Life seems to throw you a to-do list of things to accomplish at 23. Juggling family time, a job, studies, social circles and me-time have been nothing but stressful. It's true when they say that busyness has been glorified, especially in a society like Singapore's. Fortunately, Dusit Thani Laguna Singapore gave me the opportunity to embark on my very first wellness-based solo-cation. Overall, it was healing and I left feeling extremely rejuvenated.
Getting to Dusit Thani Laguna Singapore
This urban resort sits on the grounds of Laguna National Golf & Resort Club. Naturally, you may imagine barren outskirts of green slopes where golfing can be done undisturbed. Yet upon arriving at Dusit Thani Laguna Singapore, I realised it was only a stone's throw away from locations like Expo MRT station and Changi City Point. For avid golfers, you'll be excited to know that the urban resort has direct access to two championship golf courses.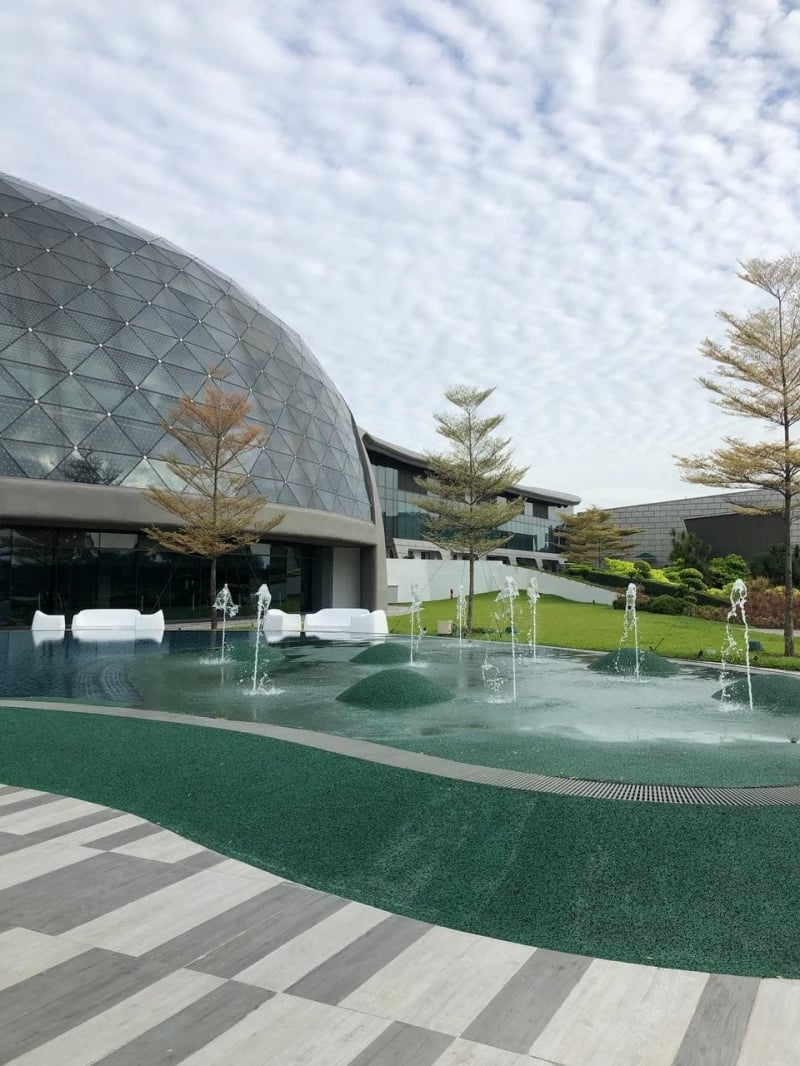 Furthermore, upcoming MRT stations within the vicinity would make for easy access to this five-star luxury urban resort. It definitely lives up to its name of 'urban resort', where guests won't have to purposely travel to Singapore's downtown core for a quick escapade.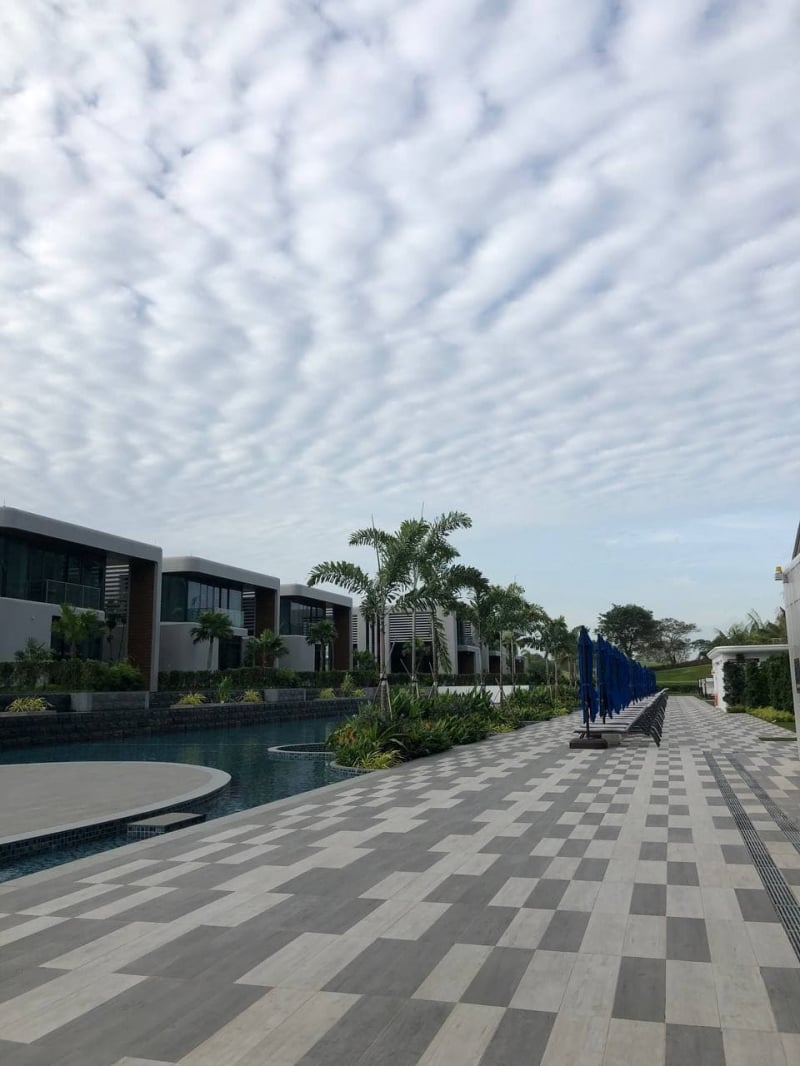 'Overseas, at home' 
Needless to say, arriving at the resort lobby gave me #feels from my trips to Thailand years before. The sight of lush tropical plants and a central fountain momentarily felt like I was stepping into this luxury resort in Thailand itself. Dusit Thani Laguna's staff were warm and welcoming and proactively offered their help in any way.  I can't emphasise enough how warm and welcoming their hospitality is, much like our experiences travelling to Thailand. Also, if their internal layout isn't enough to awaken the wanderlust traveller in you, the view outside certainly will.
The urban luxury resort sits undisturbed amid the mounds and dunes of its surrounding greenery. Unlike other resorts, the absence of towering skyscrapers and blaring traffic provides a peaceful haven for Dusit Thani Laguna's guests. Strolling along the poolside or venturing about the golf courses is certainly a refreshing take in Singapore's staycation scene.
Also read: 8 Places in Singapore That Will Make You Feel Like You Are Overseas!
Although many luxury resorts boast stunning architecture, Dusit Thani Laguna Singapore has impeccably combined class and style with their low-rise building structure. From afar, this sleek resort blends seamlessly into its lush greenery. They've certainly taken design to a whole new level!
Wellness-centred solo-cation
Dusit Thani Laguna Singapore is big on wellness, healing and rejuvenation. This certainly was the case as their uniquely decorated rooms complemented the overall ambience of the resort. After returning from lunch, I was greeted by a fresh coconut with a handwritten letter. Hospitality, aesthetics and refreshments: what more could I ask for?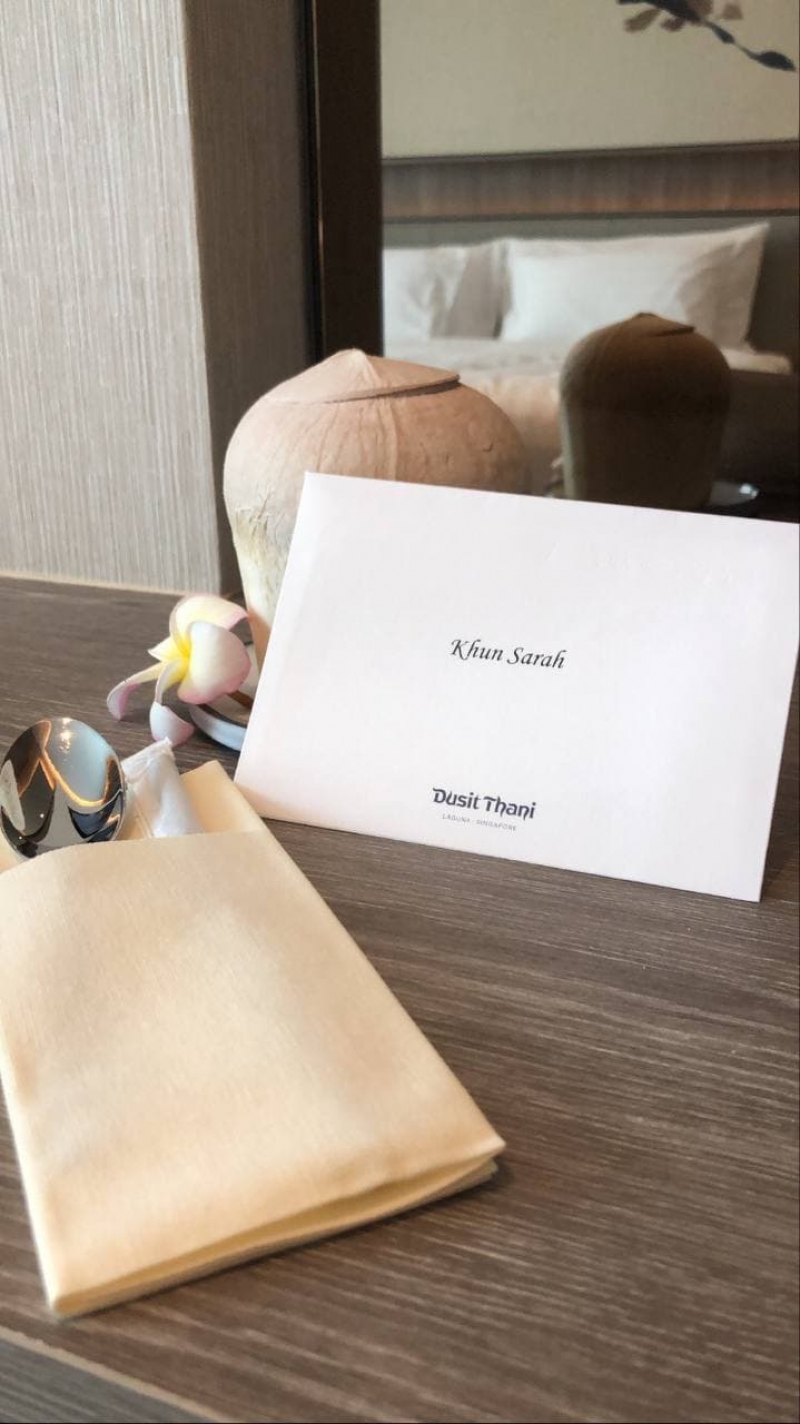 Devarana Spa
Dusit Thani Laguna Singapore's signature Devarana Wellness was definitely a highlight during my solo-cation. Its wellness programme focuses on three pillars — Pause, Focus and Growth. For someone who's never gone for many spa treatments in her life, this session was a long time coming. Fun fact: the masseurs at Devarana Wellness are specially trained in this art of therapy and massage. If you're looking for worthwhile, quality massage treatment (coupled with kneading out of sore muscles), Devarana Wellness is the place for you.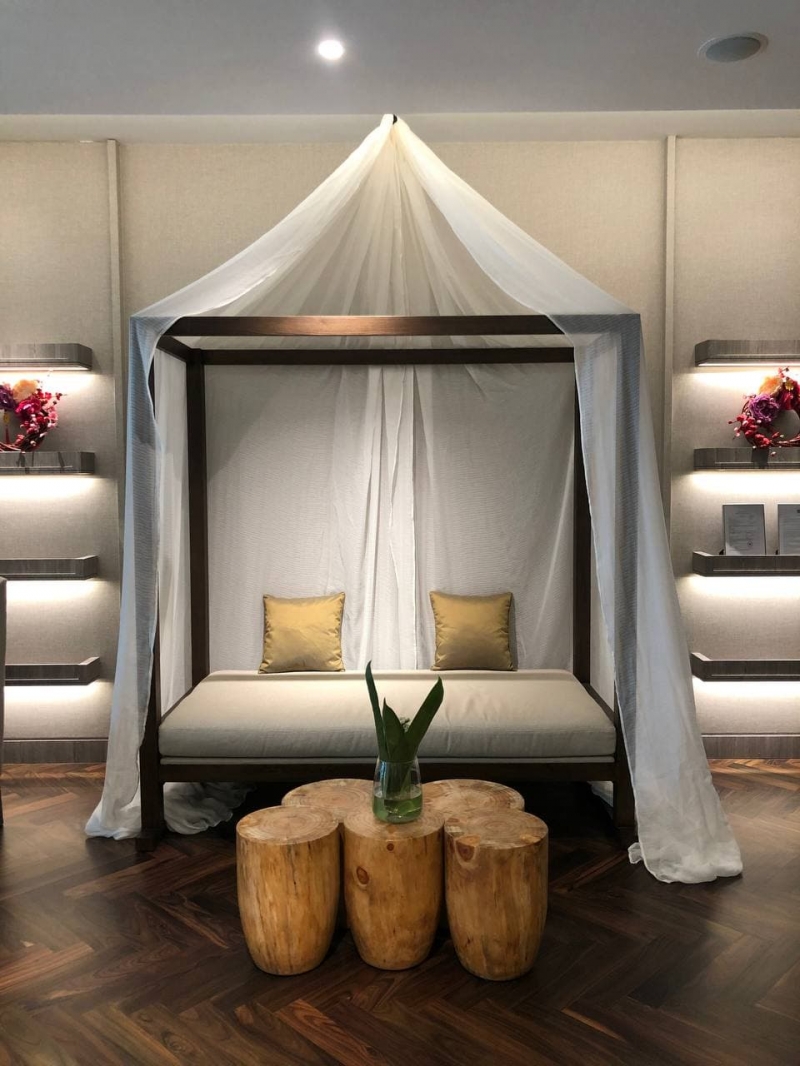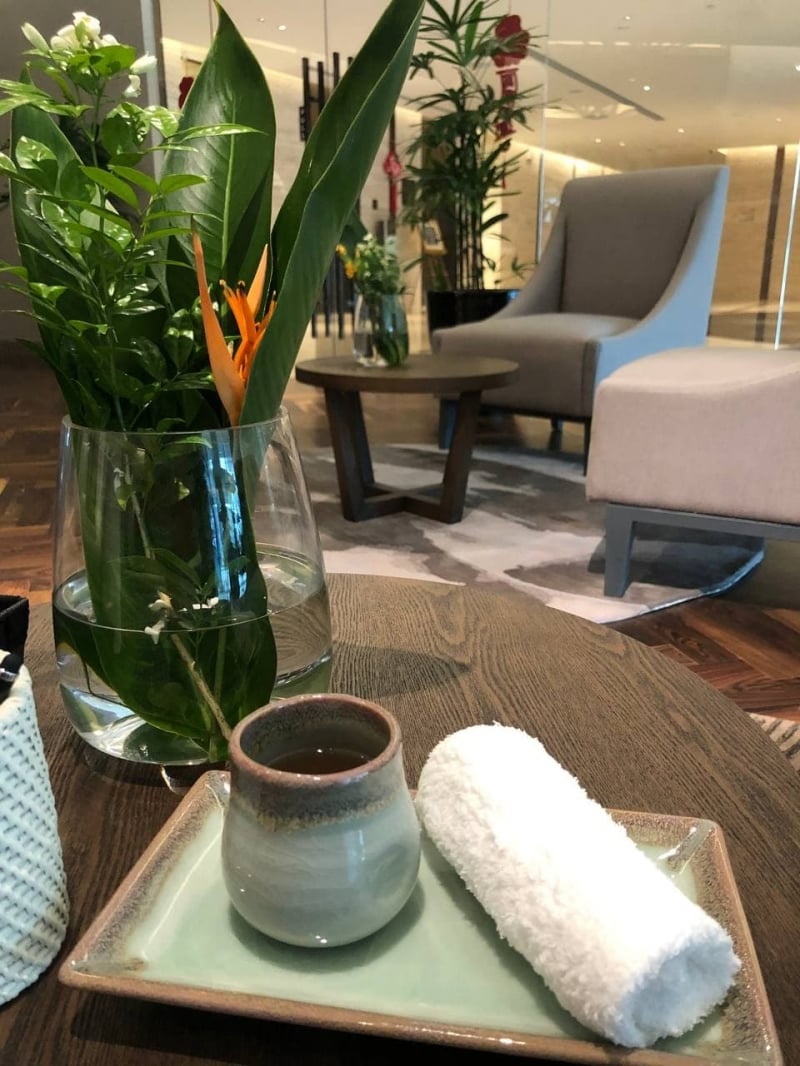 Being the spa amateur I was, everything felt new and exhilarating. I was given six different scents to choose for my spa treatment. Ladies (and gentlemen) will be over the moon to tailor their aromatherapy according to their preferences. I went with a zesty, citrusy scent which was a crowd favourite according to the staff.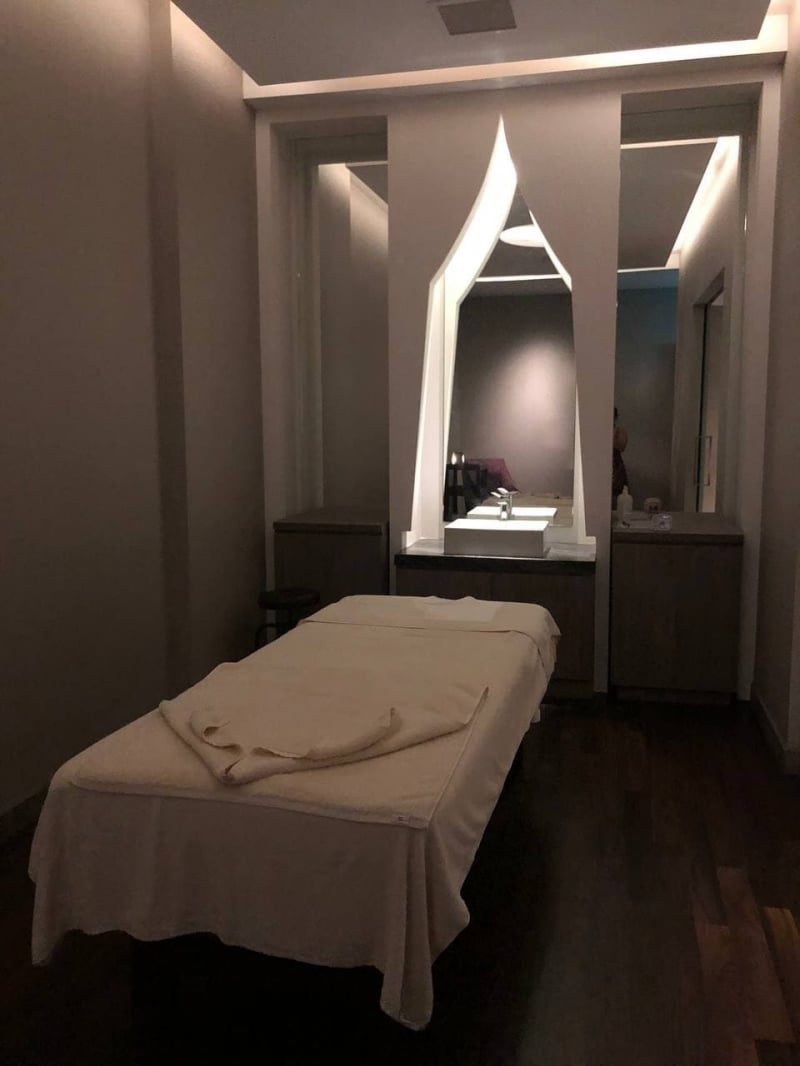 There are both single and double rooms depending on the spa's occupancy for the day (or if you're going for massage therapy with a +1). I had this cosy space for myself with the right ambience and zen vibes to get my afternoon session underway. Getting my tense shoulders and calves kneaded out was just what I needed after hours at the desk and exercising.
Devarana Wellness has an exotic variety of massages and packages for you to choose from. Regardless if you're on a solo-cation or just need some me-time to destress, I definitely suggest checking out their menu. For adventurous souls, Devarana Spa has a Signature Package that includes a body scrub inspired by Singapore's local Cendol dessert! With Chinese New Year is around the corner, why not spend it uniquely this year?
DFit fitness centre
Apart from Devarana Wellness, another major focus of Dusit Thani Laguna Singapore is providing accessible, state of the art facilities to guests. DFit is the urban resort's 24-hour fitness centre, sprawling across 369 sqm and the largest in a hotel within Singapore's Eastern precinct. Guests can fully utilise the centre's range cardio and weight resistance equipment at any time of the day.
While I refuse to call myself a gym rat, the sight of an empty gym with a plethora of equipment got my adrenaline pumping long before I hopped onto the treadmill. Moreover, 24-hour access to the centre certainly made working out less stressful. At least you wouldn't have to deal with hoggers at the squat rack or people who refused to hop off the treadmill. Furthermore, the urban resort has plans on rolling out community workshops and fitness classes along the way at affordable rates! Individuals, couples and families will get to enjoy their exciting variety of activities!
A beguiling culinary journey
Food has been a source of bonding and togetherness since time immemorial.  As such, foodies and gastronomes will be pleased to indulge in the urban resort's rich variety of cuisines. Guests can dine alfresco or in a forest-themed restaurant for the ultimate overseas feels.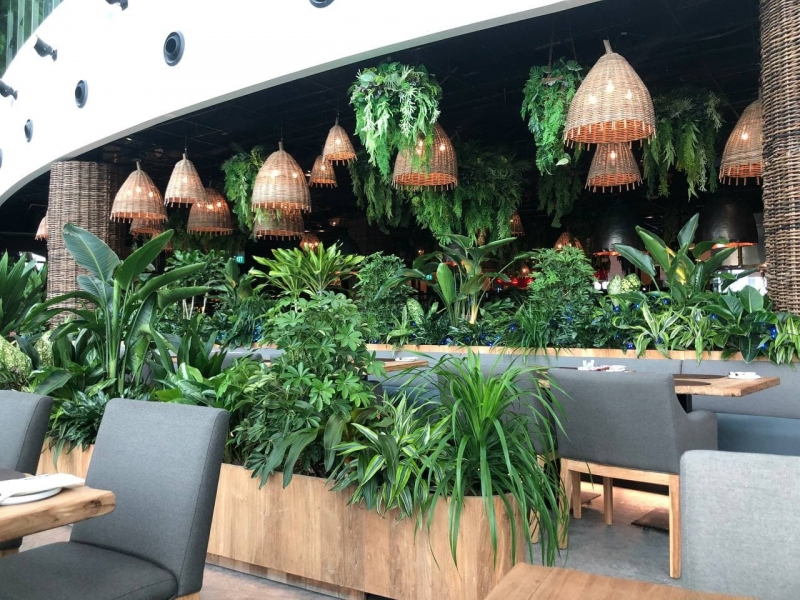 I dined at the Greenhouse, an all-day dining multi-ethnic restaurant with five different kitchens. Cuisines span across the region, including Thailand, Guangdong and Mediterranean. I was recommended classic Thai dishes such as green curry, steamed fish and mango sticky rice. Those looking for a taste of Thailand won't need to look any further, because the Greenhouse serves the same kick of our favourite Thai dishes. It is noteworthy that the classic dessert is freshly made per order, and the glutinous rice consists of three distinct colours — blue pea, pulut hitam and pandan. It was a glorious sight to behold, for that moment felt as though I was back in Chatuchak weekend market savouring Thailand's classic dishes. A picture speaks a thousand words, so enjoy a feast for your eyes below: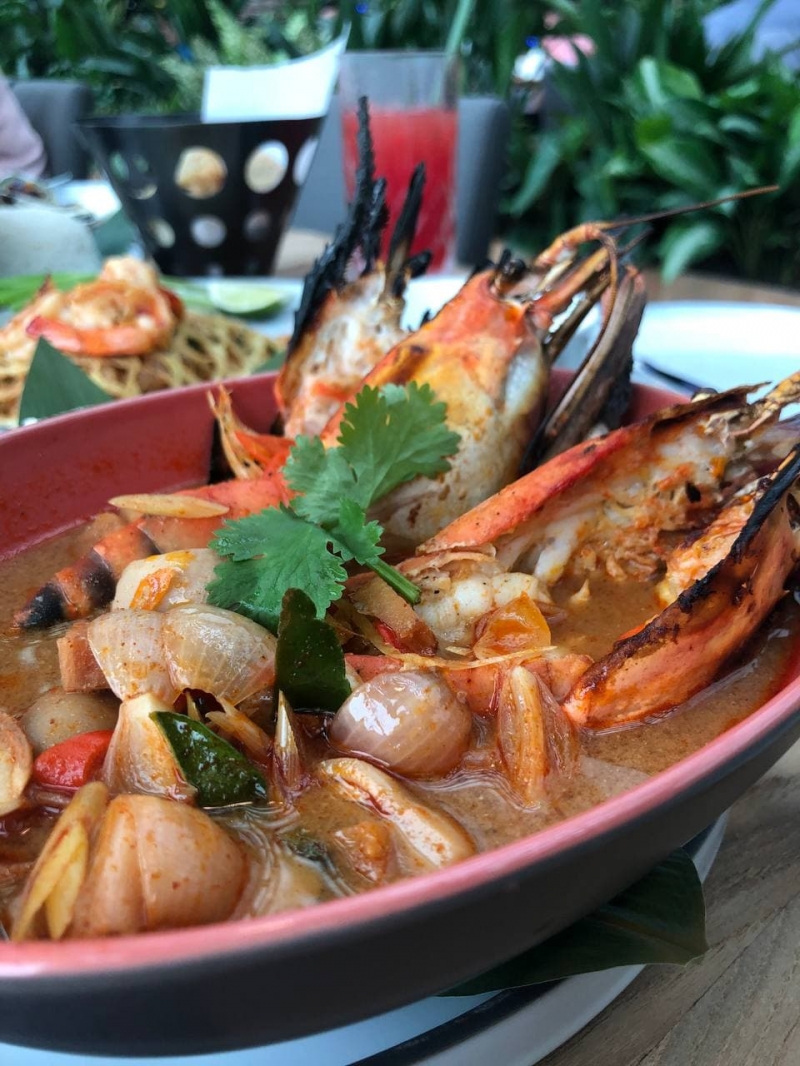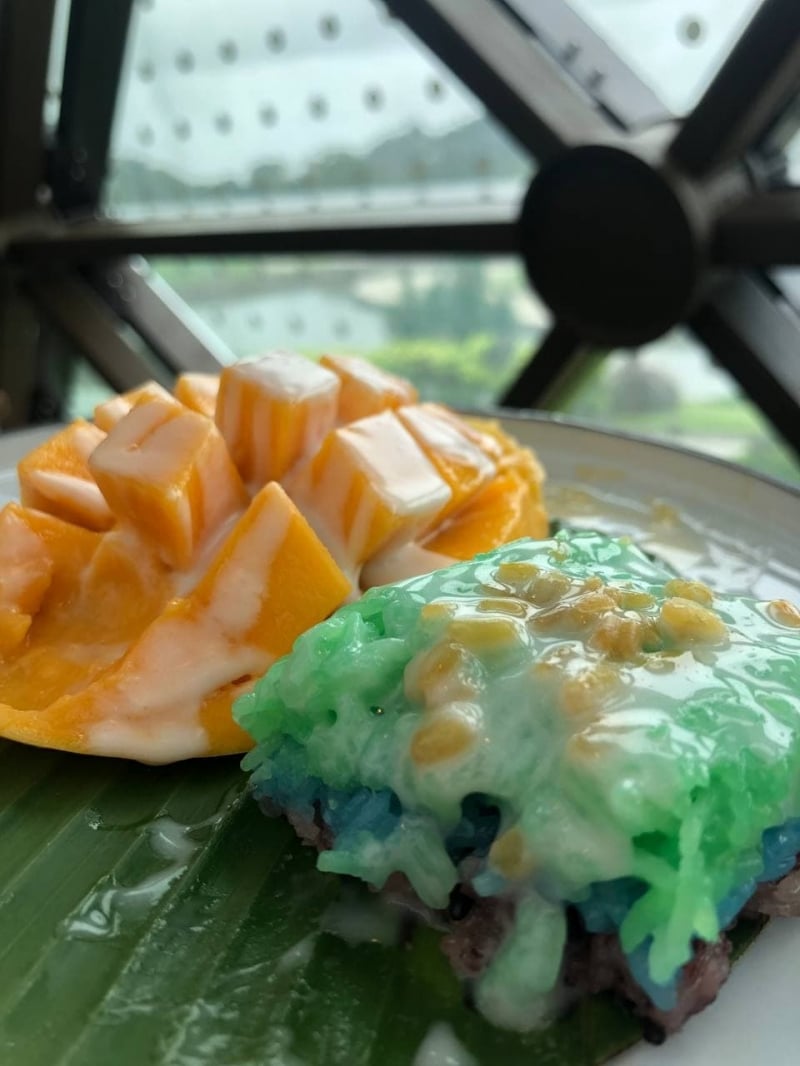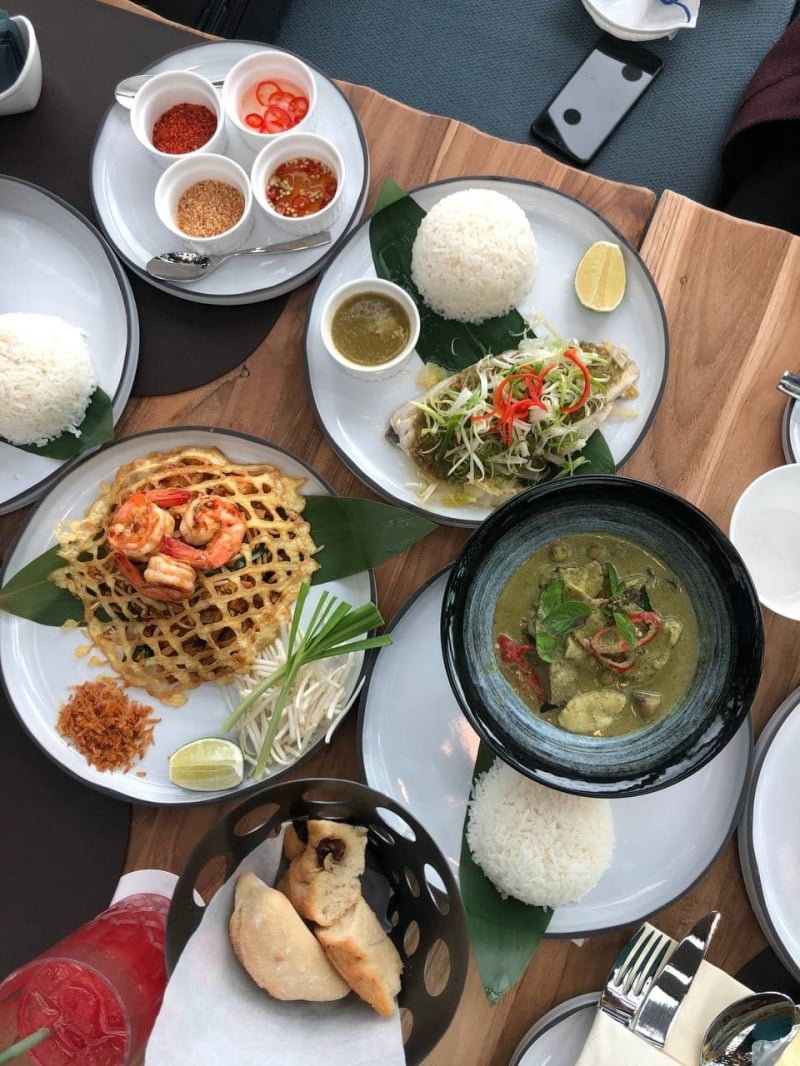 Cheers to satisfying your Thai comfort food cravings at the Greenhouse, one of Dusit Thani Laguna Singapore's five restaurants to savour culinary delights at.
Solo-cation success
I embarked on this solo-cation as an opportunity for #selfcare and me-time, something that I neglected for the longest time. As mentioned earlier, being busy has become a natural state of being for me. Luckily, one night at this luxury urban resort could help me to destress more than any amount of retail therapy could suffice!
Thanks to their well-equipped facilities and wellness-focused programmes, I was able to enjoy my midweek timeout from the hectic cityscape. It was invigorating to wake up to the soft morning glow, with no concrete jungle to disrupt my peace of mind.
This may be an unusual opinion, but I wouldn't mind spending a 3D2N staycation here knowing that I won't have to slug through itineraries or chase schedules. Much like today's social media mantras, it's honestly empowering to spend some time away from the noise and distraction of everyday life. We all love an independent man/woman, don't we?