Contributed by Kiara Mijares
One of my all-time favourite discoveries in the world would have to be the city of Cape Town. I've always been curious about going to Africa and had jumped at the opportunity when one of the local tour agencies invited me to go on a group tour with my mom, a few doctors and their kids.
Here are my obvious reasons why you should put Cape Town at the top of your bucket list for this new year!
Also read: 5 Reasons to Visit Cape Town in 2017
1. It's a mix of Europe, Asia, and Africa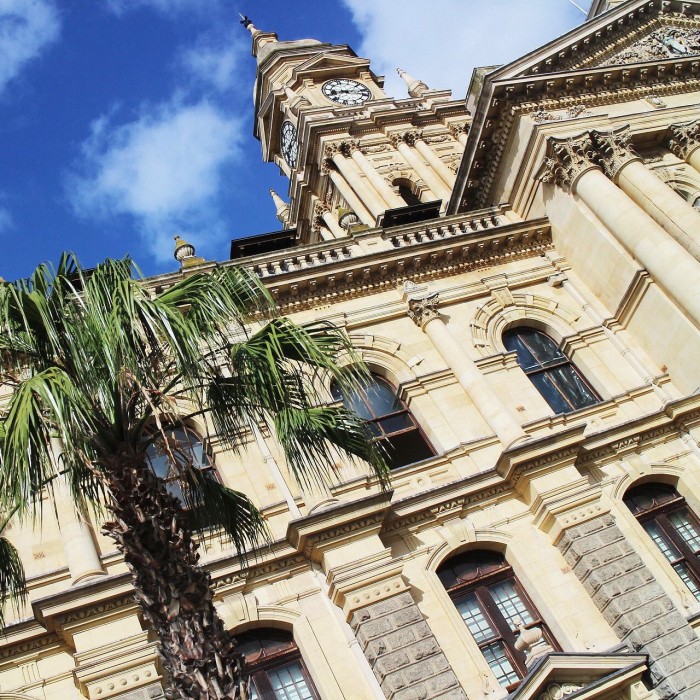 When you find yourself walking around the city, you'll be surprised to see so many buildings resembling the architecture you typically find in Europe while also having the opportunity to see a mix of Asia in how their meals are cooked and the obvious reason that majority of South Africa's population reside in Cape Town.
2. The people are probably one of the friendliest people you'll ever meet
Granted, I don't have photos with people in Cape Town. But just imagine.. You're asking one of the waiters at Truth Coffee Company, located in one of the not-so-friendly neighbourhoods, all alone (because you wanted to taste the best coffee, okay) to get you a cab. He tells you that it isn't safe to take one and asks you to get an Uber instead. And because you normally don't take the Uber when you're at home — you had to wait to download it. He waits with you. When it's done, you get a ride, he punches in a code that pretty much pays for your entire fare. You didn't know that until you arrived safely back at your hotel. Amazing.
I don't mean to say it like that was my only experience. Because it wasn't. It's happened a bunch of times too – from buying my table turner to getting lost walking around, and from talking to taxi drivers to meeting locals who recommend the best restaurants around. The city is full of friendly, helpful, generous people. I kid you not.
3. Cape Town is one of the most scenic cities you'll ever stumble on
From the beaches to Table Mountain, Cape Town has some pretty spectacular views! I mean, even dining at the V&A Waterfront eating shrimps and scallops galore will give you a view like the one above.
4. You'll get to try, possibly, the best seafood you'll ever have
There's a reason why Cape Town is a foodie's paradise! I didn't get to take a great photo of the food – but trust me when I say, you have so much seafood to try. From the local markets to the ones at V&A and to what they serve at the restaurant, the food has been amazing. I would recommend coming up to a local and asking him/her what their favourite restaurant in the city is. That's what happened to me and Baia didn't disappoint.
5. There's food for everyone, everywhere
Let me just make a separate section for this food-related post. Because, well, Cape Town is a foodie's paradise (as if I haven't said it enough). You have your seafood to all kinds of beef, and then from learning about sandwiches and pasta to your everyday African meal. The city has it all.
6. The colourful houses at Bo-Kaap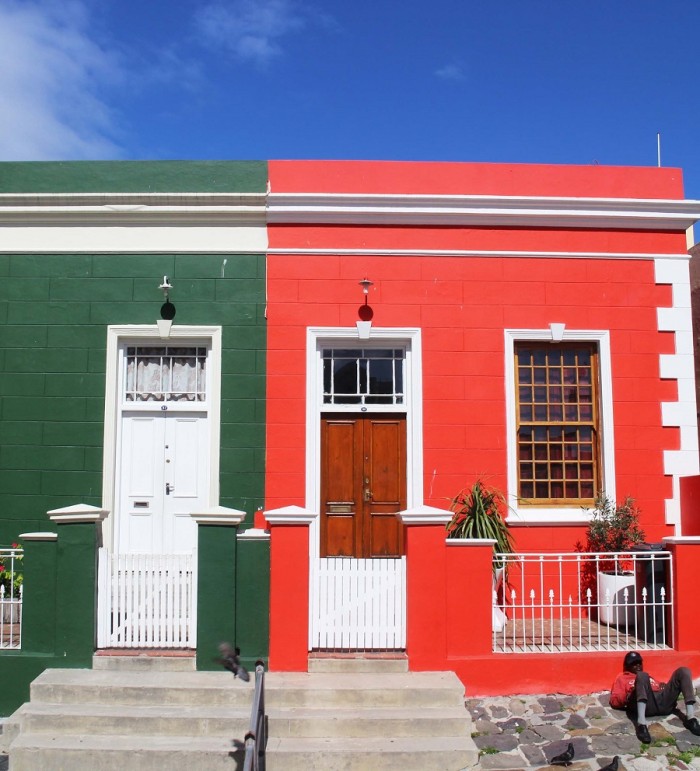 These houses are completely Instagram-worthy! Anyway, Bo-Kaap is a neighbourhood at Cape Town mainly occupied by Muslims who were, during the time of apartheid, had to have their houses all painted in white. As a way to celebrate the end of apartheid, they all painted their houses these beautiful colours and is now considered one of the most beautiful neighbourhoods in the world.
7. Cape Town is pretty relaxing yet vibrant at the same time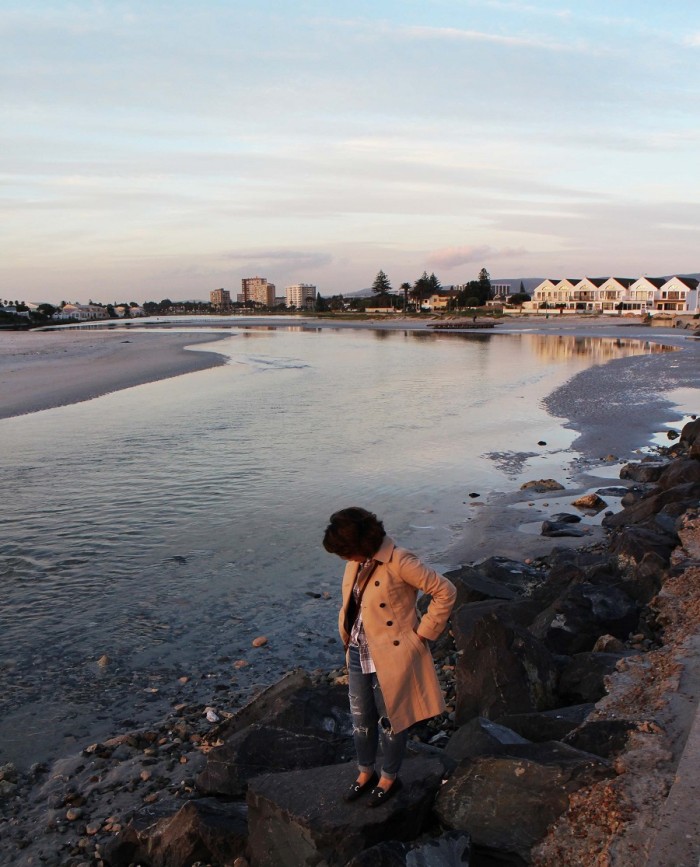 Having always preferred the fast-paced lifestyle of a city and having always been attracted to major cities like Rome and New York, I had somewhat expected the same from Cape Town. But I was wrong.
Cape Town isn't too busy. It isn't chaotic. And it definitely doesn't make you feel stuffy. However, it isn't also like living in an island or a tropical country.
It's a mix of both. It's being able to get to your destination at 20 minutes tops via Taxi from the seaside to the city centre while still finding people walking around at night like it is in Barcelona. Everyone's friendly, there are so many restaurants, and places to go without making you feel like you're pressed for time.
8. You get to fall in love with nature
Note: This photo of the Cape of Good Hope wasn't edited in any way
If you weren't already a big fan of seeing mother earth — and by this I mean you don't go hiking, outdoorsy adventures, and probably live in a city where you're surrounded by skyscrapers 101% of the time (or if you're just not into the whole camping thing), then being in Cape Town will change your mind. And I know this for a fact because it changed mine.
You'll get to experience the city with all its natural surroundings such as Table Mountain, the Lion's head, the ocean, and be close enough to see the Cape of Good Hope too (pictured above). While you'll also be able to visit the most beautiful Ostrich Farm you'll ever find, and ride horses across mountains and valleys. All the while getting to visit some of the most beautiful gardens in the world. These are all natural. They weren't changed to fit human means and you'll fall in love with mother earth a little more each day.
9. South Africa is home to many natural treasures and wonders of the world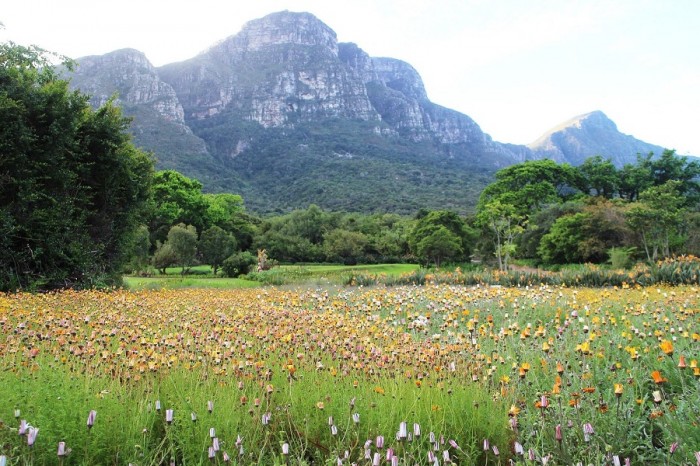 As I mentioned previously, a lot of gardens and monuments in Cape Town was brought naturally. One of which is the Kirstenbosch Natural Botanic Garden (pictured above) which is home to Mandela's Gold, the hanging walkway, and probably one of the most scenic spots to take a photo of Table Mountain!
My grandmother is a nature-lover and a garden hobbyist which made her extremely happy when I came home and showed her photos of the many many types of flowers or plants you'll find in this garden. Oh, and the Kirstenbosch Natural Botanic Garden is also named as the most beautiful garden in the world.
10. It's where the mountains and ocean meet marvellously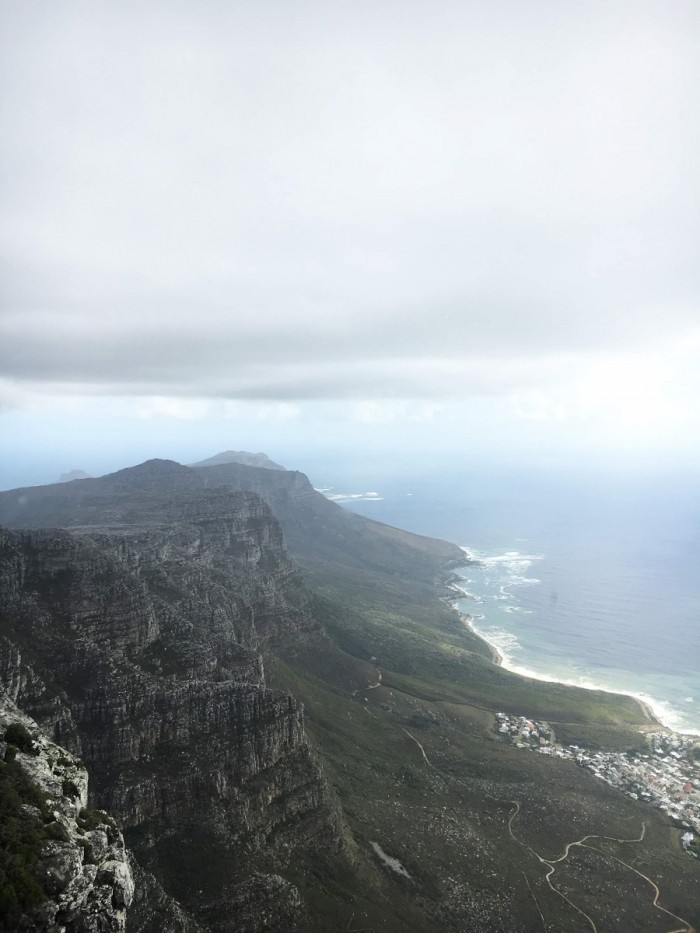 I don't think I've ever gone to a place where I was able to see just how beautiful it is when both the ocean and mountains meet. The entire Cape is surrounded by the land and sea, but it doesn't become as obvious until you're on top of Table Mountain and seeing it for yourself!
11. Table Mountain
In all honesty, Table Mountain is gorgeous. It's amazing to walk around, feel yourself freeze half the time (in the best way, though!) and still get to marvel the beauty of overlooking Cape Town.
Being able to go up there and really see it for the first time…man, it deserves it's only bucket list experience!
12. Small towns around the Cape that remind you of France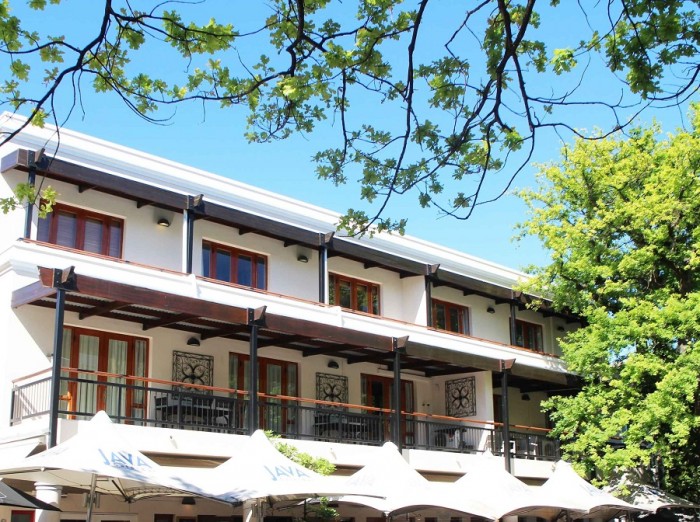 If you've ever been to the South of France, then small towns like Stellenbosch will remind you of its quiet nature and the amazing food. Seriously.
If you haven't though, I highly recommend grabbing the first opportunity to explore nearby towns Stellenbosch, Franschoek, and Robertson to get you started. They're full of art, music, and great eats that you normally wouldn't find in the city — or anywhere else, honestly.
13. You'll have the chance to try one of the best wines in the world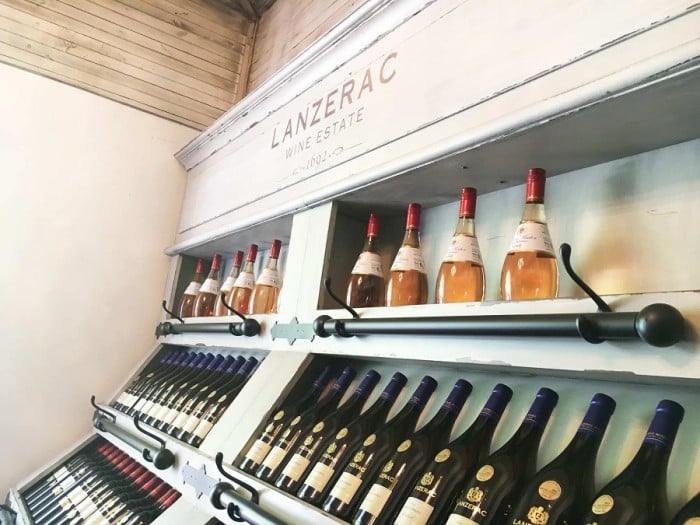 France and Italy have been dubbed as the wine countries of the world. However, having been to both and trying South African wine, I can honest to goodness say that the Pinotage or the Cabernet Sauvignon is better here! And though I'm being biased, I'd like to point out that South African wine isn't as sweet as the French yet not as bitter as the typical reds you'll get to drink in Italy. It really depends on your preferences too.
14. You'll get to marvel at mountains, vineyards, and beautiful homes while exploring the Western Cape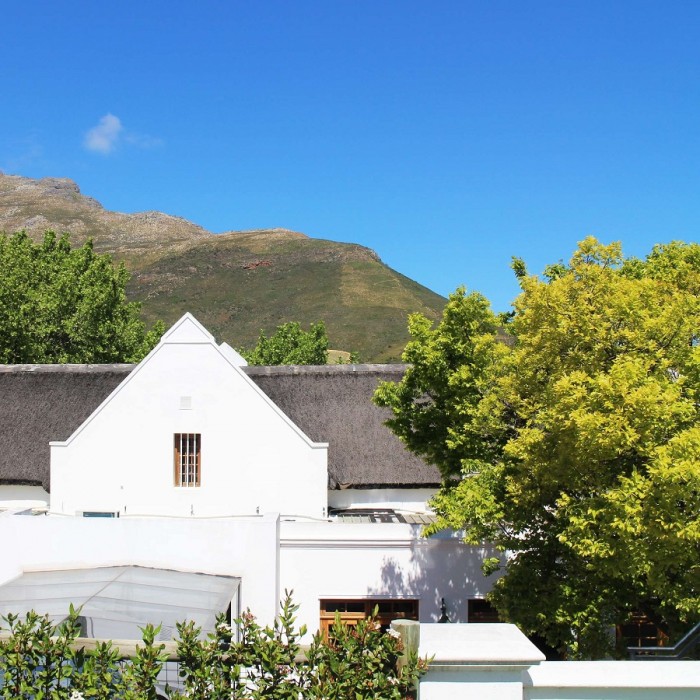 I honestly think that one of the most beautiful travel experiences I've ever had was being able to ride a bus to five different vineyards, drinking wine, exploring them, and eat my way through gastronomical heaven!
Save for the pudding, many of the food you'll be able to try while in the Western Cape can't be found in Cape Town. Plus, it's amazing what happens when you get to converse with the locals and see a spark in their eyes when they talk about wine.
Also read: Paragliding in Cape Town: A Fun Family Activity
15. You'll get to witness beautiful sunrises and sunsets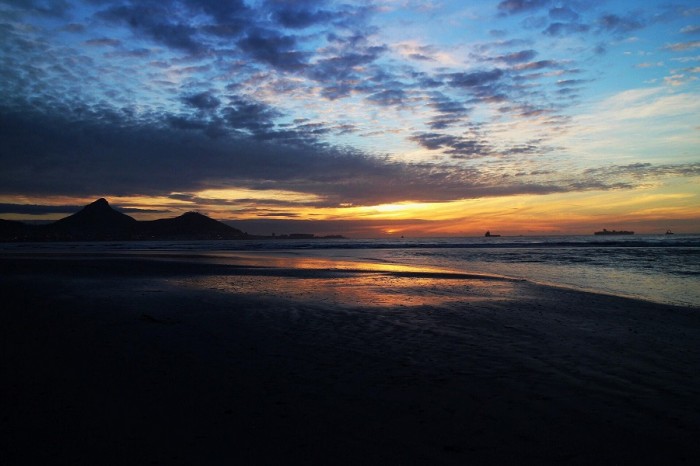 As an avid fan of sunrises and sunsets, I've always thought about seeing the ones in Africa. During the first few days of our trip, we did not catch a glimpse of the sunset (or be in the moment) as the tour gave us a full itinerary throughout the day. Fortunately, during our last day on this trip, caught a glimpse of this beautiful sunset by the beach while waiting for our dinner to be served. It really is something else.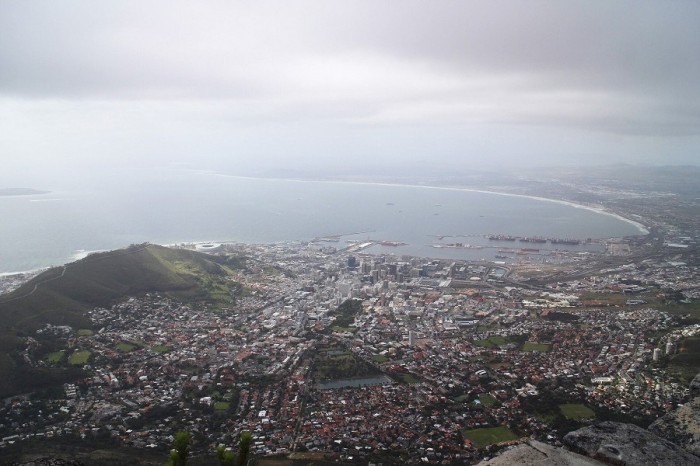 Your turn! What do you think of Cape Town? Any plans of visiting?
Also read: 7 Safest Countries in Africa for Travellers