Image credits: Andrew Macpherson
Naeroyfjord (Nærøyfjord) is an 18-kilometre long fjord branch of the larger Sognefjord in the municipality of Aurland in Sogn og Fjordane, Norway. Its jagged rock walls, clear waters, fresh air and unspoilt environment contribute to its exceptional natural beauty. In 2005, Naeroyfjord became a UNESCO World Heritage Site together with Geirangerfjord.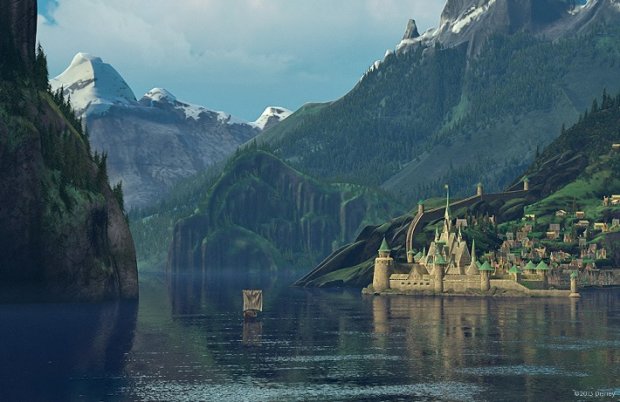 Image credits: Disney via allmoviewallpaper.com
Naeroyfjord  served as the inspiration for the kingdom of Arendelle in the 2013 Disney movie "Frozen". Visitors can explore this entire stretch of natural wonder by boat, by kayak or just by walking around the gorgeous mountains and lush valleys, perfect for sightseeing and landscape photography. Naeroyfjord is undeniably one of the most beautiful natural wonders worthy to be added on your bucket list.
Still not convinced? You better watch this.
61.182829, 7.250236,Nærøyfjord / Sognefjord, Sogndal, Norway
Head down to Norway to explore Naeroyfjord before its beauty is gone.