South Africa is amazingly diverse. Traverse through the vast land and you'll visit innumerable panoramic landscapes hugging its coastline. Venture inland and you can wander through seemingly limitless national parks. Even in the face of rapid modernisation, it has retained its cultural diversity and a deep-rooted commitment to live by their wise saying that "A man without culture is like a zebra without stripes".
Yet, raise the idea of travelling there and many don't rate it highly. People still think it is a country riddled with conflict and plagued by street riots, political unrest, violence, or anything else associated with the final years of apartheid. But they forget that those dark days ended more than 20 years ago.
So you can imagine the furrowed brows and disapproving head shakes I was greeted with upon announcing to friends that my family and I were planning to travel to South Africa last December. To them, it was exotic but egregious. Safe to say, I went, saw, conquered and flew back unscathed, lugging home some of my best travel memories to date. And I wasn't the only one—some friends travelled there too!

It would be a shame to pass up this motley crew of sights and sounds because you've heard others say it's "not safe enough".  So if you're planning to explore the rarely trodden South African path, here are some tips, from transport down to the nitty gritty, that certainly helped me with my excursion there. Believe me, it's possible to have a wholly enjoyable yet safe experience.
1. Choose a reliable airline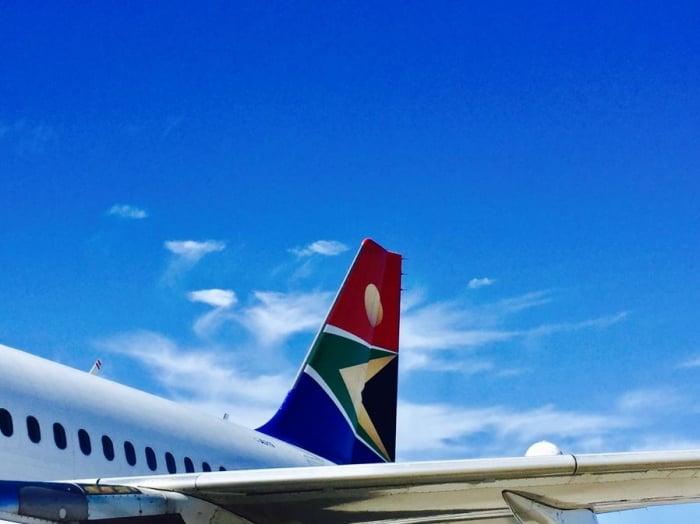 South Africa is a huge country so you'll have to fly between the major cities like Johannesburg and Cape Town. Resultantly, the airline that you choose is essential for the safety of your luggage. I recommend flying in the comfort of the premier South African Airways. Other local airlines and their cargo staff are less trustworthy and have been notorious for cutting up luggage to plunder.
Of course, these aren't the only places you should mark out. You may also be tempted to extend your trip into other parts of Africa (I did and ended up in Zimbabwe). If you choose other airlines, then it is advisable to arm yourself with hard cover luggage. In the unlikely event that you die-die believe in softside luggage, request to have them wrapped at airports. Trust me, they're good deterrents.
2. Get around the city by taxis
Once you embark on your African adventure, unless you're a local (which you aren't), you may find the public bus or train networks too confusing and potentially dangerous. Hailing taxis through tour operators or the hotel concierge is a more viable alternative. If you must get around by train, the acclaimed 'Gautrain' railway system is a dependable option and can bring you from the OR Tambo airport to some of South Africa's popular cities like Pretoria.
3. Use a reliable navigation app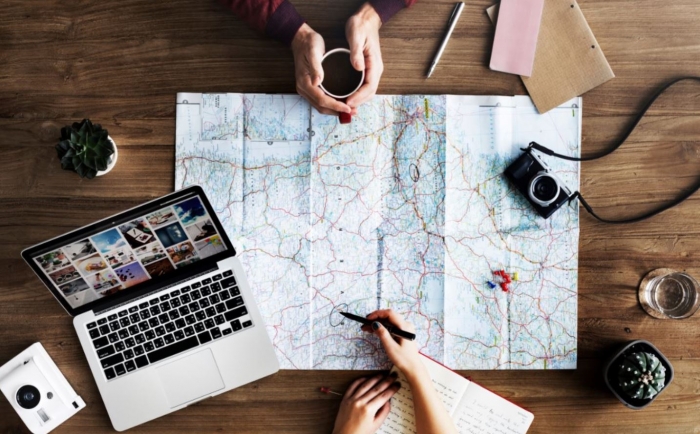 Image Credit: rawpixel.com
If you choose to drive between destinations, then it would be handy to chuck along some travel aides. A friend who embarked on a similar trip went a step savvier, recommending a sturdy navigation application called TomTom GPS Navigation. From real-time traffic to police stations and other points of interest whereabouts, it will definitely be useful for those self-driving. Knowing where all the nearby amenities ensures that you're more prepared in case emergencies occur. Google Maps is fine too but be sure to bring a portable router to get the internet signal you need. Roads in South Africa, especially along the highways, can be confusing and a wrong turn may lead you miles in the wrong direction.
4. Be (car)eful of parking attendants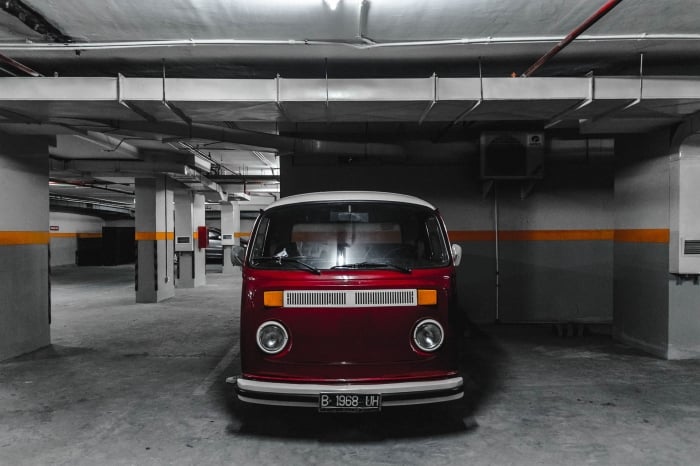 Image Credit: Raynaldy Dachlan
For those driving around city centres, it is common to encounter counterfeit "car guards" dutifully offering to park and tend your rental car for you. The counterfeit attendants are mainly looking for quick money. For those who wish to take zero chances, engage in the services of recognised parking attendants wearing official bibs. To differentiate them, official attendants are equipped with handheld machines and charge fixed hourly rates. Opportunist odd-jobbers are more likely to accost you for jobs instead and charge cheap enough rates. However, if you deny them payment, don't expect to return finding your car in the tip-top condition you left it.
5. Research about the safety of your travel destination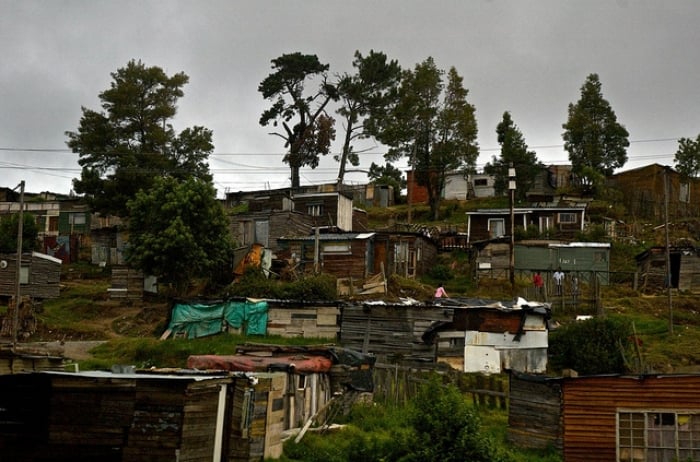 Image Credit: Daniela Ritrovato
It will do you a world of good conducting proper background checks on the safety of the places you plan to visit. For example, townships are a must-see for an authentic experience of South Africa's past. Akin to Brazil's infamous favelas, these squatter settlements dot the country and are a stark reminder of its grim apartheid past. But crime is often rife in these shanty towns so you have to choose carefully which one to visit.
Soweto is your safest bet since guided tours are available. As if a throwback to a bygone era, you'll see streets lined with small matchbox houses made from plywood and corrugated metal and still lacking fresh water supply, using nearby rivers instead. You'd even get to see Nelson Mandela's first home along Vilakazi street!
6. Follow guided tours through nature reserves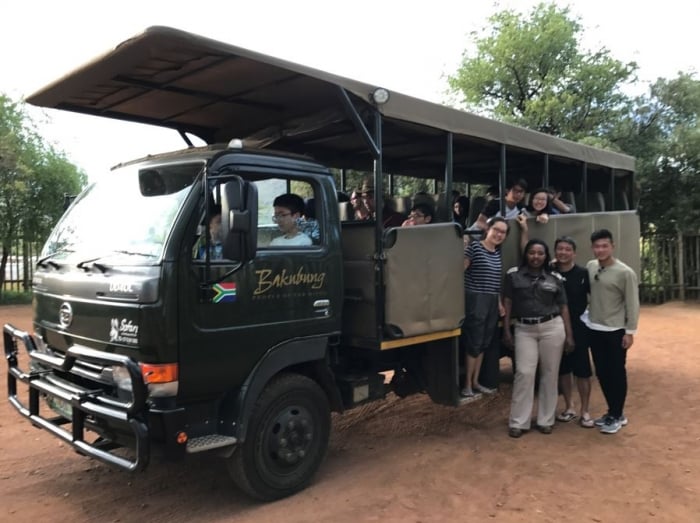 South Africa is synonymous with wildlife and it was exhilarating to get up close and personal with nature. South Africa is home to sprawling reserves like Pilanesberg National Park. Crane your head in every direction and it stretches on with winding paths. For this reason, I wouldn't recommend novices to charter their own independent car explorations. Parks close after certain hours and you definitely don't want to be stuck isolated come sunset when nocturnal animals roam. Join a safari tour!
Our experienced guide expertly led us through the vast unknown and with her keen eye, helped us spot first four of the "Big Five" animals (lion, leopard, elephant, rhinoceros and buffalo) among others. It was breath-taking to see a leopard perched on a tall tree overlooking the plains in all its glory. So don't feel that you'd be settling for less with guided tours because our trusty one certainly gave us a rewarding, safe experience.
7. Steer clear of any shady characters
Don't be surprised to encounter locals pestering for quick "donations" to fill their coffers. South Africans are generally very pleasant, but it is inevitable to find ignominiously tailing strangers asking for money. We even met one who took a random photo of us before peddling to sell his "craft". Keeping in groups helps. A simple advice would be to smile kindly in refusal and continue on. In tourist hotspots like Cape Town, pickpockets loiter around the crowded Company's Garden. Keep your belongings in a small sling bag and pull it over your head instead of precariously dangling it over just one shoulder.
On the flipside, you're bound to meet children willing to enthral you with dances or songs in exchange for donations. South Africa is still a nation in rebuild and many are less than fortunate. These are largely harmless children rather than cunning swindlers. So do donate if you have the chance to!
8. Avoid drinking directly from the tap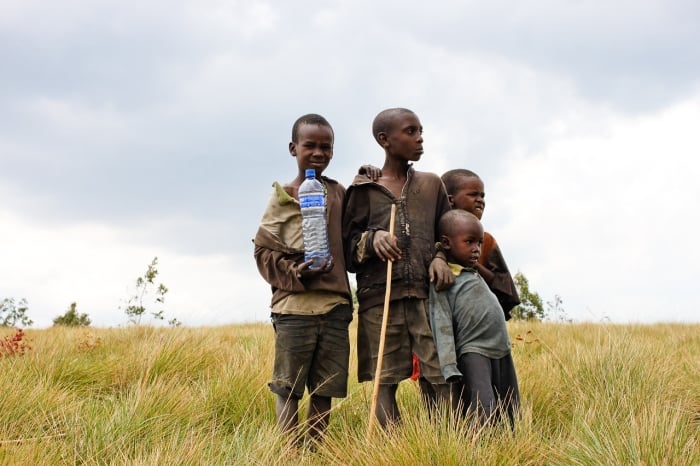 Image Credit: quentcourtois0
Now down to the basics. While it is safe to drink tap water in the majority of places, our fragile stomachs may not be accustomed to the tap water supply in rural areas. Children may be even more susceptible. To avoid contracting water-borne illnesses in less hygienic rural regions and the bush, stick to trusty bottled water or purification tablets.  
9. Don't forget to pack medical essentials
South Africa isn't a travel destination as extreme as some far-off South American jungle, but there are important medical products that you should bring along. Chucking in some anti-malaria pills may be for good measure, but I didn't and remained well. Mosquito repellent is a definite no-brainer, especially when you visit the national parks. I brought along your standard military-grade repellent and triumphantly evaded the mozzies. The repellent is super strong (and a bit corrosive) so avoid rubbing your eyes with your repellent-smeared hands!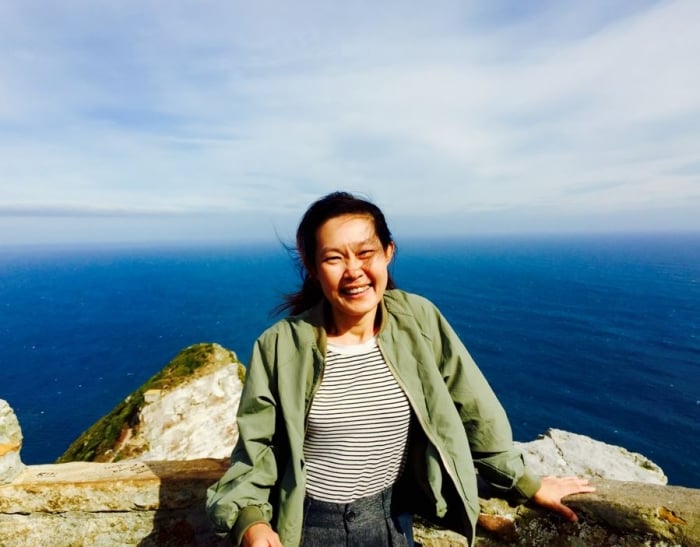 I suggest packing enough sunscreen and moisturiser. The air there is occasionally dry so moisturise unless you want to end up looking like a flaky, badly-peeled onion. The sun is pretty relentless along coastal areas like all the surrounding capes and looking sunburnt in your photos won't cut it. Antacid pills are also recommended. South Africa is vast and its roads stretch on for hours between destinations. Antacids to prevent gastric attacks can go a long way.

Admittedly, South Africa's troubled past makes it understandable why people have reservations on vacationing there. But it has since proven its worth to give you a world-class travel experience. For that matter, when were the conventional Londons and New Yorks 100% safe to travel to as well? Scroll back through the list and you'll realise many of these tips are reverberated in tourist hotspots across the world. The obvious rules like "don't roam around alone at night" apply to South Africa as well.
When all's said and done, this writer implores you to take home the bigger picture. It would be a hugely disappointing shame to forgo the opportunity to travel, explore, learn and live life just because of certain stigmas or exaggerated misperceptions attached to a country. While you should take obvious precautions to stay safe, the goal will never be scored if you don't take any shots and you'd definitely miss out on a whole world of adventure.