I know we all ain't millionaires, and yet we want to travel to Korea so badly and even make return visits. So what should we do? Why not consider volunteering in Korea? This way, you will get to know the local Korean culture, traditions and lifestyles on a deeper level!
Yup! This is an awesome way to truly experience Korea, instead of having the typical tourist experience. Not only do you get to save some money, participate in hands-on activities, make new friends and contribute to the community, you will ALSO be able to travel around and enjoy beautiful sights! What more could you possibly ask for?
Step out of your comfort zone and get ready for a truly unique experience in South Korea! LET'S GO!
1. Help out with farming activities and eat + stay for free

Image credit: WWOOF
WWOOF, or World Wide Opportunities On Organic Farms, is really helpful in connecting Korean farmers with enthusiastic volunteers! By arranging a non-monetary exchange program, it offers a perfect win-win situation. Volunteers help hosts with daily tasks for a specified number of hours per day, and receive free food and accommodation in return for their work. This is a great way to travel, make friends with local Koreans, and learn more about organic farming as well.

Image credit: WWOOF
All you have to do is sign up on the WWOOF website as a volunteer and choose your desired organic farm to help out at. Working on a farm will inspire you to learn more about sustainable agriculture, keep the rural community strong, plus you will get to indulge in healthy food for your meals! Not only do you get to escape from the hustle and bustle of city life and immerse yourself in the tranquil serenity of the countryside…You also get to travel in a unique and meaningful way! Go on, breathe in the fresh air and interact with friendly local farmers in South Korea.
2. Volunteer in a hostel or guesthouse
Image credit: Workaway and Kimchee Guesthouse
Volunteering at a hostel or guesthouse is also a wonderful way to save on accommodation while socialising with new friends from all over the world! Besides, your duties aren't very difficult and you can probably finish them within a few hours, so you have plenty of free time to relax and explore! Most duties generally include interacting with guests, cleaning the rooms and bathrooms, and helping the owner with various housekeeping duties. In exchange for those simple tasks, you get accommodation, Wi-Fi, breakfast, use of the computer and washing machine – all for FREE!

Image credit: Kimchee Guesthouse
Some hostels even have billiard tables, video game machines and foosball tables and more, so you'll NEVER, EVER be bored. Even better – some also provide FREE BEER at night! It seriously doesn't get better than this. 
Check out Kimchee Guesthouse for volunteering opportunities in guesthouses in Korea or sieve through the listings on Workaway. 
3. Converse with Koreans and teach English at a Language Cafe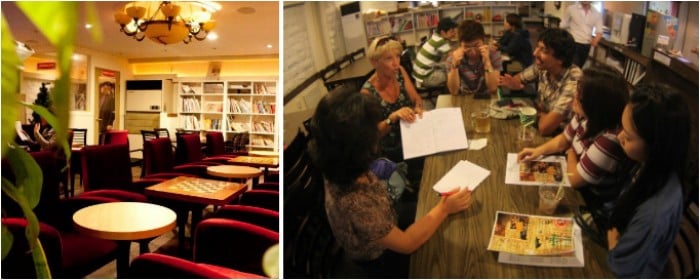 Image credit: Lzone Language Cafe
If English is your first language or if you're very fluent in it, then you're in luck! You can make many new friends through lively conversations, games and events at the language cafe – how awesome is that? Share your culture and language with local Koreans while learning more about them in return. Aside from conversing with locals and playing games with them, you also have to help out with cleaning duties and the general maintenance of the cafe. In exchange, you get free accommodation, Wi-Fi, lunch and dinner, and you can also participate in international parties on Fridays. I don't know about you, but it sure sounds like a good deal to me!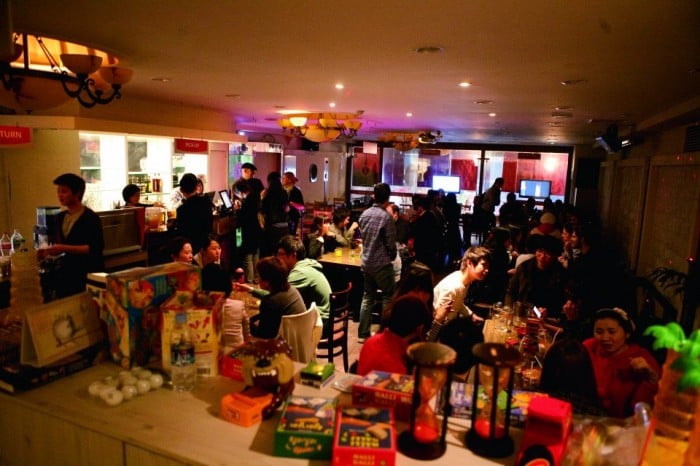 Image credit: Lzone Language Cafe
Language cafes are usually located near universities, as well as shopping and entertainment areas catered to a younger crowd, so you'll never run out of things to do with new friends! On the weekends, you can travel further to other parts of Korea, hike up scenic mountains, frolic at the beach, or visit temples as well. Visit Workaway to find a language cafe that you like!
4. Find your second home with a Cultural Homestay
Image credit:

KTO
If you've always wanted to know how the day-to-day life of Koreans is like, now you can! Be "adopted" into a Korean family when you choose to have a cultural homestay! All you have to do is teach English to the host family, and some homestays will offer free accommodation and food in return! If you are a chatty person, this is the perfect opportunity for you.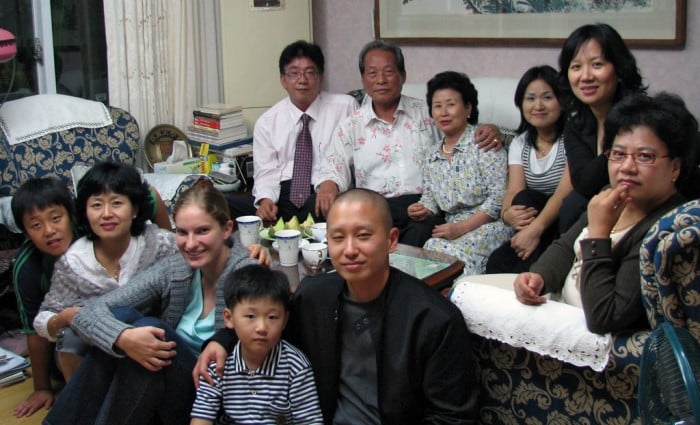 Image credit: Sarah Kim
Your help will really come in handy, as many high school teenagers in Korea often struggle with learning English, or are preparing to go to the US or UK to further their studies. Aside from learning about their local culture, you can also pick up conversational Korean from interacting with the host family, and try out their home-cooked food every day. Who knows, you might even pick up cooking skills for a few Korean dishes! Now, whenever you visit Korea again, you'll have a home that you can always visit and go back to.   
Check out Homestay Korea or Korean Tourism Organization to find your Korean host family right now!
5. Be a volunteer at Itaewon Global Village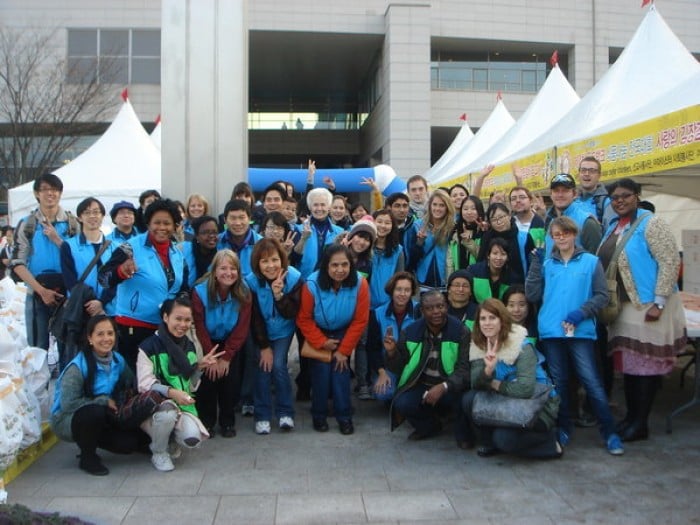 Image credit: Itaewon Global Village
The Itaewon Global Village organises monthly volunteering activities such as visiting the disabled and making crafts with them, teaching halmeonis and harabeojis (grandmas and grandpas) English, or visiting children with cerebral palsy and playing with them. It's a simple way to make a positive impact on the local community! Every single effort counts and will go a long way in putting a smile on the faces of these Koreans, young and old.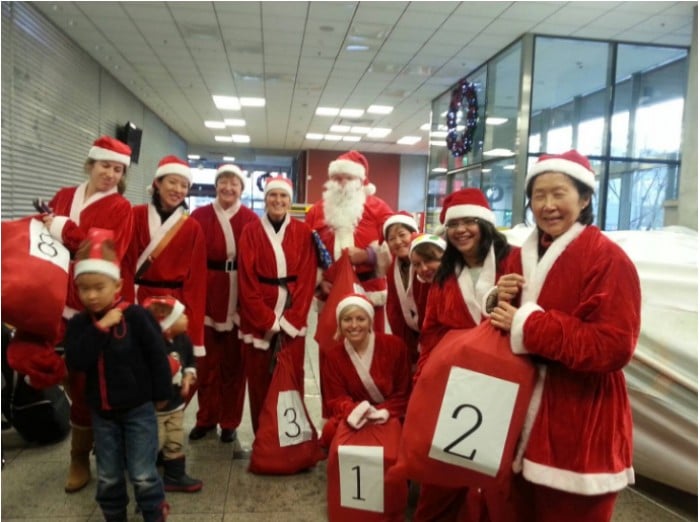 Image credit: Itaewon Global Village
It's also a great way to realise that Korea is not all about beautiful sceneries to visit, cheap and good shopping, and delicious food. Neither is it about handsome or pretty celebrities and popular dramas we see on television. Take this precious chance to bring happiness to the less fortunate and trust me – you'll receive even more in return.
Visit Itaewon Global Village's website to see the volunteering activities available each month!
6. Help North Korean refugees with JFNK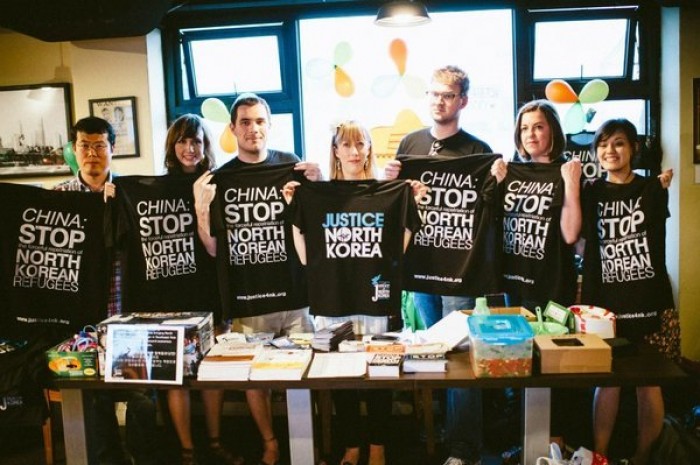 Image credit: JFNK
There's so much you can do to contribute and help the North Korean refugee community in South Korea! Many North Koreans refugees struggle terribly while trying to assimilate to the South Korean culture. After going through gruelling detours through China, risking arrest and death, and constantly doing their best to survive, they are fraught with a totally new set of challenges despite gaining freedom.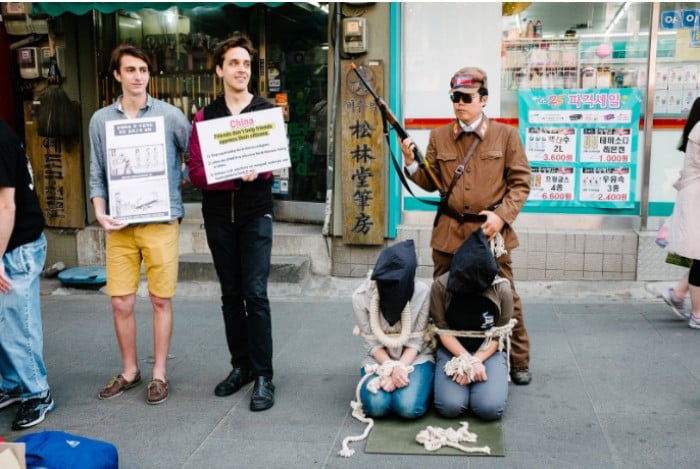 Image credit: JFNK
Justice for North Korea (JFNK) is an all-volunteer organisation founded by a South Korean pastor whose desire is to assist North Koreans as much as possible. You can help them out in any way possible, depending on your skills! They need performers, writers, artists, graphic designers, translators, interpreters, accountants, and many more to keep the organisation running. Besides, they also have street campaigns held biweekly to raise awareness about the plight of North Koreans, and you do not require any experience at all to participate. Alternatively, you can also help by tutoring refugees in English, enabling them to gain greater social mobility.
This volunteer experience will make your Korea travels even more rewarding and meaningful for sure.
7. Build and rehabilitate houses with Habitat For Humanity Korea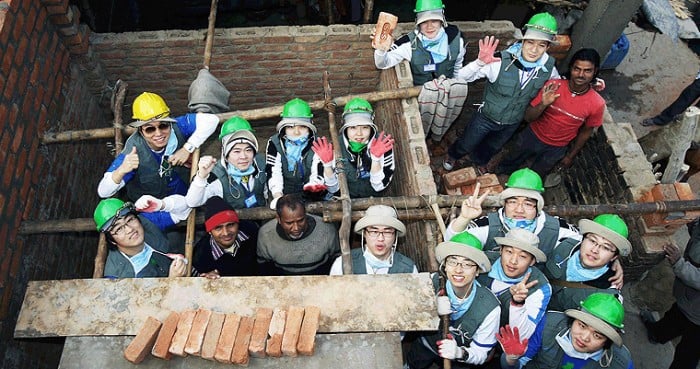 Image credit: HFH Korea
Rapid economic development in Korea has left the poor behind with substandard housing and lack of basic necessities. Even governmental assistance and public housing programs are unable to satisfy the demand for affordable shelter adequately. You have the chance to make a family's dream of house ownership come true when you join Habitat for Humanity Korea in constructing and rehabilitating houses!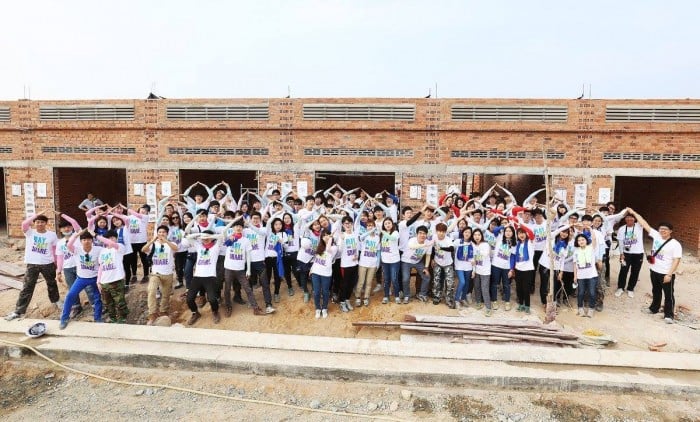 Image credit: HFH Korea
Not only do you get to make a difference in the lives of these Korean families, you also get to build new friendships with like-minded people. Every building project will definitely leave you with unforgettable memories for sure. Embark on this challenge and participate in the various stages of construction such as excavation and concrete placing, glueing plywood, electric wiring, painting and more! Your efforts will go a looooong way in enabling Koreans to lead happier lives with a stable and affordable home.  
8. Volunteer for the Lotus Lantern Festival in exchange for a temple stay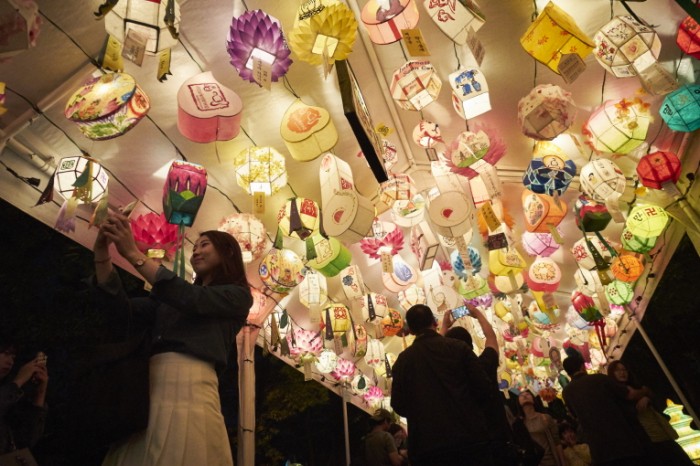 Image credit: LLF
The Yeon Deung Hoe Festival, or Lotus Lantern Festival, is one of the biggest festivals in Korea and it takes place in April or May. The festival is held to celebrate Buddha's birthday with giant flowers, dragons, and elephant floats parading down the streets with hundreds of people holding bright, colourful lanterns. It is a truly mesmerising sight to behold. When you become a Lotus Lantern Festival volunteer, you get to participate in the parade, enjoy a temple stay for free, take part in a flash mob at Gwanghwamun Square and join in the Korean Halloween event "Hori Nogi" at Insadong!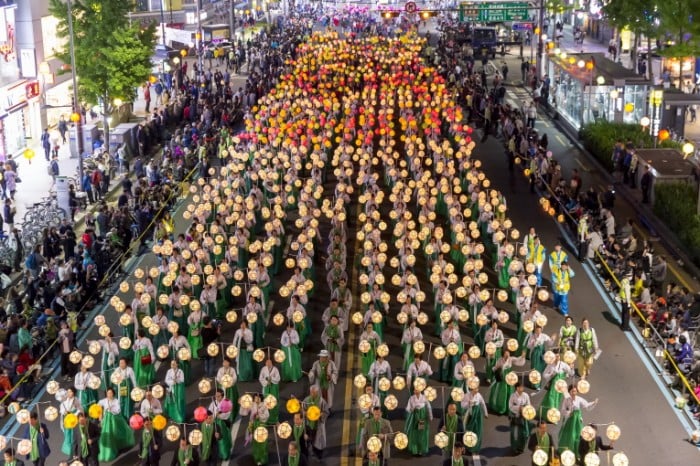 Image credit: LLF
Applications usually begin in March or April, and supporters are recruited with a ratio of 1:1, for both foreigners and Koreans. You also receive a tailored traditional Hanbok as your uniform! This is a precious chance to make friends with people of all religions and nationalities, and learn more about Korean culture! 

Image credit: Templestay Korea
The temple stay will also be a rejuvenating and refreshing experience as you learn about Buddhist temple etiquette. Participate in Yebul (memorial service), which is held thrice a day and involves 108 prostrations. Next, you get to make your own lotus lanterns which is a fun and interesting process, so you can also guide others on how to make lotus lanterns on the day of the festival itself. After that, experience Barugongyang, a monastic ritual of eating vegetarian food in complete silence and without any food wastage at all. At the crack of dawn, you will wake up to participate in a walking meditation ritual and have a calming experience.
This exciting and power-packed volunteering experience is definitely not to be missed! Visit the Lotus Lantern Festival website to volunteer for the next festival!
Spoilt for choice yet? To kickstart your volunteering experience, check out these two websites: Workaway and GoAbroad. Take your next holiday to Korea UP TO ANOTHER LEVEL when you participate in meaningful volunteer work and build international friendships! You will definitely not regret it.