This article was first published as 10 Things to Do When in Brighton by Jtwonggg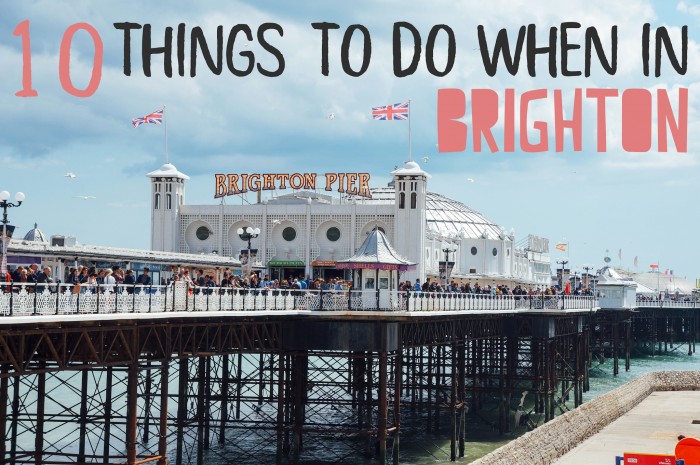 This is a major #throwback to my brief day in Brighton during my summer exchange in London last July. It was a beautiful summer's day, with the occasional cool breeze from the sea. I've seen so much of Brighton on YouTube, and I was really excited to be there in person.
I only had a day to explore this beautiful seaside city, and I would love to make another trip to Brighton in the near future to truly experience life there.
How to get to Brighton
Brighton is only approximately an hour's train ride away from London Victoria Station, and a 2 hour 15 min coach ride from the Coach Station at London Victoria. The key to cheaper travel is to book early, so be sure to plan your trips at least a week in advance for more choices.
The seaside town is also rather close – a short 30 mins drive – to London Gatwick Airport. Of course, you are free to drive to Brighton as well. But do check with your hotel or accommodation if parking is available.
Within the short time I had there, I managed to accomplish many of the things on my list. I'd like to share a portion of my list, so here are 10 things to do when in Brighton.
1. Get some shopping done in The Lanes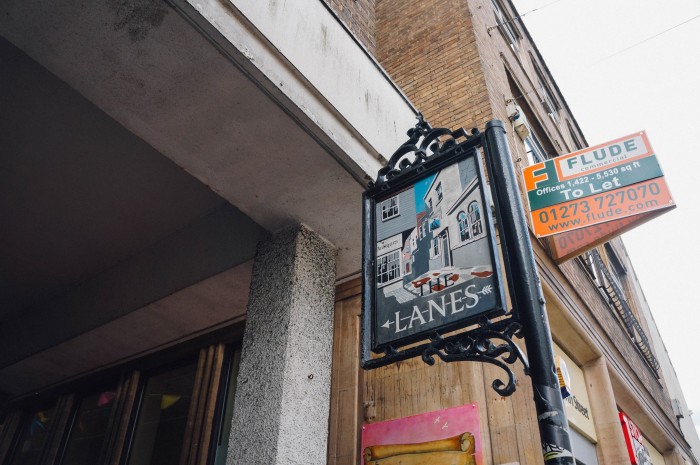 Walking down the Lanes is dangerous…to your wallet. There are many independent brands and quaint little shops located along each of the lanes. Everything looks real pretty and cute *-* I enjoyed the shopping so much. Unfortunately I did more shopping for others than myself.
2. Sit by the Pebble Beach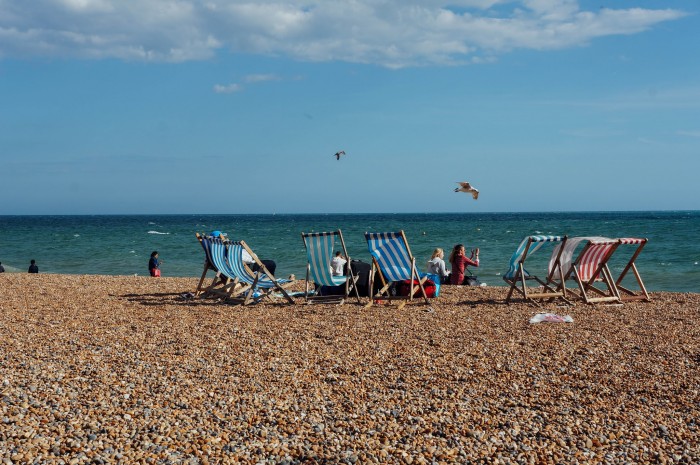 Reminding me of Nice, Brighton beach is a pebble beach as well. However, Brighton does not get quite as hot in the summer, so getting in the waters might not be an option. Still, sitting by the beach enjoying ice-cream or having a lovely chat with friends sounds quite inviting.
3. Buy souvenirs and gifts from the beachfront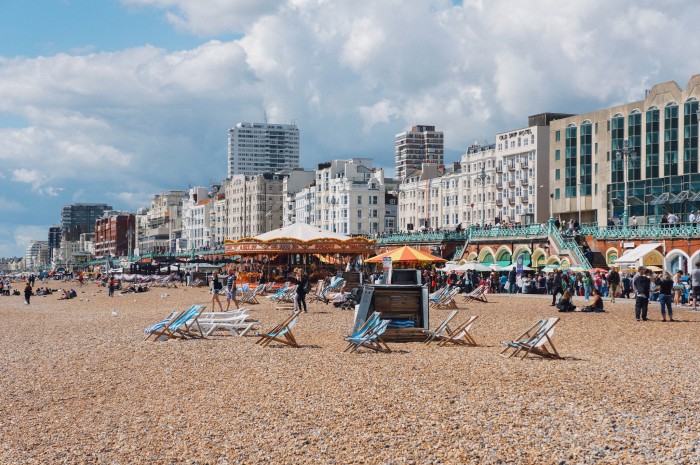 The beachfront at Brighton is really lively, with plenty of souvenir shops and even a carousel! The colours look even more vibrant in the summer, encapsulating the idea of a seaside town so well. I managed to get loads of postcards from the shops too and I was very very pleased.
4. Have a picnic at the park by the Brighton Dome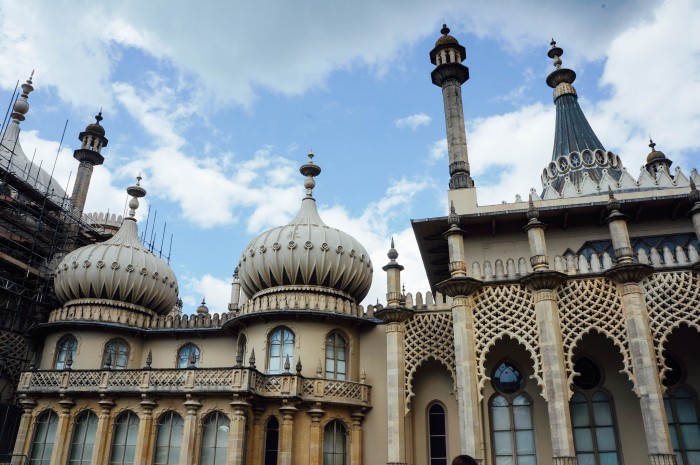 The first stop of our walking tour in Brighton was the Brighton Dome. The weather was great, with the sun and the occasional cool breeze, making it perfect for a picnic. It is pretty evident from the photo that Saturday picnics by the park is a very popular choice in Brighton.
Unfortunately, a portion of the dome was under construction, so we couldn't see the entire thing.
5. Have fish & chips on the Brighton Pier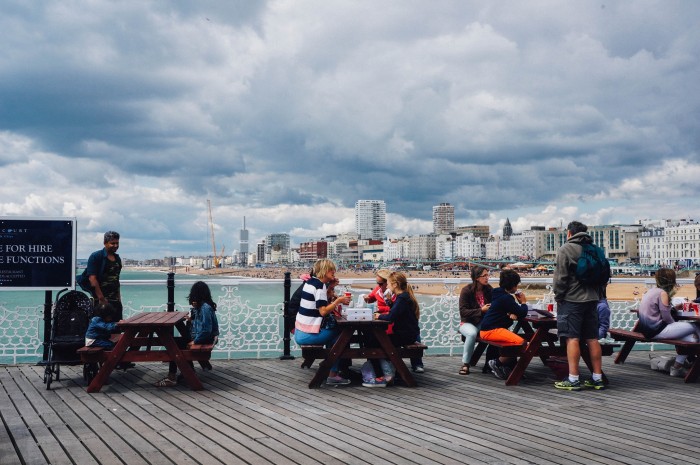 Apparently this is THE fish & chips to go for when you're on the Brighton Pier, and we sure didn't regret trying it out. It was super yummy and great for satisfying our hunger after walking through most of Brighton from the station to the pier. Try out the Palm Court Restaurant when you find yourself on the Brighton Pier!
6. Have churros while sitting on the pier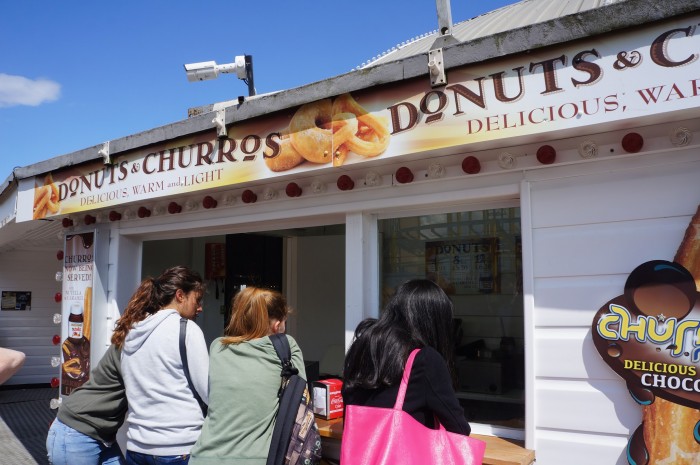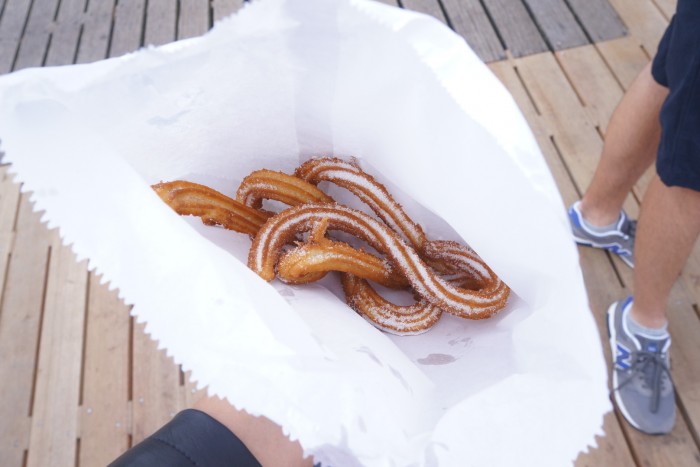 Of course churros aren't the only thing you can find on the pier, but it's definitely something that I don't see often in Singapore. We were really excited and got churros along with a tub of Nutella to share. 10/10 would recommend!
7. Enjoy the rides on the Brighton Pier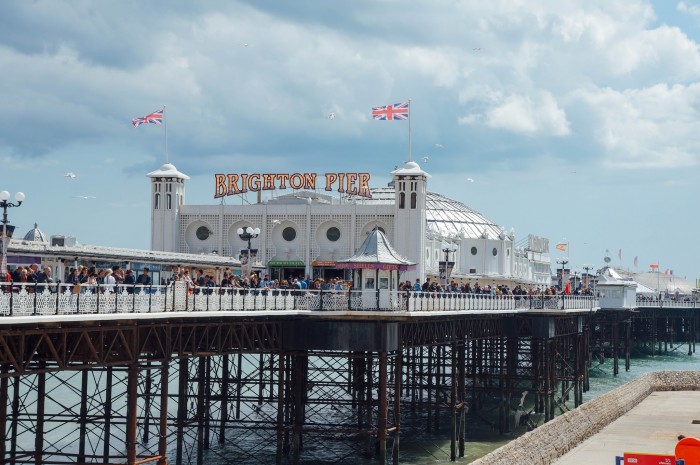 Due to a the time constraint and lack of enthusiastic friends, I didn't try out any of the rides on the Brighton Pier. But if you're there, be sure to try at least one! There are some crazy rides on the pier, and I guess it would a great memory to make when in Brighton. There is a Horror Hotel, a Turbo Coaster, and an old-school carousel found on the pier, suitable for the children and also thrill-seekers.
8. Appreciate the street art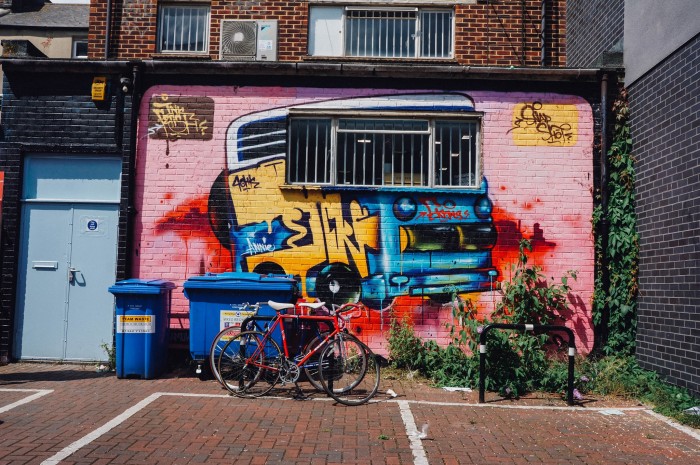 Brighton gives me the same vibes as Haji Lane in Singapore, with plenty of street art lining the walls of the streets. We crossed barely two streets from the train station and we already came across two full walls of graffiti. How amazing do they look?
9. Dine al fresco at the quaint cafes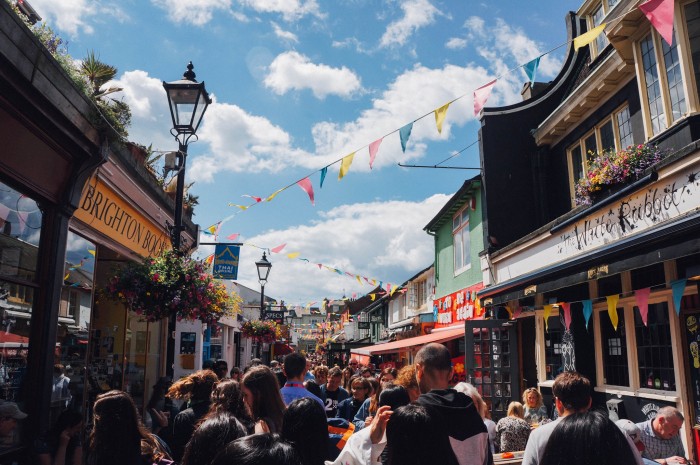 If the weather permits, summer time is great for al fresco dining. Walking down the streets of Brighton, it seems that outdoor dining is a pretty popular choice among many. I completely understand why. If I could have a bright sunny day in Singapore without the humidity, al fresco dining would be my go-to.
10. Visit Choccywoccydoodah for your chocolate fix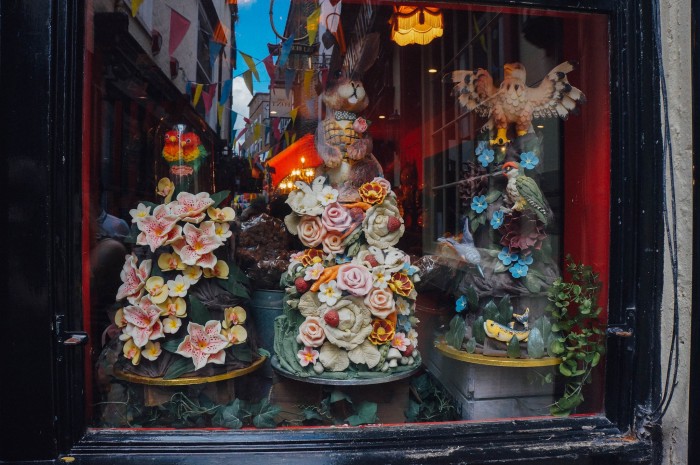 I've heard great things about Choccywoccydoodah, and I've even seen a TV show dedicated to the amazing creations the store has made for its clients. The chocolate cakes are made to such detail that they look like sculptures! For the ultimate chocolate fix, Choccywoccydoodah is for you.
Already dreaming of the next time I visit Brighton…