Thinking of going on holiday, but not sure where? Don't miss the upcoming Travel Revolution 2015, happening on 24–26 July at Marina Bay Sands. There will be plenty of exciting travel deals to fantastic destinations, offered by companies like JTB, Nam Ho, Focal Travel, and many more!
To save you from jostling with the crowds for hours, we've picked out some of the best deals that will be featured for Travel Revolution, and listed them here. So take your pick before heading down to Travel Revolution!
Green Holidays Tours & Travel: 7 NIGHTS ALASKA CRUISE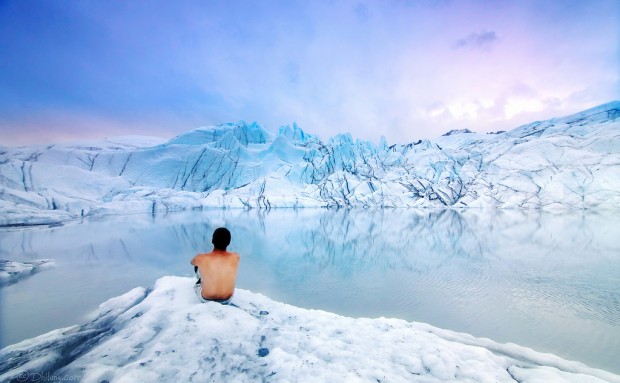 Image credit: Dhilung Kirat
Cruise Dates: 9, 16, 23, 30 May/ 6, 13, 20, 27 June/ 4, 11, 18, 25 July/ 1, 8, 15, 22, 29 August / 5 September 2015
Price: SGD$699
Duration: 7N
One of the best ways to explore Alaska is to stay away from conventional land tours and experience it from the wild waters instead. Based on travellers who have been to Alaska, cruises are truly an authentic way to view this state's scenic wildlife and towns. With Green Holidays Tours & Travel's 7 Nights Alaska Cruise, meet the fittingly-named cruiser, Crown Princess, and board from Whittier, Alaska to your final destination, Vancouver.
Along the way, this seven day voyage includes passages into Alaska's most protected labyrinths of fjords and bays, home to wild whales and adorable sea lions during the summer months. Besides taking in the breathtaking views of the waters, mountains and glaciers, enjoy big parties and large feasts from morning until the evening and feel like royalty in Crown Princess. At the end of your cruise, disembark at the cosmopolitan Vancouver, a dynamic city often celebrated for its ethnic diversity. So make yourself feel at home with some Dim Sum at the second-largest Chinatown in North America.

EU Holidays: 13/15 Days Italy Switzerland Paris / London / Amsterdam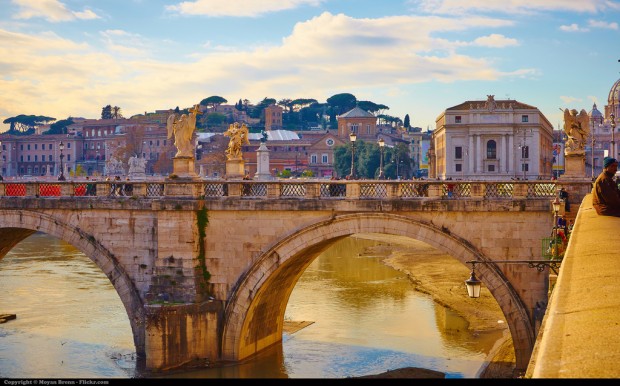 Image credit: Moyan Brenn
Dates: To Be Updated
Price: To Be Updated
Duration: 13/15D
Travel to Europe, one of the most diverse continents filled with extraordinary landscapes and diverse cities, with EU Holidays. With their 13/15 Days Italy, Switzerland Paris / London / Amsterdam package, you will experience the best of what Europe has to offer in Italy, Switzerland, Paris, London and Amsterdam. Start off your trip in Rome and view the Roman ruins that this former bustling ancient world has left behind. Then move on to Switzerland and explore Mont Blanc, the highest peak in the Alps.
Other trip highlights include a visit to the famous sights in Paris such as the Champs Elysees, and VIP access to the 2nd level of the Eiffel Tower. During your visit in Europe, you will also have the opportunity to explore London and cultural sights in Amsterdam. With this package, you will get to taste an array of European cuisines, each with a distinct personality. Sounds like a good deal, doesn't it?
Focal Travel: 7D Taiwan Sensation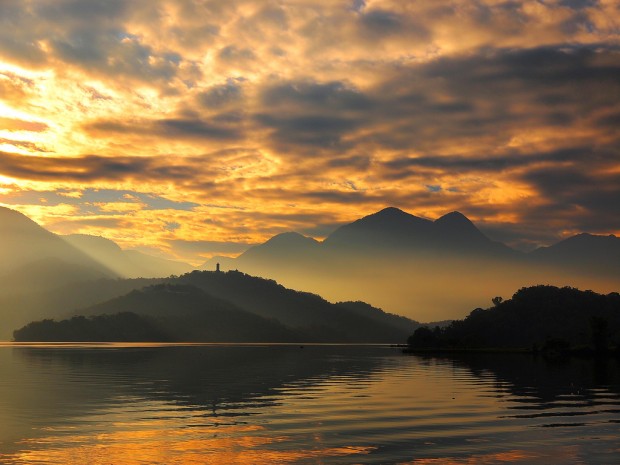 Image credit: smart20030518
Departure dates: 4, 6, 13, 18, 20 or 25 December 2015
Price: from SGD$1,328
Duration: 7D
Taiwan's stunning natural sites and vibrant city life make it a favorable destination for travellers from all around the world. With Focal Travel's 7D Taiwan Sensation, travel to some of Taiwan's top-rated attractions in Taiwan such as Taoyuan, Kaohsiung, Taipei, Taitung, Puli, Nantou, Jiayi, Hualien and Yilan. From urban to nature landscapes, Taiwan's variety of scenes will all be covered adequately with Focal Travel.
Go on a stroll and enjoy the serenity of one of the most peaceful places in Taiwan – Shimen Reservoir, which is beautified with scenic mountains towering over the dam. Also, have a chance to ride up the pressure-controlled lift of the world-famous Taipei 101 and enjoy the city lights from 508 metres above ground-level. Other trip highlights include trips to Alishan, Sun Moon Lake in Nantou and Taroko National Park in Hualien. With such a great selection of cheap local food, efficient transport and friendly people, Taiwan has a lot to offer, and you will be guaranteed to fall in love with this beautiful country.
Focal Travel: 5D Best of Chiang Mai & Chiang Rai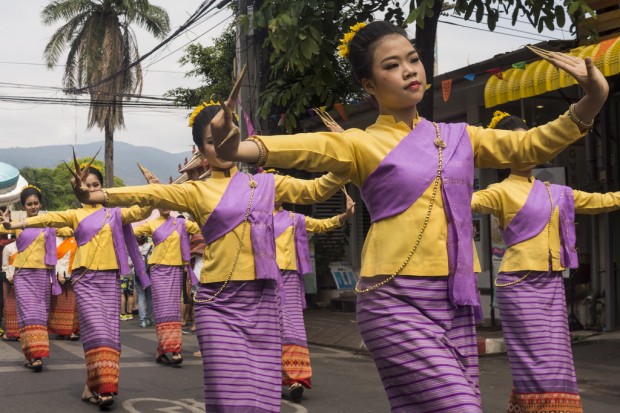 Image credit: kimtetsu
Dates: 5 Aug 2015
Price: From $699
Duration: 5D
Travel to Northern Thailand and you'll see why sightseers, nature freaks and city connoisseurs from all over visit this laid-back city of Chiang Mai. With its extremely rich history and irresistible charm, Chiang Mai offers exciting adventures with an endless list of things to do. With The Best of Chiang Mai & Chiang Rai travel package, you will also be given the opportunity to travel to it's quieter neighbor, Chiang Rai. At this fascinating cultural province, visit the Wat Rong Khun and appreciate the architecture of the beautiful temple and its religious statues. Other highlights of this trip includes a trip to Mix Hill Tribes at Baan Tonluang where you'll meet the indigenous Mix Hill tribe groups and the Elephant Camp to watch elephants at work and show.
Nam Ho: 8 Days Golden Autumn Dongbei Tour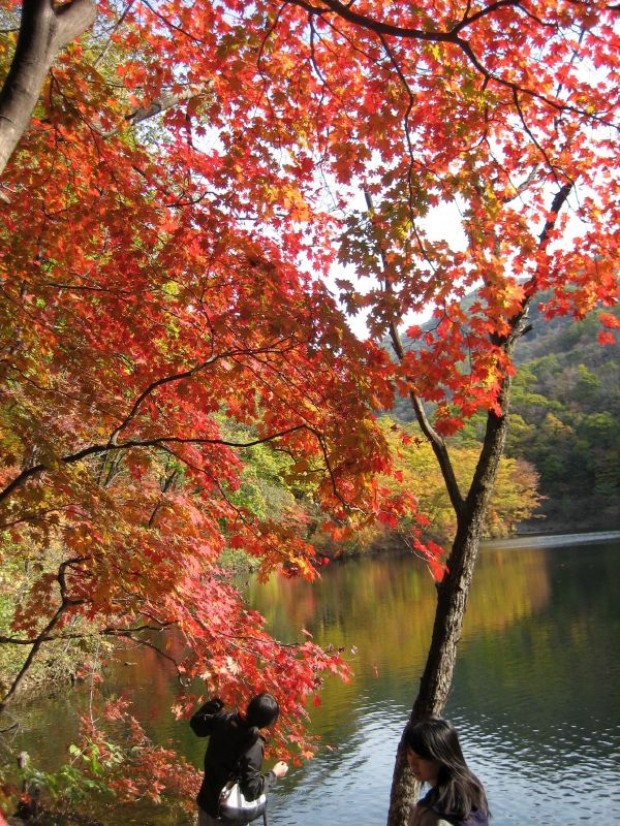 Image credit: Prince Roy
Departure: 18 September 2015
Price: from SGD$1398
Duration: 8D
If you're a fan of Mediacorp artiste, Terence Cao, this 8 Days Golden Autumn Dongbei Tour package is an opportunity you cannot turn down. The best way to explore the majestic holy mountains, unspoiled forests and traditional Dongbei folk villages, is with your favorite celebrity, and this tour will help you with just that.
All alongside Mr. Cao, start off your trip by flying into Dalian and view Dongbei's largest Xinghai Square with the century old Dalian Centenary Sculpture. For some cultural immersion, learn how locals celebrate their new year with firecrackers, engage in poetry writing and cook some of your own delicious dumplings.
The dates of Nam Ho's 8 Days Golden Autumn Dongbei Tour travel package falls during China's autumn season, so you'll be in for Dongbei's vibrant red leaves. Better not miss out on this once-in-a-lifetime opportunity to travel to beautiful China!
Farmosa: 8D7N Legendary Pacific Coast Self Drive route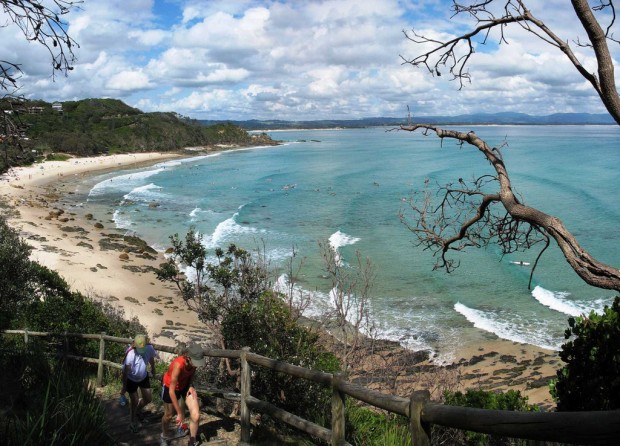 Image credit: OZinOH
Dates: Apr 2015 – Sep 2015
Price: SGD$938
Duration: 8D7N
Having the keys to your own car and navigating your way through a new country is inarguably the most liberating feeling you could ever experience. Get ready for a wild road trip around the exciting Pacific Coast with Farmosa's 8D7N Legendary Pacific Coast, which allows you to be able to drive your own car from Sydney to the Gold Coast.
From Sydney, Port Stephens, Port Macquarie to Byron Bay, you will have the opportunity to watch dolphins, tour sand dunes and even ride a camel at the camel safari for free! Furthermore, this eight day trip also includes other activities such as farm and lighthouse visits. Don't forget to check out promotional offers for a trip to the Sydney Tallships, the Australian Reptile Park, Quad Bike Adventures and so much more! This 8D7N legendary Pacific Coast Self Drive with Farmosa is an adventure that will keep you on your toes with all that Australia has to offer.
SingExpress Travel: 8D6N Wonderful South Island

Image credit: Jocelyn Kinghorn
Dates: Travel must be completed by 30 Sep 2015
Price: From SGD$2188
Duration: 8D6N
Explore the best of South Island in New Zealand with SingExpress Travel's 5D4N Sydney Exclusive Tour. This package includes a trip to the Blue Mountain in Sydney where you will be overwhelmed by the amazing natural wonders that the Australian Wildlife has to offer, as well as an exploration of the breathtaking landscape on the steepest passenger railway in the world! The adventure-packed tour will keep you busy with things to do, and will impress you with the best of what Sydney has to offer.
Are you feeling ready to get out of Singapore? Make sure to check out Travel Revolutions deals next weekend. You are sure to find one that fits your budget and interests.