One of the most interesting things encountered while travelling is seeing the native animals. You've seen them in pictures and zoos but to witness them in their natural habitat is really something else. If you want to experience the natural world up close and personal, these animal encounters and interactions around the world shouldn't be given a miss.
1. Volunteer with pandas in Sichuan, China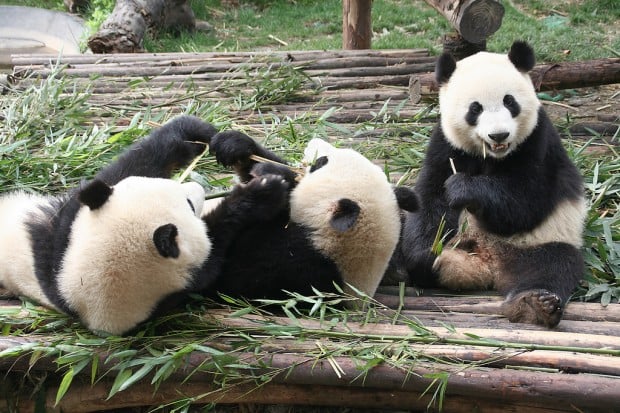 Image Credit: Gill Penney
China is known for its pandas. Yet, many visitors to the country only get to see them from the inside of a zoo. Out of China's many provinces, the best place to go to interact with pandas is Sichuan, a large province in the southwest. For a fee, visitors can volunteer to take care of the pandas living in the province's famous sanctuaries. You will be provided with room, board, training and plenty of time spent preparing food, cleaning cages and actually interacting with the loveable creatures. Volunteers must undergo a health check before arriving and provide documentation that they are healthy enough not to endanger the lives of the bears.
2. Play with elephants in Chiang Mai, Thailand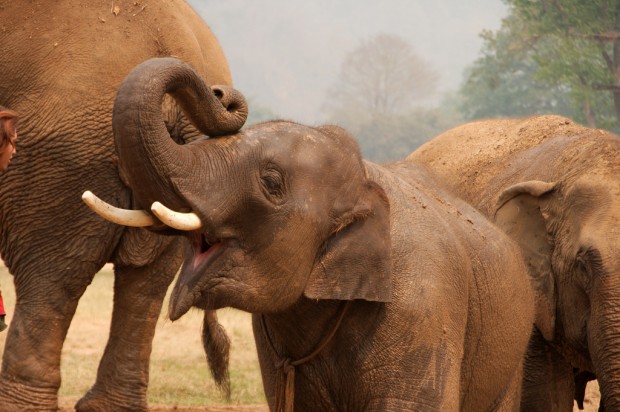 Image Credit: Christian Haugen
In Thailand, there are plenty of chances to interact with elephants. Unfortunately, most of these tourist attractions involve sad conditions, cruel training processes and elephant riding for tourists. However, the Elephant Nature Park in the northern city of Chiang Mai, is a sanctuary that protects and rehabilitates formerly abused elephants. No riding is allowed and instead, visitors get the chance to help bath, prepare food and feed the elephants that take refuge in the park.
3. Swim with whale sharks off The coast of Australia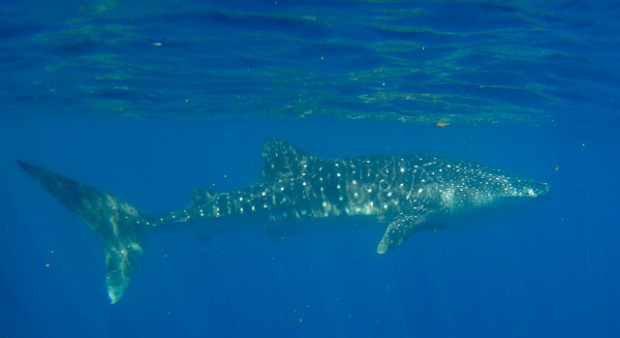 Image Credit: Andy Tyler
If you have never seen a whale shark, stop what you are doing and look up a picture of one right now. They are more whale-like than shark and are often referred to as the gentle giants of the sea. They are filter feeders, a non-threat to humans and absolutely massive.  Although they can be spotted many places around the world, the coast of Australia is a prime spot to get into the water with these monsters. There are plenty of tours that will take you out to either snorkel or scuba dive alongside the sea's largest fish.
4. Ride camels in Israel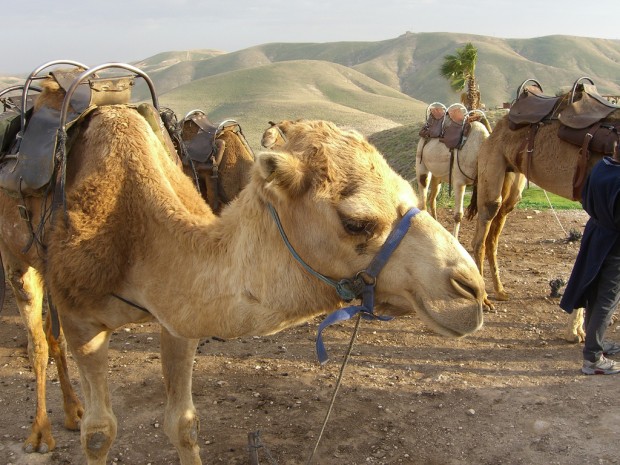 Image Credit: Nienaber Fred
What better way to experience a middle-eastern desert than from between the humps of a camel? Head out into the Negev Desert and meet some local Bedouin people who will lead you around on a camel tour of their make-shift homes. This ethnic group of people typically live a nomadic lifestyle but many have settled down for the sake of foreign visitors. They open up their homes and land for tours and allow people to spend the night in one of their traditional tents. They will perform local songs, feed you a traditional meal and assist you in riding their camels in the morning.
5. Go on an African safari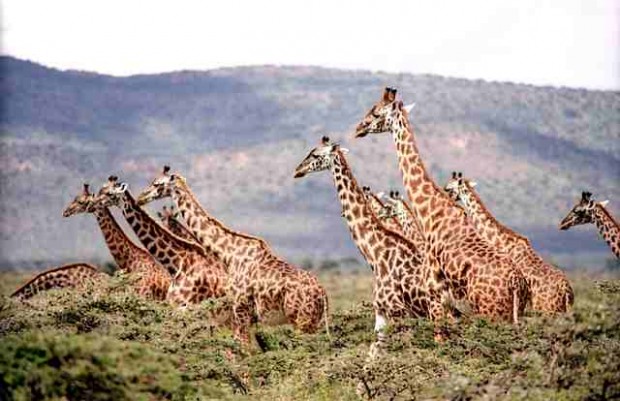 An African safari is your best bet at seeing the animals from the zoo that you could have never imaged seeing in real life. Taken out with a trained guide, you will get up close to some of the world's most dangerous animals. Any safari will be an adventure as they aren't completely safe and even the guides get a little frightened at times. Witness lounging lions, grazing giraffes, and keep an eye out that the elephants don't get too close to your jeep.
6. View great white sharks from an underwater cage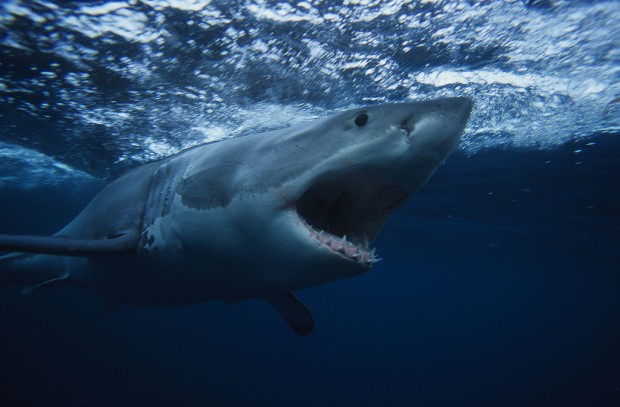 Image Credit: Scott Kozinchik
Most popular off the coast of Australia or South Africa, visitors can pay to get underwater with Great White Sharks. You will be taken out on a boat to an area of the sea where they are known to gather, dressed in scuba gear and lowered into the water from the safety of a metal cage. Usually, the guides will pour bait around the boat and wait for the Great Whites to show up. It will most likely be the closest you will ever get to one without fearing for your life.
Also Read: Everything You Should Know About the Most Dangerous Animals in Australia
7. Go to a pet café in Asia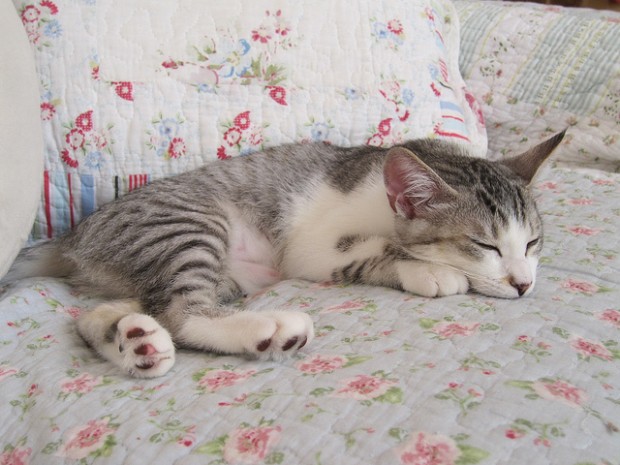 Image Credit: Panda037
Asia is notorious for its strange and wonderful pet cafes. The most popular of them all are the cat cafes. Here, you can lounge around, hold and pet playful cats and kittens and drink a bubble milk tea all at the same time. Hanoi Vietnam has a pet café which houses reptiles, tarantulas and sugar gliders and Chiang Mai has a café that is filled with nothing but bunnies. There are dog cafes, a café with live sheep in Seoul, South Korea and apparently an owl café in Japan.
8. Visit bunny island or cat island in Japan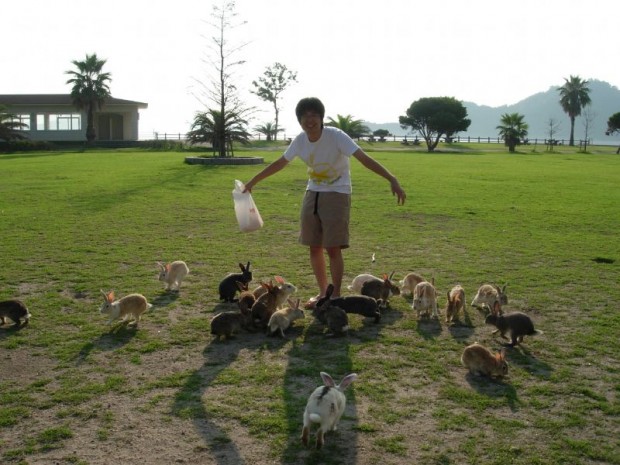 Image Credit: Takaaki Nishioka
Japan is the land of the strange so it is no surprise that it would have not one, but two different islands filled with cuddly cute animals. Due to a growing population, no natural predators and a very low human population, the animals on these islands have bred out of control. You can actually pay them a visit to see the madness that is the fuzz covered streets and walkways.
Also Read: The Cute Bucket List: 15 Places You Must Visit
9. See the alligators in the Everglades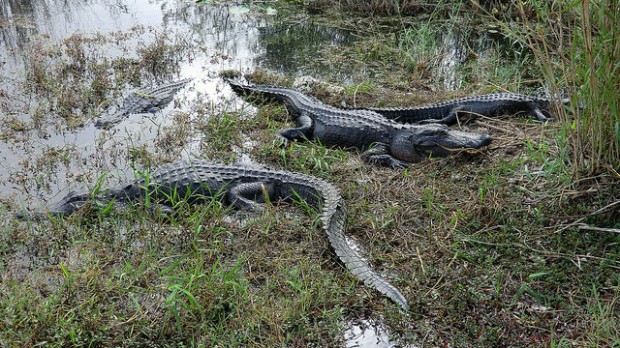 Image Credit: Reinhard Link
Loved by tourists for years, taking an airboat ride in the everglades is a must have experience if you ever visit Florida in the US. Not only is the scenery beautiful, but you will spot some extremely large and angry looking gators floating right next to you in the murky waters. The guide will help point them out and if you are lucky, you will catch them when they are out of the water.
10. Go bear watching in Alaska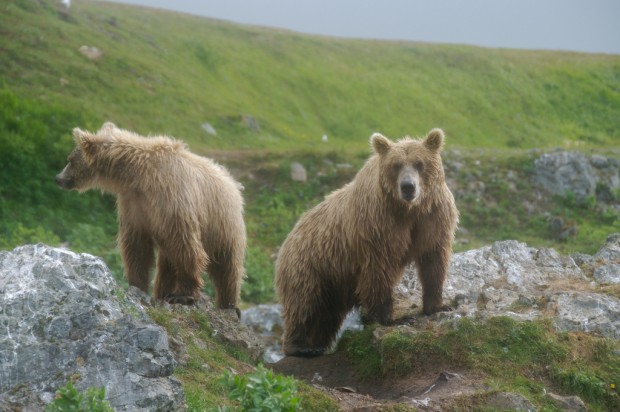 Image Credit: Dr. Deno
Alaska is full of national parks and they are full of grizzly bears. An armed guide is typically needed when planning a trek through some of the forests in this beautiful state. Luckily for visitors, the park rangers know some of the best viewing points where the bears can be seen in their natural habitat, all within the safety of the mountains.