As New Zealand prepares to reopen its borders for travel on 2 May 2022, a special commemorative event was held at Gardens by the Bay in Singapore to celebrate the occasion. The reopening of New Zealand borders coincides with the further easing of Singapore travel restrictions.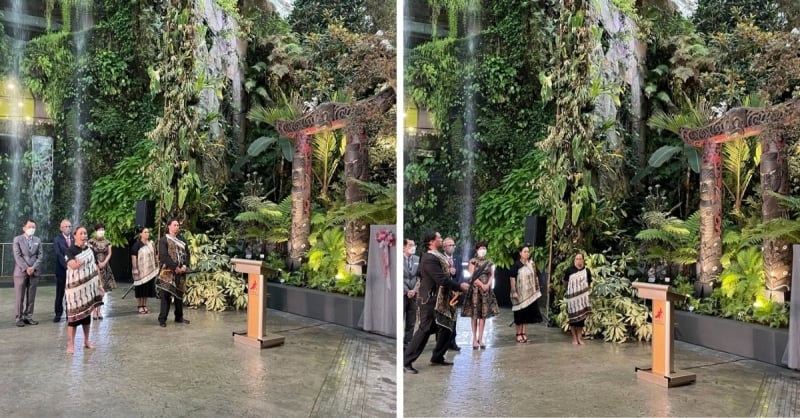 A beautiful Maori carving, standing 3.2 metres tall, was unveiled and placed permanently at the entrance of Cloud Forest. Named Tāne Te Waiora, which translates to Tane, the giver of life, the statue was carved by master carvers James Rickard and Tommy Herbert of the New Zealand Maori Arts and Crafts Institute. It took two and a half years to complete. 
Prime Minister Jacinda Ardern visits Singapore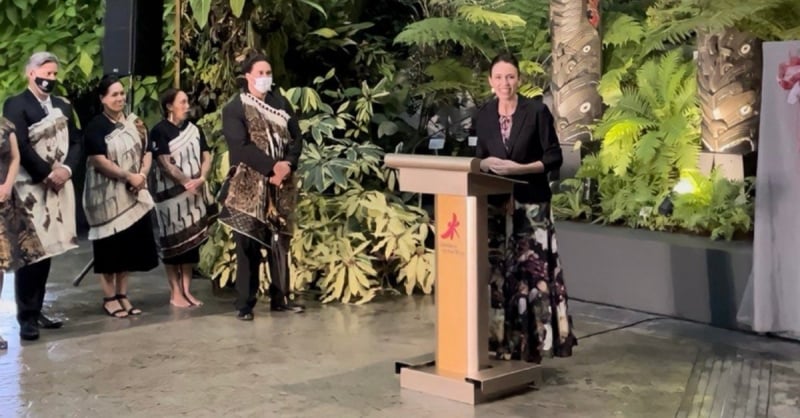 Given how much effort had been put into the statue, it was only fitting that the majestic statue was unveiled by none other than New Zealand's esteemed Prime Minister, Jacinda Ardern! The premier had earlier spent time meeting with Singapore Prime Minister Lee Hsien Loong and President Halimah Yacob while on her first official overseas trip since the pandemic began in 2020.  
In her speech, PM Ardern hailed the Māori doorway as an ode to the long-standing friendship between Aotearoa New Zealand and Singapore, representing a doorway between the two countries. She also mentioned that the statue represented a "reconnection with Singapore" and reiterated the intention to strengthen the "doorway" between the two countries when borders reopen.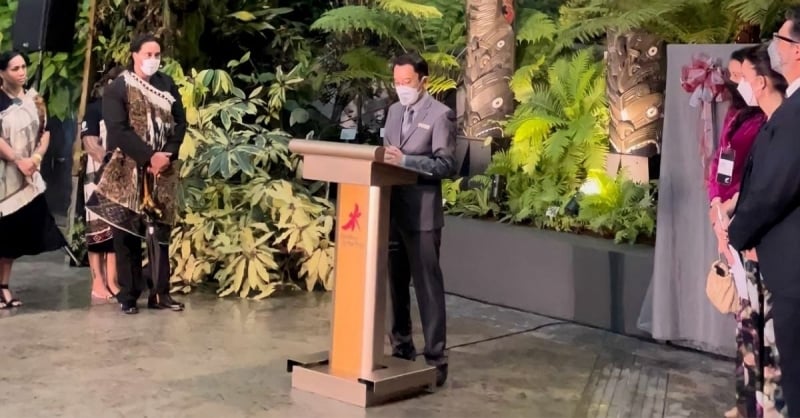 Also present at the event was Gardens by the Bay Chief Executive Officer, Felix Loh. In his opening speech, Loh said, "We are grateful for this precious gift to be placed permanently at the entrance of Cloud Forest as a lasting symbol of the close friendship between our two countries (Singapore and New Zealand)".
Also read: 10 Fantastic Reasons Why You Should Visit New Zealand
Indeed, Singaporeans can now admire the statue whenever they visit the beautiful Cloud Forest at Gardens by the Bay. It is housed among native New Zealand fauna amidst lush greenery and alluring sights. And, once travel is possible again, we can finally look forward to exploring the beautiful lands of New Zealand once more! 
---
Information and photos extracted from a press release issued by New Zealand Tourism Board.