So easily accessible from Singapore, Batam has long been a popular destination for weekend getaways. Despite that, I do know Singaporeans who have yet to set foot on Batam, and others who have the perception that there's nothing much to do there. 
Well, if you belong to this group, hopefully these itineraries will inspire you to take that ferry ride to the land of cheap massage, food and shopping. Follow this full three days itinerary if you plan for a 3D2N stay, and skip Day 2 if you only have 2D1N. 
Day 1
To start your trip, you have to take a 45-minute to 1-hour cruise departing from Singapore. A return ticket will cost you $48 (inclusive of taxes).
Departure locations:
Harbourfront Ferry Terminal: 

Ferries departing from here goes to Batam Centre, Sekupang and Harbourfront.

Tanah Merah Ferry Terminal: 

From here, only Majestic Ferries goes to Batam Centre.
Tips:
Ferry operators include Batamfast, Majestic Ferry and Sindo Ferry.

You can book your tickets online or over the counter. Look out for ongoing promotions that could save you as much as $10 per ticket.

For trips during long weekends and public holidays, it is best to book ahead to avoid disappointment.
Upon arrival, check in at the hotel of your choice. There is a wide range of hotels to suit your budget and preference. You can choose from resort-style ones to small boutique resorts.
Then, head out to Nagoya Hill Shopping Mall for lunch followed by shopping. It is the largest mall in Batam, and it has everything you need – a huge departmental store (Matahari), supermarket (Hypermart), bags, funky souvenirs, clothes, electronics and beauty products. The dining options at the mall itself are plenty: from the signature Indonesian dishes like ayam penyet and mee bakso to Chinese and Western delights.
If you want to try Indonesian cuisine, check out Warung Cobain! It has a few outlets around Batam, including Nagoya Hill Shopping Mall and Mega Mall.
Next, go for a well-deserved massage, spa or hair treatment. There are various spas and beauty parlours in and around the mall. Make sure you make a booking before you fill your tummies as they get booked up fast during the weekends. During public holidays, do call them to make an advance booking. You can do this through your hotel if such a service is available!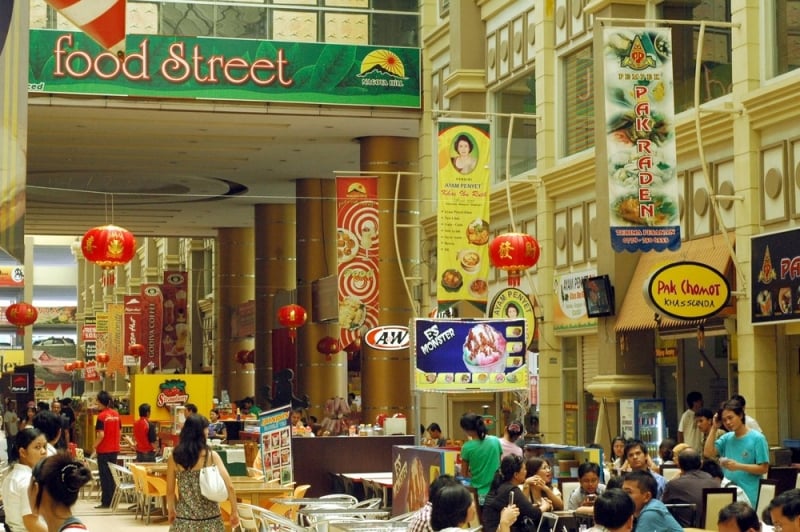 After your pampering session, go for dinner at one of the many street stalls around Nagoya Hill Shopping Mall area. I usually go for the traditional Nasi Padang (many stalls around). They have more than 20 dishes that are served to your table all at one go. Be aware that charges are based on the dishes you take, no matter how little. So what I normally do is get the staff to immediately take away those dishes we are not keen to have.
If you don't mind going a little further, feel free to check out Pondok Batam Kuring.
Then, it's time to head back to your hotel for the night! For those who still have the energy left, you can check out Lotte Mart, a wholesale supermarket. And for the night owls, you can opt for a karaoke session at one of the many karaoke spots around!
On your way back to your hotel, don't forget to grab some pisang goreng keju (cheese banana fritters). The best one is just outside Batam City Square Mall (BCS Mall). This is a must for me whenever I'm there! The stall opens in the evenings and at night.
Day 2
Rise early to enjoy the wonderful buffet breakfast at your hotel! Most hotels offer a really good spread so it is worth paying extra for an inclusive breakfast. After breakfast, try something adventurous like go-karting or watersports!
For go-karting, check out Golden City Go Kart. For watersports, check out Cable Ski Park at Waterfront City. Otherwise, you can also visit Cabana Club for some ATV action and jet skiing. 
After spending all your energy on the activities, it's time for lunch! For good and cheap seafood, check out Barelang Seafood Restaurant.
Next, head to the Barelang Bridge. It is a chain of six different types of bridges connecting the islands of Batam, Rempang, and Galang. The bridge makes for a great photo opportunity, especially at sunset!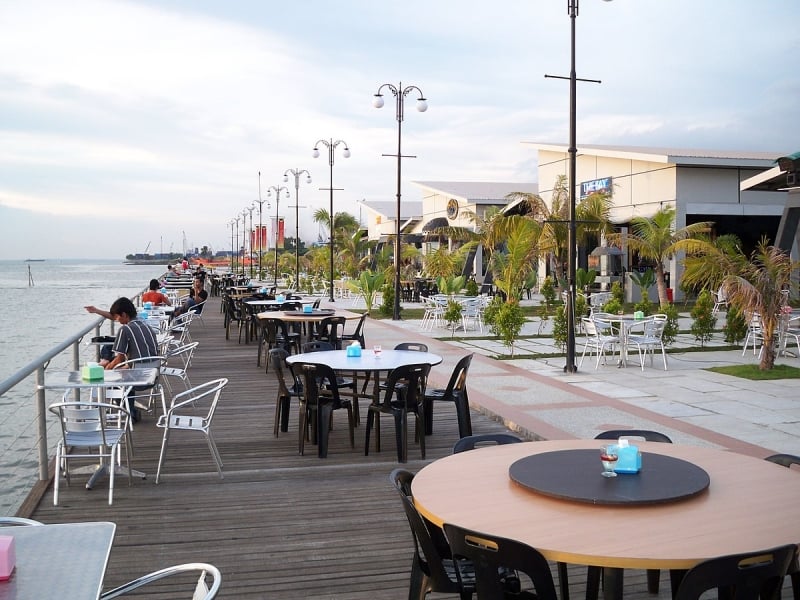 After that, hop into a cab and explore beyond the Nagoya area. It's time to head out to Harbour Bay! This place makes for a nice evening as it is a bustling area close to the sea. You will find a long stretch of restaurants and bars in the area which are great for seafood, sheesha or drinks. For an Italian fix, do check out the highly-rated Bella Italia Ristorante!
P.S. Make sure you have an insect repellent handy as the mozzies might just join you for the night!
Last Day
After breakfast, take a dip in the hotel pool, go for the second round of shopping or just relax in your room until you are due to leave. If you are departing from Batam Centre, take the opportunity to explore Mega Mall, located just opposite the ferry terminal. Be sure to grab a root beer float or some curly fries from the A&W to relive that nostalgic feels or some doughnuts from J.CO to take home with you.
Accommodation: Allium Batam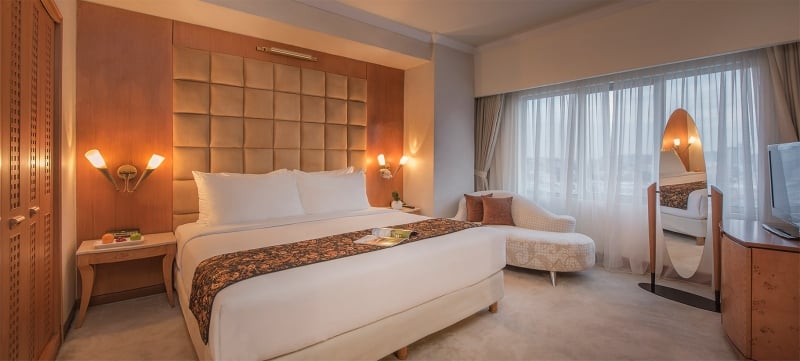 And if you're wondering where you should stay in Batam, why not try out Allium Batam Hotel? This elegant and stylish hotel is located in the heart of Batam's business and shopping district, and you'll be a short walk away from shopping malls such as Batam Mall, Ramayana Mall, Diamond City Mall, Nagoya Hill Shopping Mall, Plaza Avava, and more. Know what's even cooler? The in-hotel restaurant, Paris-Lyon Cafe, is the only place in Batam to offer wood-fired pizzas! Now you know where to get your pizza fix at.
The Lounge also offers unique mocktails every month, complementing the live performances there. For an authentic meal, indulge in some delicious murtabak or mee goreng if you so wish! The traditional market is also located just across the hotel, so you can head over to explore at your convenience. And for those looking for a relaxing time, there's a massage area at level 3 of the hotel that offers an extensive menu of soothing massage treatments – go ahead and take your pick!
Make your booking with Allium Batam now and save 25% with the promotion below:
[Unlock this Exclusive Offer & Get 25% Off]
Save 25% when you book directly with this seasonal offer!
Inclusions:
Free pick up service from Harbour Bay Ferry Terminal
Free shuttle service to Nagoya Hill Mall (fixed time)
Buffet Breakfast (06:00 am-10:00 am) or Signature EMAB (Early Self-service Morning Allium Breakfast (available from 04:30 – 06:00 am)
Welcome drink upon arrival
Complimentary WiFi in room & public area
Complimentary use of outdoor swimming pool and fitness facilities
And there you go, a simple 2D1N and 3D2N itinerary for Batam!
While a well-planned itinerary is important, I personally feel that it is the company that will make all the difference. So go ahead and take that short trip with your significant other, girlfriends, mothers, in-laws and aunts. And don't be afraid to go solo if you just want some pampering  "me" time.