Sawadee krup (Hello in Thai) my fellow travellers to Bangkok! Do you remember the first time you visit a city? It always feels kind of different as compared to your subsequent visits. Here are my first reactions of my virgin trip to Bangkok.
Also read: Extremely Useful Bangkok Travel Guide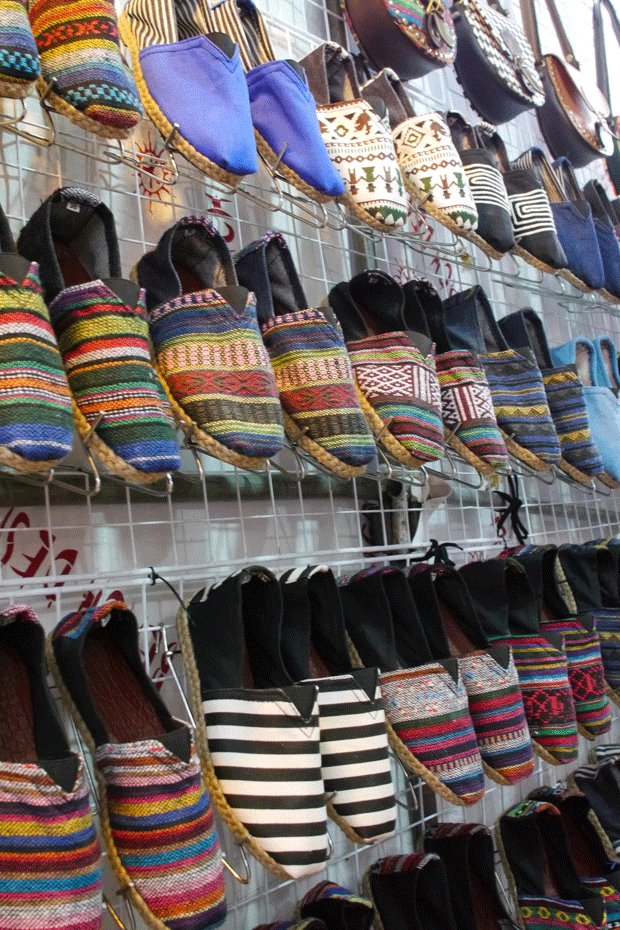 1) "Taxi never gets any cheaper elsewhere!"
Always ask for the meter and you will soon realize why most taxi drivers would prefer to quote you a fix charge. By the meter, taxi anywhere in Bangkok is cheap and affordable if you share it with friends. It's faster and more convenient than the train system. One word of advice, avoid taking it during peak hours!
Also read: To Tuktuk, Taxi, BTS or Bus When Getting Around Bangkok?
2) "Why are there more females than males on the streets?"
Look carefully, there are many ladyboys around. The advancement of cosmetic surgery has even made them prettier than real girls! This culture is really open in Thailand, thumbs up for eye candies!
Via Tumblr
3) "Everything on the streets can be bought for just a few dollars."
Be it the Pad Thai at a push cart or a pair of imitation Ray-Ban sunglasses by the street store, you can find really cheap deals. In fact, I love eating Pad Thai that costs BHT 40 (approx. SGD 1.6) by the streets and people watching. Check out the 5th level at Terminal 21, they have some good food at reasonable prices there.
Also read: 15 Delicious Street Food in Bangkok
4) "Land of Smiles, indeed."
Wherever you go, if you ask anyone for help, you will probably get it with a smile. Thai people are really friendly and helpful which is why I really like it there. Be careful when asking for a particular recommendation, I got referred to a sketchy tailor shop when I asked for good recommendations around the area. Probably the guy gets a commission if the sale went through. Don't worry, most smiles should be good-natured.
Via Tumblr
5) "Shorts are good everywhere."
The first distinct difference you feel when you step out of the airport is the extreme humidity, especially so if you are coming from a colder climate country. Keep away your jeans or pants, shorts will do you better favours here. You don't want to feel your jeans sticking to your legs the whole day. It saves you less trips to the laundry too. If you are lack of shorts, Bangkok is a shopper's heaven. You might end up with another bag of purchases on your way home.
Also read: Bangkok's Hipster Hangout: Talat Rot Fai
6) "Everything can be negotiated."
By right, there are do's and don'ts, but in Bangkok almost everything can go by the left. A little smile, little talk and maybe a small gesture of monetary value will get things going. Always negotiate when buying items, especially in bulk.
7) "This city never sleeps?"
You will notice this more prominently if you are a party goer. It seems that there are night spots everywhere till the sun is out. Coupled with the cheap alcohol prices, this might just be the perfect party city. If you walk around the city in the day, everything at each corner is open for business. At certain markets I went to, they close at evening time, getting ready for party I guess?
Via Tumblr
Also read: No More Curfew! 8 Things to Do at Night in Thailand
8) "I am definitely coming back here again!"
Now, you have completed your virgin trip to Bangkok. Well done but you will be back for more because it's just not enough.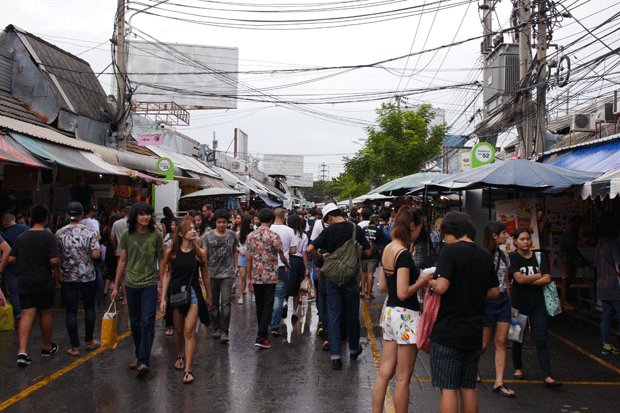 Contributed by The More I Travel.