Bangkok's Old Town is one of the most charming areas in town. With new MRT stations on the extension of the MRT Blue Line that run from Chinatown down to the other side of the Chaophraya river, it's now more convenient than ever to explore the area.
Here are some hidden gems that are a walkable distance from new MRT stations in Bangkok like MRT Wat Mangkon, Sam Yot and Sanam Chai.
STATION: Wat Mangkon [Map]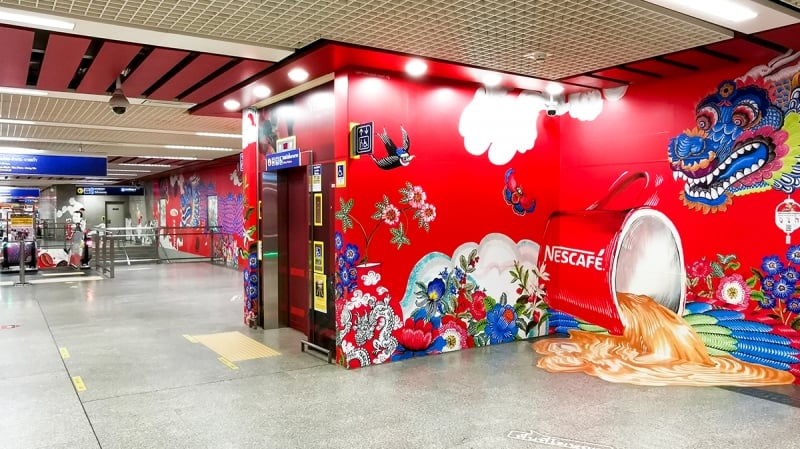 The station sits in the heart of Bangkok Chinatown, with an interior that features Chinese wallpapers as an addition. On one side you have the eponymous temple to visit, while down the alleys on the other side is the infamous Yaowarat Road, the main business area for Chinese and wholesale products. Coming out of the station, you're surrounded by a wide variety of food options, ranging from street stalls to cafes and restaurants. Besides Yaowarat street food already covered by so many guides, here are the gems that we don't want you to miss.
I'm Chinatown and Asai Hotel
A perfect stop to rest after a long day of getting around, I'm Chinatown is the newest mall to arrive in the area, alongside the adjacent Asai Hotel. Besides being well-designed, Asai's location will allow you to fully experience the nightlife in Yaowarat. [Map]
Sampeng Lane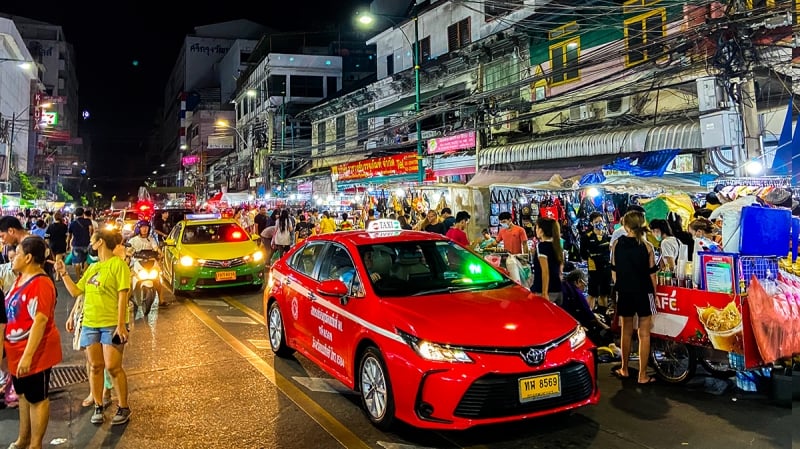 A shopping paradise of all things, Sampeng offers some of the best bargains in Bangkok. You'll see a lot of people shopping for wholesale goods, but a lot of shops there also do retail at an unbeatable price. You can expect to find a lot of shops selling gifts, accessories, packaging and stationery. [Map]
Wat Mangkon Kamalawat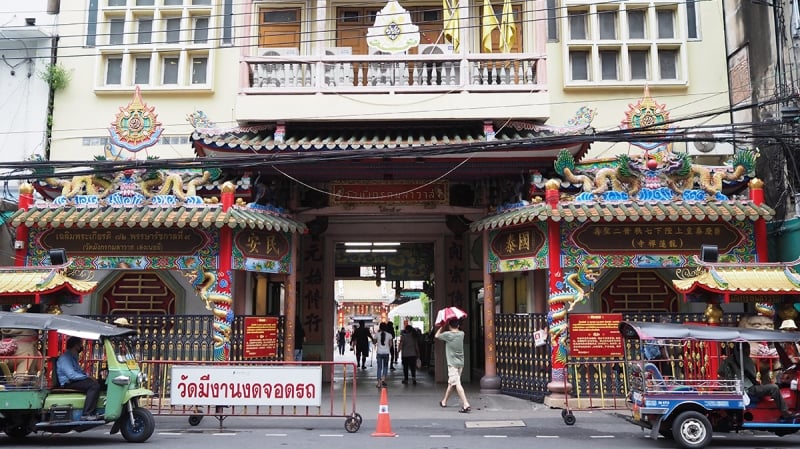 Also known as Wat Leng Noei Yi, Wat Mangkon Kamalawat is the most renowned Chinese-Buddhist temple in Thailand, often frequented by people who want to ward off their bad luck. Visit to see the 150+ year-old Chinese architecture or observe how locals get rid of their misfortune. Note that it's extra crowded around Chinese New Year and several weekends after. [Map]
Soi Nana
Throughout the past few years, this small alley known as 'Soi Nana' has been the most happening in this side of town. There are photogenic cafes like Nahim and Wallflowers, legitimate cocktail bars like Teens of Thailand (Asia's 50 Best Bars), Tep Bar and Asia Today, Pijiu craft beer bar; and places like Ba Hao, 103 Bed and Brews and El Chiringuito that also double as accommodation. If you are looking for film supply, simply knock on the door of Patani studio, though it might look closed. [Map]
Nai Mong Hoi Tod [Michelin Bib Gourmand]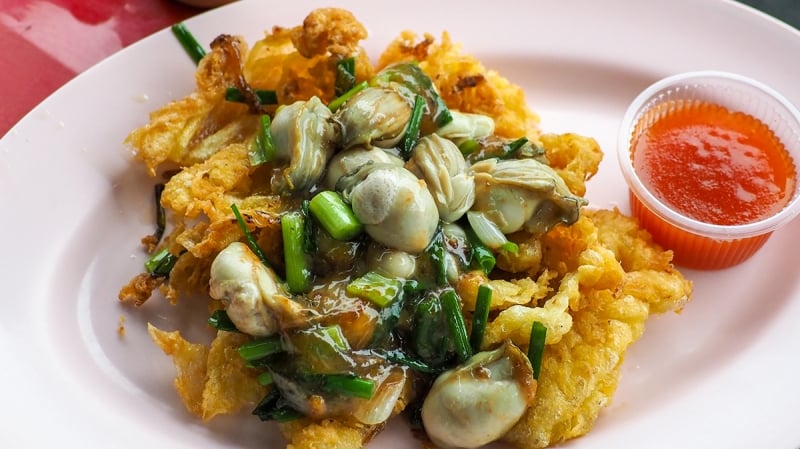 There are only four options on the menu here: oyster omelette (crispy or soft), mussel omelette (crispy) and crab fried rice. And it's this focus on perfecting each dish that earns them recognition by the Michelin Guide. Our pick is the crispy oyster omelette where fresh, creamy oysters meet the crispy crust that is a bit soft and chewy on the inside. Tip: To order extra crispy, say "kor krob krob". [Map]
Aoon Pottery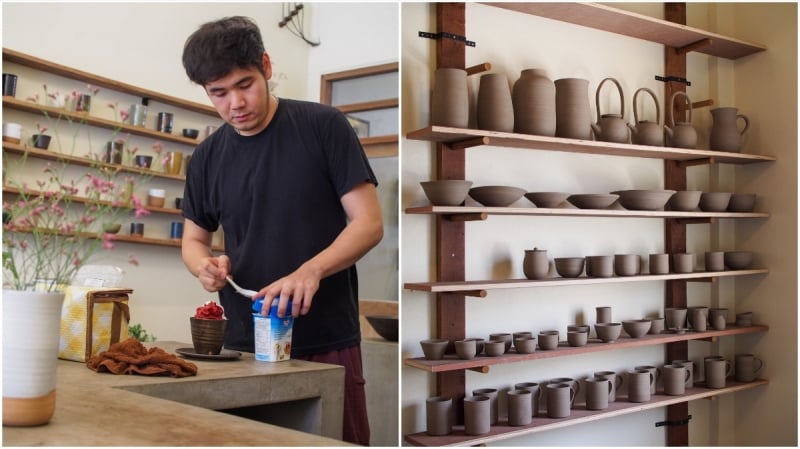 This contemporary pottery studio has been trusted to provide tableware for cafes and restaurants because of its unique approach centered around user experience. Currently only open to visitors by appointment for ceramic sale, but when the downstairs cafe reopens, you can experience using the products first-hand before buying. [Map]
Pieces Cafe + Hybe + Shuushuu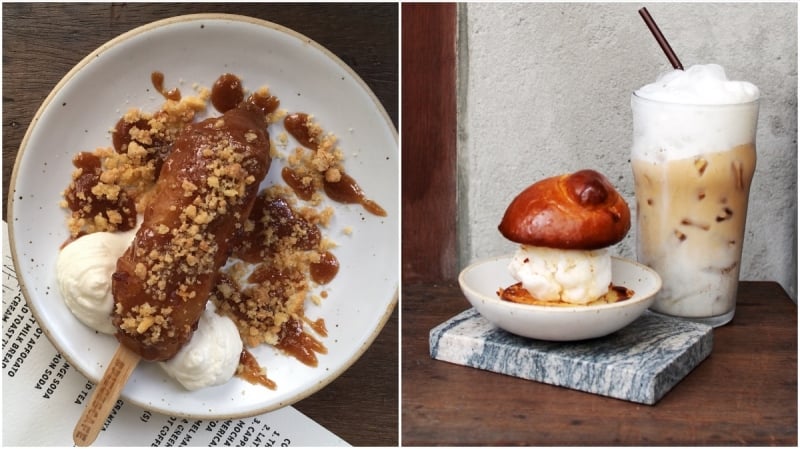 The cheeky breast-shaped milk bread at Pieces has been an internet sensation. And that reflects only a part of how creative the cafe's former-designer owner can get. She's also the force behind Hybe, a modern, tasting menu-only restaurant in the same alley, of which the second floor is an umeshu bar, Shuushuu. [Map]
Ba Hao Tian Mi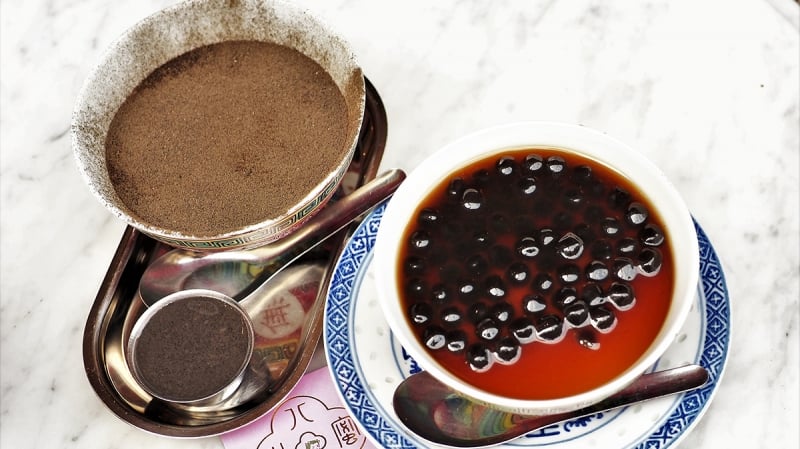 This spinoff of the stylish bar/eatery/accommodation Ba Hao only focuses on the sweet side of things. Try their silky smooth soy pudding (contains dairy) and you'll know why they dedicated one shophouse for this star item. Our favourite topping is sesame. [Map]
Jing Jing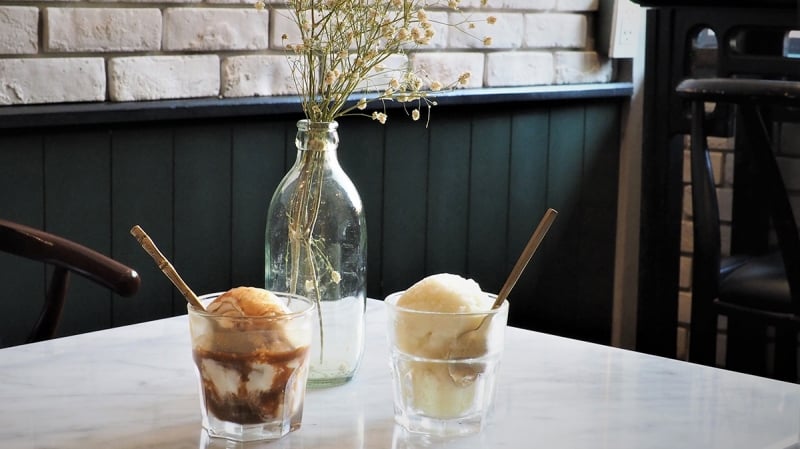 Creativity doesn't run dry at this small yet stylishly decked-out ice-cream shop. If classic flavours are too boring for you, look out for their specials. Even better, their version of special sundae often revolves around an interpretation of a savoury dish, of course with an added scoop of ice cream. [Map]
STATION: Sam Yot [Map]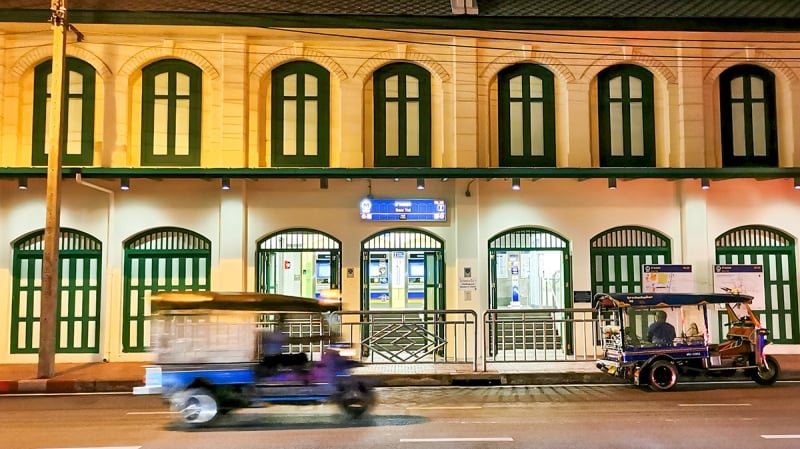 The area around Sam Yot station is a mix of different things: gun shops, Little India (aka Pahurat), cheap electronic devices and accessories, and vintage/second-hand stalls (Worachak). It's also the closest station to the Giant Swing, as well as the iconic eateries like vintage breakfast place On Lok Yun, Thip Samai Pad Thai and Michelin-starred street food Raan Jay Fai.
Giant Swing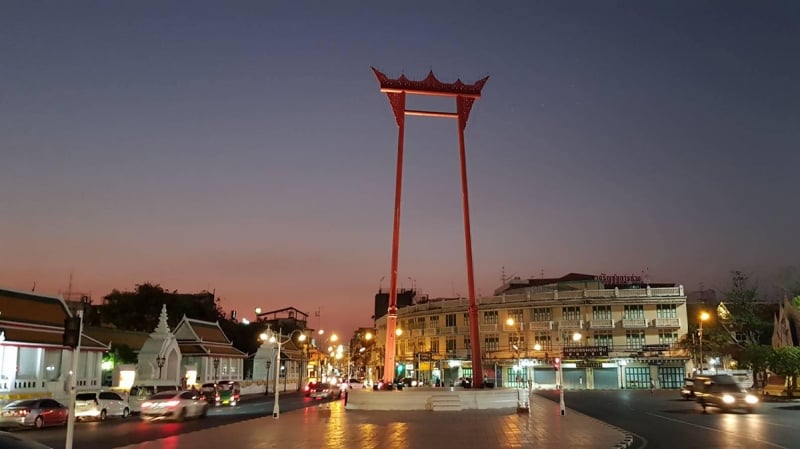 One of the most important landmarks of Bangkok, the Giant Swing (aka Sao Chingcha) stands right in front of Bangkok City Hall. See for yourself how a 21.15 meter-tall swing looks like and take some cool shots! An unmissable pit stop when travelling along the new MRT stations of Bangkok! [Map]
Mont Nom Sod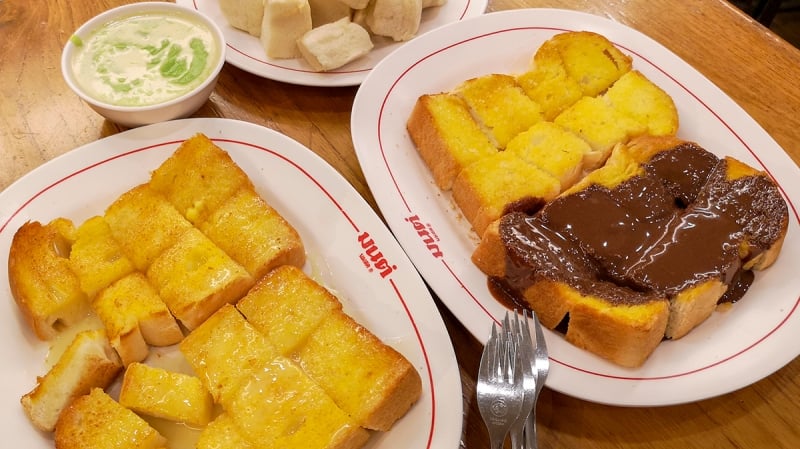 One of the pioneer cafes in Bangkok, Mont Nom Sod has been offering pocket-friendly snacks and drinks for over 50 years. The shop is famous for its steamed bread with custard dip and toasted buttered bread with various toppings. [Map]
Gallery Drip Coffee @ Wang Brew Pa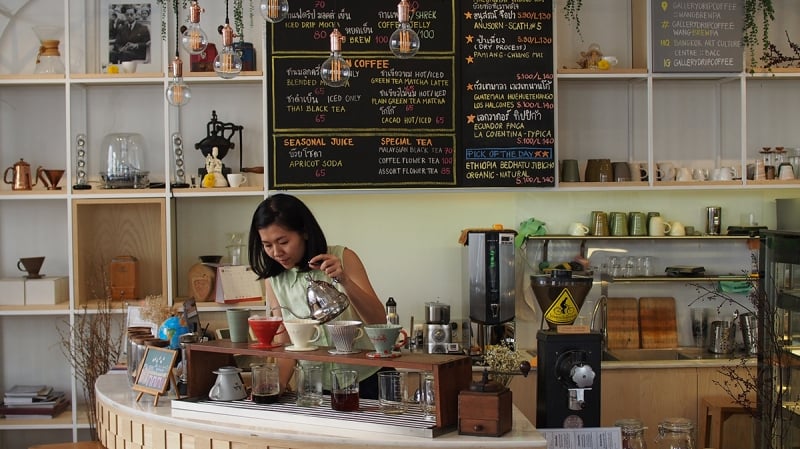 Gallery Drip is the pioneer of drip coffee in Bangkok. Located on the ground floor of a hostel that is also an art gallery/exhibition space, this second branch of the cafe offers such an experience of quality drip coffee with a peaceful vibe of the Old Town. [Map]
Natthaphon Ice Cream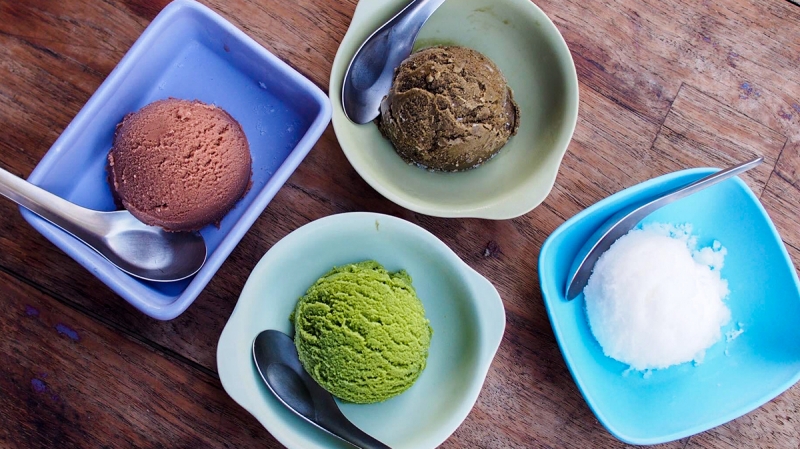 The tiny shop sells some of the best Thai-style ice cream: the kind that is lighter and less creamy. Coconut flavour is the signature and the bestseller, but if you're a matcha lover, don't skip the matcha and hojicha options. [Map]
Tai Soon Bar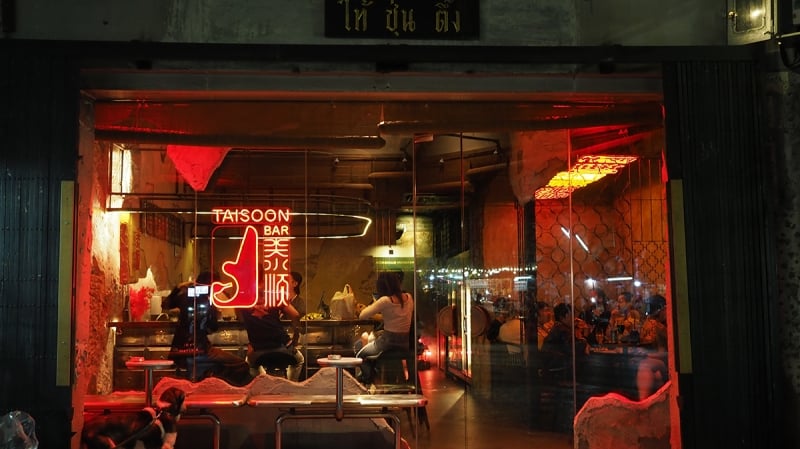 Just opposite of Jay Fai, Tai Soon is one of the most well-designed beer bars in Bangkok. The bar stores a wide range of Thai and international craft beers, with 10+ rotating draft taps and owners that are nice and knowledgeable. [Map]
STATION: Sanam Chai [Map]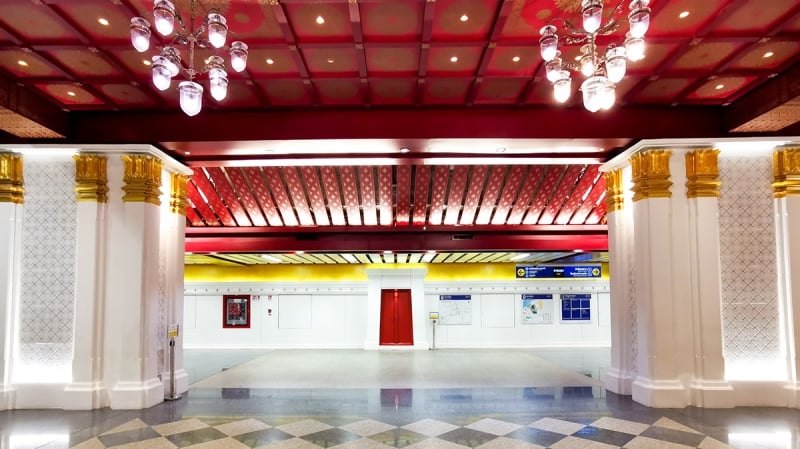 Sanam Chai is the most beautiful new MRT station in Bangkok. Decked out with Thai architecture style, similar to what you can see at the Grand Palace, the station is also a destination in itself. The station gives you access to the famous flower market, the riverside area of Tha Tian, Wat Pho (Temple of the Reclining Buddha) and the Grand Palace.
Flower Market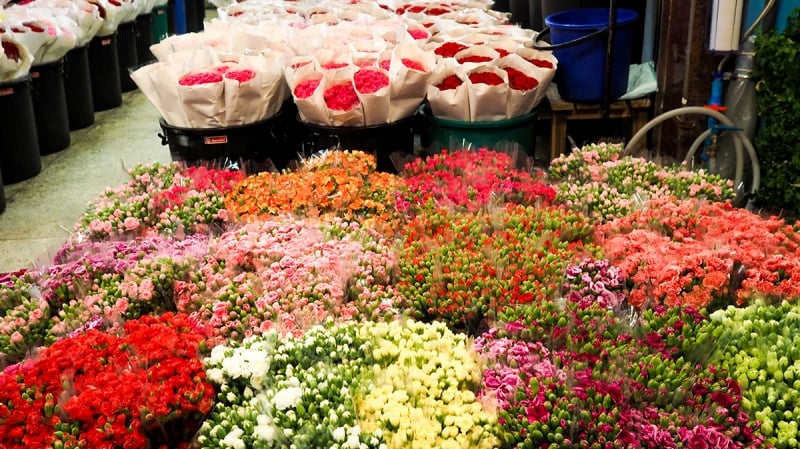 A couple of minutes walk from MRT will take you to Chakkraphet Road. Drop by in the evening to see the abundance of colourful flowers on offer on both sides of the street. It's the hub where florists and shop owners come to buy their flowers and ingredients to prepare for the next day, so market time continues until early in the morning. [Map]
Museum Siam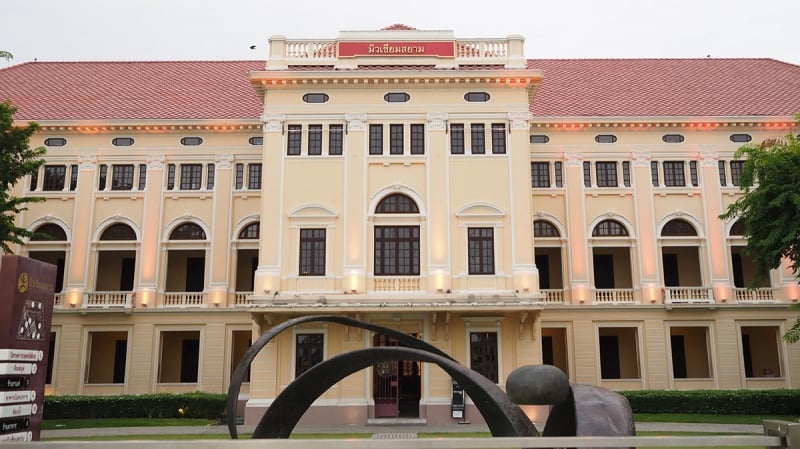 Locals rate Museum Siam as one of the best museums in the country, with fun, interactive ways of telling the story of national identity and history of the people of Thailand. The museum also hosts temporary exhibitions and creative events throughout the year. Definitely a must-see when travelling along the new MRT stations of Bangkok. [Map]
Tha Arun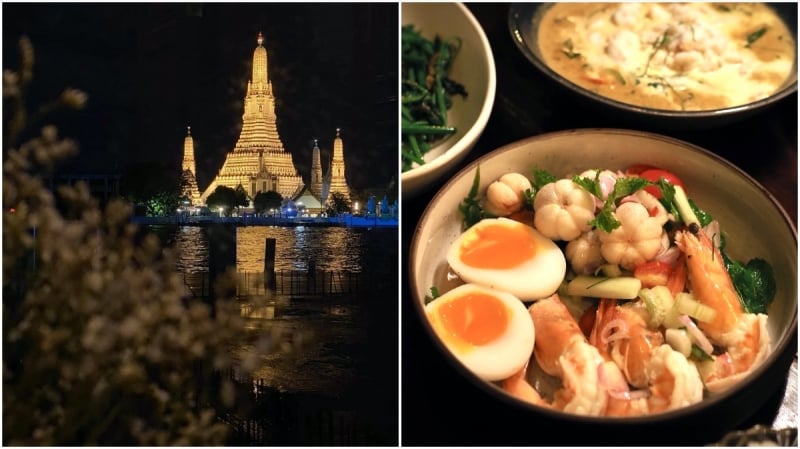 Decked out with a bit of Western atmosphere, this cosy little place by the river gets a little creative with Thai food without compromising on taste. Here, you'll find dishes like spring rolls filled with Thai sausage, mangosteen and shrimp salad as well as other more typical Thai dishes. [Map]
Tonkin Annam [Michelin Plate]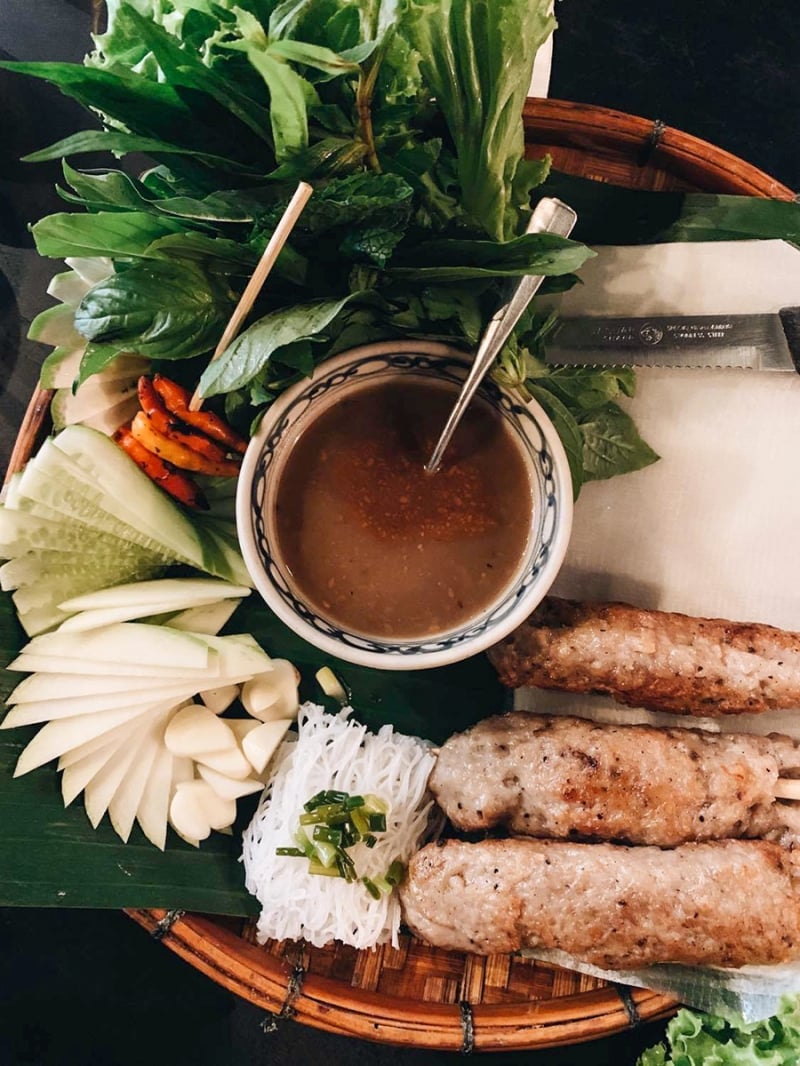 This Vietnamese restaurant takes full advantage of using freshest ingredients to cook and accompany their dishes. Though menu items wouldn't sound atypical, the fact that they make a lot of things from scratch and know how to pick the best ingredients really makes a difference. [Map]
Farm to Table Hideout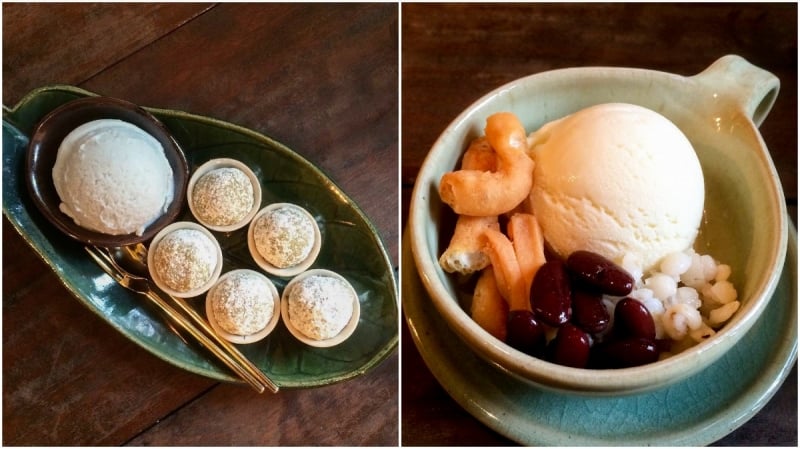 The ice cream here is made of organic produce from the farm of the shop owners. They also pair it with delicious Thai desserts. The shop also offers some simple savoury dishes like salad and chicken rice. [Map]
Floral Cafe at Napasorn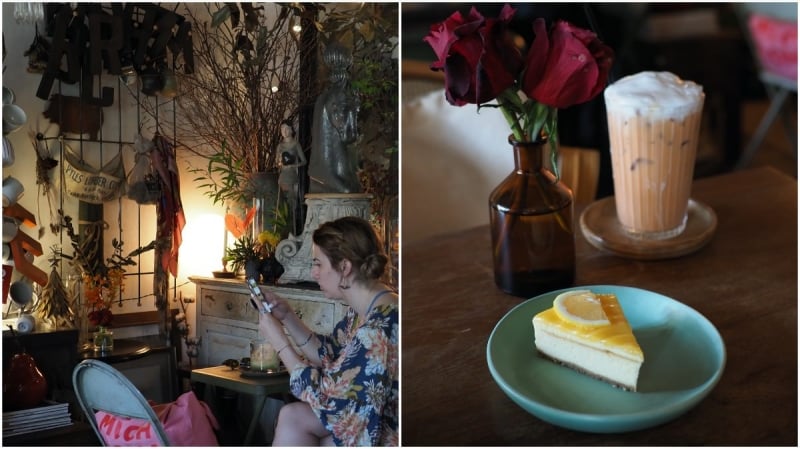 The upstairs of Napasorn florist shop is as beautiful, if not more, as the shop itself. With a cup of coffee or tea and some yummy cakes, the cafe is a great stop when it gets too sunny in the afternoon. [Map]
Also read: 13 Top Spots for Breakfast in Bangkok Including Local Haunts and Chic Cafes
Mayrai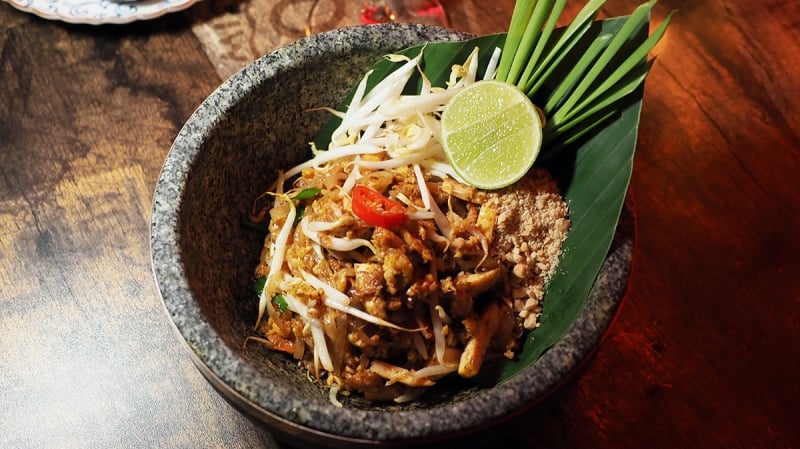 Run by celebrity chef Thitid "Ton" Tassanakajohn, Mayrai offers just what you need to finish off a day in Bangkok: a good plate of Pad Thai or a hot bowl of Khao Soi and some great wines. Upstairs is Nusara, a chef's table concept that highlights traditional Thai food with a modern presentation. [Map]
As commuting to the Old Town is much easier, it's time to explore more of the area with the new MRT stations in Bangkok and experience all that it has to offer!
---
Brought to you in partnership with AroiMakMak.com and the Tourism Authority of Thailand (Singapore).
AroiMakMak.com is your one-stop platform for all things Thailand. We bring you the latest trends, best eats and most up-to-date travel tips from the Land of Smiles.