Nakhon Nayok's provincial capital (also called Nakhon Nayok) has a few interesting attractions, but the province's main beauty can be found outside of the city and in the countryside areas. It is especially renowned for waterfalls and outdoor activities, and there are many lush orchards that provide fresh tropical fruits. The province is located in Central Thailand, within a couple of hours' drive from Bangkok, but it straddles the Isan region, giving it a real mixed flavour when it comes to culture, traditions, and cuisine.
Here are some great things to do in nature on a trip to the province:
1. Discover the splendours of Khao Yai National Park
Thailand's first designated national park, Khao Yai is a popular tourist destination for people seeking outdoor adventures. Many visitors, however, access the famous park from the neighbouring province of Nakhon Ratchasima, as the main park entrance can be found there, close to Pak Chong. Those who explore the national park from Nakhon Nayok can dodge the crowds and have a much more peaceful immersion in nature. Enjoy long hikes in beautiful surroundings, soak up glorious views, and spot an array of flora and fauna.
2. Hike the tall Sarika Waterfall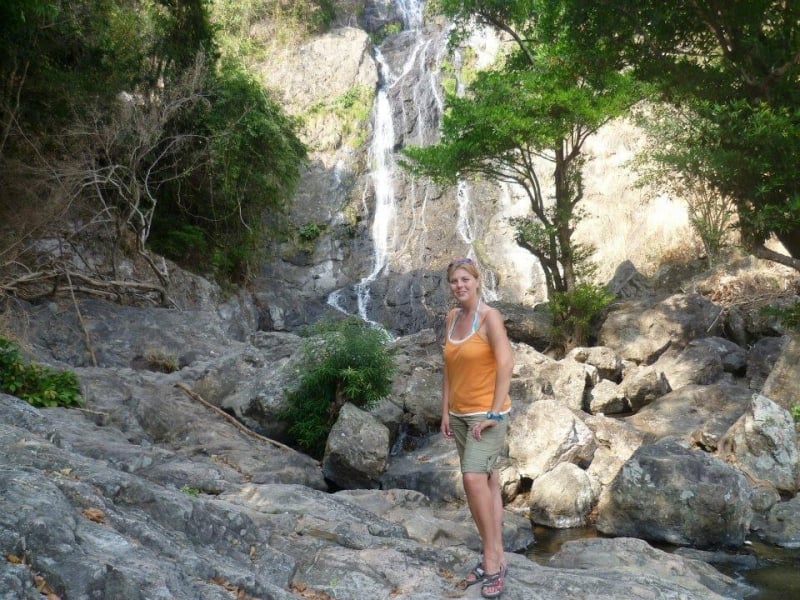 A scenic waterfall in Nakhon Nayok, Nam Tok Sarika is best viewed in the rainy season when water gushes across the grey rock face. Unfortunately, when I visited it was well into the dry season and there wasn't so much water. Nonetheless, it was still pretty and I enjoyed walking around the area. There are nine levels that you can hike and in the wet season, you can take a dip in refreshing pools. Don't be alarmed if you feel a tingly nip—small fish live in the waters and although they may mistake you for food, they are harmless. You can also visit a nearby temple and meditation cave too.    
3. Relax at the popular Nang Rong Waterfall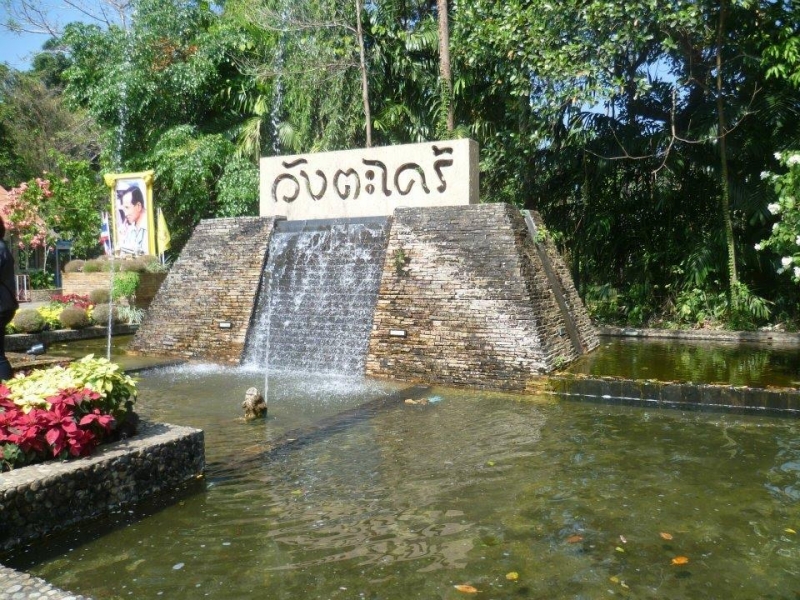 While the small waterfalls of Nang Rong are hardly likely to dazzle most visitors, the scenic setting is a lovely place for a relaxing few hours. Pack a picnic and enjoy an al fresco Thai lunch. You can swim in small pools of clear, cool water, perfect for combating Thailand's infamous heat and take pleasant walks through the verdant forest. Although fairly busy on weekends and holidays (particularly during the wet season), you'll have the falls almost entirely to yourself if you visit on a weekday.  
4. Chill out at the lovely Lan Rak Waterfall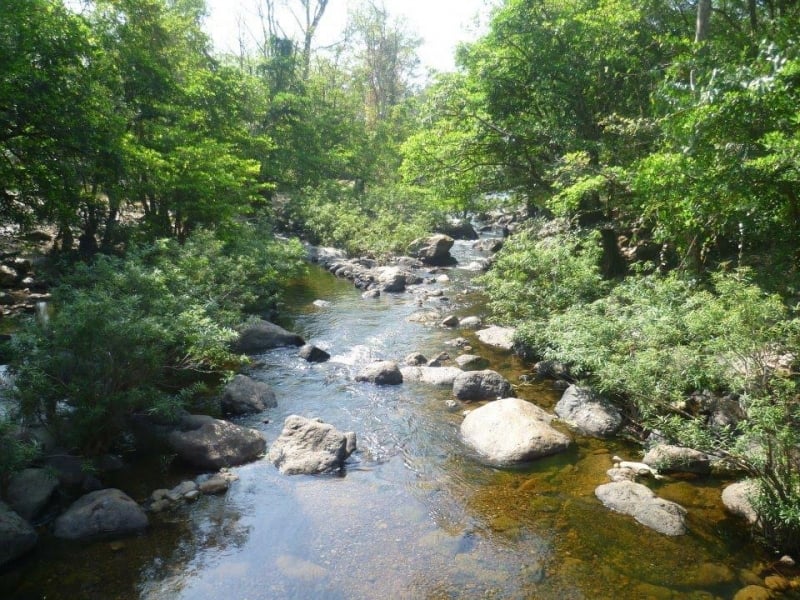 Despite its name, Lan Rak Waterfall is more of a rocky area with water; the drops are probably too short to be classed as "falls", but it's a pretty place nevertheless. Sitting in the shadow of a small hill, the watery landscape starts from a small stream that diverges over the rocks. You can paddle and it's a popular place for holiday-making Thais to take kids to splash about and have fun. Plenty of wildlife lives in the surrounding foliage and you'll likely spot an array of birds, butterflies, small reptiles, and insects.
5. Visit the large Khun Dan Prakan Chon Dam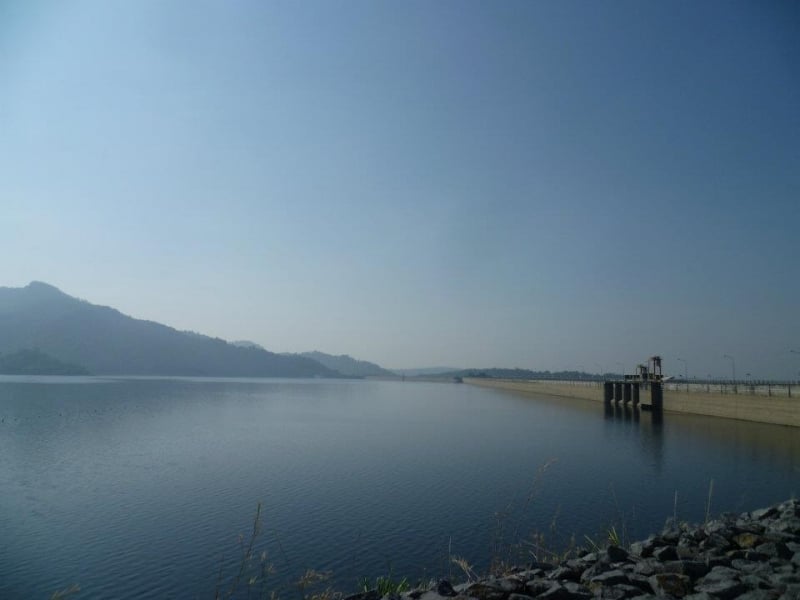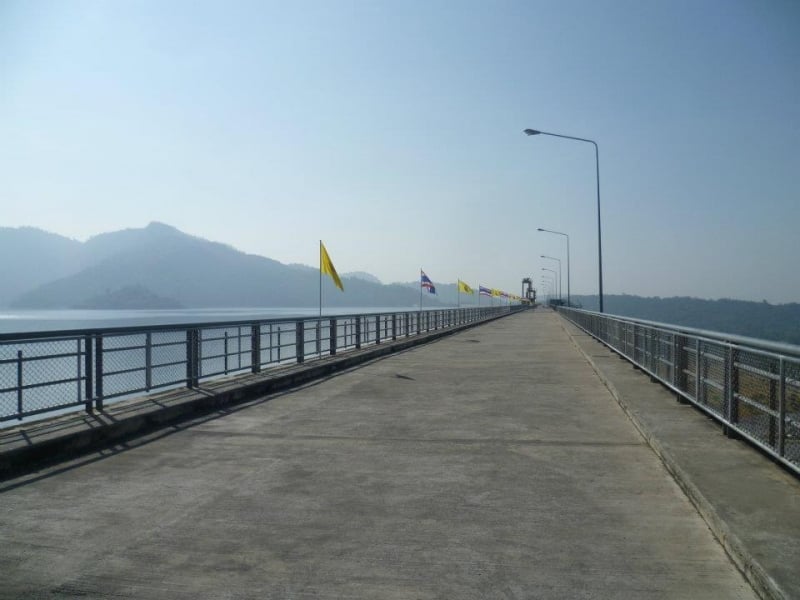 Construction of the large Khun Dan Prakan Chon Dam, one of Nakhon Nayok's main tourist attractions, was one of the late king's many rural projects. Locals have benefited greatly since it was built, as flash floods have been reduced and water can be stored for times when there would otherwise have been a drought. It is Thailand's largest dam and is also one of the biggest concrete dams in the world. You can walk across the dam to admire the picture-perfect views. The waters offer a range of exciting eco-tourism activities, including kayaking, rafting, and windsurfing.   
6. Explore the countryside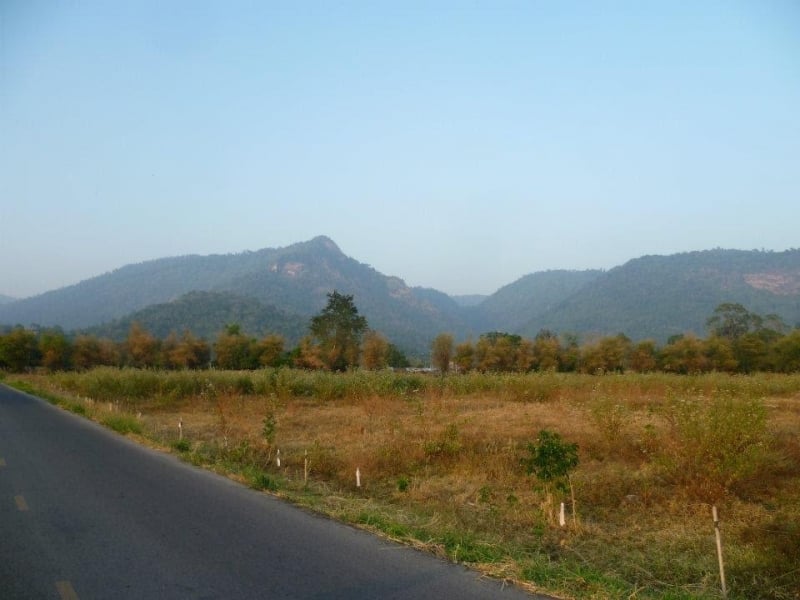 Whether you're hiking, driving, cycling, or riding a scooter, the rural areas of Nakhon Nayok are sure to delight. Well-paved roads lead through agricultural land and scrub, and you'll see a variety of crops growing right by the roadside. Wooded areas and forests break up the flat stretches, and greenery-clad mountains rise up in the not-too-far distance. It's easy to spot an assortment of local flora and fauna right from the roads too if you keep your eyes peeled.   
7. Stay in a cute nature-surrounded resort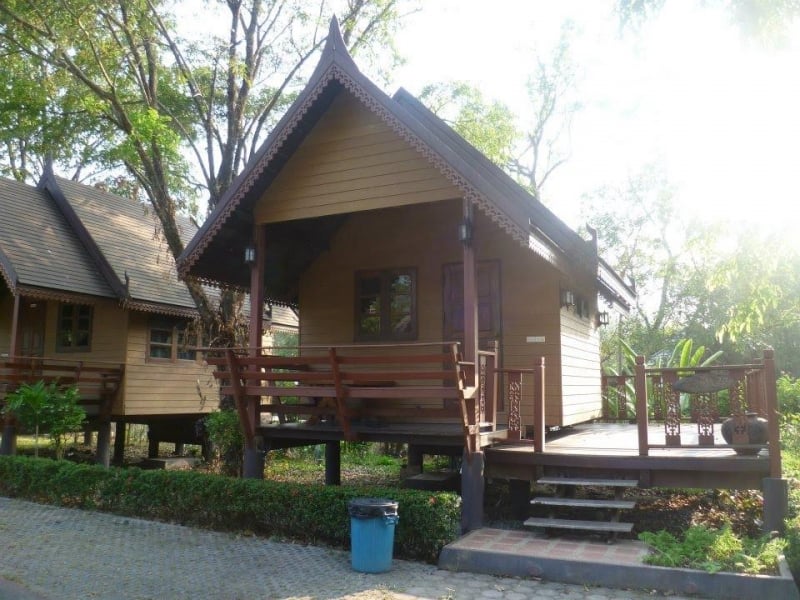 The countryside areas of Nakhon Nayok have few hotels. You will, however, find plentiful "resorts" and guesthouses. Don't be put off by the word resort—such accommodations in Thailand are normally still very affordable and are little like you are probably imagining. Most of Nakhon Nayok's resorts have cute and comfortable private chalets, and some have on-site restaurants and swimming pools. The grounds are usually filled with trees and flowers. They are great places to stay for a true flavour of a Thai countryside getaway.  

If you're looking to inject some culture into your trip too, there are plentiful temples around the province to visit. You'll also find a handful of museums, markets, and the colourful Ganesha Park.