For many of us here in this part of the world, a trip to Europe is often considered the ultimate travel fantasy. But as much as the novel idea of travelling to Europe fuels our wanderlust, we have to acknowledge the downsides of such a trip: insanely long flight and transit hours and cost are just some of the things we have to consider.
But don't fret, this world is a beautiful place and Thailand may just offer you that European adventure you so desperately seek!
Here's a list of eight places in Thailand that look stunningly like Europe!
1. Santorini Park, Cha-Am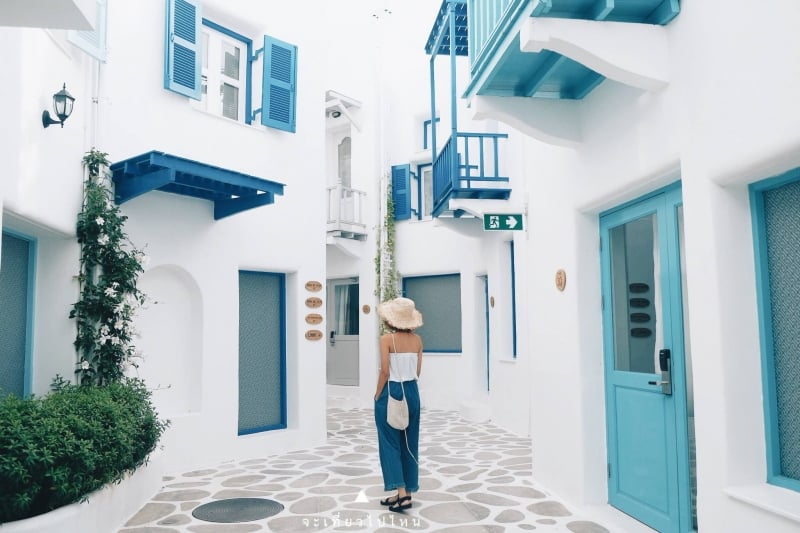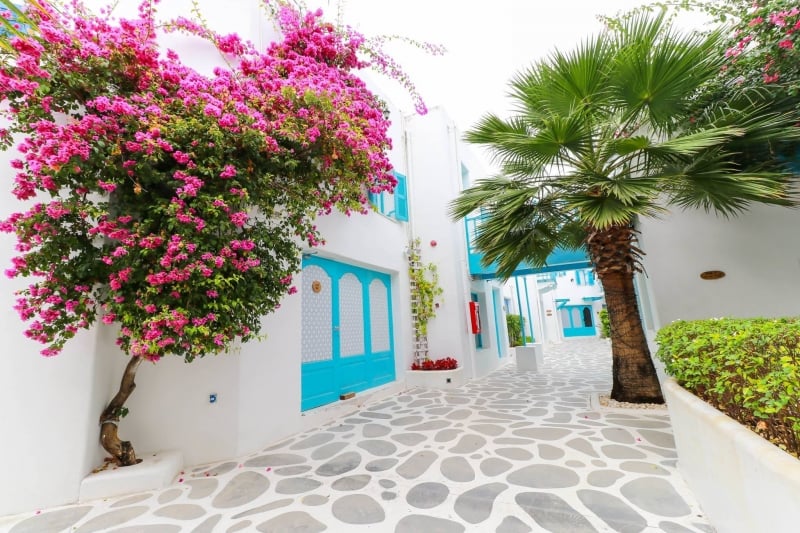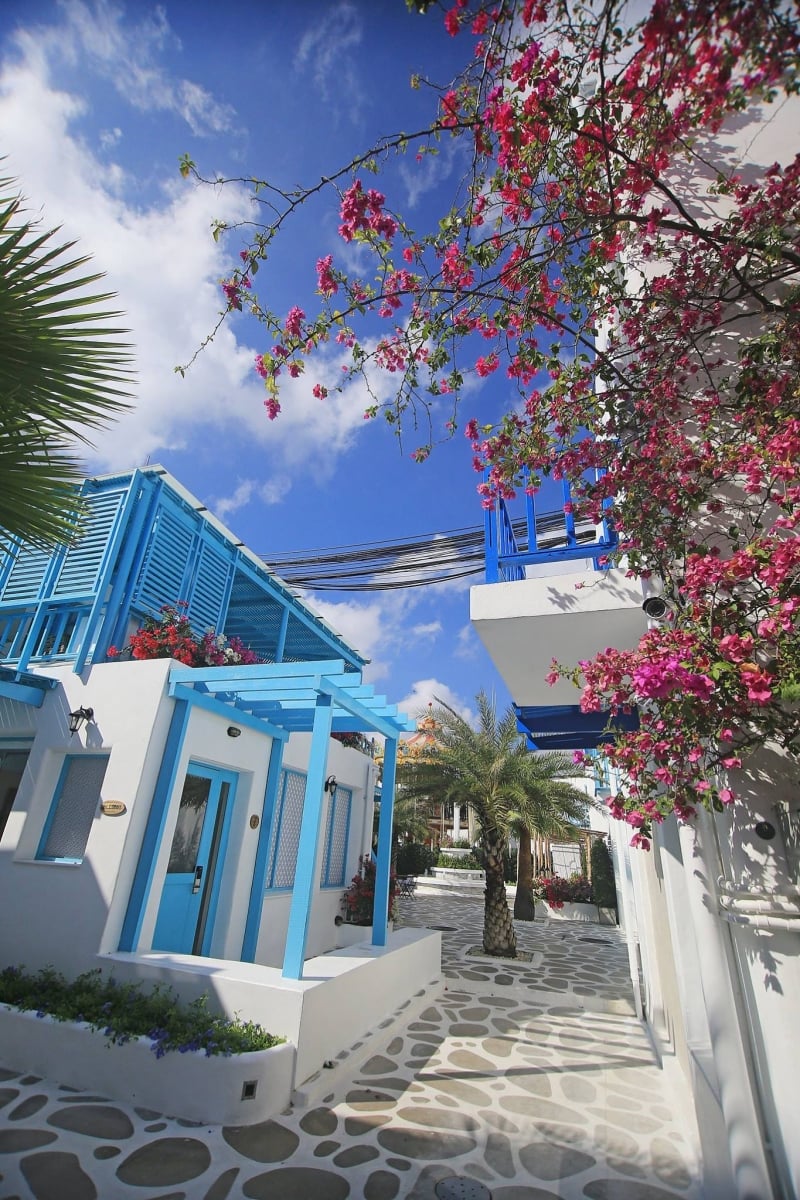 Santorini Park is arguably one of the most famous locations on this list. Made to emulate Santorini Island, the area features the iconic white-washed buildings of the Greek Island in addition to its domed towers, colourful windows and stone pavements.
The authentic architectural motifs of the area make it one of the most photogenic locations in the country, perfect for a photo or two to trick your friend that you've been sunbathing on an exotic Greek island.
Apart from being an Instagram-worthy place, Santorini Park is also an amazing place for entertainment. Separated into five different zones, visitors can enjoy the thrill of amusement park rides, take a leisurely stroll and shop around alleys adorned with authentic Greek architecture, enjoy amazing food and even attend live concerts or events.  
2. Chocolate Ville, Bangkok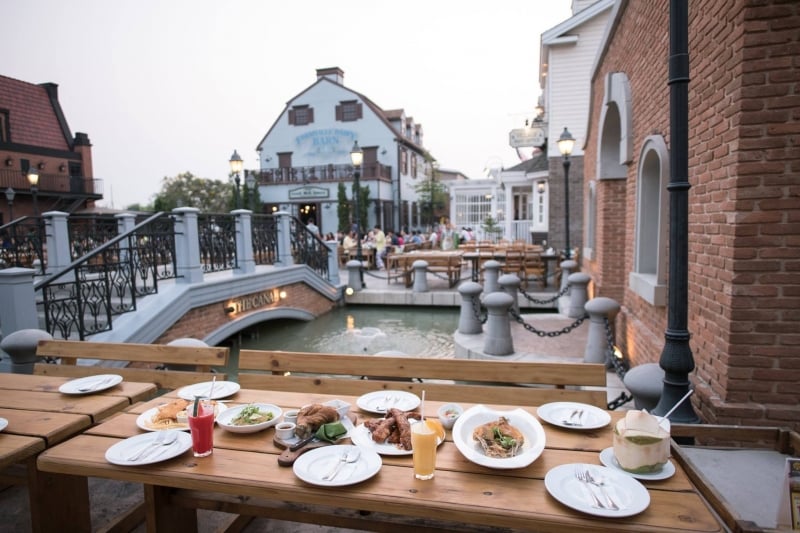 Sometimes, you just gotta EAT your way to Europe, but hey, being in Chocolate Ville, Bangkok certainly makes it a whole lot easier. While the food (a mix of European and Thai/Chinese cuisine) is a highlight of its own, what makes this restaurant park special is its ambience.
Resembling a quaint European village, you can find bits and pieces of Europe stowed away in every corner, such as homey cottages, windmills, garden patios, vintage automobiles and much more.  That's not to mention the blissful park the restaurant is based in or the waterways that surround the outdoor dining area, making it the perfect place for dining under the sky.
Truthfully, Chocolate Ville is as much a place for sightseeing as it is a place to enjoy amazing food.
3. Khao Yai Village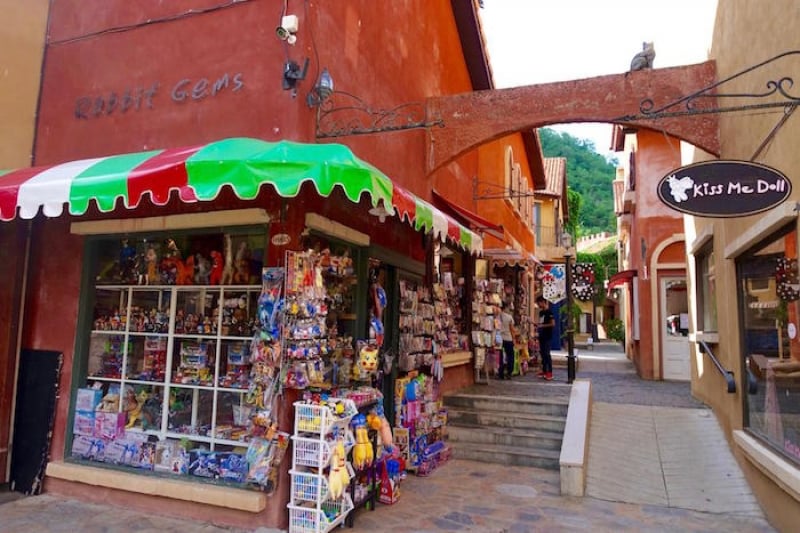 The quaint village of Khao Yai lies about two hours away from Bangkok and offers travellers an unmistakable taste of Tuscany, Italy. Situated in what is effectively Thailand's wine country, the village sits amongst vineyards and dairy farms and is decked in Italian-themed architecture. It offers many amazing places to visit as well.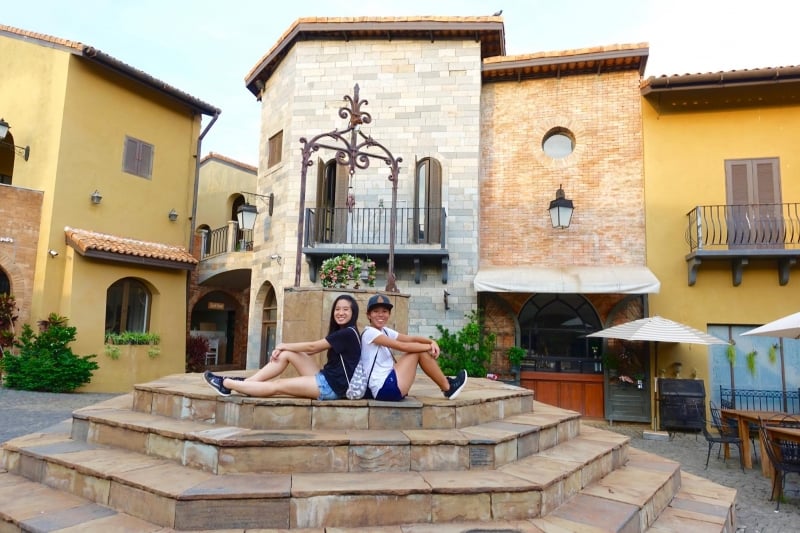 The Palio Khao Yai is an Italian-themed open-air plaza adorned with replicas of Italian architecture (including one of the famous Bocca della Verita carving from Rome).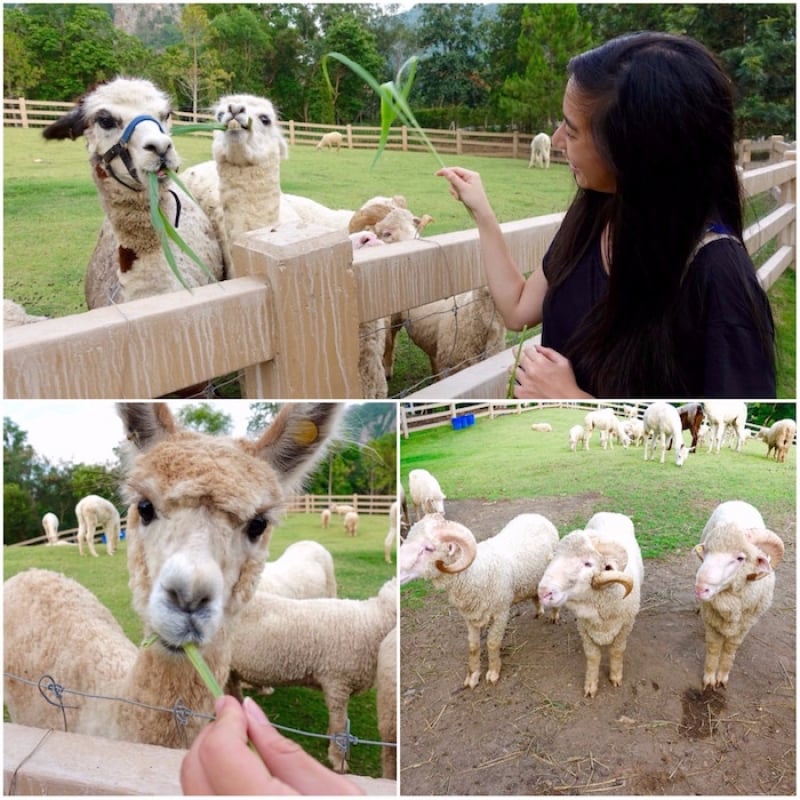 In addition, the Hobbit House is a must-visit for any Lord of the Rings fan who dreams of experiencing life in the Shire while the Primo Piazza is home to a barn full of cute sheep and alpacas over green pastures, perfect for those picturesque Instagram shots!  
4. The Rome Restaurant, Bangkok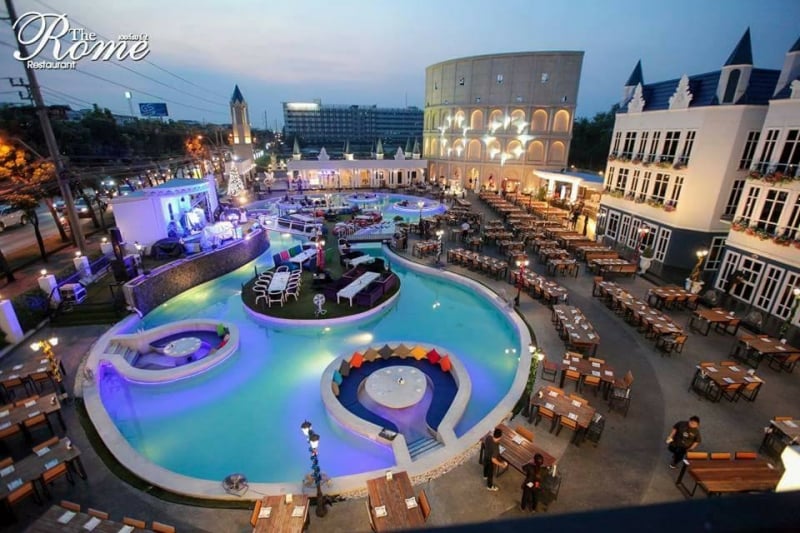 Picture this, it's eight in the evening, the skies are dark and you're seated comfortably at the table with your loved ones as you dine under the stars, surrounded by imposing Roman statues and the backdrop of the Colosseum. You don't have to be in Rome to have this experience, you just have to head over to Bangkok's The Rome Restaurant.
A massive al-fresco dining experience in the heart of the city, The Rome Restaurant serves up a selection of scrumptious Italian cuisine at affordable prices. The décor and ambience of the restaurant take after ancient Roman aesthetics, with marble statues, posh seating and structures made to mimic famous Italian landmarks.
Add to that the opportunity to dine under the stars and you have yourself a truly romantic dining experience!
5. Sheep Village, Bangkok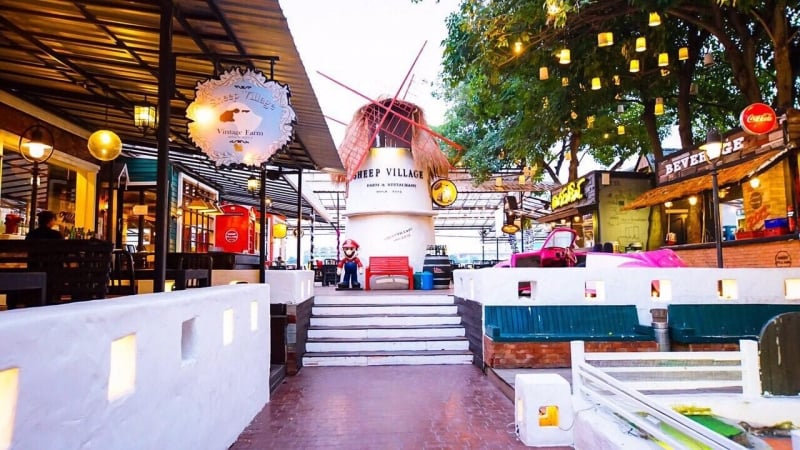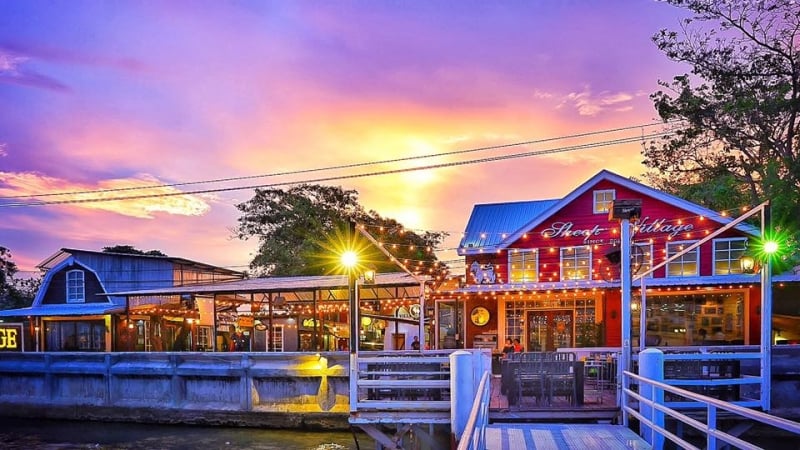 Despite its name, Sheep Village in Bangkok is not actually a residential area populated by furry four-legged animals (duh). It's actually a theme park and restaurant built in 2012. The al-fresco dining area overlooks the Chao Phraya River and is a great alternative to the hustle and bustle of city life in Bangkok.
Sheep Village features architecture such as Dutch windmills and wooden barns, all designed to make the area resemble a European seaside village, with a breathtaking view of the Chao Phraya River. And okay, yes, there are animals here.
The mini-farm area features a few woolly sheep and waddling ducks that add to the experience. However, unlike most other animal-themed restaurants, patrons are not allowed to touch the animals but photography is of course, most welcome.
6. Pai
One of my favourite things as a traveller is stumbling upon a travel gem that not many people know about. Pai is exactly that. With stunning scenery to rival that of Iceland's greenery, the village of Pai perfectly captures the laid-back ambience of a European beach holiday… without an actual beach.  
Nestled in a hilly valley north of Chiang Mai, the village of Pai is surrounded by lush jungles, breathtaking natural scenery and an atmospheric town which comes alive in the night with vibrant live music and parties.
Here, visitors can explore the beautiful Pai Canyon, relax and unwind with good food and drink, rent a motorbike and ride around the town, tour the numerous temples and afternoon market and even pamper one's self in Sai Ngam hot springs!
7. Villa De Bear, Bangkok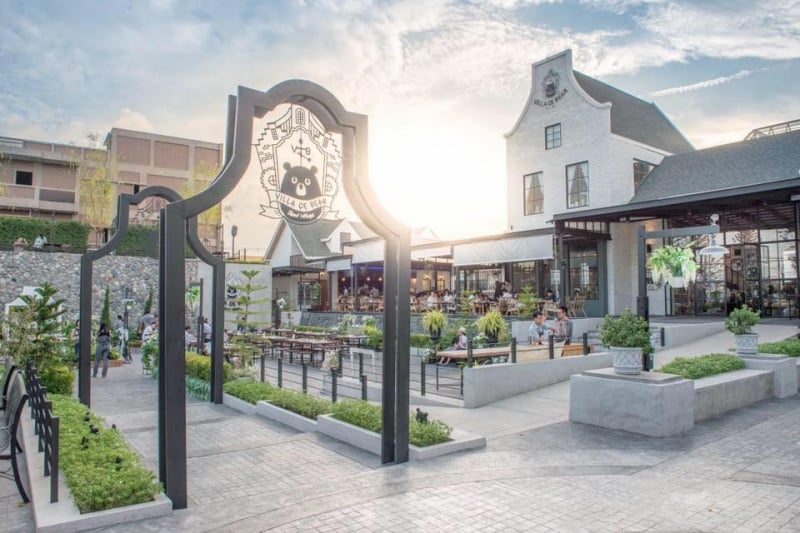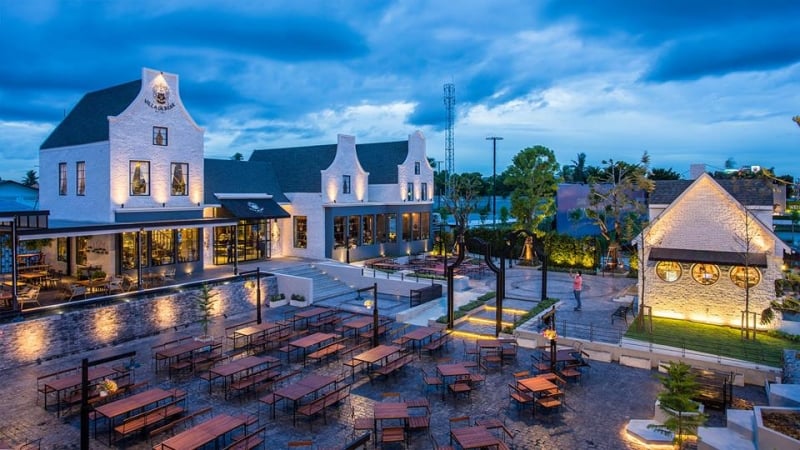 Some things in life can be both simple and yet at the same time fulfilling. Take for example, Villa de Bear, a café/restaurant in Bangkok that looks like an old European teddy bear factory (no haunted dolls included, I'm sure).
While the exterior of Villa de Bear resembles an old factory, the interior décor blurs the line between reality and fantasy. The ceiling is adorned with kaleidoscopic thread spools and wooden wheel trains. So, when you look up, you feel like you're on the inside of a mechanical watch, making it a truly picturesque place to wine and dine.
Serving an impressive array of European-inspired dishes (in addition to a select few Thai flavours), Villa de Bear is one of the most popular European-style restaurants in the city.
8. B-Story Café, Bangkok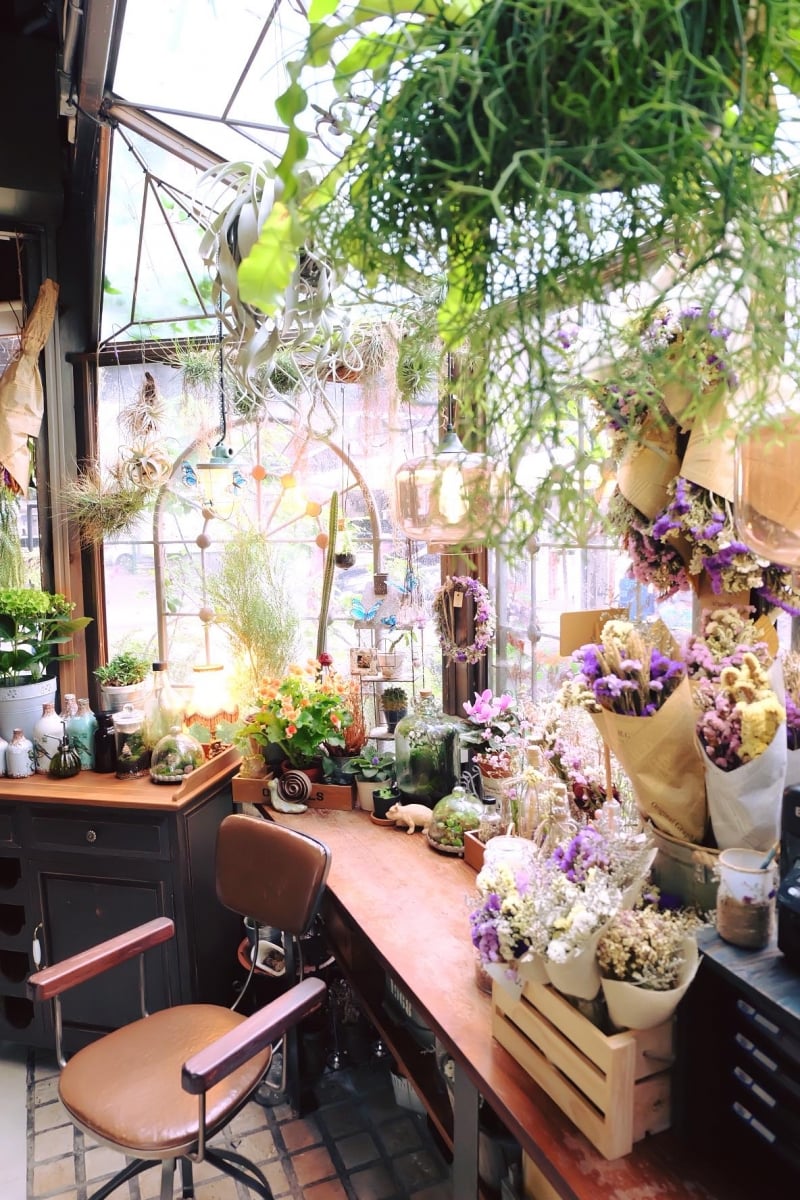 Nestled within a typical Thai neighbourhood, B-Story Café in Bangkok stands out in stark contrast to its surroundings. You can spot the café from a mile away based on its outside appearance alone.
With colourful stained glass and a guardian angel statue at its entrance, this two-storey café's design and décor are heavily influenced by French-gothic motifs. With freshly-ground aromatic coffee and hot meals served throughout the day, dining at B-Story Café is akin to having a meal in a gothic Parisian country house. The homey ambience is further enhanced by the café's garden, which is a throwback to the French aristocracy of the olden days.
This is definitely one of the must-visit Euro-themed cafes in Bangkok to check out with your loved ones.
A little piece of Europe in Thailand
And there you have it! Eight amazing places in Thailand that look like…wait…WAIT! I'm forgetting something! There's one more!
Truelove @ Neverland, Bangkok
Truelove @ Neverland is an amazing dog café in Bangkok that is famous for its 17 free-roaming huskies that patrons are free to interact with (whilst following strict rules on hygiene, of course!). Admission prices include a complimentary drink and slice of cake, so you can enjoy both good food and good company.
The highlight is what I like to call 'the fluffy stampede'. At certain times of the day, there will be a public feeding session. You will want to get a good view as all the dogs (huskies and others) run towards their feeding bowls like a stampede of fluffy cuteness. In that one moment, it almost feels like you're watching a pack of European sled dogs (or wolves, if you like) running by. #melts
Ahem, anyway…
There you have it! NINE incredible places in Thailand that just give off that romantic European vibe! Ah, such a blessing to know that even if one cannot go to Europe, one can still find a piece of Europe in Thailand.