It seems like most peeps have been to Bangkok these days. Rest assured that all this hype about Bangkok is not misplaced. There are many things that the capital of Thailand is famous for, namely culture, food and of course, shopping (maybe you have even seen pictures of massive "Bangkok loots" on instagram).
If you're planning to hop on the Bangkok bandwagon, this list will shed light on some of the very exciting things you can do in this city. If you've already been to Bangkok, spice up your next trip by checking off some (or all) of the items on this list. In fact, here's a wacky idea: don't come home until you've completed everything on this Bangkok Bucket List.
Be adventurous and keep an open mind; you might leave the city a completely different person.
Also Read: 8 Reactions When Visiting Bangkok for the First Time
Sit through a whole ping pong show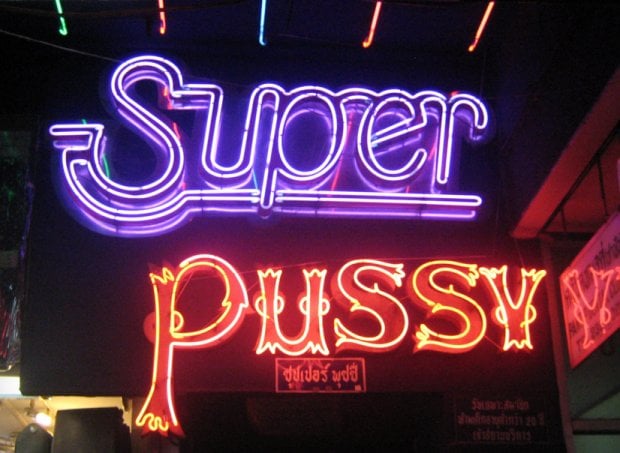 Image Credit: Wikimedia Commons
What better way to start off this list than with a whole lot of inappropriate?
The ping pong show has nothing much to do with table tennis. The typical ping pong show features women (not necessarily young women) blowing, holding and ejecting objects from their vaginal cavity. Crude, yes, but fascinating! Prepare to end the day awed and traumatised at the same time.
Hot tip: Head to Patpong Market in Silom (a red light district) if you want to watch a goldfish shooting out of a vagina straight into a bowl. You know you want to.
Snack on crickets, grasshoppers or/and worms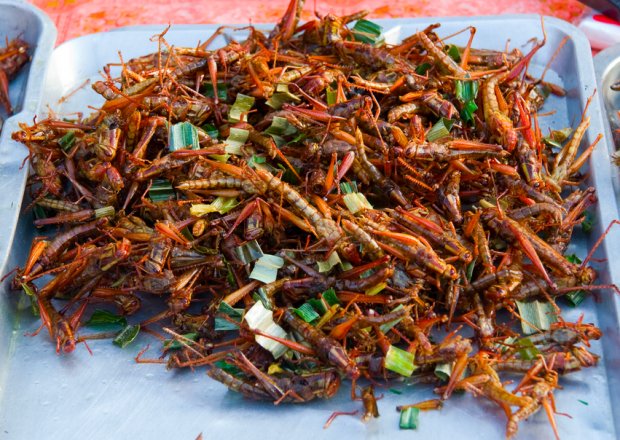 Image Credit: Wikipedia
Snacking on insects is totally the trend right now. Grab a plate of fried crickets, grasshoppers or worms and tuck in. Try dipping it in some golden mountain sauce and powdered pepper. It's a whole new world of Cheetos!
Buy a phallic souvenir and bring it through airport security
This is a fun one: buy a phallic souvenir for yourself or your friends back home. You will definitely spot them along the streets of Bangkok. The bigger, the better. Take it up another level by going through airport security with wooden penises in your carry-on bag. Maintain a slumber face as it goes through the airport scan.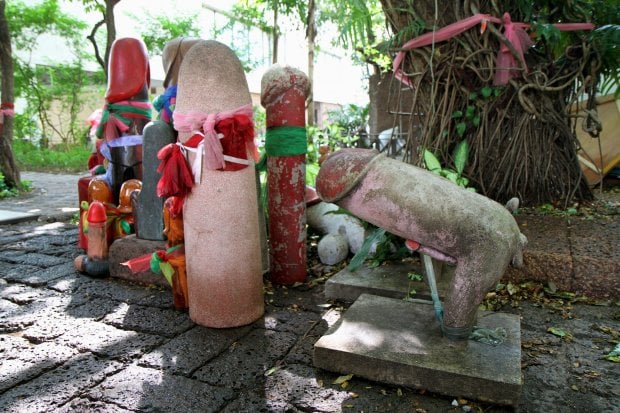 Image Credit: Jason Eppink
If you're into penises, do visit the Shrine of Goddess Tubtim, a female fertility spirit. There are hundreds of penises, some carved from wood, some carved from stone, some miniature, some ten-foot tall, and some even decorated with ribbons. If you plan to conceive, leave offerings there. It's known to have a good success rate.
Catch a Ladyboy show from the front-row seats

Image Credit: Yoshihiro Miwa
These highly artistic and beautiful transvestites are believed by some Thais to bring good luck. Be sure to catch an extravagant cabaret-like show and get captivated by the many talented Kathoeys (ladyboy). There are all kinds of shows, really, varying from Hollywood-inspired to those that incorporate mythical legends of princesses and dragons.
For a snippet of what to expect for your first ladyboy show, watch this video.
Visit a floating market


Image Credit: Fran
The market floats. Literally. This is one item that will be easy to cross off the list because hey, you can't go to Bangkok and not visit one of these! Markets like Tha Kha and Damnoen Saduak are lined with boats piled with fresh tropical fruits, ready-to-drink coconut juice and delicious local food. Get on with it.
Also Read: 5 Must-Visit Markets in Bangkok
Let live shrimps dance in your mouth… then crush it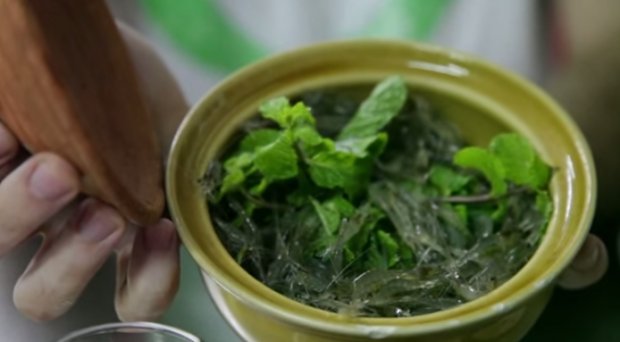 The delicacy called "Goong Ten" which is literally translated into "dancing shrimp", is only available in street food corners in Bangkok. The live shrimp are mixed with spices and herbs to make a dancing shrimp salad. Don't worry, these guys settle down quickly enough in your mouth after you give that deadly crunch.
Spend a whole night partying at the best spots in town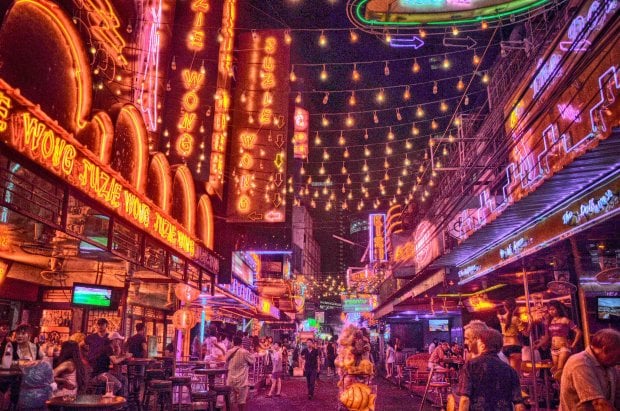 Image Credit: Eustaquio Santimano
The mega-clubs and underground haunts of Bangkok thrums with music and life seven nights a week. The must-visit list is way too long but I've narrowed it down to the four that is guaranteed to give you an unforgettable night: Level Club & Lounge, Demo, Slim & Flix and Ku De Ta. Pick one, or go club-hopping, and don't head back to your hotel room until the sun is bright and shining.
Hunt down and step into the Papaya Vintage Shop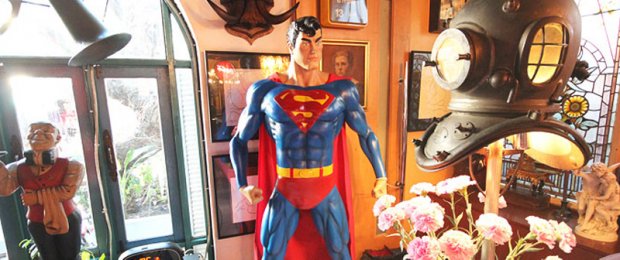 Image Credit: Bangkok.com
The Papaya Vintage Shop is a place that many have heard of but few have actually visited. Blast into the past by just wandering through this incredible shop filled with thousands of vintage items including massive pinball machines and old school life-size Wolverine, Green Lantern, and Batman.
Embark on a full-day shopping marathon with no breaks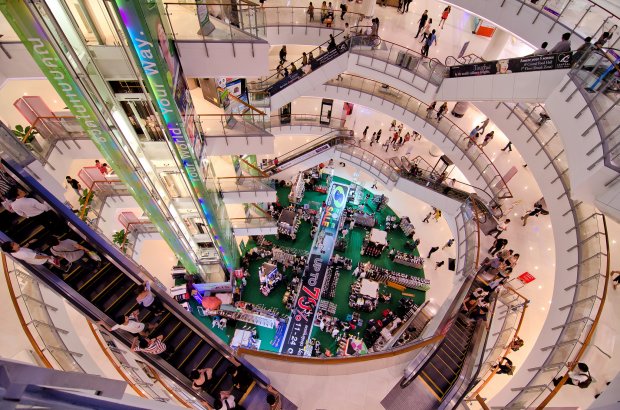 Image Credit: Paolo Martini
Shopping in Bangkok is ridiculously fun, and we challenge you to a full-day shopping marathon – no massage or sightseeing breaks in between. There'll be no problem finding places to shop – malls like MBK, Siam Paragon, Platinum Shopping Mall and The Emporium, or markets like Chatuchak, Pratunam and Talad Rot Fai. If you can't choose between huge air-conditioned malls and the many markets, drop by Asiatique the Riverfront where a night market and a mall are combined. There is an unbelievable array of goods, from vinyl to armour. Be spoilt for choice.
Also Read: 8 Must-Buy Treats From Bangkok's Big-C Supercenter
Learn Muay Thai and kick asses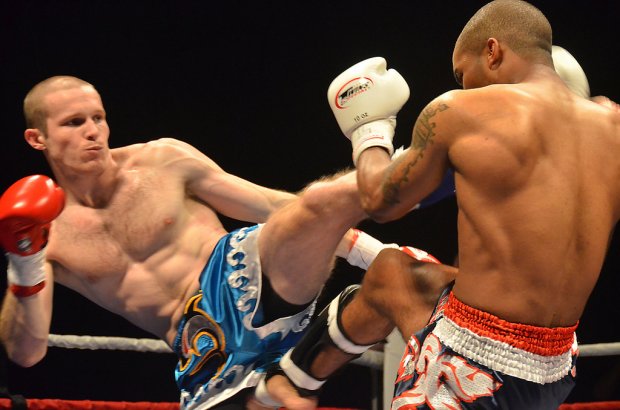 Image Credit: Eric Langley
When in Thailand, fight like a Muay Thai champion. Enrol for lessons at the Muay Thai Institute in Rangsit where you can learn from the best. Graduates will even get a certificate – how's that for a souvenir?
Have dinner on the Chao Phraya River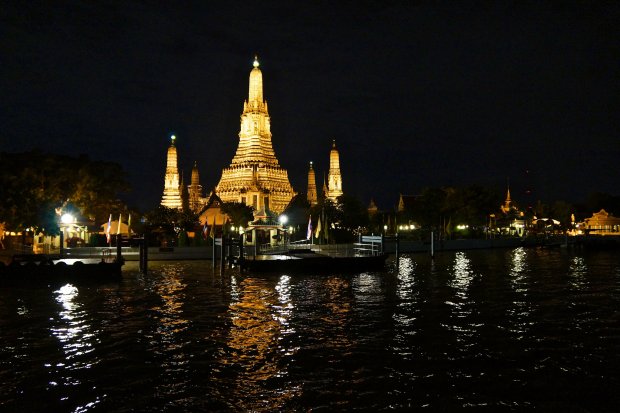 Image Credit: Uwe Schwarzbach
Life along the Chao Phraya river bank settles down beautifully after sunset. The view of the skyline from the river is phenomenal and whether you're having dinner on a teak wood boat or luxurious yacht, it will be the experience of a lifetime.
Creep yourself out at Bangkok Forensic Museum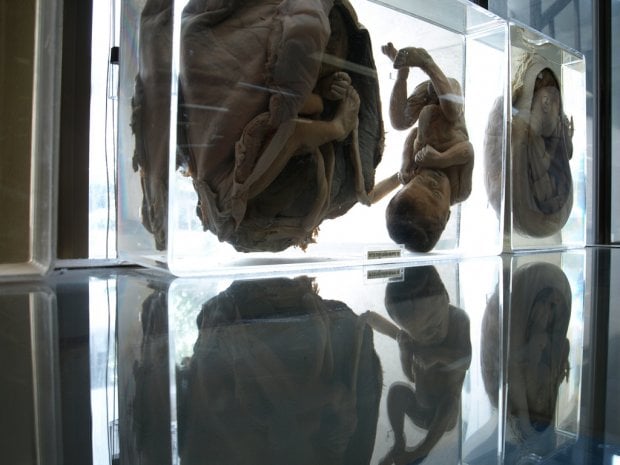 Image Credit: deepwarren
Deformed babies, parasites in human organs, and bodies of accident victims are some of the subjects displayed at Bangkok Forensic Museum. It is definitely something different from the artsy or cultural type of museums, and it'll leave lasting impressions (and nightmares) on you.
Be a ziplining Tarzan for a day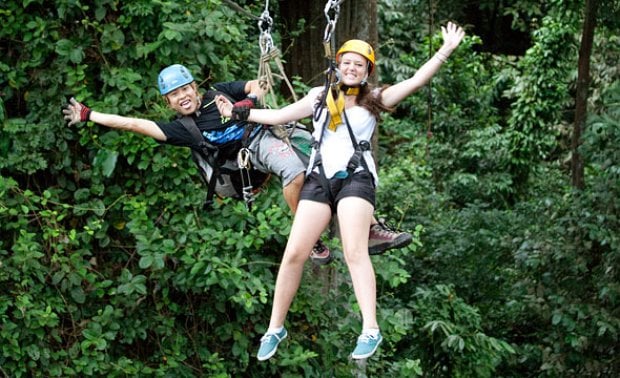 Image Credit: Gopixpic
Swing from tree to tree along the zip lines at Flight of the Gibbon for an ultimate rainforest adventure. This 3 km course with 22 zip lines is also the highest in Thailand. You can purchase a ticket that includes a tram tour through Khao Kaew Safari, one of the best animal sanctuaries in Thailand.
See the rustic klongs in Thonburi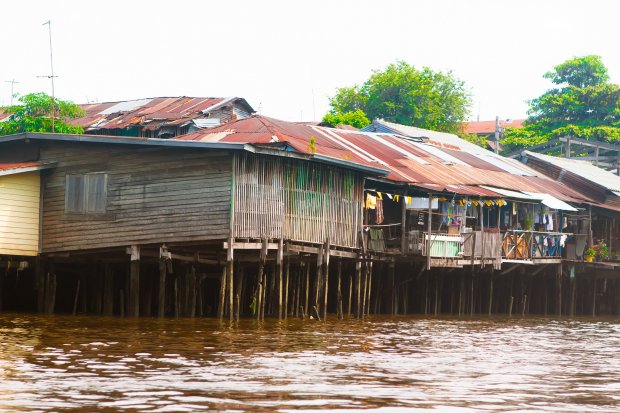 Image Credit: Bertrand Duperrin
When the city wears you out, head on to Bangkok Thonburi Klongs. Here, you can have a glimpse into how people in Bangkok used to – and for some, still – live; in stilted homes and dilapidated wooden townhouses, or colloquially known as kampung.
Fish for a river monster at Amazon BKK
No matter how little faith you have in your fishing skills, you still stand a really good chance of catching a river monster at Amazon BKK. Over 400 kinds of large and strange fishes are bred in this lake and visitors are likely to catch a number of them, some the size of a small child, on their own. Grab a few selfies with your oversized fishy friend before releasing it back into the river!
Solve mysteries in Escape Hunt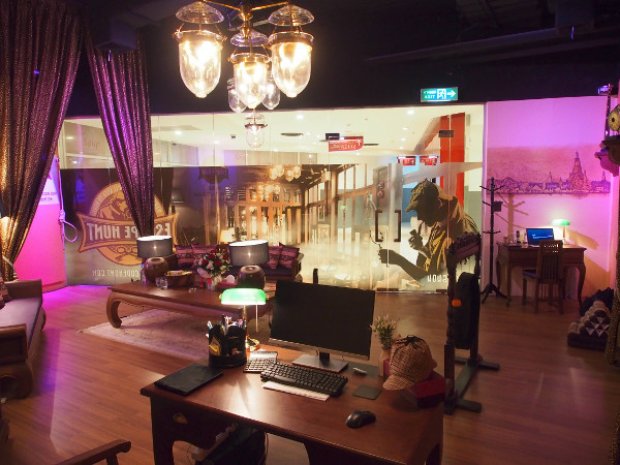 Image Credit: WhereThailand.com
Uncover clues and solve mysteries at Escape Hunt. Beat the clock with your friends in this live puzzle game and stop a bomb from going off in the city! Snap pictures of your crime-solving self dressed in Sherlock-inspired deerstalker and tweed cape as well.
Enjoy a Thai massage – in public!

Image Credit: watpomassage.com
There are no short of massage parlours in Bangkok, but there is one that offers a unique massage experience. The Thai Traditional Massage School offers visitors cheap massages – right in the temple compound of Wat Po. Picture lying next to strangers, all having massages in full view of one another.
Be fearless and catch a King Cobra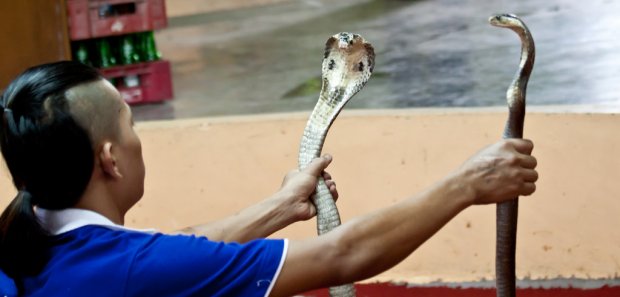 Image Credit: Kevin Tao
Well, not really… but you can watch someone do it, and with his bare hands, no less. The Bangkok snake park show at the Queen Saovabha Memorial Institute is the real deal. Drop by at 2 pm for the snake show for an edge-of-your-seat experience!
Go for a casual swim with sharks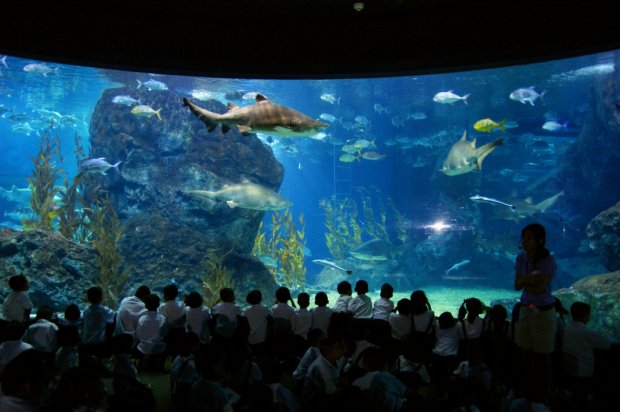 Image Credit: Allie_Caulfield
The very modern Bangkok Ocean World allows you to put on an oxygen helmet and swim with sharks. If you're not up for that sort of intimate encounter, you can still view them from the other side of the glass.
Watch a crocodile wrestling session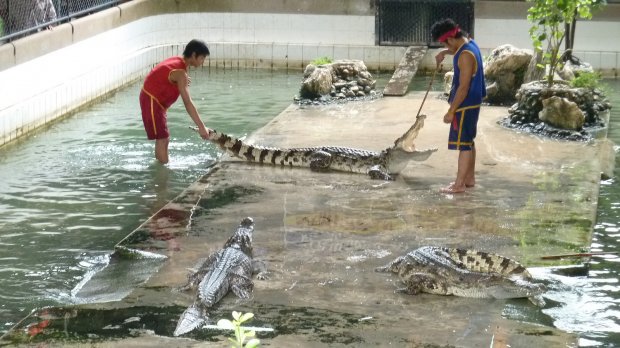 Image Credit: Sophia Lucero
The stunt performers can appear absolutely crazy at the shows in Samphran Elephant Ground and Zoo. Besides their jaw-dropping Elephant Theme Show, you can also witness them wrestle down the fiercest crocodiles in the Crocodile Wrestling Show.
Also Read: 16 Travel Essentials to Buy from Daiso before a Vacation
You ought to be making some adjustments to that Bangkok itinerary right about now. All the best in checking out all these 20 items in your Bangkok Bucket List.
Tell us what other bucket list-worthy activities we've missed!