Pattaya, the coastal city of Thailand has long been notorious for its seedier entertainment aspects. But it has come a long way from its reputation and is, in fact, a great place for a quick getaway with friends and family.
1. Enjoy a farm to table dining experience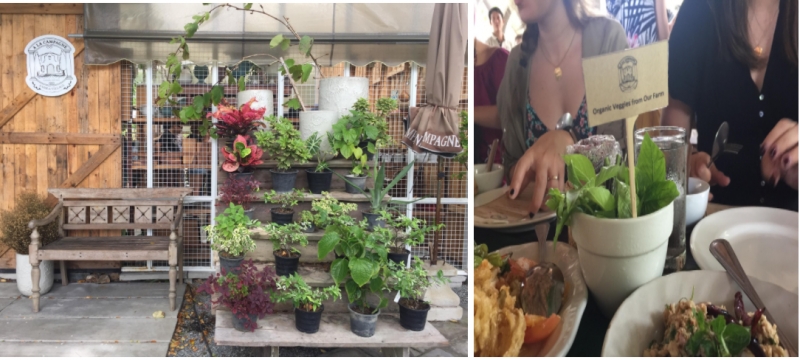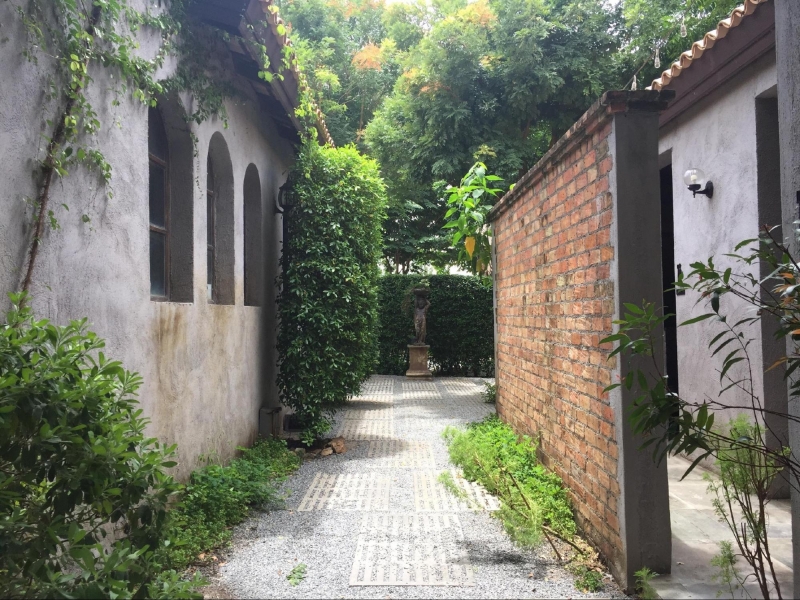 It's no secret that fresh produce makes a great culinary experience. On that note, it doesn't get fresher than A'la Campagne Pattaya, a compound that sells and produces and organic goods which offer a farm to table experience. All ingredients used in their restaurant, Somtum Villa, are either sourced locally or harvested from their backyard farm. You can expect to enjoy traditional Thai dishes with a backdrop of a rustic European village, which is what the compound was modelled after. This beautiful location is definitely insta-worthy.

Their tea factory also serves up kombucha, which they make with black tea, fermented sour fruits, water and honey sourced from North Thailand villages. It tastes like apple cider vinegar and is a great palette cleanser after your meal.
Be sure to browse through their farm too, which includes vegetable patches as well as a compound for chickens, goats and horses. It's definitely an quaint spot for a getaway from the bustle of Pattaya's town centre.
2. Gawk at the majestic Sanctuary of Truth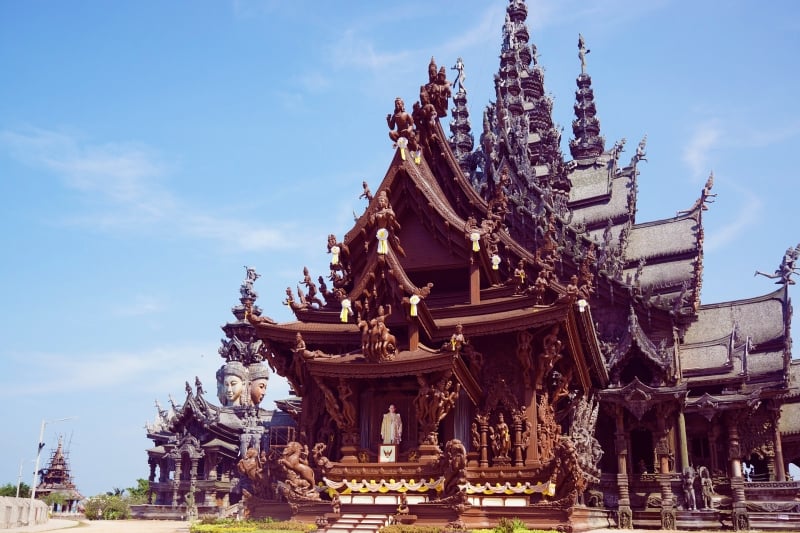 Tucked away on a beach in North Pattaya is the beautiful Sanctuary of Truth. This beautiful wooden building may have all the ornate features of a temple, but is not actually used as one. Built by the eccentric billionaire Khun Lek Viriyaphant, it was meant to display the rich architectural history of Thailand.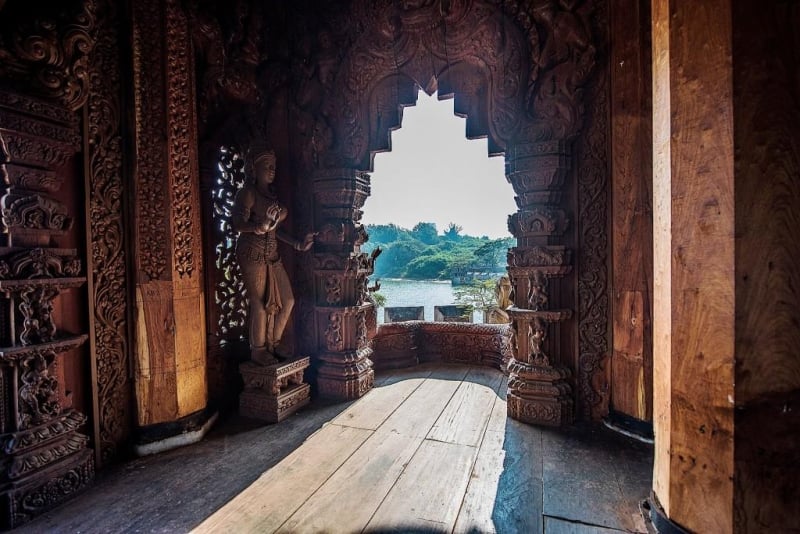 However, you'll notice that the intricate wood carvings that cover the whole structure also include Buddhist and Hindu motifs. Lek wanted to combine the philosophies of various Asian religions to create a unified ideology.
3. Visit the bustling Pattaya Floating Market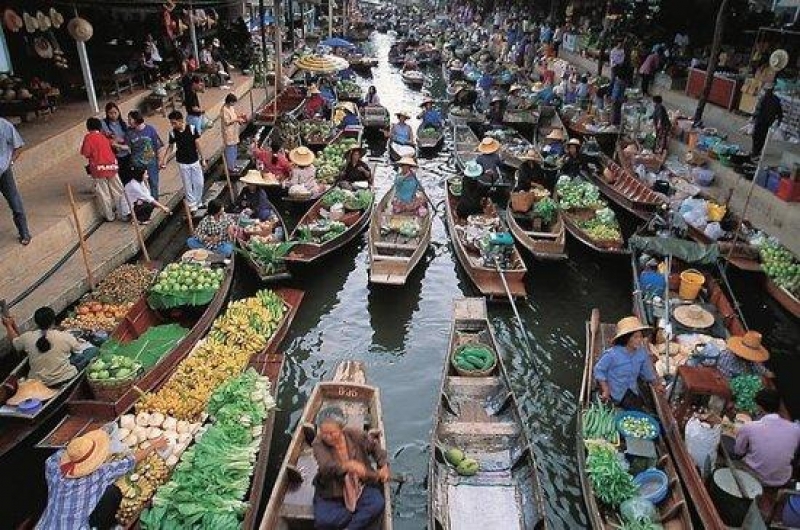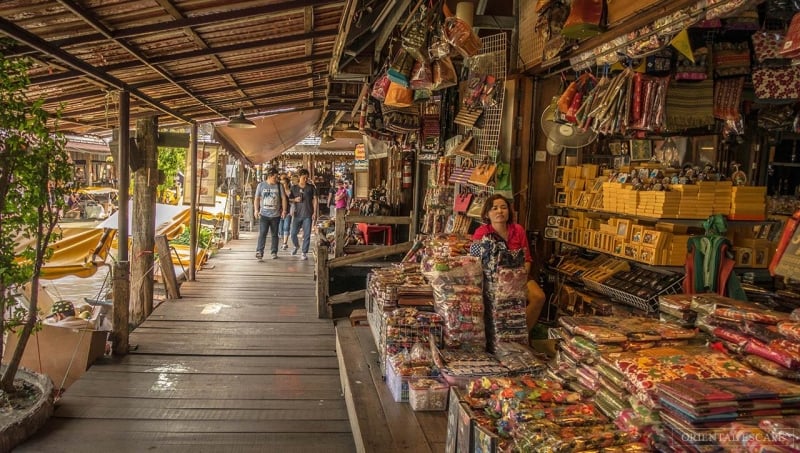 The bustling Pattaya Floating market is the largest in Thailand. Not only does it boasts a wide variety of products from northern, southern, central and north-eastern parts of Thailand, you can also sneak in a traditional Thai massage after all that shopping. It also boasts entertainment such as a boxing match on sea in the afternoon, and a dance show on the floating stage daily.
4. Waterpark-hop and splash your afternoons away
It's hot in Pattaya! Aside from the beach, one can cool down at their many water parks, the biggest being the Ramayana Water Park. This wet playground boasts 50 slides and attractions in a sprawling 184,000sqm area. This includes many large high-speed slides, a double FlowRider, a teen activity pool and for special occasions, a performance stage with a large LCD display surrounded by a dual wave machine pool.
Animation fans rejoice! Pattaya is also home to the Cartoon Network Amazone Waterpark where thrill seeking meets your favourite Cartoon Network characters. After a good soak, catch a photo op with Adventure Time characters and Ben 10. The little kids (and big ones) will definitely appreciate this place!
5. Go island-hopping
Koh Lipe
Monkey Island (Koh Krok)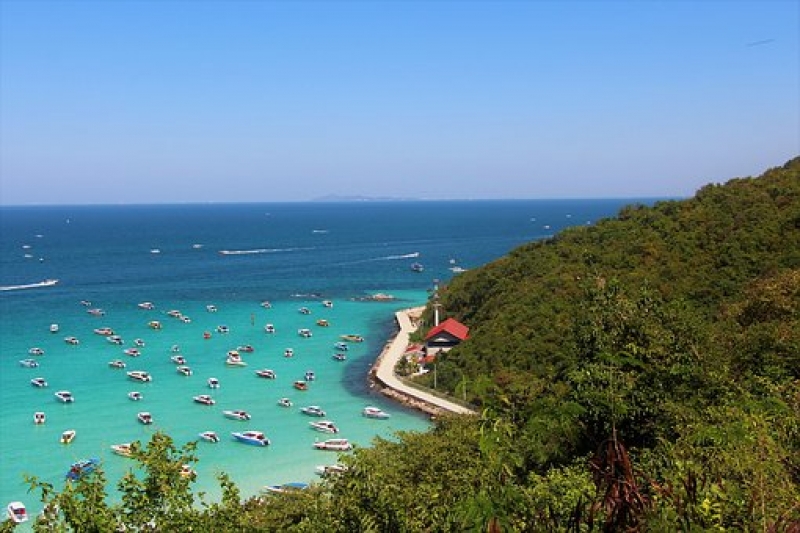 Koh Larn
Hop onto a boat (or a private yacht from the Ocean Marina Yacht Club) and sail out to the open seas. There are many islands like Koh Larn (Coral Island) around Pattaya that are famed for their pristine beaches and cerulean blue waters. However, the throngs of tourists also mean substantial boat traffic which can make it obstructive to swim. Instead, check out the less popular islands like Koh Krok and Koh Phai (Bamboo island) for beautiful corals and a great snorkeling experience.
6. Have your mind blown at KAAN, Pattaya's newest attraction
Acrobatics, theatrical animation, dance, gigantic puppets and live elephants! If you're looking for some quality evening entertainment, look no further than KAAN. The newest show in Pattaya opened only in May this year, and plays at the glittery D'Luck Cinematic Theatre (which was custom built for the show).
The story of KAAN follows a young boy who can't help but snooze when he has to read up on Thai mythology. One day, he finds a book with this name on it and his world turns upside down. What follows is an epic adventure featuring pirates, gods and monsters from Thai mythology who seek to either help the boy, or destroy him.
This is a high-quality production that will draw you in and transport you to another world. Remember to stay back after the show for some pictures with the performers!
I went to Pattaya with the impression that it's a party town centered on seediness, but was surprised to find that it offers so much more. There is definitely more to explore in this coastal city and I will definitely be back for more.
---
A big thank you to the Tourism of Authority Thailand for this fun-filled trip!