Chiang Mai has become a hotspot for tourists looking to experience authentic Thai culture. Less frenetic than other locales  in Thailand, the 'New City' is steeped in Thai tradition while undergoing rapid modernization. Read on to find out how you can experience the best of both worlds in this, the largest metropolis in the northern reaches of Thailand.
1. Scale the cliffs of the Doi Inthanon National Park

The awe-inspiring granite peaks of the Doi Inthanon National Park go as high as 2565 meters, boasting a bountiful variety of birdlife that you won't find anywhere else. Situated approximately 37 miles outside of Chiang Mai, the 'Roof of Thailand' is a treat for nature lovers with a multitude of waterfalls and ecologically diverse areas.
2. Bathe with elephants – responsibly
Elephant riding has become a contentious and often boycotted activity, and for good reason. Bathing elephants has become a far more acceptable alternative to the cruel practice of riding these majestic creatures, however we would still recommend that you do thorough research into the elephant sanctuaries you plan on visiting. The Elephant Nature Park, situated about an hour out of Chiang Mai city center, is said to be a reputable sanctuary that allows you to feed and bathe with these gentle giants.
3. Take in the Chiang Mai nightlife from a rooftop bar

Chiang Mai legislation means that most bars close at midnight, which could be a damper for party animals looking for a wild night out. It isn't all doom and gloom, however, as you can still imbibe the night away at some seductive rooftop locations like the Oasis Rooftop Garden Bar, Akyra Manor or Rise Rooftop Bar.
4. Stretch it out with some Thai yoga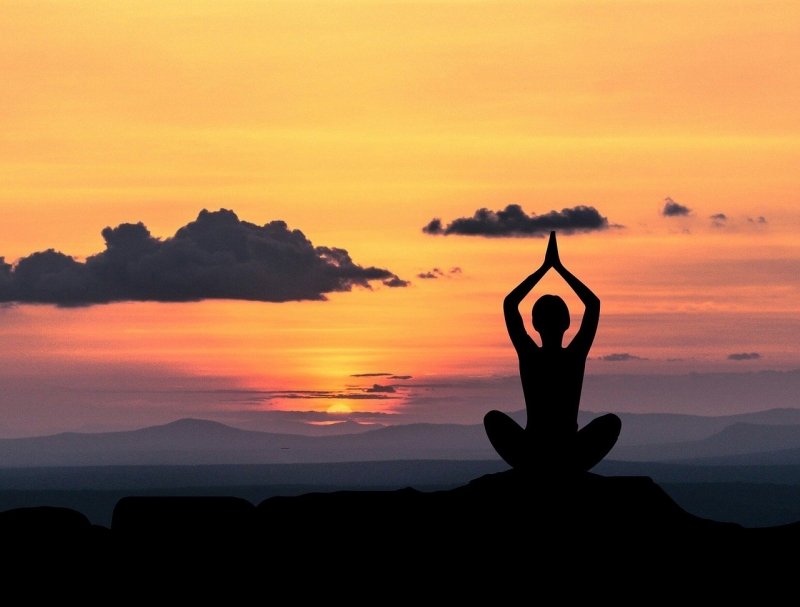 If you're an avid yogi, you'll be spoilt for choice in Chiang Mai. There are numerous yoga studios throughout the city which cater to all levels. You can even find free yoga classes at locations like One Nimman and Nong Buak Hard Park if you're looking to save some cash.
5. Limber up courtesy of an authentic Thai massage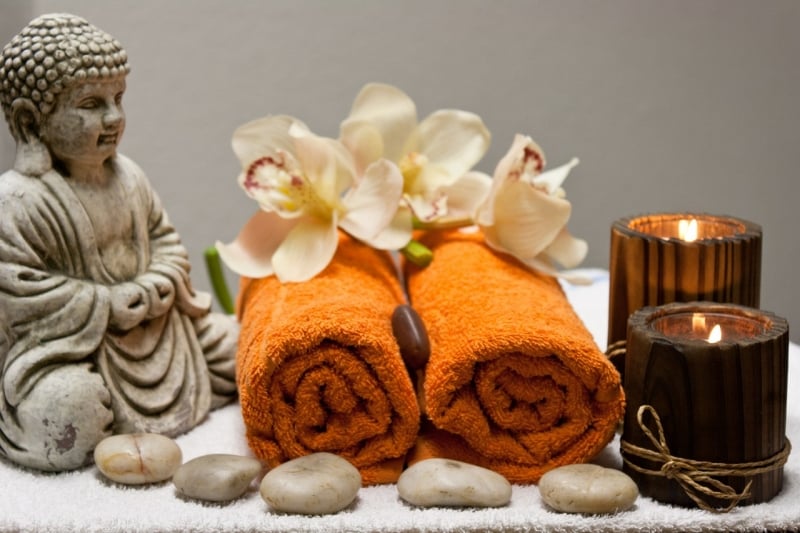 Not quite up for yoga but still want to soothe those sore muscles? An authentic Thai massage might be your next best bet. In Chiang Mai, you can even get foot massages from prison inmates, but if that doesn't take your fancy, then you can't go wrong with a regular rub-down from any of the outlets across the city.
6. Mix it up with some Muay Thai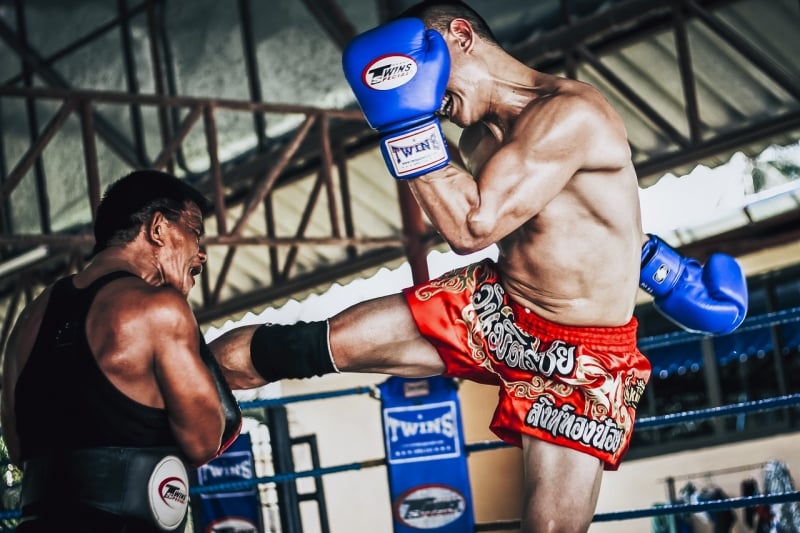 Given that Muay Thai is the national sport of Thailand, it's no surprise that the nation is fanatical about this martial art. As far as blood sport goes, muay thai is as brutal as it gets. You can regularly see live showdowns at popular venues like the Thapae Boxing Stadium and Kawila Boxing Stadium.
7. Chow down on Khao Soi

Mention Thai cuisine and very often names like Pad Thai, Khao Pad and Tom Yum soup come to mind. Khao Soi, however, is a tantalizing dish unique to the north of Thailand which brings in Burmese flavors. It consists of chicken, lime, chillies and egg noodles with a coconut curry soup base. It's the quintessential Chiang Mai street food.
8. Cliff jump at Chiang Mai's Grand Canyon
Although nowhere near the scale of the original Grand Canyon, Chiang Mai's 'Grand Canyon' still competes on thrill factor. This former quarry has since been converted into a water park offering cliff jumping, rafting and tubing, making a great day out for adventure-seekers.
9. Barter your way to some bargains at the night bazaar
Chang Khlan Road transforms from regular thoroughfare in the day to Chiang Mai's premier bazaar in the evening. Browse the hundreds of vendors that line the streets and find trinkets that take your fancy at this all-year-round market.
10. Unwind at the San Kamphaeng Hot Springs
The San Kamphaeng Hot Springs are only 40 minutes outside of Chiang Mai, tucked away in an idyllic mountain valley. The hot springs are said to have healing properties as a result of the high sulfur and mineral content. One of the more quirky activities to do here is boil your own eggs in the hot springs, and enjoy them for lunch!