Krabi is the place to be if you're piqued by the idea of island living. Fun fact: While it is actually a province, it is fringed by 150 majestic islands and islets — mostly accessible via a boat ride. The best bet to indulge in a beach getaway at this relaxing destination is by holing up at the following Airbnb homes in Krabi. Not only will you have a whole property to yourself, it'll feel like home in the middle of paradise.
What are you waiting for? Read on to discover multifarious Airbnb options that'll fit into any shoestring budget for your trip to Krabi! 
Also read: Experience the Best of Island Life at These 10 Tropical Airbnbs Around Asia
Top Airbnb listings in Krabi
1. This massive villa enshrouded by lush greenery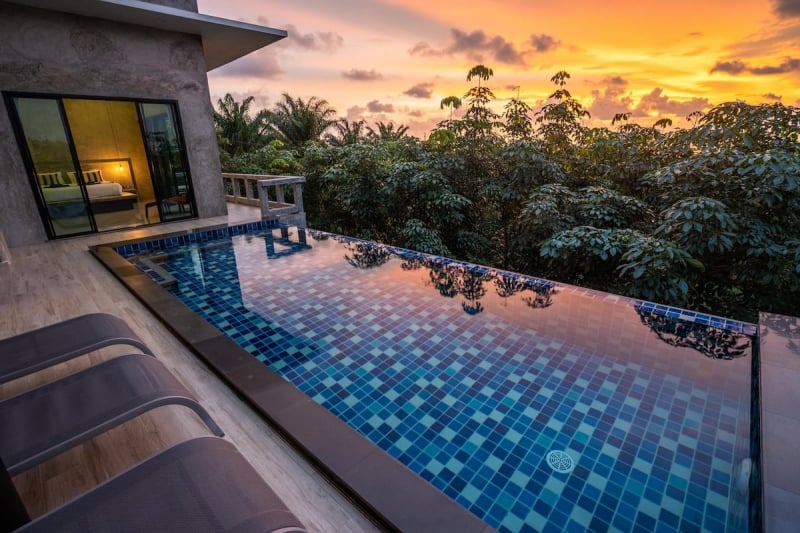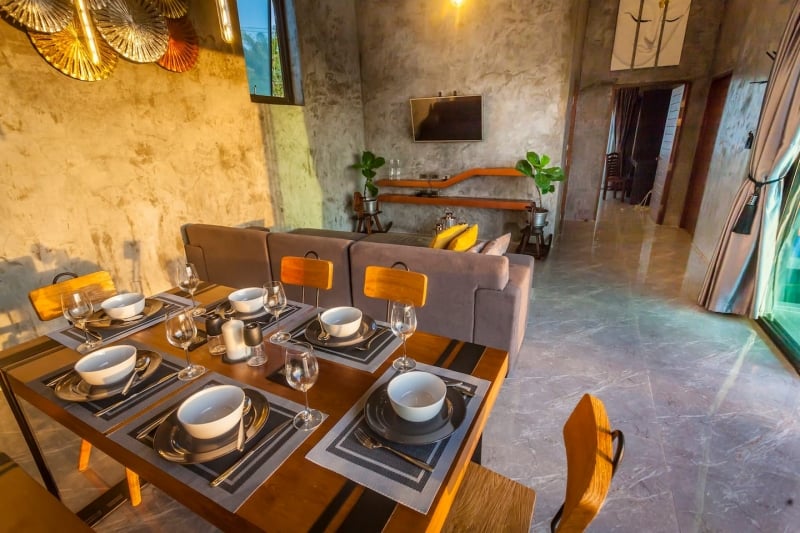 Listing name: Vision Lanta, Long Beach
Listing type: Entire home 
Max. no. of guests: 6
No. of bedrooms: 3
Fancy waking up to the sight and sound of ocean water during your sojourn? At this Airbnb in Krabi, you'll be treated to panoramic views of Long Beach around the clock. Plus, you can soak up the sun at the unending stretch of sand easily, thanks to the fact that it's just a 10-minute walk away.
Apart from its accessible location, this modern villa is equipped with everything you need for a modern tropical vacay. We're talking about an airy sundeck, an infinity pool, and a garden space where you can enjoy late night grilling of your favourite meats while chatting the night away. 
2. This industrial-style apartment with unbeatable views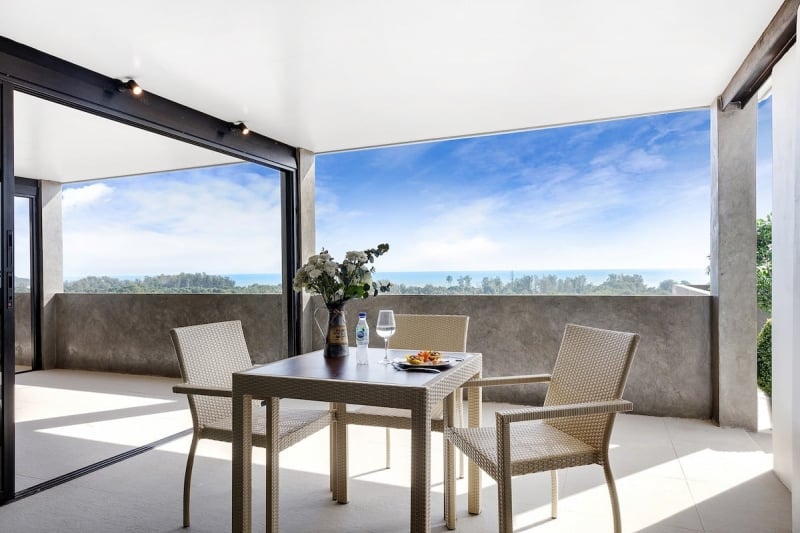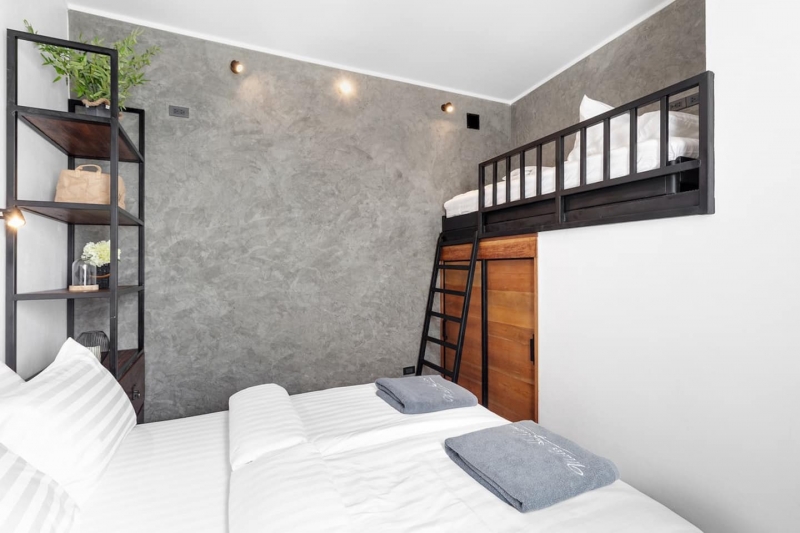 Listing name: Apt. A3, Malee Highlands , Koh Lanta, Krabi
Listing type: Entire home 
Max. no. of guests: 4
No. of bedrooms: 1
Situated at the heart of Klong Dao and Long Beach, this Airbnb ticks off all the boxes for a quintessential beach holiday in Krabi. Unparalleled views of ocean, mountains, and islands — check. The right amount of privacy — check. Tons of amenities including a well-equipped kitchen, fully air-conditioned rooms, and a washing machine — check.
To top it all off, you can also access three swimming pools, a gym, a restaurant, and a common space that has table tennis and games to keep you occupied. Talk about more bang for your buck!
3. This modern home that allows you to be at one with nature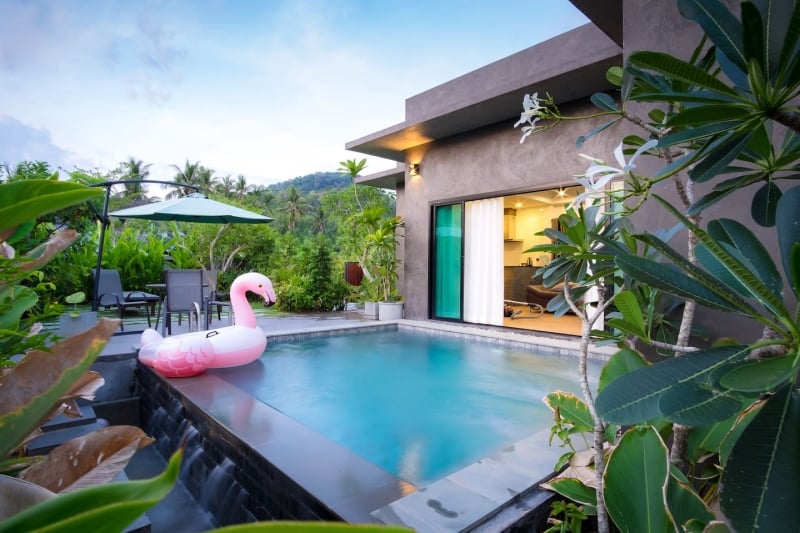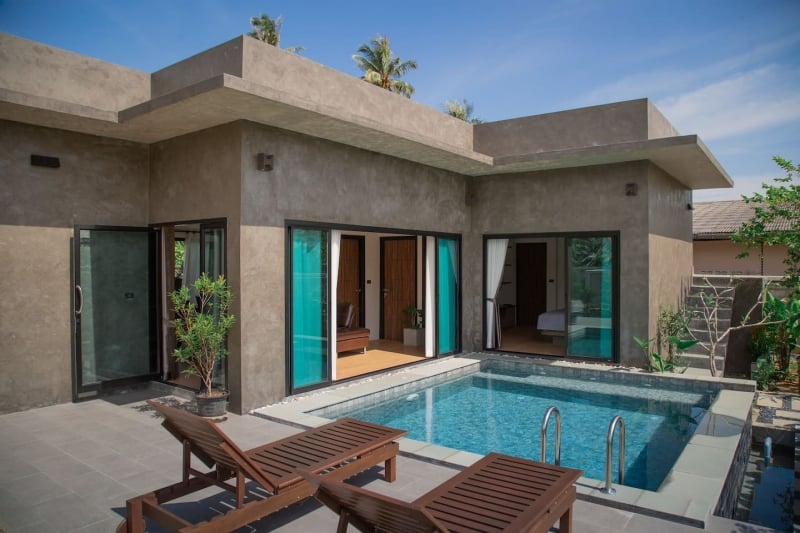 Listing name: บ้านพักตากอากาศ- 10min drive to Beach-RAKSA VILLA
Listing type: Entire home
Max. no. of guests: 4
No. of bedrooms: 1
If recharging is at the top of your to-do list during your time off, you are sure to slip into a relaxed state of mind at Raksa Villa. This chic Krabi Airbnb has all the "ingredients" to help you unwind! 
Take pleasure in two outdoor showers when you can let the warmness of water hug your body, whilst surrounded by nature. Or, splash around the infinity pool, which you can access from the master bedroom and living room. It even comes with a float that'll look great on the 'gram! Alternatively, you can also take away a mouth-watering array of Thai cuisine from the plethora of restaurants nearby and tuck into a romantic dinner at your very own garden space.
Also read: 10 Airbnb Villas in Phuket for an Unforgettable Trip
4. This luxurious beachfront getaway where you can soak up the sun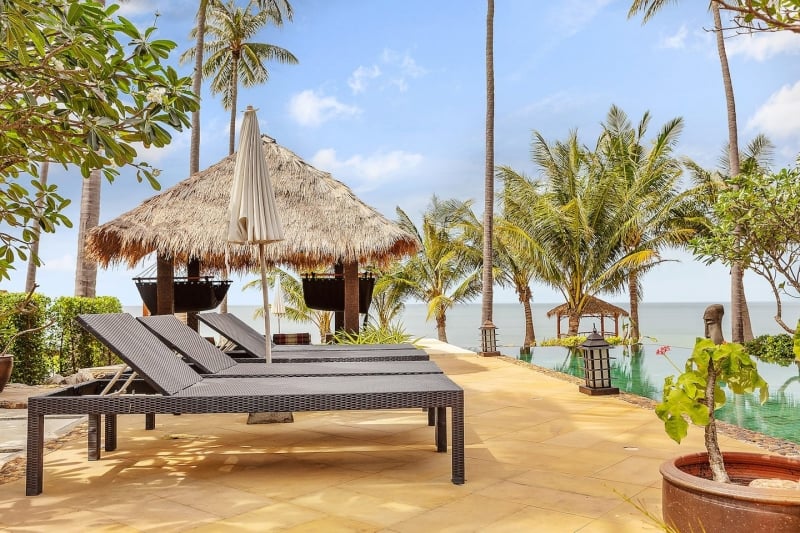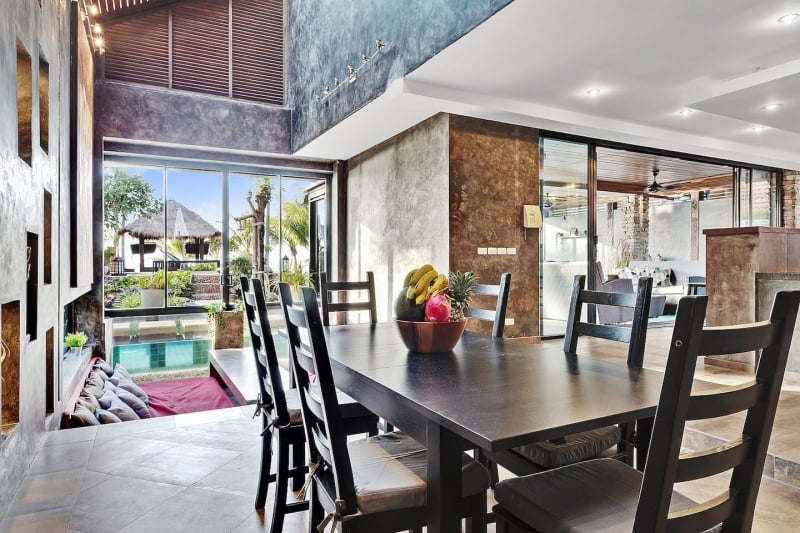 Listing name: Malee Beach Front Villa A2, Koh Lanta, Krabi
Listing type: Entire home 
Max. no. of guests: 8
No. of bedrooms: 4
At Malee Beach Front Villa, you can admire the Andaman Sea and step right onto the strip of sand to luxuriate in the sunshine. The sprawling Krabi Airbnb houses four bedrooms that can accommodate up to eight persons and plenty of outdoor spaces for you to kick it back. A garden oasis, 140sqm pool, lounge area, and home cinema are amongst its coolest features. The cherry on top: friendly owners who will drop by to ensure that you're comfortable and let you in on some of the places to check out. 
5. This secluded haven perched on a hill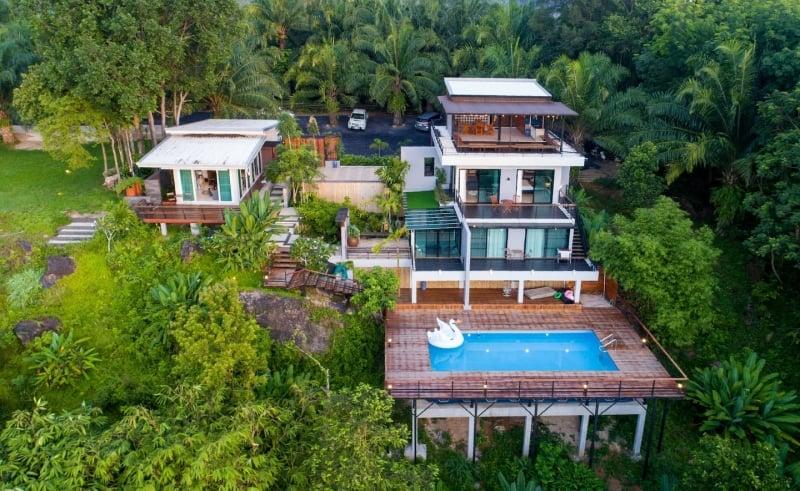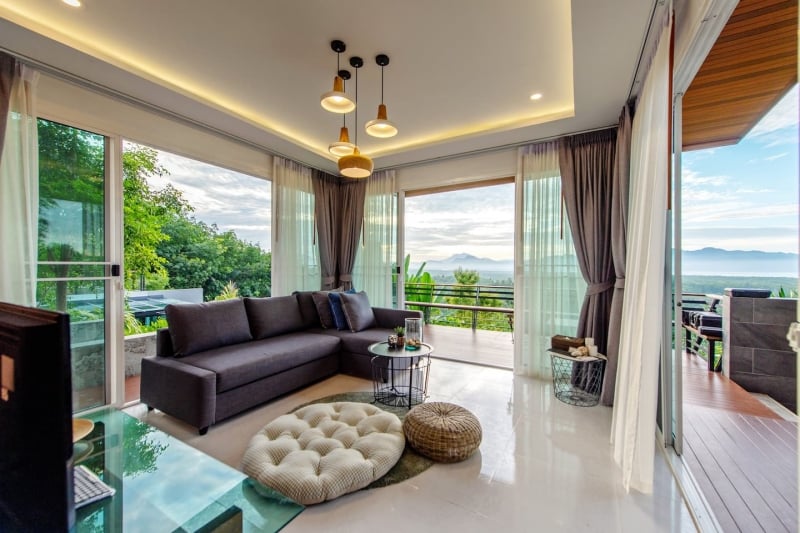 Listing name: Ao Luek Panoramic Pool Villa No.1
Listing type: Entire home 
Max. no. of guests: 3
No. of bedrooms: 1
Whisk yourself away to this dreamy villa blanketed by a thick forest, overlooking towering mountains. Far from the madding crowd, you can indulge in the ultimate serenity of seclusion here. With floor-to-ceiling windows, unobstructed views of the scenery will greet you wherever you are, whether it's from the well-appointed bedroom or the living room featuring all the amenities you need for a comfortable stay. You can also nonchalantly admire the vista while splashing around the picturesque infinity pool. 
6. This traditional Thai-style cottage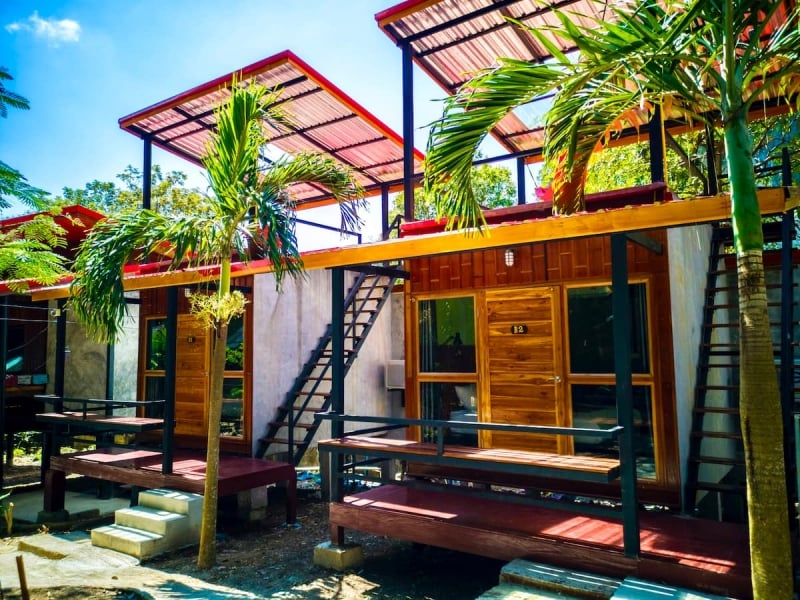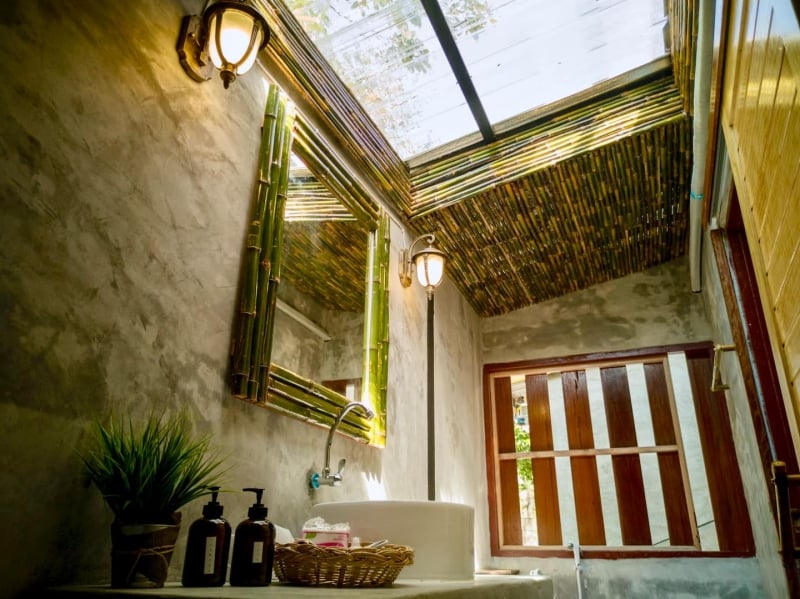 Listing name: B1, Stars view on rooftop, Traditional Sea Breeze
Listing type: Entire home 
Max. no. of guests: 2
No. of bedrooms: 1
Decked with stunning wooden furnishings from the exterior right to the interior, this bungalow is your home away from home. With a rooftop terrace where you can laze the afternoon away and accessible facilities such as a restaurant and a pool, you will be in for a good time.
From the raving reviews, we also learnt that there is an affectionate Frenchie who loves to cuddle — major brownie points if you're fan of furry friends! Plus, a stay at this Airbnb in Krabi will place you within sniffing distance of East Railay Beach, where plenty of restaurants, bars, and activities await you.
7. This gorgeous abode away from the hustle and bustle of town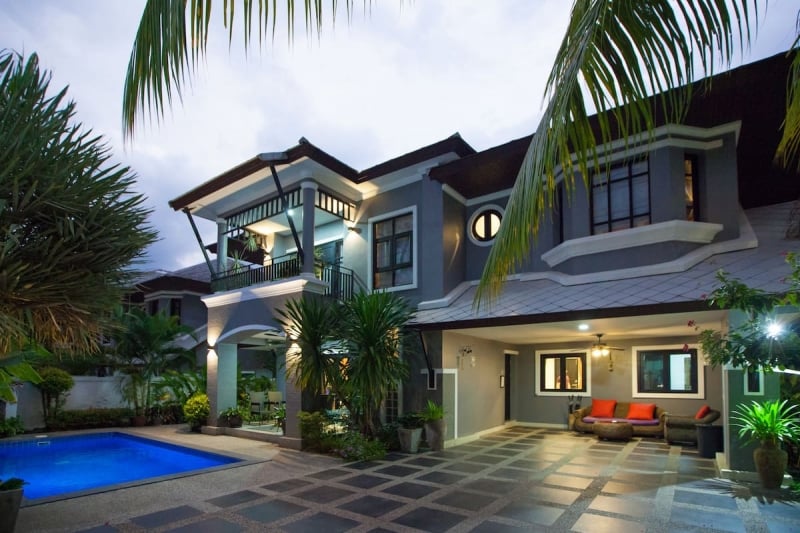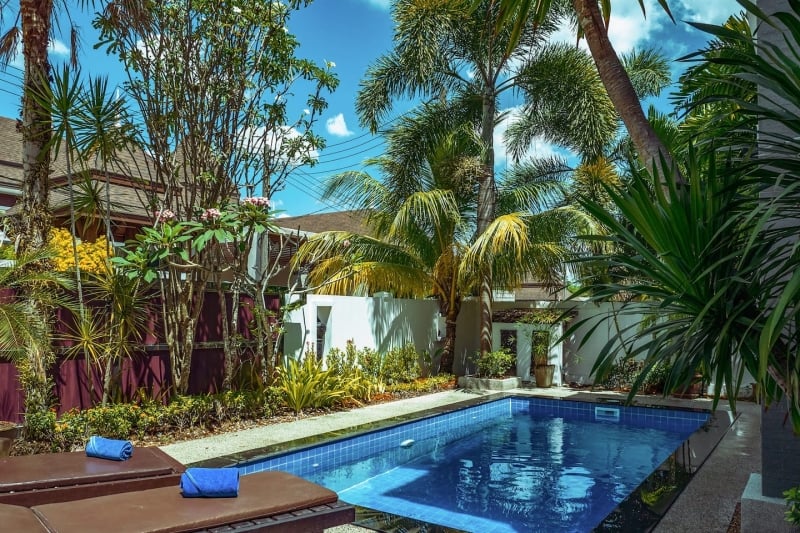 Listing name: Baan Santhiya 3 Bedroom Villa (V3) – free tuk-tuk
Listing type: Entire home 
Max. no. of guests: 8
No. of bedrooms: 3
Planning a trip to Krabi with a big group of friends or family? This Airbnb at Na-Thai, Aonang is large enough to accommodate up to eight people. That way, the whole clan can stay together during the vacation. There are three bedrooms with ample king and single-sized beds — all fully air-conditioned. Moreover, there is a private pool and a lounge area situated in the basement where everyone can come together to mingle. Icing on the cake: a dedicated team of staff to see to it that you have a satisfying experience. 
8. This seafront sanctuary which incorporates natural elements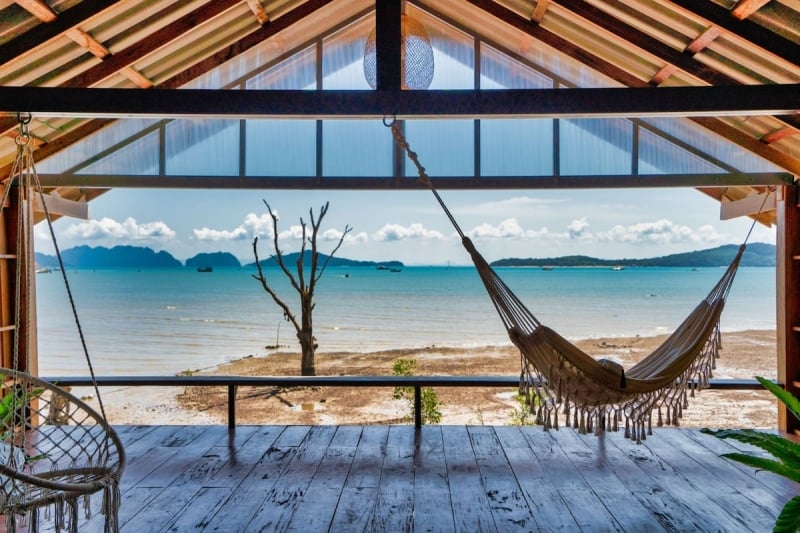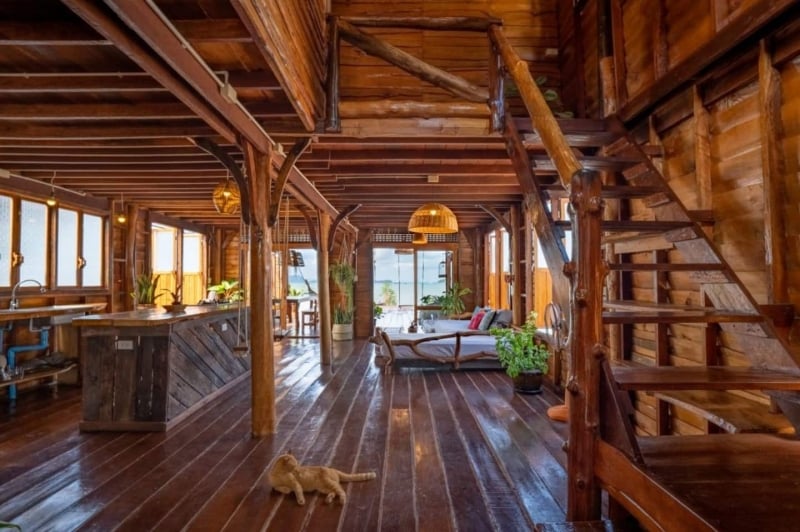 Listing name: Wooda House – Gorgeous wooden villa on the sea
Listing type: Entire home 
Max. no. of guests: 6
No. of bedrooms: 2
Set on the pristine coastline of Koh Lanta, this sublime villa makes for an idyllic retreat that's one for the 'gram. Why? The azure blue ocean will stretch across your entire field of vision in the most breathtaking manner. You can snap away from the open-air living area, which coalesces harmoniously with the surrounding nature. Think unique designs such as layered wooden walls, tree trunks that double up as pillars, branches as railings, and plenty of greenery. 
Our favourite part? The hammock and swing chair at the outdoor deck from where you can watch the sun recede from the horizon. 
9. This beautiful retreat with helpful owners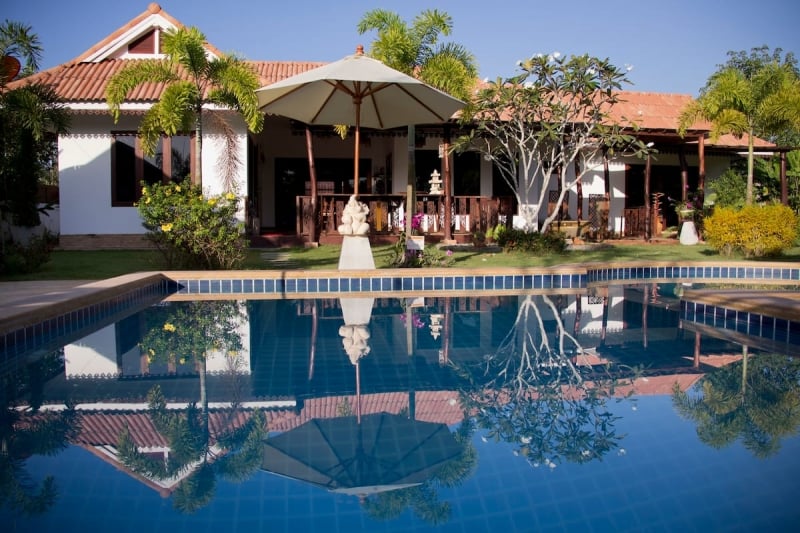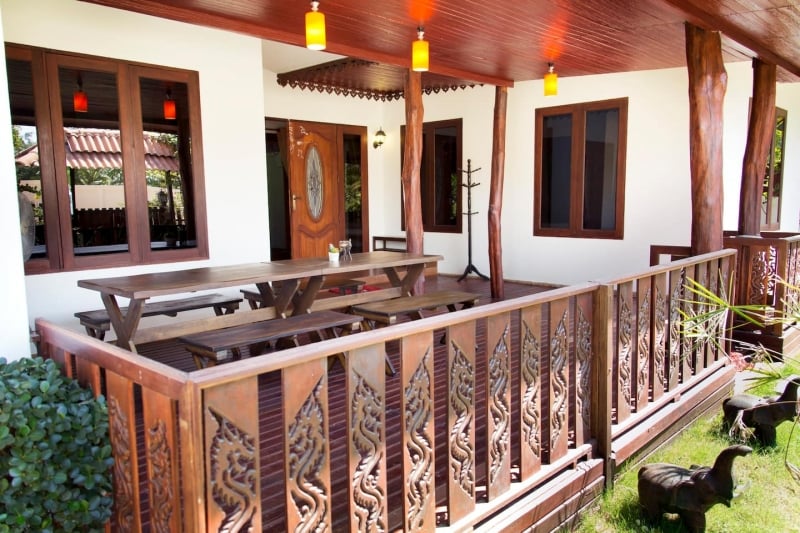 Listing name: Allamanda Villa
Listing type: Entire home 
Max. no. of guests: 8
No. of bedrooms: 4
Aside from the stunning space which comprises a landscaped garden and a well-maintained pool, this Airbnb in Krabi has been garnering many positive reviews. The reason: benevolent Airbnb hosts Chris and Bee, who are known to go the extra mile to ensure guests leave with a smile on their faces. As they're said to always be ready to take on any questions and assist in tasks such as making reservations and arranging transports, it's no wonder that Airbnb has granted them "superhost" status!
10. This ocean-inspired hideaway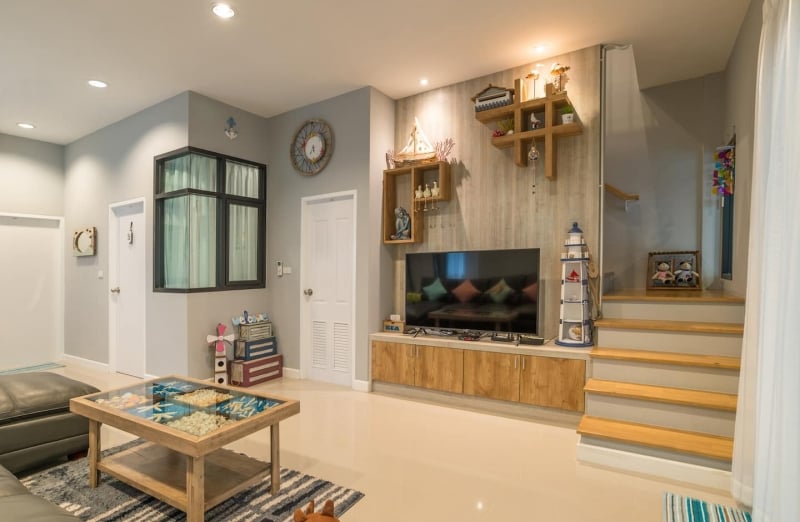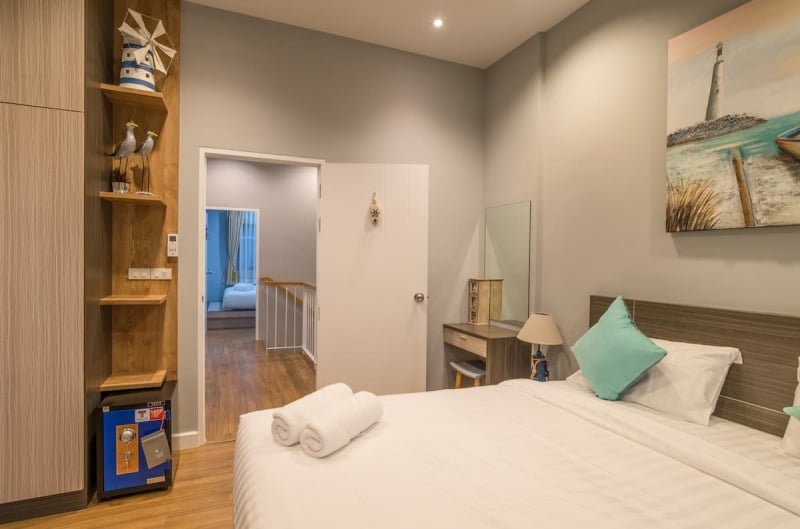 Listing name: Krabi Sweety​ Home
Listing type: Entire home 
Max. no. of guests: 8
No. of bedrooms: 4
Ultra-chic, immaculate, and spacious, this Airbnb in Krabi is tastefully decorated with elements reminiscent of the ocean. You'll certainly feel inspired to seas the day while putting up here. Plus, thanks to its prime location, you can set out to do just that. It's not far away from Krabi Town — a hive of activity always teeming with people from all walks of life. 
Tip: Rent a motorcycle to get around easily. You're welcome to park it at the front porch!
Also read: Top 12 Must-Know Phrases in Thailand [UPDATED 2021]
There you have it: 10 gorgeous Airbnbs in Krabi to complete your stay in Thailand's underrated gem. Don't forget to share your photos with us on Instagram — make sure to tag us at @tripzillamag and use the hashtag #TripZillaShare!