Contributed by WEBMAYA
Hua Hin to me is a small 'in-between' city, not too overcrowded with tourists like the famous islands of Phuket or Krabi, and not too shabby either for a quick weekend getaway. Hua Hin, which means "Stone Head", was named after the rocks at the northern end of its powdery sand beach. It became famous as one of Thailand's first beach resort after a train line was laid in the 1920's to connect Bangkok to Mrigadayavan Palace, which is King Rama VII's summer retreat in the north of Hua Hin.
Also read: Travellers Can Look Forward to More Ways to Discover Thailand
Map:
Getting here:
Hua Hin is accessible by train or road, about 3 hours drive from Bangkok. There are no direct international flights to Hua Hin, which is perhaps one of the reasons it's not as popular as other cities in Thailand.
From Bangkok, there are 3 ways for you to reach Hua Hin via public transport. The first option is to take a local flight from Bangkok to Hua Hin. The second option is to take a taxi from the Bangkok Don Mueang airport, which will cost you THB1500 one way. If the taxi has to return back to Bangkok with no passengers, you will need to pay THB3000 in total.
The cheaper and better option would be to take the BTS or Bangkok Sky Train from the airport and stop at the Victoria Monument BTS Station. Upon exiting the station, take the right staircase and look for a little narrow street where they sell minivan tickets. Proceed to the first counter and buy a ticket to Hua Hin town or Santorini Park. The minivan will only depart once all the seats are taken (it's a 12 seater van, so it might take a while). Just ask around, sit in the minivan and wait. The minivan ticket is priced at 150-180THB per person and the journey takes about 2-3 hours.
Caution: it might take longer to exit the city (+/-1 hour more) if you're traveling at peak hours (such as the weekday morning rush), so do plan your schedule carefully to avoid getting stuck in the traffic jam.
Places worth visiting:
1. Mrigadayavan Palace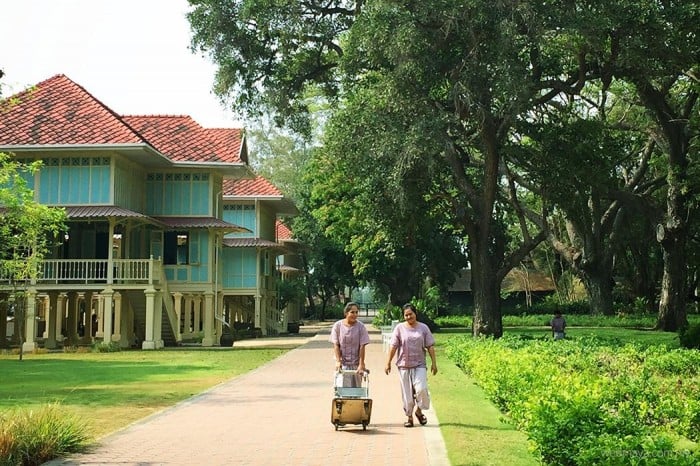 Mrigadayavan Palace : The Palace of Love and Hope
This place is located on Bang Kra beach between Cha-Am and Hua Hin, built by King Rama IV as a summer getaway in 1924. The palace is supported by more than 1,000 concrete pillars and two long corridors that extends to the beach. The palace is open every day except Wednesdays, from 8.30am until 4.30pm. Entrance fee costs THB30 for both Thais and foreigners. Some dress restrictions apply, but sarongs and T-shirts are provided here just in case.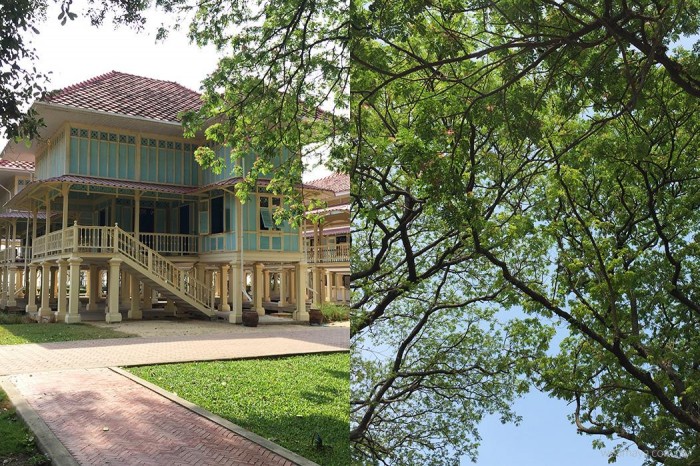 The palace compound
2. The Hua Hin beach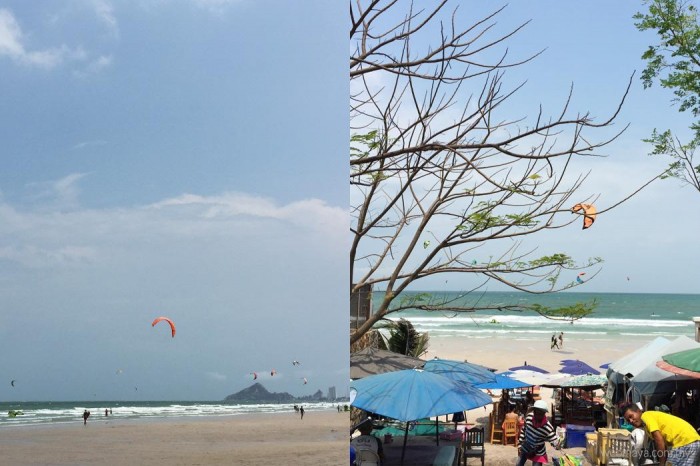 The Hua Hin beach
This beach is popular for kitesurfing and other water sports, and it is lined with high-end hotels and seafood shacks.
3. Cicada weekend market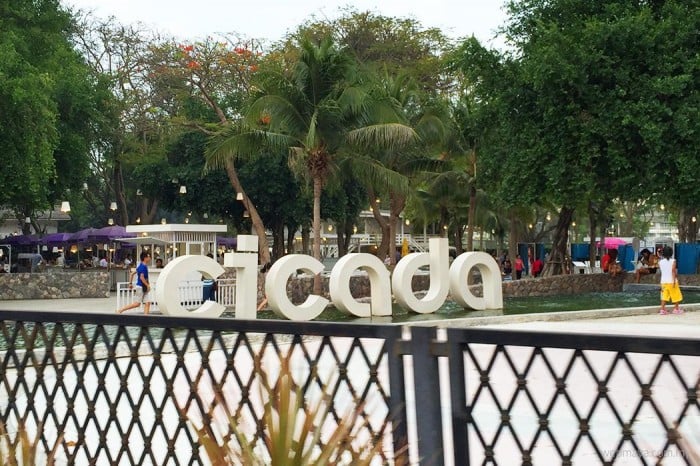 Located about 10 minutes away from Hua Hin town centre (Hua Hin 87), Cicada weekend market is where local entrepreneurs, artists, designers & musician come together. It is a very artsy venue where you will find paintings, ukuleles, locally handmade items, jewellery, musical and drama performances, food stalls and some other unique stuff. It's only open on Friday & Saturday from 4pm to 11pm and Sundays from 4pm to 10pm.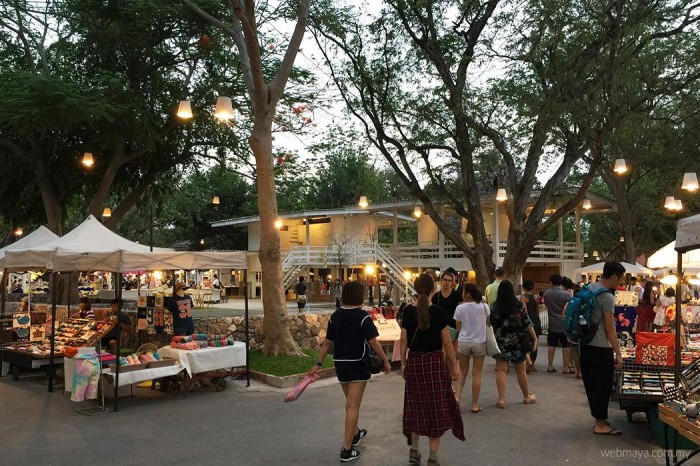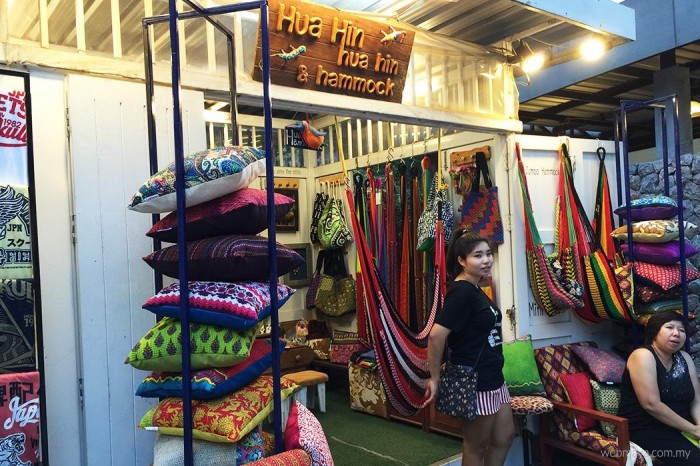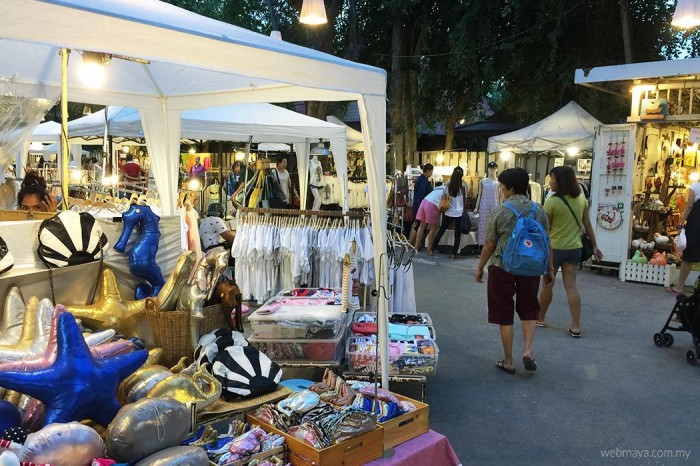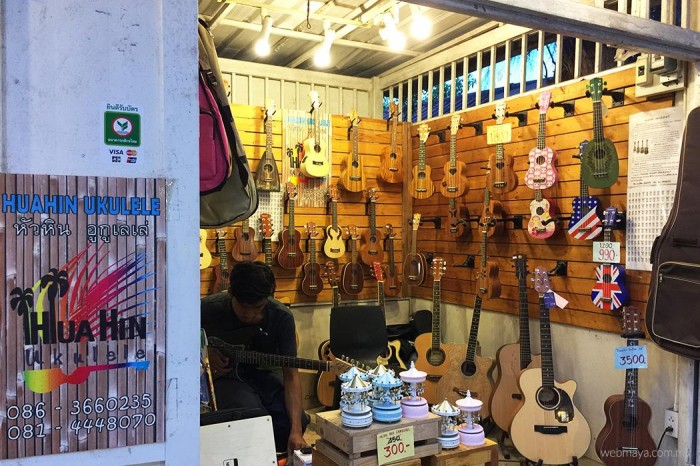 Cicada Weekend Market
4. Santorini Park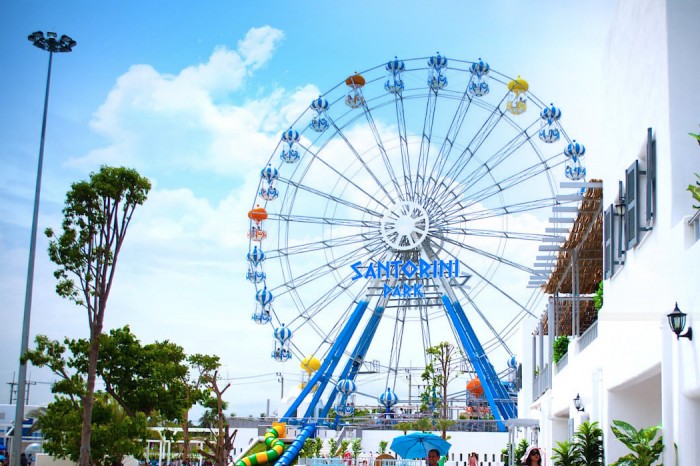 The Santorini Park, Cha-am, Hua Hin
Santorini Park is home to a collection of some small cafes, rides, games, boutique shops (like Nike, Adidas, Timberland, Ed Hardy, etc.) and a few rides and a little splash area for the little ones (each ride requires a ticket that is sold separately) all set in a white and blue Greek-style village. Camera hoggers will be pleased to find lots of unique photo-op areas along the little walkway paths around the park, from a life-size green Hulk, lover's umbrella to the colorful birds perched on the toilet.
At the time of my visit, there were only a few shops that were open, so it's not a recommended shopping spot. However, if you come here solely for photographic pleasure, you will find quite a few photogenic balconies you can pose on.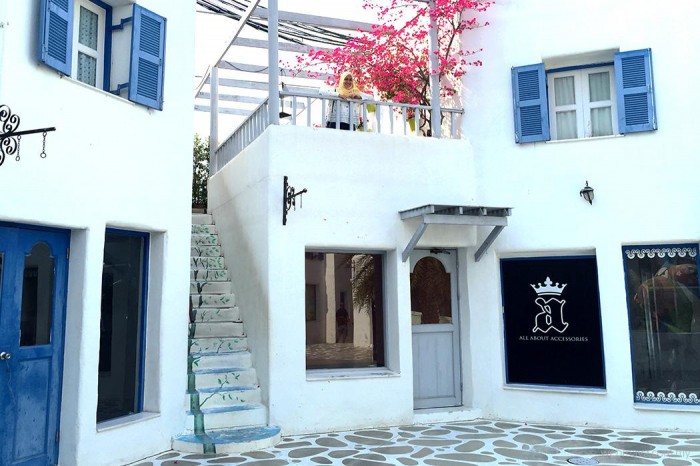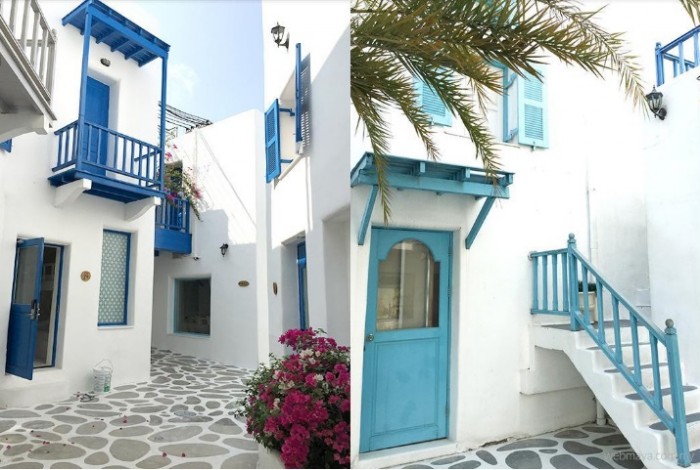 5. Night market
The night market along Dechanuchit Road is where you'll find all kinds of food (like the Thai famous Mango sticky rice), clothing and souvenirs like keychains and T-shirts sold for a much cheaper price compared to Krabi or Phuket.
6. The Venezia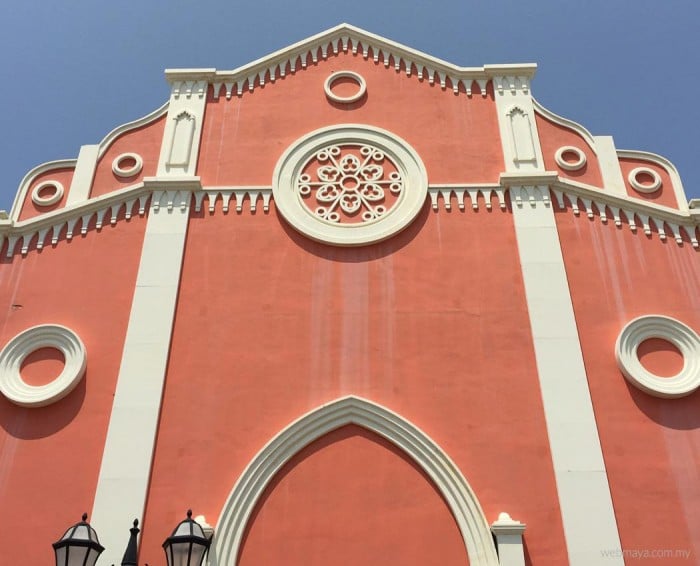 The Venezia, Hua Hin
The name says it all; The Venezia is a Venice look-a-like amusement park. Only opt for this if you have never been to the real Venice. They sell the entrance fee in packages which starts from THB280 to THB580 (if you're lucky you might be able to haggle the price down). It wasn't worth taking the full package as most of the shops and restaurant there were closed at the time of my visit. The only sections worth visiting is the 3D Gallery and the upside-down house where you can take some really cool photos.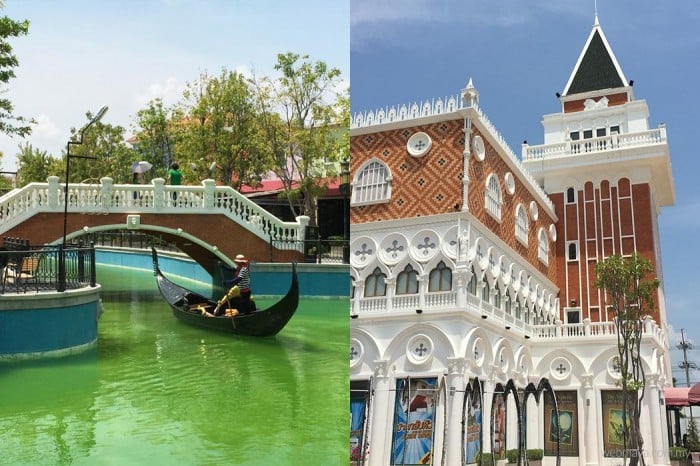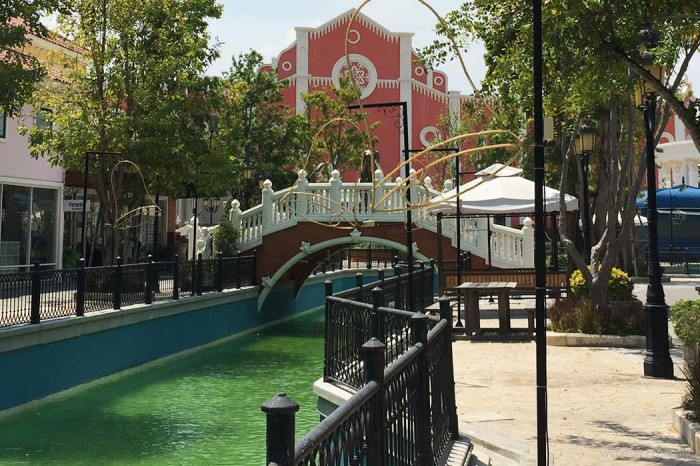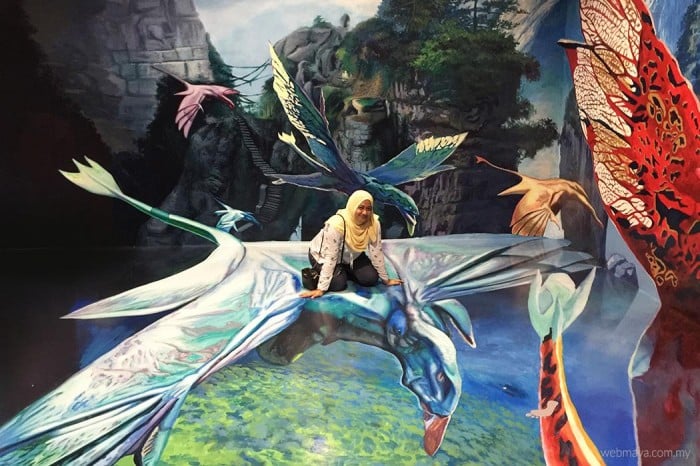 The 3D Gallery at the Venezia
Also read: Backpacking Thailand: 20 Tips Every Traveller Should Know!
7. Hua Hin Railway Station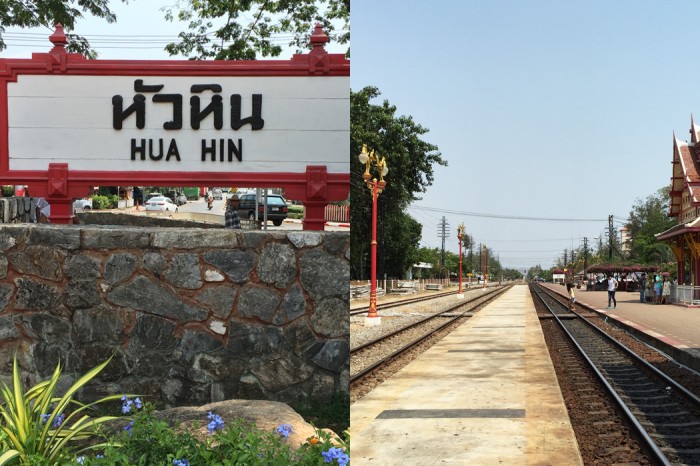 This is one of the oldest railway stations in Thailand, designed beautifully with ornate old Thai architecture. You may also find an old 305 Unit Baldwin steam locomotive on display here.
Tip: Muslim travellers can find a few Halal restaurants right opposite the train station. Muslims are a minority in this city, so not much choices are available.