Arriving in Hong Kong at the crack of dawn and way too early for your hotel check-in?
Kiss that boring wait goodbye! The land of amazing Dim Sum has plenty of interesting things to do in the wee hours of the day.
We've picked some refreshing things to do just for you early birds. Don't waste a minute. Drop your luggage at your hotel, freshen up and let the fun begin!
1. Take Your Breath Away with the Sunrise from Victoria Peak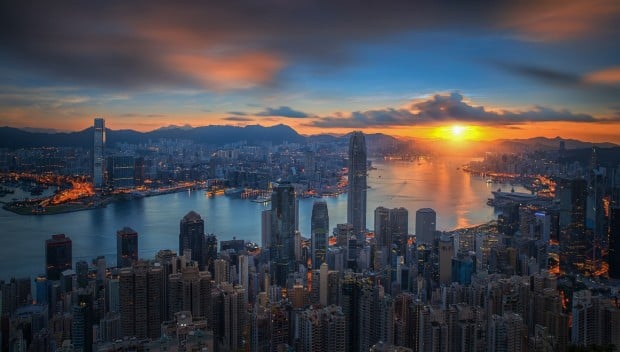 You're already up before dawn, why not catch a breathtaking sunrise?
One of Hong Kong's most spectacular and easily accessible sunrise viewing points is Victoria Peak. Take in the panoramic city views and watch the skies change colours as the sun rises over the horizon. If you don't mind arriving after dawn, hop onto the tram at Garden Road Lower Terminus anytime after 7am. This Victorian-era train will take you on a panoramic journey from Hong Kong's central business district all the way up to the peak.

Nearest MTR Station: Central Station, Exit J2
2. Unleash the Dim Sum Monster at Lin Heung Tea House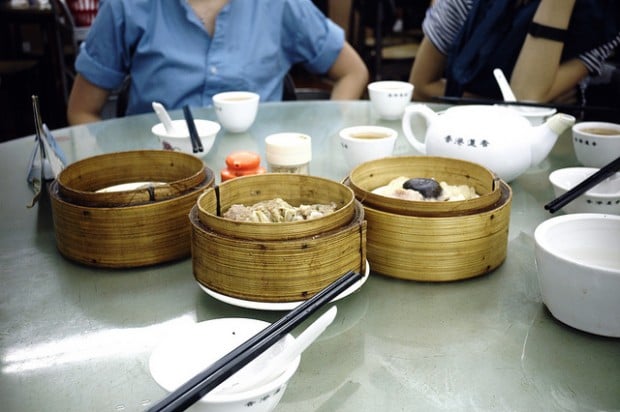 Image credit: Jonathan Lin
Who says you need to wait till brunch for Dim Sum? Many great tea houses open as early as 6am to quench the Dim Sum monster in you.
Treat yourself to a hearty Dim Sum breakfast at Lin Heung Tea House. Lin Heung Tea House is one of the oldest tea houses in Hong Kong, frequented by locals and tourists alike. Aside from traditional dim sum, special dishes such as steamed chicken bun, shumai made with liver and stuffed mud carp are available for those who want something different. Seal the meal with a delicious cup of Chinese tea. You'll leave this place with a satisfied tummy for sure!

Address: 160-164 Wellington Street, Central, Hong Kong
Nearest MTR Station: Central Station, Exit D1
3. Explore Quaint Shops along Hollywood Road
Image credit: Bertrand DUPERRIN
A ten-minute walk from the tea house is Hollywood Road. This is the heart of the art and antique business in Hong Kong, and there is a labyrinth of stalls selling paintings, carpets, jades, porcelain wares and more. Though the shops might be closed if you come too early, this street is worth an amble – this is one of the oldest streets in Hong Kong, built more than 100 years ago. Along the way, drop by the famous Man Mo Temple along Hollywood Road for a little dose of culture.

Address: Between Central and Sheung Wan, Hong Kong Island
Nearest MTR Station: Central Station, Exit D2
4. Tram-it-up at Causeway Bay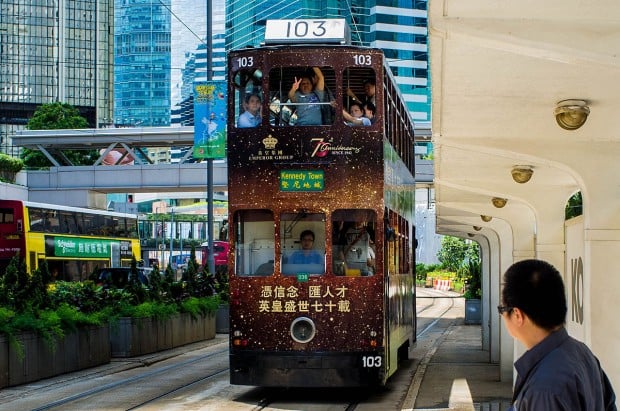 Image credit: Severin.stalder
Trams are not just a mode of transport in the city, they've become an iconic feature of the Hong Kong city centre. The laid-back vibe makes for a cheap and great way to see the sights especially just arriving from the airport.
Hop on at Causeway Bay or anywhere in between. These historic double decker streetcars will bring you to some of Hong Kong's most scenic views such as the Western district, Wan Chai, Happy Valley and North Point. The trams operate daily from early morning until midnight with a flat fare of HKD 2.30 (SGD 0.42).

Address: Percival Street, Causeway Bay, Hong Kong Island
Nearest MTR Station: Causeway Bay Station
5. Be Enchanted by the Exotic Birds at Yuen Po Bird Garden
Tucked in a charming corner of Mong Kok, the Yuen Po Bird Garden is a traditional Chinese garden filled with stalls selling thousands of exotic birds from cute songbirds and lovebirds to fiery fight birds. Different cages and other bird-care items are also on display. Hang around and you'll catch sight of bird owners feeding their vibrantly coloured pets with live crickets, grasshoppers and caterpillars.

Address: Yuen Po Street, Prince Edward, Kowloon
Nearest MTR Station: Prince Edward Station, Exit B1
Also Read: Hong Kong Bucket List – 20 Things Every Traveller Must Do
6. Stop to Smell the Flowers at Flower Market Road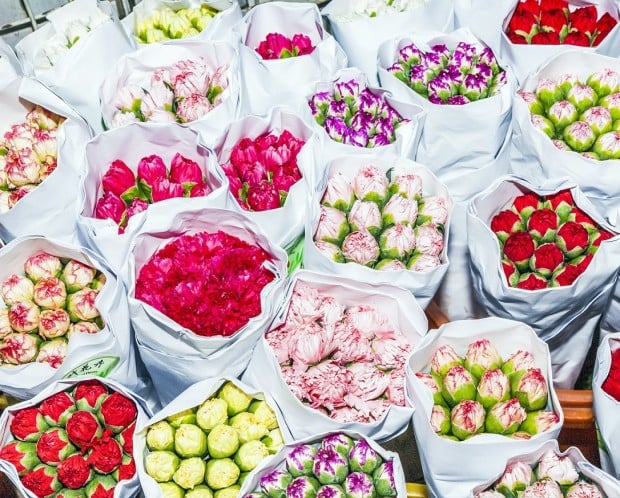 Adjacent to the garden is the Flower Market Road which stretches over 500 metres is dedicated entirely to all sorts of flowers, from roses and lilies to plum blossoms and daffodils. Delight your senses with sweet-smelling flowers in various shapes and colours imaginable.

Address: Flower Market Road, Prince Edward, Kowloon
Nearest MTR Station: Prince Edward Station, Exit B1 or Mong Kok East Station, Exit C
7. Join a Free Tai Chi Class at Tsim Sha Tsui Promenade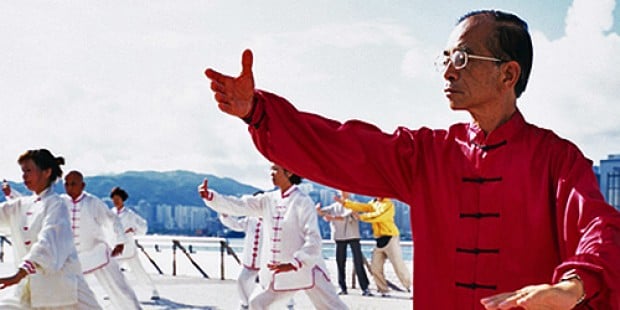 Image credit: Hong Kong Tourism Board
Early morning is the time when you'll find locals practising Tai Chi in local parks. Don't just sit back and watch – join the action! Proceed to Tsim Sha Tsui waterfront promenade for some relaxing Tai Chi exercise. Hong Kong Tourism Board runs free Tai Chi classes four days a week at Tsim Sha Tsui promenade, complete with a professional instructor to guide beginners along. The movements are not strenuous and easy to learn, so fret not if you're a beginner!

Address: Salisbury Rd, Tsim Sha Tsui East, Hong Kong
Nearest MTR: Tsim Sha Tsui Station, Exit E
8. Escape on a Ferry to Cheung Chau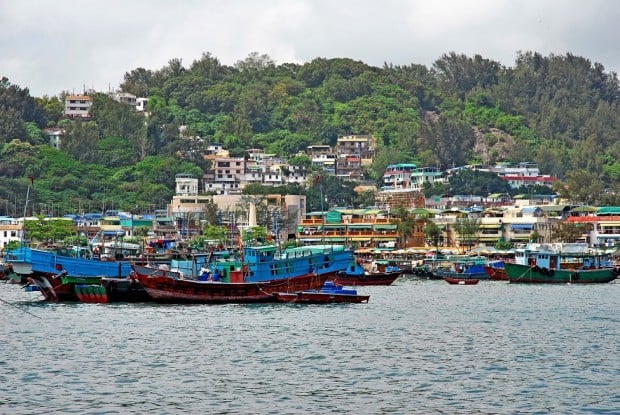 Get away from the busy city life! Take a ferry to Cheung Chau, a quaint little fishing island. Cheung Chau makes a great half-day trip from mainland Hong Kong. There're plenty of things to do here – laze on quiet beaches, ride the motor sampan or explore the wet market. Not to be missed is the affordable fresh seafood that you can find along the promenade, close to the ferry pier.
Getting there: Take the MTR to Central Station, Exit E1 and go to Central Pier 5. Ferries run every half an hour, starting from 6am.
9. Soak Your Feet in the Beaches of Deepwater Bay and Repulse Bay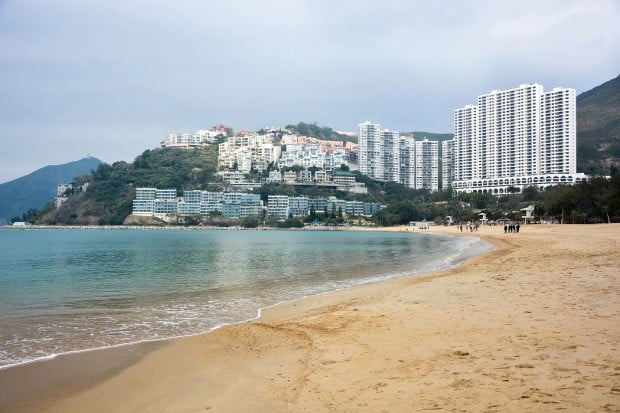 Beach lovers, this one's for you! Early morning is the best time to make the walk between Deepwater Bay to Repulse Bay. This walk will take about half an hour, and the route is entirely paved. You'll rewarded by stunning coastal views and a refreshing dip in the sea.

Getting there: From Central, take buses 6, 6A, 6X or 260. Alight at Deepwater Bay.
10. Hike up the Dragon's Back Trail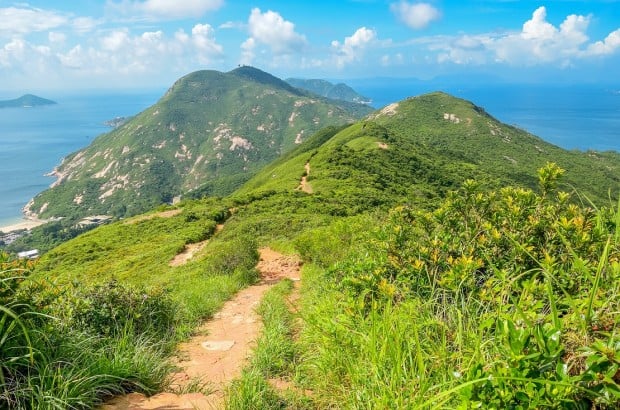 Yet another incredible trail is the Dragon's Back, located on the southeastern part of Hong Kong. Voted as one of the best urban hikes in Asia, Dragon's Back is home to tropical plants, birds and butterflies – something you don't usually associate with Hong Kong. It also has astounding sceneries to boot! Depending on your level of fitness, a one-way hike along this trail will take you from 2 to 5 hours.

Getting there: Ride the MTR to Shau Kei Wan Station, and take Exit A3. Hop on Bus 9 from Shau Kei Wan bus terminus to To Tei Wan on Shek O Road.
Now that you know where the fun is in Hong Kong in the morning, you can beat the crowd and get that early flight there!
You'd be happy to know that Scoot flies daily from Singapore to Hong Kong, and their early morning flight departs at 1.55am and arrives at 5.40am. Not only are these flights usually cheaper than the other timings, you also save an extra night's lodging expenses.
What are you waiting for? Carpe diem! Book that flight to Hong Kong today.