Although many people want their holidays and vacations to be relaxing and tend to focus on beach or city breaks, there are also the adventurous types who aim to explore a new destination in an active way. And there's nothing like hiking to really get to know a place – hiking lets you really experience the weather, smell the air, hear the sounds of nature and see landscapes from a totally different perspective.
If you're one of those people, you're in luck, because there are a surprisingly large number of amazing hiking getaways in Southeast Asia. This region happens to be filled with majestic mountains, beautiful farmlands and dense forests, all excellent places to explore on foot!
The following list features 10 potentially great hiking destinations in Southeast Asia, offering everything from easy hikes and strenuous mountain treks.
1. Mount Rinjani, Indonesia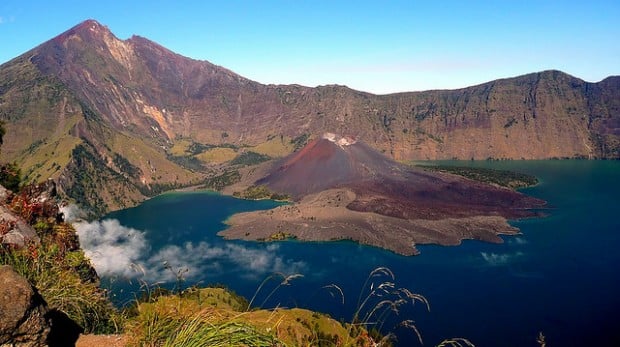 Image credits: Amre
Let's jump right in, shall we? Mount Rinjani is an enormous active volcano on Lombok, Indonesia, the second-tallest volcano in the country. There are two trails to the 3,726-metre-high summit, the northern and eastern route. Both routes are quite challenging, though, generally taking four days. Hiring a guide is mandatory, due to some fatal accidents in the past.
Nearest airport: Lombok, Indonesia
2. Sapa, Vietnam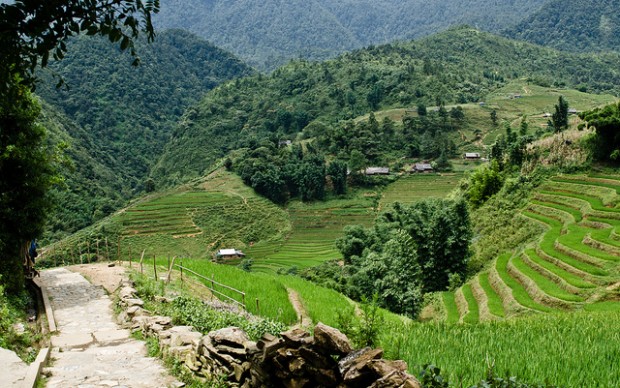 Image credits: Aaron Ong
Much less intensive hiking can be done in Sapa, Vietnam. This gorgeous region of terraced rice paddies, mountains and villages just begs to be seen on foot. It's suggested to hike from one village to the next, visiting a few local markets on the way. Hikes can be as short or as long as you want—it's completely up to you!
Nearest airport: Hanoi, Vietnam
Also read: 10 Reasons to Go Trekking in Sapa, Vietnam
3. Mount Kinabalu, Malaysia
Image credits: Stéphane Enten
Located in the UNESCO World Heritage Site that is Kinabalu National Park, Mount Kinabalu is the tallest mountain in Malaysia, reaching 4,095 meters toward the sky. The mountain is tackled by more than 40,000 hikers every year, although not all of them make it to the summit. The trek takes two days, but does not require any special skills or equipment. Mental strength, a decent physical shape and, most important, commitment are essential to reach the summit.
Nearest airport: Kota Kinabalu, Malaysia
4. Mount Ijen, Indonesia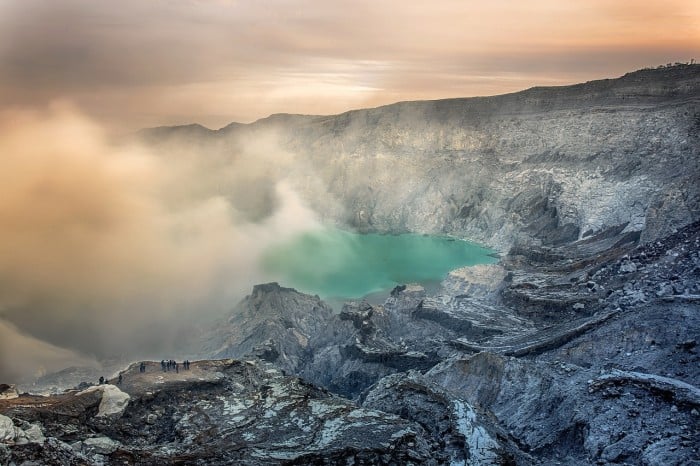 A downright marvellous hike is the one to the rim of the crater of Mount Ijen on East Java, Indonesia. The mountain is a stratovolcano, known for the extraordinary Blue Fire Crater, a natural phenomenon of blue flames that can only be seen in the dark. Because of that, most hikers start early in the morning. The trail is very clear, making it unnecessary to hire a guide.
Nearest airport: Surabaya, Indonesia
Also read: Braving the Toxic Fumes of Ijen Crater
5. Luang Prabang, Laos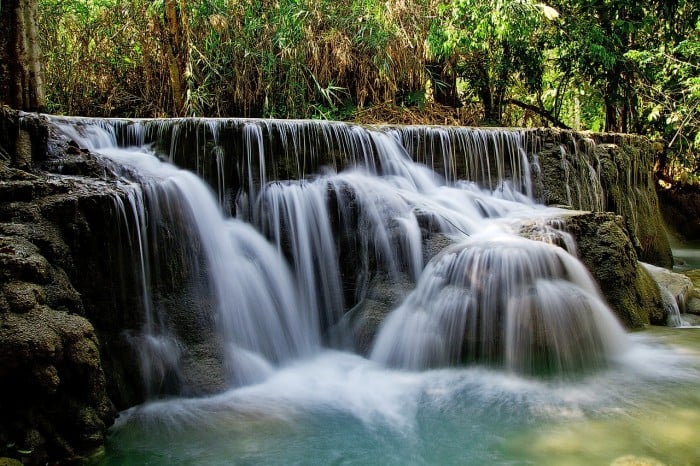 Luang Prabang is a peaceful town in northern Laos and makes for a great base to see the surrounding landscapes. You can hike along the beautiful Mekong River and take a boat if your legs get tired. A major highlight in this area is the Kuang Si Waterfalls. In addition to pretty scenery, the villages inhabited by local Khmu people are interesting to walk through as well.
Nearest airport: Luang Prabang, Laos
6. Doi Chiang Dao, Thailand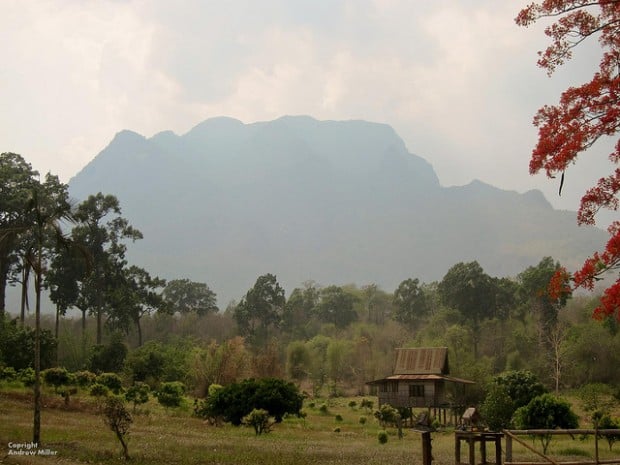 Image credits: Andrew Miller
Although Doi Chiang is the third tallest mountain in Thailand, it is entirely possible to reach its summit for many people. The only thing required is a basic fitness level and a good pair of hiking boots. The hike to the top doesn't take the average person longer than two days, but fitter hikers may be able to complete it in one long day.
Nearest airport: Chiang Mai, Thailand
7. Mount Fansipan, Vietnam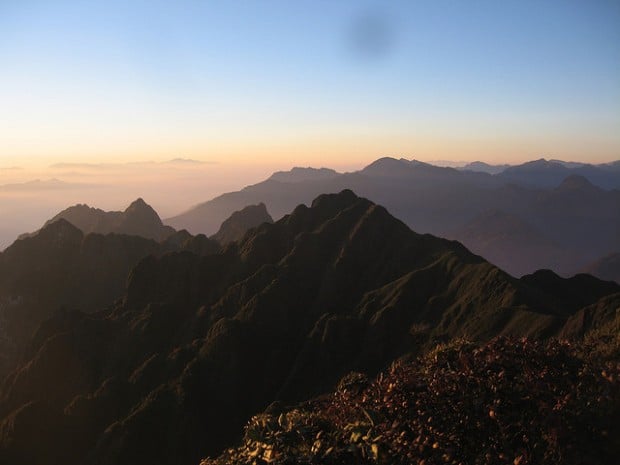 Image credit: Clkao
Mount Fansipan lies a short distance from Sapa in northern Vietnam and offers jaw-dropping views of the village and rice terraces. It is, however, the highest mountain in Vietnam and definitely provides a serious challenge. Ascending the mountain and getting back down usually takes three or more days. The trail is steep and rugged and is suitable only for fit hikers.
Nearest airport: Hanoi, Vietnam
8. Ratanakiri, Cambodia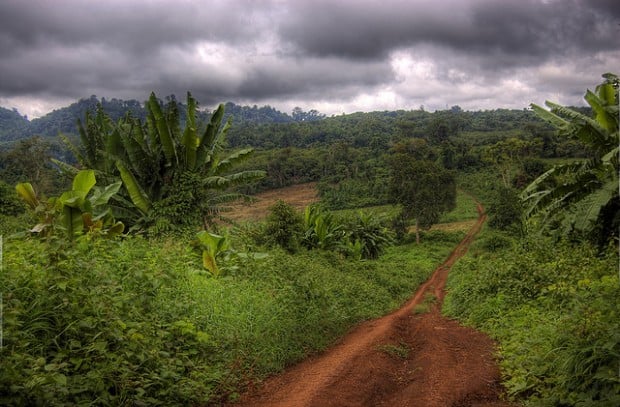 Image credits: Ethan Crowley
Hiking in Ratanakiri, Cambodia, is a fantastic way to experience the Cambodian jungle, countryside and life in the local communities. This is probably the most off-the-beaten-track hiking getaway on this list and all the more worth it, just because of that. Hiking in this area involves sleeping under a dense canopy of tropical trees, listening to the calls of gibbons, relaxing next to tumbling waterfalls and enjoying lunch in a tribal hillside village.
Nearest airport: Ratanakiri, Cambodia
9. Mulu National Park, Malaysia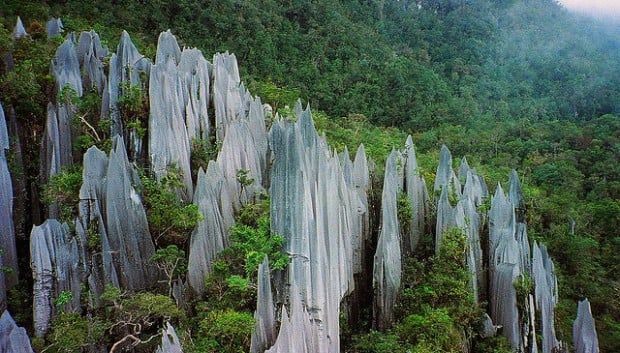 Image credits: Paul White
There are three adventurous treks in Mulu National Park on Malaysian Borneo. Hikers are required to be accompanied by a park guide while exploring the park. There's a variety of highlights, from the summit of Gunung Mulu (a four-day trek) to a trail formerly used by headhunters and the spectacular otherworldly looking pinnacles.
Nearest airport: Mulu Airport, Malaysia
10. Mount Bromo, Indonesia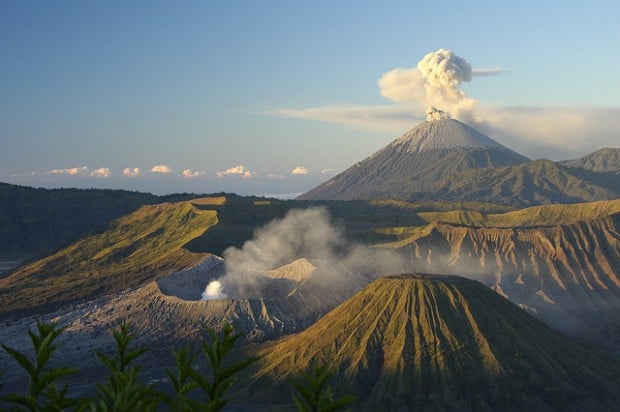 Image credits: sara marlowe
Mount Bromo is one of the most iconic volcanoes on Java, Indonesia. It is, in fact, the most photographed of all Indonesian volcanoes. Thousands of hikers ascend this active volcano every year, hiking all the way to the summit or to one of the many lookout points on the mountain's flank. Because sunrises from the rim are breathtaking, most climbs are started very early in the morning. A hike to the summit and back doesn't take longer than a day, though, making it a possible feat for most visitors with a basic level of fitness.
Nearest airport: Bali, Indonesia