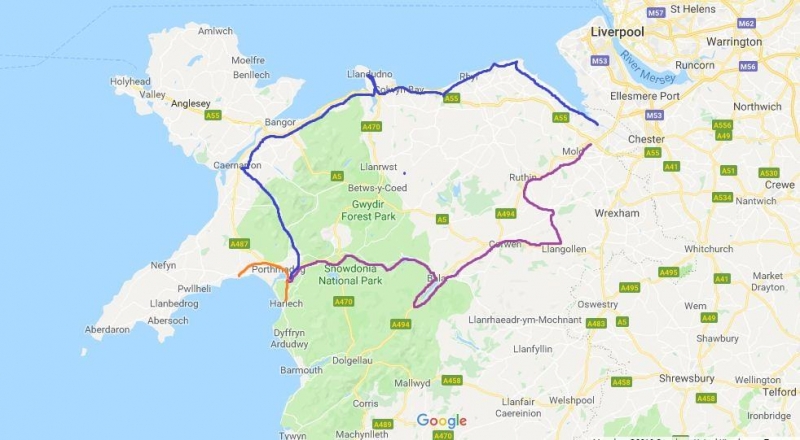 North Wales is a fascinating destination that really does have something for everyone. Home to the mighty Mount Snowdon, Wales's highest mountain, the rugged Snowdonia National Park, gorgeous beaches along a stretching coastline, castles galore, and more, there is plenty to keep you busy in the legend-enshrouded land.
There are towns with beautiful architecture and villages where a more rustic and traditional way of life still prevails. Dry-stone walls enclose field after field, mountain tops rise in the distance, and there are many splendid lakes and waterfalls.
If you have a vehicle, pack a bag and set off on a terrific two-day adventure around this fantastic land of dragons and myths.
This itinerary follows an almost circular route. I started and finished in Chester, in Northwest England, though it can easily be adapted depending on where you are based.
Day One
Ruthin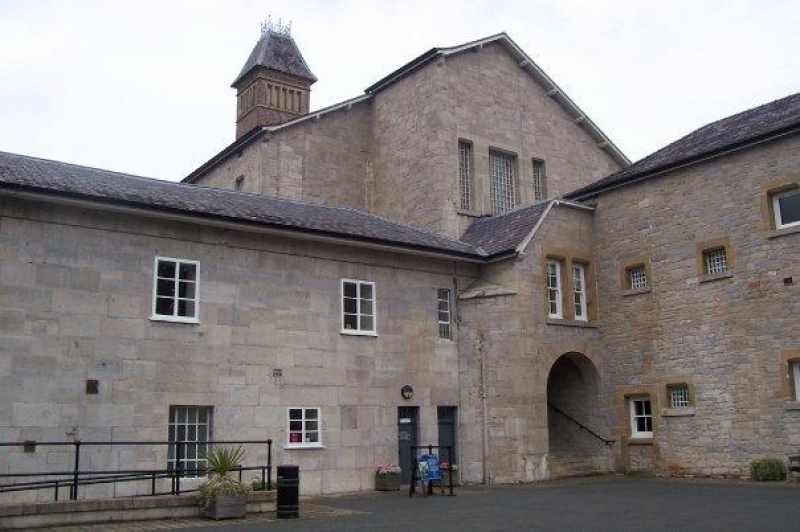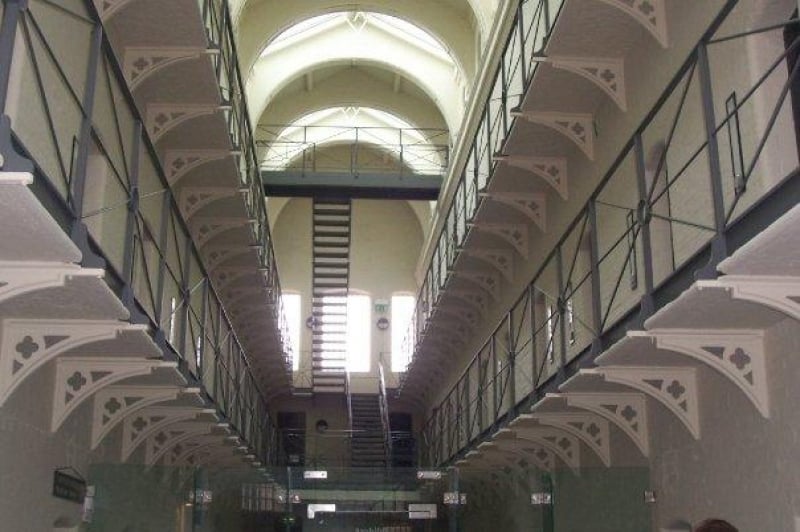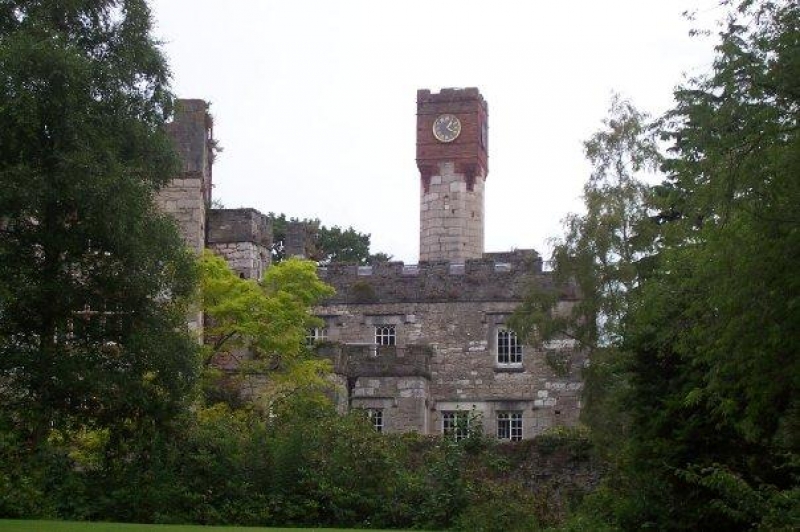 Ruthin is the main town in Denbighshire. Home to many black and white buildings and steeped in ghost stories, the town has several interesting attractions. As we were just making a quick stop we focused our attention on two of Ruthins main attractions: Ruthin Gaol and Ruthin Castle.
Ruthin Gaol has a long and interesting history. Although prisoners haven't been incarcerated here since 1916, the building is still rather eerie, with whispers from the past haunting the corridors and cells. Building work began on Ruthin Gaol in the 1650s, the prison to replace an older jail where jobless people were sent to work. The newer prison had cells for debtors as well as people who had committed a range of felonies. Expanded in the mid-1800s, it followed the design of the infamous Pentonville Prison in London. The large former prison is one of the only such prisons open to the public today. Visitors can step back in time to learn more about previous convicts and their misdemeanours, prison life in times gone by, and society of the past.
Displays throughout the prison help to bring the past to life, with old equipment, clothing, life-size models, cell reconstructions, and more.
Ruthin Castle is a medieval castle that was built in the 13th century. Only a few parts of the original fortifications remain and they have been incorporated into a newer fancy hotel and restaurant. The original castle saw action during the English Civil War and was heavily damaged by Oliver Cromwell and his forces.   
You can stroll through the grounds and see the old sections of defensive walls as you enjoy scenic views. We called into the tea rooms for a hot drink before continuing our trip through North Wales.
1. Horseshoe Pass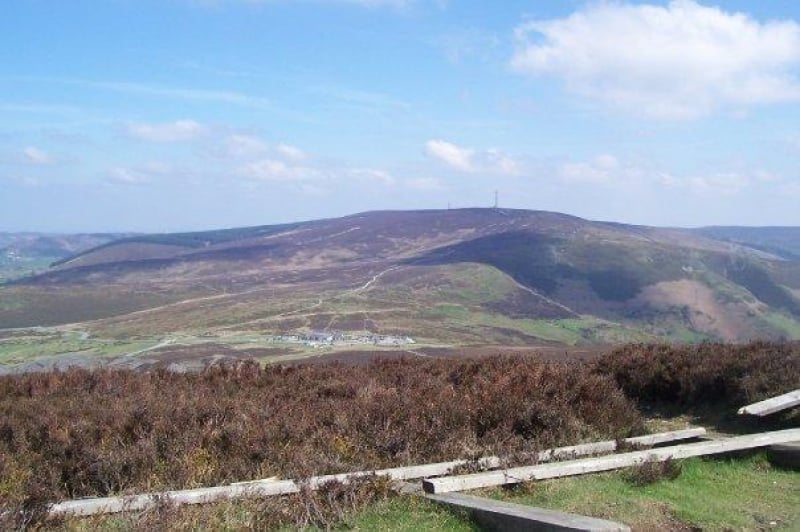 The Horseshoe Pass is a beautiful pass between two soaring mountains. You won't need long to drive across the winding pass, though it's well worth pulling over at the highest point to click some pictures of the stunning views and make friends with the inquisitive sheep. If you didn't pop into Ruthin Castle for a drink, the Ponderosa Café is a great place to grab some refreshments.
2. Llangollen
The small town of Llangollen is pretty with plenty of history. It would be easy to spend several hours wandering around the town's quaint streets and alongside the river. However, with limited time I'd recommend doing as I did and limiting your visit to one of the town's most unique attractions: the Pontcysyllte Aqueduct.
Built in the late 1700s / early 1800s, the UNESCO-listed site is the highest canal aqueduct across the world. Constructed from cast iron and stone, it enables the Llangollen Canal to cross the River Dee. You can walk across the high bridge, though you will need a good head for heights! The footpath is fairly narrow, and there's a high drop to one side and the canal to the other. The views, however, are awesome!
3. Bala Lake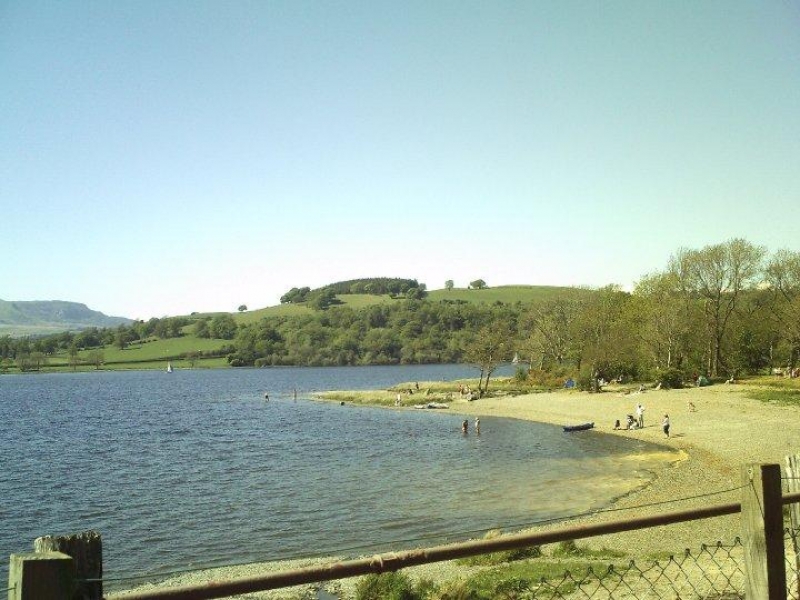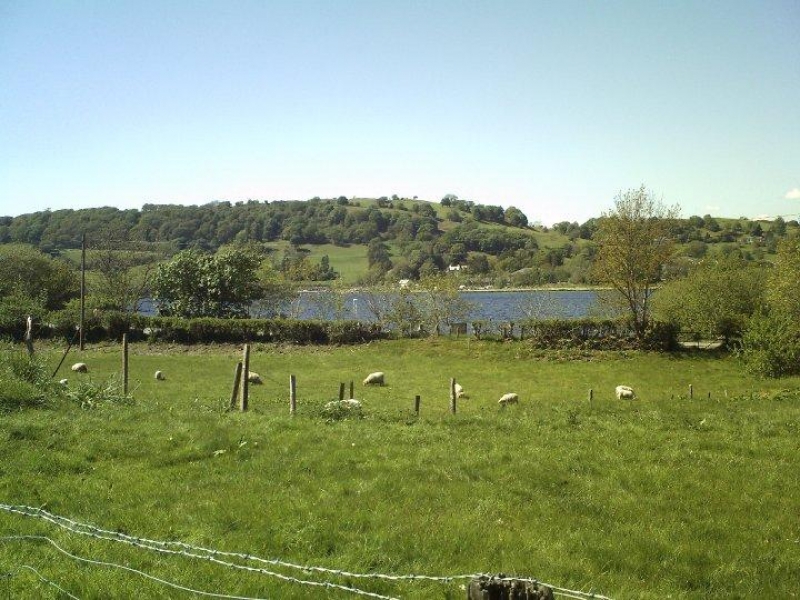 Follow the road through Corwen to reach Bala Lake, known in Welsh as Llyn Tegid. Located in Gwynedd, it was previously the biggest lake in Wales.
Local legend says that a town once stood where the lake is now located. The town leader was married to a witch. One night, the town simply disappeared under water. People say that when the moon shines down on the shimmering waters it is possible to still see the small town lying beneath the waters.
There are walking trails around the large lake as well as places where you can kayak, canoe, and have fun in sailing boats. The small lake railway is a brilliant way to relax and admire the scenery.
The railway runs for nine miles / 14.5 kilometres (return journey), and the round trip takes around an hour. Gaze through the windows as you chug along in a traditional steam train, admiring the beauty of the lake and Snowdonia National Park. Trains run from Llanuwchllyn Station to Bala Station and back again.
Enjoy a late lunch in a countryside pub before continuing your adventure.    
4. Portmeirion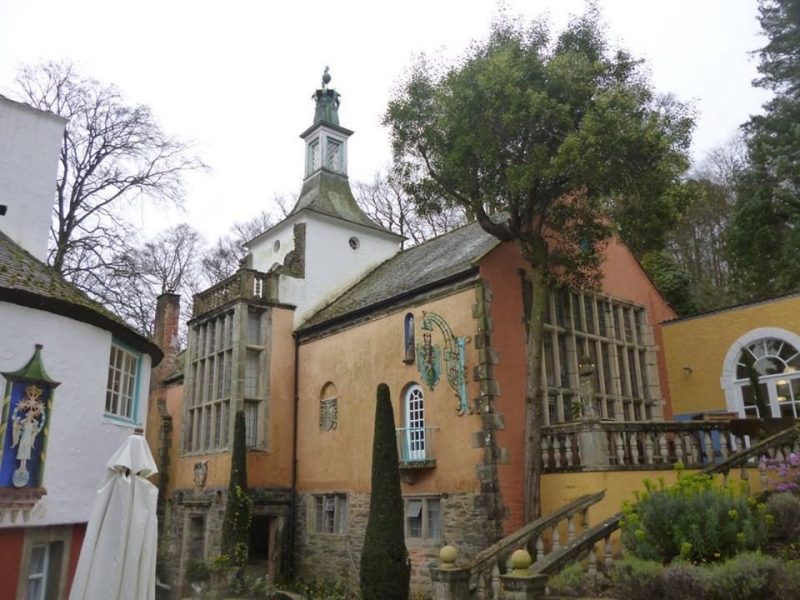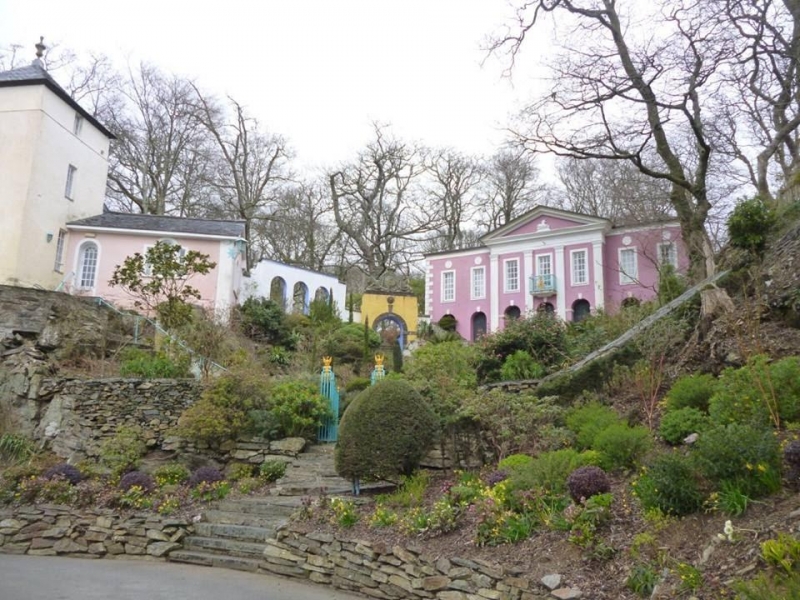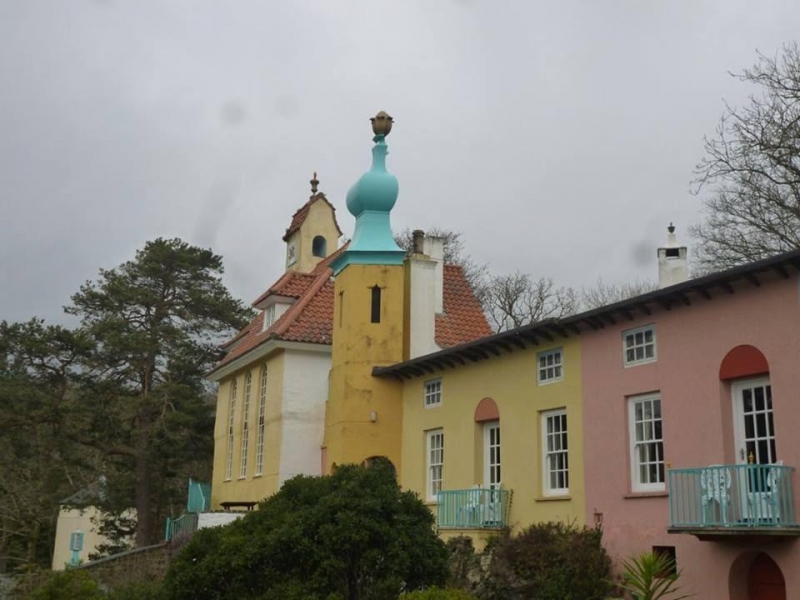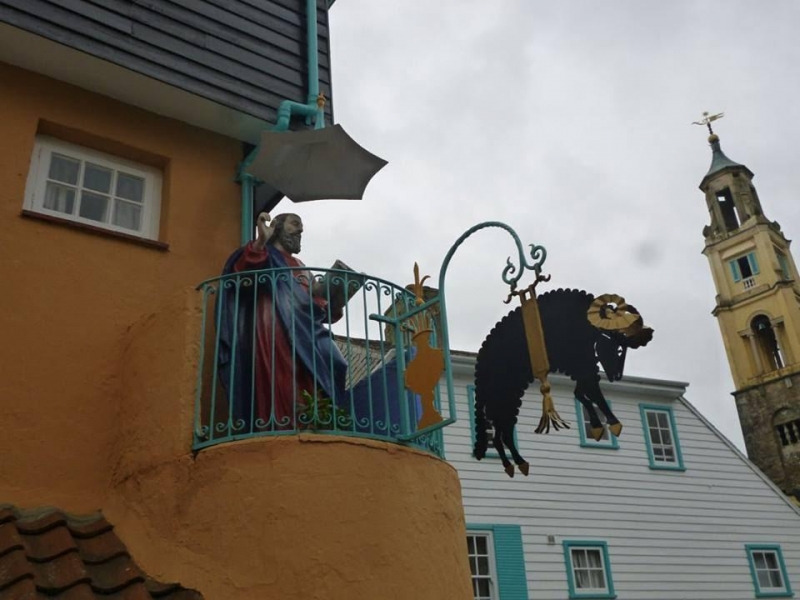 From Bala Lake continue your road trip to the quirky Italianate Village of Portmeirion. The drive should take around an hour, non-stop, and you'll pass through splendid scenery.
Portmeirion is one of my all-time favourite places in North Wales. It was built in 1926, with the creator determined to show that man-made structures can enhance natural beauty. Some buildings were purpose built, while others were dismantled and brought to the site from various places around the country.
Sitting on a private peninsula, the village was always intended to be a tourist attraction. People can relax on the nearby beach (though do be careful not to be caught in high tide), stroll through the gorgeous grounds, admire the whimsical architecture and statues, spend the night in an unusual accommodation, and take a break in one of the onsite cafes and eateries.   
No two buildings are the same throughout Portmeirion.  Structures are in different styles, including Regency, Gothic, and Jacobean. Painted in all colours of the rainbow, buildings are adorned with turrets, arches, domes, windows of all shapes and sizes, statues, weather vanes, balconies, and other features. Buildings include a church, lighthouse, town hall, and dainty cottages.    
5. Overnight: Harlech or Criccieth
Both Harlech and Criccieth are just a short drive from Portmeirion and each is a terrific place to spend the night. Whichever town you chose for your overnight stay, you won't be disappointed. Each boasts cute B&Bs as well as more traditional hotels, a selection of olde-worlde pubs, and a decent choice of places to eat. Plus, you'll find a historic castle in each town too!
Day Two
Wake up early and take a short stroll around Harlech or Criccieth (depending on where you spent the night), before continuing your road trip around North Wales.
6. Beddgelert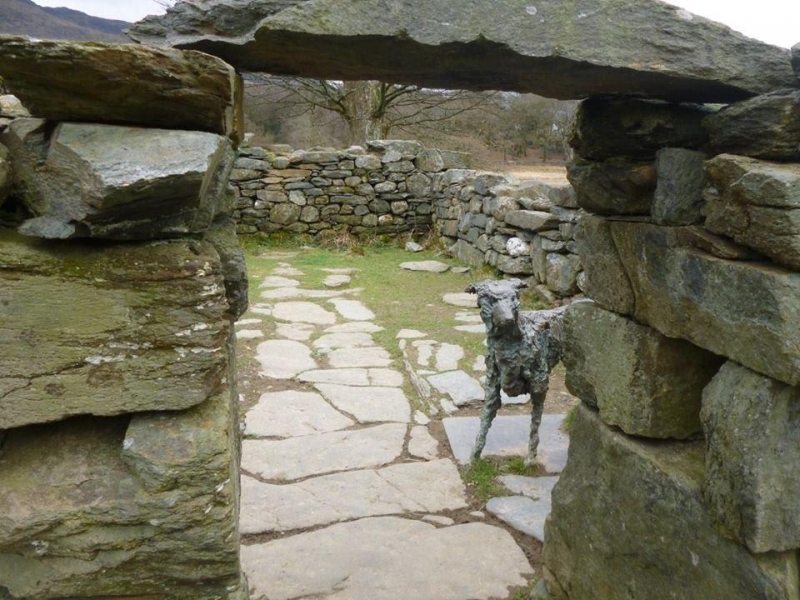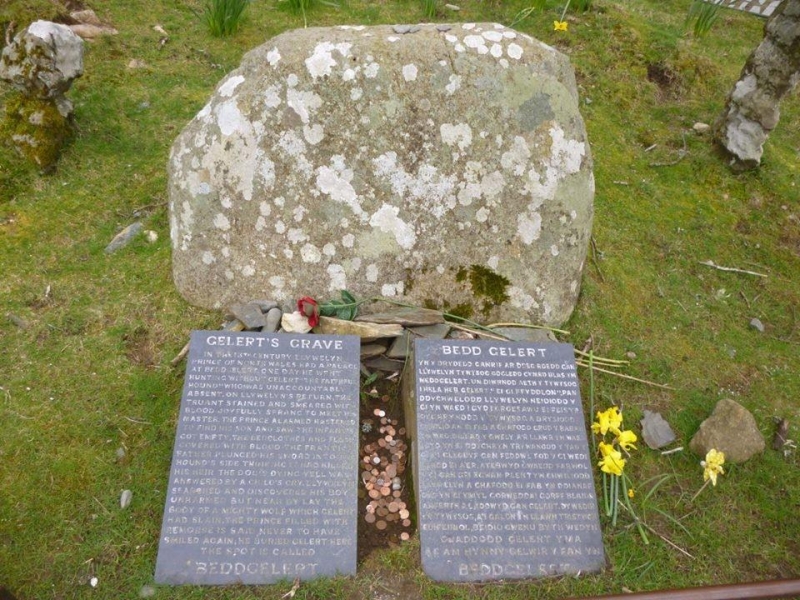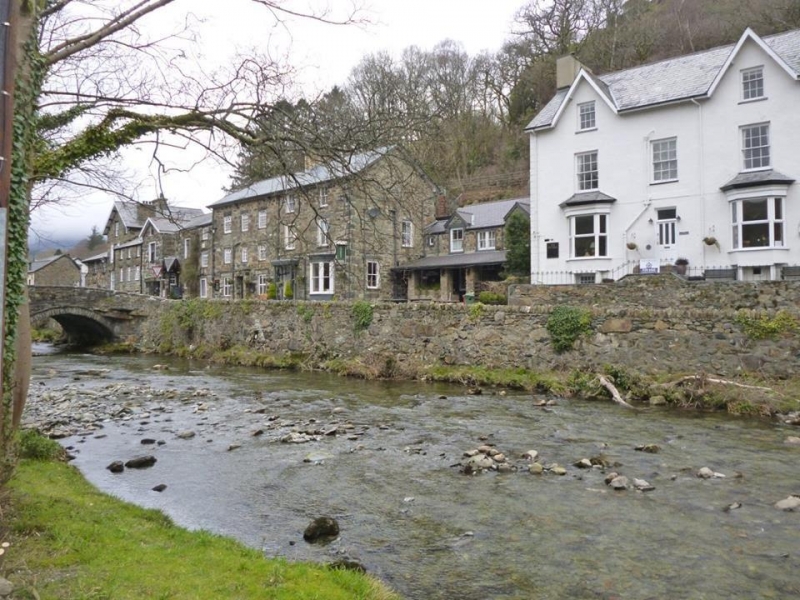 Beddgelert is a small village in Gwynedd, North Wales. Within the Snowdonia region, the picturesque village is named after a faithful hound who features prominently in local lore. It is also said to be one of Wales's prettiest villages, thanks to its stone buildings, historic church, a small river, and traditional vibes.
One of the main things to see in Beddgelert is Gelert's Grave. Local legends tell of a dog that was left to take care of a baby while his owner went out hunting. Accounts differ as to whether the dog's owner was a woodcutter or a prince. In any case, the man came home to find the dog dripping in blood and the baby nowhere to be seen. In a fit of rage and sorrow, believing the dog to have murdered the baby, the man stabbed the dog to death. After killing his dog, the man heard a baby crying. He found the baby unharmed and the bloody corpse of a wolf.
Today, you can see a simple stone grave marking where Gelert's body was buried and the remains of a stone dwelling. A metal effigy of Gelert peers out through the stone doorway.
I had visited the grave as a child and was keen to return as an adult. I still felt the same twinge of sorrow and emotions as I imagined the loyal pet's bravery and his brutal end.
7. Caernarfon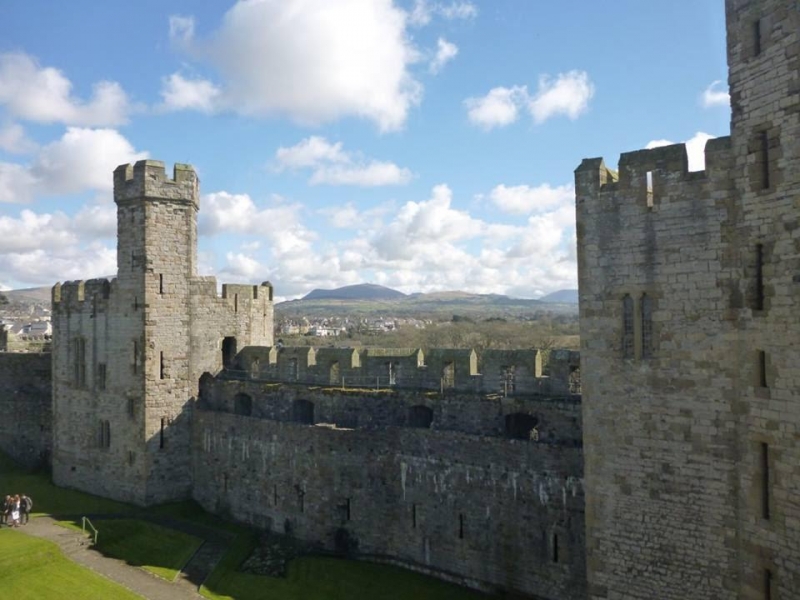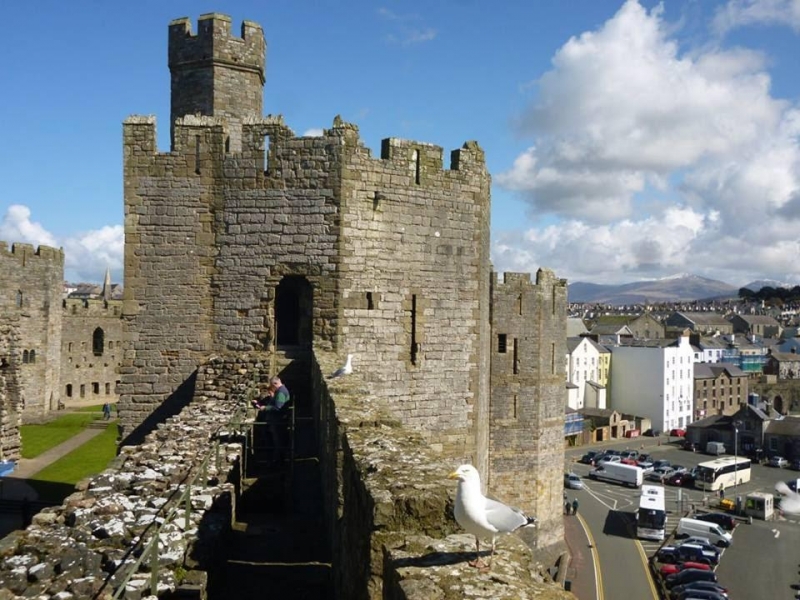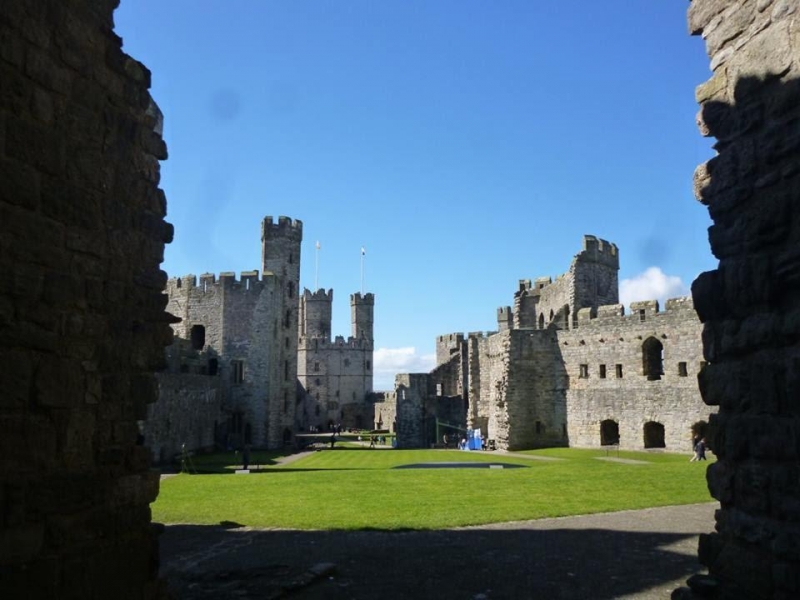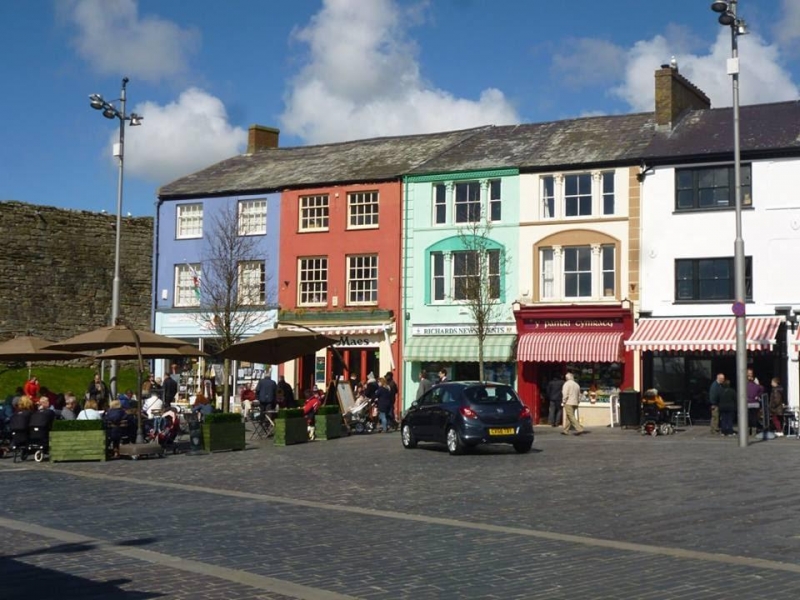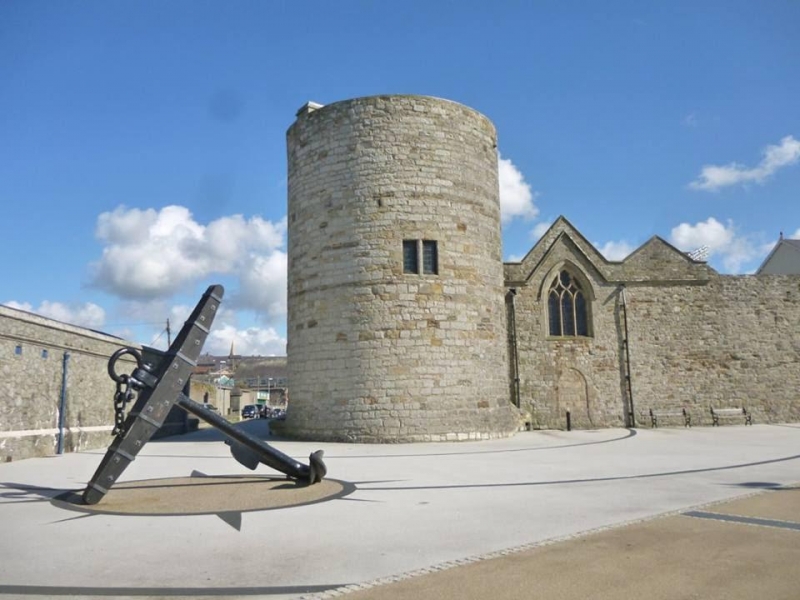 Drive to the attractive and historic port town of Caernarfon (sometimes also spelt Carnarvon and Caernarvon) and spent a couple of hours walking around the town and exploring the mighty castle. You may notice that locals speak another language—Caernarfon is known for having many speakers of Welsh.
Stroll through the old port and admire the views, walk around the old medieval walls, see pastel-coloured buildings alongside the main square, and visit landmarks like Saint Peblig Church, the Old Market Hall, and the striking Caernarfon Castle.
One of the most impressive and intact castles in the whole of the UK, Caernarfon Castle dates back to the 11th century. Today a UNESCO World Heritage Site, the castle was attacked many times in the past. Restored after a period of decline, today's visitors can easily imagine the castle's grandeur in the past.
You can climb up onto the higher walls before going even higher up inside the angular towers to emerge at the top of spiral staircases at gorgeous vantage points. Explore hidden passageways and peer into dark nooks and crannies. Do watch out for low ceilings and uneven surfaces!
There are interesting displays around the castle and the large lawn is a pleasant place to relax on a sunny day.
8. Conwy
Follow the A487 to meet the North Wales Expressway and drive until you reach Conwy, a coastal town near Llandudno. You'll find many places to eat lunch as you spend a couple of hours discovering the major sights.
History fans can explore the magnificent ruins of Conwy Castle and visit the remains of Aberconwy Abbey, which are now part of the newer parish church. Other historic sites include the old Elizabethan house of Plas Mawr and the 14th-century Aberconwy House. Designed by leading architect Thomas Telford, the Conwy Suspension Bridge is another place of interest.
In my opinion, one of the town's absolute must-sees is the Smallest House in Great Britain. The tiny home was once apparently owned by a tall fisherman! Although it certainly won't take long to look around, it's well worth paying the small fee to peek inside the two small rooms, one up and one down, and imagine what it would be like to live in such a small space.
Time permitting, you can also pay a visit to nearby Llandudno, where you'll find attractions like the Great Orme, Llandudno Cable Car, pier, and beach.  
9. Gronant Dunes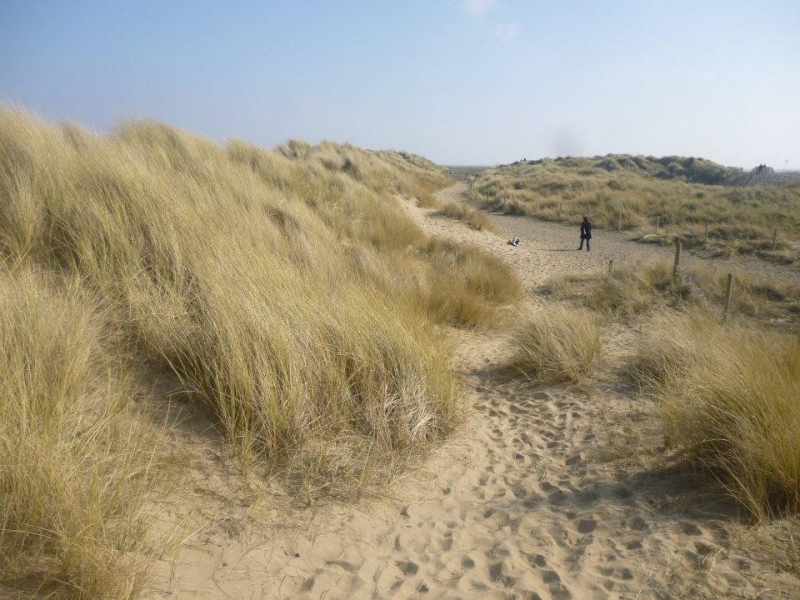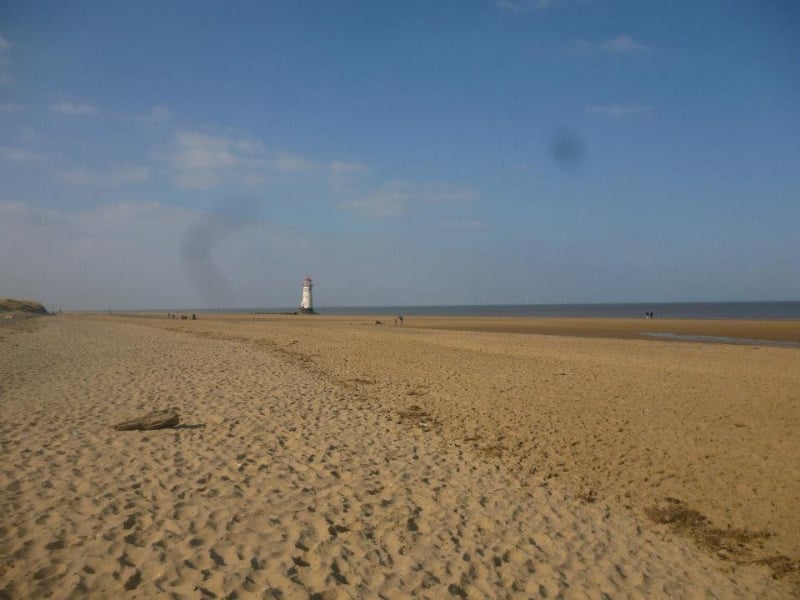 On your way back to your starting point, make stops at Gronant Dunes and Talacre Beach, near Prestatyn and Holywell respectively, to admire some of North Wales's rugged coastal scenery and sandy beaches.
And, there you have it … an action-packed and diverse itinerary that lets you enjoy many marvellous places around beautiful North Wales.