When I look back to receiving my exchange acceptance letter to the University of British Columbia (UBC) in Vancouver, Canada, elation would not be the first emotion that comes to mind. To be frank, it was not my first choice of destination. Secondly, what I knew about Canada at the time was largely limited to maple leaves and large tracts of tundra. For most students in Singapore Management University (SMU), Europe was their preferred destination with rich history, vibrant culture, and affordable intra-continental transport.
Also read: 7 Dream Destinations for Your Student Exchange Programme
It will then come as a surprise to even me that after a cumulative month of travelling the U.S. from coast to coast, Vancouver remains my favourite city and a place where I would seriously consider living in the foreseeable future. Mere nostalgia? Hardly, if I may explain:
1. Incredible Natural Beauty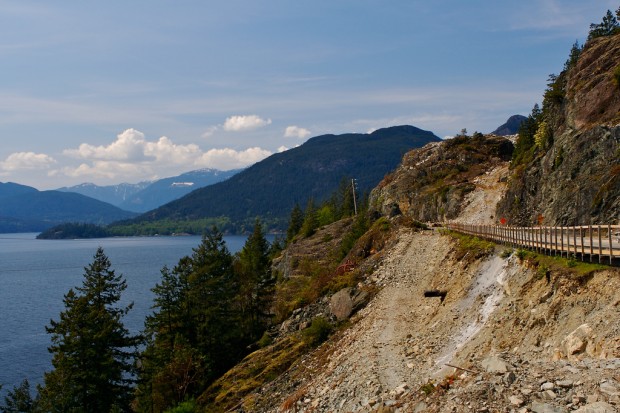 Image credit: Proggie
"Beautiful British Columbia" is the state tagline, and what it lacks in imagination it makes up by being certainly on point. Vancouver is bordered in by the Pacific islets to the west and mountain ranges to the north. These two elements so define Vancouver's landscape that Highway 99 to Whistler is known better as the Sea to Sky Highway.
While many cities can claim to have splendid natural attractions nearby, Vancouver sets itself apart with a remarkably beautiful setting within the city itself. The city council deliberately protects designated 'view corridors', allowing an unobstructed view of the North Shore Mountains while walking to class on UBC's Main Mall.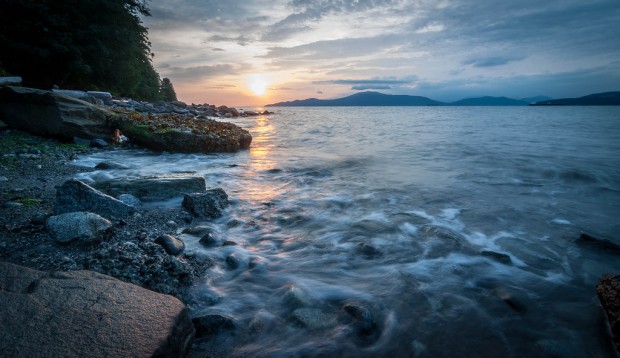 Image credit: Colink
Situated along the west coast, Vancouver also boasts dramatic sunsets that lure many runners and cyclists to the coastal banks. Many UBC students – and sometimes dubious old men – flock to the clothing-optional Wreck Beach, which remote location and considerable 473 steps descent ensure it remains happily free of crowds.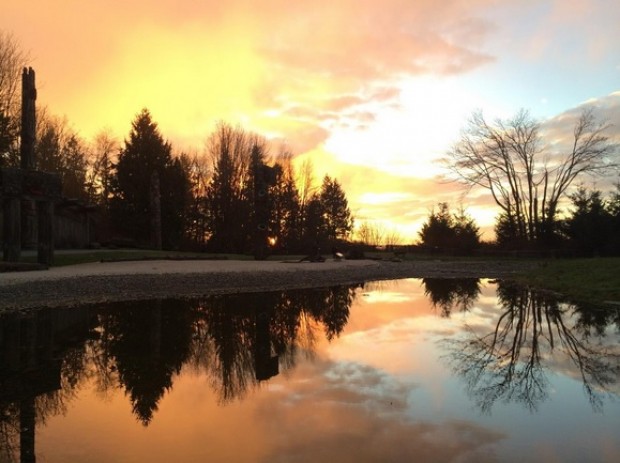 Reflecting Pool, UBC Museum of Anthropology
2. A Winter Paradise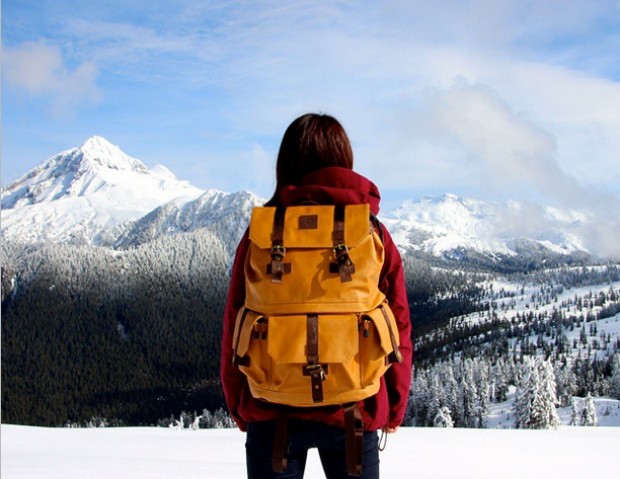 Image credit: Christabel Chan
As I famously opined on Facebook, the only thing that trumps the mountain views from UBC is venturing to those same peaks on weekends. As the 2010 host city of the Winter Olympic Games, Vancouver and its neighbouring resort town Whistler are often found on lists of the best destinations for skiers and snowboarders in the world. If you're new to the sport, take beginner lessons on any one of Cypress, Grouse, or Seymour mountains. And yes, it's part of the learning experience when children barely out of preschool ski circles around your hapless figure when you're attempting to get on your feet for the 54th time.
Other local winter favourites include ice skating and snowshoeing, the latter of which is essentially hiking with a spiked tennis racket attached to your shoe. More interesting than it sounds, snowshoes work as flotation devices that turn precarious mountain traverses into manageable strolls on a blanket of white snow.
3. Idyllic Springtime Activities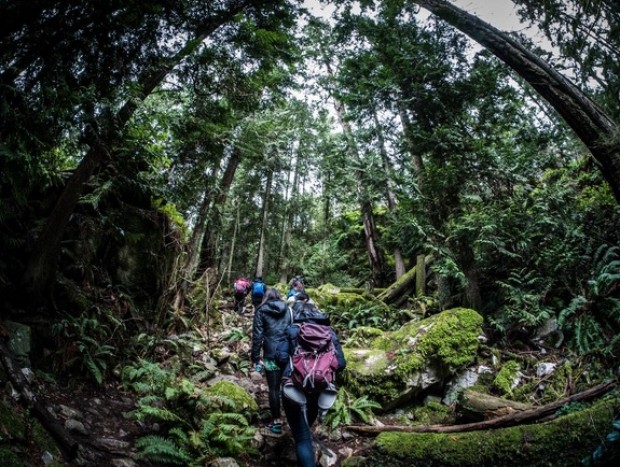 Image credit: Max Khoo
As the snow cover melts, prime hiking season in Vancouver awaits. Hiking is serious business here, with many overzealous adventurers tackling the Grouse Grind's 2,830 steps even before it officially opens to the public. In summer, a hike to one of British Columbia's alpine lakes is a must when the frost gives way to breathtakingly blue waters.
At lower altitudes, cool off by renting a kayak or paddleboard to explore the city's picturesque bay area. Unbeknownst to most locals, Vancouver is also near to a hidden surfing gem in Tofino, a quaint settlement on the western coast of Vancouver Island. Despite being rated as one of the world's best surfing towns, Tofino remains charmingly quiet due to its secluded location. When your instructors come all the way across the Pacific from Australia to surf here, you know you've hit the veritable jackpot.
4. Weather the Envy of Canada
Those along the North American East Coast may shudder from memories of braving frigid blizzards and shovelling their way out of their homes through an ungodly amount of snow this February. While seeking solace from the record snowfall on their mobile phones, they may not be very amused to see Vancouverites gloating about double-digit temperatures on Instagram. In classic #sorrynotsorry fashion, local blog Vancitybuzz published a delightfully obnoxiously piece lamenting how the beautiful weather "impedes our ability to get into work".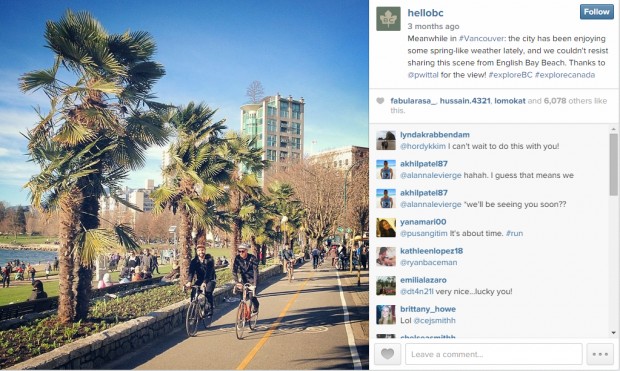 To be fair, 'Raincouver' shares the same reputation as its American neighbour city Seattle for having rainy winters. Unlike tropical Singapore, however, it hardly ever pours in Vancouver, with the weather instead settling on a mild drizzle that may annoy you for the good part of a day. A mere water-resistant hoodie will suffice for showers, and if you stay around for summer, Vancouver actually is the second driest major Canadian city after Victoria.
5. Great Diversity of Food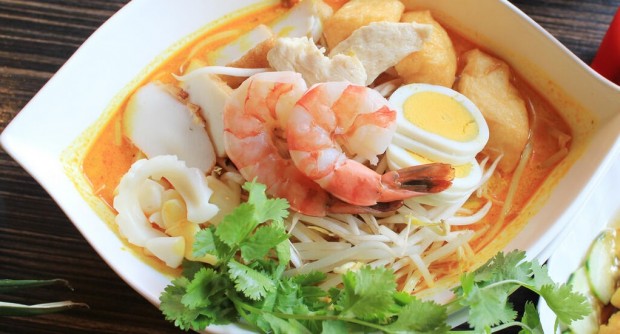 Image credit: The Banana Leaf Apolo Vancouver
Travellers in the U.S. will inevitably confront a constant medley of burgers, pizzas, hot-dogs, tacos, and fries. The non-stop assault of dough, cheese, and grease will make many an Asian palate crave for a lighter reprieve. As a Western city where Chinese restaurant awards are a thing and a Japanese food stand transformed the local food truck scene, Vancouver is perfect for Singaporeans spoiled by the variety of cuisines at home. Despite what you'd expect, the California roll also finds its origins in Vancouver. Oh – and did I mention you can find Singaporean food as well?
6. Having the Best of East and West
Every spring, many tourists visit Netherlands and Japan for their world-famous tulips and hanami (cherry blossoms) respectively. I'll just leave you with this: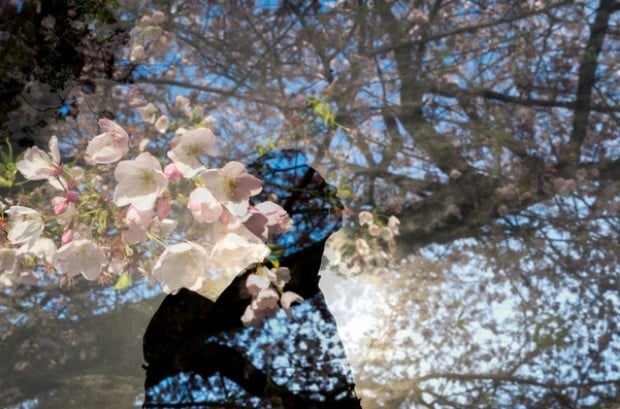 Image credit: Max Khoo
Cherry blossoms lining street after street in Vancouver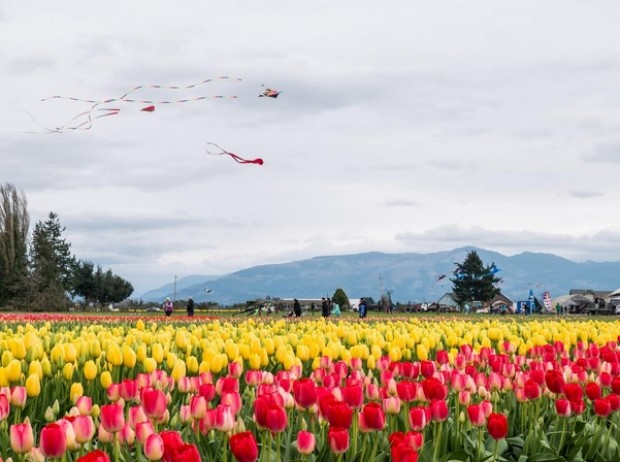 Image credit: Max Khoo
Skagit Valley Tulip Festival, a two-hour drive from Vancouver