So you want to visit Canada, eh?
Not just America's polite northern neighbour, Canada is loved by seasoned travellers because it is simply an awesome place to visit.  Canada has no match when it comes to diverse, natural beauty and outdoor activities, but our country should also be known for its food and rich culture that extends beyond our well known bilingual heritage.
So put on your toque, grab a Molson Canadian, kick back and check out our list of 12 things every traveller will love about Canada. 
1. Poutine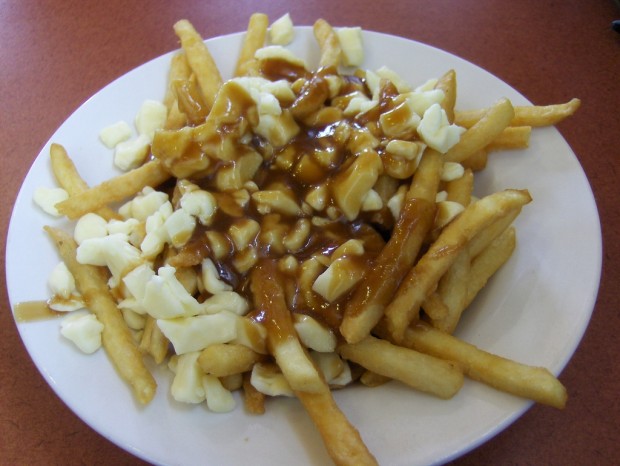 Image Credit: Joe Shlabotnik
If you've heard of Canada, you've heard of poutine.  This French Canadian classic of fries covered in cheese curds and gravy is loved across the entire country.  Some cities even have weeklong "Poutine Festivals" where local restaurants try to invent winning flavours like Poutine Benedict or Pulled Pork Maple Poutine.
2. Banff National Park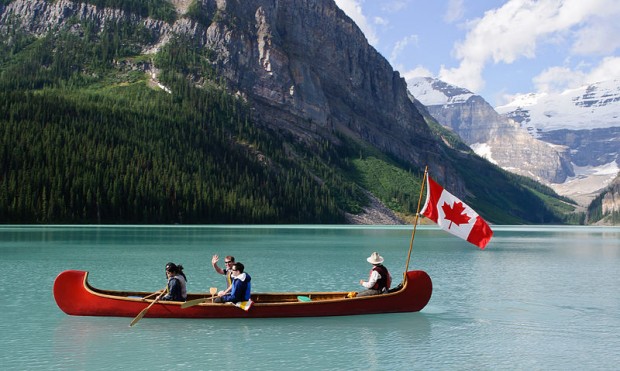 Image Credit: russavia
The epitome of Canadian beauty, this national park along the Rocky Mountains gets millions of visitors each year.  From the charming mountain town of Banff to the rugged and stunning terrain beyond, 96% of the park is wilderness waiting for you to explore its secrets.
3. Getting "screeched in"
The only place in the entire world where it's a rite of passage for any local or visitor to kiss a cod before downing a shot of heavy rum to be welcomed to the community.  Ask any bartender in Newfoundland where you can get screeched in, and get ready for a truly authentic experience.
4. Breathtaking natural beauty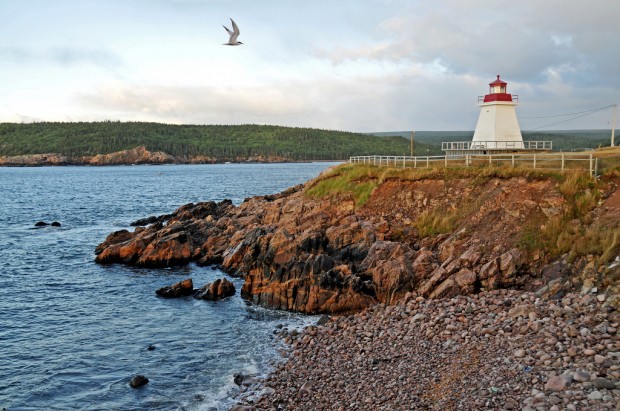 Image Credit: Dennis Jarvis
Certainly the number one reason why I fell in love with Canada, it is unmatched in the diversity of its natural wonders. Few countries compare to the abundance of wonders Canada holds – the stunning Rockies, the cliffs of Cape Breton, vast coastlines along British Columbia, the rugged terrain in the Yukon, dazzling waterfalls and the Great Lakes, and foliage across the country that will make your heart stop in any season.
Also Read: 5 Places to See Fall Foliage in Canada
5. Hockey
Canadians love hockey almost as much as we love Tim Horton's. We're proud of our Canadian-bred players, no matter what NHL team they play for, and of our amazing records in international competition. Join in on the craze and head to an outdoor rink on your trip or partake in an NHL game in one of the major cities like Montreal, Vancouver, or Edmonton.
6. The history
From the first settlers in the east to cowboys in the west, Canada has its fair share of amazing history. A multicultural nation if there ever was one, each province has its own quirks for you to discover.  A rich First Nations history from Blackfoot to Inuit, the Newfoundlanders unique dialect and its origins, and the storied past of settling the western coast of Vancouver. All across Canada you can find living history sites and immerse yourself in the culture of this proud country.
7. Breathtaking open spaces
With only four people per square kilometre, there's a great possibility you could be the only person for a hundred kilometres sitting in the middle of a pure blue, glacial lake in the Rocky Mountains. Yeah, remember to breathe.
8. Calgary stampede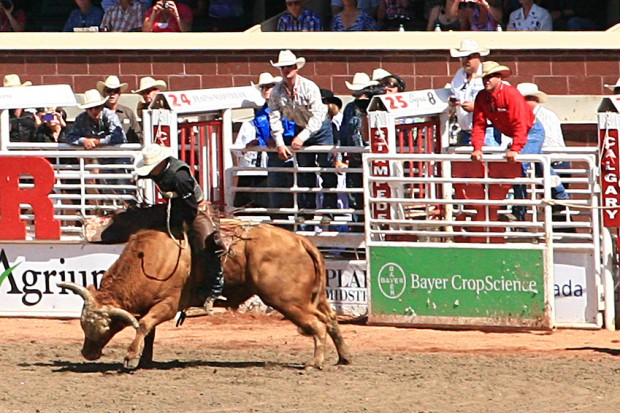 Image Credit: Laszlo Ilyes
Ten days every July, Calgary hosts the world's biggest rodeo. Basically an all out party and an excuse to wear plaid and cowboy boots, the Stampede has been around for over 100 years.  There are large free pancake breakfasts all around the city, shopping showcases, chuckwagon races, theme park rides, midway games, and they pride themselves on coming up with the weirdest food you'll ever find, like deep fried cookie dough, scorpion pizza, and the world's most expensive hot dog.
9. Beaver tails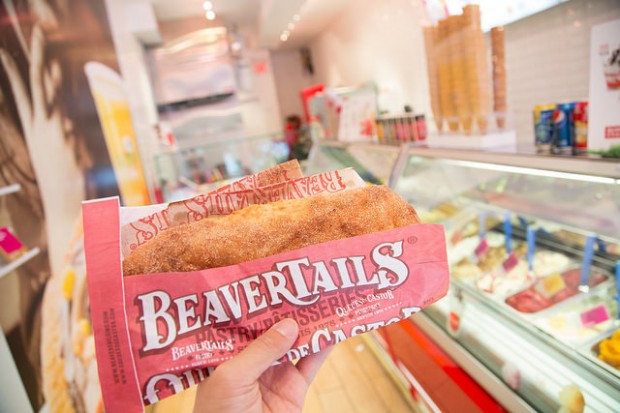 Image Credit: Norio Nakayama
Confusing name, out of this world delicious. Think fried dough covered in innumerable choices of sweet delights. For your first taste, stick with a classic like chocolate, bananas and icing sugar. It certainly won't be your only taste.
10. Canada loves dinosaurs
Every Canadian loves to visit the badlands and hoodoos of Drumheller and the Royal Tyrrell Museum to feel like a kid again. You can go on real dinosaur digs and see a large collection of some of the most complete dinosaur skeletons anywhere in the world.
11. The people
Canada is known for its friendly, multicultural atmosphere. Everyone is recognized here, and as a traveller you will be welcomed with open arms to every hotel, lake, restaurant and bar.  The friendly, welcoming attitude extends through each province
Also Read: Canada's New Time Machine Brings You Back to the 40s, Circa 1948
12. Limitless outdoor activities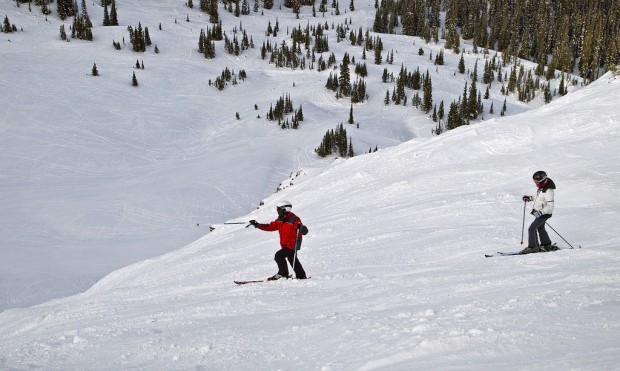 Image Credit: Doug Zwick
Adventure seekers, rejoice!  With the abundance of natural landmarks, it's no wonder that the outdoor activities here are virtually limitless.  Though known for epic ski resorts (rightfully so) winter isn't the only season when it's best to get outside. Across Canada there are activities for every season that encourage you to stay outdoors. Skiing, snowshoeing, hiking, biking, skydiving, surfing, dog sledding, I could go on!
Sounds pretty awesome? See you in Canada!