Located in the mountainous northern parts of Thailand, Chiang Mai is a city teeming with history and culture. There's so much to see and do here, from exploring ancient landmarks and popular natural attractions to traversing busy city centres that never sleep and massive night bazaars that never seem to end.
So if you're thinking of taking 3D2N to experience Chiang Mai's amazing street food and other prominent spots, here's a guide that can help.
Day 1 – Where tradition and modernity meet
As part of your trip, drop by one of the most revered mountaintop temples in Thailand. The Wat Phra That Doi Suthep comprises various Buddha statues, elephant carvings and detailed dragon statues. To reach the central shrine, you'll have to climb a long, intimidating set of steep stairs. Two ferocious demon statues guard the main entrance to the temple precinct, while vendors selling souvenirs, snacks and antiques line the base of the stairs. You can reach the mountain by hiking, renting a motorbike or hopping into a songthaew (red truck that operates as a communal cab).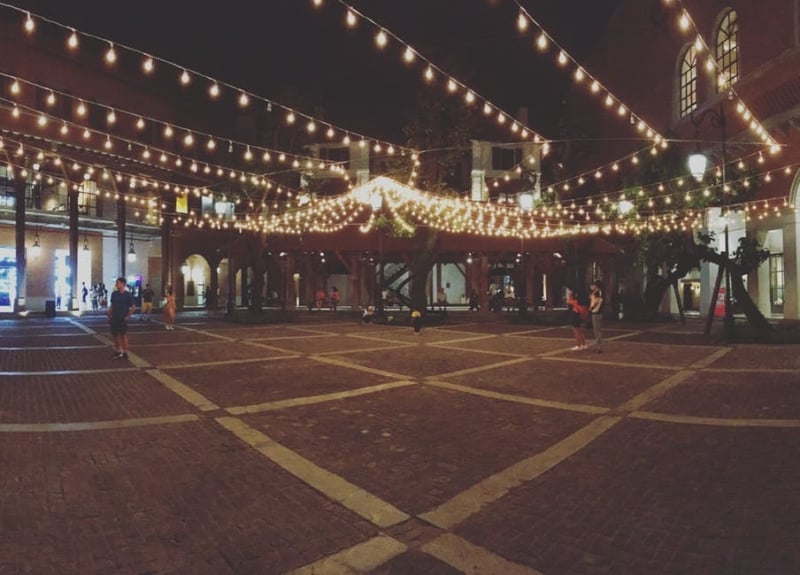 Head on over to Nimmanhaemin Road to explore the trendiest part of Chiang Mai that's filled with fancy bars, lavish restaurants and beautiful people walking along the paved roads. A relatively new shopping mall has opened up at one end of the street. Here, you can find a long list of designer shops and other outlets. Feast on the stylish atmosphere and glittering lights!
On to the main event; the renowned Chiang Mai Night Bazaar. This colossal labyrinth of street food stalls, souvenir shops (with clothes, scarves, carvings and trinkets) and a multitude of other intriguing attractions is great for both shopping and eating. Near the bottom end of the huge bazaar on Chang Klan Road, the Anusarn Market offers a plethora of food stalls at affordable prices.
After dinner, head on over to the stadium nearby for an exciting Muay Thai boxing match. As you may know, Muay Thai is a huge part of the local culture here. Entrance fees to these fights range between 200 and 400 THB.
Day 2 – Natural bliss
Let's begin your second morning with a little exercise. Take a walk around San Kamphaeng Road, offering some insight into Chiang Mai's bustling everyday life. Also known as the 'Handicraft highway', this 10km stretch of sights and sounds is made up of outlets famous for pottery, wood carving, sculpting and silk products. This area is especially known for its pottery (known as Celadon) which emits a green glaze similar to Jade.
The Doi Inthanon national park, which also holds the title of being the highest peak in Thailand is next on the list. This landmark is absolutely stunning, filled with natural wonders that give the country its reputation. Enjoy some light trekking through the area, or take a leisurely stroll around the park. Nearby, you can find several waterfalls, a hill tribe village and many other attractions such as two famous pagodas built to honour King Bhumibol Adulyadej and Queen Sirikit. It's only about a two-hour drive from the city so there's plenty of time left to enjoy the day.
Dinner on day 2 will be had at Aroy Dee (located "under the tree" on Sirimangkalajarn). A favourite place for many tourists as well as locals, this little eatery is proof that Chiang Mai is filled with culinary surprises, featuring signature dishes like Khai Jiao (crispy omelettes deep-fried in oil) and loaded Tom Yum Soup.
Day 3 – Some amazing cultural insight
Catch a glimpse of Thai tradition before you head back at the Bo Sang Umbrella Village (Some 14km away from Chiang Mai). There's plenty of access via public transport here and this quaint spot is known for wonderfully handcrafted products, including meticulously painted umbrellas and fans. Coupled with its picturesque natural setting, this stop offers visitors a look at the country's culture and traditional industries.
What better way to wrap your trip up than with a two-hour boat ride along the Mae Ping River. Bask in the breathtaking scenery that runs along the river route and take a gander at the traditional 'teak' houses that appear between the lush greenery throughout the boat ride.
Drop by for lunch at one of Chiang Mai's most beloved Khao Soi (a local dish served with curry spices over egg noodles) stalls, Khao Soi Khun Yai. This restaurant combines two types of noodles; crispy fried and bouncy flat noodles soaked in a thick and flavourful gravy. This place can, however, be pretty tricky to find. Located between the temples Wat Rajamontean and Wat Khuan Khama, it's tucked down a driveway that's filled with tables and chairs so keep your eyes open.
Chiang Mai is a destination that's filled with street stalls, tasty food and fascinating cultural landmarks. Make sure you take your time when strolling through its many hotspots and try to discover as many of hidden gems and interesting areas as you can.