Visitors to Thailand's province of Chaiyaphum might be surprised to see signs for an attraction billed as the Stonehenge of Thailand. After all, the Northeastern province is a long way from the iconic ancient site in the UK. Thailand's "Stonehenge" may be a natural spectacle, as opposed to a man-made site, but it is, nonetheless, impressive and photogenic.
Also marketed as one of the Seven Wonders of Thailand, here's the lowdown on the Stonehenge of Thailand:
What is the Stonehenge of Thailand?
The Stonehenge of Thailand is the nickname of Mor Hin Khao, a collection of stone monoliths and other unusual rock formations on a plateau within Phu Laenkha National Park. The Thai name translates as the Hill of White Rocks.
Surrounded by mountains and forests, five huge pale rocks tower over the landscapes. Known in Thai as Sao Hin Ta Ton, the rocks were given their nickname because of their impressive size. Local legends say that the rocks glow with a bright white light on special nights in the Buddhist calendar, including nights with a full and waning moon.
While the large 12-metre-high pillar-like stones are a highlight of the area, visitors can also clamber atop smaller, smooth rocks for a different view of the surrounding terrain and see curious rock formations at Dong Hin that, if you tilt your head a certain way and use a bit of imagination, are said to resemble various creatures and objects. Try to spot mushrooms, chedis, turtles, boots, and more. Other groups of rock formations at Mor Hin Khao include Lan Hin Ton Sai, Hin Chedi Klong Chang, and Suan Hin Lan. Easy walking trails lead between the groups. Interestingly, the remote site was used as a filming location for the movie, "The Legend of King Naresuan".
Where is the Stonehenge of Thailand Located?
Phu Laenkha National Park is in Chaiyaphum province. The plateau that is home to Mor Hin Khao is situated around 40 kilometres, or an hour's drive, from Chaiyaphum town. The provincial capital is 340 kilometres from Bangkok and 130 kilometres from Khon Kaen.
How can I get to the Stonehenge of Thailand?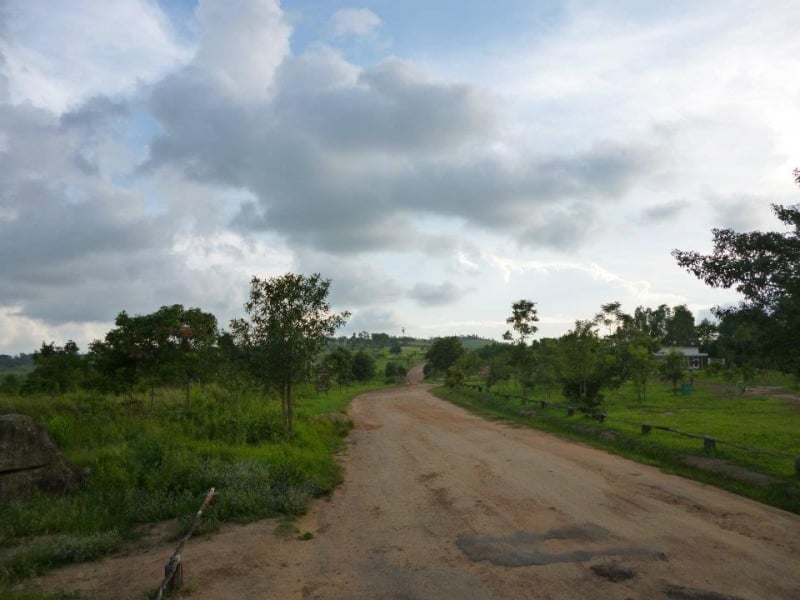 Chaiyphum town is well connected to Bangkok, Khon Kaen, and other Thai cities and towns by bus and minivan. Having your own transportation is the most efficient way of exploring the province and accessing Mor Hin Khao, though it is also possible to charter a tuk tuk or songtaew (converted pickup truck with two benches in the back) in town to traverse the mountainous road to the plateau. Do note that admission to Phu Laenkha National Park costs THB 100 for foreign visitors.
A range of accommodations is available in town, though if you want to experience the majestic area and its splendid views and nature for longer, there is a basic campsite at Mor Hin Khao.
Are there any attractions nearby?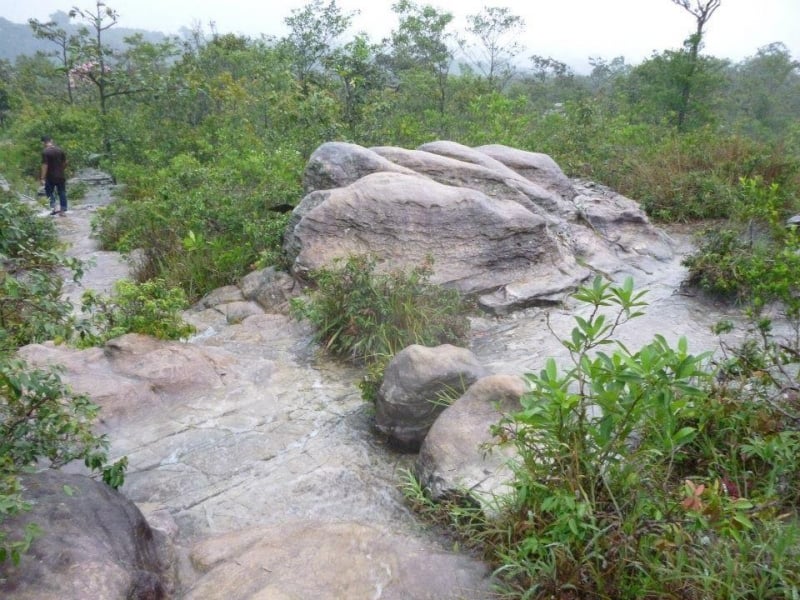 Chaiyaphum province has several splendid national parks, mountains, waterfalls, and scenic viewpoints. It's a terrific place for fans of the great outdoors!
Pha Hua Nak Viewpoint is within walking distance of Mor Hin Khao and offers stunning vistas across the rural landscapes. Tat Ton and Tat Fa waterfall, both within Tat Ton National Park, are around 20 kilometres from Mor Hin Khao.
A number of temples and monasteries dot the countryside, with Wat Arun Dhamma Sathan among the most famous.  
Pa Hin Ngam National Park is another awesome attraction in Chaiyaphum. Along with curious rock formations and incredible views, those who visit during the rainy season will be rewarded with the glorious sight of rolling fields of vibrant purple Siam tulips.
Chaiyaphum may be a lesser-visited province, but it's well worth a visit for those looking to explore a more off-the-beaten-track destination with a rural vibe and beautiful nature. Mor Hin Khao is a jewel in Chaiyaphum's crown and should definitely not be overlooked if in the province.