Sawadee! Thailand marked the best solo trip I ever had. Also, I'm lucky enough to have celebrated the Songkran Festival with an old friend, new friends and some Thai locals.
Day 1 – Bangkok
I arrived at the airport at around 930am, waited for my luggage and went straight to the AIS kiosk to buy a local Thai SIM card for my internet plan.
Tips
Thailand is an extremely hot country, prepare your protection and refreshments!
Beware of Tuk Tuk scams and overcharged River Cruises
Beware of overly friendly person. You will feel it if they will scam you or not. But better be careful.
Always have coins for train fare. It's easier to use the ticket vending machine.
Airport to Bangkok via Train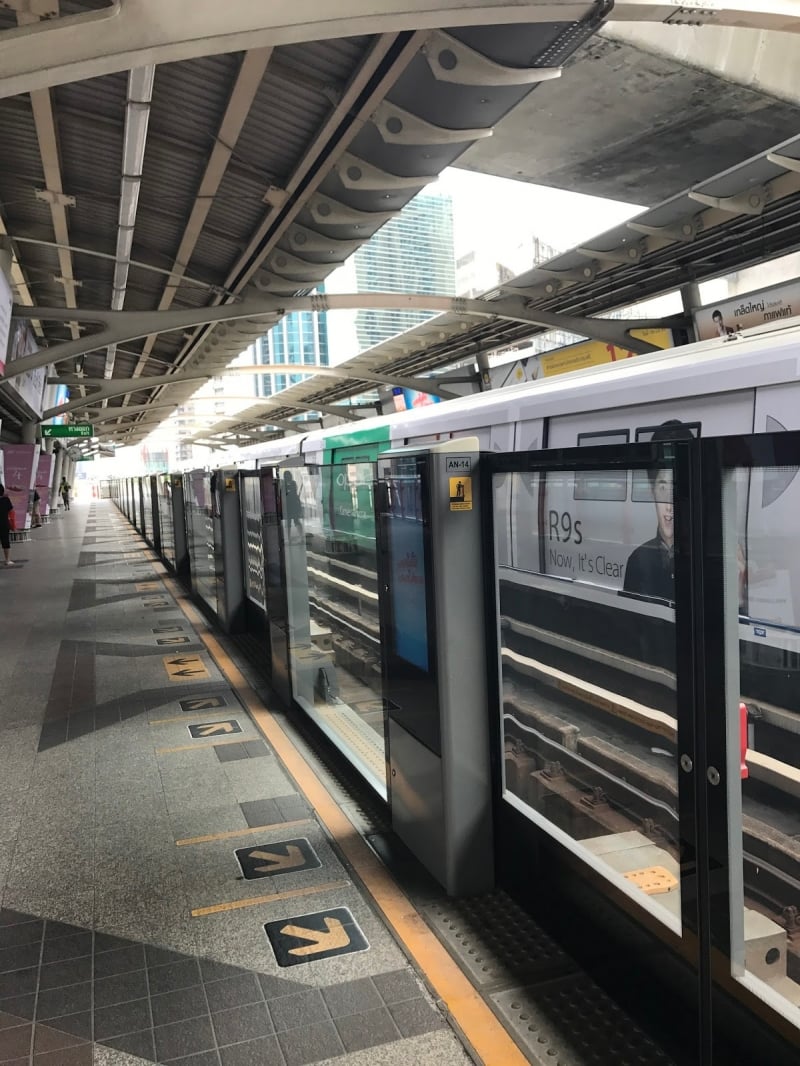 I booked a hostel near Phaya Thai Station of the Airport Rail Link Line and also a station on the BTS Line.
Travel time is around 45 mins and costs ฿45. You can easily find the train station at the airport. Don't be intimidated because their airport is huge, pretty and has adequate guideways and maps to help you on where you're headed. For me, it is easier to take the train than the bus. In my opinion, Bangkok has pretty weird bus stops compared to other Asian countries.
Hostel in Bangkok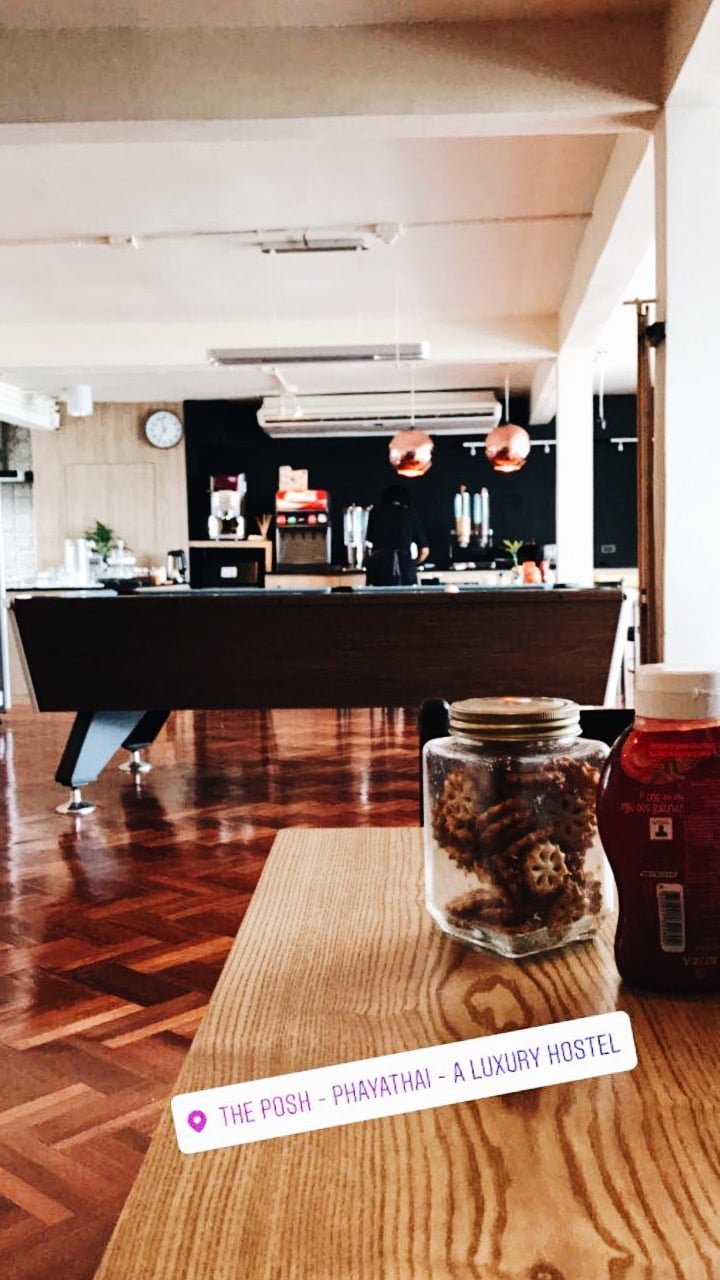 I stayed in Thailand for 4 days and chose a hostel at Phaya Thai, around 10 metres away from the BTS train station. The name of my hostel is The Posh Luxury Hostel. I am so amazed and satisfied with their service. Upon arriving, I ask them if they could help me with my luggage since I can't open it. I asked them to break it. They lent me a temporary luggage until I bought a new one and also gave me a free scarf in celebration of the Songkran. Scarfs are popular in Thailand. My accommodation is a one bunk bed in a female dormitory with buffet breakfast.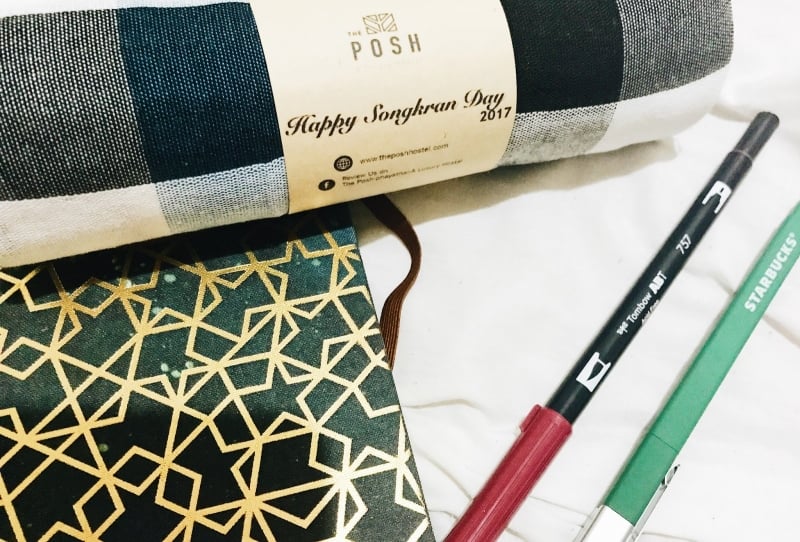 Their breakfast buffet is good and reasonable for the price from 7am to 10am. The cereals, coffee and soda are unlimited 24hrs. They also have a jacuzzi and pool table on the top floor, but I wasn't able to enjoy those perks since I am always out.
The Wats in Bangkok
Simply, Wat is the Buddhist temple in Thailand, Laos or Cambodia. I met a friend at Saphan Taksin Station and there's a ferry terminal near the station to get to Wat Arun, Wat Pho, Grand Palace and other nearby attractions within the Chao Phraya river. You can view the fare and timetable of the Chao Phraya Tourist Boat here.
Also read: My Experience Exploring Bangkok Like a Local
First stop, Wat Arun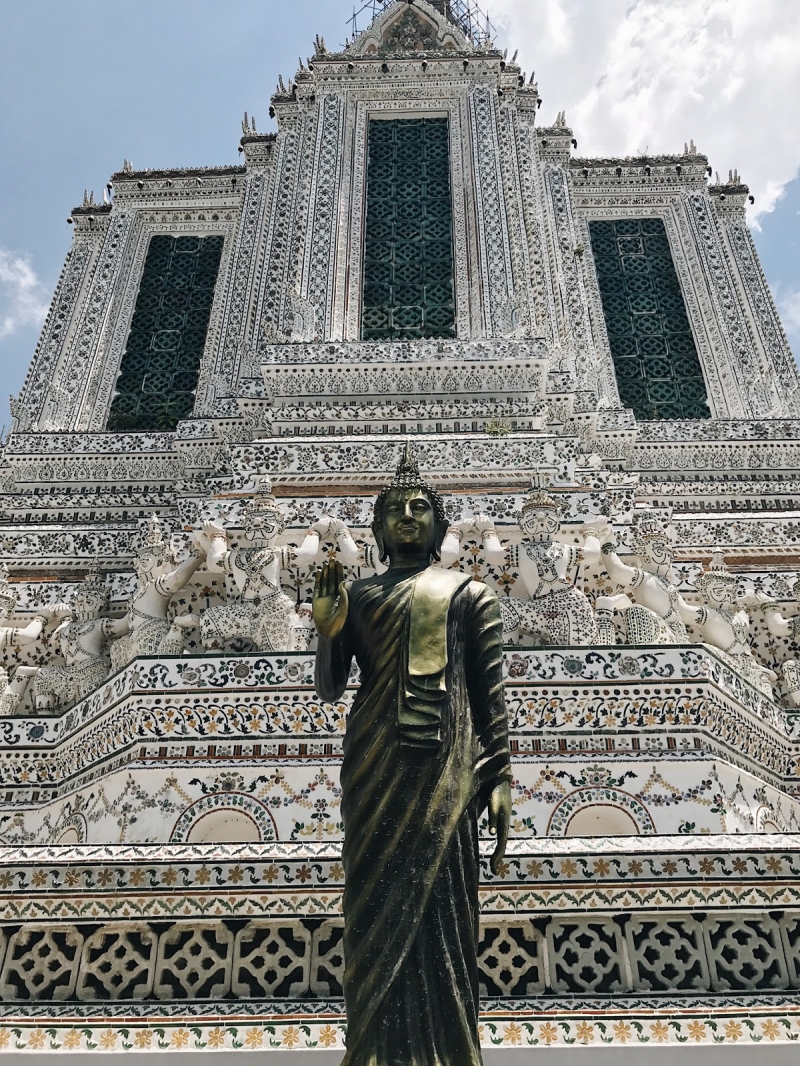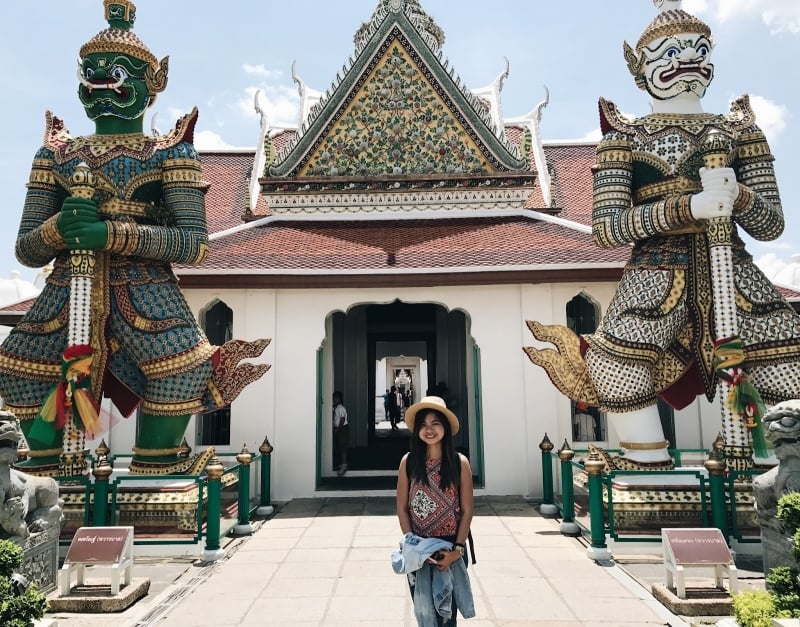 Wat Arun, for me, is one of the most beautiful temples in Bangkok. I will let the photos below do all the explanation on why I considered it that way. The architecture is great and the colours match me.
Next stop, What Pho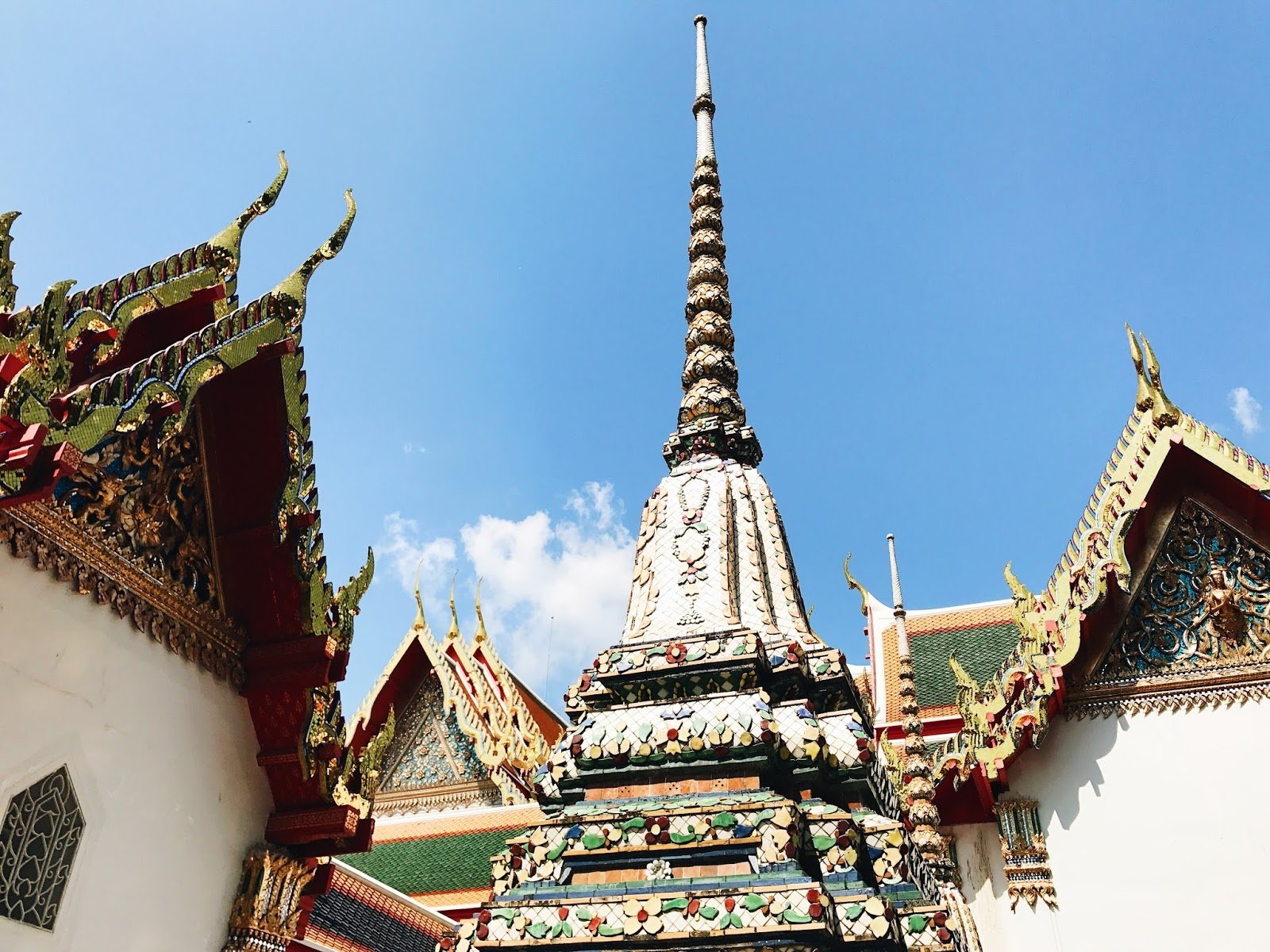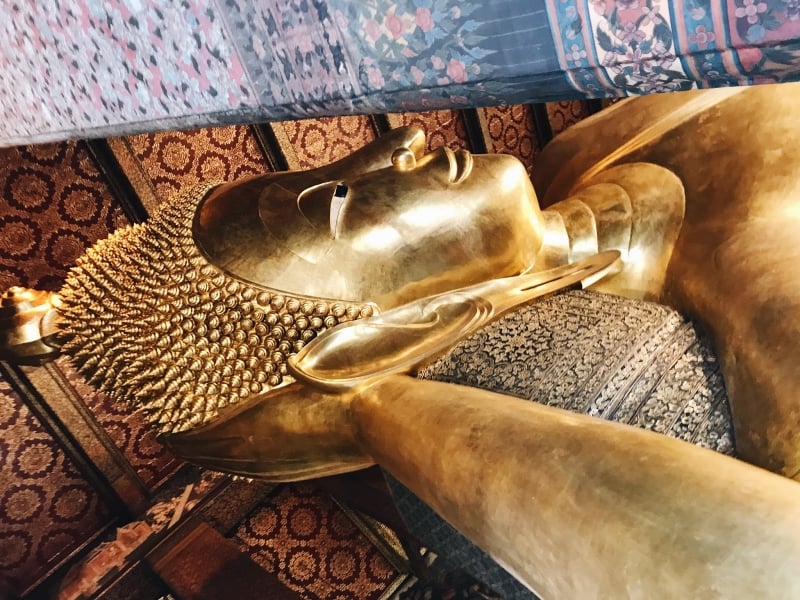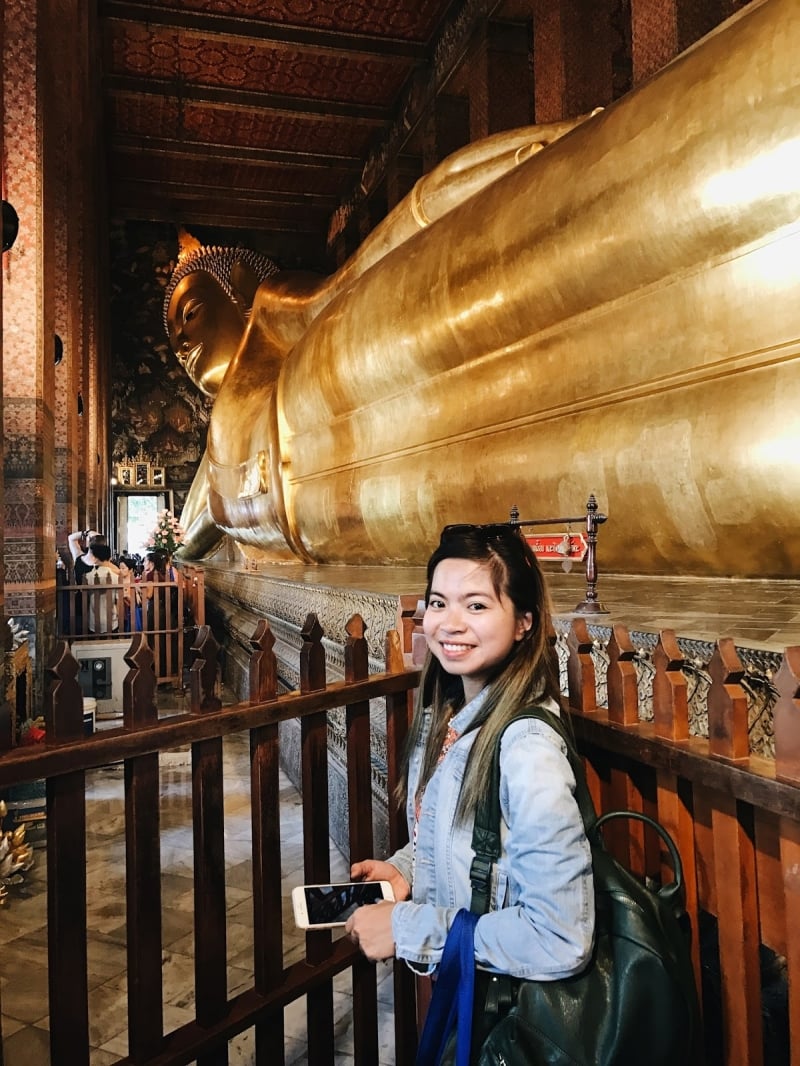 Wat Pho is a must see attraction in Bangkok. Never leave Thailand without seeing this precious reclining Buddha. Expect heavy crowd in this temple and never forget to show respect to the Buddha and the temple itself even if you're not a Buddhist. You will be asked to remove your shoes and wear proper clothing before entering the temple.
Next stop, Songkran Festival at Silom Rd.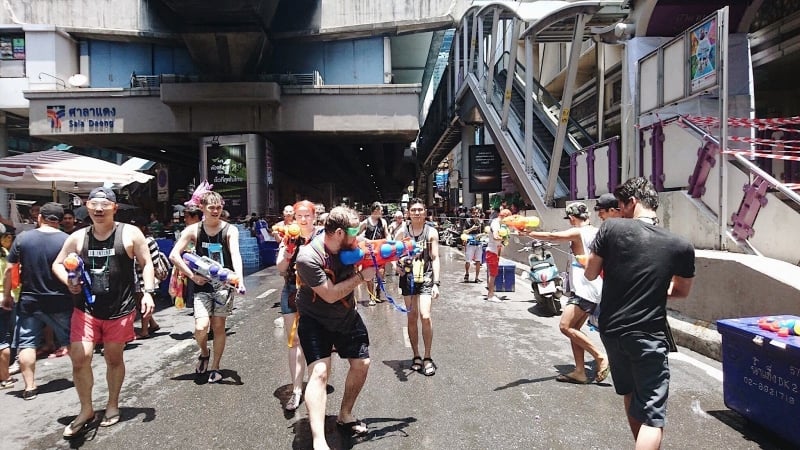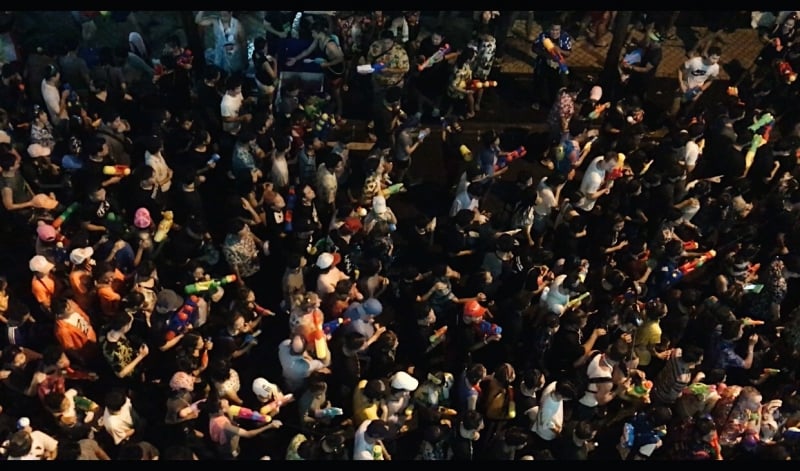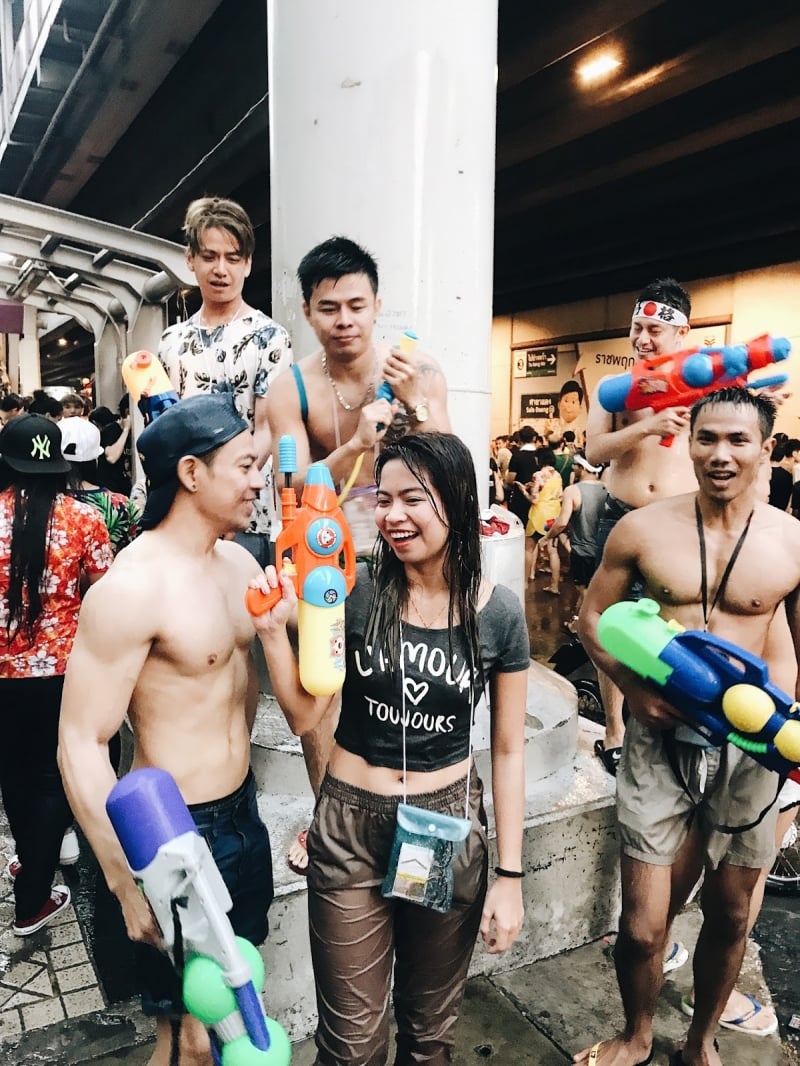 I blogged about my Songkran Experience here. My first day was full of fun, craziness and water gun fights along the streets of Silom and Khao San Rd. For those who don't know what Songkran Festival is, it is a three-day celebration of the Thai's New Year and starts every 13th day of April until the 15th, but sometimes, they extend the celebration until the 17th. Besides giving praises and offerings to the Buddhist monks, part of the tradition also is to get all the people soaked in water which includes non-stop water fights. Splashing and sprinkling people with water signify the washing away of bad thoughts and actions.
Next stop, Khaosan Rd.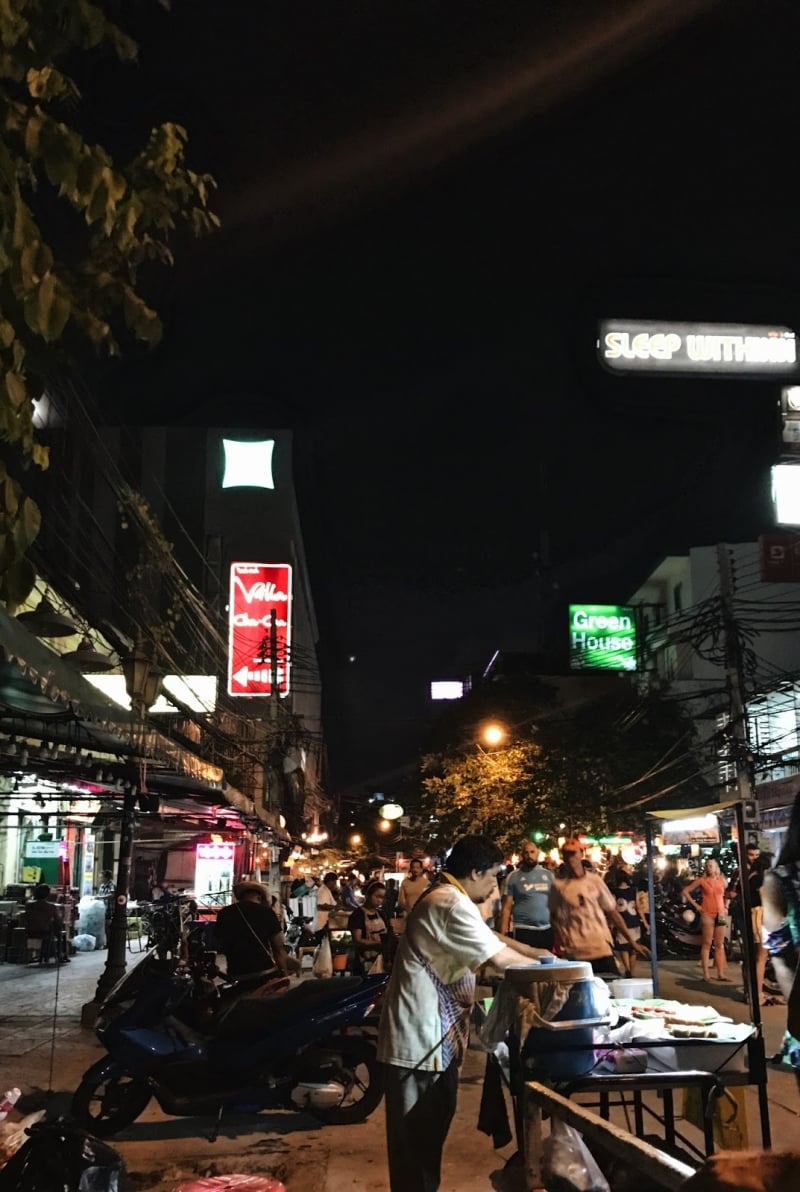 After getting wet and the tiring water gun fights at Silom, changed my clothes at my hostel then went out again to see a friend from cs who is really accommodating, fun and friendly. We rode a Tuk Tuk going to Khao San and he guided me around the area and joined me eating Phad Tai. The water gun fights in Khao San is still ongoing and sadly I got a little bit wet again. I was wearing long sleeves that night and been awake for 24 hrs already. We had a good talk and had a few drinks at a local bar along Khao San. The singer at that bar was so good! She attracted so many people to listen and dance to her music. I don't have much photos that night but I have fun memories to share.
Day 2 – Ayutthaya and Chatuchak Weekend Market
Day 2 is all about my Ayutthaya trip, which so tiring and fun. I had a lot of walks from temple-hopping. We opted to walk instead of taking the Tuk Tuk or hiring a bike. I was with my friend that I met through cs again. We really bonded that long.
Also read: Ayutthaya: The Best Day Trip From Bangkok
Going to Ayutthaya
Train to Mo Chit Station (Chatuchak Park)
Ride Bus # 77 to MoChit 2 (North Eastern Bus Terminal) (Fare: ฿10)
Ride a minivan to Ayutthaya (Fare: ฿60)
In Ayutthaya, Temple entrance at ฿50 each, Tuk Tuk rental at ฿200 per person/3 hrs if you're a group of 4. Ayutthaya is full of historical ruins and temples, all have a significant mark to the Thai people.
First stop, Wat Mahathat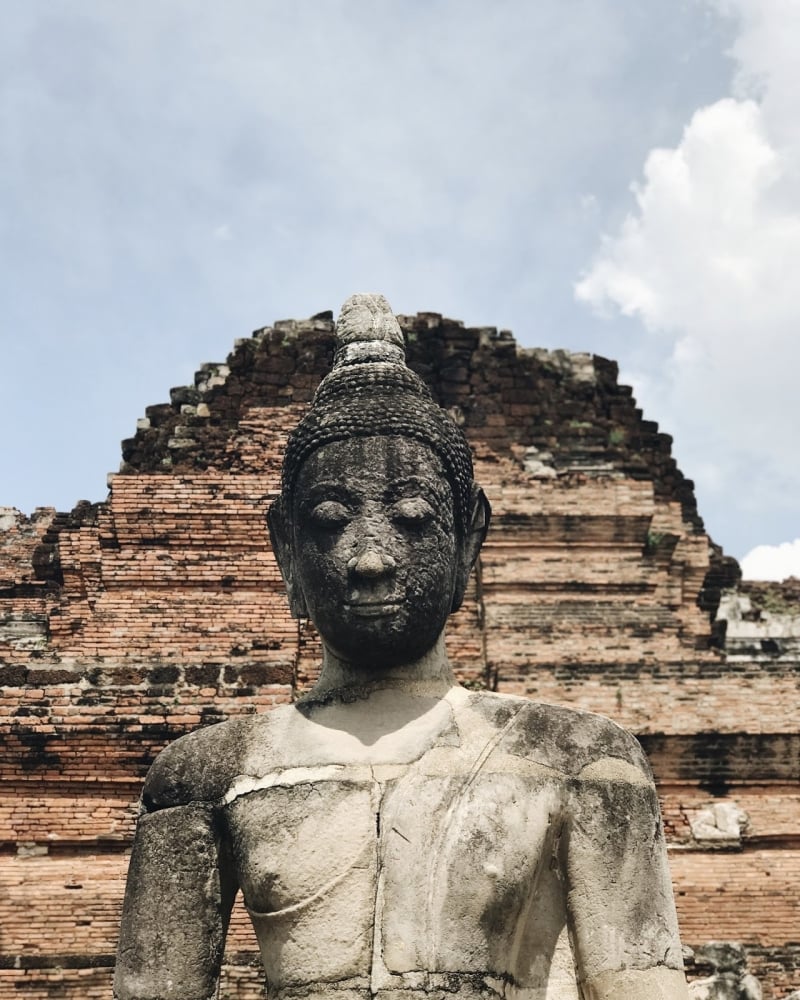 Next stop, Wat Phra Sri Sanphet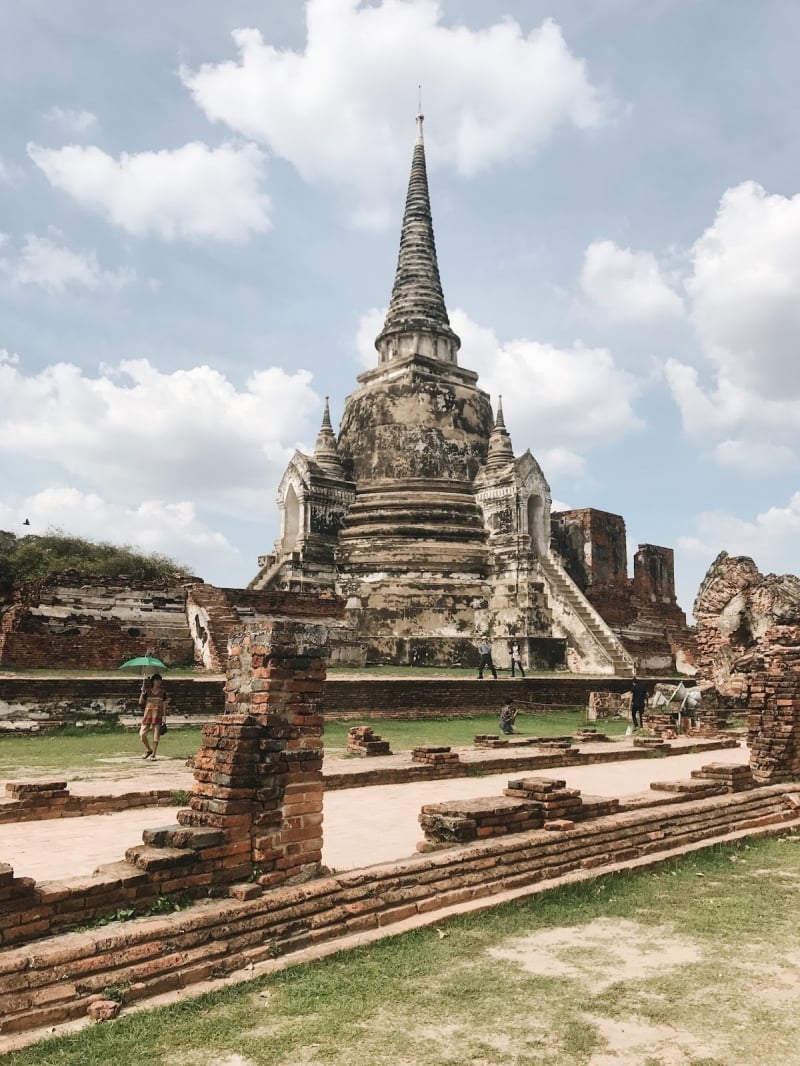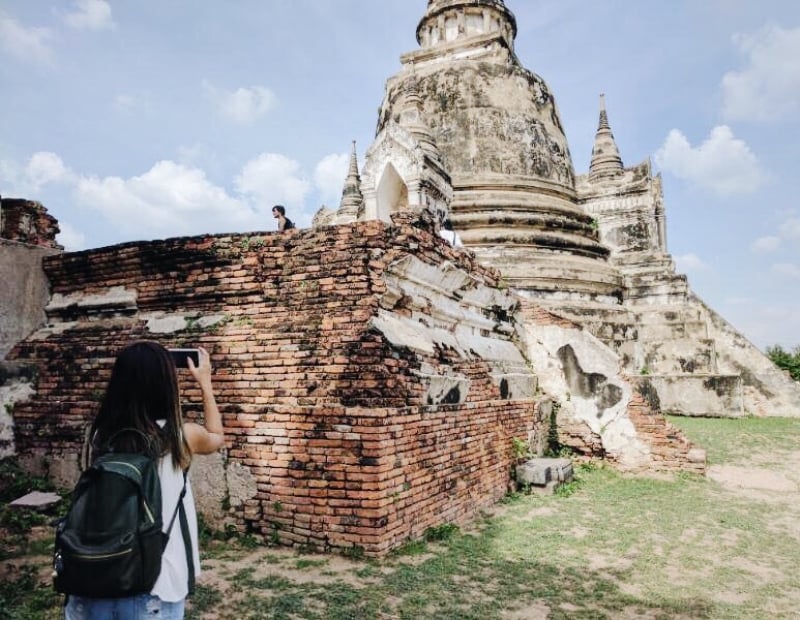 Tri Muk Building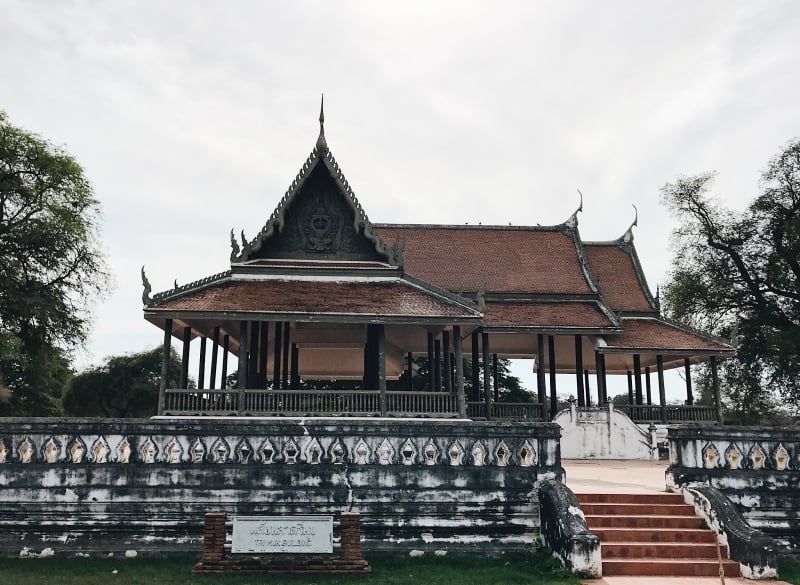 Wat Langkhakhao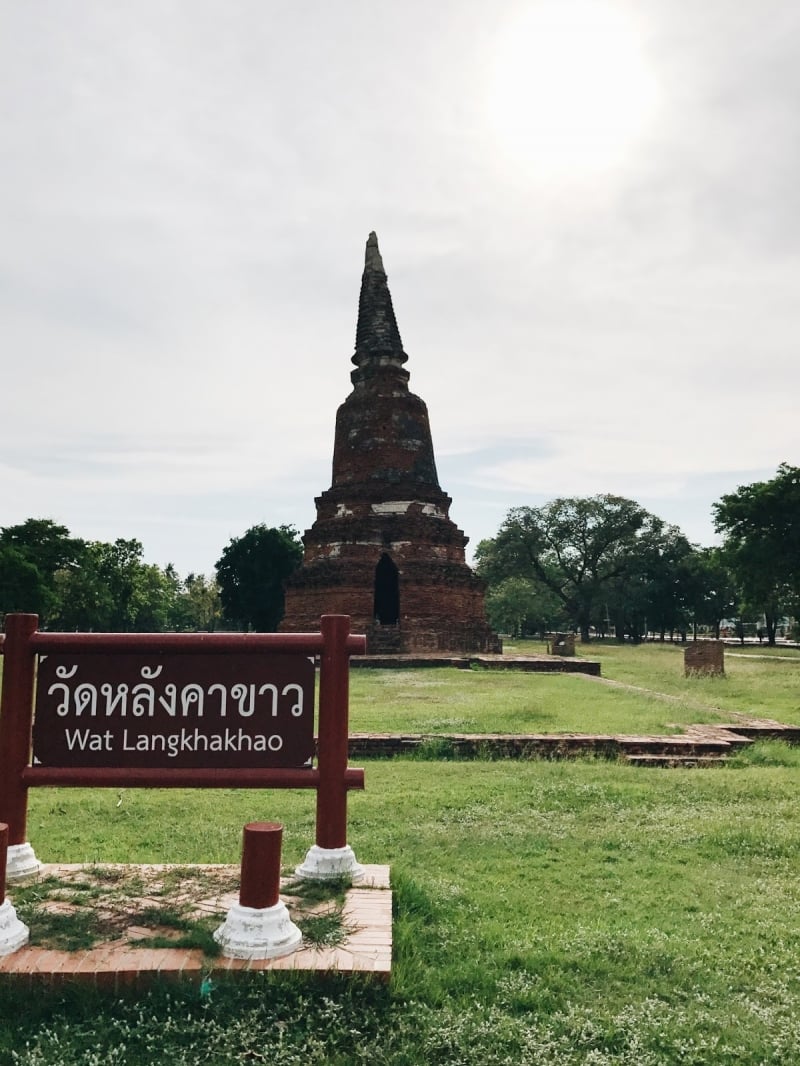 I enjoyed the scenery and the relaxing view of Ayutthaya despite being humid and hot. I can't escape the fact that Thailand is a hot country. There are many temples in Ayutthaya and you can't finish everything for half a day. Here is a map for your guide.
Chatuchak Weekend Market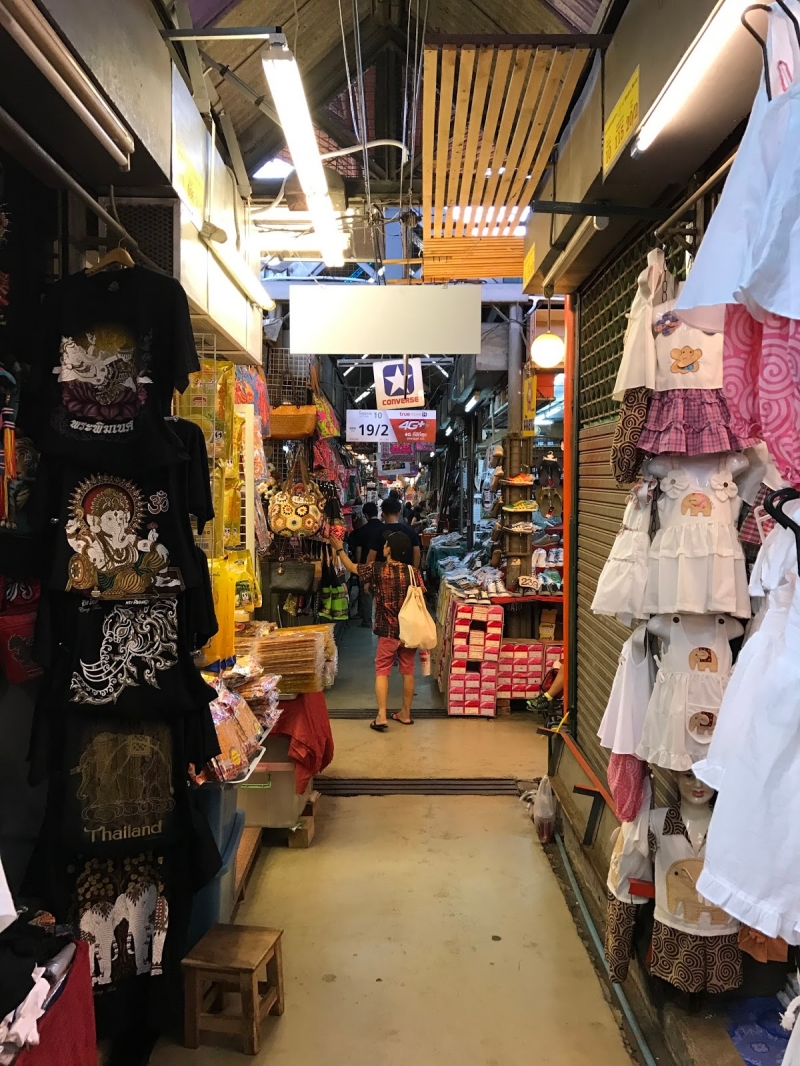 This weekend market closes at 6pm but when we got there, many stores and food stands are still open. The stuff in this market is really cheap. I bought a decent top for ฿100 each and an iPhone case for ฿99. They sell cheap Thai food, too. So if you're planning to go there, it is better to buy the stuff that you need in Chatuchak. We ate at a local Thai food place because we were so hungry from all the walking and talking in Ayutthaya. I had Tom Yum for ฿120 and a mango shake for ฿60.
Day two is so much fun and I also had a good time with my friend from Indonesia! See you soon!
Day 3 – Bangkok: Pratunam, China Town, Siam and MBK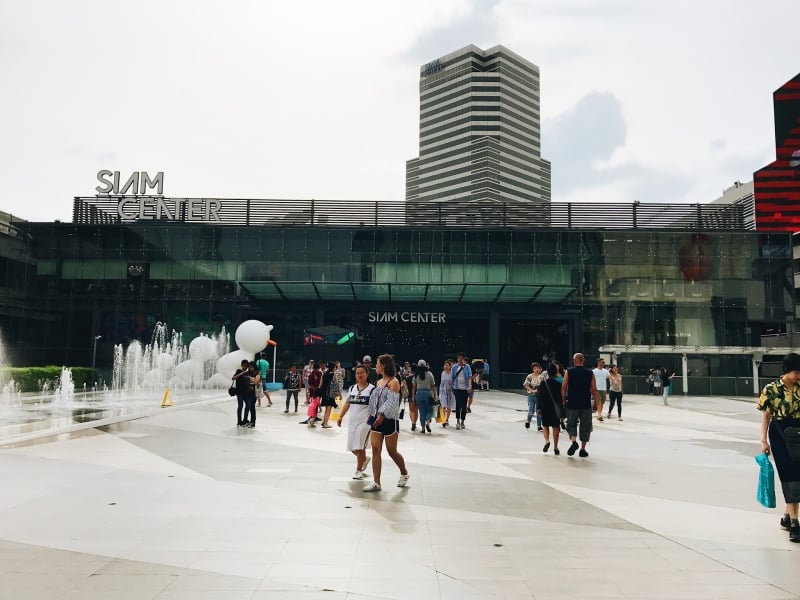 My third day in Bangkok is dedicated for shopping. Clothes and not branded shoes are cheap in Pratunam compared to the Philippines. There's also nothing special in China Town, unless you're looking for some Chinese stuff and food. They sell it cheaper there.
MBK has so much to offer, from food, gadgets to clothes and luggage. But I find the stuff in MBK a little pricey than Pratunam and Chatuchak. When you want to shop for branded stuff, Siam Paragon is your one-stop place! Everything is there including some fancy restaurants.
Also read: 10 Super-Cool Bangkok Night Markets You'll Never Get Sick of Visiting
Day 4 – Fly back to Manila
Food and refreshments in Thailand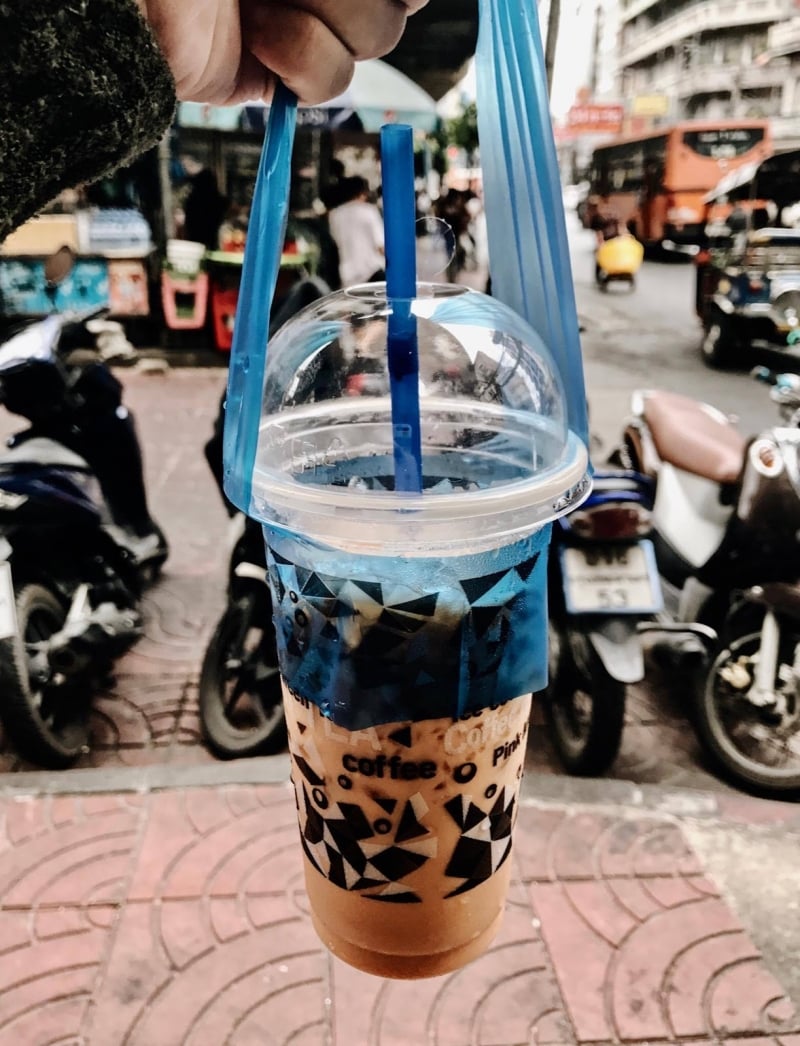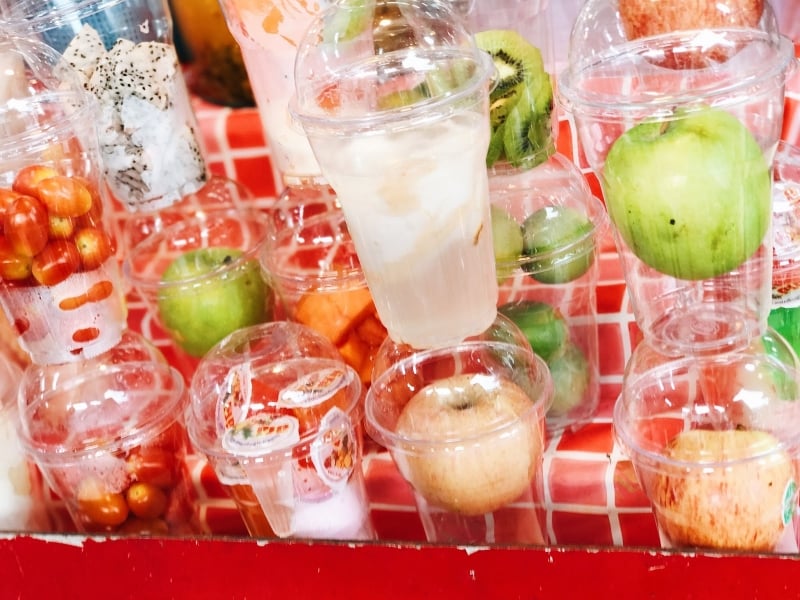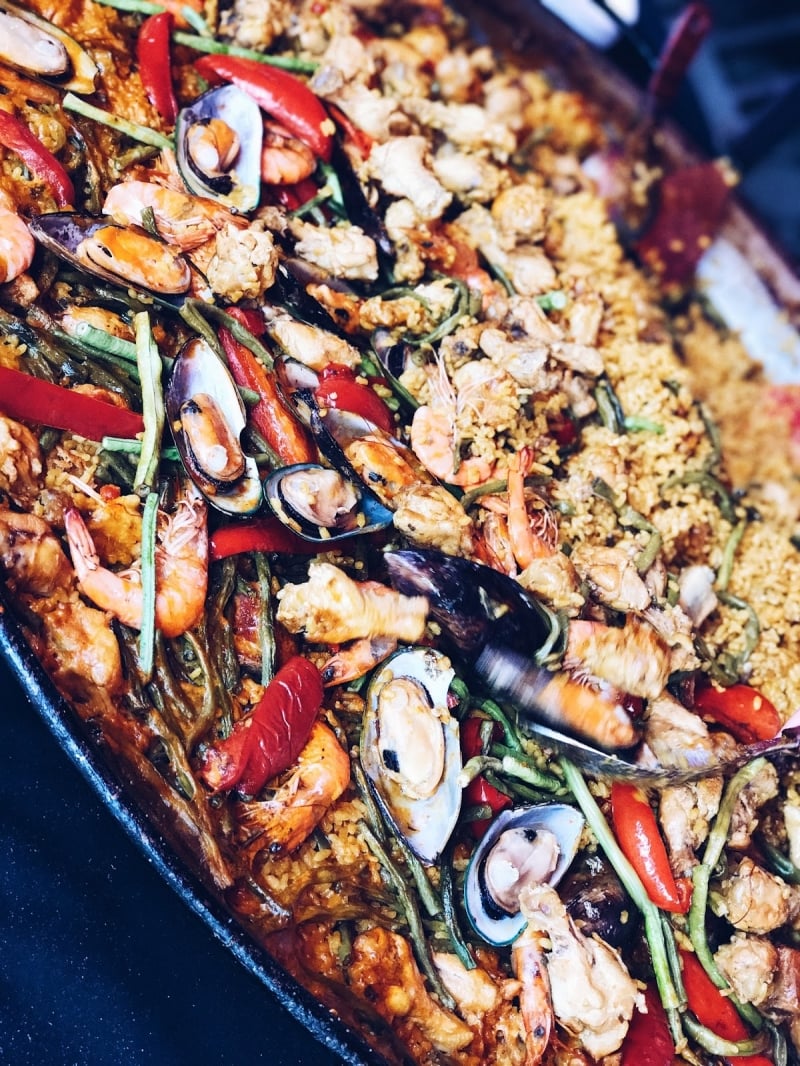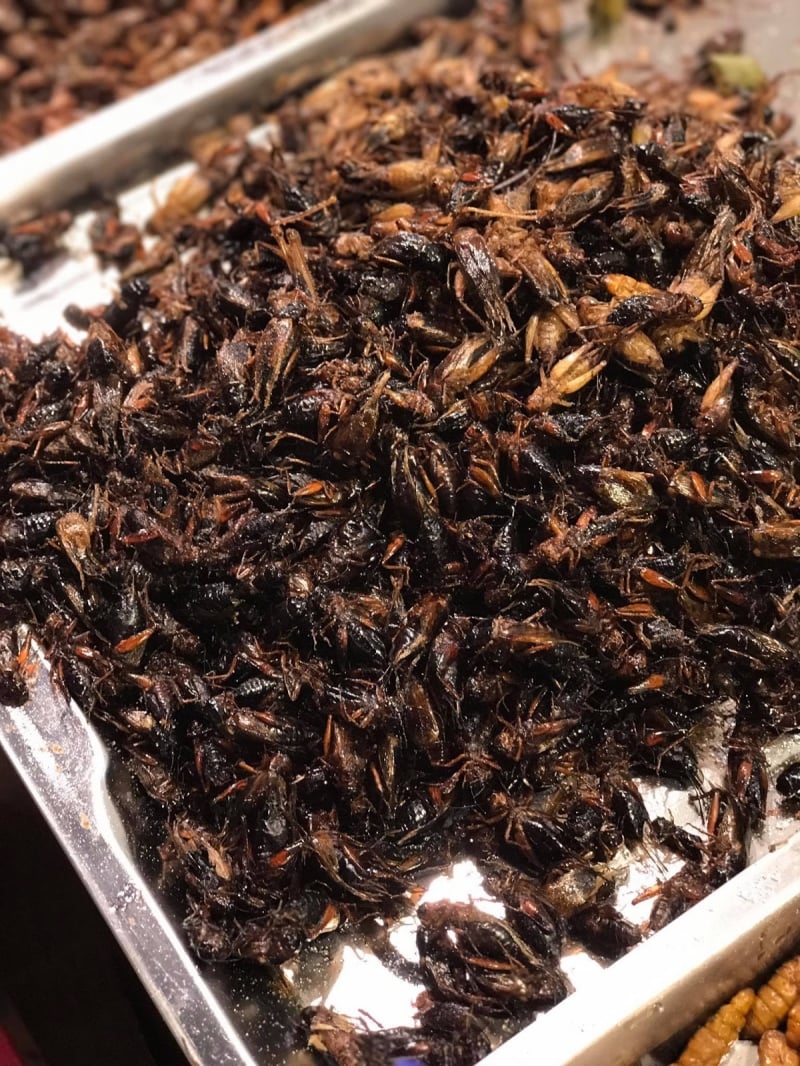 Food is one of the many reasons to visit Thailand. Here are some of the not so popular ones. I was not able to take pictures of the other dishes because I was too busy munching them. Enjoy and drool. My favourite is the ฿20 Thai Tea ~ Always.
Budget breakdown
| | |
| --- | --- |
| Bangkok Expenses | In Baht |
| Hostel | 2,080 |
| Train from airport to Bangkok | 45 |
| Train from bangkok to Airport | 45 |
| Chao Phraya Tourist Boat one way pass | 40 |
| Chao Phraya Tourist Boat one way pass going back to Saphan Taksin | 40 |
| Wat Arun to Wat Pho Boat | 4 |
| Wat Pho Entrance | 100 |
| Train from Saphan Taksin to Phaya Thai | 34 |
| Train from Phaya Thai to Silom | 45 |
| Train from Silom to Phaya Thai | 45 |
| Phaya Thai to Khao San Tuk Tuk | 100 |
| Phaya Thai to China Town ( grab car ) | 81 |
| Khao San to The Posh Hostel | 98 |
| | |
| Ayutthaya Expenses | |
| Train from Posh to Mo Chit | 42 |
| Bust from Mochit to Northern terminal | 10 |
| Minivan from terminal to Ayutthaya | 60 |
| Entrance to Wat Mahathat | 50 |
| Entrance to Wat Sri Sanphet  , Tri Muk Building | 50 |
| | |
| Shopping Expenses | |
| Total train fare to/from MBK , Pratunam , Siam | 180 |
| Total Food and Drinks Expenses ( had breakfast at hostel – buffet ) | 1460 |
| Other unexpected expenses | 350 |
|  TOTAL | 4,959 |
Note: Airfare and travel tax not included in the breakdown  Conversion rate at the time of travel is Baht 1 = US$0.029 = ₱1.45
Feel free to comment and suggest anything in relation to this trip.