In 2014, a Singaporean couple embarked on the journey of a lifetime – venturing from China, through Mongolia, Central Asia (Kazakhstan, Kyrgyzstan, Tajikistan, Uzbekistan and Turkmenistan), Iran, Armenia, Georgia, Greece, and finally ending in Turkey!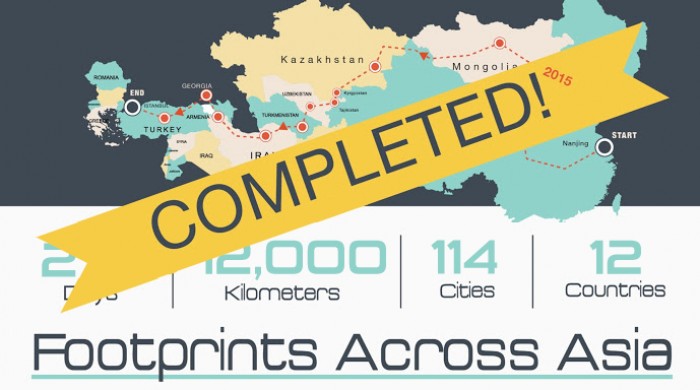 And the amazing part is – they did so for a mere $30/day!
Also read: Singaporean Couple Quits Job, Travels the World & Comes Back with Amazing Sketches
A little about this remarkable couple:
Daniel and Gina are the epitome of the essence of adventure. Both graduates from Nanyang Technological University, they decided to live their dream, up and pack their bags and go on a daring exploit for a whopping 279 days! Besides working for a startup (Gina) and doing freelance photography/videography (Daniel), they spend their time dreaming the unconventional, daring to do the exceptional, and inspiring others to do the same.
Never being much of routine people, the couple didn't find it very difficult to leave their daily lives in pursuit of new adventures. The only concern they had prior to this trip was the extreme cold in Mongolia, said to go up to -40 degrees! The thought of being exposed to such bitter chill was daunting, and a little scary to say the least, but the couple is relieved to have both turned out fine (and a little more resilient to the cold)!
Speaking fondly of Iran and its citizens' hospitality, the couple declared Iran to be their favourite destination of all. In addition, overland routes across borders require exploration of the city's outskirts, places that would otherwise be neglected. Travelling overland allowed the couple to see things that they otherwise wouldn't have seen, and they highly recommend it to the intrepid and to the curious!
Their overland journey is nothing short of spectacular, and this is their odyssey in a nutshell:
Behold – These are the beautiful places they visited and some of the awesome things they saw and did:
1. China
China is known for its stunning (to say the least) scenery, majestic waterfalls, and magnificent mountains. It's home to Mt Huashan, the world's most dangerous mountain, aptly named due to its famed "plank walk" along its sheer cliff face. As if walking along a plank a mere 2ft wide precariously attached to the vertical cliff face is not terrifying enough, it's a one way street –  those venturing out onto the plank will have to climb over those returning… Legs turn to jelly yet?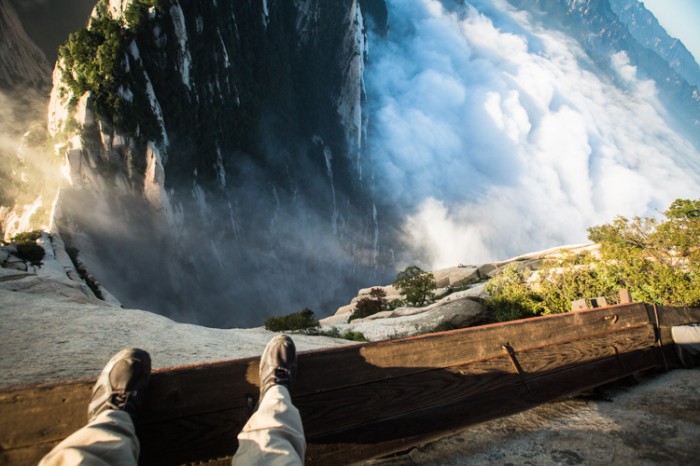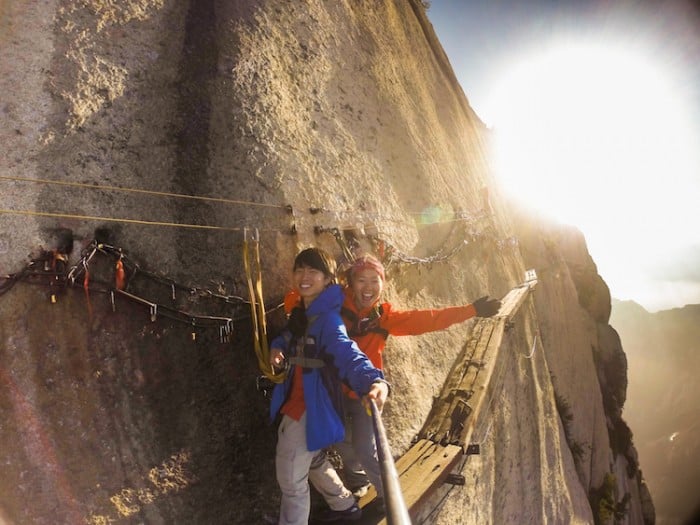 Fans of Avatar? The couple visited Zhangjiajie National Forest Park, whose mountains were the inspiration behind Avatar's "Hallelujah Mountains".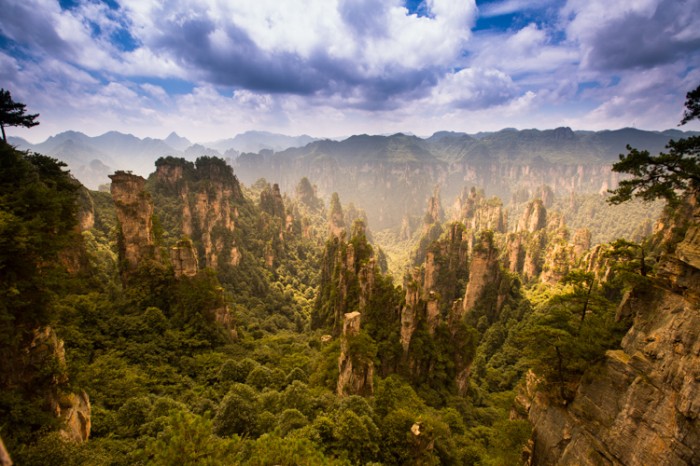 Walk on air at Tianmen Shan's glass path, try not to look down!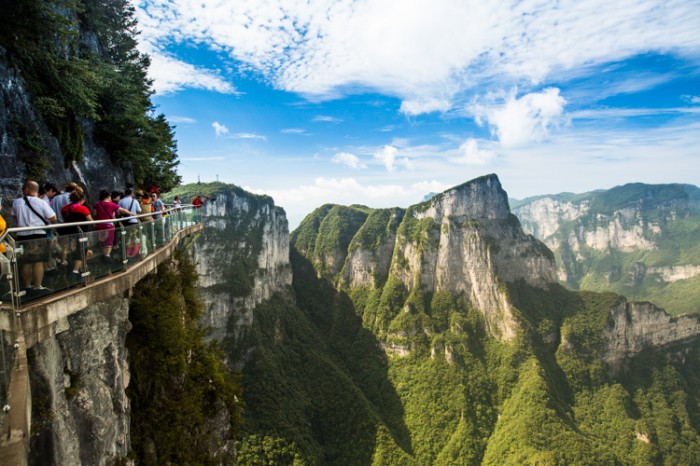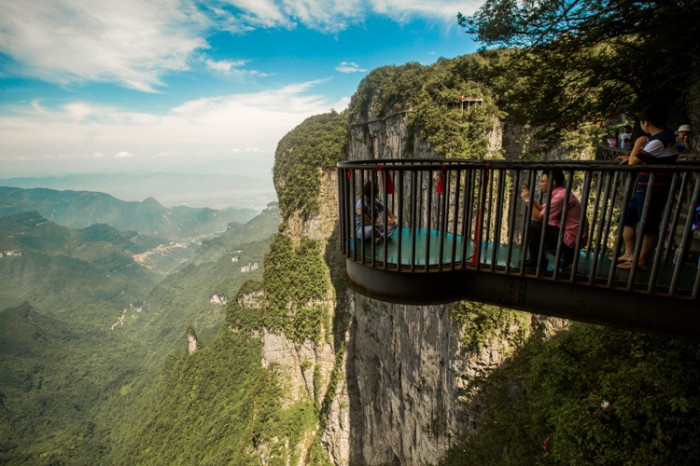 On top of that, Daniel and Gina took a 12-hour bus ride that had standing room only, and even spent a night camping in a tent in the middle of a basketball court! Talk about unconventional accommodation!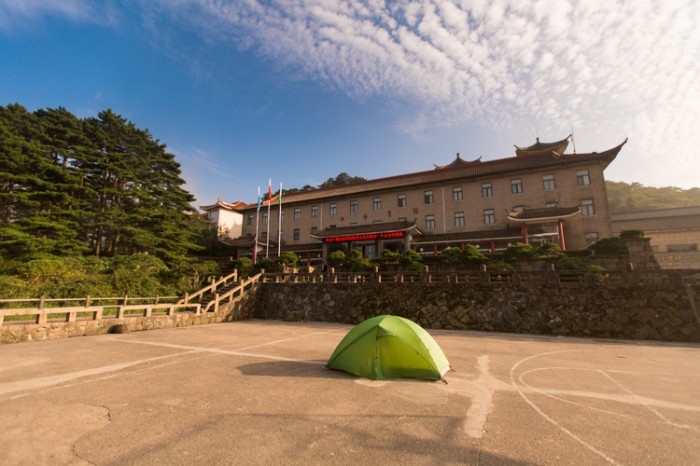 2. Mongolia
Mongolia's Gobi Desert – think never-ending sand dunes, millions of stars twinkling overhead, running your hand over the scratchy hairs of a camel's back, and, above all, the sheer vastness of it all, feeling so miniscule amidst the grander scheme of nature. Who needs 5 star hotels when you can camp in a million-star one?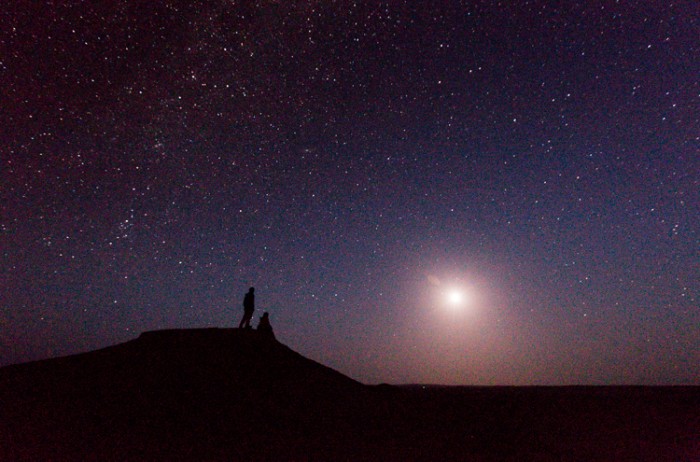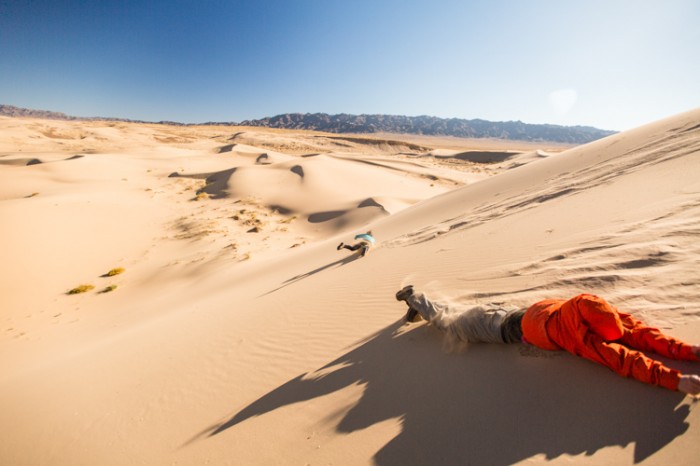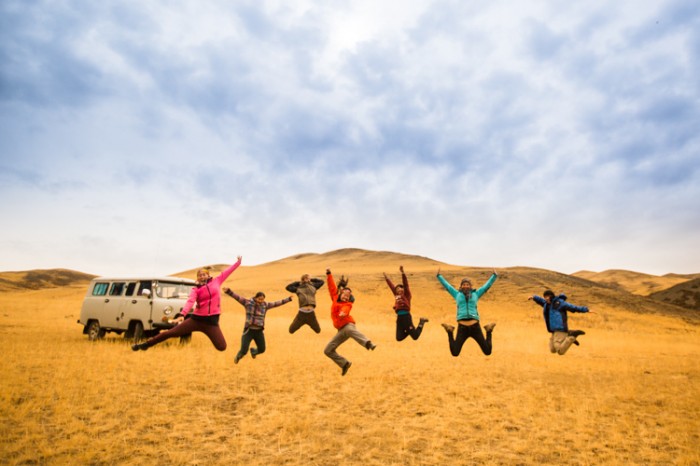 From sleeping on a bed behind a reception hotel to taking a 38-hour bus ride from Ulaanbaatar to West Mongolia, Daniel and Gina have truly done it all!
3. Kazakhstan
This is what the future that we have always envisioned looks like – all that's missing are hover cars and people flying around in shiny metal suits.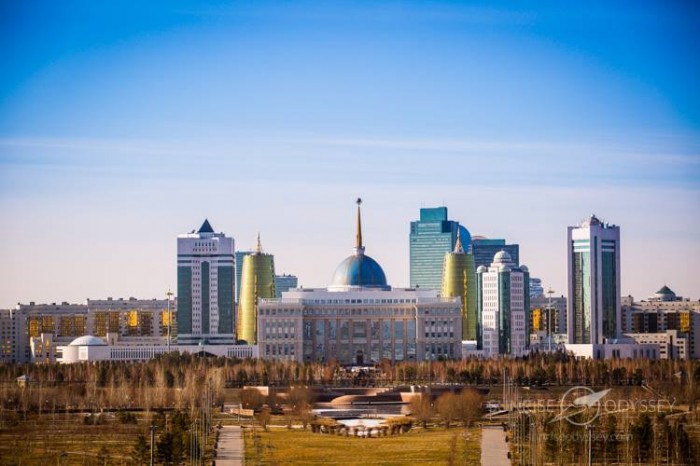 4. Krygyzstan
Let it snow, let it snow, let it snow! An ideal destination for winter sport enthusiasts – snow-fall is gorgeously heavy here, blanketing the ground – perfect for skiing, snowboarding, or winter horse trekking. Indeed, here you find winter wonderland.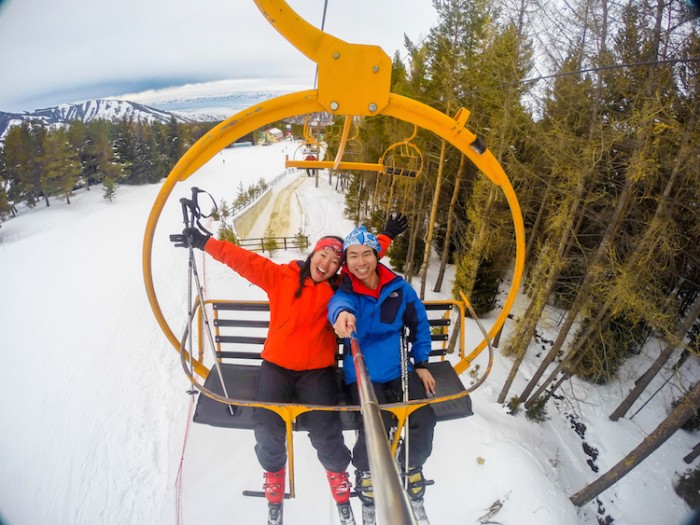 Had enough of the cold? Venture to Krygyzstan's hot spring! Enjoy the feeling of warmth in your body but chill on your face – there's nothing quite like it!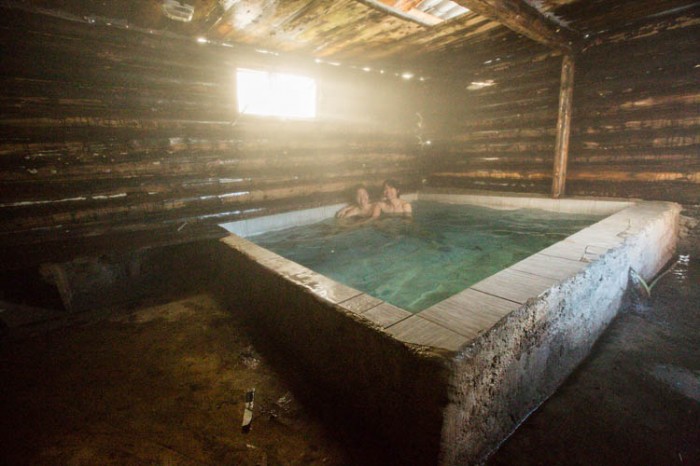 5. Tajikistan
From braving -38 degree chills to wandering amidst dreamy fairytale settings to hiking on ice, the locals' warmth and generous hospitality allowed Daniel and Gina to feel right at home in Tajikistan!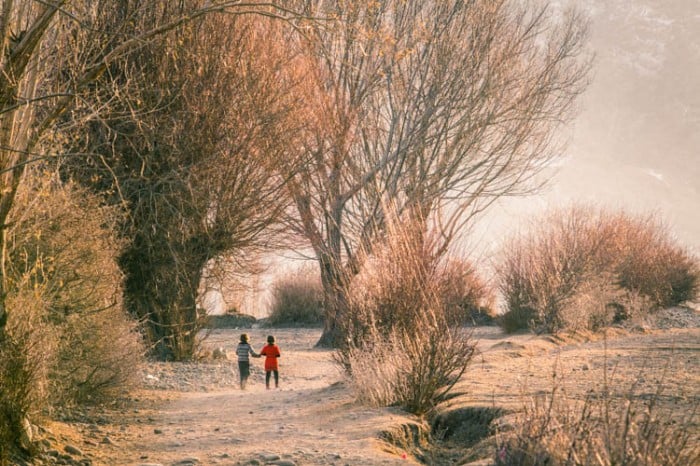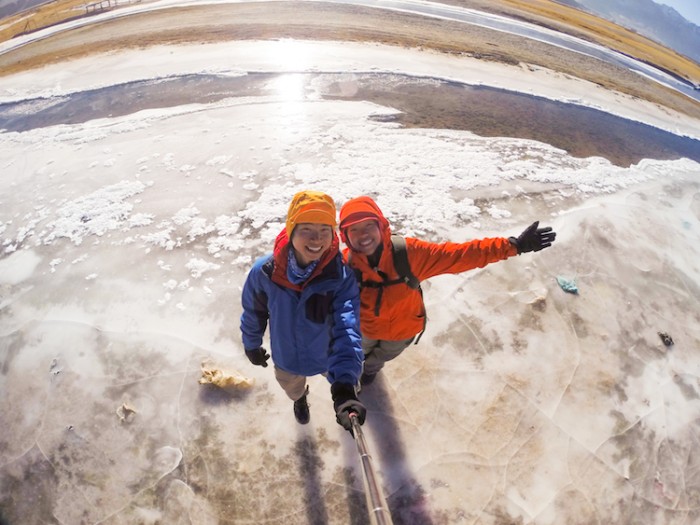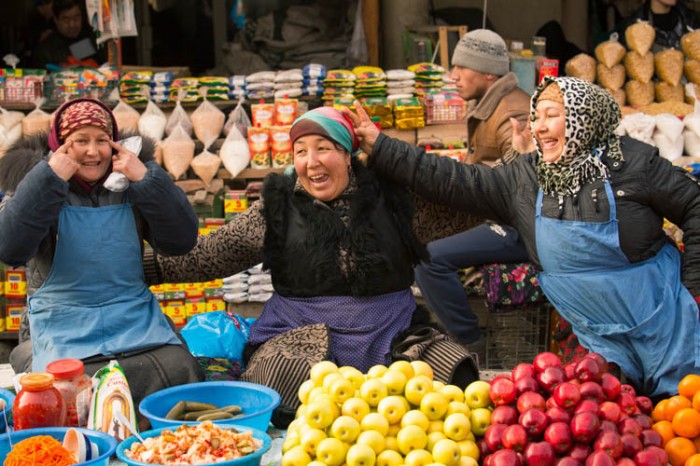 6. Uzbekistan
Take the road less travelled – Venture off the beaten road to explore places unlike anything you've ever seen. Feast your eyes on Uzbekistan's Ghost Shipyard, where rusty skeletons of once majestic ships dot the land.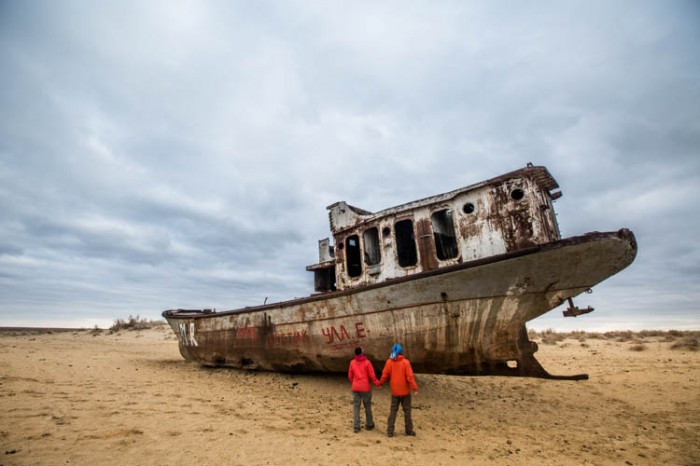 Once the fourth largest sea in the world, the Aral Sea has been steadily shrinking and has since declined to 10% of its previous size. Make a trip here to see it before it shrinks even further and, eventually, disappears!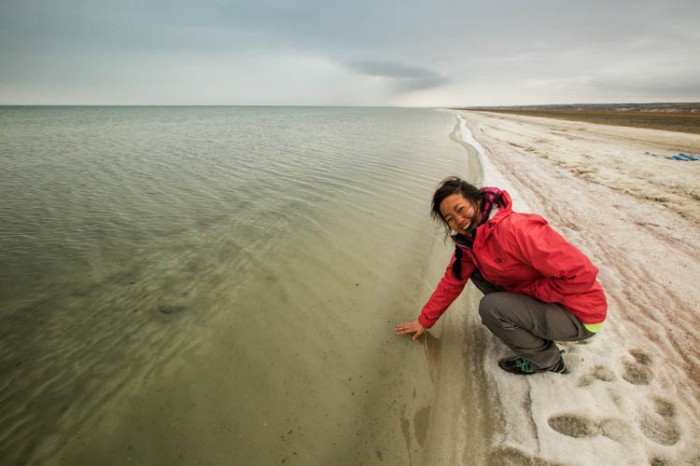 For history buffs – Samarkand in Uzbekistan exists as the heart of the Great Silk Road.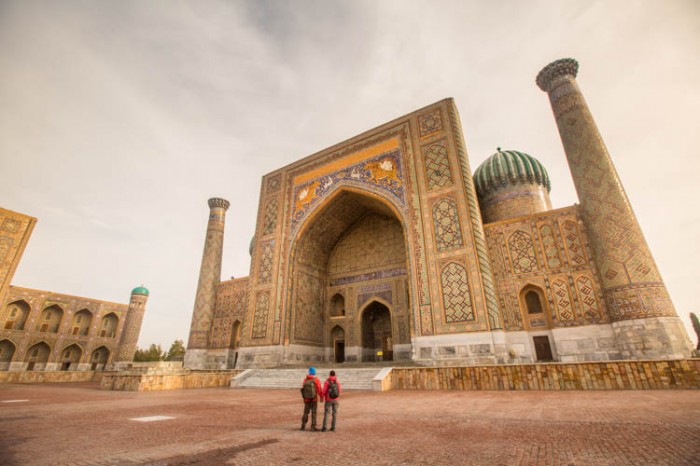 What better way to feel at home in a foreign land than to stay with some locals? Homestays are gradually gaining credence as one of the most authentic accommodation options, and Uzbekistan is a great place to experience one.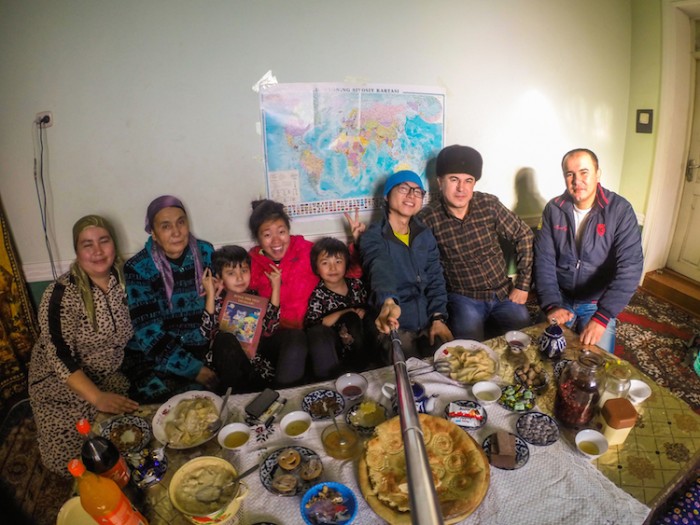 7. Turkmenistan
Stand on the edge of the 'Gates of Hell', a fiery hole of burning gas, its glow cast far into the night sky. Be careful not to fall in, there's no coming out!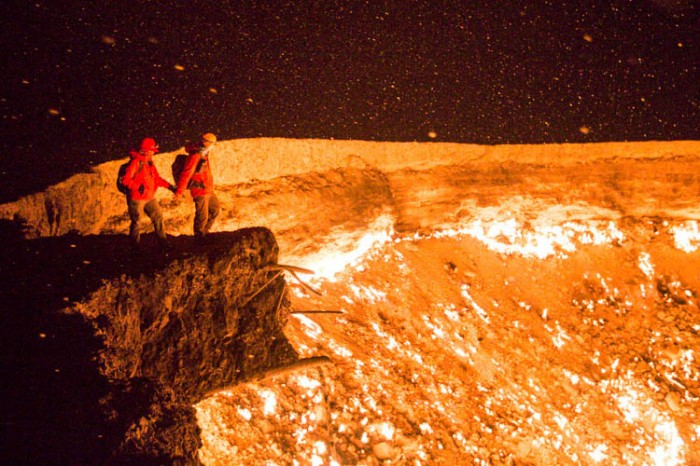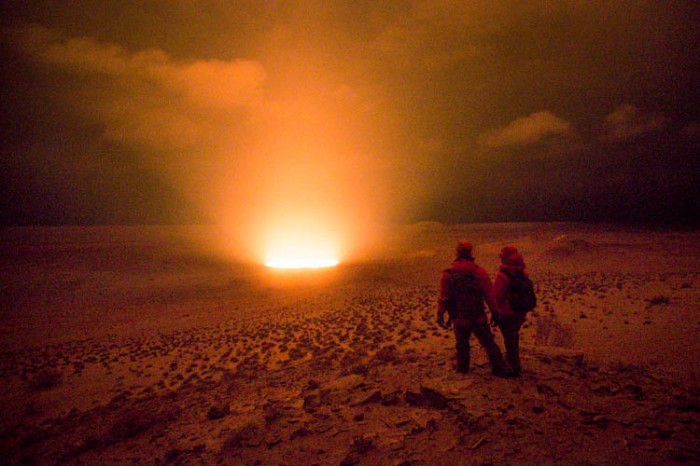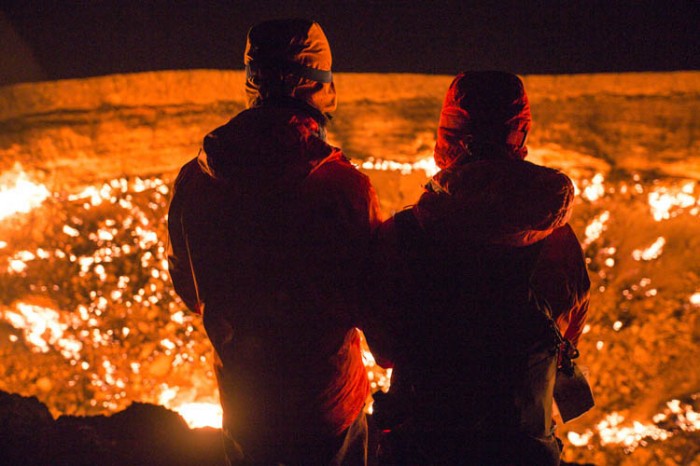 8. Iran
Bask in the warmth and friendliness of the locals – the people in Iran are known to be genuinely welcoming. Spend days wandering blissfully in one of Iran's many bazaars, marvel at the magnificent architecture, and be mesmerised by the explosion of colours, sights and smells.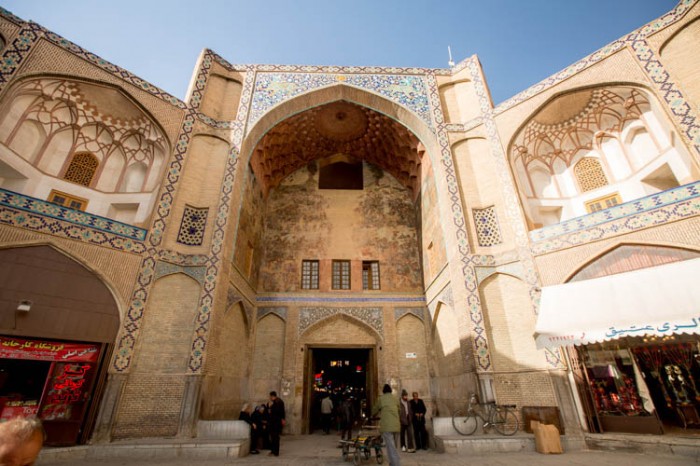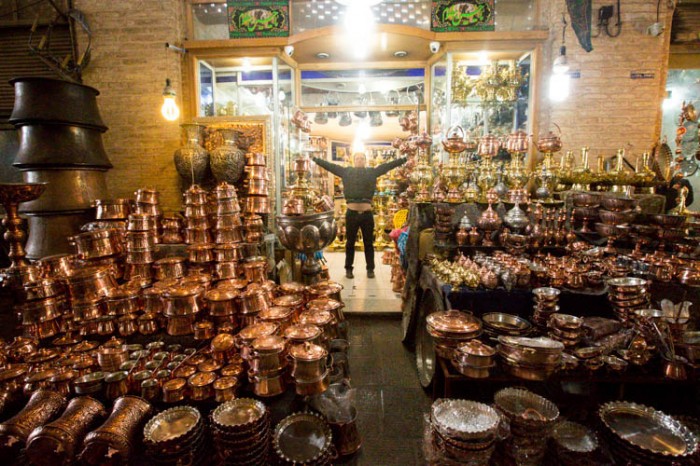 Females, take caution when going to Iran – safety is not a concern, but do take special care to cover your hair, skin, and not wear any tight-fitting clothes during your stay in Iran. Moral ruling is rampant here, and like they say – do as the locals do!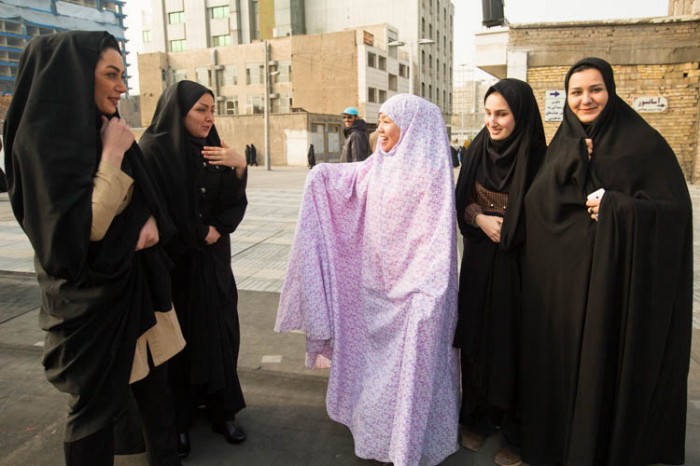 9. Armenia
Fun fact: Chess is a compulsory subject in Armenian schools!
Explore Yerevan, Armenia's "pink city", and marvel at architectural facades in varying shades of pink.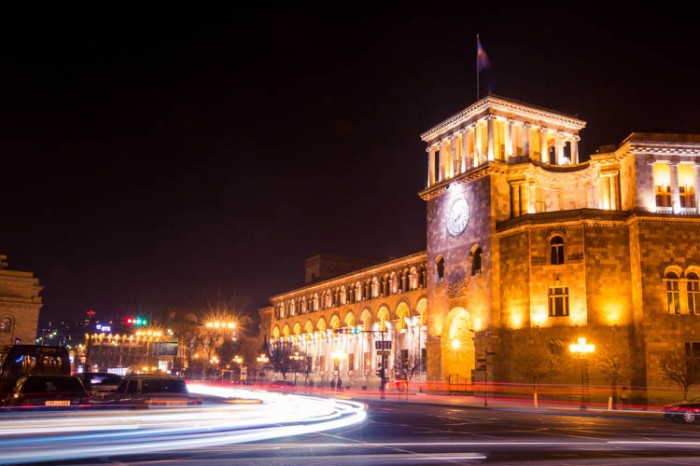 Churches are aplenty in Armenia, and boy are they beautiful.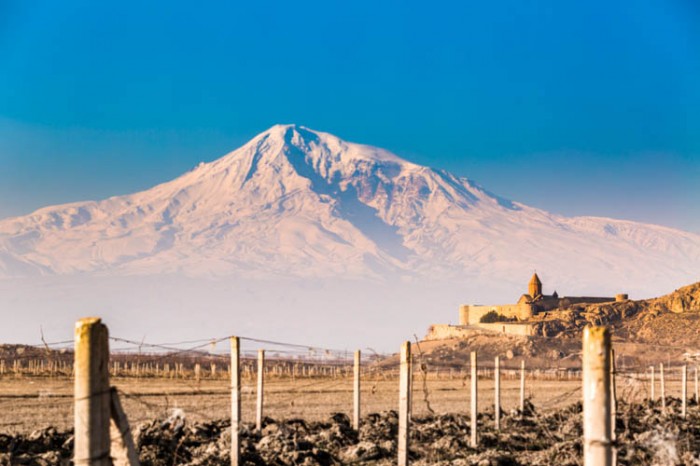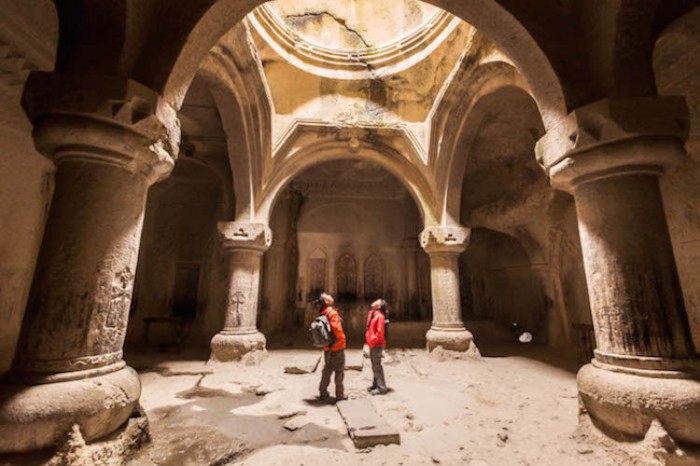 Wine lovers rejoice! Armenia is reputed for its pristine wine, as it is located on the fertile valleys of Mt Ararat. Indulge in a glass or wine (or two!) while snacking on apricots, a fruit that is commonly found in Armenia.
10. Georgia
Explore the breathtaking cave city of Vardzia, which has a whopping 13 floors.
11. Turkey
Travel back to the stone age, and feel like part of the Flintstones whilst staying in a cave hotel in Cappadocia.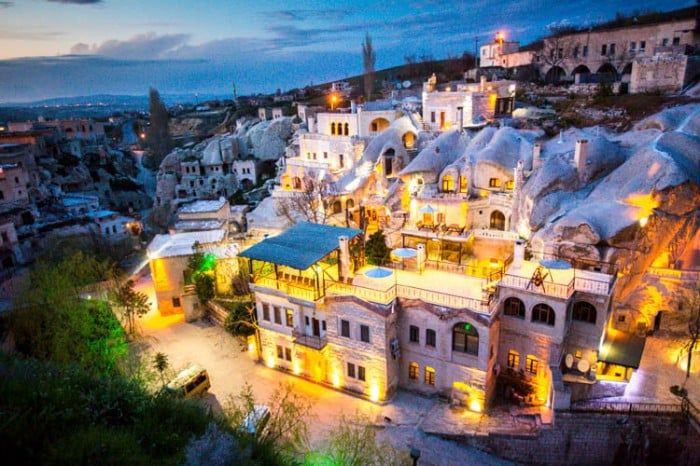 Cappadocia has a landscape that is simply out of this world, home to countless surreal rock formations.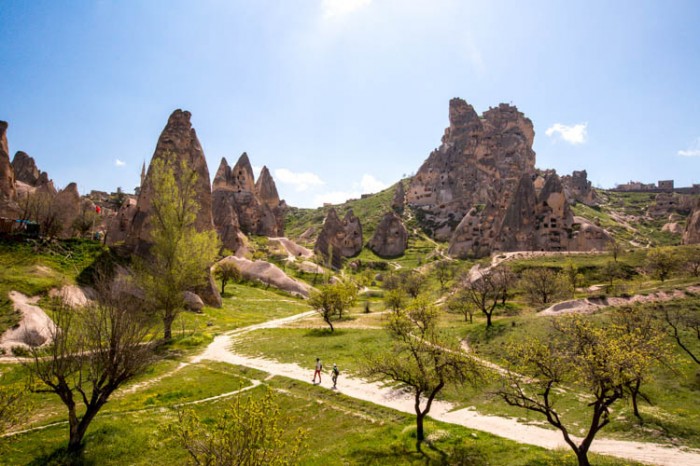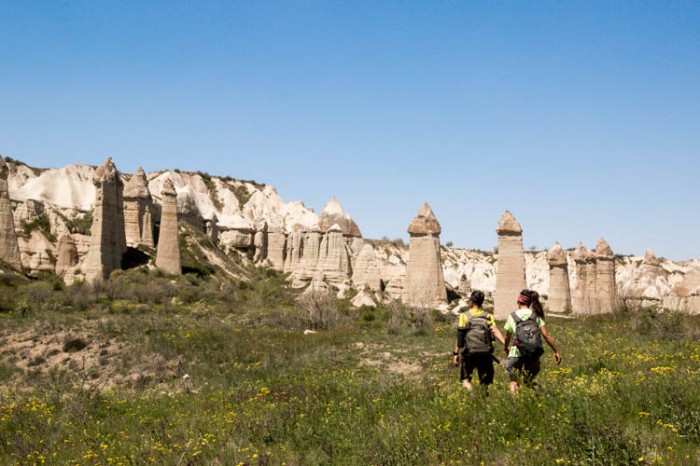 Enjoy a spectacular panoramic view from a hot air balloon, one of the must-dos of Cappadocia!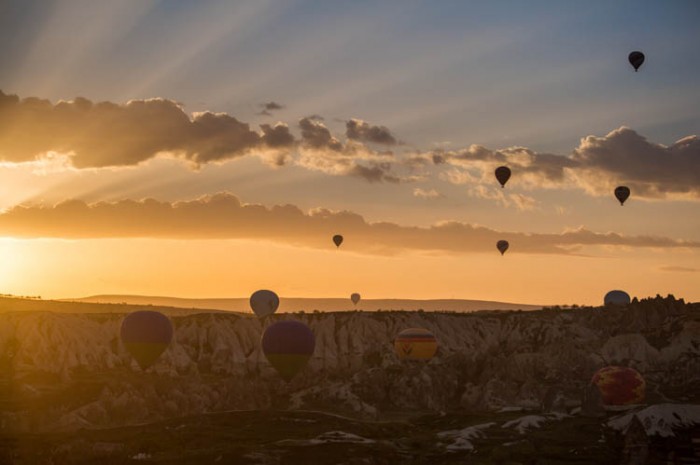 Adventure seekers can also try their hands at wind-surfing, rock climbing, diving and paragliding.
The Lycian Way is a coastal route that attracts many hiking enthusiasts, and stretches along Southern Turkey. Due to time constraints, the couple undertook a three day hike along part of the route.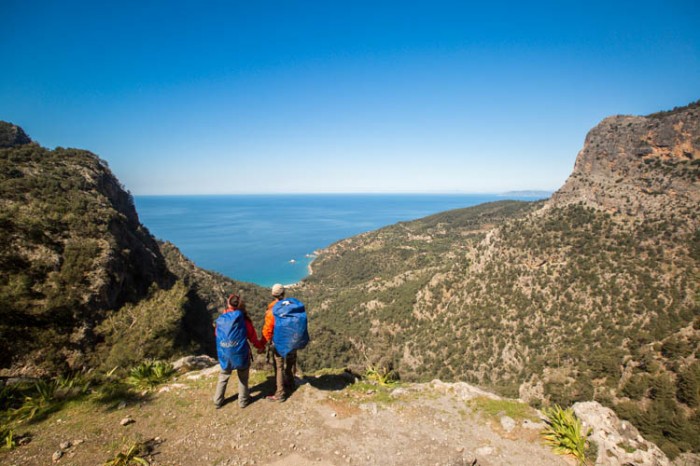 The entire route will otherwise require a month to complete. Feast your eyes on breathtaking views every step of the way!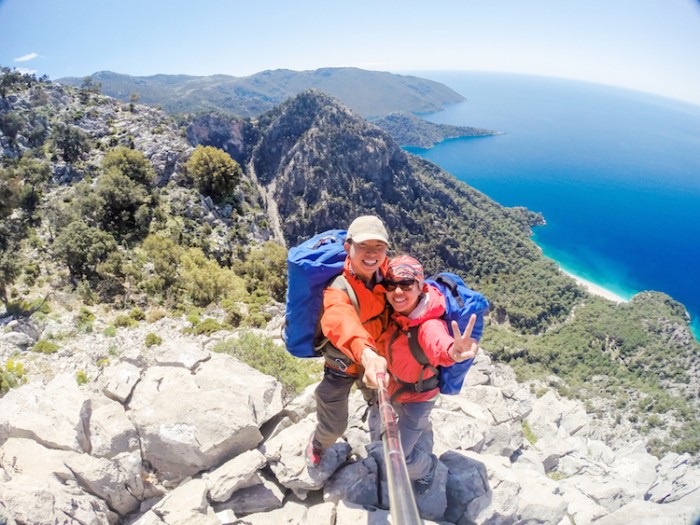 Breakdown of Travel Costs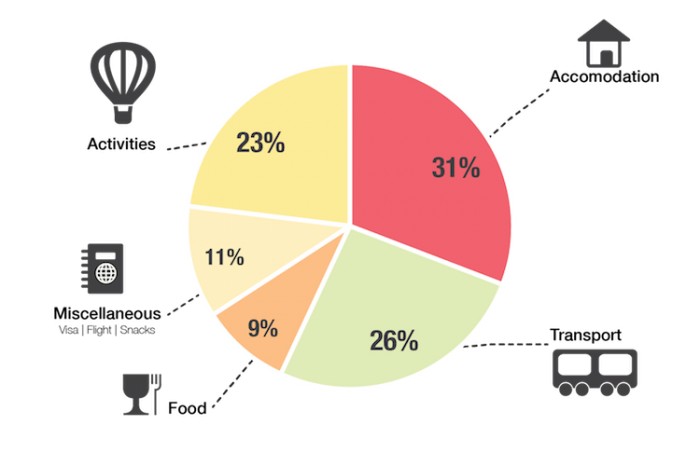 Most of the couple's budget went towards accommodation, but they still managed to complete their entire adventure on a mere $30 PER DAY!! How awesome is that?
Some tips from the couple about keeping a low budget: Be prepared to walk. A lot. Skip the planes, overland is the way to go! Try out hitchhiking, take overnight trains/buses, eat simply, spend a couple of nights in tents under the stars, travel off peak. Spend more time in each place instead of trying to cover many places, And always, always, track your expenses!
Also read: A Budget Singaporean Journey: 50 Days & 13 Countries in Europe for SGD3900
Wow – words can't even begin to describe how amazing a journey this must have been for Daniel and Gina. The couple are glad to be back with their family and friends, but are already dreaming of their next escapade, perhaps in one of the nearer countries such as East Timor, Philippines, Northern Thailand or Malaysia!
Feeling inspired and wanting to venture on an adventure of your own? Daniel and Gina have this to say to aspiring travellers:
"Don't wait for the right time, there will never be one! If this is something you want to do, go for it! Set a date and work towards it. Make it happen!"
Should you need further inspiration, check out this incredible video about the couple's "Footprints Across Asia" journey!
Indeed, every adventure is only the start of a new one. Be brave, go forth, and have your very own adventure today!
To read more about the couple's incredible travels, check out Sunrise Odyssey and their Facebook too.