This article was first published as Exploring London on Foot on Jtwonggg. 
I spent a day with Yibo and my Contiki buddies walking through central London, exploring Piccadilly Circus, Leicester Square, Trafalgar Square and Primark on foot.
I assure you it was completely fine walking through the streets of London in the cool, breezy summer. Wear comfortable shoes, though! Anyway, I enjoyed just walking and taking random photos of London's cityscape. It's an easy walk through the four destinations, with a maximum of 15 minutes between each destination!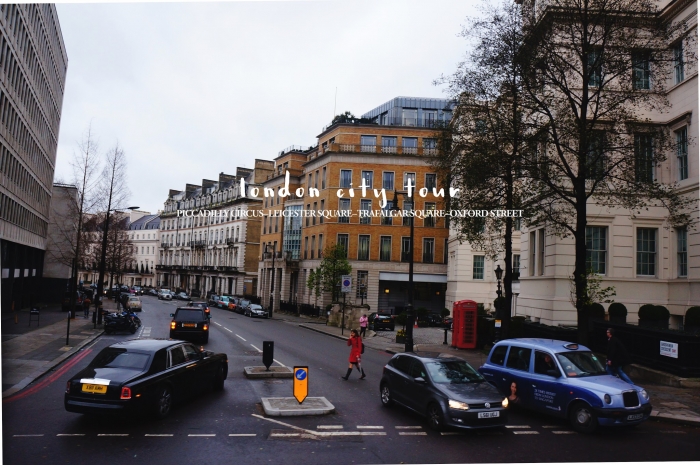 Because we just couldn't get enough of each other, my Contiki buddies met up for another day out while we were in London! Our agenda of the day kickstarted with Asian food, which came in a portion too large to even comprehend. I was full just looking at it, but boy was it good to have some Asian food to curb our long suppressed cravings from the three-week long Europe trip!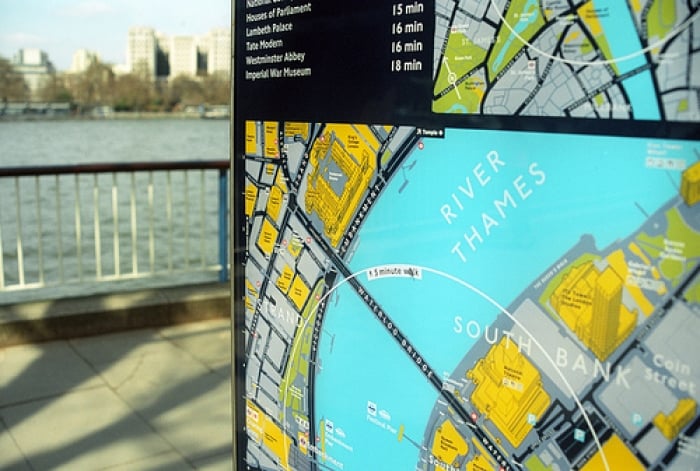 London City Walking Tour Guide
A simple Google Maps should do the trick to navigate you from place to place, but if you have no mobile data on your trip, fret not too. What I like about London is how tourist-friendly their streets are!
Every 50-100 metres or so you'd see Legible London signs along the streets, which show you how many minutes you have to walk for to get to the nearby landmarks or attractions.
It marks out a 15-minute radius around the current location you are at, which encourages people in London to get to their destinations on foot!
Piccadilly Circus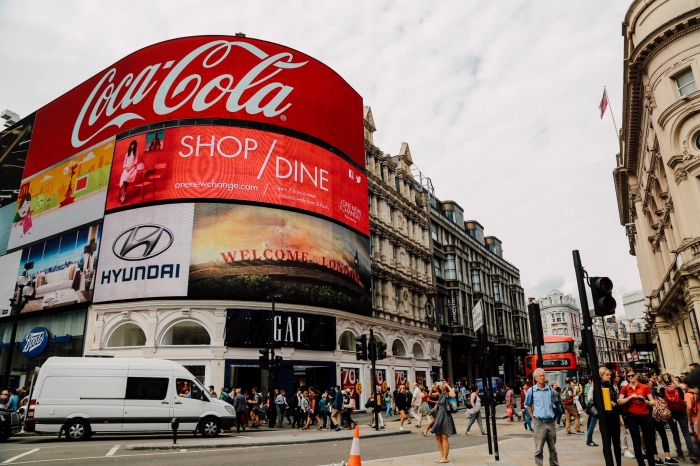 Piccadilly Circus, London W1J 9HP, United Kingdom
Nearest tube station: Piccadilly Circus (on the Piccadilly & Bakerloo line)
Upon exiting the Piccadilly Circus tube station, you will be greeted by a whole line-up of LED billboards, strings of red London buses, and streams of people crossing the numerous pedestrian crossings in the middle of the circus. It is indeed a really really busy street, and maybe amongst the chaos, you might spot a pretty spot for a photo!
M&M's World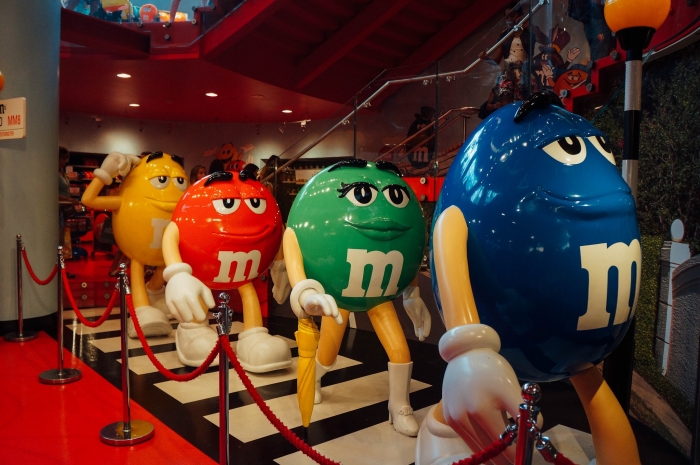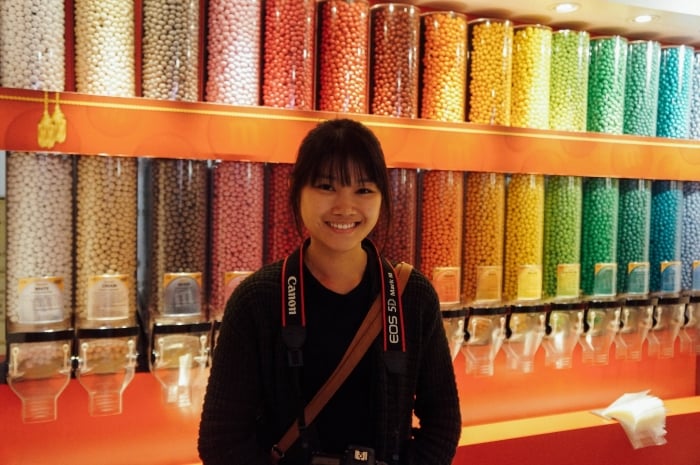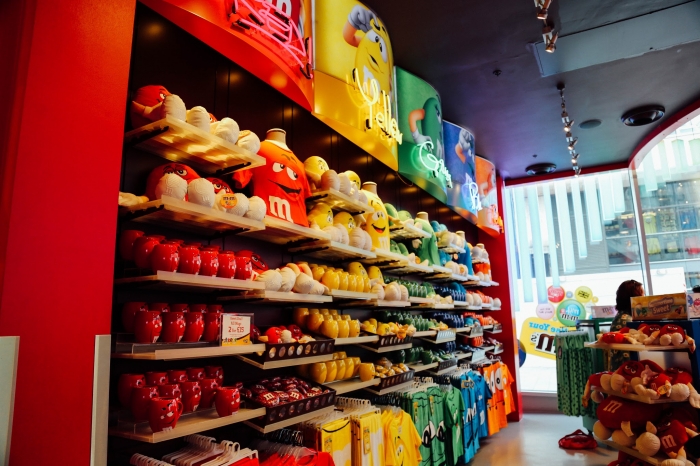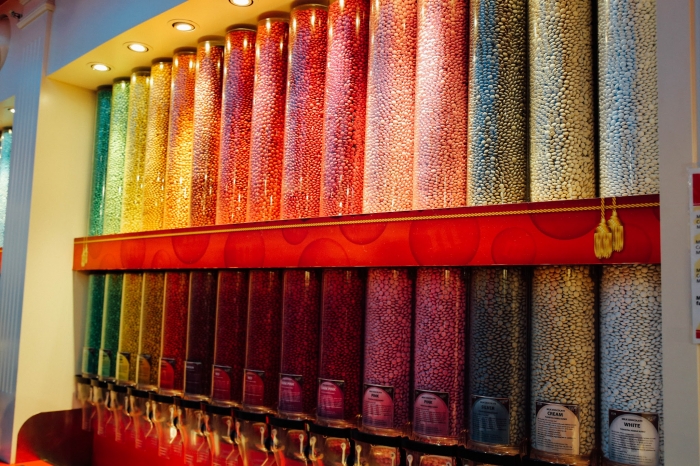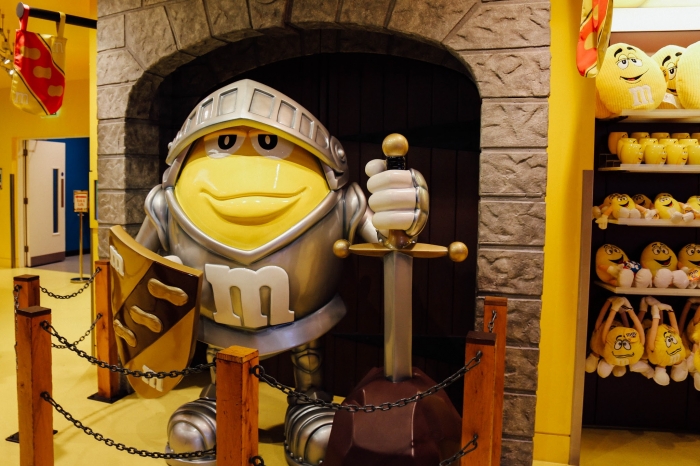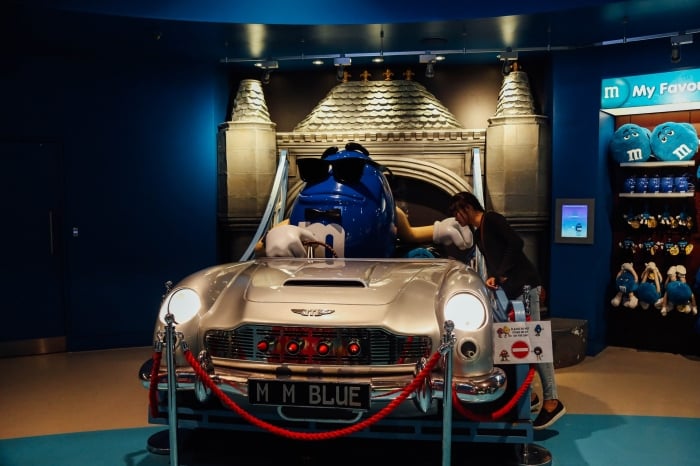 Swiss Court, 1 Leicester Square, London W1D 6AP, United Kingdom
Nearest tube station: Leicester Square (Northen & Piccadilly line)
Opening hours: 10am to 12am (except Sundays, 12pm to 6pm)
If you're a fan of chocolate, rainbows, and definitely, M&M's, this is an amazing place to visit. Also if you have a weak discipline over your spending, be real careful when you visit M&M's World. You might accidentally make more purchases than you expected.
There were many M&M's merchandises, and of course, the chocolates. M&M's World is spread over four storeys and wow was it grand. The entire rainbow spectrum of M&M's sure attracted my attention, and they were such a sight. You can even customise your own pack of M&M's!
Caricature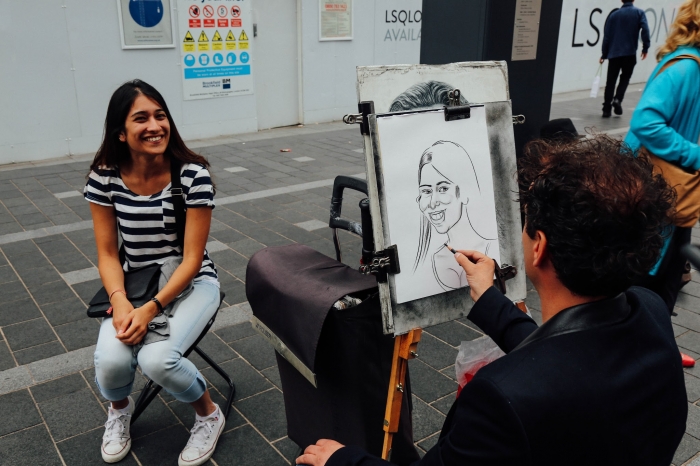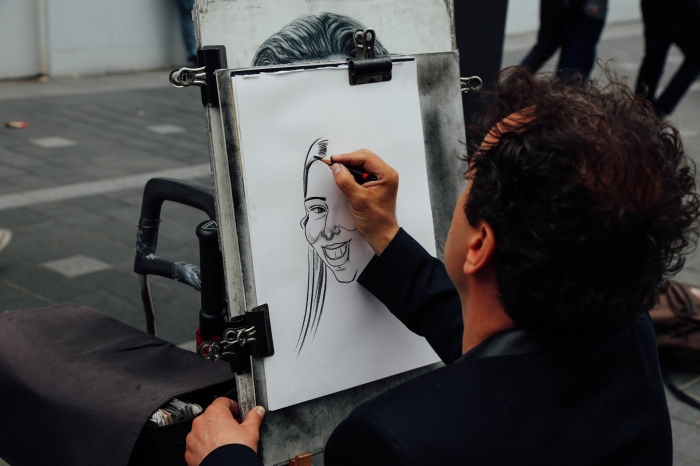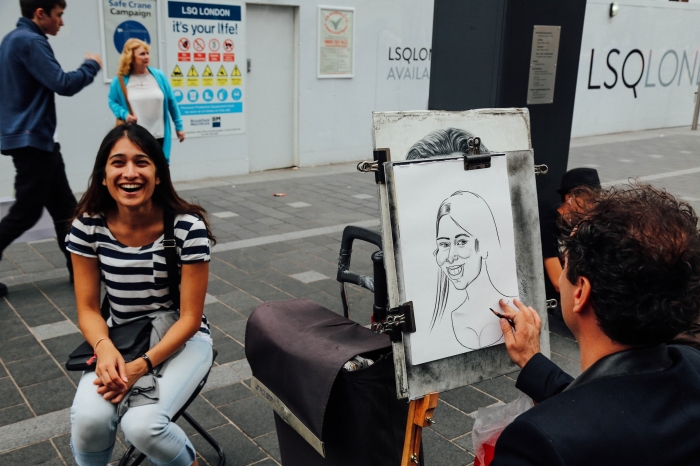 Vaishnavi wanted to get her caricature done, and Devika, Yibo and I made it our mission to made sure she did just that. It took a good 10-15 minutes and we all had a good laugh. The artist highlighted her beautiful cheekbones and gave her some cleavage. Look how happy she looks in the photo!
Also read: London On A Budget: 20 Fun and Free Things To Do
Trafalgar Square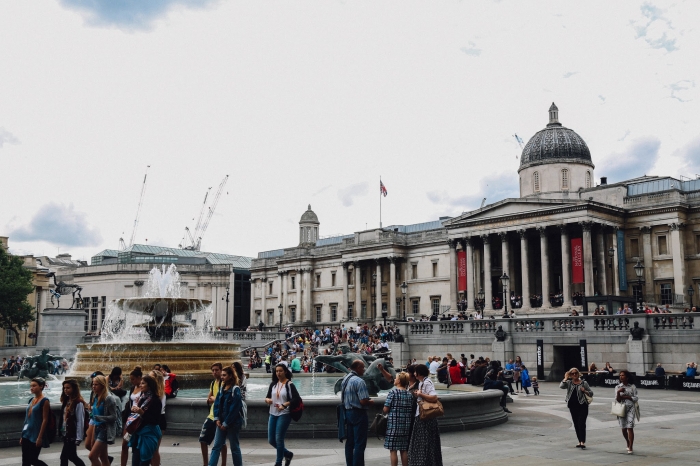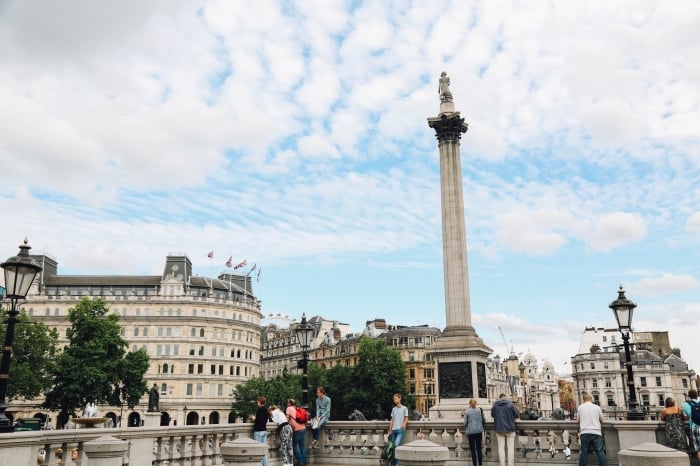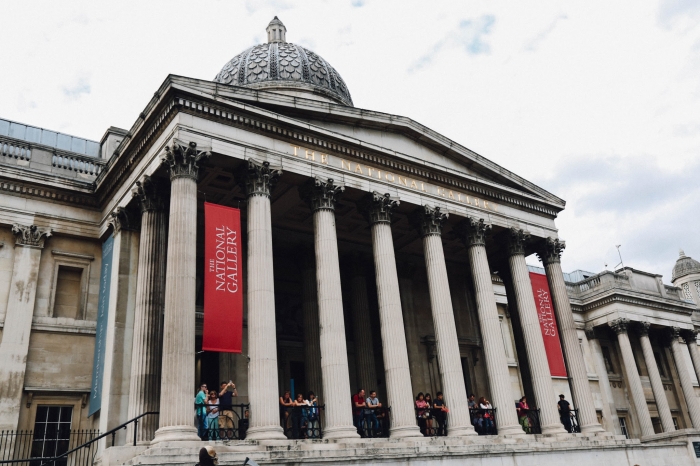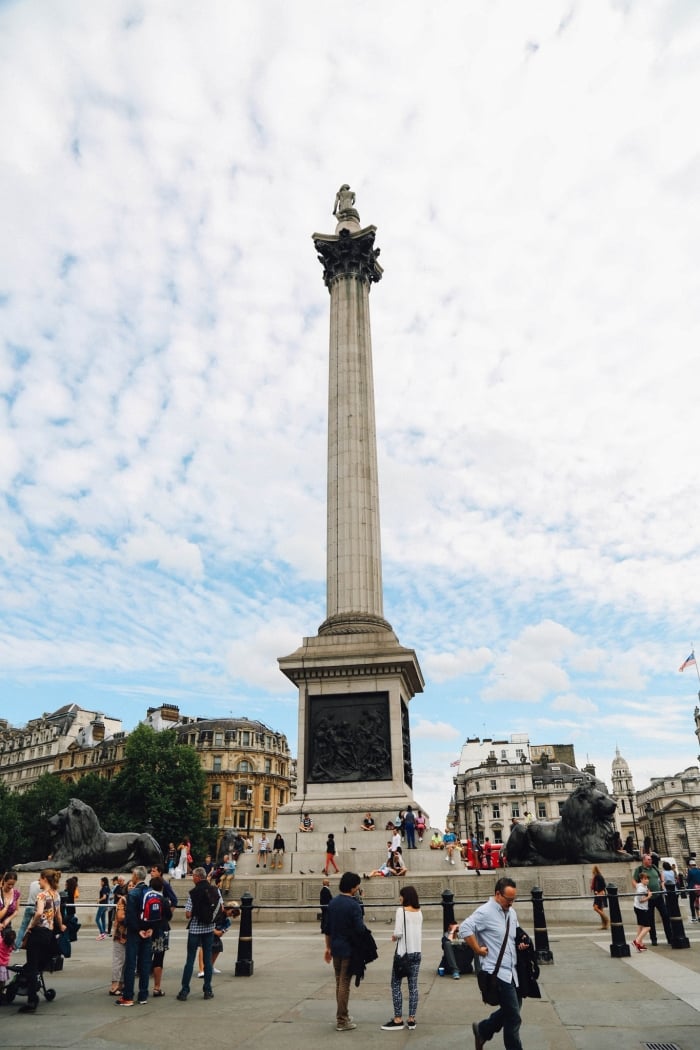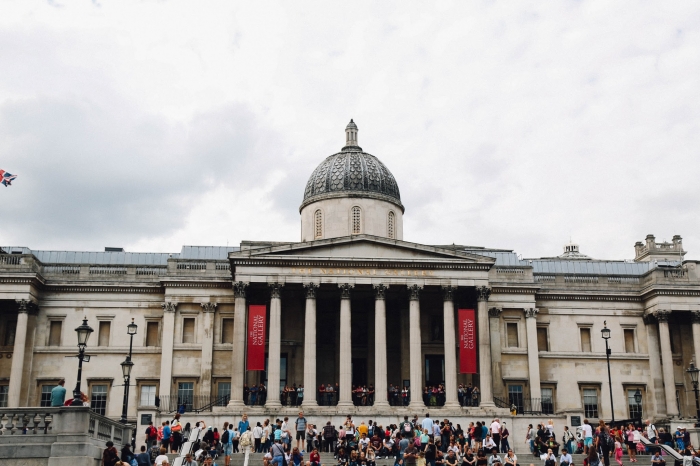 Trafalgar Square, Westminster, London WC2N 5DN, United Kingdom
Nearest tube station: Charing Cross Station (Bakerloo & Northern Line)
Open 24 hours!
Trafalgar Square is a public square in central London, right where the National Gallery London is located. Since it's a public square, it's open 24/7. However, you should go there in the daytime to get a great photo of the place!
Trafalgar Square is also where you can find Nelson's Column, and the famous bronze lion statues, which every tourist tries to climb up at some point.
Nelson's Column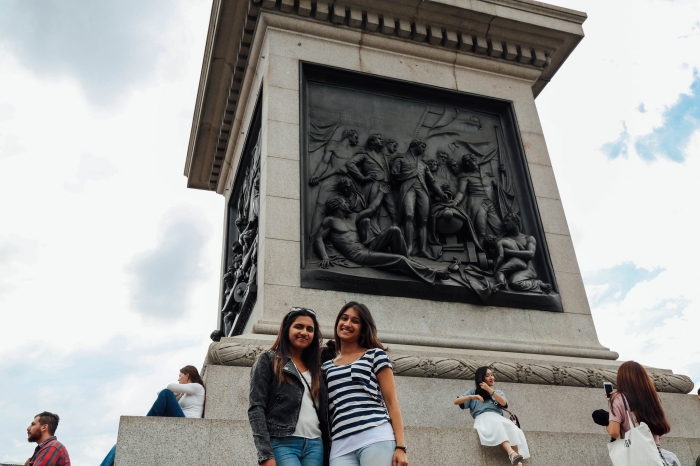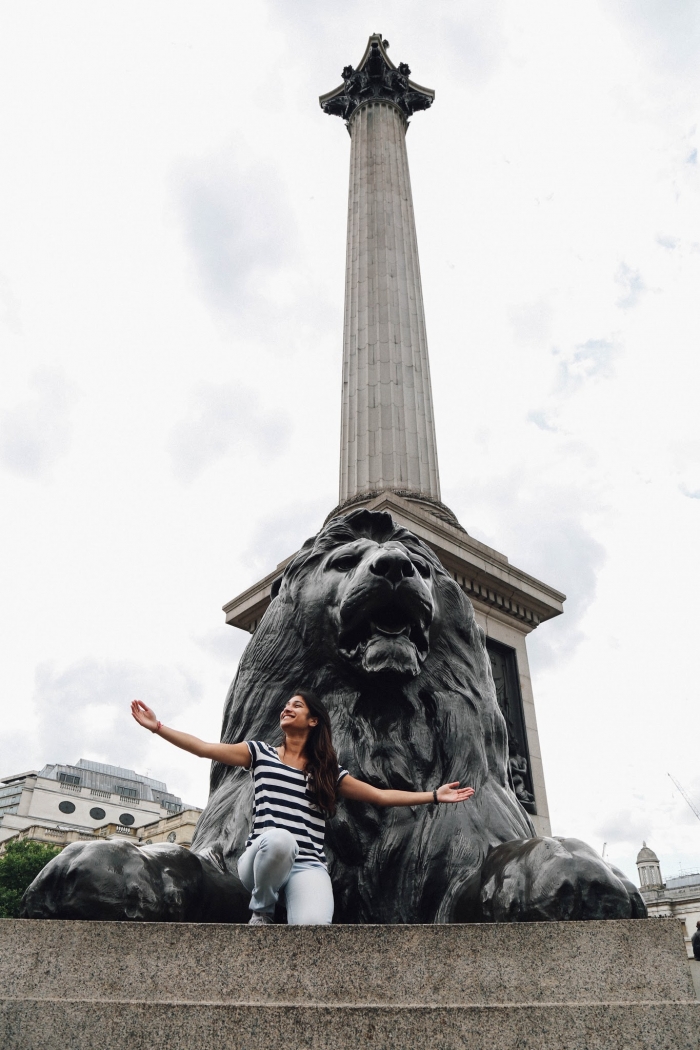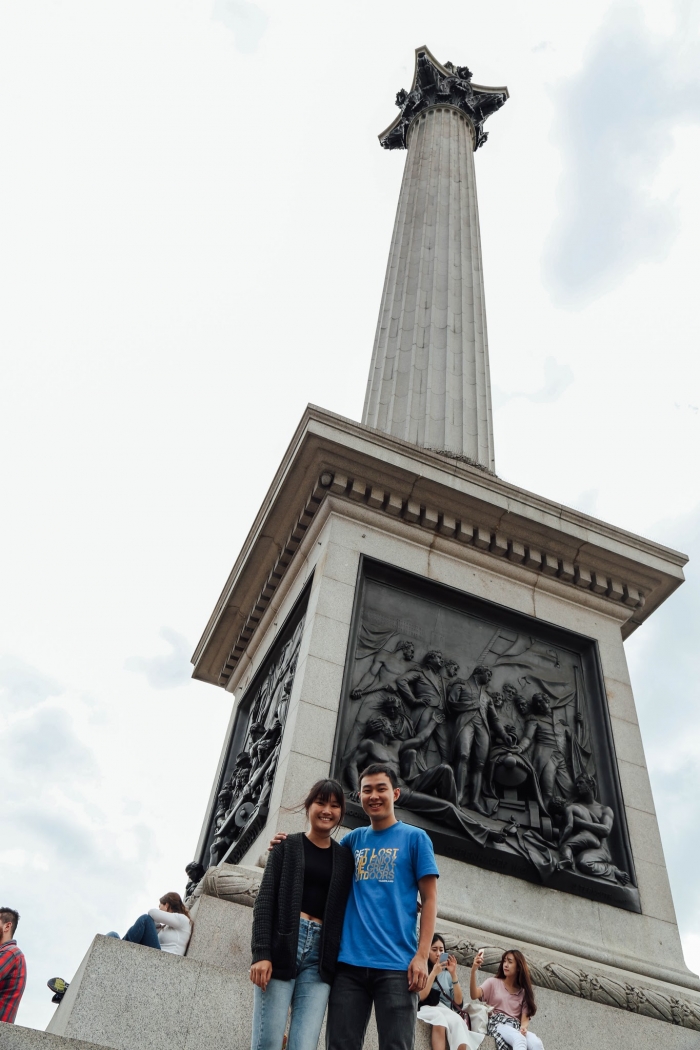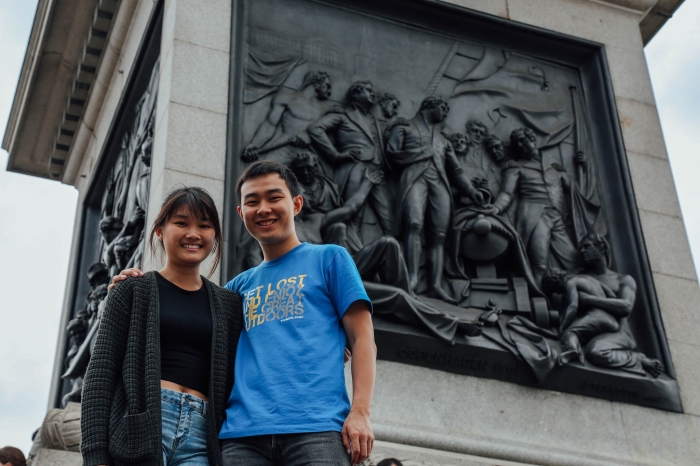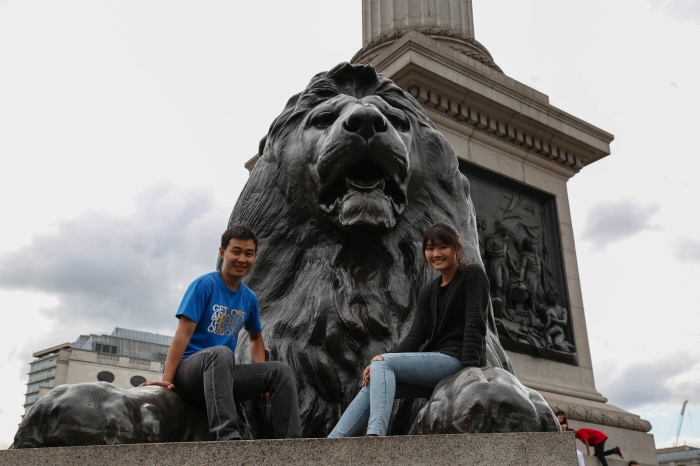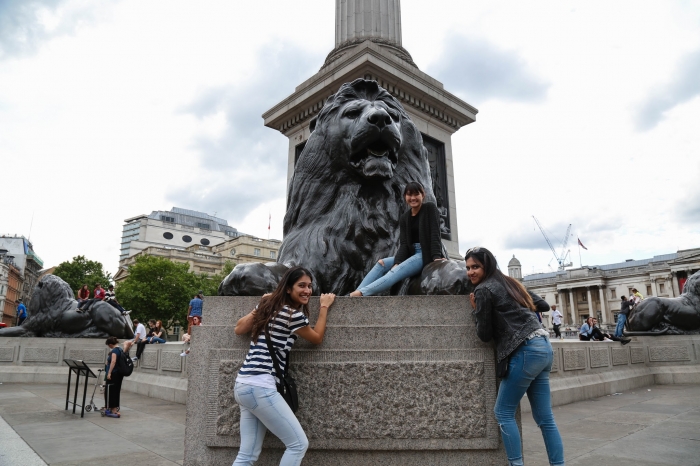 Do not belittle the height of the column and the lion statue – these things took us real effort to climb up! It was also more intimidating getting down than getting up. Great photo spot, though!
The monument was built to commemorate an admiral who died in the Battle of Trafalgar in 1805. Just imagine how well this monument has been maintained since being completed in 1843!
Oxford Street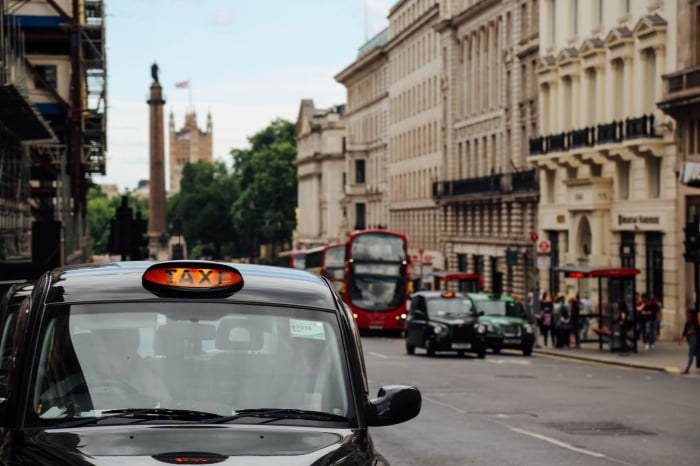 (specifically, Primark Oxford Street East)
28 Oxford St, London W1D 1AU, United Kingdom
Nearest tube station: Tottenham Court Road (Central & Northern line)
Opening hours: 8am to 9pm
How could we explore London without visiting the well-known Primark? My first experience there was quite a nightmare because it was really crowded and the floor was flooded with stray clothes and hangers.
My second (and third) experience at Primark was much better because this time it was much less crowded, so I got to actually walk around comfortably. We girls went nuts and naturally split our ways to find some good buys. We were pretty tired from the walk to the store, but the shopping made our eyes light up almost immediately.
Also read: Shopping in London: 12 Department Stores Other than Harrods
If you're looking to accumulate some impressive amount of steps while on holiday, getting around central London on foot is a pretty good idea! It doesn't take up much time, saves transport money, and you get to admire the cityscape as you go.