And there we have it — our favourite time of the year. Who doesn't love the opportunity to be something other than ourselves for a night?!
Over the years, Halloween has become an increasingly celebrated 'holiday' in Singapore —  and hey, we're not complaining. With tons of wild parties and events happening this very special weekend, we've compiled a list of events for you to take your pick from!
1- USS: Halloween Horror Nights 9
Love haunted houses? Same. With 5 haunted houses, 2 scare zones and 2 shows, this year's installment of Halloween Horror Nights promises to be one freaky heck-of-a-ride! Come down with your scare-dy cat pals and watch them shriek in horror (and maybe pee their pants). 
When: Selected nights in September and October 2019
Where: Universal Studios Singapore
More details here.
2- CÉ LA VI: Dirty Circus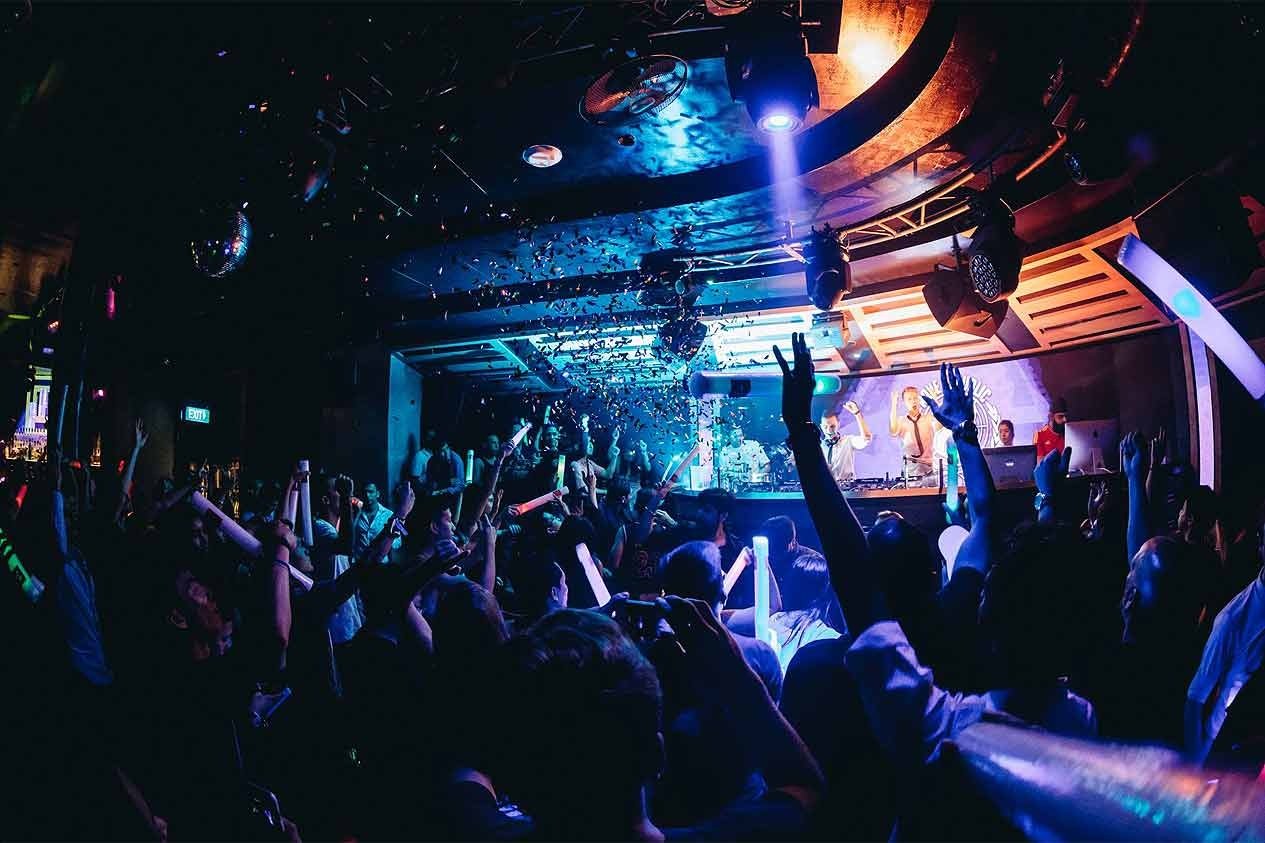 Image credit: Marina Bay Sands
Also read: A First Look at Singapore's New Epic Bubble Tea Museum
Get ready for some dirrrrrrty dancing. CÉ LA VI's Dirty Circus will feature 'out of this world' acts — fire breathers, exotic dancers, eccentric contortionists from award-winning Cirque Le Soir. Party with these exotic acts as you dance along to the electrifying beats of CÉ LA VI Resident DJs!
When: 26 October 2019 
Where: CÉ LA VI Club Lounge, 1 Bayfront Avenue Hotel, Tower 3, Level 57 Marina Bay Sands SkyPark, Singapore 018971
More details here.
3 – Golden Village: Zombieland Marathon 
This one's for those who want to celebrate Halloween with minimal movement. I mean, is there really a better way to celebrate other than watching a Horrorthon AND enjoying free-flow popcorn? Head down to GV to catch the popular Zombieland and be the firsts to watch its sequel Zombieland: Double Tap!
When: 26 October 2019 
Where: GV Plaza Singapura and GV Yishun
More details here.
4 – Zedtown Asia: Battle for Singapore
Also read: Famous Eateries in Asia That Have Now Opened in Singapore
Now, here's your chance to experience a 'zombie apocalypse' without the chance of you actually dying. Arm yourself with Nerf guns as you run around the National Stadium shooting and/or evading zombies! 
When: 26 October 2019
Where: National Stadium
More details here.
5- MC Werewolves Halloween Edition: The Howling Wolf
MC Werewolves are throwing their first ever Halloween party — and everyone's invited! Come on down dressed as your favourite MC Werewolves character and stand a chance to win BEST DRESSED! And get this: there will be a Tarot card reader present! Anyone who wants their future read should definitely head down to this mystic party. 
When: 26 October 2019
Where: MC Werewolves, 38 Pagoda Street, Singapore 059197
More details here.
6- ACM After Dark: Tales from Beyond
Inspired by famous 18th-century book Strange Tales from a Chinese Studio, ACM After Dark welcomes you to a fantastical world. Get haunted by chilling performances, make your own spooky souvenirs or get your fortunes draw by local illustrators! 
When: 26 October 2019 
Where: Asian Civilisations Museum, 1 Empress Place, Singapore 179555
More details here.
7- Royal Albatross: The Curse of the Crow Cruise
Why party on land when you can party in the seas?! Not for the faint hearted: come set sail on what may be the spookiest cruise ship this Halloween season. Grab your crew and get ready for a night full of alcohol, fun, and spook-tacular moonlit views!
When: 31 October 2019 
Where: Historic Ship Harbour, on the pathway between S.E.A. Aquarium and Adventure Cove Waterpark
More details here.
8- Get Juiced: Island of the Dolls
Enter at your own risk! Inspired by an island in Mexico filled with hundreds of dolls with severed limbs and decapitated heads hung on trees — Get Juiced promises everyone who enters a terrifying experience. Definitely bring your girlfriends here to show off your manly 'I'm not scared of anything' side!
When: 25-27 October 2019 
Where: Get Juiced, 3E River Valley Road, Block E Clarke Quay #02-01, Singapore 17902
More details here.
9- NINTEEN80: Halloween Funhouse Weekender
Following all the IT and Joker hype — NINETEEN80 presents a mad funhouse full of crazy, laughter and (best of all), booze. Don your funk-iest outfit and come party with DJs' Ollie'Des, Andrew Chow and Fadile!
When: 26 & 27 October 2019 
Where: NINETEEN80, 21 Tg Pagar Rd, #01-05, Singapore 088444 
10 – Host your own party and create spook-tacular looks for you and your friends 
If you're going to one of these lit Halloween events and still figuring out your costume – we've got you covered! Get your faces transformed by the merry wizards from MagicPainters! 
These guys have sick face painting skills and will transform you into anything and everything your heart desires — you might not even need a costume once they're through with you!
More details here.