ZUJI x Tripzilla: Presenting to you, our nifty 'ZUJI Keeps It Real' series!
Straight up, no fluff: arm yourself with candid travel cheat sheets that contain authentic stories, real life experiences and insider tips for fellow travellers. We've been inspired and we hope you will be too!
---
2017 is coming to an end and I can't help but think of the travel resolutions I didn't manage to meet this year. There were so many destinations and ideas that I wanted to make happen, but twelve months just flew by like that… Okay, maybe my bank account was a part of the problem too. Well, if, like me, you're unsatisfied with how your travelling plans turned out this year, fret not – the new year is arriving! So let's not waste any more time and get down to business.
Here are 7 best-value destinations for budget travellers to visit in 2018. It never hurts to book your holidays in advance, especially when you can enjoy these perks:
Plan ahead and save, save, save. After all, 2018 is right around the corner and it's never too early to start doing up your bucket list!
Whip out your Maybank Card to book your holidays with ZUJI
and enjoy:
6% rebate on all flights and packages

12% discount code for hotel bookings

Additional S$50 rebate when you spend S$1,500 in a single booking
Book from now to 10 December 2018 for travel by 30 April 2018.
Great adventures await!
1. Siem Reap, Cambodia
Cambodia has always been a top destination for budget travellers, and for all the right reasons: the country boasts extremely affordable food, accommodation, and many interesting attractions. The highlight of any Siem Reap trip is Angkor Wat; however, did you know that the Angkor Wat is just one out of over 50 temples in the sprawling Angkor complex? Rent a driver for a day and explore three of Angkor's most famous temples: Angkor Wat, Ta Phrom (of Tomb Raider fame) and Bayon. In addition, don't miss out watching the Phare Cambodian circus, a ticket for which only costs about SGD25. Compare that to a Cirque du Soleil show in Singapore that can easily cost you three times the price! Travelling in Cambodia is also convenient and dirt cheap, with Tuk-tuks and motorcycles readily available for rent.
Travel Cheat Sheet Tip: For a novel photo op, hop into one of the 'Batman' Tuk-tuks that line the streets!
Cambodia is home to many world-known historic sites and diverse dining scenes; yes, Khmer cuisine is often overlooked when compared to Thai or Vietnamese cuisine but trust me, you have to try it! To give you a better idea, most meals in Cambodia go for about USD1-3 (~SGD 1.40-4) – including beer, which goes for about USD0.50 (~SGD0.70) per mug. Imagine that!
2. Luang Prabang, Laos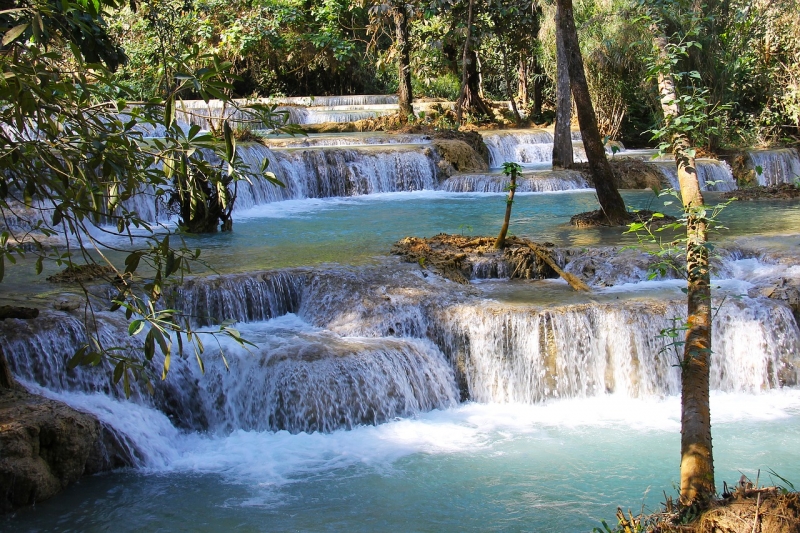 Though not as popular as its neighbouring countries, Laos is still a destination worth travelling to – especially if you need a break from the urban lifestyle. In cities like Luang Prabang, you'll get a fair share of sightseeing and cultural exposure, which presents the perfect opportunity to put away all your electronics and have some real-life fun. Trek your way up Mount Phosi for a breathtaking panoramic view of the sunset, and enjoy a pint at a bar along the Mekong River. In fact, there are plenty of FREE things to do here in Luang Prabang (think: frolicking in the Kuang Si Falls), so take your pick!
Travel Cheat Sheet Tip: Leave your shirts and tank tops behind if you're going to Laos. Laotians dress conservatively, and you will be visiting places of worship so it's only right to show some respect, especially as a tourist!
3. Chiang Mai, Thailand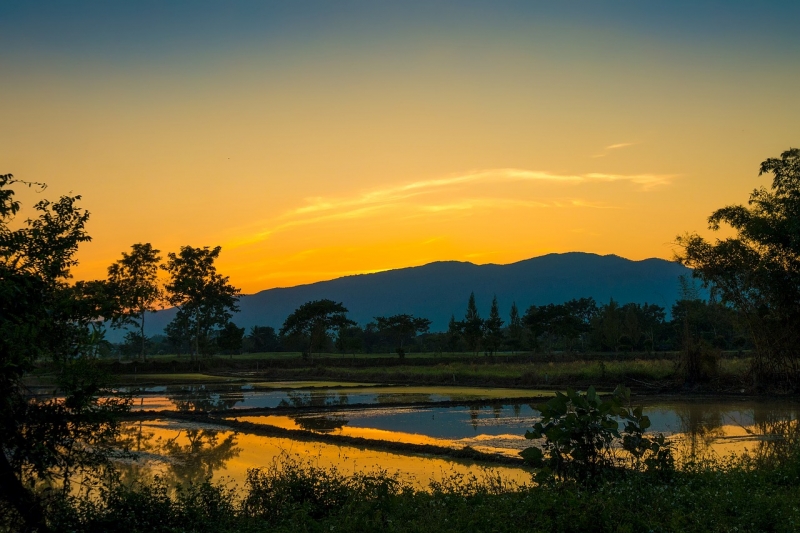 Bangkok and Phuket are places that come to mind at the mention of 'Thailand', but the underrated countryside town of Chiang Mai is just as travel-worthy too. I'm not sure about you, but one of the highlights of any trip is the chance to mingle with locals – it's a great way to not only interact with them, but also learn more about their culture and lifestyle. And in Chiang Mai, there are so many opportunities to do just that! Pop by a Thai cooking school and master the art of Thai cuisine, or visit a temple and have a casual chat with monks who are practicing their English. You can even play with elephants (and give them a nice bath) or zip line through the vast jungle.
Travel Cheat Sheet Tip: Eat as much as you can from street vendors. The food you'll find along the streets are not only good, but also cheap and totally value-for-money! So go ahead and fill up your tummy with some mouth-watering Pad Thai and Tom Yum Soup – two of my absolute favourites.
4. Hoi An, Vietnam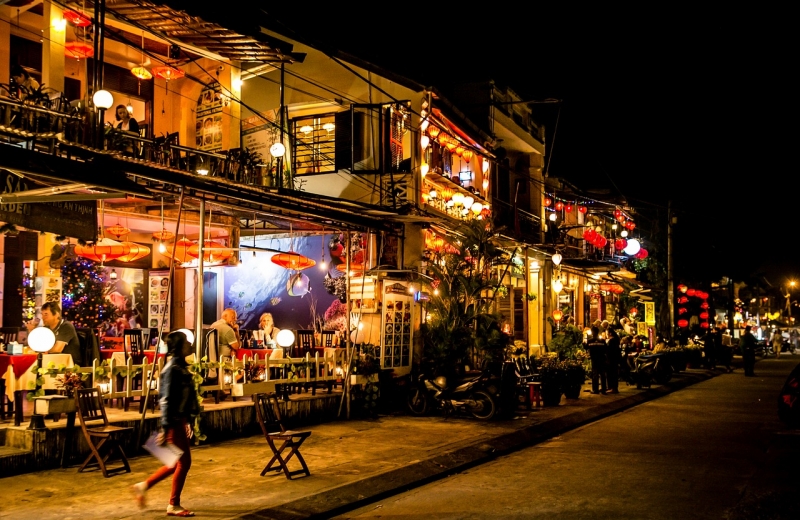 How often do we come across a quaint coastal town with rich culture, history, and unique architecture all around? In fact, add good food, weather, and exotic nature to the list and you'll get Hoi An, a well-preserved port city to the south of Da Nang, Vietnam. There are ancient towns for you to explore (Hoi An Ancient Town and Old Town) and countryside activities such as cycling along An Bang Beach, climbing the Marble Mountains, and cruising along the river – if you're feeling a lil' adventurous.
Travel Cheat Sheet Tip: I personally would not miss the Lantern Festival which happens on the 14th of every Lunar Month. You wouldn't either; just picture dozens of colourful paper lanterns floating on the river and in the streets, bringing the town to life at night as music plays softly in the background. It's an experience too special to be missed.
You simply have to experience the magic of Hoi An's Lantern Festival in person!
Use your Maybank Card to book your holiday with ZUJI
and grab an additional S$50 rebate when you spend S$1,500 in a single booking – only available before 10 Dec 2017 for travels by 30 Apr 2018. Do note that the closest airport to Hoi An is in Danang.
5. Manila, Philippines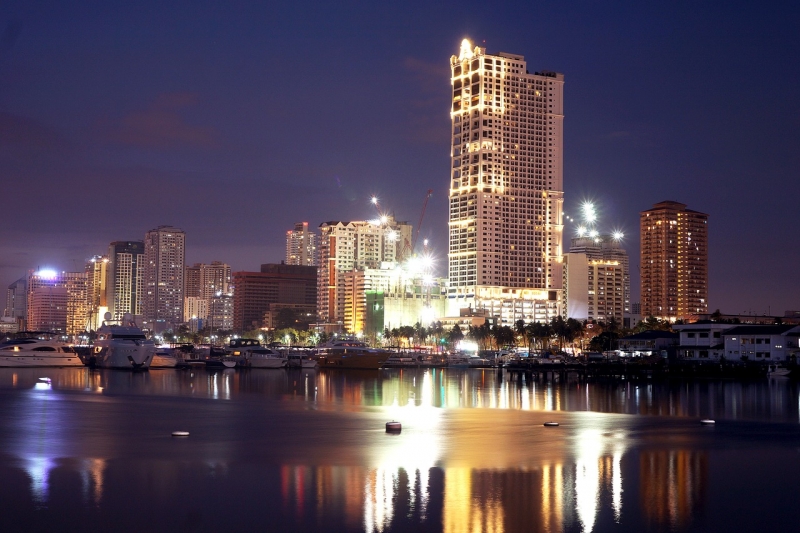 I'm always down for two things: food and shopping. And if, on top of two of those, a destination also offers a thriving arts and culture scene, then I'm definitely sold. Which is why if you were to invite me on a trip to Manila, I would gladly accept it! Manila's known for being one of the world's most densely populated cities but, more than ever, it's terribly underrated when compared to the many Philippines resort islands popular amongst tourists. However, any traveller to Manila will be surprised by the wacky street food like Balut (a developing bird's embryo), the SM Mall of Asia (which spans more than 400,000 square metres in size), and the historical walled city – Intramuros – built in 16th-century by the Spanish. Plus, travelling within Manila is extremely convenient, with an efficient train system and Jeepneys located throughout the city.
6. Kathmandu, Nepal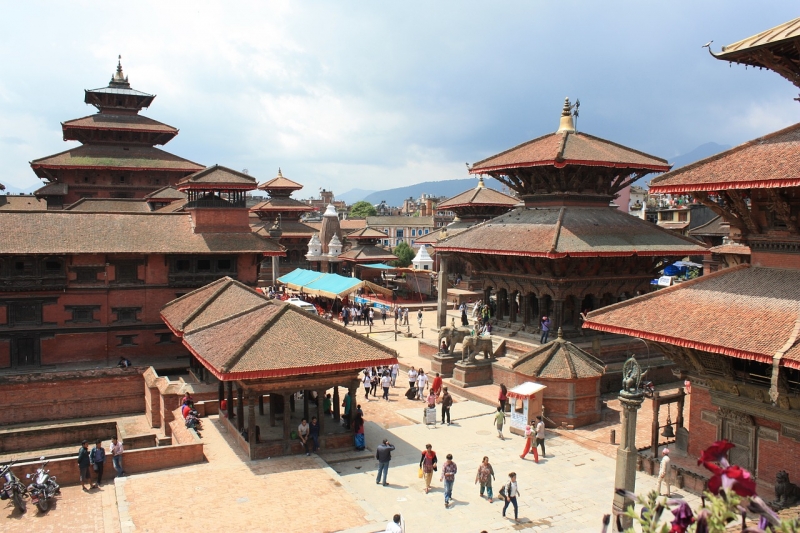 Kathmandu is slowly rising in popularity among travellers and it's no surprise, considering how the capital of Nepal boasts a rich history of its own. In addition, it's also packed with dozens of charming palaces and temples. Best of all: it's right next to the Himalayas — which means if you want to  hike your way up Everest, you could start from here. Now I'm not sure about you, but I would prefer to admire the majestic view without having to break a sweat, and that's totally possible — with a day trip to the village of Nagarkot by driving or taking a taxi there (which would cost less than USD40 (~SGD54)). Otherwise, I would stick to exploring the medieval monuments in Durbar Square, or savouring Momos (meat or vegetable dumplings) at one of the cozy cafes tucked in the streets of Thamel.
Travel Cheat Sheet Tip: It won't hurt to observe the social etiquette of the Nepalese while you're there. They're generally friendly and polite people, so extend your utmost courtesy by greeting them the same way as they do: by saying 'Namaste' with your palms together in a prayer style.
Want your trip to Kathmandu to be an extra special one? Don't forget to book yourself a comfortable and spacious stay!
Book your holiday with your Maybank Card on ZUJI
and enjoy a 12% discount code for hotel bookings.
Good things don't come easy! Make sure to book from now to 10 Dec 2017 and travel by 30 Apr 2018.
7. Hiroshima, Japan
Who says you can't enjoy Japan without splurging? Forget Tokyo and Osaka, because a budget holiday to the city of Hiroshima is just as worth it and, maybe, even more cost-friendly. Hiroshima may be a smaller city that's not as popular as other Japanese cities are, but that basically means less tourists and truly authentic local culture. In fact, you'd be able to enjoy the same Japanese attractions, like a hot spring, at a cheaper price. Besides visiting Miyajima Island's famous Itsukushima Shrine and Hiroshima Peace Memorial, comfort your soul with local dishes like Okonomiyaki (savoury Japanese pancake) and Kaki-no-Dotenabe (oyster hot pot). While you're in Miyajima, try on a Kimono and watch a live Kagura (dance theater) performance.
Travel Cheat Sheet Tip: The city is beautiful all year round, but the best month is April, when spring's flora and fauna are in full bloom. This is the time of the year where the famed Sakura (cherry blossoms) blanket the country, with Fukuyama Castle in Hiroshima and Miyajima Island being viewing hotspots.  
There you have it! Now you know where to fly to if you're thinking of a short and sweet budget holiday. So grab a pen and notebook and start planning now, because these beautiful destinations await.
Don't forget to book with ZUJI
when you're planning your travels – take advantage of these amazing offers and deals that'll help you save even more for your trip:
6% rebate on all flights and packages

12% discount code for hotel bookings

Additional S$50 rebate when you spend S$1,500 in a single booking
Important: Book fast, because these deals are only available till 10 Dec 2017 for travel until 30 Apr 2018.
For first-hand information about ZUJI's upcoming deals and promotions, simply subscribe to their mailing list right here and have them delivered right to your doorstep: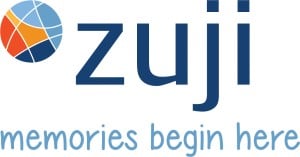 Thank you for your subscription.
By subscribing to ZUJI's mailing list, you will:
Be the FIRST to know about flash sales and exclusive airfares/promotions

Receive hints about flash sale timings – every minute counts!

Have first-hand information about ZUJI special promotions
There's only a month left till the end of 2017, so get to work and start setting up your travel resolutions for the new year of 2018 before it gets too late! For more trip inspiration, stay tuned to the next installment of the 'ZUJI Keeps It Real' series, and check out Maybank's page for more offers and exclusive deals. In the meantime, we wish you the best of luck on all your travel plans!
---
Brought to you by ZUJI and Maybank Cards.