Bangkok is THE most popular destination for a BFF getaway. Café-hopping, feasting, lots and lots of shopping… Really, what's not to like? Or in this case, what could go wrong?
As these 7 intriguing short stories from our community of readers show – plenty could go topsy-turvy. But that's exactly what we love about Bangkok, you never know what to expect. Plus with a little help from friendly locals, everything will be right as rain in the end!
1. Never say no to a 100-baht piece of clothing
Ask any shopaholic and they will tell you it's almost criminal to leave Bangkok without lugging back a new suitcase (or two) worth of clothes. Because nobody says no to 100-baht clothes!!! Except I did. And frivolous as it sounds, it was that one thing I couldn't stop mulling over during the rest of my trip. So here's what happened:
It was a scorching Saturday at Chatchuchak market, and my friends and I had split up for a serious shopping sesh. Five hours, two empty arms, and a tummy full of phad thai – we were more than ready to conquer the lanes of madness. Everything went well for the first hour, with dozens of pretty summer clothes snagged at unbelievable prices. But the remaining hours saw me dragging my feet through the aisles, wanting to give in to a Thai massage instead. Then, while I was strolling down what could possibly be my 50th aisle, a black distressed top caught my eye. Upon bargaining with the shopkeeper, I was brutally dismissed with a "100 baht! No discount!". Solemnly determined to find the same top elsewhere at a lower price tag, I walked off – pompous yet slightly bitter. Needless to say, I did see the same top at other shops around the market, all of them at 200 baht (double the original price!) and above. And needless to say, I could never find the same shop again amidst the frenzy.
Moral of the story, girls? Shopping at Bangkok doesn't wait for your wimps and hesitation. You see it, you buy it. No regrets.
2. A night out is never just a night out in Bangkok
My bestie and I decided to go for a short break to Thailand in the midst of our semester. Our deadlines were killing us, and we wanted some good old retail therapy. And where better (and cheaper) place to head to than Bangkok? We travelled on a budget and stayed at Khao San Road, Bangkok's backpacker district. Everything was great, we shopped till we dropped (had to buy an extra suitcase just to keep everything), feasted on a variety of Thai food, and even made some friends at our backpacker hostel.
So one night, we were wandering around Khao San Road after our dinner and decided to grab a drink and chill out at a bar. Except that it was anything but chill – right from the start where overzealous dancers who were lined outside their respective bars thronged towards us in attempts to pull us in. We relented after failing to reject them, and found ourselves in a part seedy, part bewildering, dimly-lit bar. Nothing seemed unusual for a good 10 minutes – we found a cosy couch to lounge the night away, ordered our drinks, and was deep into our girl talk. Until an abrupt Thai disco tune came blaring through the sound system, and five ladyboys clad in corsets and pink feather scarves started strutting out of the back door shortly after.
Okay… So that was unexpected. We were as amused as we were helluva baffled. Things were really starting to get interesting! After the shock settled in, we actually started to enjoy the gripping show these talented performers were putting up. The rest of the night saw us grooving and cheering along as the ladyboys gyrated and belted out to the interestingly catchy, albeit out-dated, disco tunes. We were in complete awe of how beautiful they were; some of them looked like fashion models right out of a magazine, with svelte, slender figures and long legs! We were definitely envious of how perfect they looked, and how incredibly talented they were. After their performance, we even snapped some selfies with them and complimented them on their wonderful show.
Let's just say… you'll never know what surprise you'll be in for when you're in Thailand! Every night you spend there is an exciting adventure that will blow you away with Thailand's rich diversity and culture. This is definitely something unique that can be found ONLY in this country, so do give it a shot if you're looking for something novel to do during your trip. If not, Thailand's nightlife and entertainment options are among some of the best in the world, so you're bound to find something that interests you!
3. Don't judge a massage parlour by its cover
So my buddies and I went to Bangkok for that overdue vacation we've been wanting to have for years! It was our last hurrah since one of the boys was finally tying the knot. We tried to talk him out of marriage, but to no avail. Oops! Anyway, we were quite excited to have our very own Bachelor's party weekend!
Half the time, we had no idea where we were going because we didn't understand a single word our local guide was saying, but we trusted him anyway. We had booze, ate street food, met some new "friends" at the bar, and did some crazy things not worth mentioning. Overall, it was a great experience until our last night in BKK. We all decided that the famous Thai Massage was definitely the best way to end our trip. Was it a wise decision? Read on to find out!
Our guide Tam brought us to a sketchy massage parlour. I was literally about to back out because I felt like I was entering a red light district bar, only this time it was supposed to be a place of relaxation. My friends were all giggling, but I felt quite nervous. What was I signing myself up for?
Surprisingly, the interior wasn't sketchy at all! It was warmly lit, and full of nice plush sofas. The masseuses were polite and professional. I slowly fell into a deep slumber and before I knew it, the masseuse was gently waking me and whispering, "Thank you Sir, the massage is over."  We were rewarded with hot ginger tea after that, and I just felt so rejuvenated and refreshed! So guess what, the massage parlour that looked like it was offering other "special" services was nothing like what we had envisioned it to be, it was actually pretty good after all. I had one of the best massages I've ever experienced. Thank you, BKK!
4. The Grand Palace is NOT closed –  don't let anyone tell you otherwise
During my first trip to Thailand with my best friend, we enjoyed ourselves as 'proper' tourists – not just shopping and eating, but also visiting the various cultural attractions around the city. The whole trip was incredible – and I've returned to Thailand countless times since – but there was one incident that left a tiny smear in my wonderful history with Bangkok, but with a heartwarming twist at the end. This is the story:
One of the places on our sightseeing list during that first Bangkok trip was none other than the Grand Palace. When we arrived at the palace, a stranger directed us to enter through one of the gates. As we entered, a guard stopped us and said something in Thai which we didn't understand. Thankfully, the stranger, who was behind me, helped to translate. Apparently, the palace was closed for a ceremony will open again later in the afternoon. He then told us that there's an attraction nearby called the Lucky Buddha Temple which was worth a visit, and he helped us hail a tuk-tuk plus bargain the price down.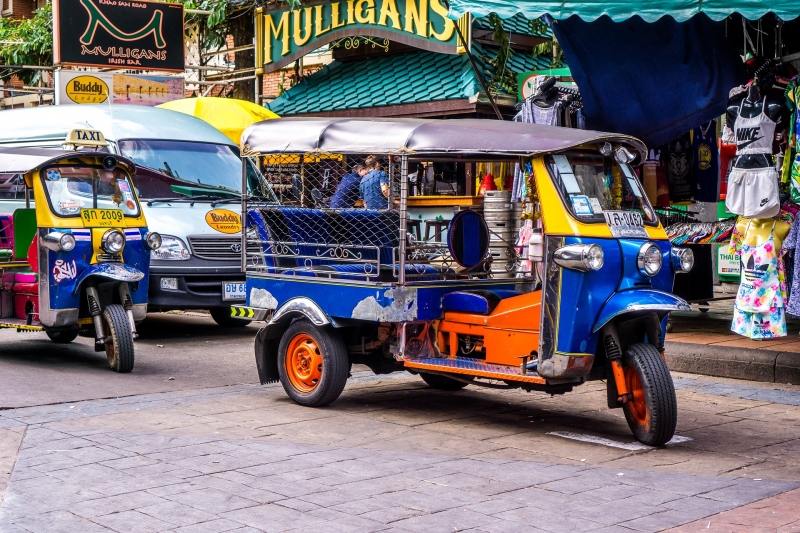 It started out incredibly well. The jovial tuk-tuk driver brought us to some cultural sights and acted as our guide. He also offered to take us to a special factory, which we initially declined. However, in one of the temples, we met a friendly old man, a businessman of sorts, and we lapsed into a long conversation with him. During our chat, he told us about this same factory that's supposedly open for a limited time period. Since he echoed what our tuk-tuk driver mentioned earlier, we felt like we should go ahead and check it out.  
When we reached, however, it was a nightmare. The salesmen in the factory were aggressive and pushy to the extent that we felt very uncomfortable, and to make things worse, after we escaped this factory, the tuk-tuk driver brought us to yet another factory. He claimed that he needed to collect 'gas cards' for bringing customers there. We felt really uncomfortable, but luckily a kindhearted local came to our rescue. After chasing the unscrupulous tuk-tuk driver away, he explained (in a mix of Thai and broken English) that he was sorry for our experience and, if we were willing, he could give us a lift back to the Grand Palace.
We were, naturally, wary of falling prey to another scam, but the kind local's endearing stare and apologetic tone made us willing to give it another shot. And, faith in humanity restored! The kind local ferried us all the way back to the Grand Palace which was now open, and he even insisted on buying our entrance tickets for us! "To show you that Thai people can be good too", was his rationale.
Well, lesson learnt – it always pays to read up about common scams prevalent in your next destination. We were just unlucky to have such an experience, because it probably only happens to a small handful of the tourist population. We were grateful to have met the generous local, who truly exemplified the general hospitable nature of Thai locals. We laughed at the encounter for months afterwards – after all, what is travelling without such epic experiences that make for interesting stories to share?
5. Practise adequate self-control when feasting on Thai (sea)food
Thailand is renowned for its cheap and great food, so 'trying out the different Thai cuisines' became one of the major goals for our Bangkok trip last year. As first-time visitors, we were quite ambitious to see all the famous sites and markets. Unsurprisingly, we ended up with… a really really packed six-day itinerary (on average about 7-8 activities a day).
The first four days went well, we got to enjoy many amazing Thai cuisines, venture on food hunts in the night markets and try out interesting Thai snacks that we had never seen before. So on the night of the fourth day, we decided to give our stomach a good treat with our favourite SEAFOOD.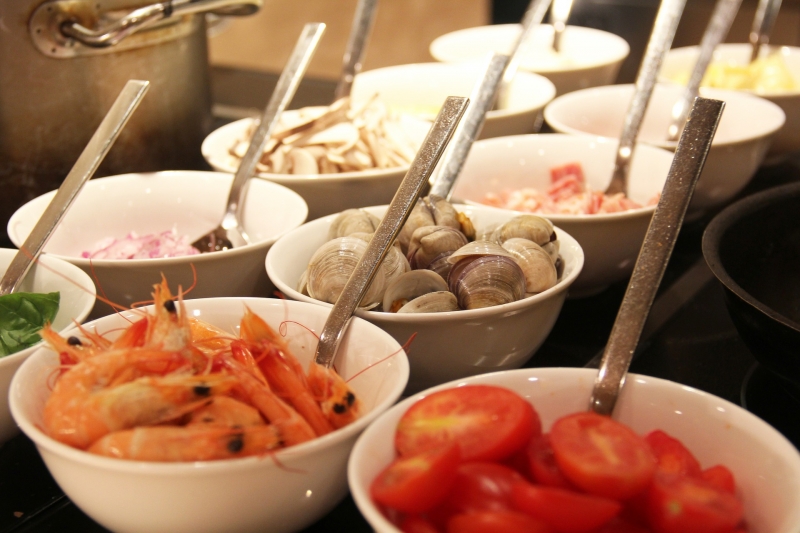 The first thing that captured our attention, as we stepped into the seafood buffet restaurant, was its fancy and sparkling decorations. The food did not disappoint us – there was a wide variety of dishes which we could choose from, such as seafood salad and Tom Yum Goong. But nothing could compare to the raw oysters and lobsters. Fresh from the sea (I assume so), they were truly the best food I had in my four days in Thailand. We had an amazing time feasting on juicy and succulent oysters and lobsters. I cannot remember how much we ate, but the four of us walked out of the restaurant feeling as if our stomachs were about to explode.
Everything felt like a sweet dream until the next morning when a brutal fight for the toilet broke out in our room. We all had a bad case of diarrhoea from overdosing on seafood, evidently. Our greed was the straw that broke the camel's back, because we just couldn't control ourselves from indulging in cheap and delicious seafood!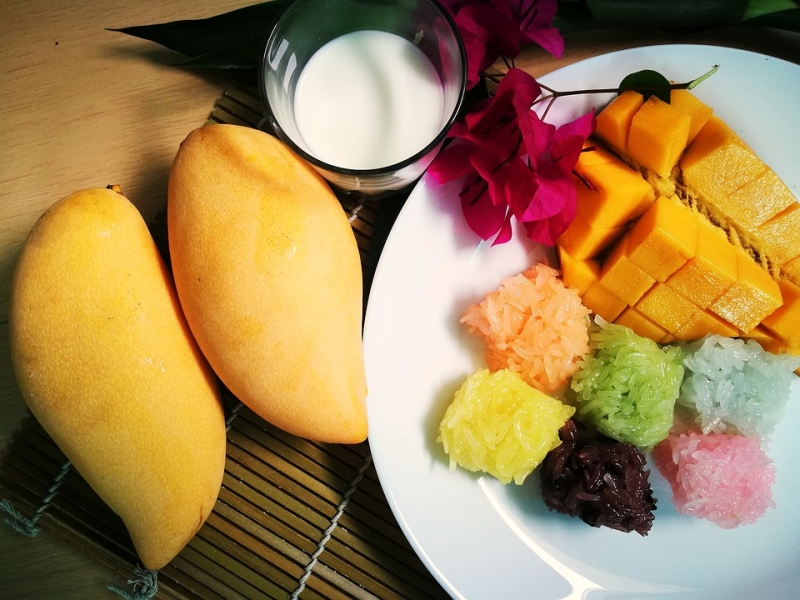 For the next day, our itinerary was reduced from 5 activities to ……. the hotel. Thankfully, after a good rest in the hotel for a day, our stomachs and appetites recovered fully for more feasting. We learnt our lesson – when visiting the foodie paradise of Bangkok, bring along a healthy dose of self-restraint and some charcoal pills just in case. Or else, we could have missed out on coconut ice-cream, mango sticky rice, Phad Thai and more. And that would be a total shame!
6. Multi-tasking on an elephant ride is not an easy task
Thailand is very popular for its elephants. You can bet that in most tourist spots, you can get an elephant ride. I chose to visit the old city, Ayutthaya, as it is the perfect place to immerse oneself in Thai culture and architecture, and of course, to try riding an elephant. It was definitely an experience that I wanted to cross off my bucket list.
With my smartphone and a stick of corn keeping my hands busy, I hopped on with my friend. The ride was estimated to take only about 20 minutes. Sounded like a breeze! We journeyed past beautiful landscapes, and encountered lots of other tourists mounted on elephants of their own. I was happily enjoying my corn when I decided to whip out my camera and "capture the moment".
And well, you could guess what happened next; one thing led to another and before I knew it, I was (painfully) face flat on the floor. Lesson learnt: multitasking is not always a good idea, especially if you're on top of an elephant. And I've even got a broken nose and a phone with a shattered screen to show for it.
7. Finding a local market isn't always as simple as it seems
Whenever I travel abroad with my two besties, we ALWAYS include shopping in our itinerary. So, on our recent trip to Bangkok, we allocated our last day for nothing but shopping alone. There're just so many markets to choose from that we couldn't decide on one! But we had a brilliant idea: "Why don't we ask random locals? They know best!". So, we immediately approached a street vendor near our hostel, and she recommended that we go to Chatuchak market. But we brushed it off because it's too touristy, we wanted to visit a less popular one. The second local recommended Khao San Road, but we've been there already. On our third attempt, the local suggested, "Talad Neaw Neaw". Oh, where's that? The name sounded peculiar and we hadn't heard about it before. Off we went in search of this mysterious local market, quivering in eager anticipation.
Bags, check! Money, check! We were ready for our unconventional shopping spree! We were instructed to go to Phra Arthit pier near Khao San Road and ride a cross-river ferry bound for Wang Lang pier. When we arrived at Wang Lang pier, we expected to find Talad Neaw Neaw right away. To our surprise, there was no sign that said "Talad Neaw Neaw Market". Were we in the right place? Did we make a mistake? Should we just go back? I panicked because the place looked a bit of a mess, not to mention the smoke and heat from the food stalls. "There's no way we could hunt for fashionable shopping items here," I complained.
But then, my optimistic friend, ever the positive one, suggested that we enjoy the local food instead as our tummies were already growling. We settled at one food stall and while we were discussing our plan B, the stall owner overheard us and told us that there's actually a market in the middle of Wang Lang market. And that's how we learned that Talad Neaw Neaw is a market within a market! Awesome or what? We regained our enthusiastic shopaholic mood and immediately proceeded to Talad Neaw Neaw market after gobbling down our food.
Also read: Out of the Touristy Path: 8 Ways to Experience Thailand like a True Local
This experience in Bangkok taught me that I should never jump to conclusions and give up easily. There's more to a place than how it initially looks. And when you get lost, it always pays to ask the locals. They truly know best! Not to mention how incredibly friendly and hospitable they were, it just gave us a sense of warmth and comfort after wandering around like lost sheep.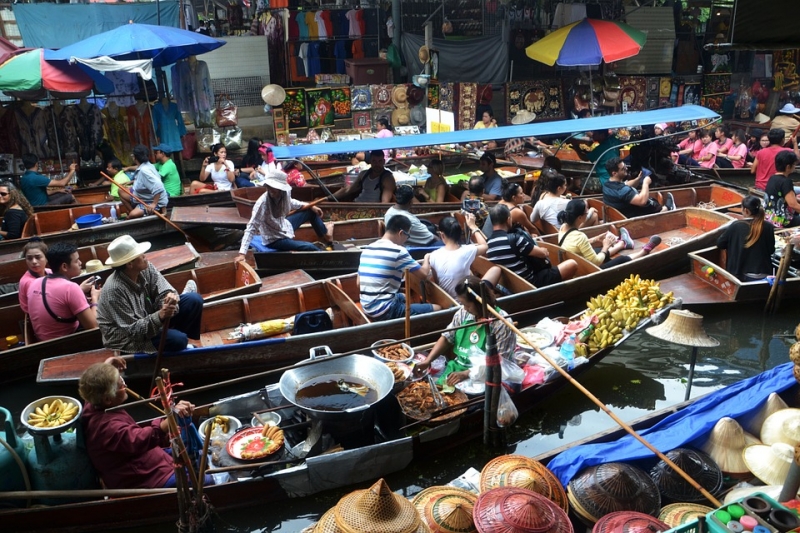 On a trip overseas, anything and everything could go wrong. But hey, at least they make for entertaining stories to tell when you get back home! Create your own adventures with every trip to Thailand; you're bound to have a multitude of unique yet unforgettable experiences each time you visit. Thailand is a country that's rich in culture, architecture, food, and don't even get me started on the affable and hospitable locals. There are tons of night markets to explore, multiple ways to experience life like a local and, if you time your trip right, you'll even have the chance to have a splashing good time at Songkran!
For more information on how to plan your trip to Thailand, check out the Tourism Authority of Thailand's (TAT) official website as well as their Facebook page. It's always a magical time in Thailand, so start planning your trip and create E-P-I-C stories of your own!
Brought to you by the Tourism Authority of Thailand Singapore Office.