Yayoi Kusama should need no introduction as she's one of the most famous contemporary artists today. Her world-famous infinity mirror rooms speak for themselves. And if you ask me, she's the only artist who can make polka dots look edgy. If you want to know more about her and where you can find her infinity rooms, click here. Recently though, Yayoi Kusama has opened a new and special Obliteration Room which visitors can lend a hand in completing. 
The new Obliteration Room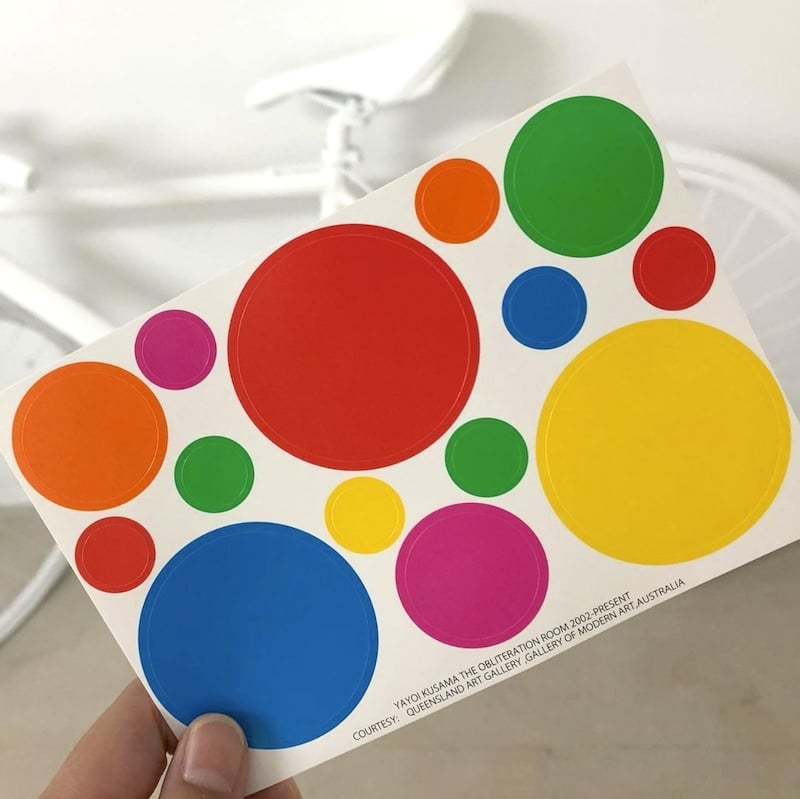 As part of Pavilion Tokyo 2021 going on until 5 Sept 2021, Yayoi Kusama has set up a purely white installation made up of different rooms that need to be filled up with polka dot stickers. Who's going to place them? Anyone who wants to participate! Entry is free, but reservations should be made one week in advance and bookings are made at 12pm every Monday. 
Participants will be asked to abide by the COVID-19 safety measures, such as hand sanitation, taking off shoes, and temperature checks, prior to entering the room. Upon entering, you will be given colourful stickers in different sizes. You will be tasked to decorate various surfaces and items with these stickers. There's more than one room, because the whole installation is a recreation of a fully furnished apartment. Yup, expect to see a whitewashed kitchen complete with utensils and a living room complete with a sofa and flat TV.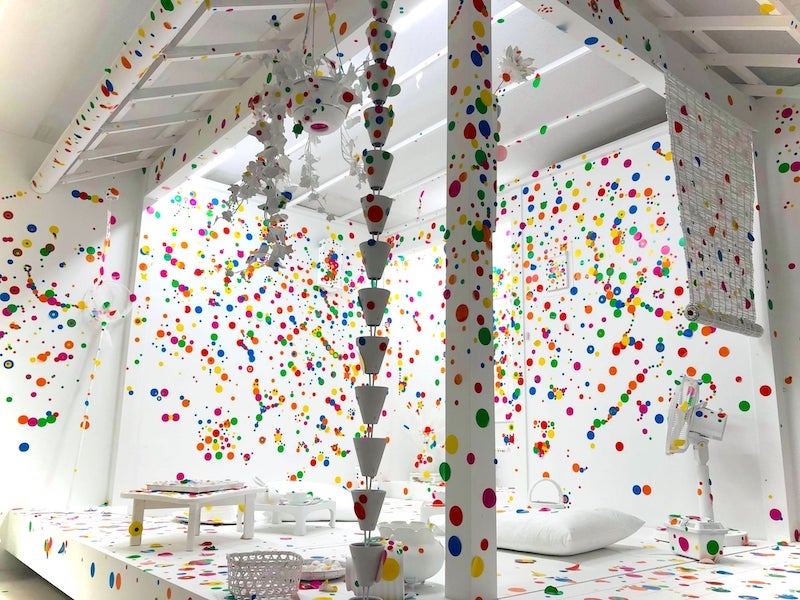 The best room would have to be the Japanese styled room decorated with tatami mats, a traditional tea set, and traditional hanging scroll and flowers. Some guests have already dotted these pure white rooms with their creative designs such as paw prints and letters. As the days go on, the installation will look more and more like a true Yayoi Kusama Obliteration Room through the efforts of her casual fans and admirers. 
Also read: This Tokyo Pig Cafe Allows You to Play With Micro Pigs in a Refreshing Farm
The new Yayoi Kusama Obliteration Room is found in Shibuya Ward Office No. 2 Mitake Branch Office 1-18-21 Shibuya, Shibuya-ku, Tokyo. Check out the official website of Pavilion Tokyo 2021 for more information. 
---
All images credited to Pavilion Tokyo | Official Instagram Page