You might have heard of scented candles that smell like your favourite fast food. Or, ones that remind you of campfires, forests, and nature as a whole. There are even candles that make you feel like you're in the company of popular Korean superstars. Basically, these candles are so big at the moment, that we've begun to start looking for something more. Then, IKEA Swedish meatball scented candles came along.
In August 2021, the world-famous furniture company stunned customers all over with their newest product, essentially a combination of their existing creations: meatballs and aromatherapy candles. Each candle is made up of white wax served (or placed) in a transparent glass with the label "Huvudroll Candle." Like all things IKEA, it's so aesthetic and it offers everyone a chance to be reminded of the store, even from home. Well, not everyone.
Also read: You Can Now Enjoy IKEA's Famous Meatballs Even While at Home
Swedish meatball scented candles for IKEA lovers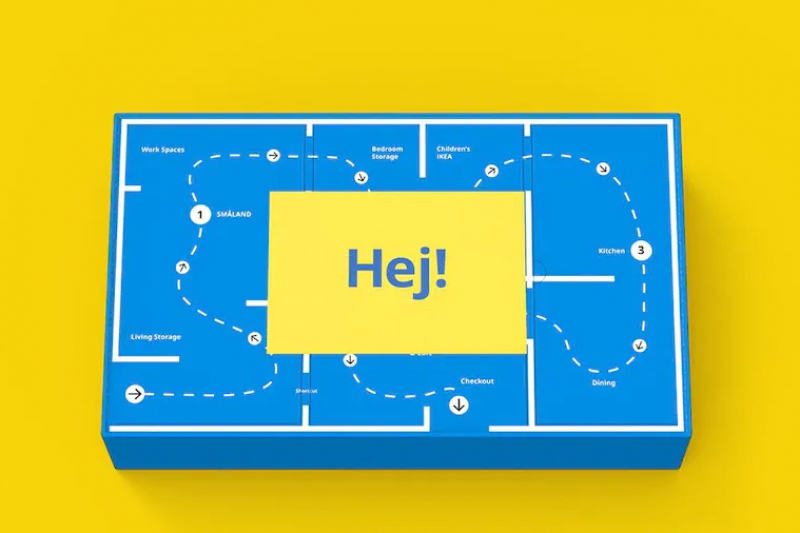 For those who don't know, IKEA has a free loyalty program called IKEA Family, which celebrates its 10th year anniversary in 2021. As part of this occasion, the company is offering what's called the 'Store in a Box.' It's a limited collection of IKEA products that let people experience the store without actually going to one for safety, accessibility, and other reasons. The Swedish meatball scented candles are just among the items being offered.
If you're an IKEA Family member, you can get a chance to win the candles and other surprise items by entering the 10th Anniversary IKEA Family Sweepstakes. It's only open from 6 to 22 Aug 2021. Non-members can sign up to be one during this time to qualify for the event. Otherwise, there are a few things you can do instead. One is to fill your home with the meatballs' incredible aroma on your own by ordering the IKEA meatballs.
Also read: IKEA Singapore's Jurong Store May Be Small, But It's Cashless
If it's not the meatballs alone you're after, IKEA has scented candles available for purchase in-store or online. They have candles that smell like lime, basil, and mandarin, which are great ways to bring an IKEA-approved scent to your home. Then, there's always the option of patiently waiting for the company to have these Huvudroll Candles available to everyone. I don't know about you, but I'd be one of the first to spend money on them!
---
All images credited to IKEA | Official Website