Hokkaido, one of the four main islands in Japan, is widely known for its ski resorts, winter activities and snow festivals. Most people think of it as a perfect winter destination, but the beautiful Japanese island can be equally charming in the summer! Boasting colourful flower fields and azure blue lakes, Hokkaido is definitely worth a visit in the summer months of June to August.
Don't believe me? Here's the itinerary for my one-week trip to Hokkaido. Read on and you can be the judge! And if you're already in the midst of planning your trip to Hokkaido, I hope these recommendations and tips would be of help!
Day 1: Sapporo
The most common way for international travellers to enter (and leave) Hokkaido is through New Chitose Airport, the largest airport in Hokkaido. It takes about 35 minutes by train to travel to or from Sapporo, the capital of Hokkaido.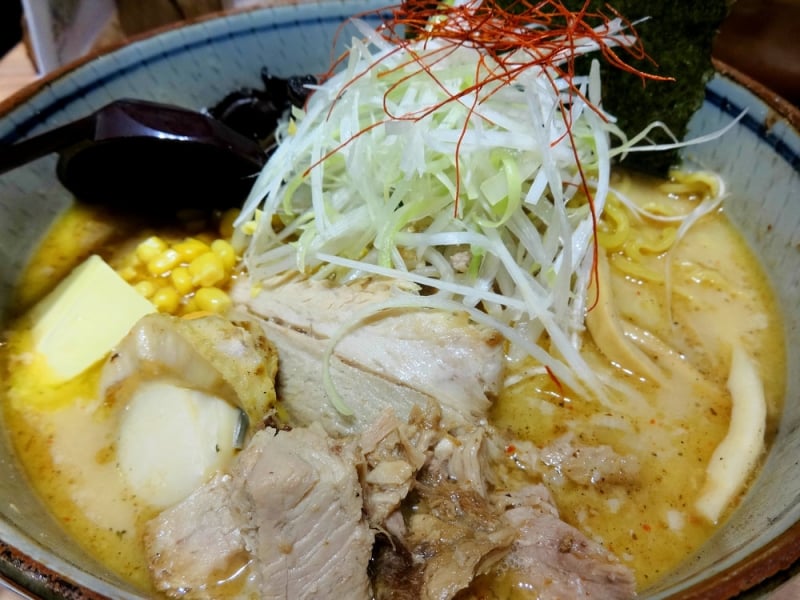 But before you make your way to Sapporo, consider dropping by Hokkaido Ramen Dojo, a gourmet alley located on the third floor of the airport. Here, you can find some of the best ramen restaurants in Hokkaido! Torn between the many different kinds of ramen? I recommend trying the miso butter corn ramen which is a specialty in Hokkaido.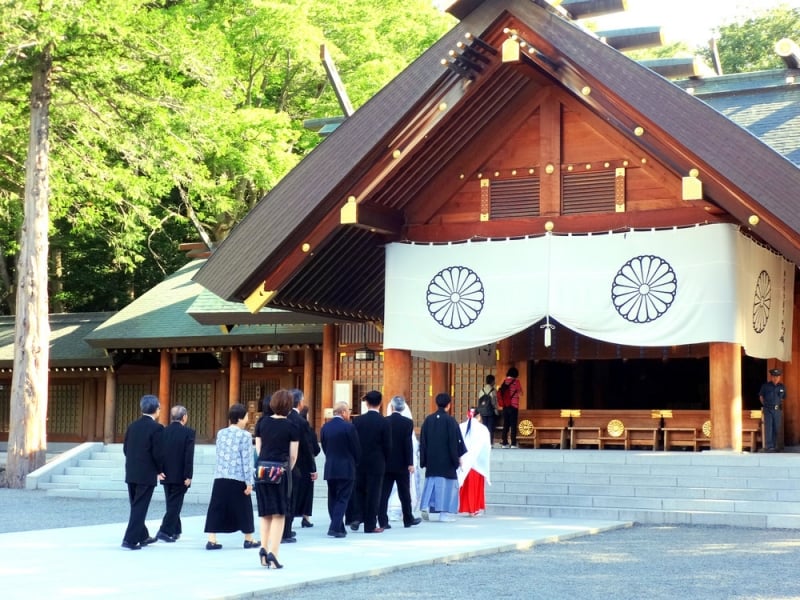 Situated in the beautiful Maruyama park, the Hokkaido Shrine is a shinto shrine honouring Emperor Meiji as well as other deities that are known to protect Hokkaido and its people. I was lucky enough to witness a traditional Shinto wedding ceremony at the shrine!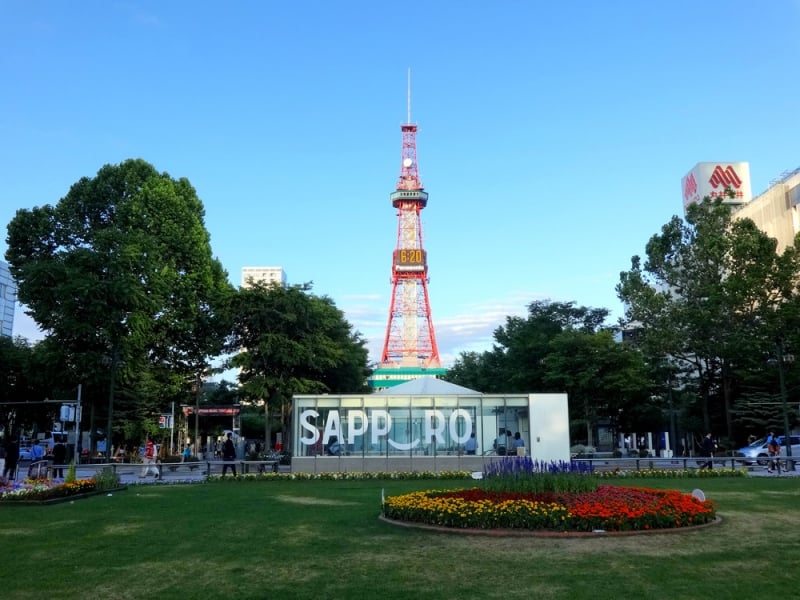 Nestled in the heart of Sapporo, Odori Park stretches 12 city blocks and provides a welcome respite from the summer heat and bustling crowds. Filled with an abundance of flowers, fountains and delicious food carts, this is the perfect place to chill out and enjoy your late afternoon or evening. At the eastern end of the park, you can find Sapporo TV Tower, one of the key icons of the city.
Day 2: Furano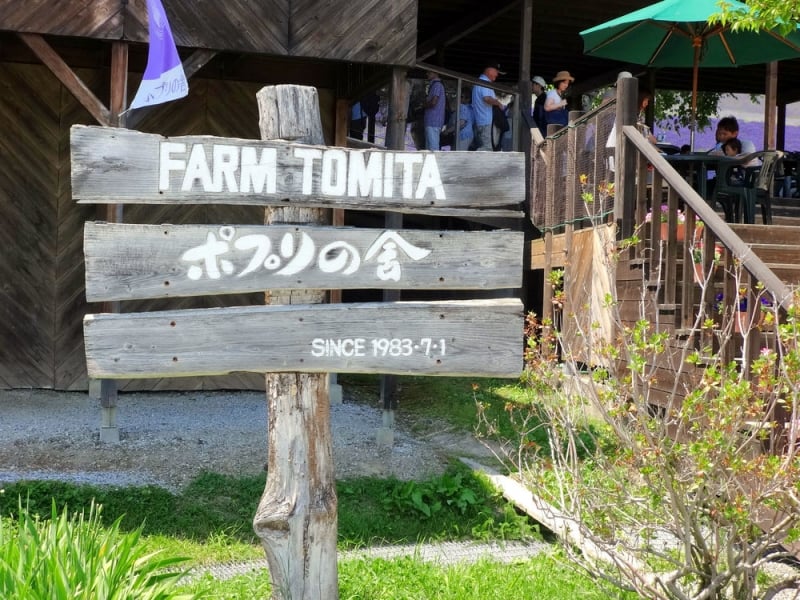 A trip to Hokkaido in the summer is incomplete without visiting the stunning lavender fields! So be sure to visit Farm Tomita, one of the most famous lavender farms in Hokkaido. These dreamy purple flowers usually start blooming in June, and its peak season is from early July to early August.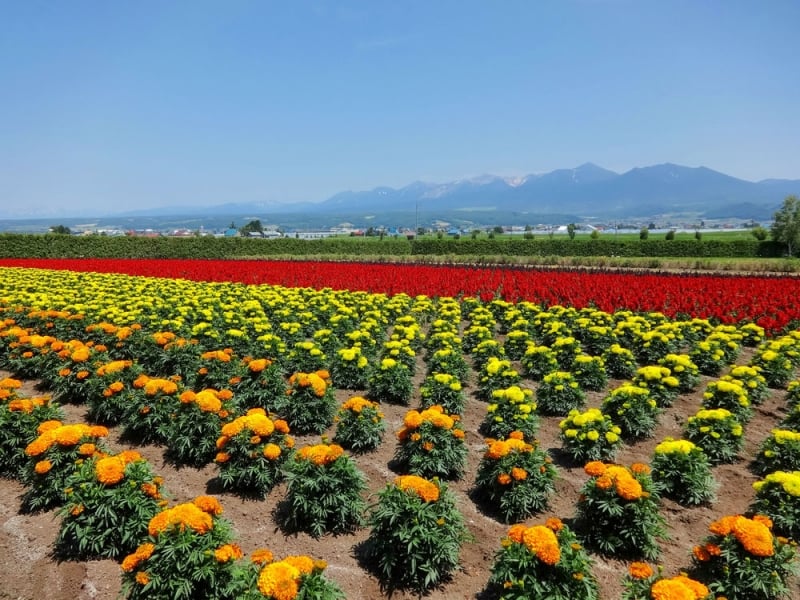 Other than lavender fields, there are also other colourful flower fields nearby! Try to visit the farm as early as possible to avoid the relentless summer sun and the throngs of tourists.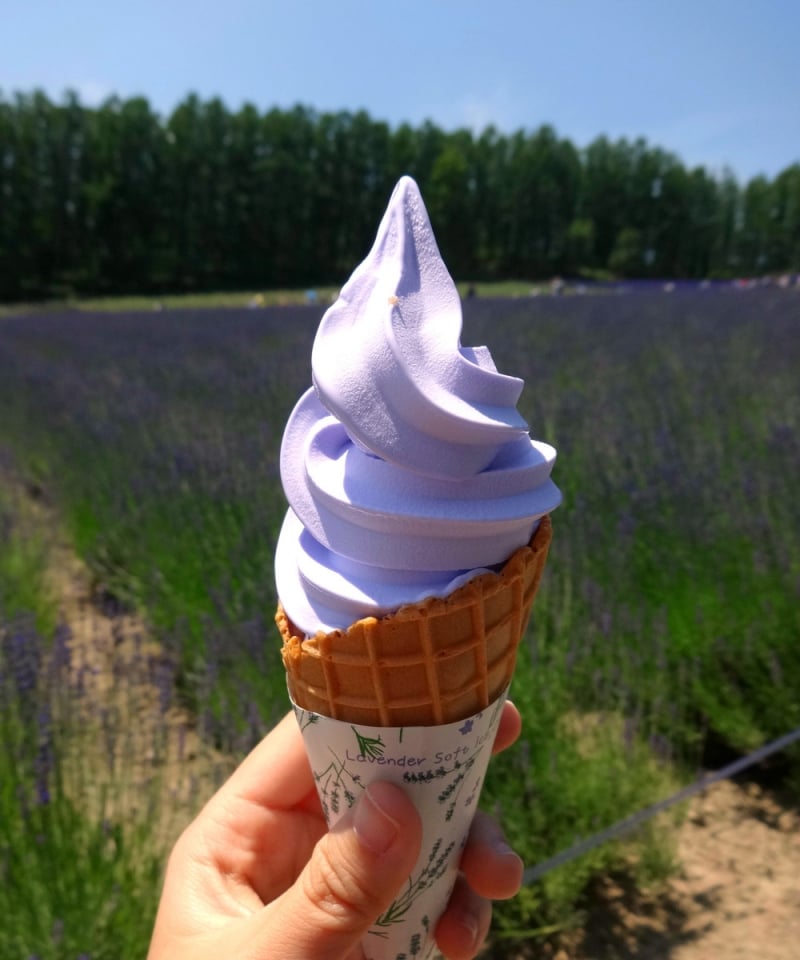 Besides just gazing at lavender, it is also possible to get a taste of it! Head to the café situated within the farm for some lovely lavender soft-serve ice cream! Creamy and sweet, it is a satisfying little treat that'll help you beat the summer heat. Plus, it will look so good on your Instagram feed!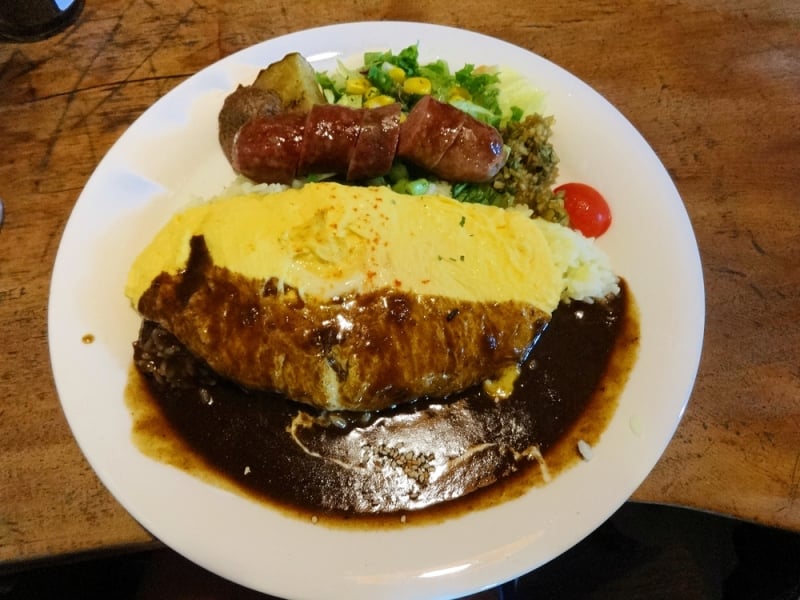 For lunch, consider heading to the Yuigadokuson for its famous black curry omelette! Serving sausages (made from Hokkaido pork!) as well as delicious curry, the restaurant is housed in a small tree house. If you want to get more servings of the curry sauce, simply bring your plate to the counter and say "ru ru ru ru" and you'll get it for free!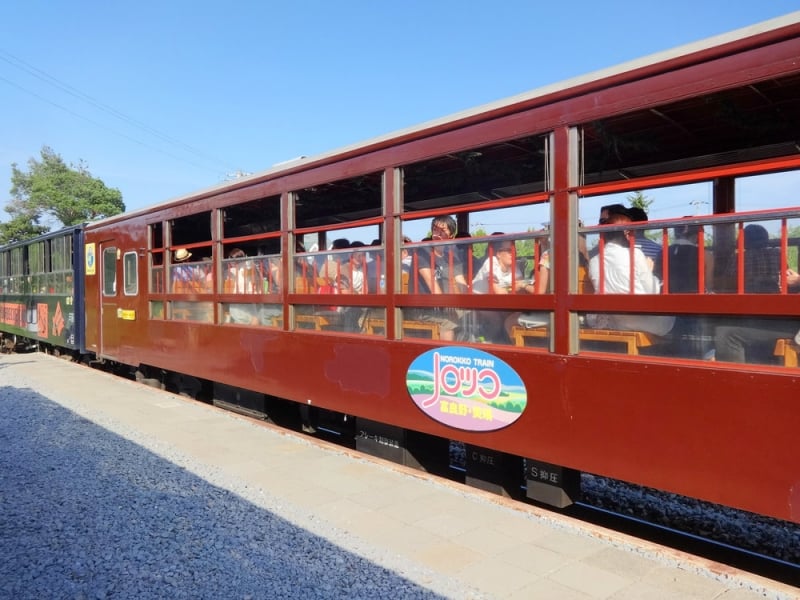 Next, board the Norokko Train, a mine-cart style train that's only in service from June to October! As the train moves slowly across the countryside, you'll be treated to picturesque views of the beautiful flower farms, grassy rolling hills and patches of golden rice fields.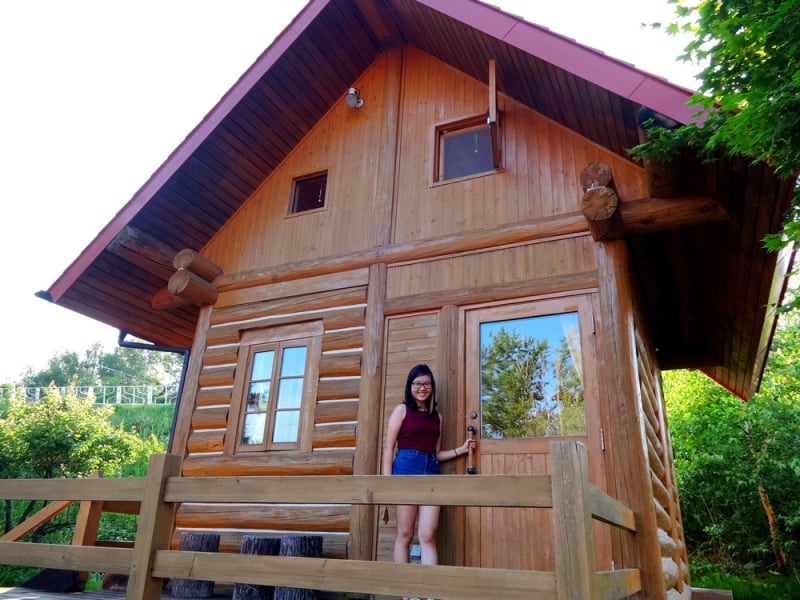 And if you're looking for a more authentic Japanese experience, consider staying at a minshuku (family-run Japanese-style bed and breakfast). In Furano, I fulfilled my long-time dream of staying in a log cottage at Log Cottage Himawari! Located up in the mountains and surrounded by lush trees, the cottage was incredibly cosy and comfortable. The hosts were super friendly and prepared the most delightful homemade meals. It was a great experience for me!
Day 3: Biei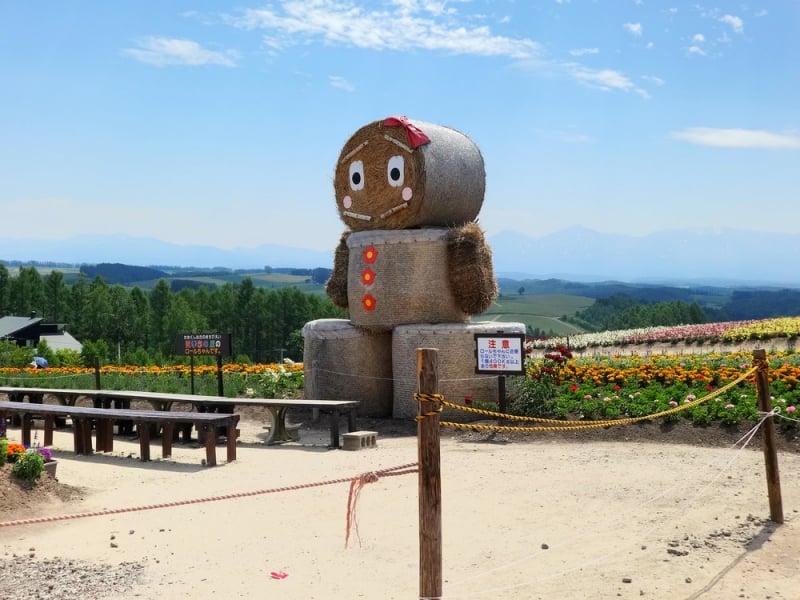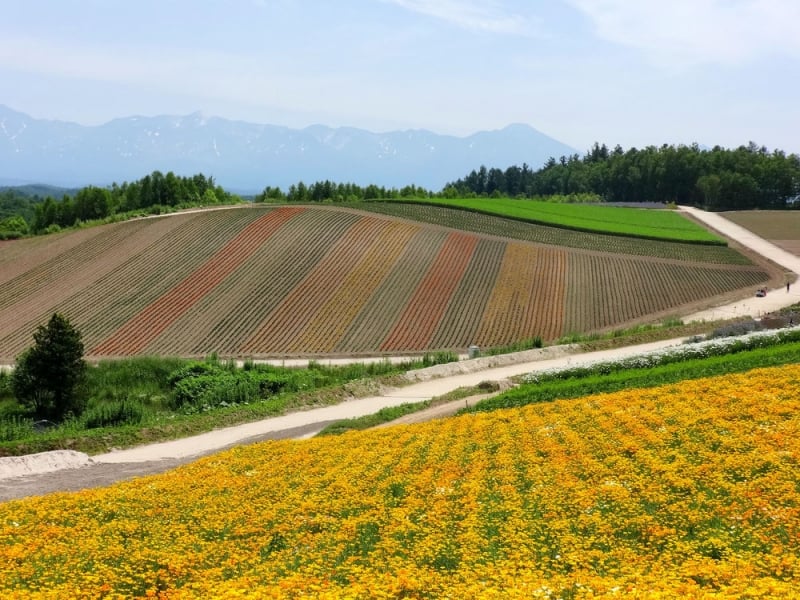 Start off your day in Biei with – that's right – more flowers! Shikisai-no-Oka is the largest panoramic flower garden in Hokkaido. The breathtaking rainbow of colourful flowers set against a backdrop of dramatic mountains makes for a pretty spectacular view. Truly a flower paradise!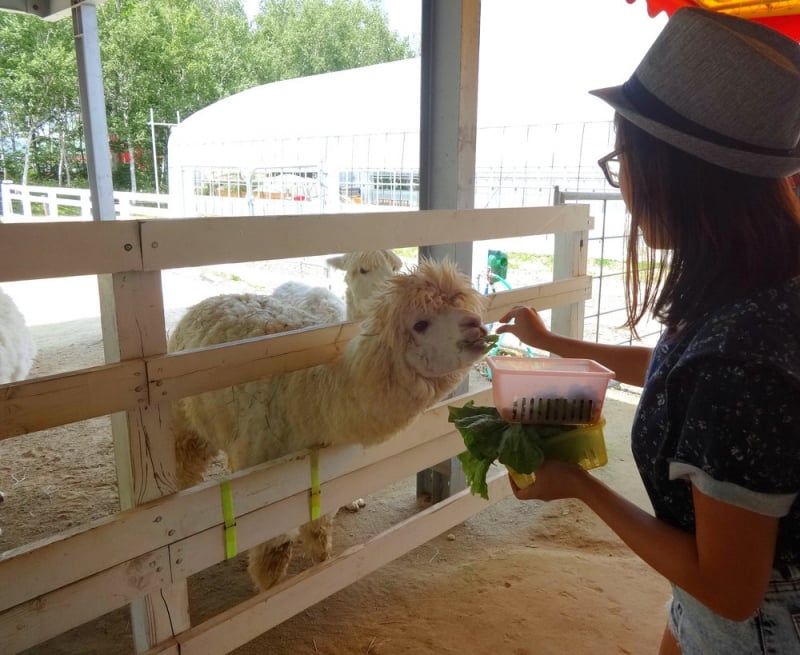 And here's the best part about Shikisai-no-Oka: there is an alpaca farm! This is your chance to finally get up close and personal with these adorable creatures. So much CUTENESS!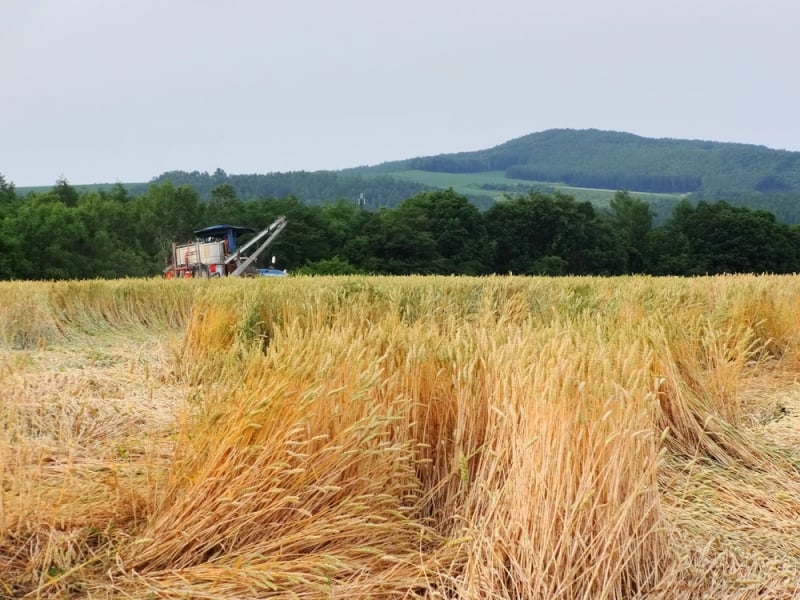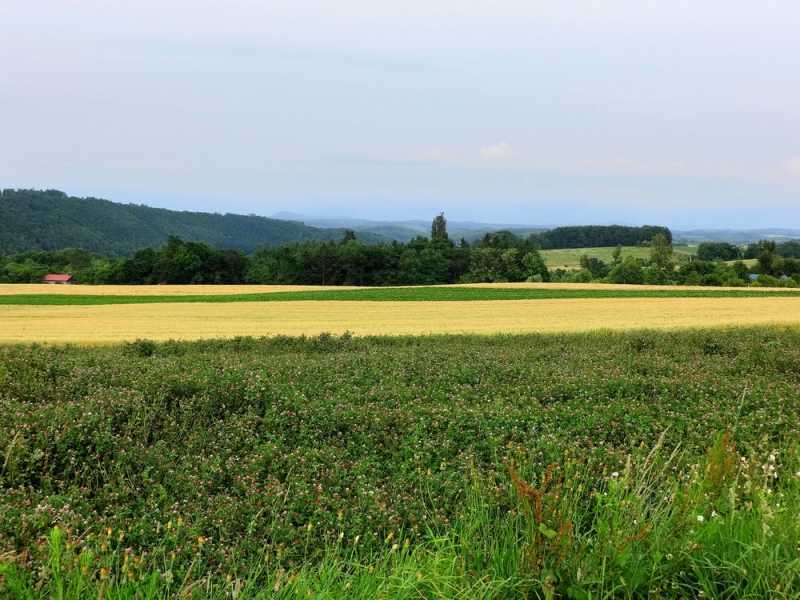 Next, it's time to rent a bike and cruise through the famous Patchwork Road! Don't be fooled by the name, it is not a particular road! It actually refers to a scenic area with gorgeous rural landscapes and farmlands. The squares of the different crop fields make the area look like a patchwork!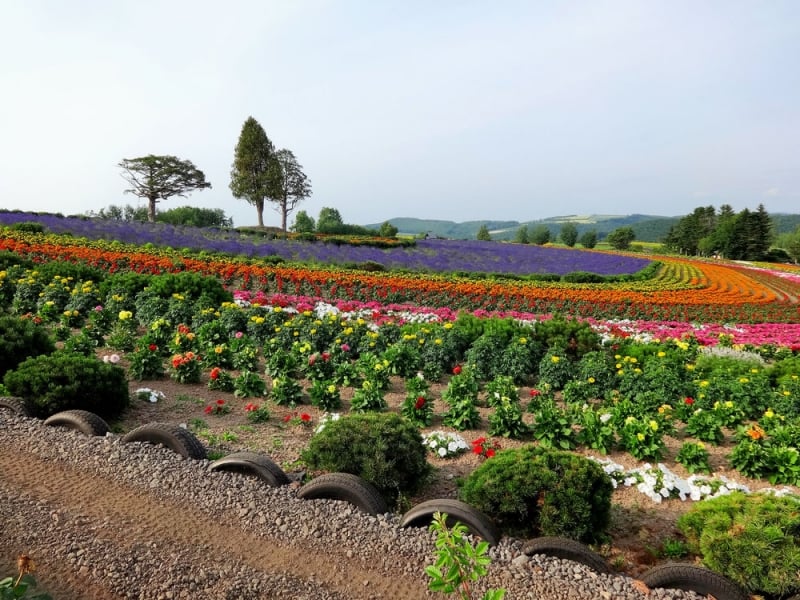 While exploring the Patchwork Road, feel free to stop by Zerubu Hill, another splendid flower farm. Other than lavender flowers, there are also sunflowers, marigolds, geraniums and many other blooms! Be sure to head up to the observatory for a stunning view of the entire scenic area and try to spot the famous Ken and Mary Tree.
Day 4: Otaru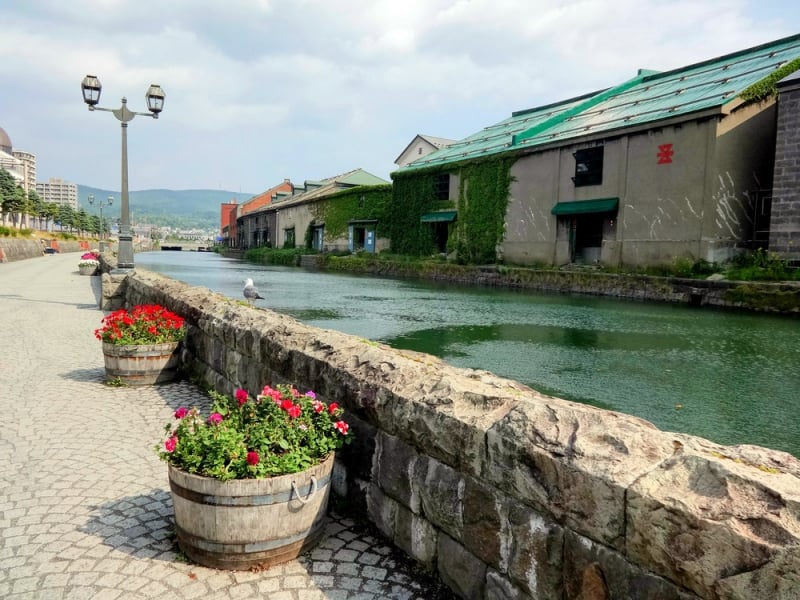 Enough of the countryside! It's time to explore the cities! Otaru, a small harbour city facing the Ishikari Bay, is full of whimsical charms. When in Otaru, it is a must to check out the preserved Otaru Canal. Lined with warehouses, the canal used to play a part in Otaru's role as a busy port. Now, most of these warehouses have been turned into museums and restaurants.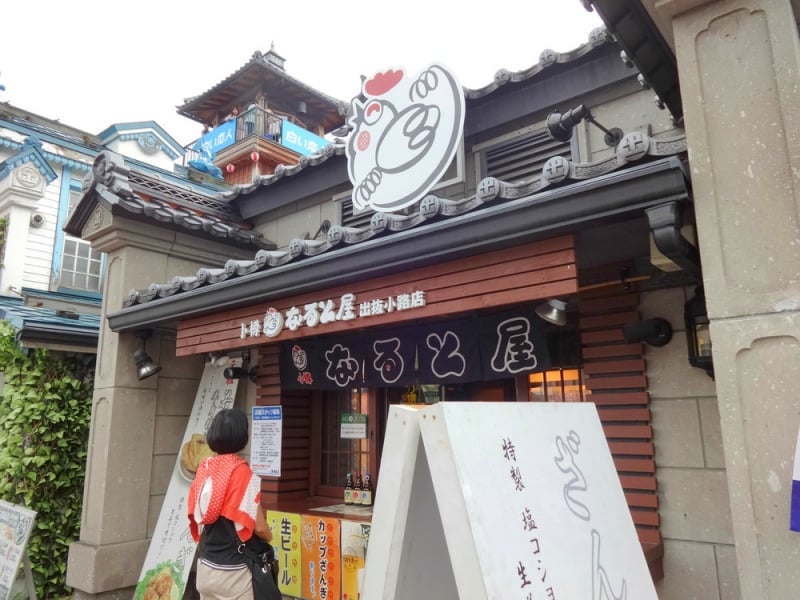 If you're hungry, then head to Denuki Koji, a food alley right beside the canal. From upscale sushi restaurants to homely takoyaki stalls, there is a wide variety of eateries for you to choose from! My personal favourite is the fried chicken from Wakadori Jidai Naruto Honten.
Fried chicken in Hokkaido? It might sound bizarre, but the chicken is so well-marinated and juicy on the inside and extremely crispy on the outside! Trust me, it is worth it.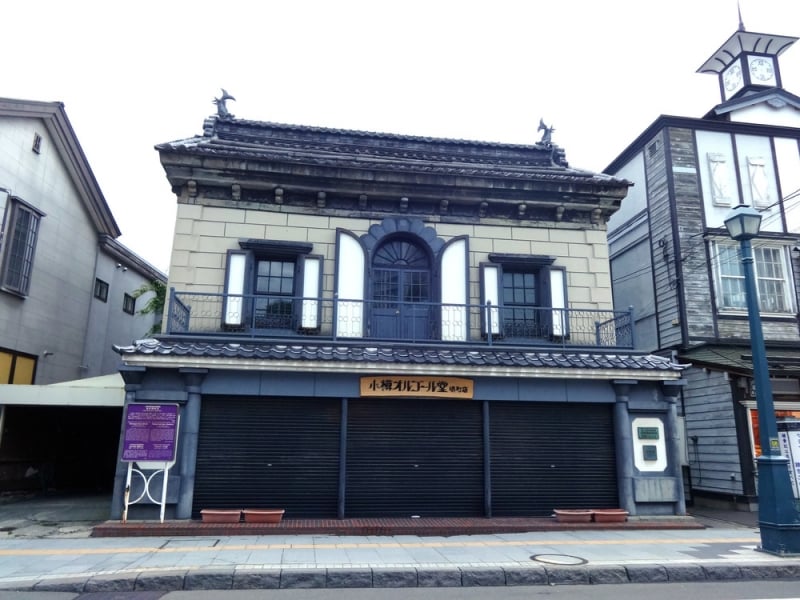 After you're done stuffing yourself with food, take a walk down the beautiful Sakaimachi Street towards the Marchen Square. A preserved merchant street in Otaru, Sakaimachi Street is home to a wide selection of glassworks shops, historic buildings, museums and gift shops. Most of the shops close at 5pm, so you better not lose track of time!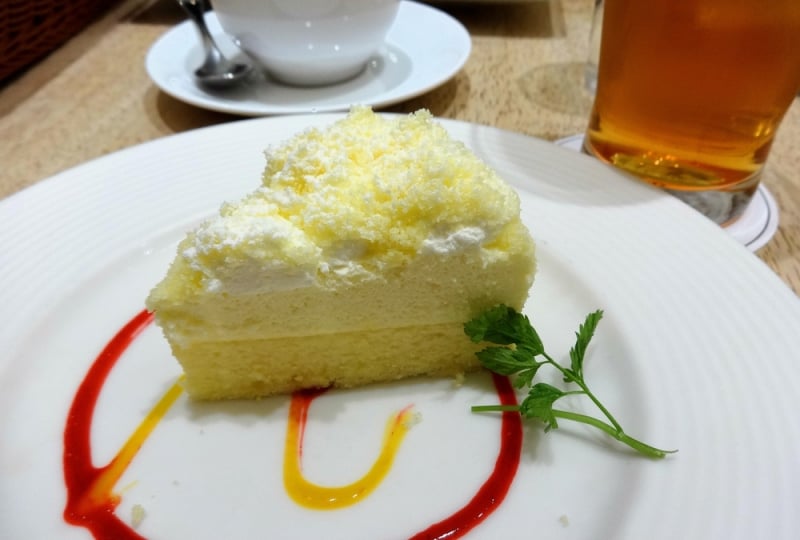 And if you're a fan of afternoon tea (like me!), you'll be glad to know that the street also houses a variety of cafés and dessert shops such as Kitakaro Café and Rokkatei Café. My favourite, though, is LeTAO, a famous Hokkaido cheesecake shop. Creamy and smooth, the cheesecake will literally melt in your mouth.
Before you retire for the day, remember to drop by Otaru Canal once again for the amazing night view!
Day 5: Lake Toya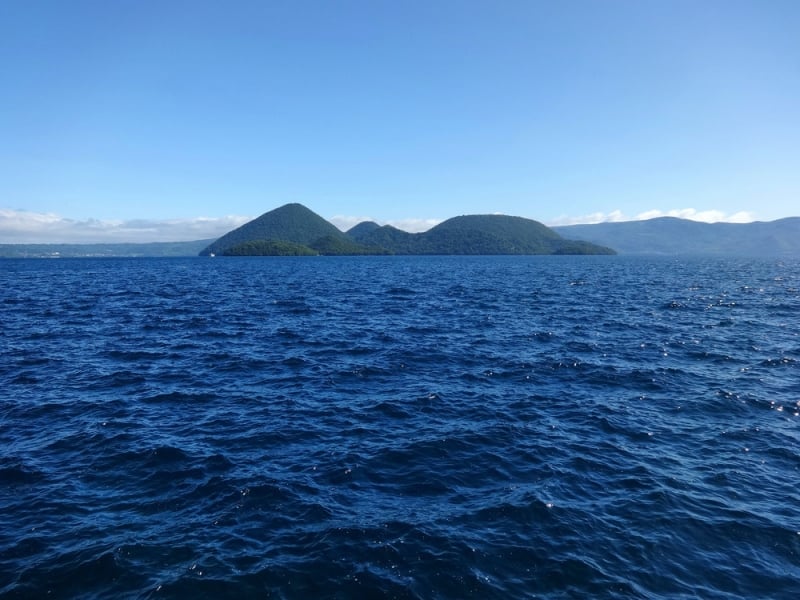 Next stop: Lake Toya! Part of the Shikotsu-Toya National Park, Lake Toya is a volcanic caldera lake that is bound to mesmerise you. Just look at how blue the water is!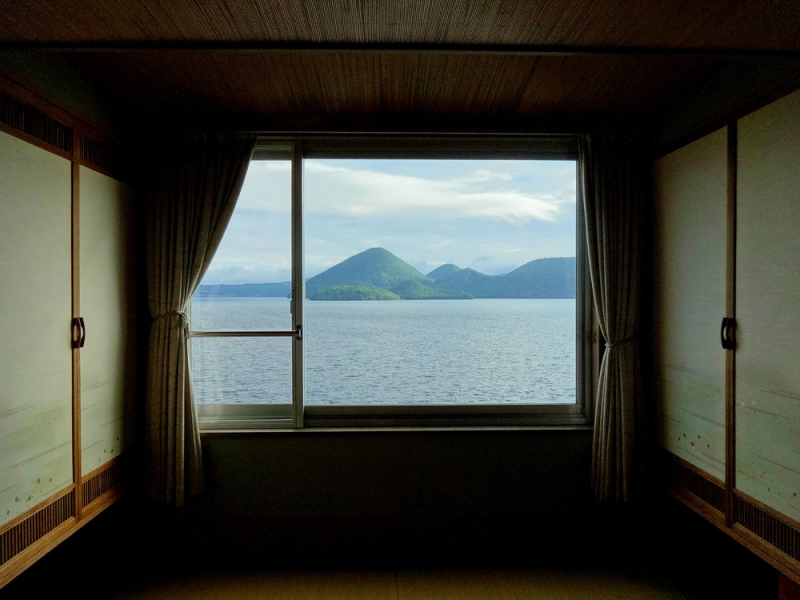 I stayed in Toya Kohantei, a superb hotel that prides itself on its amazing open-air onsen (hot spring bath) and breathtaking lake views! Can you believe this is the view from my room?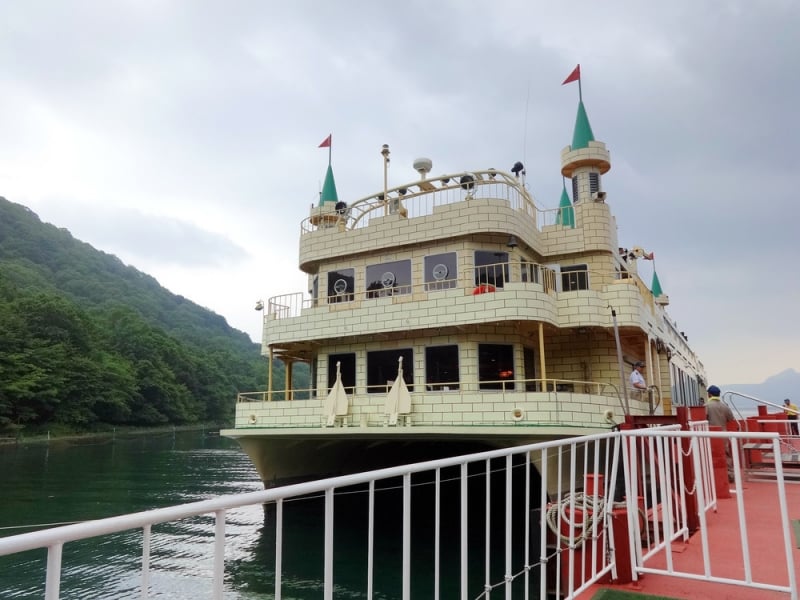 To truly appreciate the beauty of Lake Toya, get on the Lake Toya Boat Cruise for a wonderful tour around the lake! The cruise leaves every 30 minutes and you'll be treated to remarkable panoramic views of the tranquil lake and the towering mountains.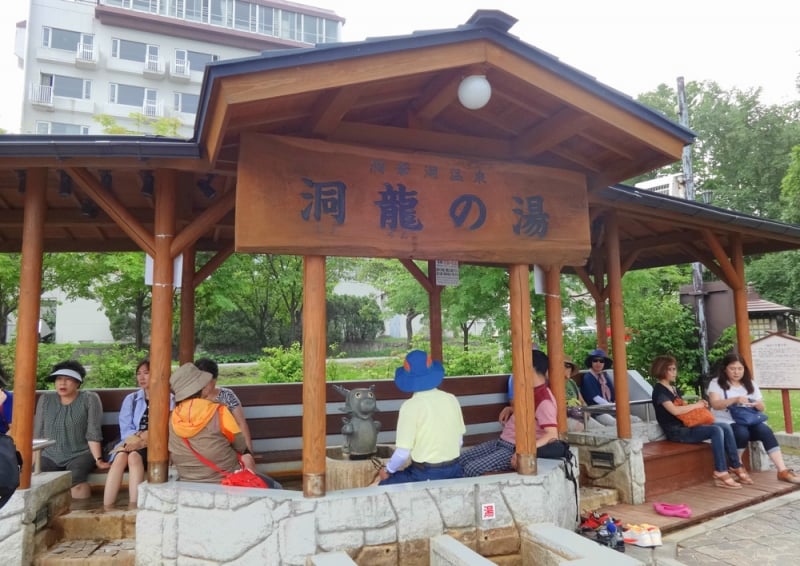 After the cruise, continue chilling around Lake Toya by taking a walk around the lake, or head back to the hotel for a pleasant onsen experience. Or try the free foot onsen just beside the lake!
Remember to set your alarms for 8.45pm, because there will be fireworks every night from April to October. Lasting for a total of 20 minutes, these vibrant fireworks will light up the skies above Lake Toya. Just look out of your room window, or wrap yourselves in yukatas (provided by the hotel) and head out to enjoy a glorious view of the fireworks!  
Day 6: Hakodate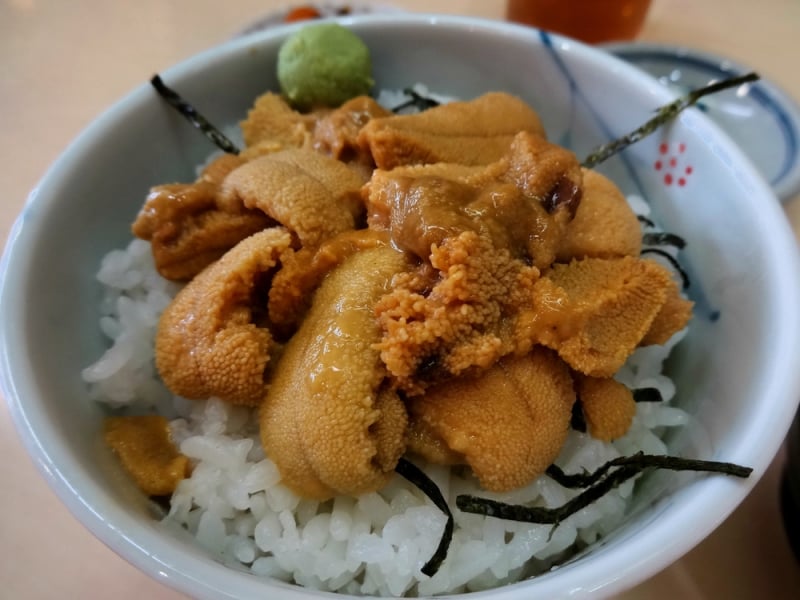 As a port city, Hakodate is extremely famous for its fresh seafood. So start off your day in Hakodate with a visit to the Hakodate Morning Market! Besides checking out live crabs and fishing for squids, you can also try the sea urchin rice bowl. It was my first time trying sea urchin and I was initially apprehensive about it, but it turned out to be really delicious!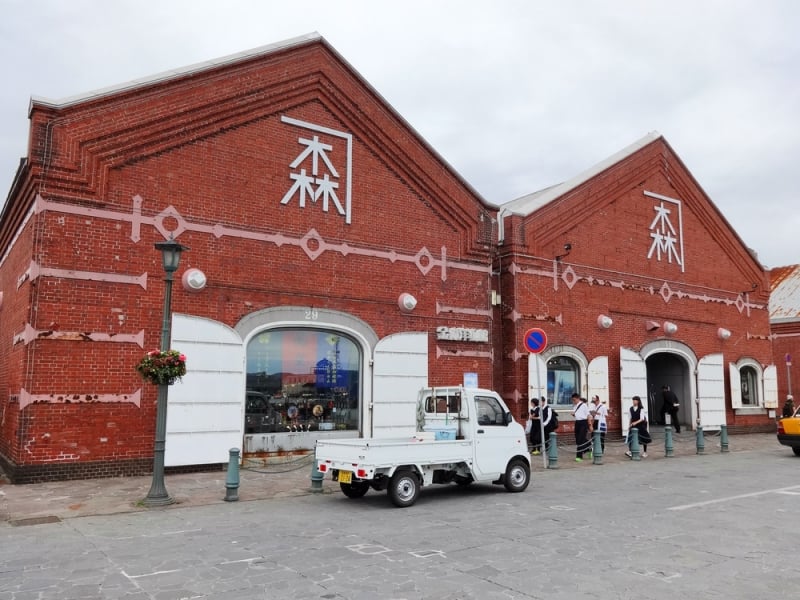 Next, head to the Hakodate Bay Area to check out the old brick red warehouses. These warehouses are a symbol of Hakodate's past as a sea port. Now, it is home to a variety of gift shops, crafts shops and cafés!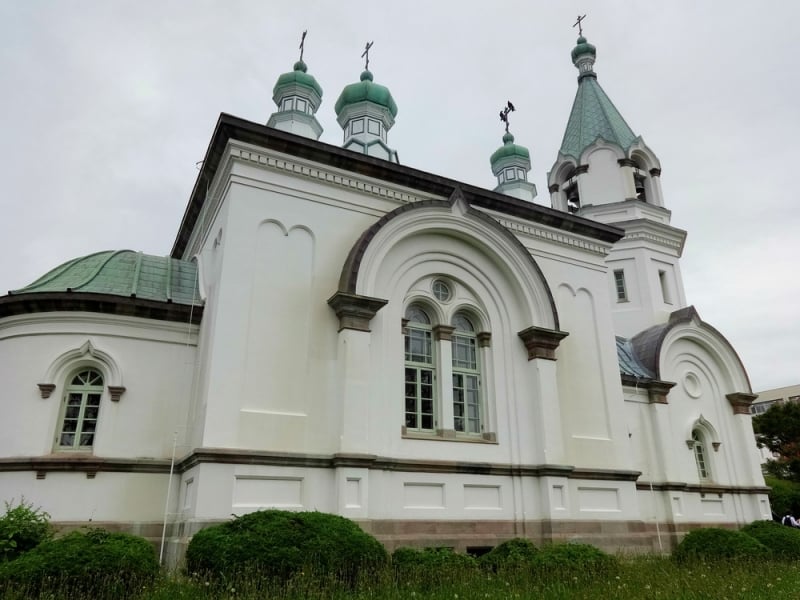 As one of the first international trading ports in Japan, Hakodate is also filled with unique Western-influenced buildings and churches, such as the Motomachi Catholic Church. To catch a glimpse of these sights, head to the Motomachi area!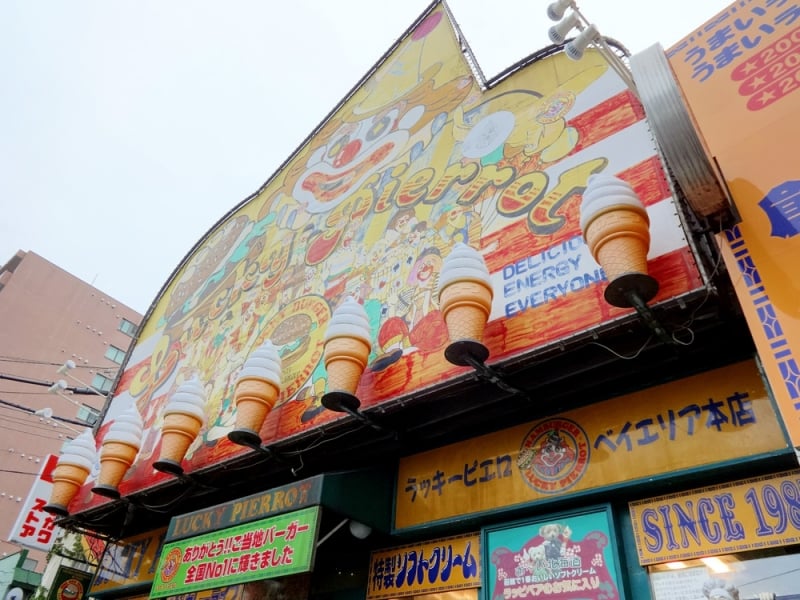 While exploring the city of Hakodate, remember to keep a look out for Lucky Pierrot, a local fast food restaurant chain! Each and every branch of this restaurant chain is decorated in a different theme, ranging from "Santa came to Hakodate" to "Merry-go-round in the woods".
P.S. This fast food chain can only be found in Hakodate!  
Before the sun sets, grab some rice balls from a nearby convenience store and head up Mount Hakodate! Find a good spot and witness how the entire bay area is transformed as the sun goes down. The night view from Mount Hakodate is known as one of the top three night views in the world, so remember to head up early as there are lots of people waiting to get a good view!
Day 7: Sapporo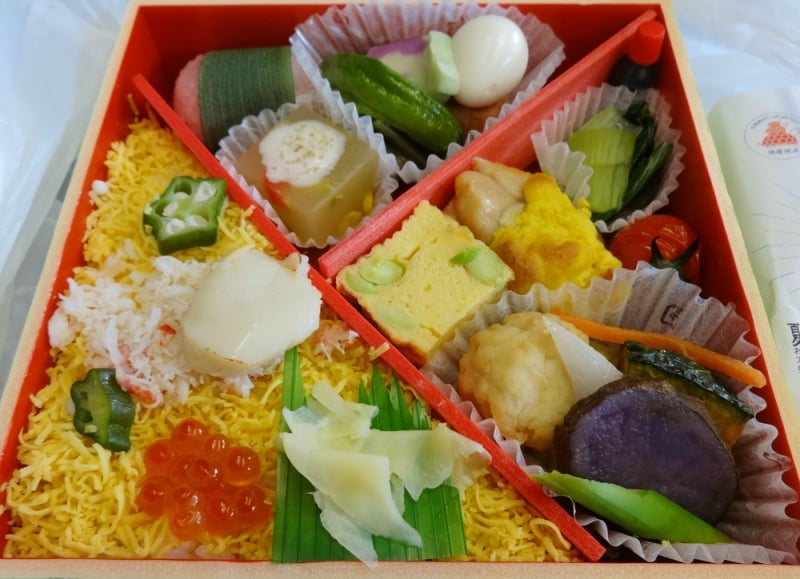 How could anyone visit Japan without trying an authentic Japanese bento? I quickly seized the chance to try one when I was on the train from Hakodate back to Sapporo! My bento was made from seasonal ingredients and packed in such a pretty manner. To be honest, I wasn't entirely sure what I was eating, but it tasted delicious anyway.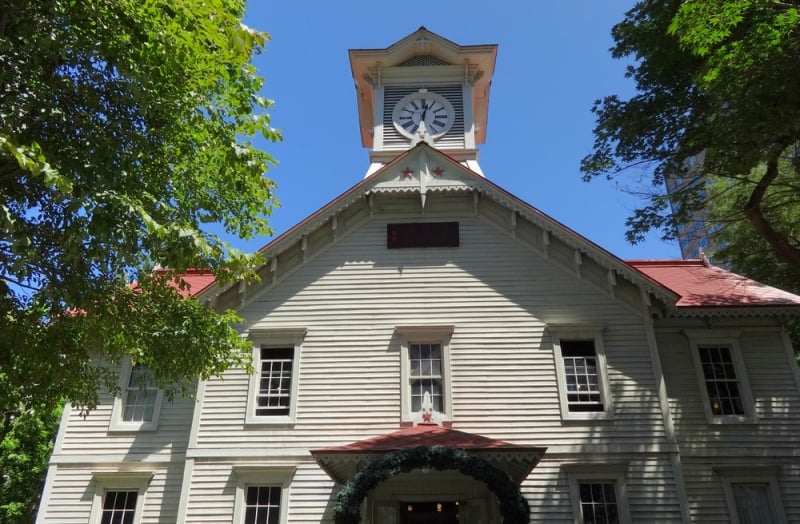 When in Sapporo, head to the Clock Tower. Often known as the symbol of Sapporo, the tower was constructed back in 1878 and is now used as a museum to display more information about the history of the building as well as the city of Sapporo.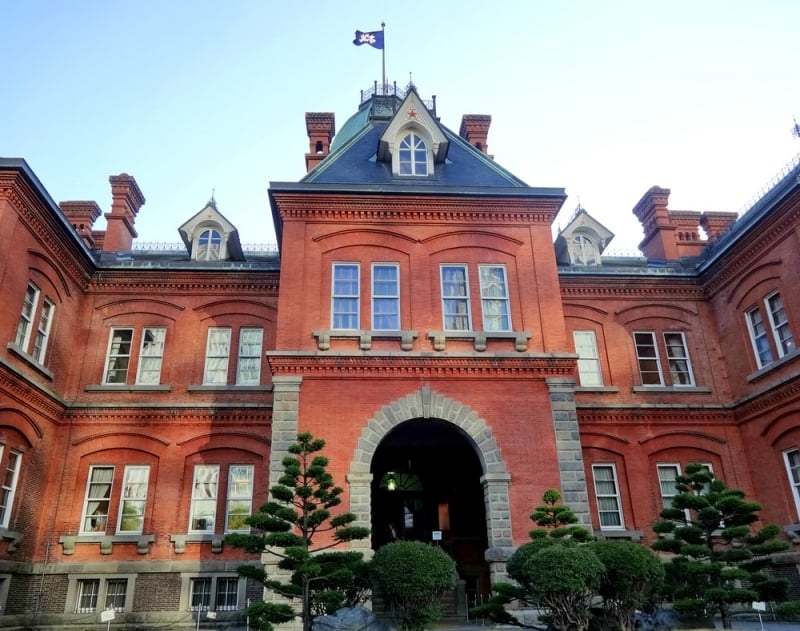 Another building not to be missed is the Former Hokkaido Government Office Building. Modelled after the Massachusetts State House in the United States, this historic building is an example of the American Neo-Baroque architecture style. Visitors can take a look at the various exhibitions and galleries inside to learn more about Hokkaido's past!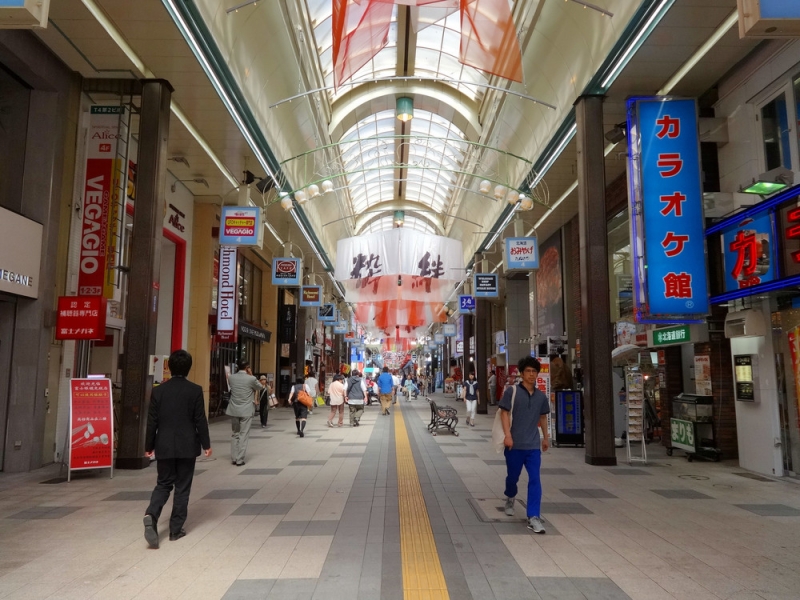 And don't forget to do some shopping before you leave Japan! Head to Tanukikoji Shopping Arcade, the oldest shopping area in Sapporo. With around 200 shops for you to choose from, you'll be quite literally spoilt for choice!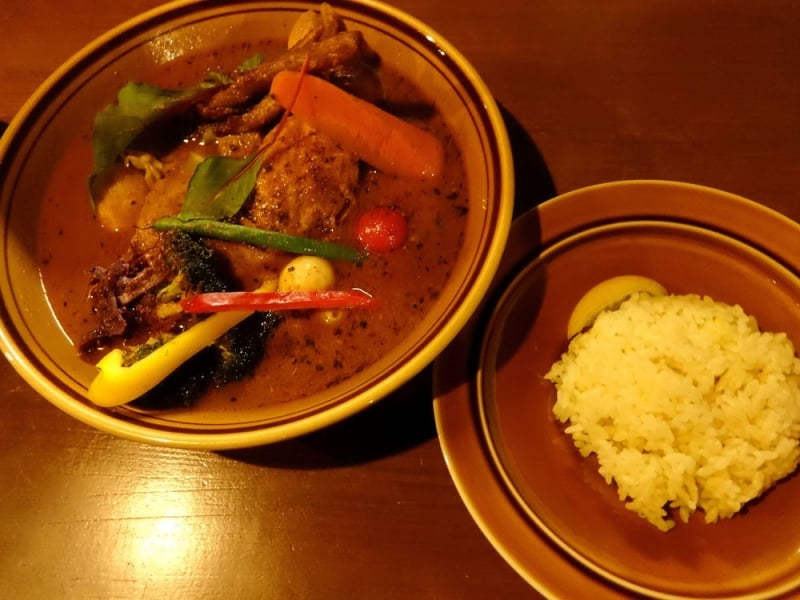 End off your trip with the specialty dish of Sapporo – Soup curry! Usually cooked with vegetables and chicken, this flavourful bowl of soupy goodness goes extremely well with rice and will leave you begging for more!
And there you have it – my one-week itinerary for the beautiful island of Hokkaido! It's not easy planning a trip to Hokkaido because a lot of relevant information is in Japanese, but with a bit of patience (and with the help of Google Translate), you'll be ready to embark on your dream Hokkaido vacation. Trust me, I speak from experience!