We never thought we'd see the proliferation of pig cafes around Tokyo, but it's happening as we speak. There are already pig cafes in Meguro and Harajuku, and the most recently opened one in Akiruno City is the best Japanese pig cafe yet. 
Called the Pignic Farm & Cafe, this pig cafe is an hour-long train ride from the city centre and is located in the western portion of Tokyo. This makes it closer to nature and better for the micro pigs under the cafe's care. Needless to say, it's a perfect place for customers to learn about animal care and unwind in a fresh environment!
Pignic Farm & Cafe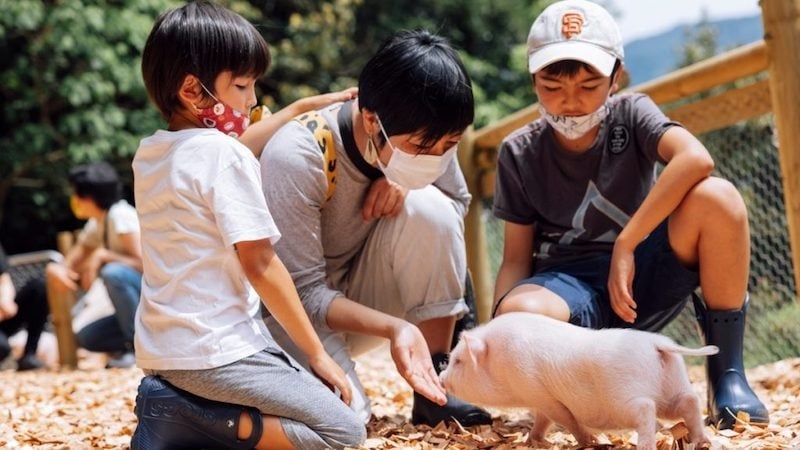 Just to give you a brief background on what a micro pig is: Any pig that weighs under 350 pounds is considered a "miniature pig," according to the American Mini Pig Association. A standard mini pig can measure 35 to 50 cm tall and weigh from 50 to 150 pounds when fully grown. However, micro pigs are even smaller than mini pigs as they're normally 44 pounds max. 
You can meet these little darlings in Akiruno's Pignic Farm & Cafe, which is an immersive farm or ranch experience modelled after those in England. This is a place where humans and micro pigs can interact peacefully as the animals help you destress from your everyday grind.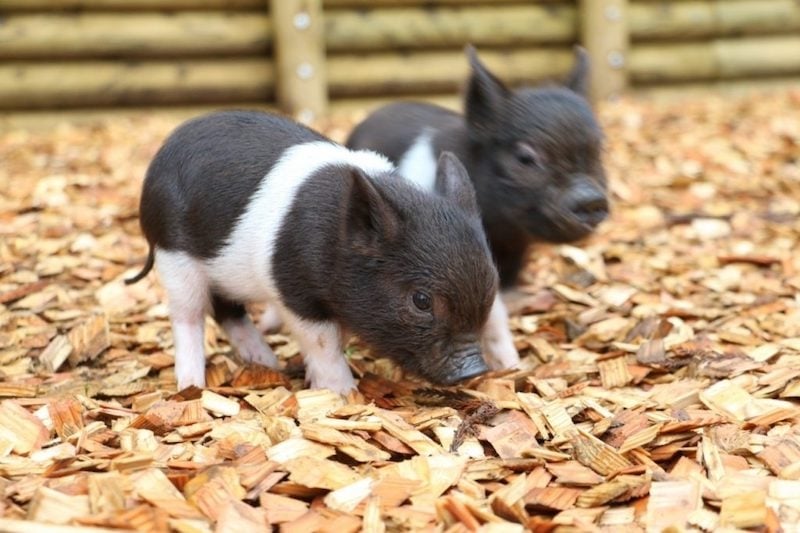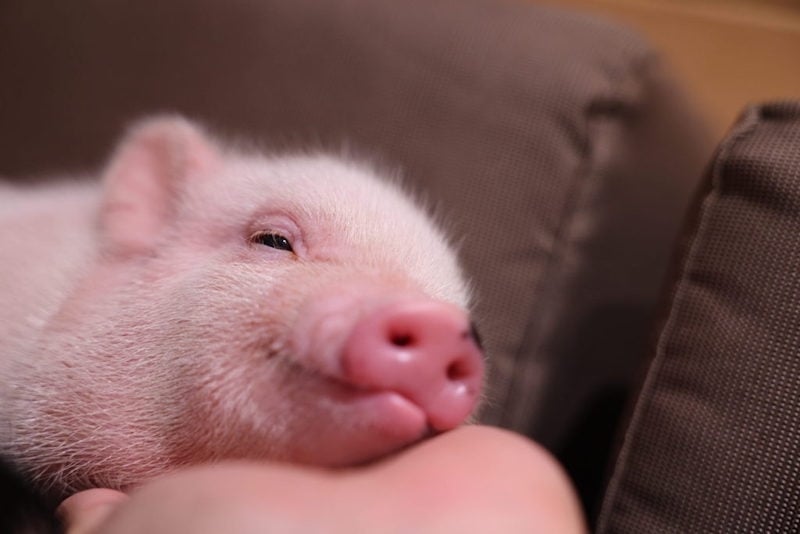 The cafe covers 6,000sqm and features both indoor and outdoor facilities. Families are encouraged to bring their children to meet the 22 micro pigs living in the farm. The micro pigs come in various colours and even have cute names like Mona, Lala, Belly, and Thomas!
Since the cafe is basically the micro pigs' home, they're allowed to run around inside the cafe as well, so just be ready for that. These cute animals are so smart that they're trained to sit and even shake hands. Micro pigs are also known to be quite friendly and lively, so they make great therapy animals for those who might need the extra TLC. 
Also read: Parents in Japan Are Sending Their Family Members Rice Bags That Look Like Babies
The cafe's mission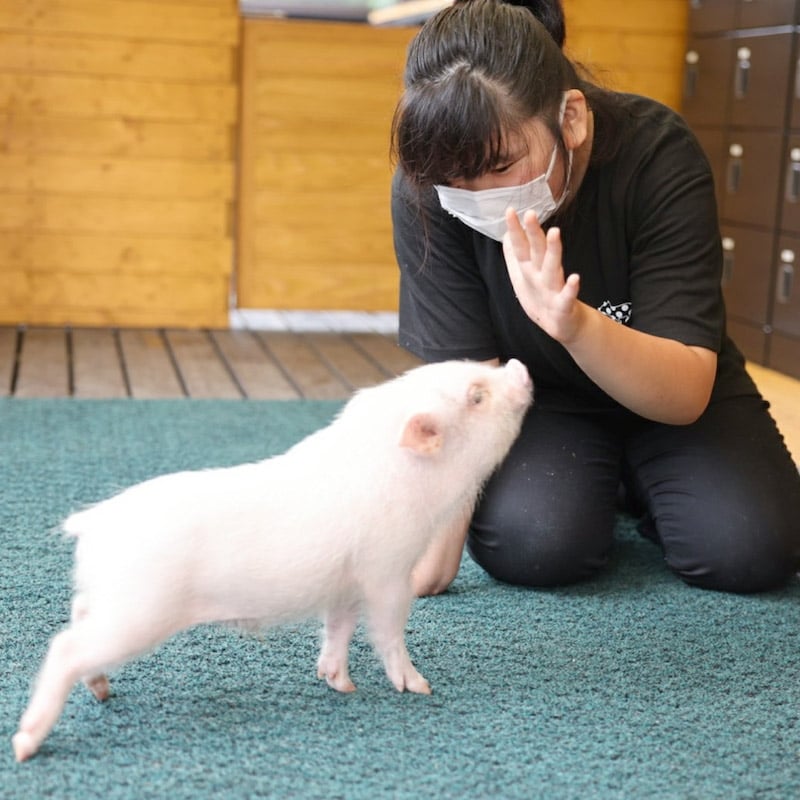 Pignic Farm & Cafe has admirable advocacies too. First, they offer educational resources and programs to families who are interested in owning a micro pig. Now, they have included outreach programs as part of their mission. The cafe recently welcomed a special needs student who was looking for some work experience and she found it right here in Pignic Farm & Cafe. 
The staff taught her how to make drinks and bake donuts, take care of the pigs, clean the facilities, and even act as the cashier manager. The student, who came from Toritsu Akiruno Gakuen school, later on said that she became more positive and confident about joining the workforce. Read about her full experience here.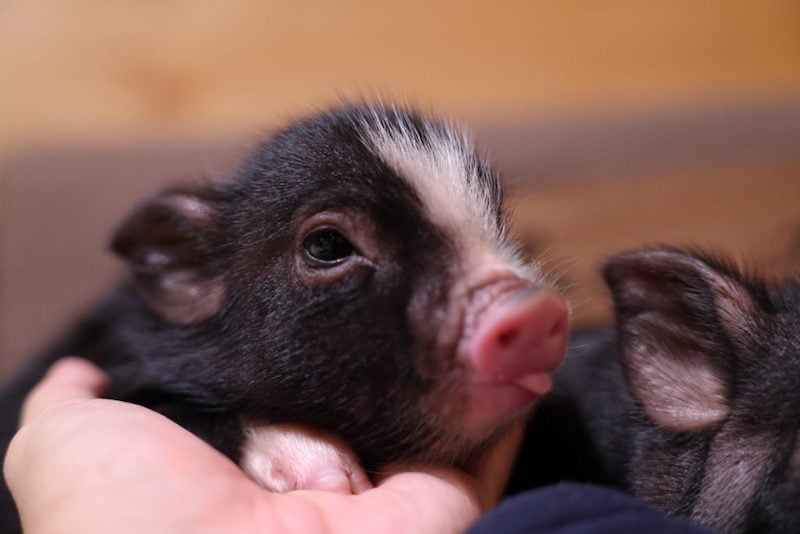 With a very successful outreach trial, Pignic Farm & Cafe decided to open their facilities to middle school students looking for some hands-on work experience. They're also welcoming daycare centres looking to engage and educate their students about micro pigs and animal care. Soon, the cafe will be preparing their micro pigs to become therapy pigs for elders living in senior centres. 
Support the pig cafe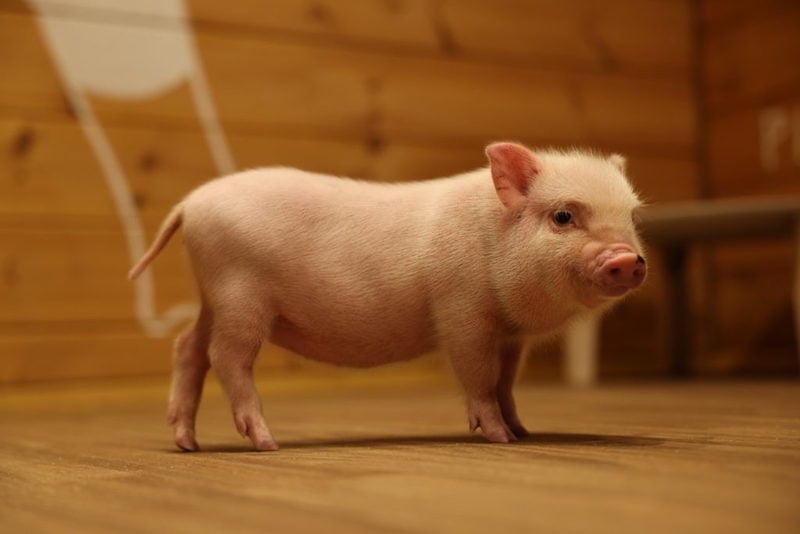 Don't forget that this pig cafe is located amidst a thriving green environment. The cafe farm boasts of being very close to nature: the quiet trees, scent of the earth, and murmuring river can all be experienced in this very spot. It's healthy for the sweet micro pigs and it's mentally healthy for you, so there's really no reason not to support Pignic Farm & Cafe when you visit Japan.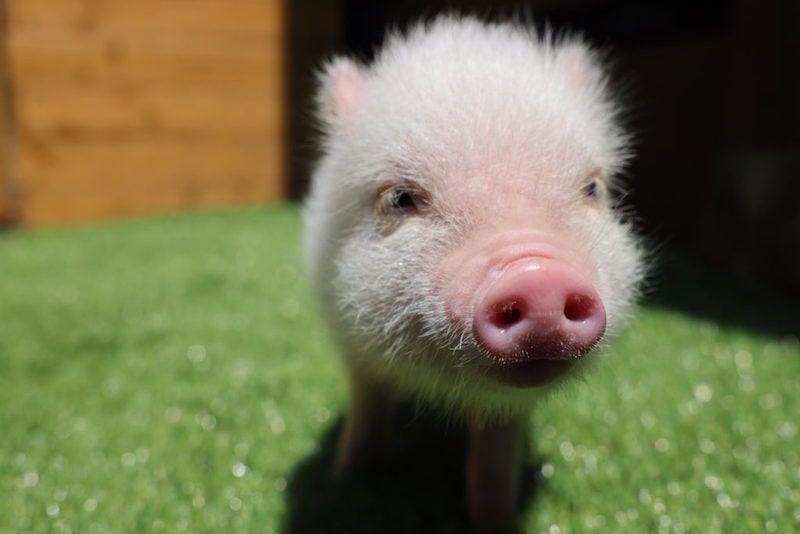 The basic charge is ¥880 for the first 30 minutes and an additional ¥550 for every 30 minutes thereafter. Students are given a discount of ¥660 for the first 30 minutes and ¥440 for every succeeding 30 minute. Infants are free of charge. The cafe is open on weekdays from 10am to 6pm and on weekends from 9am to 7pm. Check out their official website for more information. 
Also read: Japan's Newest Overnight Bus Is So Cosy, It Will Cure Your Insomnia
Micro pigs have got to be one of the most adorable yet underrated animals in the world. We're glad Japan has pig cafes like this to promote the love for these creatures that deserve all the attention. See you in Pignic Farm & Cafe?
---
All images credited to Pignic Farm & Cafe | Official Website