TikTok has been said to be one of the coolest kids on the block nowadays, what with the rise of viral trends along the likes of Dalgona coffee. Nevertheless, we have sniffed out a few of the viral TikTok food hacks to savour alongside your glass of Dalgona coffee. 
1. Three-ingredient creme brulee
Hold up, did you say a three-ingredient Creme Brulee? This sounds nearly too good to be true. Nevertheless, this tried and tested TikTok food recipe has been gaining traction as many scramble to whip up this classic dessert. You can now join in the ride with the recipe below.
Ingredients
½ cup vanilla ice cream (or flavour of your choice)

1 egg yolk 

1 tbsp sugar 
Recipe
Scoop a spoonful of ½ cup of ice cream and melt it in the microwave.

Crack an egg and separate the egg yolk.

Whisk the egg yolk into the ice cream.

Pour the mixture into a ramekin bowl.

Pour hot water into a baking pan, preheating it to 325 degrees.

Submerge the ramekin containing the mixture into the hot water.

Bake for approximately 40 until 50 minutes.

After baking, leave to cool until room temperature.

Plaster plastic cling wrap over the ramekin and refrigerate for approximately two hours.

Caramelise the sugar over medium low heat.

Drizzle the caramelised sugar on top of the creme brulee. 
Crack the caramelised sugar ceiling to savour the rich vanilla custard beneath. If you wish, feel free to add a more tangy flavour to your palate by adorning the dessert with fruits.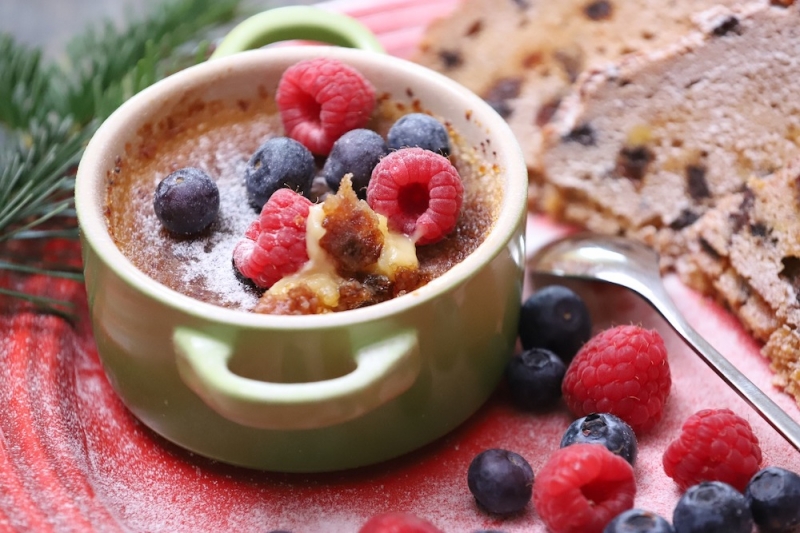 You know what they say, bon appétit!
2. One-pan egg sandwich, a hearty TikTok food trend
Running out of breakfast options? Why not simply whip up a homemade breakfast for you and your family? This all in one One Pan Egg Sandwich proves to be a popular hit as a hearty breakfast meal.
Ingredients
2 slices bread 

2 eggs  

Milk

Pepper

Ham

Cheese 
Recipe
Beat two eggs in a bowl.

Pour a tablespoon of milk into the egg mixture (optional if you prefer a creamier taste).

Garnish with a dash of pepper (optional as well).

After mixing thoroughly, pour the egg mixture into a nonstick pan.

Meanwhile, place two slices of bread side by side, sitting on top of the egg mixture.

Flip the slices of bread onto their other sides, saturating them with egg mixture. 

As the egg mixture becomes less runnier, flip the egg along with the bread onto their flip side.

Add slices of ham onto one of the bread slices (or choice of filling).

Add a layer of cheese on top of that (or choice of filling).

Fold the other bread slice onto itself to construct a sandwich.
Upgrade your breakfast sandwich
Feel free to replace the ham and cheese ingredients with fillings that satisfy your cravings. Some popular breakfast combinations include sizzling bacon, or tomato slices. Serve with a side of freshly cut fruits to clock your fruit intake for that day, along with a drizzle of syrup or dressing of your choice if you wish.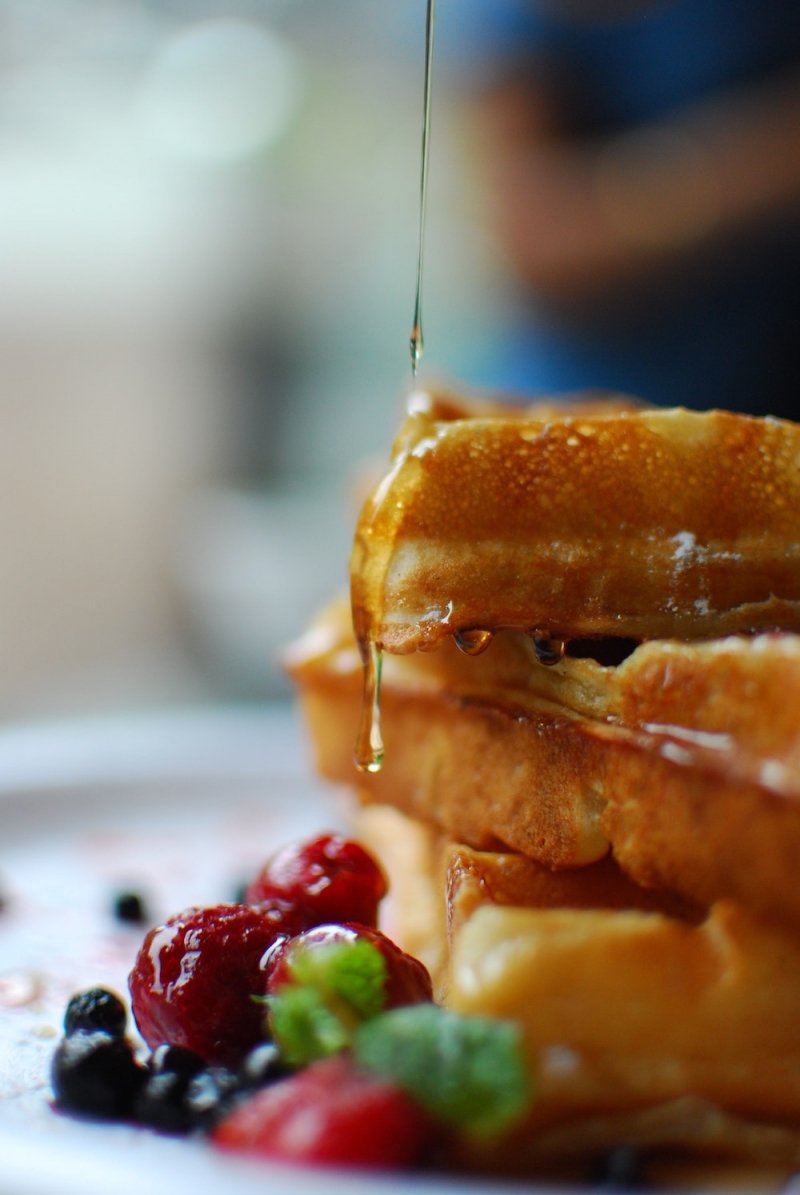 If you have time on your hands and are looking to recreate a fancy breakfast sandwich, feel free to experiment as well. Dress up this TikTok food recipe with premium ingredients such as avocado, or even smoked salmon.
There you have it, your gourmet sandwich for all to be jealous about.
3. Oreo mug cake
Holler if you are a fan of mug cakes as well! 
For all of you who grew up with Oreo, this would be sure to be a home run. Instead of the regular Oreo cookie snack, feel free to switch things up by transforming it into a mug cake. 
Ingredients
4-6 Oreos (feel free to add more for a richer taste)

⅓ cup milk
Recipe
Pour ⅓ cup of the milk into a microwave safe mug filled with Oreos (approximately four to six).

Crush the Oreo mixture (either with a blender, or feel free to go the old school way by crushing the Oreo biscuits with a spoon).

Crush until a batter-like consistency is achieved.

Microwave for approximately one minute. 

Remove and microwave again for two 30-second intervals.
Unleash your creativity
Feel free to let your creativity go wild in recreating this Tiktok food trend. Grab your favourite toppings as a finishing touch, such as chocolate syrup, whipped cream or garnish with powdered sugar. Although these may be hot favourites, you could really add anything that suits your own palate. Who knows, you might just be the creator of the next award winning combination. 
And there you have it! Savour the rich goodness of Oreo, what with its gooey, fudgy core and moist cakey surface. All accomplished within no more than two minutes.
Also read: Hungry For Something New? Here's How To Make 'Pancake Cereal' — The Next Viral Recipe!
Since we are bound to stay indoors for the time being, why not don on your apron and try to whip up these fuss-free mouthwatering recipes! We hope you have fun!