In my uni life thus far, one of the biggest decisions I've had to make would be choosing my host university for exchange. Your choice of host university could make or break your exchange semester abroad – it dictates the country you'd be living in, the kind of courses you'd be taking, the sorts of people you'd encounter and so on.
I'm an English Literature student at NTU. When it comes to the choice of universities abroad, NTU is honestly winning at this because there are so many! I had lots of options when I was choosing, which I'm grateful for. When I chose Glasgow, Scotland for exchange, one thing I knew for sure was the cold (or cauld) that I'd be subjecting myself to. As the weeks and months went on, I started to notice more things about this city that I grew to love!
1. Accessibility to UK and European Train Lines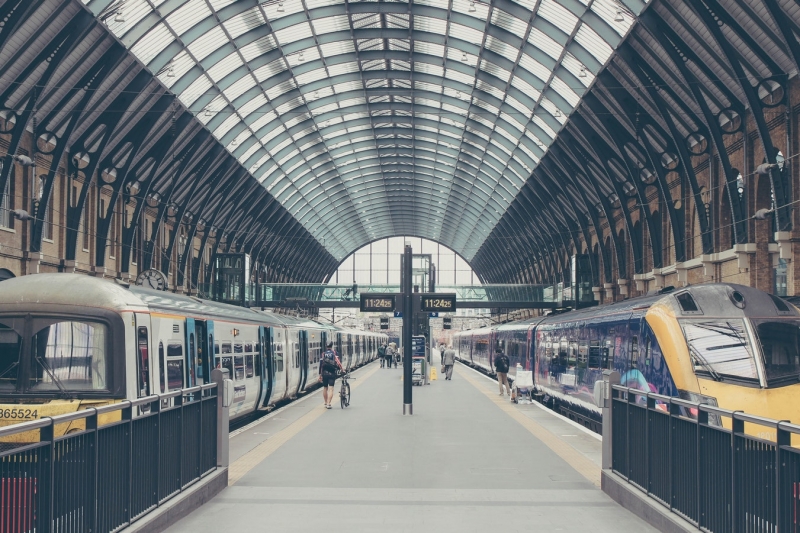 Let's face it, going on exchange isn't only about exploring the city you're in. It might be the pass-fail system of our modules that allows for less study time or the eternal wanderlust, but every exchange student is bound to make a couple of trips out of their host city. Since I was in Glasgow, it felt like the whole of the UK was mine to explore.
Most of Europe (including Scotland and England) is interlinked by train lines. This means that I could visit just about any city in the UK by train. The travel options for day trips and weekend trips out of Glasgow was endless, and this was so satisfying in itself – knowing that I could hop on a train and arrive at a different city a few hours later!
2. People Make Glasgow
In 2013, the slogan People Make Glasgow was introduced as the branding for this city. This couldn't be closer to reality – because the people of Glasgow (the Glaswegians) really do make the city so distinct!
Glaswegians are incredibly helpful, very welcoming, fiercely confident and immensely proud of their history. In my time there, I've lost count of how many times I've struck up a conversation with a stranger I met, but I'll remember how every single one made me feel.
3. Access to the Scottish Highlands
Ah, the Scottish Highlands. Perhaps one of the biggest perks of staying in Scotland is having this in your backyard – literally.
Regarded by many as one of the most beautiful places in the world, being within this mountainous region is an indescribable feeling in itself. Imagine coming face-to-face with vast lands and snow-capped mountains towering over you. The Highlands has a way of taking your breath away, as you're hit with the realisation of just how tiny you are.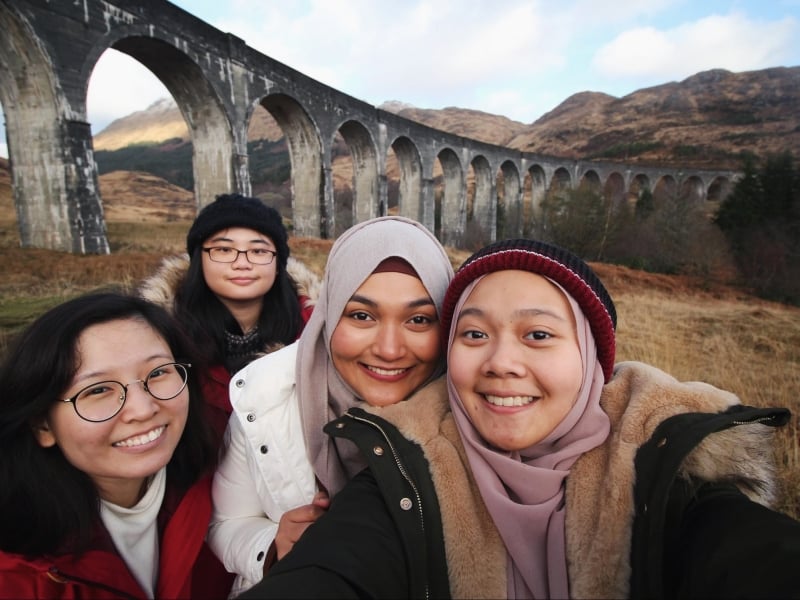 If you're a Potterhead, this is a big plus for you too. Being in Glasgow means you're just a few hours away from THE Harry Potter bridge. 
4. A Wee Bit Of Scottish History Wherever You Go
The history and culture of Scotland are fascinating – think Braveheart. Roman soldiers, Vikings, a whole lot of blood and gore… Despite this, Scottish history and culture engrave itself beautifully into the city's architecture. The city centre itself follows stunning Victorian architecture, which means that the views you get daily are pretty amazing!
5. Marvellous Murals
Whenever you're out and about in the city centre, you'll see large murals decorating the otherwise vacant walls of buildings. These murals are painted by local artists, in an effort to give the city lots of colour and character!
6. Aye, The Delightful Scottish Accents!
In the UK, it's said the further North you go, the accents are thicker and harder to understand. In Scotland, you're in the thick of it all. This doesn't get easier. Within Scotland itself, the Glaswegian accent is notorious for being one of the hardest to understand! Having said this though, the accent really is one of the best parts about being in Glasgow. For an accent lover like me, I became accustomed to their accent and grew to love it more and more every time.
Ironically, when I was actually making the big decision, all these things that I'd grow to love about the city were not aspects I'd necessarily been anticipating. Ultimately, there is no single perfect destination for exchange. It boils down to personal preference and experience. Most of the time, you won't know how perfect (or imperfect) a city is for you till you're there.
As time passes when you're on exchange, little things about the city you're in start to become familiar and precious. So for all those headed for exchange or dreaming of it (like I once was), a great rule of thumb is to do loads of research when planning and always keep an open mind!