Kids are a blessing, but oh boy can they be a handful. No matter how hard you try to calm your kids down during a tantrum, you might begrudgingly find yourself waving the white flag and handing the iPad over to restore calm. But parents can be just as guilty (read: scrolling through Facebook while the kids play and replying work emails over the weekend).
Some quality bonding time sans devices is probably long overdue for your family and there's no better place to do so than on a family trip to Perth! Just five hours away from Singapore with no time difference (no jetlag!), Perth ticks all the boxes of a family-friendly destination.
From its stunning beaches and immaculate parks to its thrilling attractions, the capital of Western Australia boasts a myriad of activities and places of interest for families. In spite of that, Perth is known for its laid-back lifestyle and this chill city will allow you and your family to take a relaxing vacation while focusing on connecting with one another.
Here are some fun activities in Perth that will get the kids (and yourself) off the screens and on to some quality family bonding!
Get started on planning your family vacation to Perth with
UOB Travel
and enjoy amazing offers and freebies!
Exclusively for UOB Cardmembers, redeem a complimentary luggage when you book one of the attractive Western Australia land packages available. Explore Perth and its surrounds from as low as S$498. It's time to pack up and go!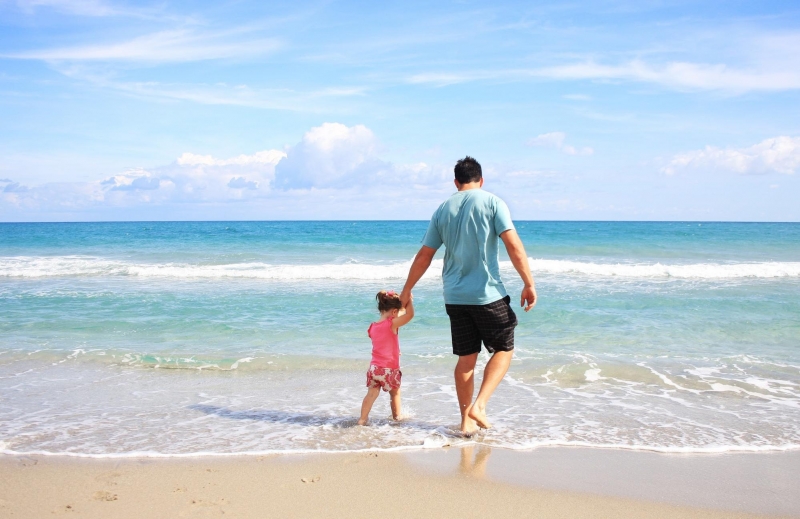 Let nature bring the whole family together
Australia is all about the great outdoors and Perth especially so because of its smorgasbord of nature and wildlife experiences. Nature undoubtedly invites people to unplug from their electronic devices and reconnect with people.
Here are some engaging outdoor activities you can do with your kids that will bring the whole family together:  
1. Caversham Wildlife Park
While on vacation in Perth, there's no better way to fulfil your children's curiosities than by interacting with animals at Caversham Wildlife Park.
Your kids can get up close and personal to Australia's most beloved animals including wombats, koalas, wallabies, kangaroos and even penguins. With the friendly and knowledgeable park rangers on duty, you can finally breathe a sigh of relief and let them (accurately) answer your children's barrage of animal-related questions and allow your children to interact with the animals in a safe environment. They'd hardly have time for their devices when they are playing with Australia's cutest and cuddliest creatures!
Admission costs AUD30 (~SGD28.70) for adults and AUD14 (~SGD13.40) for children between 3 and 14 years old.
2. Pick Your Own Strawberries at Ti Farm
At only AUD2 (~SGD1.90) per entry, strawberry picking is an affordable activity that not only is fun but allows the children to fuel up on vitamin-rich fresh produce. Drop by Ti Farm where you and your little ones can harvest your own strawberries. Your child will be thoroughly entertained as they bound from bush to bush, trying to pick the reddest and ripest of berries. And for only AUD10 (~SGD9.60) a box, you can fit up to five to six kilograms of strawberries that can be shared among five people. Perfect as a healthy daily snack for the rest of your family trip in Perth!
The only time smartphones are needed is when you want to capture your kids chowing down on these juicy and ruby red fruits!
3. Kid-friendly Beaches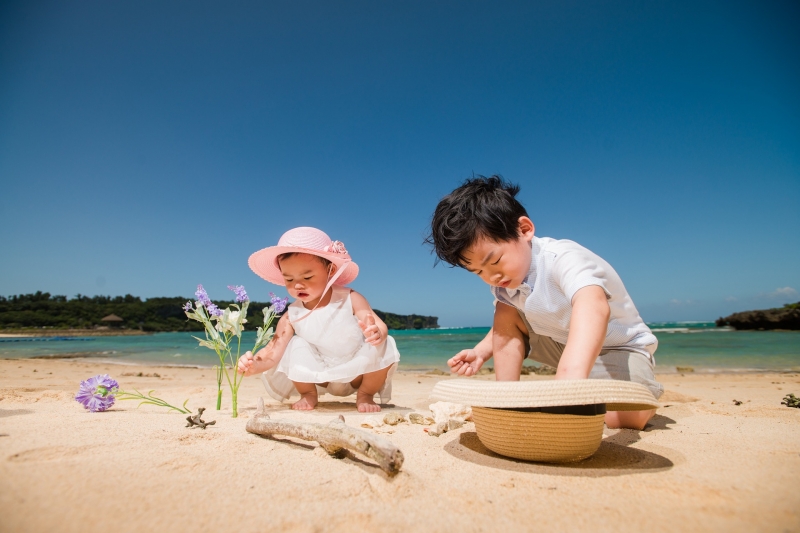 A beach day is the perfect activity for the family to unplug as the kids build sand castles, enjoy the calming waves and cool, balmy winds. But rugged coastlines and swelling currents can sometimes be a fear for families with young kids. Thankfully, Perth is home to many safe and kid-friendly beaches that you can bring the family.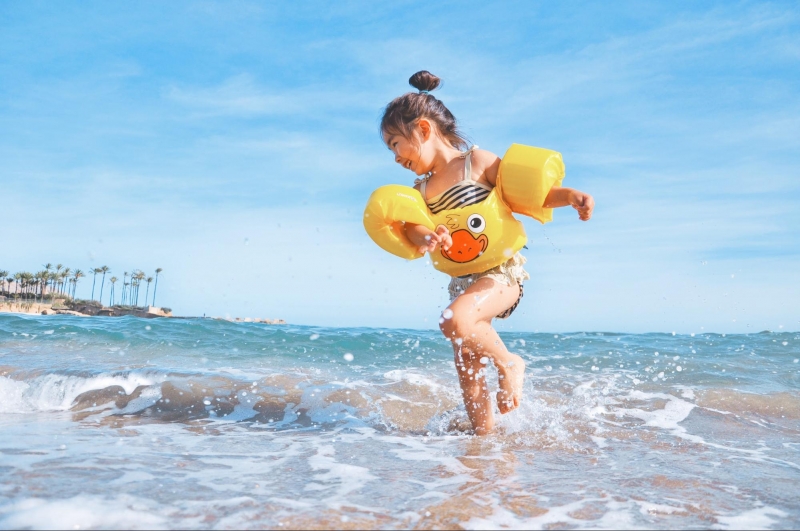 At the northern part of Perth's coastline, Trigg Beach and Watermans Bay are excellent places for a family beach day out. With large areas of shallow waters and pools of water protected from the waves, you don't have to fear for dangerous sharp rocks or strong currents.
Down on the southern side of the coastline, you can also head to Kwinana Beach or Village Beach. These beaches feature calm shallow waters and even playgrounds nearby that the kids can play at. Soak up some good family time under the Australian sunshine and you're guaranteed to forget all about having to check your devices!
4. Yanchep National Park
For truly lasting holiday memories for your kids, caving at Yanchep National Park is a unique experience that they'd never forget! If your kids are aged six and up, the family cannot miss a caving experience at The Crystal Cave – the only cave opened to tourists in Perth.
This unique Indiana Jones-worthy experience will bring you into an underground wonderland for hours of fun as the whole family navigates and helps each other through the challenging steps and twist and turns – no Google Maps required!
The caving experience costs AUD15.00 (~SGD14.35) for adults and AUD7.50 (~SGD7.17) for children (6 to 14 years old). There's also a family package (2 adults and 2 children) priced at AUD37.50 (~SGD35.90), which means that one child enters for free!
[TRAVEL TIP]
Travelling with the entire family is expensive and you want to cut costs wherever you can. A big cost for families is accommodation so instead of booking expensive deluxe rooms with extra beds, book an apartment instead!
From only S$134 per night, you can book an entire apartment room at Adina Apartment Hotel Perth which also comes with amenities like kitchenettes.
5. Trees Adventure
Can't keep up with your little ones' high energy on vacation? Bring them on a treetop adventure at Trees Adventure to expend all that energy! For two and a half hours, your kids will need all their energy to swing, leap, climb and fly through the high elements course. Laden with flying foxes, suspended bridges and even an airborne skateboard, you and your kids will surely be challenged every step of the way. The colour-coded courses of varying difficulties cater to kids as young as four years old, to the kids at heart as "young" as 75!
If you have more kids than adults in your family, don't worry as one participating adult can safely supervise up to four kids. For parents who want to kick back and relax (just a bit!), the yellow course is manageable enough for the kids to complete on their own while you supervise from the ground.
The price is AUD48 (~SGD45.90) for adults, AUD38 (~SGD36.35) for children between 8 to 17 years, and AUD 25 (~SGD23.90) for kids between 4 to 7 years.
6. Mandurah Cruises Seafood
Being a coastal city, Perth boasts some of the best and freshest seafood in the world. If you have always been wishing for a meal where your kids are not glued to their screens, lunch with Mandurah Cruises Seafood will make your wish finally come true!
You and your family must earn your meal by catching your own seafood! Other than eating the freshest seafood in your life, your children will also have a greater appreciation for their food, having caught it all by themselves. While your meal is being prepared, the boat will take you on a tour around Mandurah's canals and waterways. You might even spot wild dolphins, pelicans ospreys and other birdlife. Who needs an iPad when nature has provided a bountiful feast for the tastebuds and eyes?
With the 7D6N Perth and the Southwest package, explore not just Mandurah but also Perth city, Busselton, Pemberton and Albany from only S$838. Exclusively for UOB Cardmembers, you can redeem a complimentary luggage when you book this package through UOB Travel. But hurry because the promotion ends on 31 May 2019!
7. Broome Sunset Camel Ride
With the new live-action Disney movie 'Aladdin' coming up, you might find your kids pestering you to show them a whole new world! Don't worry, you don't have to go all the way to the Middle East to make their wishes come true. In Perth's surrounds, you and your kids can go on a camel ride with Broome Camel Safaris.
Enjoy a spectacular experience as you meander along the beautiful Cable Beach in the morning or at sunset! Prices start from AUD40 (~SGD38.30) for adults, AUD30 (~SGD28.70) for children between 5 to 15 years old and AUD10 (~SGD9.60) for children under 5 years.
From only S$498, you can book the 4D3N Broome Experience travel package which includes a 3-night stay, round-trip airport transfers, Sunset Camel ride and Willie Creek Farm Tour! Not only does this save you the headache of planning a separate trip with the kids in mind, you can also redeem a complimentary luggage when you book the package via UOB Travel.
Relax indoors but without the screens!
Although basking in the great outdoors is great, every family needs a break from the sun, sand and sea from time to time. Before your kids can reach for their phones and turn back into a digital zombie, bring them to the following exciting place where you can still make wonderful family memories indoors:
8. The Kart Centre
Kick it up a notch and take a ride on the fast lane with your kids at The Kart Centre. Completely safe for kids, The Kart Centre's fleet of rental karts is fitted with the Dehaardt Speed controller system and the track is designed with kids' safety in mind, with innovative barriers that safely absorb impact and stop the karts.
Offering a range of circuits for beginner to expert levels, parents can have peace of mind knowing that their kids are driving in a safe and controlled environment. If your kids hit the minimum height of 135cm, they can even drive all by themselves on the single karts that cost AUD35 (~SGD 33.50) for a 10-minute race. If not, you can accompany your kid on the double karts which cost AUD45 (~SGD43) for a 10-minute race. With speeds of up to 50km per hour, your kids won't dare to whip out their phones!
Carve out some time for yourself
Although you're travelling with kids in tow, don't forget that you're on vacation too! Treat yourself to some well-deserved kid-free vacay time. Shut down your kid radar, kick your feet up and indulge in your long-overdue 'me time' (while your kids are occupied without their mobile devices) with these activities:
9. Kid-friendly pubs
When travelling with kids, you might find it difficult to do ordinary "adult" things like chilling in a pub. Other than not being able to drink, kids will always find sitting down in a spot for extended periods of time a challenge. Thankfully, Perth's pubs and breweries have heard your woes!
With many family-friendly services and amenities provided, Perth is blurring the line between pub and childcare centre, one of the best being Embargo On The Point. Their Swan River outlet has plenty of space for your little ones to play indoors, with a giant ball pit and board games available such as Jenga and Scrabble. While your kids are occupied, choose from their wide selection of drinks and enjoy a little romantic couple time between you and your partner! Another kid-friendly pub option is Little Creatures Brewing, also well-loved internationally for their craft beers. Your children can run around in the big, colourful lawn outdoors or play in the sandpit with plenty of toys available.
10. Perth Go Surf
We've said it before, and we'll say it again – Perth has some of the most gorgeous beaches in the world. However, you can find it hard to enjoy a perfect day on the beach with your little monsters throwing sand in your face or give you mini heart attacks when they venture a little too far into the ocean. A sneaky way to get your kids off your back for a while is to enrol them in Perth Go Surf's Kid Group Surf lessons!
Their lessons are conducted by qualified instructors in a safe and fun environment. Other than teaching them some basic surfing skills, the lessons also cover other topics such as ocean awareness and water safety. Go Surf welcomes beginners, and even advanced surfers, from the ages of 7 to 16 to join their kid surf lessons. A one-off surf lesson starts from AUD40 (~SGD38.25). While your kids are catching some waves, go ahead and sip on a cocktail while reading your favourite book. Ah, now that's paradise.
11. The Maze, Home of Outback Splash
The Maze, Home of Outback Splash is just a 45-minute drive from Perth city. With thrilling water slides, a giant tipping bucket and water spray features, kids of all ages will definitely enjoy the water park.
To squeeze in some time for yourself, you can rent a cabana on the premises. Although the cabanas are located close to all of the action, they are still relatively secluded as they are surrounded by the park's lush greenery. When you need a break from running around after your energiser bunnies, tap out and take turns to supervise your kids with your spouse. Relax and recharge in the cool cabana before your next bout begins.
The adult entry fee is AUD34 (~SGD 32.50) and the child (aged 4 to 15 years) entry fee is AUD27 (~SGD25.80).
Perth offers a plethora of family activities for you and your kids to unplug from your devices and reconnect with your family. The only time you'll need your smartphone is when you're snapping picture-perfect memories to look back on in years to come!
Kickstart your Western Australia family adventure today with
UOB Travel
. From attractive land packages to amazing hotel offers, you can
redeem a complimentary luggage
and more. Travelling with family doesn't have to be expensive after all!
Perth awaits you mate! Find out more popular family attractions in Perth here.
---
Brought to you by UOB Travel and Tourism Western Australia.