In many ways, Melbourne is the culture capital of Australia. This Victorian city is a celebration of art and expression, with many of the historic sites still retaining their distinct charm. Find out what makes this multicultural hive of activity the world's most liveable city, by reading about the top things to do in Melbourne.
Marvel at Melbourne's vast array of marine life
The Melbourne Aquarium is a colossal structure consisting of three floors with various marine attractions. From a burgeoning seahorse colony to a creepy crocodile lair, this aquarium is especially suited to a younger crowd, with checkpoints where kids can get their passports stamped. Stingrays, sharks, jellyfish, penguins, and manta rays are among some of the residents here.
Learn more about SEA Life Melbourne Aquarium here.
Admire the striking Melbourne street art
Melbourne is a hotbed for street art, with vivid murals adorning many public walls. You could opt for a guided tour or go it alone and meander through these ever-changing art pieces. The city's secret to successfully regulating public art lies in how they've demarcated specific areas for artists to hone their craft.
Learn more about Melbourne street art here.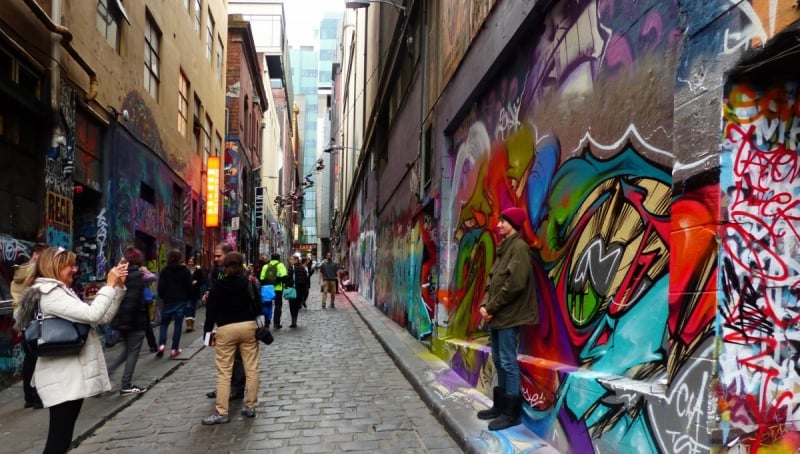 Explore one of Australia's oldest carnivals
More than 100 years old, the famed Luna Park in St. Kilda is an institution among Melburnians. Of the 20 rides it offers, the most famous is the Scenic Railway — a wooden relic (and world's oldest rollercoaster) which blasts around the park at high speed. From up top, it offers up stunning views of Port Philip Bay.
Learn more about Luna Park here.

Stroll around the Royal Botanic Gardens
The Royal Botanic Gardens provide a tranquil setting that lets you unwind and get away from the bustling Melbourne streets. This vast collection of flora contains more than 10,000 indigenous and non-indigenous plants. What's more, there's a 2.4 mile (3.86 km) loop that runs around the garden if you're in the mood for a stroll.
Learn more about the Royal Botanic Gardens here.
Take a dip at Brighton Beach
What better way than to escape the scorching Melbourne summer than getting your feet wet? Brighton Beach has it all — it's the perfect spot for sun-tanning, swimming, and surfing. It's great for catching the sunset, too… and the picturesque bathing boxes sure do make for a pretty Instagram picture.
Tour the Block Arcade
Arcades in Melbourne aren't filled with '90s-era games and pinball machines. Instead, they're designed as high-end shopping complexes — a riposte to the modern shopping mall, if you will. The Block Arcade, in particular, was built in 1892, and sports ornate architecture to remind you of its storied past. Here, you can expect to find haute chocolatiers, quaint tea rooms, and luxury boutiques.
Sip on a pint of beer at Stomping Ground
Stomping Ground is more than just a beer hall — it's a place to sample Melbourne's finest brews in a laid back setting. There's a beer to suit every palate here, with some tasty pairings to boot. If you're keen on doing a tour of the brewery, they offer those, too. All in all, this warm and welcoming venue is a great day out whether you're with your family or friends.

All aboard the Melbourne City Circle Tram
Take in Melbourne's old-world charm with the City Circle Tram. This free service travels through Melbourne's CBD, allowing passengers to alight along the way — all for free! History buffs will be pleased to know that there is audio commentary which points out famous landmarks along the route.

Enjoy the hustle and bustle of the Queen Victoria Market
No trip to Melbourne would be complete with a visit to the Queen Victoria Market. Expect hearty, homely meals with a variety of artisanal crafts on sale. It's a boon for late-night shoppers looking to get their food fix; an all-round feast for the senses with live music shows, too.
Learn more about the Queen Victoria Market here.

Explore modernist Australian art and architecture
Art buffs are in for a treat at the Heide Museum of Modern Art, an entire cultural precinct consisting of three buildings in a distinctly modernist style. Heide, as it's known to locals, is a celebration of both famous modernist and contemporary art, with local and international work on show, live performances, as well as a sculpture park constructed alongside the tranquil Yarra River.
Learn more about the Heide Museum of Modern Art here.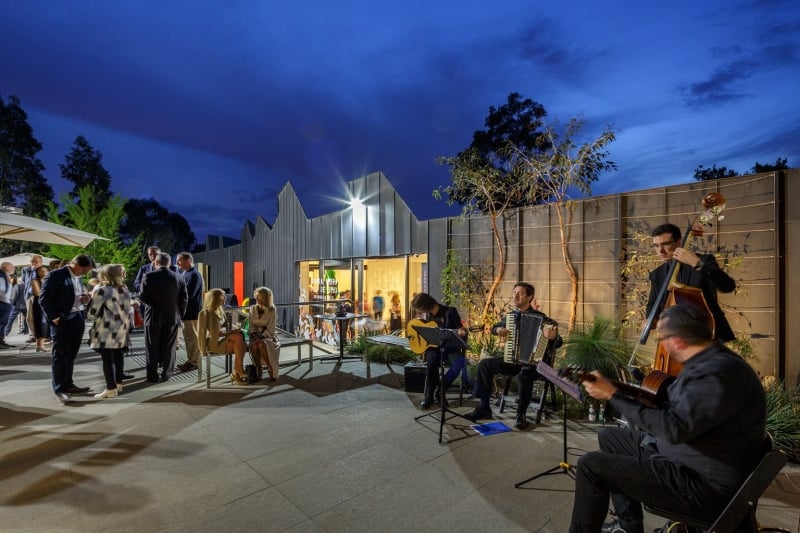 When you're done ticking all these things off your to-do list, we recommend slowing down, wandering the streets, and simply enjoying Melbourne's energy. The coffee culture is great here, too, so treat yourself to a few cups whenever you get the chance.
Also read: Melbourne, Victoria Travel Guide – Top 50 Things to Do