After school, we no longer have to be in four-cornered classrooms to learn. Instead, we learn while travelling and meeting new people. When we discover new places, we also get to reminisce about our younger years. A trip to an African Safari may remind us of our field trip to the zoo. But you won't see animals in a cage anymore. Instead, you have to sit in a truck while watching how they live in the wild. You'll find a lot of impressive libraries in Australia if you travel to the Southern Hemisphere. And even if you hated reviewing for your exams as a kid, the atmosphere will certainly make you want to study again.
Also read: 10 Bucket-List Libraries You Must Visit Once In Your Lifetime
1. The Barr Smith Library
Students of the University of Adelaide are fortunate because they have a wide selection of books for research. But aside from that, they are also blessed with a reading room that's conducive to learning. In the beginning, The Barr Smith Reading Room was supposed to accommodate only 15,000 collections and 200 readers. But the area and number of books grew faster than expected. In 1999, the library had already exceeded two million volumes.
2. City of Perth Library
The new City of Perth Library opened its doors on March 1, 2016. The seven-level building is home to a cafe, an outdoor terrace, and function rooms. WiFi and computers are also available for public use, so researchers love working in this place.
The City of Perth Library also has sustainable features. They reduced the environmental footprint by recycling more than 80% of the construction waste. The facade was also designed to maximise thermal comfort as well as energy efficiency.
3. Geelong Library and Heritage Centre
Geelong Library and Heritage Centre is a digitally-advanced space that provides information services to the community. The multipurpose building has children and youth hubs as well as functions zones. The 6,000sqm area has a high-speed internet connection. It also has a diverse collection not just of print but digital and heritage items as well.
4. State Library of New South Wales
It's impossible to miss the light-filled space of the Mitchell Library Reading Room when visiting the State Library of New South Wales. The tables have power outlets, so you may also access their e-sources with your mobile device while you're in the vicinity. You can also find The Shakespeare Room at the State Library of New South Wales. It has a small collection of works by and about Sir William Shakespeare. The room is adorned with stained-glass, drawing inspiration from the Tudor period.
Also read: Travel Cheat Sheet: 12 Fun Things to Do in Sydney that Show Why It's Everyone's Favourite Australian City
5. State Library of South Australia
Sure, you may be way past the studying phase of your life already. But this quaint library will make sure that you'll get your hands on a book ASAP. The State Library of South Australia has kept the European Architecture all throughout the years. It has three wings: the Catherine Helen Spence Wing, Mortlock Wing, and the Institute Building. If you're visiting on a weekday, you may join the library tours at 11am or 2pm.
6. State Library of Victoria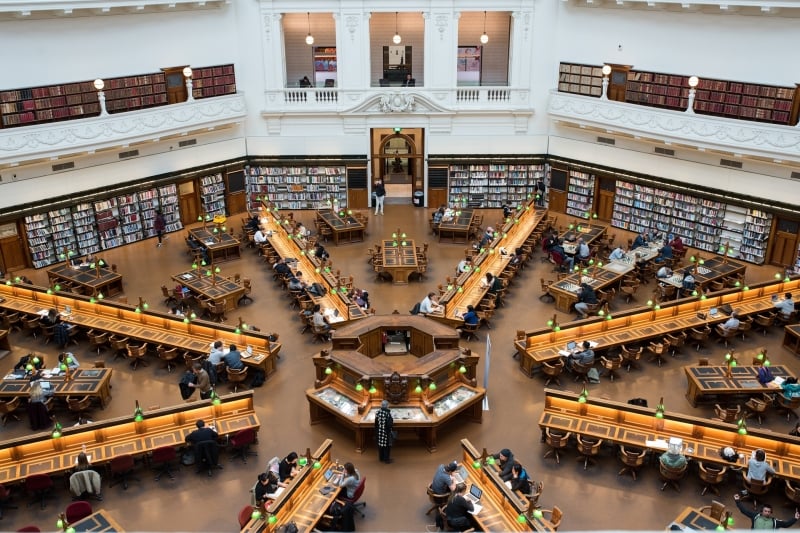 The La Trobe Reading Room is the star of the library. It's not just your ordinary reading room. Sometimes, it turns into an event space for large-scale events, too. From acoustic performances to wedding receptions, you can celebrate any occasion here. Who wouldn't want to throw a party at the library, anyway?
Also read: 10 Things to Do in Western Australia for Your First Trip to the Region
7. Woollahra Libraries
The Woollahra Libraries don't just provide knowledge aid for kids and adults. It is also a place where people can enjoy and have fun while learning. The workers of the library wanted to develop an environment where visitors would go "Wow!" And it's safe to say that they were able to achieve it.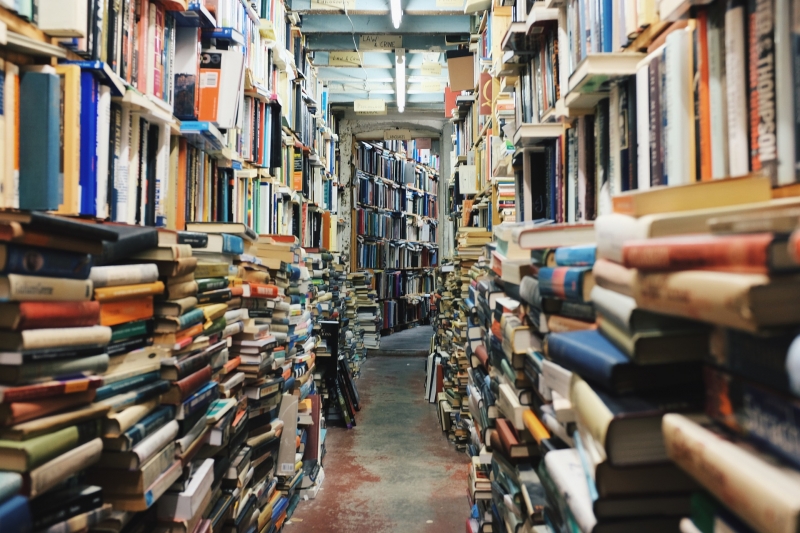 The vast collection of resources and the impressive architecture work hand in hand to stimulate the minds of each person visiting any library. And just like any tourist spot in Australia, we think that at least one library on our list is worth a visit. How about you? What do you think?