Gold Coast has long been the go-to family holiday destination among Singaporean families, and for obvious reasons. Many of us Singaporean millennials would have probably had the best vacations of our childhoods in Gold Coast, and we only have our parents to thank for the precious memories. Why not relive those memories and rediscover what Gold Coast has to offer?
While this glitzy destination has seen a burgeoning number of tourists over the years, you'll be surprised to know that it still retains its carefree charm. Whether you're interested in quaint mountain towns, sandy beaches or exhilarating theme parks, there's something for everyone – so why not treat Mum and Dad to an exciting vacation in Gold Coast? Don't worry about the planning, we've got you covered with the ultimate, all-you-need 6D5N itinerary!
What's more, with
5X weekly non-stop flights
to Gold Coast, Scoot is the first choice for travellers heading Down Under! 
This is the perfect chance for you to repay your parents for putting up with your childhood mischief!
Day 1: Surfers Paradise
Surfers Paradise is undeniably the most popular spot in Gold Coast and throngs of visitors head there for its bars, malls and of course, beachtime!
SkyPoint Observation Deck
Beat the crowds and begin your day at the SkyPoint Observation Deck for stunning 360 degree views of Gold Coast! Located on the 77th storey of the Q1 Building, SkyPoint is Australia's only beach side observation deck where you can enjoy views of Gold Coast's shoreline, cityscape, hinterland and beyond!
For the more adventurous traveller, the SkyPoint Climb is a must-do in Gold Coast – Australia's highest external building climb at 270 metres high. For a different but no less awe-inspiring view of Gold Coast, do the climb at night and be treated to spectacular views of the skyline, illuminated in bright shimmering lights.
Lunch at Seaduction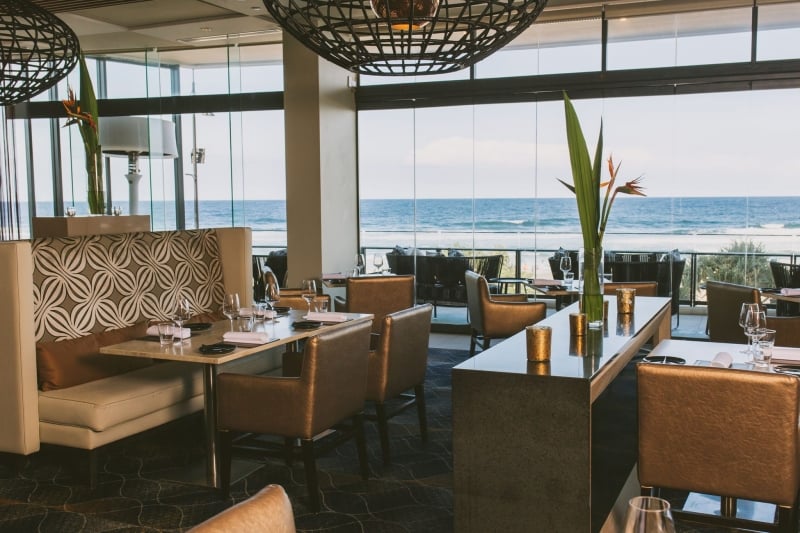 Numerous trendy restaurants are popping up along Surfers Paradise's glitzy coastline. Prepare your hungry bellies for lunch at Seaduction, a world-renowned hatted restaurant! Decadent, contemporary and iconic, their seasonal menu promises the freshest local produce. Be sure to try their mouthwatering Confit Sumac Squid and delectable Smoked Beef Short Rib Ravioli. But the true star of the show is none other than the floor-to-ceiling windows which provide unparalleled views of the big blue Pacific!
Surfers Sandbar
The craft beer revolution has also hit the shores of Gold Coast hard! Brimming with sophistication and intense flavours, the speciality craft beers are likened to liquid gold. Be sure to head to Surfers Sandbar, one of the numerous microbreweries and brew bars in this glittering seaside city. With more than 120 different brews, you'll be thoroughly spoilt for choice!
Surfers Paradise River Cruise
Enjoy a spectacular experience aboard a luxury sailboat to catch the spellbinding sunsets in Gold Coast. Sip on sparkling wine as you cruise along beautiful canals and waterways, and take in landmarks such as the Southport Yacht Club, Marina Mirage and Wave Break Island. The cruise will take close to two hours, and you'll be treated to complimentary cheese and crackers. On the return voyage, watch Surfers Paradise come to life against the backdrop of the twilight sky in shades of red, orange and purple.
Are you getting pumped up about visiting Gold Coast? Well, start planning PRONTO, and 
vacation it up with Scootitude! 
Day 2: Main Beach & Miami
Surfing/Picnic at the Spit
No vacation to Gold Coast is complete without trying your hand at surfing. Regardless of skill level, anyone can experience the thrill of a surfing lesson at any one of the reputable surf schools at Main Beach. The Spit, located on Main Beach, is the go-to place for locals and tourists alike to learn surfing as the waves there are smaller and easier to ride.
If the parents prefer something less strenuous, have a picnic at Main Beach away from the crowds at Surfers Paradise! Lay down your picnic mat and unwind with your favourite book and snacks as you lounge to the sound of the crashing waves.  
Lunch at Glass Dining and Lounge Bar
Glass Dining and Lounge Bar is a favourite amongst the locals and tourists alike, and it's not hard to see why! Helmed by internationally renowned Executive Chef Ben Armstrong, it offers breathtaking views of the Main Beach Marina and delivers a contemporary menu that'll wow even the most critical of diners.
Miami Marketta Night Market
Every Wednesday, Friday and Saturday from 5pm, the area of Miami comes alive with the Miami Marketta Night Market! This family-friendly event offers an outdoor dining experience, with street food from all over the world.
Be sure to check out popular stalls such as Sabai Sabai (Thai), Los Santos (Mexican) and Monkey Magic (Japanese), just to name a few! They offer seating for up to 600 people, but do book a table at their website in advance to avoid disappointment.
Soak up the eclectic vibes as you indulge in good food and music! The main stage hosts local artists and acoustic musicians, and various bands like The Wayward Suns, The Cat Empire and The Waifs have performed here!
If the night market is a bit too much for you, make an escape down the back of the laneway into The Gin Parlour – one of the latest additions to Miami Marketta. With its own private bar serving up over 75 different varieties of gin, it's the perfect place to wind down after an exciting day exploring Gold Coast.
Day 3: Theme Parks – Warner Bros. Movie World / Dreamworld
Fun comes naturally to the Gold Coast, with the most spectacular and exhilarating theme parks in the whole Southern Hemisphere. There are a variety of parks that are sure to thrill both the young and the young at heart, such as Sea World, Dreamworld and many more!
Warner Bros. Movie World
Why not relive exciting memories from your previous Gold Coast vacation with a trip to the new and improved Warner Bros. Movie World? Rub shoulders with your favourite cartoon characters and experience world-class adventure rides and movie attractions.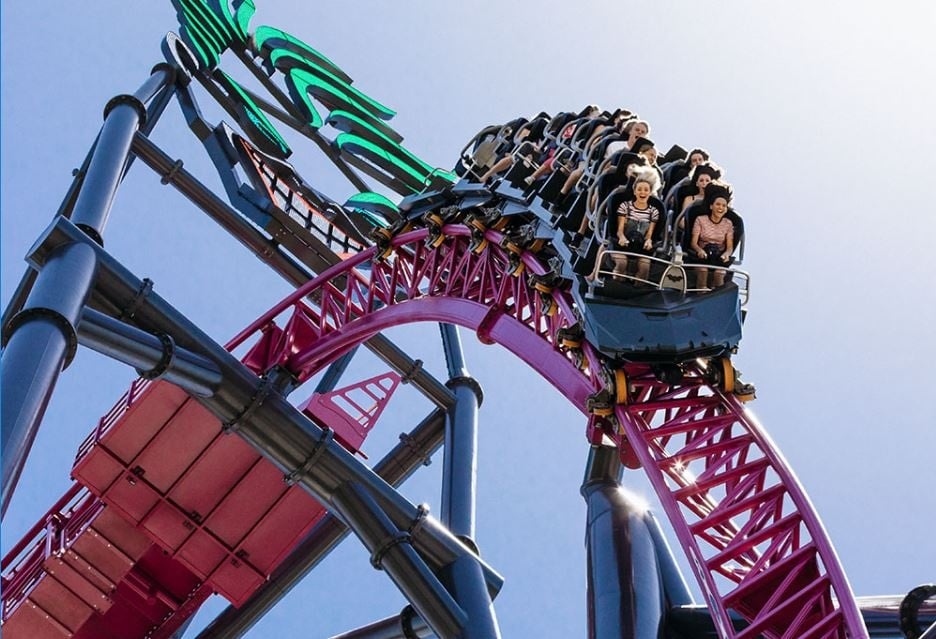 Not for the faint-hearted; take on Australia's tallest, longest and fastest ride only at Warner Bros Movie World! Reaching speeds up to 115 km/h, the DC Rivals Hypercoaster is the latest addition to the myriad of rides at this theme park, and boasts a menacing 89 degree drop that's sure to leave you speechless!
Dreamworld
If the family is still raring to go, hop on over to Dreamworld, Australia's largest theme park. Remember Wipeout, The Giant Drop and Tower of Terror II? Relive your childhood memories on Dreamworld's infamous Big 9 Thrill Rides, including newer additions like Pandamonium and Tail Spin!
For those who can't keep up with your younger travel companions, Dreamworld is also a wildlife conservation park and home to more than 500 animals. Get up close and personal with majestic white tigers at Tiger Island or cuddle a cute koala at Dreamworld Corroboree, whilst educating yourself on animal conservation and Aboriginal and Torres Strait Islander culture.
Excited about the adrenaline rushes you'll get with all this talk about Gold Coast's extraordinary theme parks?
Start packing your bags, and Scoot to Gold Coast for all the thrills and spills Gold Coast has to offer!
Day 4: Burleigh Heads
Wedged between Surfers Paradise and Coolangatta, Burleigh Heads is a picturesque section of the Gold Coast and it deserves more than just one afternoon. Visit on a Saturday or Sunday and hang out with the locals at one of its farmers' markets or beachfront cafés.
Village Markets
Start off your morning at the Village Markets, your go-to place for chill and creative vibes! Happening on the first and third Sundays of every month, it is held at Burleigh Heads State School from 8.30am to 1pm and serves as a creative hub for emerging entrepreneurs. The market houses over a hundred boutique market stalls specialising in boho fashion, vintage, arts and lifestyle as well as food stalls, live music and pre-loved items. Some brands that you can find here include Peony Swimwear, Grace, Kivari and Grace Bijoux.
Lunch at Rick Shores
Get your fix of delectable Asian flavours at Rick Shores! Although it serves up predominantly Thai-inspired fare, you will notice an intelligent infusion of Indian, Vietnamese and Japanese cuisines on the menu. Combine scrumptious food with stunning views of the brilliant white shores of Burleigh Heads – and you're in for a visually stimulating gastronomic experience.
Paddle Boarding at Tallebudgera Creek
Tallebudgera is best known for its sparkling creek, and the waters are calm and perfect for an afternoon of stand-up paddleboarding! Just a 15-minute drive away from Burleigh Heads, this place has long been a popular summer spot for generations of families. The creek also offers opportunities for you to kayak, swim and even fish!
Dinner at Justin Lane
This famous pizzeria and bar was one of the first few establishments on the Gold Coast strip to open a rooftop bar, boasting surreal views of the Burleigh foreshore and stunning skyline. Their Prawn and Calamari Garlic Confit Pizza and Wagyu Bolognese Pasta are top favourites!
Exuding chill, laid-back vibes, Justin's Rooftop is an ideal spot to enjoy a refreshing cocktail, good food and snazzy tunes as the sun sets. Do try their Passionfruit and Chilli Tommy's Margarita, which packs a punch with chilli-infused blanco tequila!
Day 5: Gold Coast Hinterland – Lamington National Park
As much as we all love the pristine, azure blue beaches of Gold Coast, why not switch it up on Day 5 and explore Gold Coast's magical and verdant hinterland? Be treated to an impressive array of lush mountains, charming mountain villages and spectacular natural beauty.
Less than a two-hour drive away from Gold Coast is Lamington National Park, part of the Gondwana Rainforest. It's nearly 1,000 metres above sea level, so expect the temperature to be colder than that in Gold Coast! It's made up of two sections including the Green Mountains (O'Reilly area) and Binna Burra. There is a filigree of about 106 walking tracks with varying lengths and difficulty levels but there are plenty of maps to keep you from losing your way.  
To further explore the hidden hinterland gems, book a four-wheel drive tour with Southern Cross 4WD that'll pick you right up from your Gold Coast accommodation. Uncover the secrets of the land from their passionate and well-learned tour guides, as you're brought off the conventional roads in a luxury Mercedes 4WD.
Hot Air Ballooning
For spectacular aerial views of the hinterland, book a hot air balloon ride with Hot Air Gold Coast. Reel in awe as you watch the vast expanse of rainforests and land slowly merge into a sea of green. As you enjoy the views of the hinterland, the team of pilots will even be able to share some interesting facts about hot air ballooning!
After you disembark, it's just a short drive to O'Reilly's Grand Homestead & Boutique Vineyard for a free champagne brunch, included as part of the Hot Air experience. Enjoy a hearty breakfast spread as you bask in the morning sun and relax in the serenity of the surroundings.
O'Reilly's Rainforest Retreat
While you're on your way to O'Reilly's Rainforest Retreat, be sure to make a stop for the afternoon at O'Reilly's Canungra Valley Vineyard! Afterall, what is an Aussie vacation without a delectable wine-tasting session? Sample some of the vineyard's finest wines and purchase a gourmet picnic basket to have a meal by the creek! It's the ideal setting for you and your parents to reminisce the good old times.
When you get to O'Reilly's Rainforest Retreat, walk amidst the rainforest canopy and get a taste of this verdant Australian paradise 16 metres above the ground! Spanning nine suspension bridges, O'Reilly's Tree Top Walk is a must-visit attraction. You'll find yourself surrounded by brightly coloured crimson rosellas that are not shy to eat out of your hand. As for your accommodation, try something different and camp at the park's Green Mountain camping area! Let the sounds of nature lull you into a deep slumber.
Spellbound by the amazing sights of Gold Coast's Hinterland? Book your flights now and experience it for yourselves!
Catered to the no-frills traveller, Scoot is the number one budget airline offering innovative experiences at amazingly competitive prices.
Day 6: Springbrook Waterfalls & Currumbin Wildlife Sanctuary
Springbrook Waterfalls
Rise and shine! Pack up and make your way back to the city. But along the way, be sure to spend at least half a day at the UNESCO World Heritage listed Springbrook National Park! Perched atop an ancient volcano, this park is home to dense forests and a rich diversity of wildlife with over 100 types of birds, frogs, and reptiles. While you're there, be sure to visit Twin Falls, one of the most beautiful waterfalls in all of Queensland.
Currumbin Wildlife Sanctuary
Get up close and personal with adorable Australian wildlife at the Currumbin Wildlife Sanctuary! Spend the afternoon admiring the kangaroos and quokkas, or feed the rainbow lorikeets that fly in for their meal. You can catch the bird shows and Aboriginal performances, or observe the passionate veterinarians in action within the Wildlife Hospital precinct. To end off your visit, go on an eco-friendly Segway Safari tour and glide through the lush surroundings of the wildlife sanctuary!
So there you have it – the ultimate 6D5N itinerary for you and your parents to spend some quality time together and reminisce childhood memories! For all the exciting experiences that our parents have given us when we were children, it is now our turn to thank and cherish them as they age. Get packing and grab the entire family for a Gold Coast vacation right away! For more information about Gold Coast and its surrounds, visit Tourism and Events Queensland's website.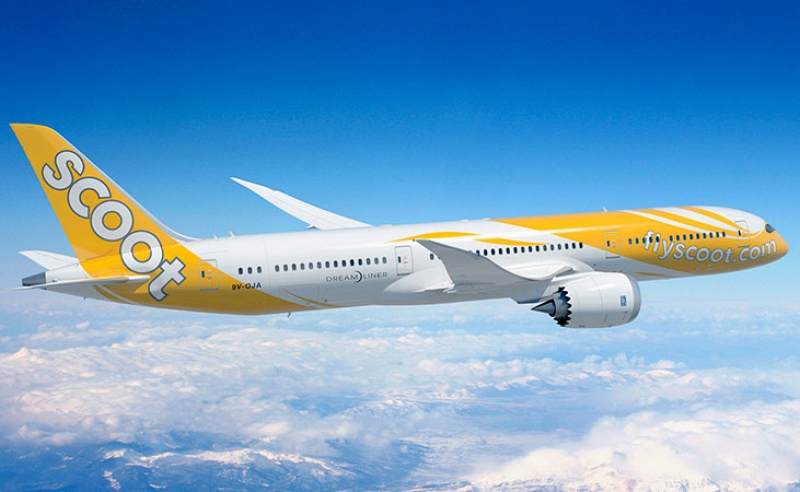 There's no better time to Scoot to Queensland's glittering coast than now! Need we say more?
---
Brought to you by Scoot and Tourism and Events Queensland (TEQ)