Climbing the Sydney Harbour Bridge has never been more groovy! If you think that climbing this 134-metre high bridge is still not enough kick for you, why not turn it up a few notches and have a full-on karaoke party on top of it?
Yes, for real. Here are three special themed climbs to strike off your Australia bucket list in 2016.
The Karaoke Climb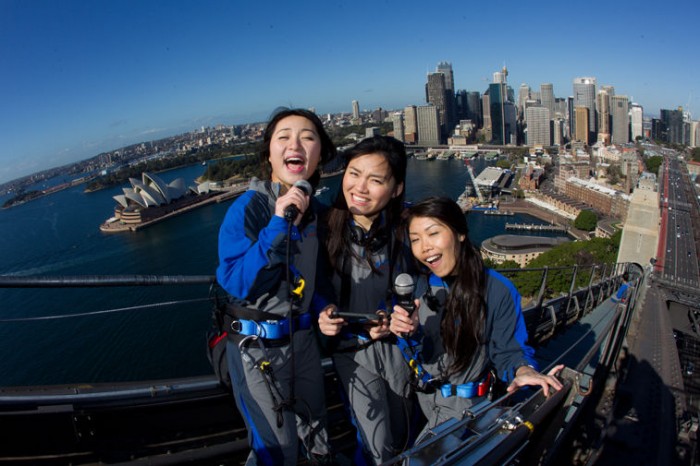 "Loooong Ban! Looooong Lau!" Belt out your favourite Chinese and K-POP hits with your best friends and loved ones on the Sydney Harbour Bridge. Even if you are not a native Mandarin-speaker, you can still soak in the Chinese New Year festivities with this one-of-a-kind climb to the summit. Your performance will be yours to keep forever as an 8-second video.
Details:
2 1/4 hours long, max. 14 people per Climb.
This Climb is led in Mandarin and is only available during the Chinese New Year period
To book this Climb, simply book on a BridgeClimb Mandarin during the ticket period (1 February – 21 February 2016).
The Mardi Gras Climb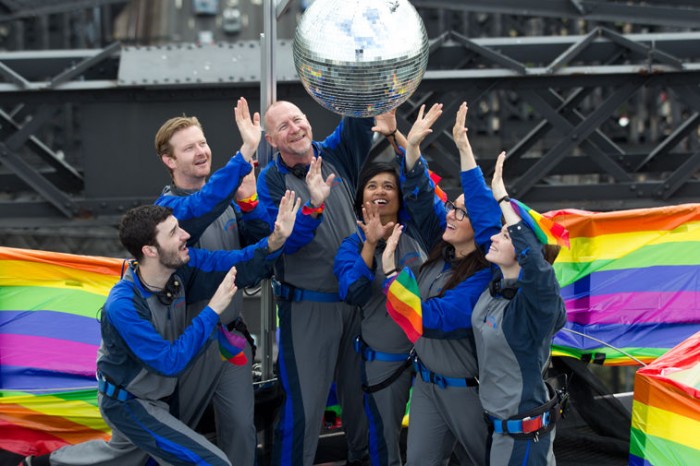 Bring out the rainbow in you for BridgeClimb's Mardi Gras Climb. With a retro track list sounding through your headphones, relive the psychedelic 80's while stepping your way up Sydney's iconic bridge. You can also sing your heart out on the karaoke machine, adorned in goodies from a novelty Song Prop Box.
Details:
3 1/2 hours long, max. 14 people per group.
You can do this climb by day (10–11am departure or 3–4pm departure time), during twilight (5–6pm departure time) or at night (6–7pm departure time).
This Climb is only available during Mardi Gras 2016 (25 February – 9 March).
The Vivid Climb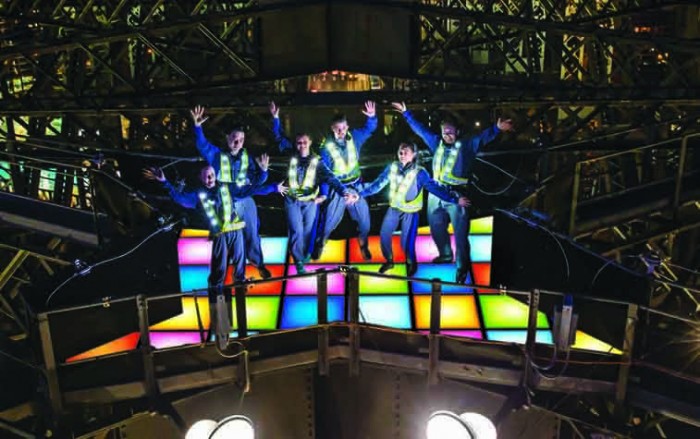 Vivid Sydney is an annual festival of lights, music and ideas. Marrying all three is this very special Vivid Climb. It features an illuminated 70's style multi-coloured flashing dance floor, right smack at the top of the Sydney Harbour Bridge. So strap on your flashing Vivid Climb Vest (yes!), and become one with the city's sea of light sculptures during this unique time of the year.
Details:
Available on all Climbs departing at night during Vivid Sydney (27 May – 13 June 2016).
Every climb reaches the summit where you get to boogie on an illuminated stage like no other!
Already itching to try this? What are you waiting for? Find out all you need to know about climbing the Sydney Harbour Bridge, and start planning that memorable bridge climb with BridgeClimb Sydney.