Do you love dramatic geology and spectacular nature views? If so, this is one epic road trip you've probably heard of. The Victoria Great Southern Touring Route ribbons through some of the most scenic sights in Australia, including Port Fairy's charming seaside towns, impressive waterfalls in the Otways and majestic rock formations at the iconic Twelve Apostles.
On top of these majestic landscapes for travellers to feast their eyes on, the Victoria Great Southern Touring Route also offers many exciting adventures. Here are the top ten nature, wildlife and gourmet experiences to have along the Great Southern Touring Route.
Are you ready for the ultimate road trip of your lifetime?
1. (Wildlife) Werribee Open Range Zoo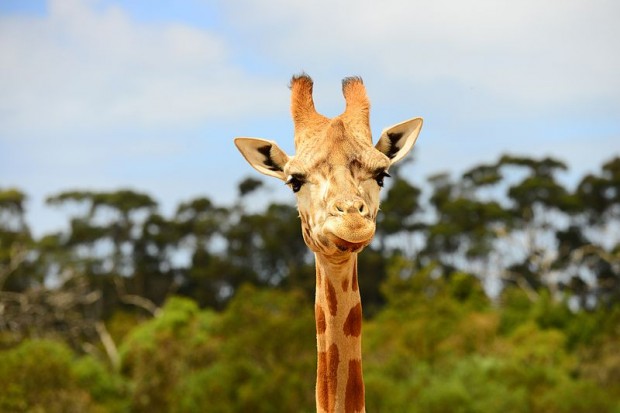 Image credit: Chris Phutully
Fancy having this adorable being here greet you upon your entrance to this 225 hectares African safari-style zoo? Travellers swear by this safari experience which completely immerses you in the sights, smells and sounds of the savannah as you traverse through the picturesque stretch of the Werribee River in custom-built open vehicles.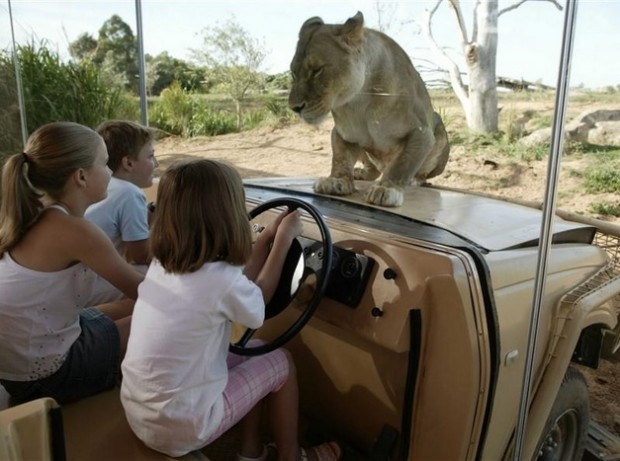 Image credit: About Australia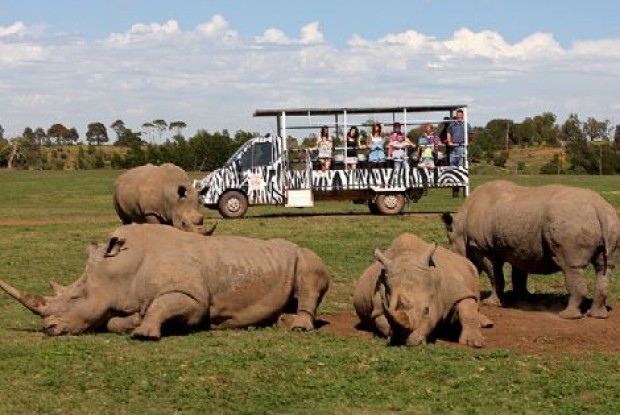 Image credit: Total travel
Feed a giraffe, stroke a zebra, come face-to-face with gorillas and surround yourself with the rest of the amazing wildlife for an unforgettable experience.
2. (Nature) Otway Fly Treetop Walk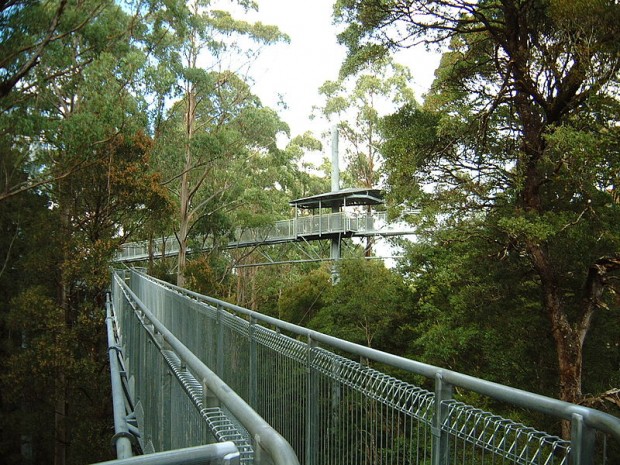 Image credit: Rob Young
Otway Fly's treetop walk is an amazing steel structured treetop canopy walkway which stretches over 2 kilometres through the forests of Victoria. Elevated at 30 metres high, it is the tallest and longest steel canopy walk in the world.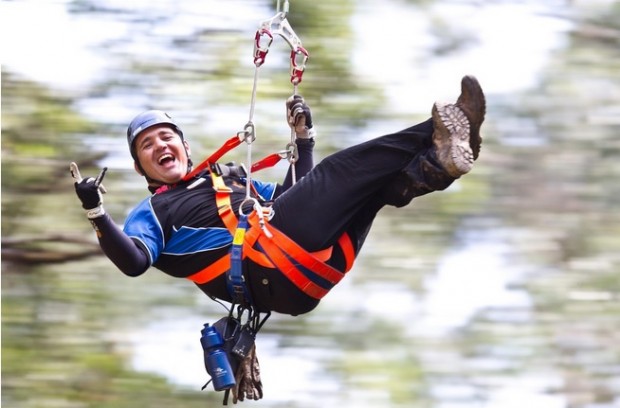 Image credit: Otway Fly
Imagine being amidst the dense rainforest vegetation strata and having spectacular flora and fauna engulfing your every sight – it's definitely going to be a surreal and incredibly magical experience. And if you're feeling a little adventurous, take the Zipline Eco-Tour. Fly through the rustling greenery, fill your lungs with Australia's freshest forest air and enjoy the ride!
3. (Nature) The Otways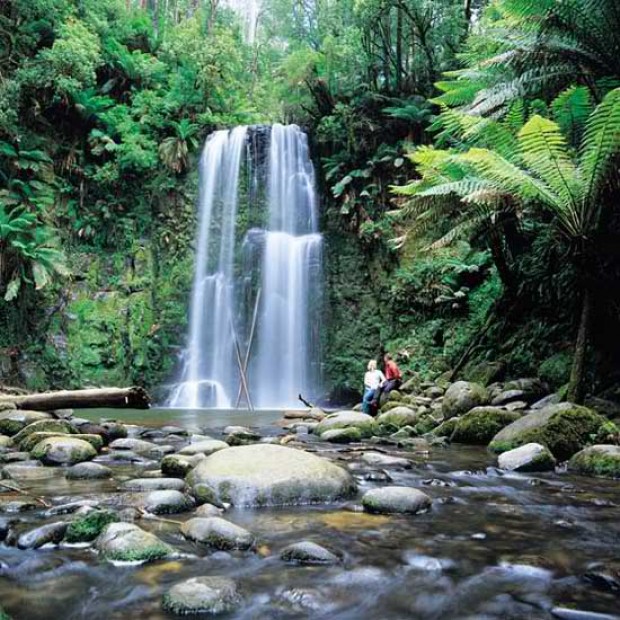 Image credit: Waatson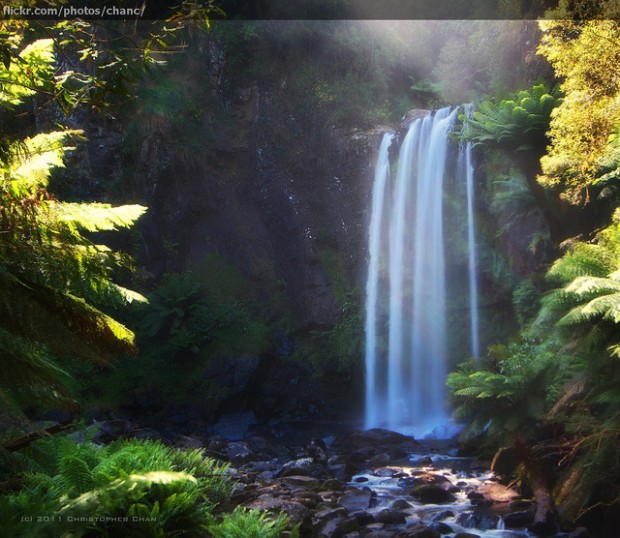 Image credit: Christopher Chan
The Otways is home to astounding nature, including numerous impressive waterfalls scattered throughout the Great Otway National Park. We suggest you to base yourself at Lorne, which is home to ten waterfalls, and venture further west to behold cascades after cascades of waterfall magic.
Also read: 72-Hour Scenic Self-Drive Along Australia's Great Ocean Road
4. (Nature) Twelve Apostles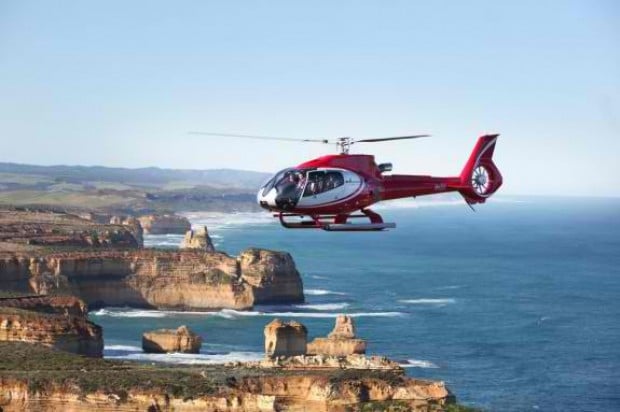 Image credit: Great Southern Touring Route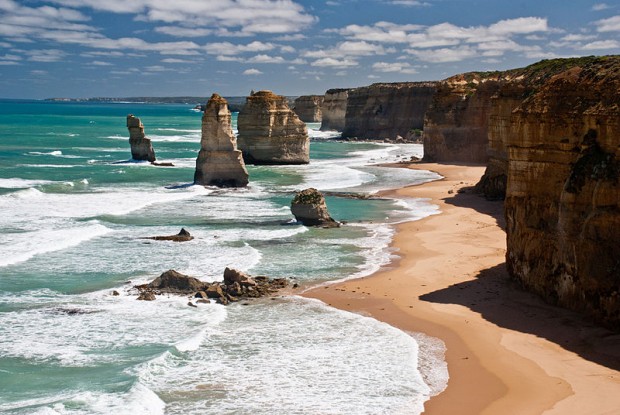 Image credit: Richard Mikalsen
The Twelve Apostles is an icon of Australia, and the way to enjoy grandstand views of this majestic attraction is by taking a helicopter ride. Experience one of the most scenic flights you'll ever take as you hover over the Great Ocean Road and marvel at breathtaking coastlines, beautiful rock formations and Australia's oldest lighthouse at Cape Otway. This scenic activity may be rather pricey, but how often do you actually have a chance to fly in a helicopter, on top of having an absolutely spectacular view while at it?
5. (Wildlife) Warrnambool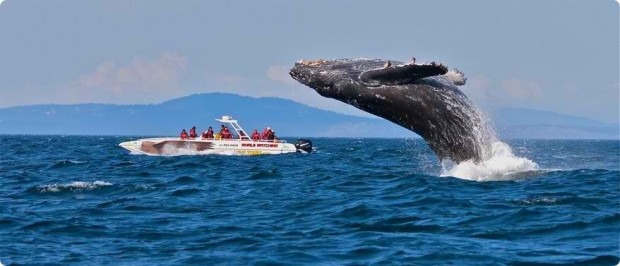 Image credit: World Blue
Time your Victoria Great Southern road trip between June and October to catch magnificent whales from the dunes of Logan's Beach. There are specially constructed viewing platforms at Logan's Beach for whale sighting as these Southern right whales swim up to 100 metres close to the shore. So arm yourself with binoculars and a little bit of patience, and chill out by the coast for magnificent sightings.
6. (Nature) The Grampians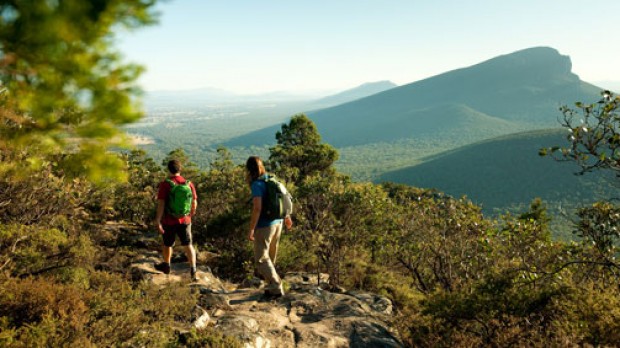 Image credit: Visit Victoria
Put your stamina to the test by hiking the spectacular rugged landscapes in the 168,000 hectares Grampian National Park. While hiking, look out in every direction and see your surroundings generously draped with all sorts of beautiful wilderness, from seasonal streams to fern-filled gorges, caves and lofty summits. It is also the perfect destination to witness Australian wildlife as the hundreds of cliffs and valleys provide refuge for these native animals.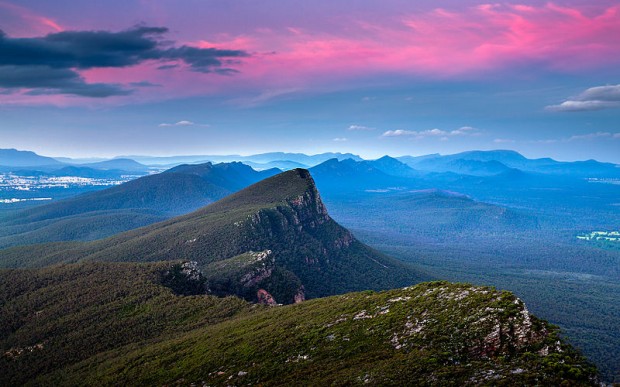 Image credit: Gav Owen
And if you're still unmotivated to get on your feet and burn some calories, here's a photo of the sunset over the Signal Peak in Grampians National Park. Convinced yet?
7. (Nature) Lake Bellfield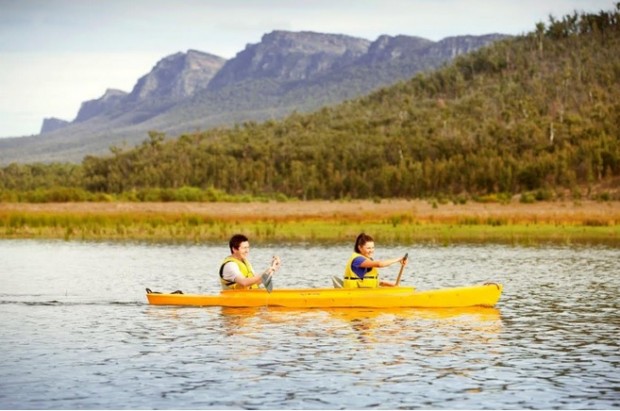 Lake Bellfield is situated about 5 kilometres south of the township of Halls Gap, at the foot of the Grampians mountain ranges in Victoria's western district. It is famed for its insanely gorgeous panoramas and adventurous lake activities. Visitors love to bask in the tranquil setting by the lake, woods and mountain ranges, picnicking while waiting for their fishing rods to tug. The lake boasts a wide array of fish species and also makes a perfect place for recreational canoeing or simply feet-dipping in the cool waters.
8. (Gourmet) Bellarine Peninsula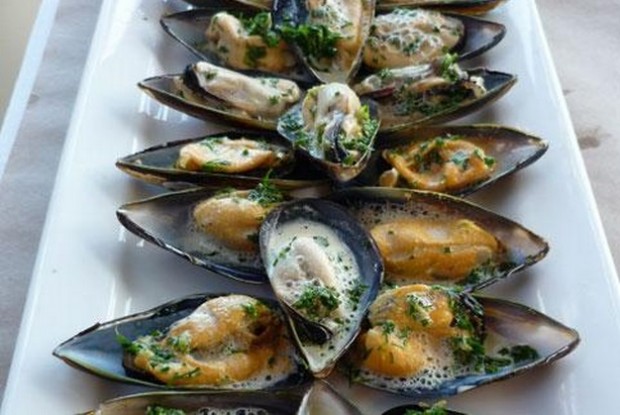 Image credit: The Bellarine Taste Trail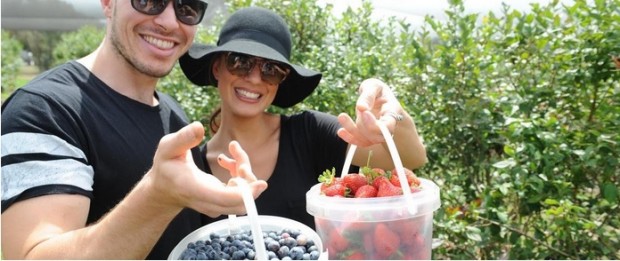 With the numerous delectable gourmet options, indulge your taste buds in the best of Bellarine Peninsula by joining one of its many food and wine trails. Along the way, stock up on fresh seafood, local produce and handcrafted cheese. Bellarine Peninsula is especially famous for their wineries, so grab some samples of the generous range of cool-climate wines, which guarantees a flavour for all palate types.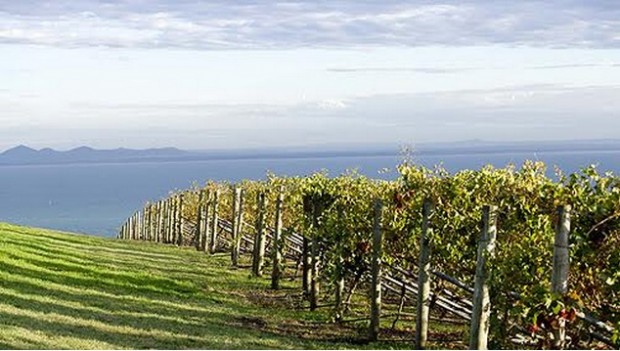 This world-class gourmet region prioritises food so much that they even have several festivals lined up annually to celebrate the existence of great food, basically. Some of these include Portarlington Mussel Festival, Ocean Grove Apple Fair and Toast to The Coast Festival.
9. (Gourmet) Moorabool Valley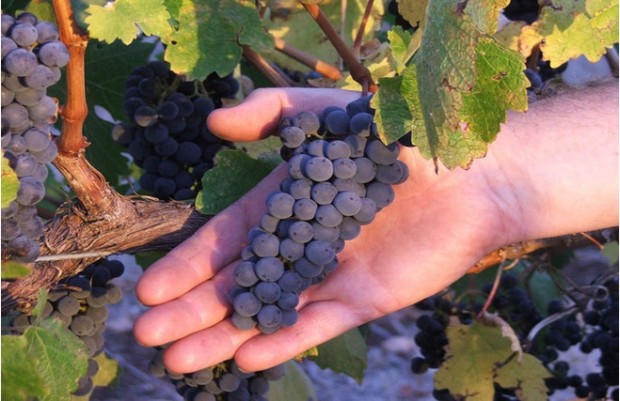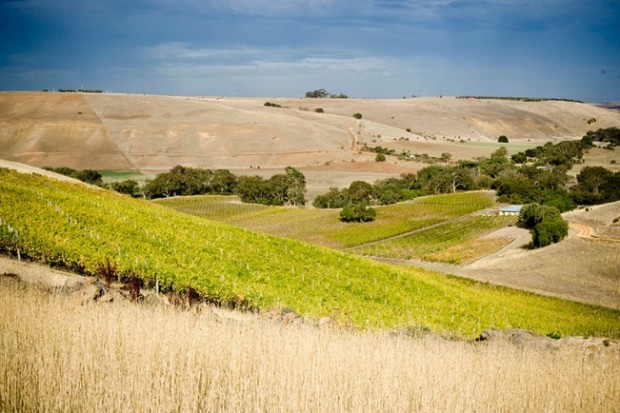 Image credit: Moorabool Valley
Another food paradise along the Great Southern Touring Route is this quaint valley nestled between Ballarat and Geelong. Whether it's a glass of Geelong Pinot Noir, a hearty lunch of Sher wagyu beef, or sinful treats like truffles and cream-centred chocolates, Moorabool Valley is guaranteed to have something to satisfy your taste buds.
10A. (Wildlife) Ballarat Wildlife Park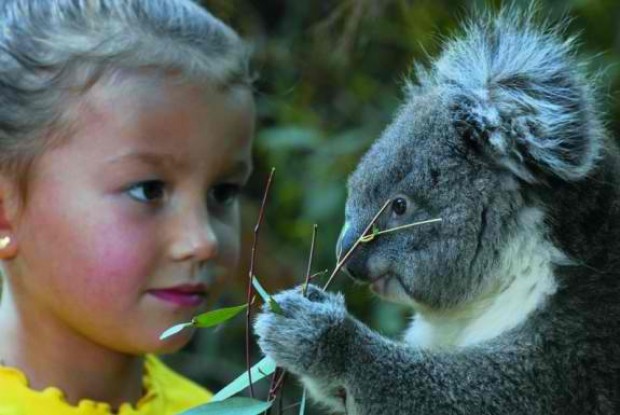 Image credit: Ballarat Wildlife Park
This 16 acres of gum woodland is home to 400 species of Australian native animals, from common wombats to giant tortoises, Tasmanian devils and even free-roaming kangaroos. The park also offers visitors a chance to interact with these animals up close. So for your upcoming Victoria Great Southern Touring Route, it is a must to include a visit to the Ballarat Wildlife Park!
10B. (Wildlife) Melbourne Downunder Farmstay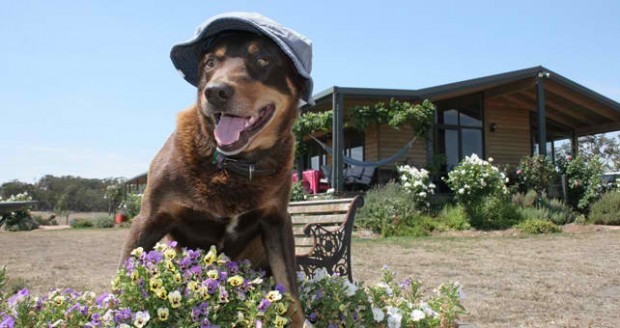 Image credit: Downunder Farmstays
For a true-blue country escape from the metropolitan city of Melbourne, opt for a Downunder Farmstay and forge some farm friendships with the resident angora goats, emus and alpacas! This once-in-a-lifetime experience of an authentic Australian countryside lifestyle is complete with accommodation, meals, farm activities and transfers. For your upcoming Victoria Great Southern Touring Route, it is definitely a must to include this unique farmstay!