Like most travellers, I think of beautiful beaches, stunning natural landscapes, and a laid-back city vibe at the mention of Australia. On a recent trip to Western Australia (WA), I was proven right – but that's a major understatement because boy, were my expectations truly blown away. After spending a week in Perth and the South West region, it's safe to say that I would, without a doubt, revisit many places in the future.
In fact, there are activities that I would try out again, because once just isn't enough! To help you better understand why, here's a list of 10 must-have experiences if you're in town.
1. Stroll along the chalk-white shores of Cottesloe beach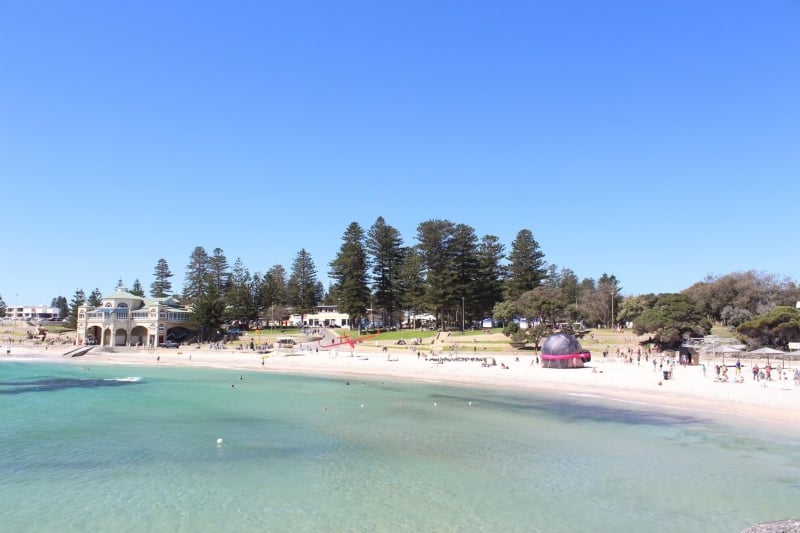 There's absolutely no need to head out to the countryside for a nice beach – not when Cottesloe lies less than 30 minutes away from central Perth! Upon arrival, we were greeted with a seemingly never-ending pure white sandy shore bordered by turquoise and cerulean blue waters. The wind was incredibly strong too, but that didn't stop the locals from snorkeling, swimming, and surfing. Everyone was having a great time, the atmosphere was cool, and naturally all of us found ourselves putting our phones down.
We were also lucky enough to be there while the annual Sculptures by the Sea exhibition was on, and saw many interesting sculptures scattered across the beach compounds. Don't where to have that quintessential Australian beach afternoon? Cottesloe is a great place to begin.
How to get there: Take a public bus from Elizabeth Quay, or a train to Cottesloe Station.
2. Walk alongside the towering Karri trees at the Valley of the Giants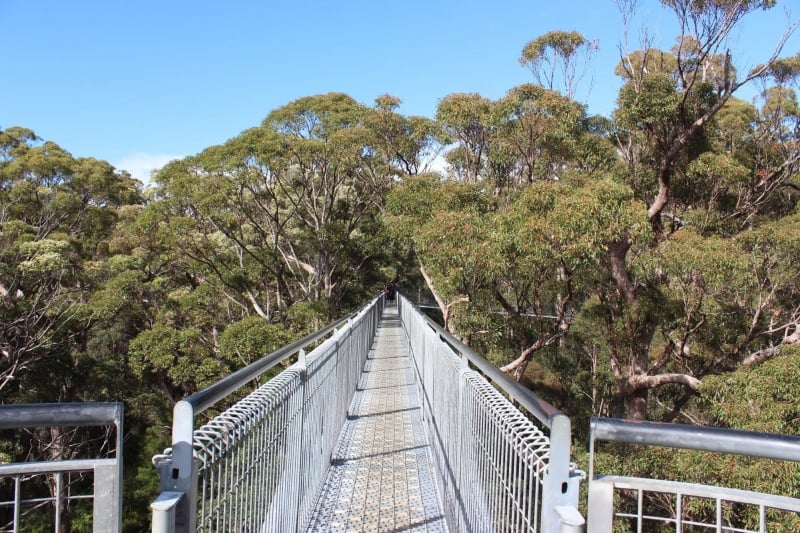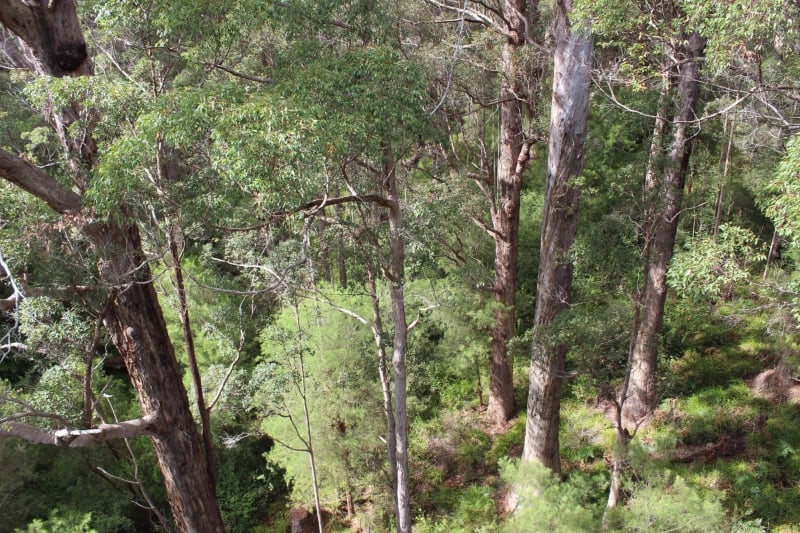 The Valley of the Giants was one of the first attractions I visited and honestly, it set the bar quite high (pun not intended). Pictures won't do this treetop walk justice at all – you really have to be there in person, walking on a lightly-swaying walkway amongst the tingle forest canopy, 40m above ground.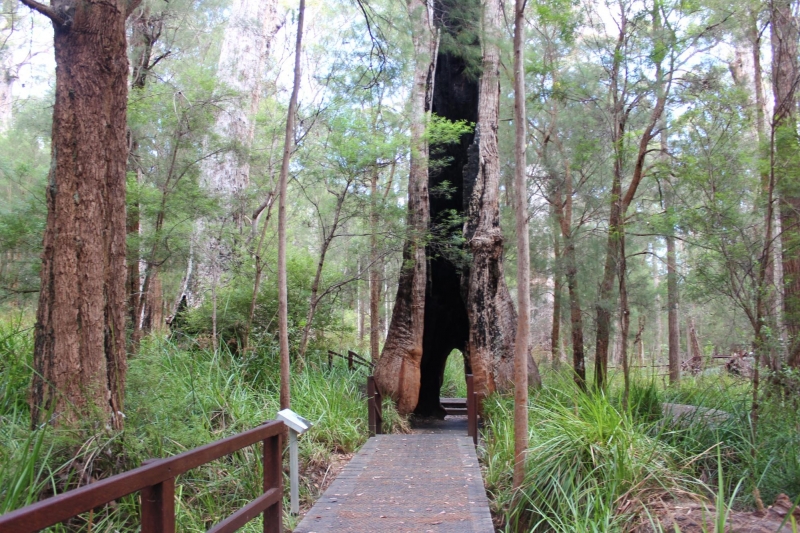 If you're afraid of heights, fret not – you'll still be able to witness the panoramic beauty of Denmark's forests. There's an Ancient Empire Boardwalk on ground which lets you get up close with the massive tree trunks, some of which belong to trees that have been around for more than 400 years. I was pretty amazed by the huge hollow trunks of many still-standing tingle trees – how have they not collapsed yet? Most of all, I remember feeling calm because there was nature literally every direction I turned to, and that's an experience everyone deserves to enjoy at least once in life.
Address: Valley of the Giants Road, Nornalup, Western Australia
For tour bookings with Valley of the Giants, contact Ryan Smith at [email protected].
3. Enjoy panoramic views of sand dunes, secluded beaches, and quiet forests of D'Entrecasteaux National Park
A 4WD tour through Pemberton's national parks was not what I thought would be the biggest highlight of my trip… But it was. The tour began with a scenic drive through the old Karri forests of Warren National Park, as Graeme from Pemberton Discovery Tours enlightened us on the aboriginal history in the area. Then we strolled through the entrance of D'Entrecasteaux National Park, breathing in the crisp morning air, and arriving at the tranquil bank of Dead Man's Lake.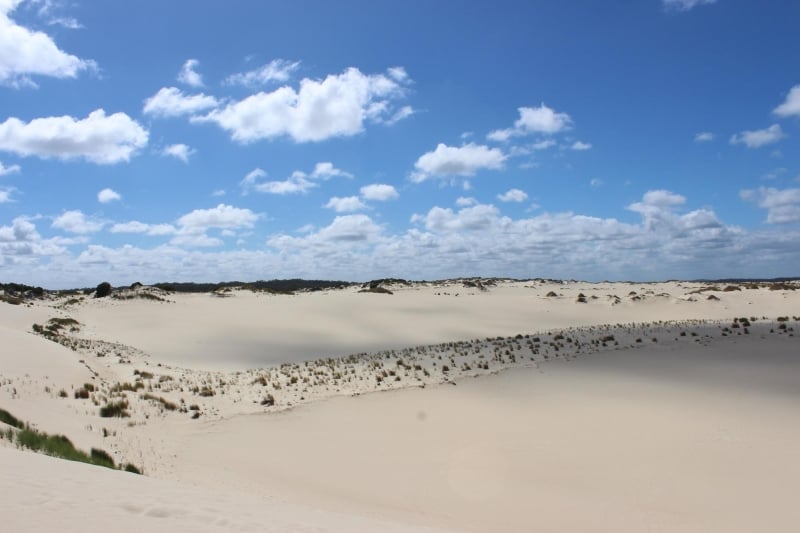 Afterwards, we set off for the Yeagarup Dunes – the largest landlocked sand dune system in the Southern Hemisphere. Honestly, there aren't any words I can find to describe how it felt standing in the heart of its vastness. All of us were speechless at the natural grandeur we were surrounded with! After marvelling at the breathtaking scene (and sliding down dune slopes), we were brought to a nearby secluded beach facing the Great Southern Ocean, where we were once again blown away by picturesque settings. In all, the entire tour was scenery after scenery, and Graeme was a superb tour guide. Conclusion: I would totally go back!
Address: Pemberton Discovery Centre, ​12 Brockman St, Pemberton, 6260, Western Australia
For tour bookings with Pemberton Discovery Tours, book online or contact Toni and Graeme Dearle at [email protected].
4. Learn the ropes of farming in Manjimup as you taste, smell, and pick fresh produce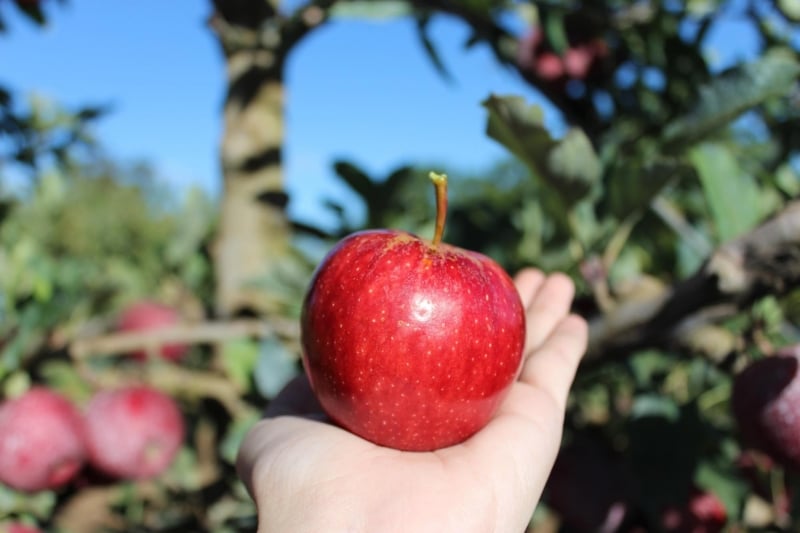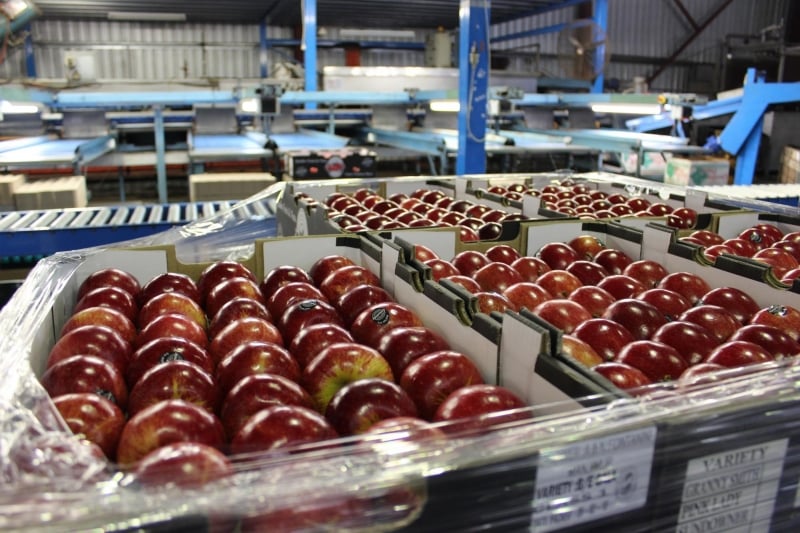 There's no way you're leaving the South West without having a go at fruit picking. Thankfully, I got to do so on a tour led by the Southern Forests Food Council. Our host, Anthony, brought us to Fontanini Fruit and Nut Farm in Manjimup – a whopping 65-hectare farm run by third-generation owner Tony Fontanini. There, Tony drove us through the apple orchards, where we got to pick apples from one of the 15,000 apple trees and taste them on the spot. The apples were some of the reddest and shiniest I've ever seen, and they were crispy – a refreshing change from the apples back home. We also saw many avocado and pear trees (and tasted them), and two huge dams which served as irrigation sources. Tony told us about some farming facts for each fruit we tried, which really made the experience 10/10.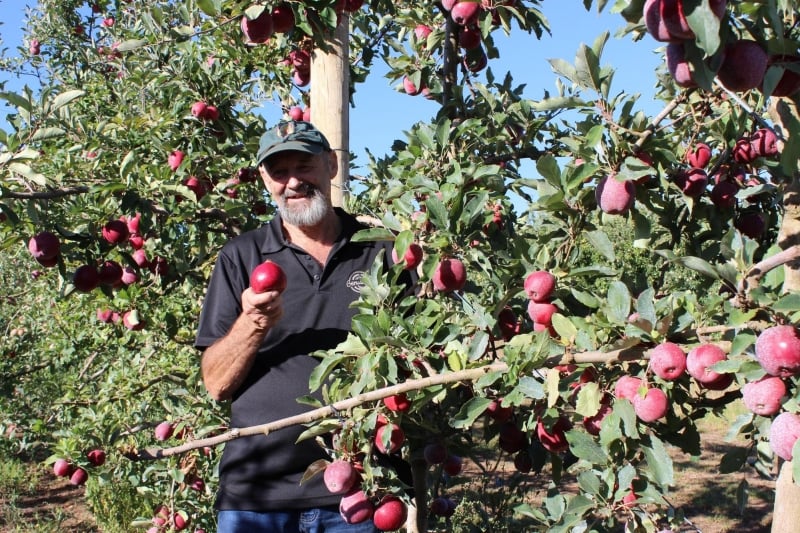 After the tour ended, Tony gave everyone a pack of 4 avocadoes each, which we all agreed was the best souvenir we would be bringing home (how often do you get soft creamy avocados?) I highly suggest checking out the other tours by the Southern Forests Food Council – there are tons of other activities you'll get to experience, like truffle hunting during truffle season.
Address: Fontanini Fruit and Nut Farm, Seven Day Rd, Manjimup WA 6258, Western Australia
For tour bookings with the Southern Forests Food Council, contact Gemma Edwards at [email protected].  
5. Savour on fresh seafood and watch dolphins on a cruise around Mandurah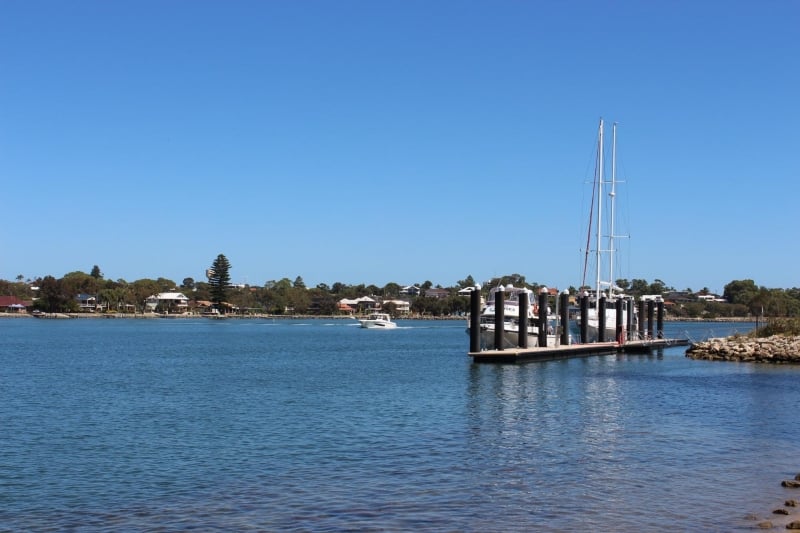 Mandurah, Western Australia's second most populous city, sits in between Perth and the South West, and is known for its pristine coastal settings – which I got to admire firsthand on a luxury cruise adventure out to the Indian Ocean and the Peel-Harvey Estuary, led by Mandurah Cruises.
While soaking in the sun on the sundeck with a bottle of beer in hand was fun, what I found most engaging was a hands-on experience of catching crayfish: hauling the pots up from the sea, grabbing onto the still-alive crayfish, and measuring them with a scale.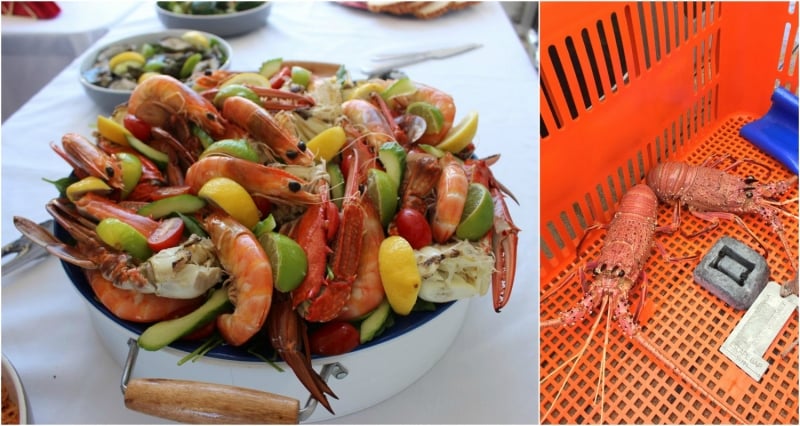 After that, the crew prepared an epicurean BBQ buffet feast, including fresh prawns, crabs, oysters, and the very crayfishes that were caught earlier. Everyone was stuffed by the end, no surprise there – and we all thought it was truly a 5-star experience from start to finish. So go ahead and spoil yourself for once when you're in the area, because this is one of those experiences 100% worth splurging on.
Address: 73 Mandurah Terrace, Mandurah WA 6210, Western Australia
For bookings with Mandurah Cruises, book online or contact [email protected].
6. Segway through Elizabeth Quay and Kings Park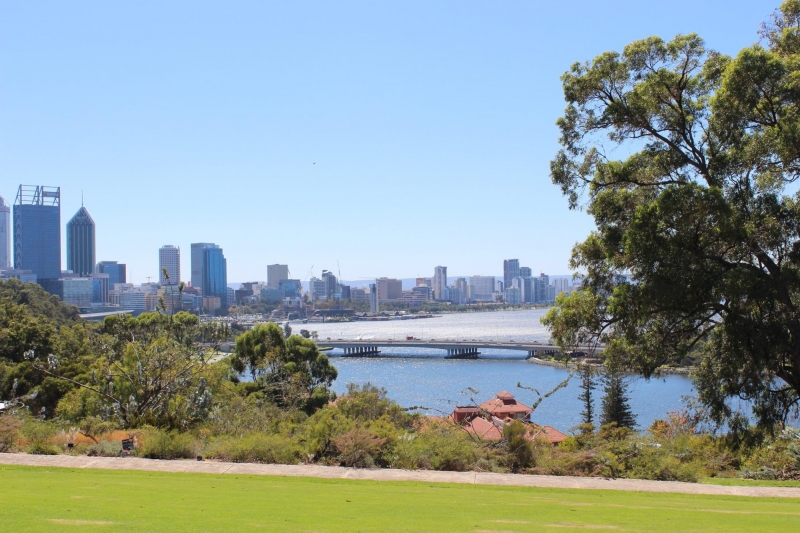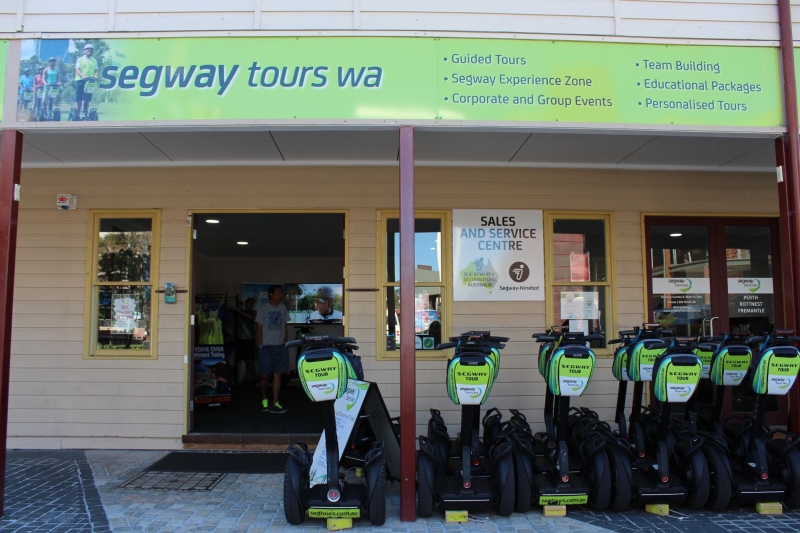 Kings Park and Botanic Garden is perhaps the most well-known attraction in Perth, and it's not hard to understand why: the park is a scenic natural retreat which overlooks central Perth and Swan River. It's the ideal hangout spot for times where you need a breather, or just a quiet corner to read a book. But here's the thing: Kings Park is huge – it's even bigger than Central Park! If you're mostly there to walk around and explore its surroundings, I suggest signing up for a segway tour with Segway Tours WA instead. Why not? It's fun, fast, and less tiring overall. The tour route begins in Elizabeth Quay – which means you'll be segway-ing from there, through the city, to Kings Park. Plus, your guide will also be speaking to you through an in-ear microphone so you'll be learning on-the-go!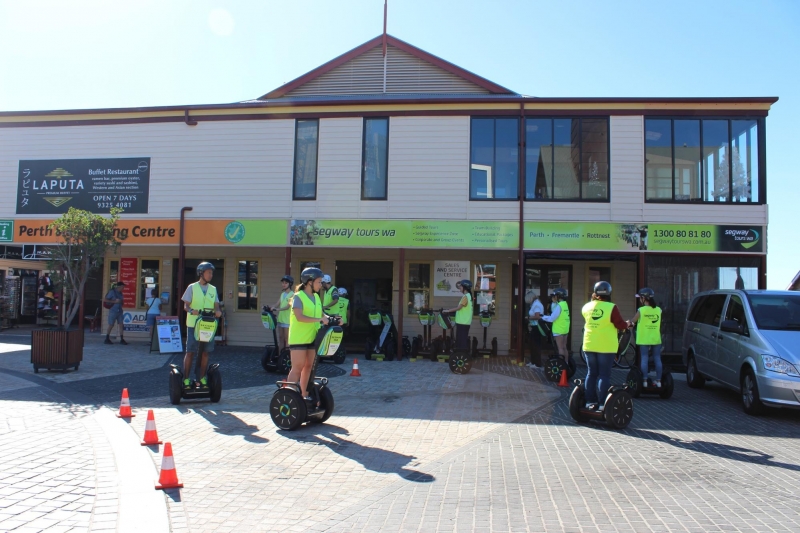 If I'm being honest, I was a little intimidated about riding a segway at first. But I got the hang of it eventually, and was even missing it after the tour… So to those hesitating, I say go for it! It feels amazing to whizz through the city and even uphill without breaking a sweat at all. Your legs will thank you later.
Address: 1 Barrack Square, Barrack Street Jetty, Perth, 6000
For tour bookings with Segway Tours WA, book online or contact [email protected].
7. Explore Walpole's untouched wilderness and unique history on a river cruise
For a town with a population of fewer than 500, Walpole sure holds a deep and unique history, which I got to learn from the amazing Gary Muir, nationally accredited guide and owner of WOW Wilderness Ecocruises. History could very well be a boring topic for some, but Gary entertained everyone on board with fun facts about his hometown throughout our journey around the Walpole and Nornalup Inlets Marine Park.
That's not even the best part of the cruise – we also stopped by a Nornalup Inlet and walked through the Nuyts wilderness track, where we were eventually greeted with a completely isolated beach, which according to Gary, is the closest to Antarctica you might ever be. On our cruise ride back, we also spotted dolphins and enjoyed some delicious "Tingle cake" made by Gary's mum. If you ever find yourself in Walpole, don't leave without embarking on this cruise – it's WA's hidden gem.
Address: Jones Street, Walpole, Western Australia
For tour bookings with WOW Wilderness Ecocruises, book online or contact [email protected].
8. Visit a vineyard and taste the best of the Great Southern wines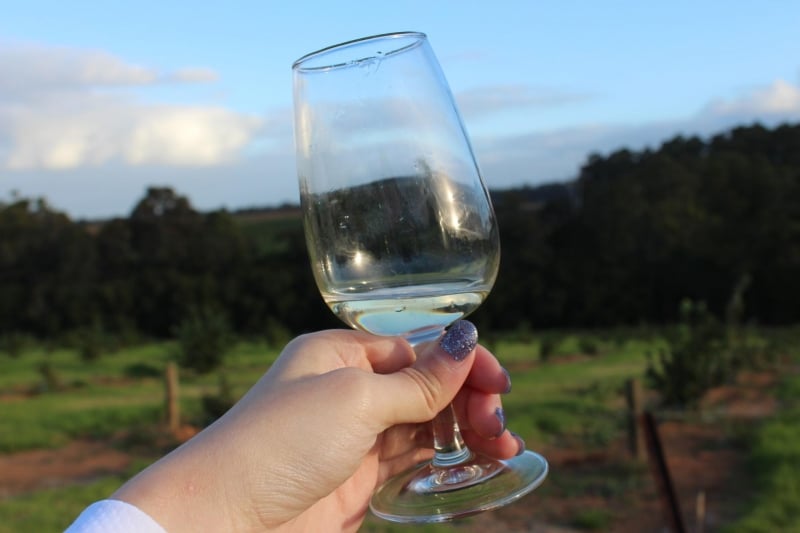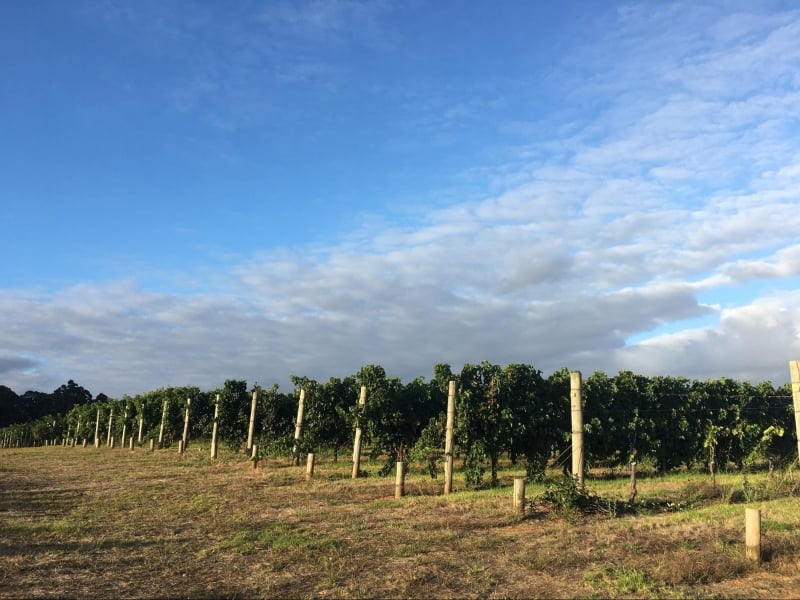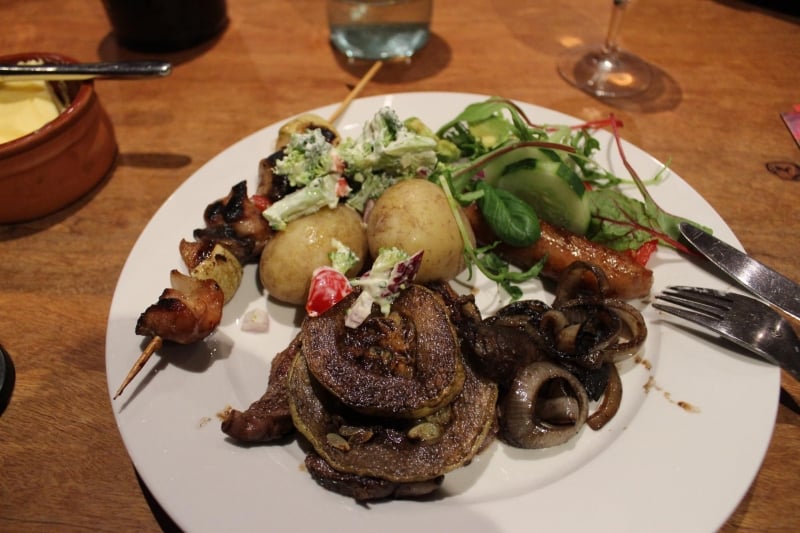 You haven't really been to Australia's South West, a known wine-making region, if you haven't visited a vineyard or gone for a wine-tasting session. As someone who's born and bred in the city, setting foot in a vineyard (and farm), like Pemberley of Pemberton's, was a refreshing experience. Not only did the owners, Dave and Monica, let everyone try different grape types, they also prepared a generous dinner spread with a menu consisting almost entirely of their farm produce! There was wine involved, of course – we got to enjoy both reds and whites, over conversations about farm produce in WA and back home (which gave us a lot of interesting insights!) After dinner, they offered to bring us back to their farm to see how harvesters work, where we got an up-close look at wine grapes being harvested at night.
Overall, it was an eye-opening experience and we all felt at home with how welcoming Dave and Monica were. So make sure to pay a visit if you're in Pemberton and try out their award-winning wines!
Address: Box 107, Ockwell Road, Pemberton, Western Australia
For tour bookings with Pemberley of Pemberton, contact David and Monica Radomiljac at [email protected].
9. Discover Fremantle's maritime heritage and historic charm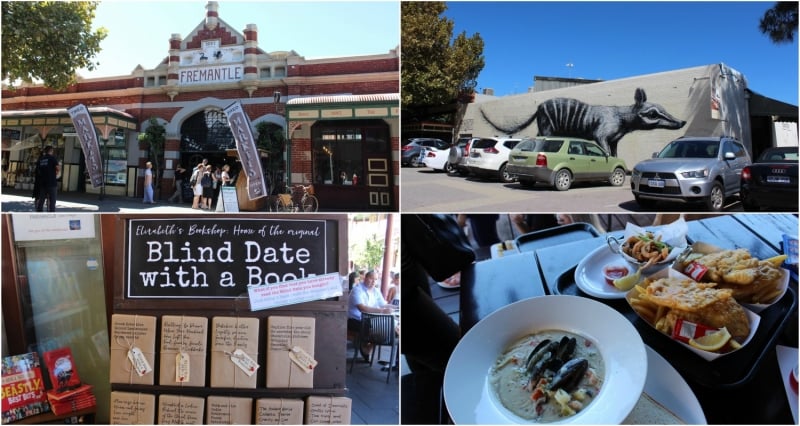 If quaint towns are your thing, then definitely don't miss Fremantle: a bustling port city located only a 30-minute drive away from Perth's CBD. I'd recommend spending a day trip here as there are a few attractions worth exploring, such as the 17th century-built Fremantle Prison, the eclectic Fremantle Markets, Cappuccino Strip, and Fremantle Fishing Boat Harbour.
But if you can't spend a whole day there like myself, fret not – Fremantle Tours' walking tour covers all of those places, and more – within two hours! Thanks to Michael, our guide, we got to learn more about the unique maritime history and culture that shaped Fremantle the way it is today – new, with a hint of old. We even enjoyed a complimentary cup of coffee along the way, and passed by many Instagram-worthy street art spots that aren't obvious to the public eye!
P.s. You'll probably be starving once the tour ends. Pop by Cicerello's for some amazing fish and chips!
For tour bookings with Fremantle Tours, book online or contact Michael Deller at [email protected].
10. Embark on a walking tour through Perth's CBD and nightlife district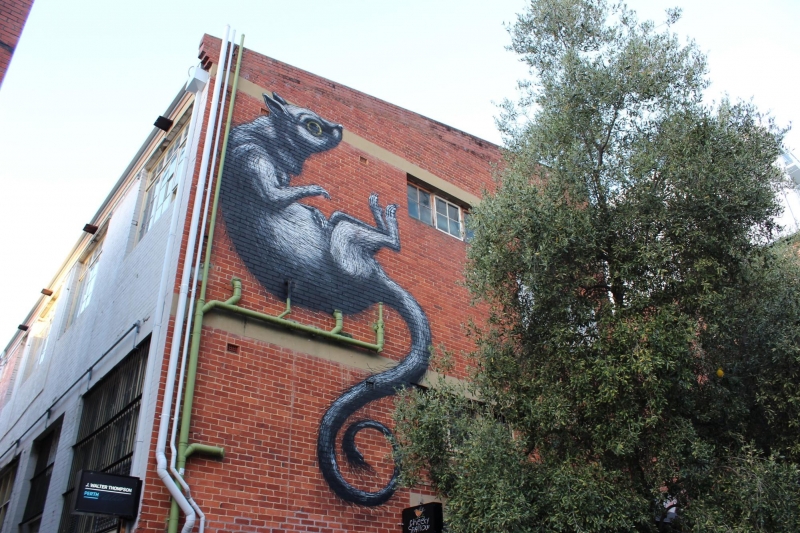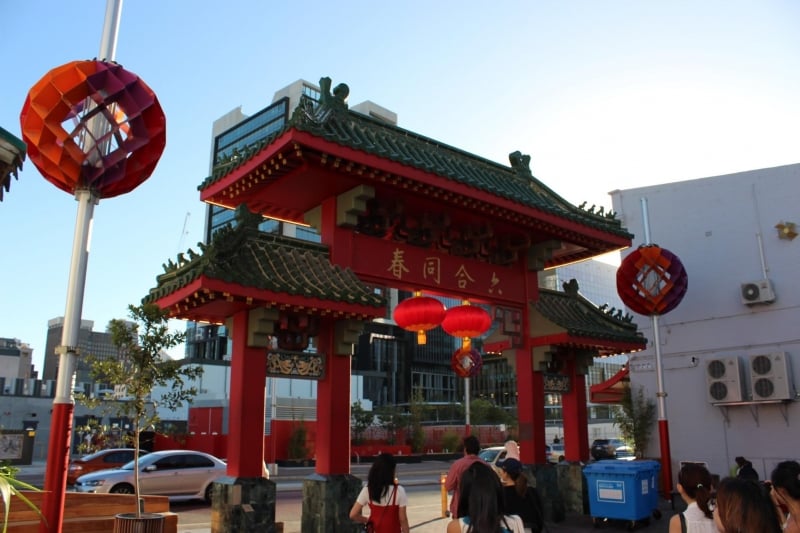 Perth's CBD and nightlife district, Northbridge, are closely located to each other – which means you'll be able to explore both places in less than a day. And that's exactly what I did, but on another walking tour – this time with Two Feet and a Heartbeat! Our guide Ryan first led us through Northbridge, a district home to Perth Cultural Centre and an ethnic community of Asians and Mediterraneans. From there, we made our way past the newly-opened Yagan Square and into Perth's CBD, where we found more cool street art hiding in the laneways, and a lot of shopping arcades, including the famous Tudor-esque London Court.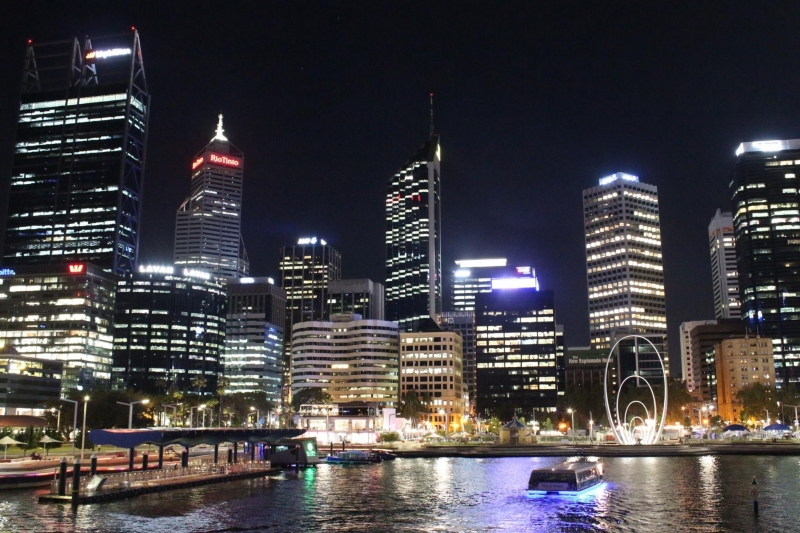 The walk was entertaining – it felt like we were walking through a storybook as Ryan shared a plethora of fun facts and historical anecdotes as we moved. Once the tour wrapped up at sunset, we strolled along Elizabeth Quay and admired the skyline from the bridge, ending our day off with a gorgeous view.
For tour bookings with Two Feet and a Heartbeat, book online or contact Ryan Zaknich at [email protected].
And that's it! Those are the ten must-have experiences you want to keep an eye on if you're heading to Western Australia anytime soon. Trust me when I say they're "must-have", because I was absolutely moping about leaving even as I was on the flight back home…
---
A huge and special thanks to Tourism Western Australia and Singapore Airlines for making this trip a safe, smooth, and unforgettable one. Singapore Airlines flies direct from Singapore to Perth 4 times daily, visit www.singaporeairlines.com/perth to book your flights now!