We all know Singapore's a bustling hub famed for mostly two things — eating and shopping, which is why there's no denying that the country is shopaholic heaven.
Since time is of the essence while on holiday, it's crucial to maximise the schedule you dedicate to shopping. But we offer you a more convenient alternative: Stay as close to the shopping district as possible and you won't have to worry as much!
Who says you have to sacrifice quality and comfort for the sake of convenience? Indulge in the best of both worlds by booking a stay with these luxury hotels in Singapore's shopping belt.  
1. Winsland Serviced Suites by Lanson Place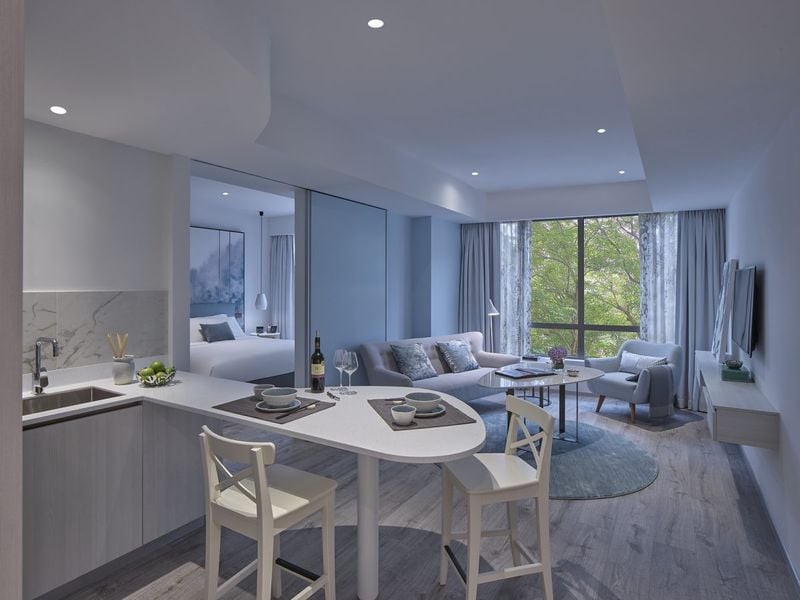 Image credit: Winsland Serviced Suites by Lanson Place
Located right in the heart of Singapore's shopping district with Orchard Central and [email protected] at its doorstep, we won't be surprised by the number of shopping bags anyone carries through these doors.
Considered the best serviced residence around, Winsland Serviced Suites by Lanson Place is the ideal place for shopaholics to relax and unwind after a busy day of walking around. Here, they boast of unparalleled accessibility and comfort, and the spacious suites are really where luxury and comfort become one.
Address: 167 Penang Road, Singapore 238462
2. Orchard Rendezvous Hotel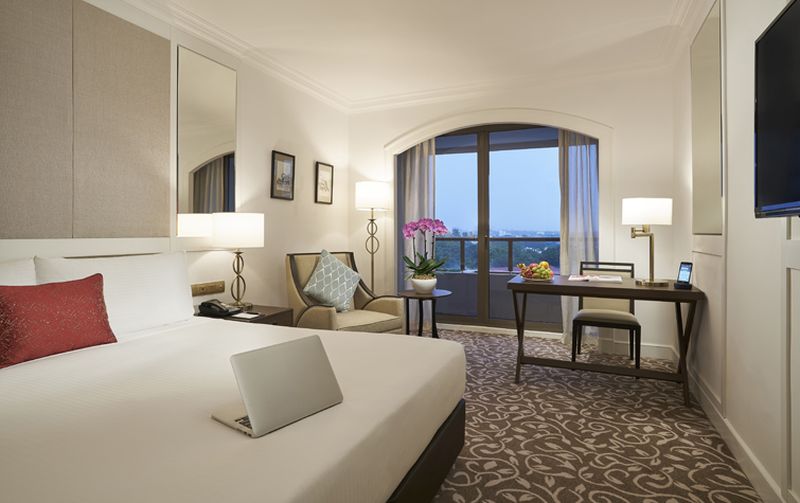 Image credit: Orchard Rendezvous Hotel
Another one located along Orchard Road's stretch is Orchard Rendezvous Hotel, which to most would appear more like a resort than a hotel. It's at this cross-section between Orchard Road and Tanglin Road where all the big malls are, and right next door is Forum Shopping Mall, which we all know can only mean one thing — more shopping!
The suites are incredibly large, almost feeling like an apartment rather than a hotel room, so that's definitely plenty of space to lay out all your shopping bags. There are also plenty of leisure facilities perfect for unwinding those sore muscles and aching feet at the end of the day.
Address: 1 Tanglin Road, Singapore 247905
3. Goodwood Park Hotel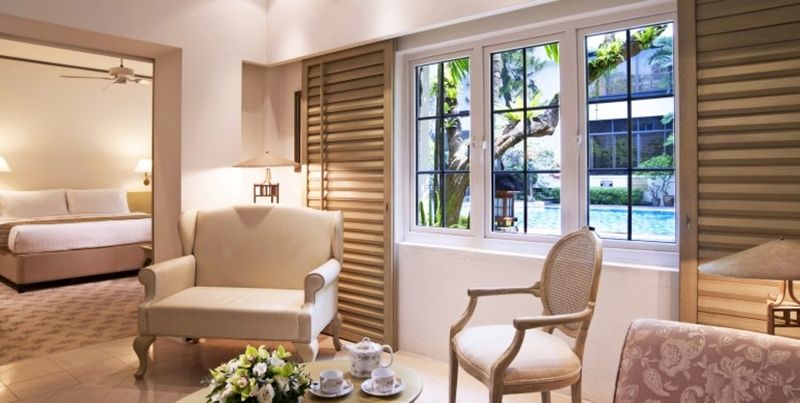 Image credit: Goodwood Park Hotel
Chances are you've probably noticed this classy and grand castle-like structure that's found between Scotts Road and Orchard Road. Its strategic location gives you a chance to escape the incessant hustle and bustle of the crowds passing by but also offers you close proximity to where the action happens. It's still a convenient walking distance from the iconic mega malls that make up Orchard Road.
The duvets are so comfortable that it's hard not to knock out almost immediately, recharging the mind and body for another round of shopping. Want a tip? Explore further — into the niche back alleys of Emerald Hill, where you're sure to find something unique.
Address: 22 Scotts Road, Singapore 228221
4. The Quincy Hotel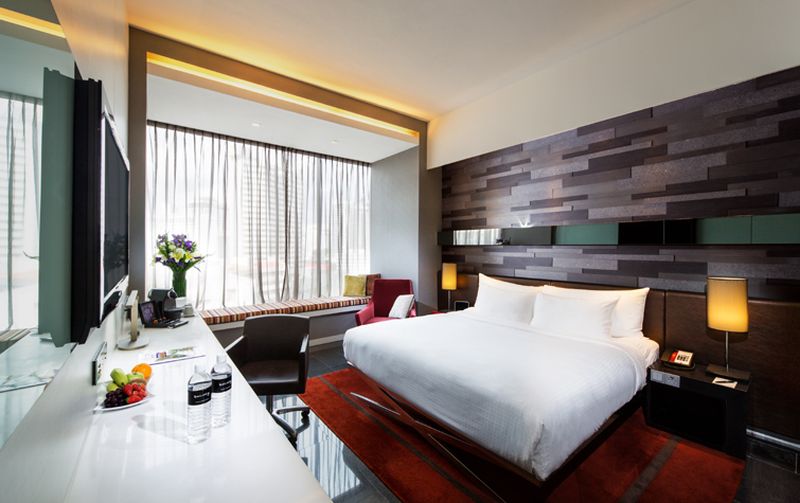 Image credit: The Quincy Hotel
The Quincy Hotel is, just like the name suggests, where quirky meets chic. Seemingly underwhelming at first, stepping into the hotel makes you question if you're in an art gallery instead. This alcove provides respite away from the urban noise while still being right smack in the middle of the Orchard Shopping district.
You'll be glad to know that The Quincy Hotel guarantees lavish treatment from start to end. When you're worn down from all the shopping you've done, you can return to all day refreshments and an evening cocktail before heading back to the luxurious rooms, where the mini bar is stocked up with even more treats.  
Address: 22 Mount Elizabeth, Singapore 228517
5. Hotel Jen Orchardgateway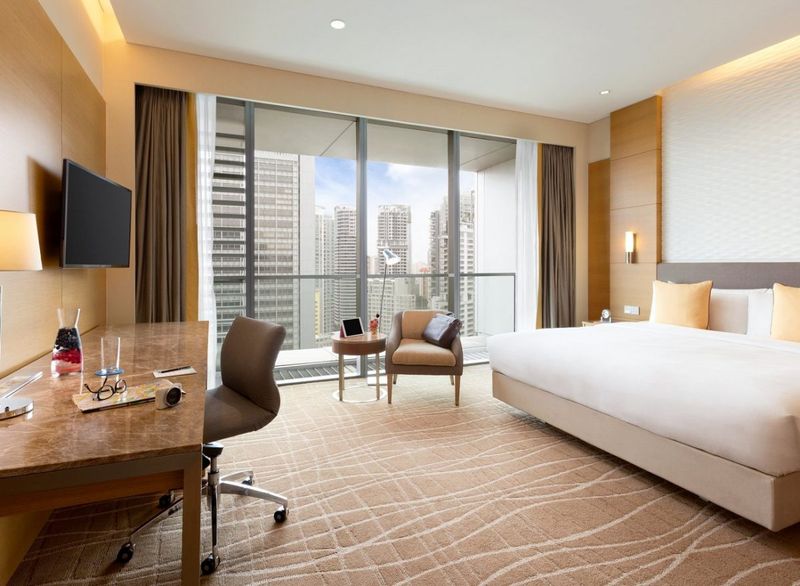 Image credit: Hotel Jen
If you're looking for a place that's closest to the shopping district, nothing really beats a hotel that's right above the mall itself. There's so much to see, eat, shop, and do without having to leave the building.
Here, you can expect exclusive personalised services along with delectable all-day drinks and snacks. In a city that doesn't sleep, there's no need to worry about transport when your post-shopping watering hole is just across the street.
Address: 277 Orchard Road, Singapore 238858
6. Fairmont Hotel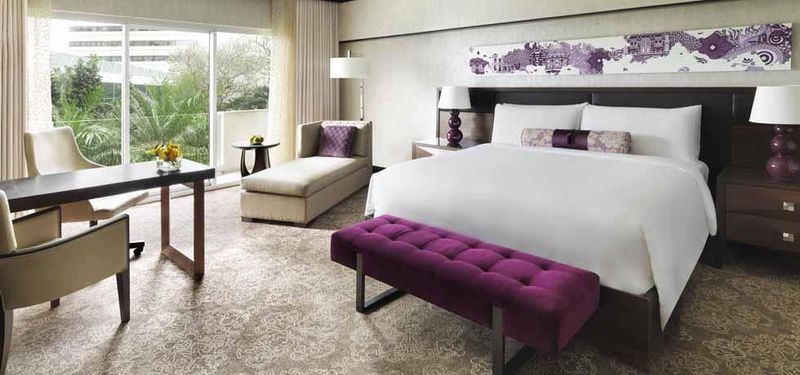 Image credit: Fairmont Hotel
This lavish five-star hotel sits just above City Hall MRT, connected to Raffles City Shopping Centre where the shopping stretches further underground beyond the average shopaholic's imagination. With the shopping centre featuring a mix of branded goods and more budget options, there's definitely something for everyone.
Get acquainted with the meaning of luxury while you're here; after all, there's a reason why Fairmont Hotel is the hotel of choice for travellers.
Address: 80 Bras Basah Road, Singapore 189560
7. InterContinental® Singapore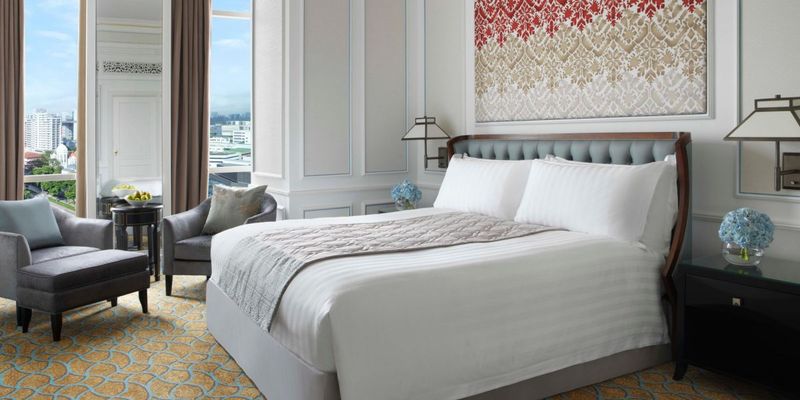 Image credit: InterContinental® Singapore
While most might have not spared a second look while walking past it, InterContinental® Singapore is an elegant and stylish hotel nestled in the heart of Bugis Junction, right where all the best bargains lie. Shopaholics can roam unhindered by the elements, too, because the hotel is connected directly to Bugis Junction itself!
Indulge in pure bliss after a fruitful day of shopping when you kick back and relax like royalty — their presidential suite comes with a personal private sauna! As the only luxury hotel in Bugis, you don't have to think twice about booking a stay here.
Address: 80 Middle Road, Singapore 188966
There you have it — the next time you fly to Singapore, make sure its famed shopping belt is right outside your doorstep.
Also read: A Three Day Singapore Itinerary for First-Time Visitors