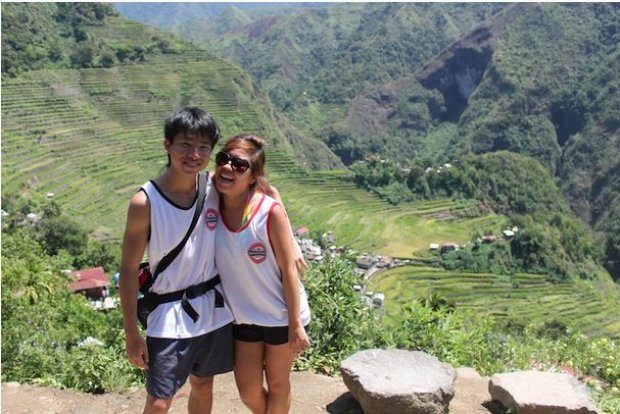 Philippines, 2010 – Trekking the Banaue rice terraces
Travelling with your partner is one of the most amazing and rewarding experiences you can have. The memories created will last a lifetime and these are moments that you will treasure forever. Till today, I'm still happily telling all my friends about the countless travel adventures that Daniel and I have been through and I know that this is something that I will never stop doing.
So here's our take on why you should travel with your partner!
Also read: Top 5 Romantic Couples Getaways in Southeast Asia
1. Travel bonds people
Through the many obstacles and experiences that you will go through together while traveling, you'll get to build a bond so strong that nothing can come between. The experiences that you share will be very special, and only the two of you will truly understand what you have both gone through together. Trust me, the bond that travel builds aren't the same as the bond built through shopping or watching movies.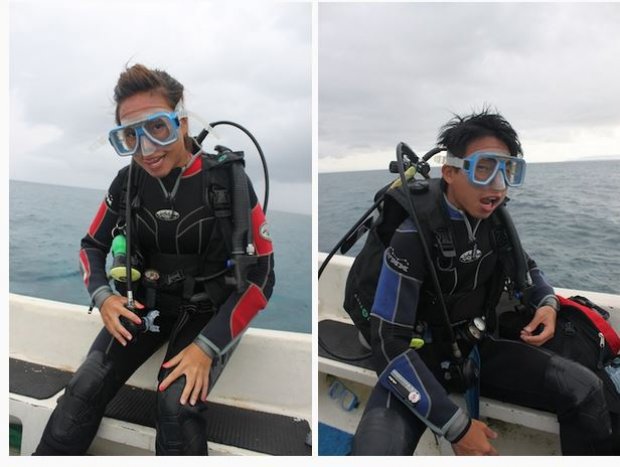 2. Two minds are always better than one
Every individual has their own strengths and weaknesses. At times when you're at crossroads, it's always good to have a second opinion on the path to take. Especially when you're in a situation when a decision needs to be made urgently and you can't think straight, it's always good to have another person to make that decision together.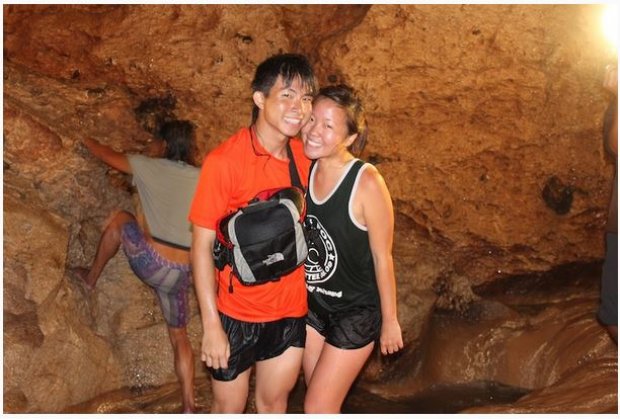 Philippines 2010 – Caving at Sagada
3. Happiness is doubled when shared
Be it when you're about to jump out of a plane from a height of 15,000ft, viewing the sunrise from a hot air balloon, or trekking through the wilderness, it always feels so good to have your special someone next to you, sharing that magical moment with you. You can never get tired of relieving those memories together again and again as compared to going through that same experience alone or with a complete stranger.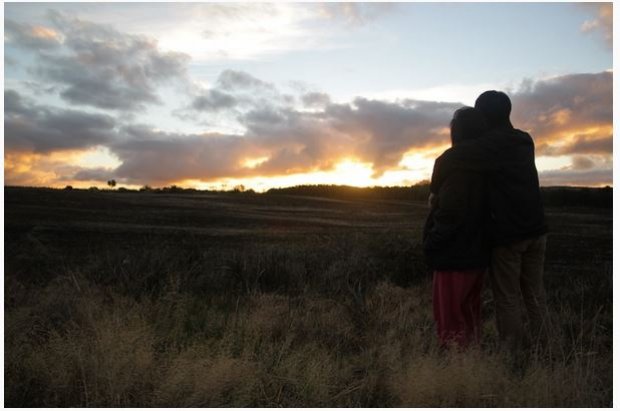 New Zealand 2012 – Enjoying the sunset together
Also read: 7 Naughtiest, Kinkiest, Durrrtiest Hotels You Can Find in Asia
4. It's always nice to have that someone to look out for you, and to take care of you
When you're out there in a foreign land, and all you've got is your partner to rely on, that's when trust really comes into place. You just got to have faith and trust that both you and your partner will always keep a look out for each other.
I can't express enough my gratitude towards Daniel for taking care of me when I was down with severe food poisoning in Myanmar. During that time I felt horrible and weak as my body rejected food for 3 days. I really thought I was going to die. Luckily I had Daniel by my side to keep me going. But yes, through all these experiences and other near death experiences, we know that we have definitely got each other's back.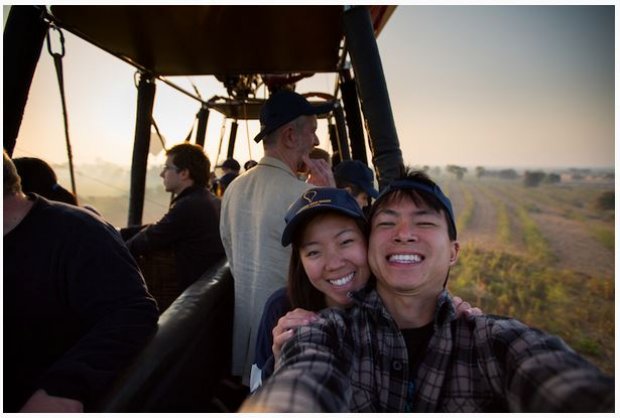 Myanmar 2014 – Hot air balloon over Bagan
5. Find out about your partner's bad habits before it is too late
Through travel, you'll also get to discover so many interesting things about your partner, both good and well, not so good. But nobody is perfect right? The beauty lies in these differences that make things so much more interesting! Imagine having to face this person almost 24/7 for the entire time that you're traveling. It's either a make or break. All of your partner's bad habits will slowly start to show. But well, it is better to learn all this partner now rather than later.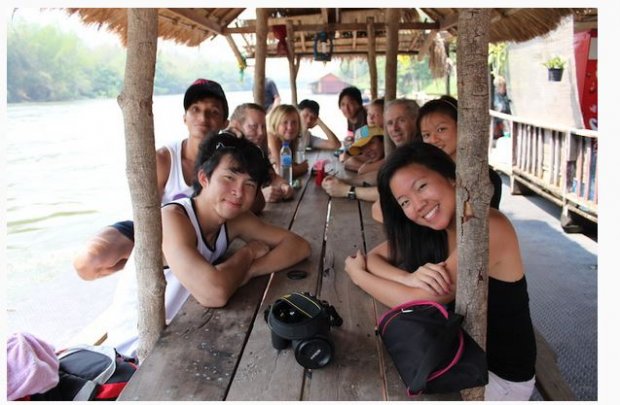 6. Always good to have an extra pair of  helping hands
For example, we usually keep track of our expenses when we travel. Daniel handles the cash while I key in the accounts in an iPhone application – iXpenseIt. It can be quite challenging doing both at the same time on your own. It's always better to dedicate someone to do the task. Or like when handling a large amount of cash, it's always safer to have 2 pairs of eyes to keep watch over it. Also, it's so much more convenient to be able to just pass your belongings to someone you can trust while you head off to the toilet.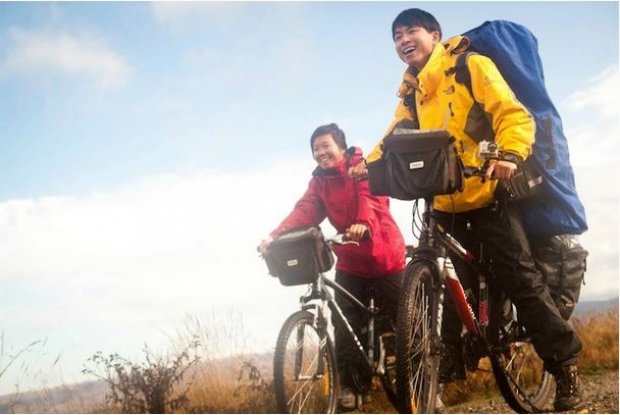 New Zealand 2012 – Otago Railway Trail
7. Your expenses are halved
It's so much more economical to travel with someone. For example, you get to share the cost of accommodation, activities, cab fares, meals, checked-in baggage and more!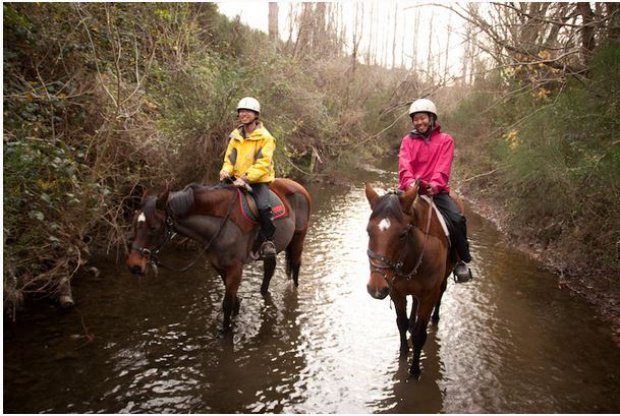 New Zealand 2012 – Horse riding
8. Two is better than four
Travelling as a duo balances out the freedom one gets from travelling alone together with the with the fun and economies of scale when travelling in a group.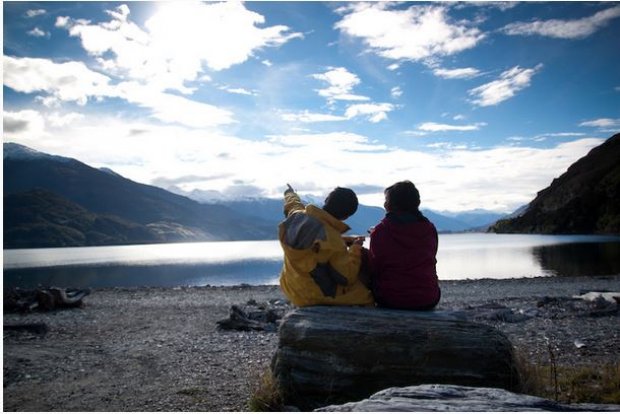 New Zealand 2012 – Enjoying the beautiful view while having lunch by the lake
9. You'll never be bored
We'll often have to take loooooong bus rides or train rides when traveling from one place to another. During these times I'm really so happy to have Daniel by my side to keep me well entertained.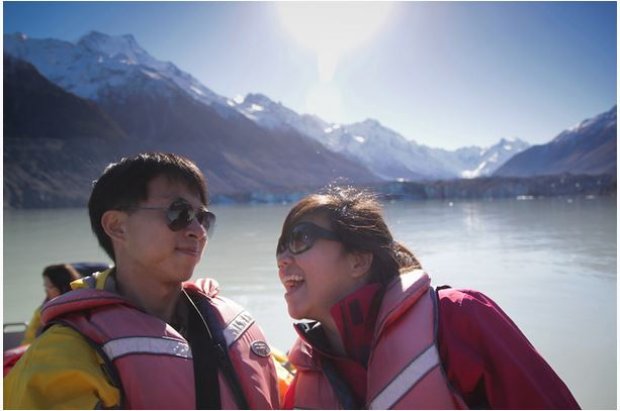 10. Understand each other on a whole new level
The true test begins when you're truly out of your comfort zone, from the way you react to stress, to the way you make decisions. For me, I'm usually more of the "gan jiong" kind (easily agitated and uptight) while Dan is usually as cool as a cucumber. I will always end up "over preparing" while he's always preparing for something only at the very last minute. But this way, we learn to understand the way both of us work and accommodate to each other. Also, we learn to tell when the other party's in a bad mood and when we should persist, or to back off.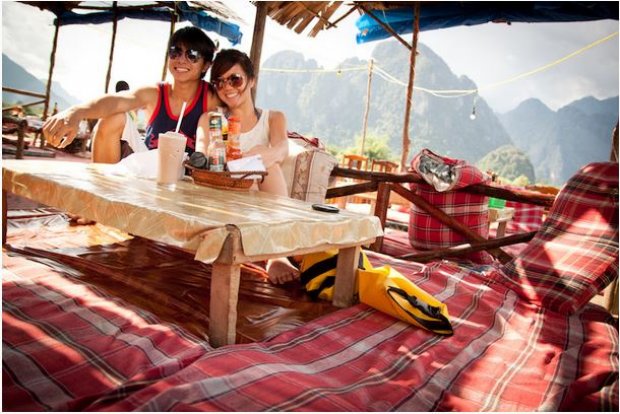 Also Read: 7 Naughtiest, Kinkiest, Durrtiest Hotels You Can Find in Asia
Contributed by Sunrise Odyssey