Looks like travelling to Spain will soon be a possibility for vaccinated travellers around the world. Starting 7 June 2021, the Spanish government will allow entry for those who have undergone the vaccination process using one of the vaccines approved by the European Medicines Agency (EMA).
Looking forward to visiting this sun-soaked country of flamenco, paella, and stunning historic spots? Here's everything you need to know about Spain's borders reopening this summer season! 
Who can visit Spain?
Essentially, anyone who has taken a vaccine that has been approved by the EMA. The current list includes Pfizer, Moderna, AstraZeneca, and Johnson & Johnson. Travellers must prove that they completed the required doses at least 14 days before travelling to Spain. 
"Entry will be allowed to vaccinated travellers, regardless of their country of origin," said Prime Minister Pedro Sanchez during Madrid's FITUR international tourism trade fair.
Most vaccinated travellers will still have to present a negative COVID-19 test result taken 72 hours before arrival. However, there are some countries that are exempted from this requirement. This includes the European Union, Singapore, Japan, Thailand, Australia, New Zealand, Hong Kong, China, South Korea, Rwanda, Israel, the United States, and the United Kingdom. Those coming from these low-risk countries will also not be required to quarantine upon arrival. 
Spanish authorities also announced that they will allow entry to unvaccinated children aged six and below — provided that they are travelling together with their vaccinated parents. Meanwhile, children over the age of six will still need to present a negative COVID-19 test result. 
What else you need to know before travelling to Spain
Those planning to visit Spain (regardless of nationality) must complete an FCS form (or Health Control Form), which can be accessed via the Spain Travel Health website. The form needs to be completed and signed electronically at least 48 hours before the expected date of departure.
Upon arrival, travellers will undergo a mandatory health assessment, which may include a temperature check and visual examination. During their stay, everyone is required to wear a mask in all public spaces and on public transport. 
Travellers can explore most of the country, with a few restricted areas to ensure safety. Click here to check whether a specific area is restricted or not. Alternatively, you may also check with the Civil Guard.
Also read: 8D7N Itinerary Around Spain: Barcelona, Valencia and Madrid
What's the COVID-19 situation in Spain?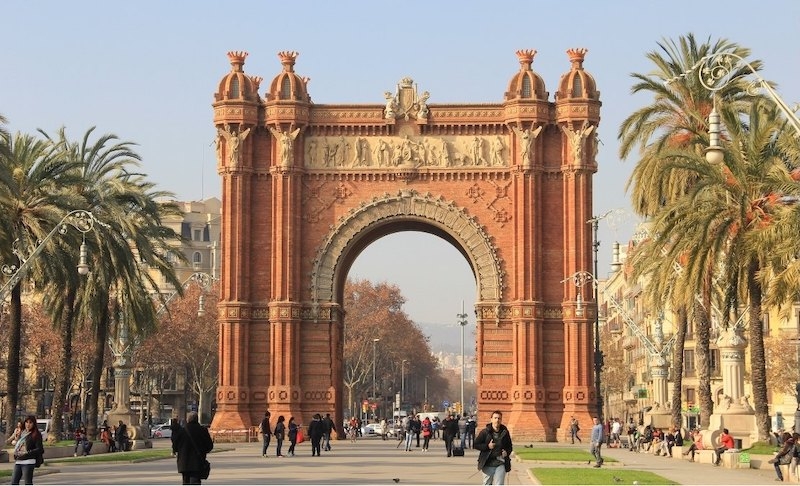 Spain was one of Europe's worst-hit nations in the pandemic. It recorded over 78,000 coronavirus deaths and 3.6 million cases, according to Reuters. Currently, infection rates have fallen and vaccinations are progressing fast, enabling most regions to stop enforcing curfews. Over 24 million people in Spain have now had their first vaccine dose.  And as of 24 May, 16.71% of the population has been fully vaccinated. 
The country is counting on the return of foreign tourists to revive its economy, after the pandemic caused an 80% drop in numbers during 2020. According to Prime Minister Sanchez, the government expects its international tourism levels to reach 70% of their pre-pandemic levels by the end of 2021. This summer, they're expecting to see anywhere from 30% to 40% of their 2019 visitation levels.
Also read: Travel After the COVID-19 Vaccine: 5 Key Things to Keep in Mind
So, are you one of the lucky folks who can travel to Spain this summer? Make sure to check out our list of essential things to do and the best Airbnbs. While you're at it, you might also wanna learn these Spanish words and phrases to make your trip more convenient! 
---
Featured image credit: MStudioImages | Canva Pro