TD and I try to plan our vacations and budget well. We always try to get the best value for money. It is our hard earned money and we try to balance out savings while enjoying ourselves. So here are the ways we cut cost while maximising our 7 days in Madrid.
Tourist travel ticket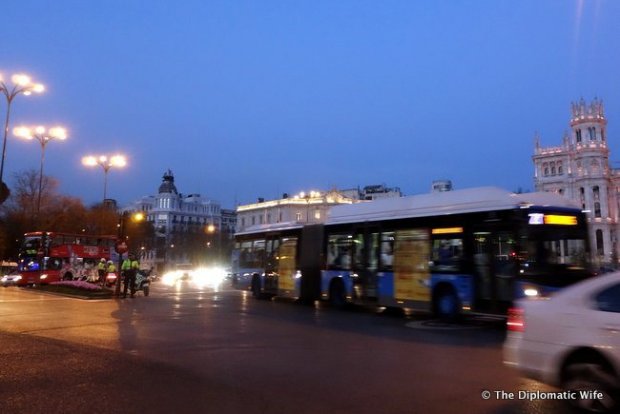 The best way to get around is via Metro underground train and Buses. You can get a non-transferrable 1, 2, 3, 5 and 7-day tourist travel ticket. This ticket also includes the additional fee (6 Euros for two-way) to get in and out of the airport via Metro. Or you could get a 10-Trip ticket, which can be shared by several people at the same time.
It might sound expensive but in the end I felt that the tourist ticket was the best value because we were able to explore more of Madrid in less amount of time and we didn't get as tired. If we had tried to get tickets with limited rides then we would have had to walk more and wasted more time. Believe me there was still a lot of walking to be done despite having the tourist travel ticket, which allowed unlimited rides for the stated duration.
Using the tourist travel tickets, plan a scenic bus ride (like the 148 which passes by some cool landmarks) with a local as a guide. You get to reconnect with a friend or family member and save a little money on a city tour too! We were lucky to have someone who grew up in Madrid as an enthusiastic "tour guide."
Click here and here to read more about Madrid metro tickets.
Free museum entry times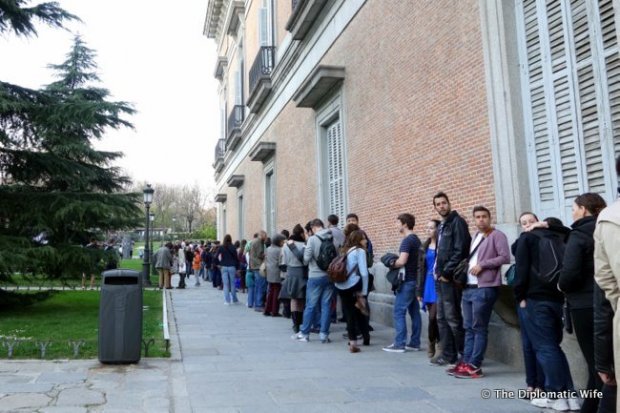 The great thing about Madrid is that many Museums have a free entry period. True you might feel a bit hurried, but if you are on a budget this is the way to go. Start queuing a little earlier to maximise the window. Make sure to get a map at the entrance and plot the important pieces that you want to see.  Click here to see the free museum entry schedules.
Free tapas with drinks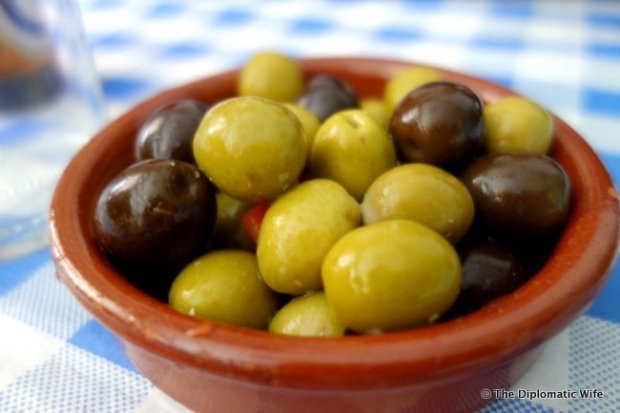 For a nice evening, look for the neighbourhood bars that serve tapas with each drink. You'll be full and happy by the end of the night. One night TD and I went to Havana Blues Bar and had 4 glasses of beer each and we had Tortilla de Patatas, Paella and Chorizo con patatas. We only spent 13 Euros in total including tip.
Small bites at the bar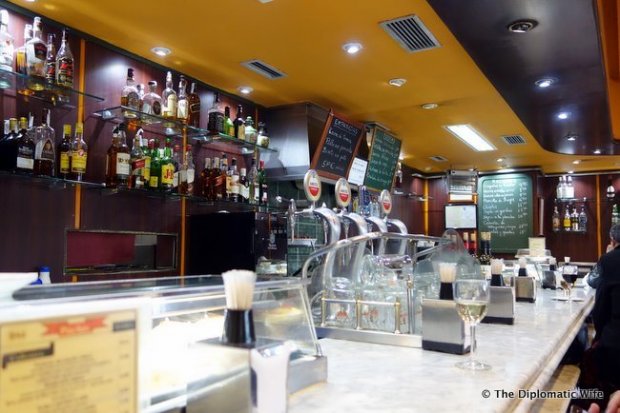 The Spanish love to eat smaller meals throughout the day. So it's common for someone to drop into a restaurant sit at the bar at any time and have just one drink or tapas. Eating frequent smaller meals, allowed us to try more Spanish food and restaurants than we normally would have been able to. A tapas portion is smaller, but not necessarily less filling than a full portion "raciones." TD and I always share our food and unlike Berlin, it was quite normal, and if it was not enough we could just order more. Service was quite fast in the places we ate.
If you eat at the bar, the charge for the food could be cheaper than on a regular table so look out for different prices for "barra" and "mesa." Some places like Valor Chocolateria, charge extra if you sit outside. Don't be embarrassed to ask about these details before having a seat – it's only practical.
Menu of the day or night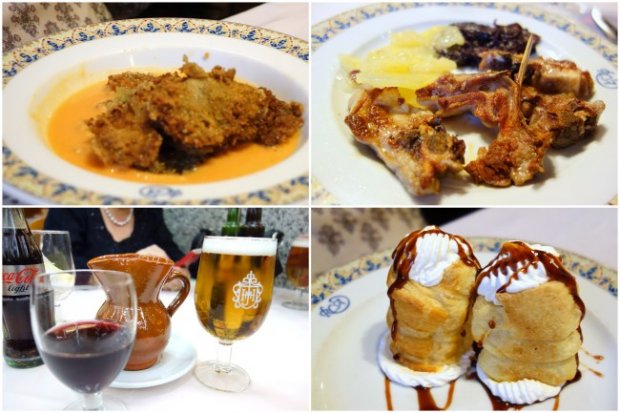 If you are hungry then go for the menús de dia y niche. This is always the better deal. You can get some starters, main course dessert and a drink for 8-12 Euros. TD and I would buy one menu of the day and then just one other dish because one each was sometimes way too much for us. If you go to a more posh or touristy restaurant with better ambiance, the cost is higher at 20+ Euros for the menu of the day or night.
Drink tap water
In my experience, I take a day to get used to the calcium content of tap water, so if you are not comfortable with having a mild bum tummy for a day or you have a sensitive stomach then it's better to drink bottled water. However the water quality of Madrid is quite good and one of the ways we saved money is by asking for tap water or "baso de agua." If you ask for "agua" alone, they will give you bottled water.  It seemed quite normal in the establishments we went to to ask for baso de agua, so there is no shame in doing so.
Contributed by The Diplomatic Wife
Inspired? Plan your value for money trip with TripZilla Travel Packages to Madrid!