Binge-watching "Money Heist" whilst homebound has certainly ignited our desire to discover the beautiful Kingdom of Spain. Thankfully, this beautiful country, home to some of the world's most stunning architecture, edgy adventure sports, and divine cuisine, is now one of the VTL destinations you can visit from Singapore!
Also read: Spain Entry Requirements 2021: What to Know When Travelling During COVID-19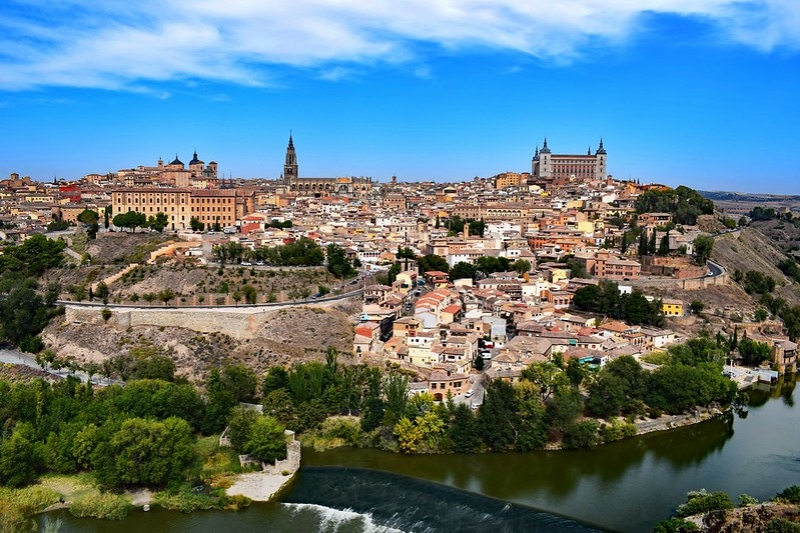 From immersing yourself in the country's beautiful history to chowing down on paella, Spanish experiences are sure to keep you coming back for more. We have a list of things that will guarantee you a memorable experience in Spain. Check out these activities and places that veer away from the usual tourist spots. They will help you discover the intricacies of this beautiful country too!
1. Enjoy colourful celebrations and chocolate in Barcelona
With a treasure trove of off-the-beaten-track activities for you to take part in, Barcelona is truly a place one must visit on their trip to Spain. Flamboyant, colourful, and unique festivals are popular in the country. "Fiestas", as they call them, are vibrant affairs in different parts of Spain — and in Barcelona no less. 
If you are a party animal looking for a cultural mash-up, Festa Major de Gràcia is a celebration you are surely going to enjoy! Every August, the quiet little neighbourhood of Gràcia in Barcelona lights up with gorgeous decorations and explosions of colourful paper. A little competitive spirit goes a long way this time of the year as the streets compete for the title of the best-decorated street. 
Vibrant streets, streamers flowing from balconies, and eye-catching decorations are just some of the highlights of this festival. A walk through each individual street is an adventure of its own; a whole new world for tourists to capture aesthetic pictures of Spanish culture. This place is filled with cultural activities like concerts and shows for all ages, allowing the entire family to enjoy this exciting street festival.
Are you a chocolate connoisseur looking for a "sweet" history lesson? Then Barcelona is just the place to be! The Barcelona Confectionary Guild has set up the Chocolate Museum to tell the story of chocolate and its modernisation. Who would've thought that a history lesson could be so delightful? This drool-inducing museum is nothing short of a visual treat. Enjoy detailed accounts about the evolution of chocolate as they walk around the museum, which is ornamented with stunningly detailed sculptures.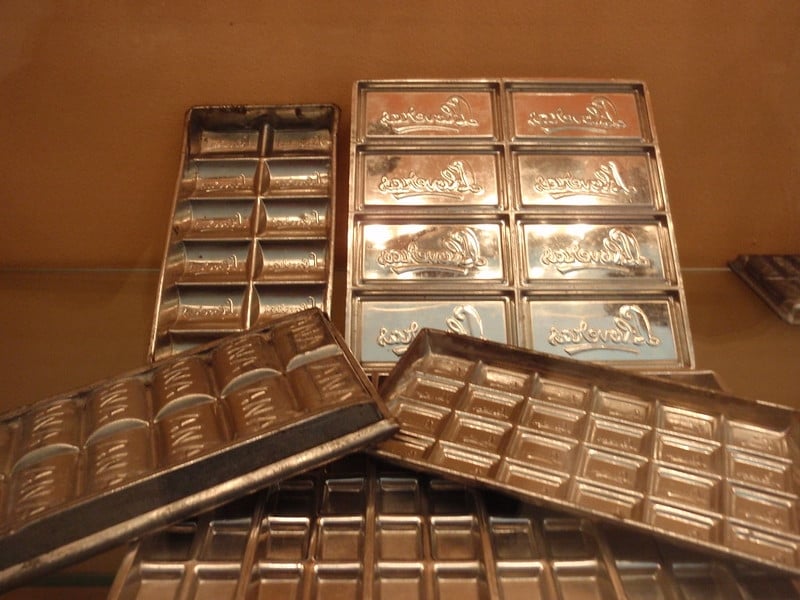 What better way to explain the history of chocolate than with chocolate itself! Treat yourselves to your own chocolate bars upon admission. The sculptures in the museum include famous cultural icons such as Minnie Mouse and Louis Armstrong, as well as intricate Spanish architecture. Combining history and every chocolate lovers' dream, this museum is definitely something the Spanish take pride in. 
2. Catch a sunset at an Egyptian temple in Madrid
From the best calamari sandwiches and the oldest restaurant in the world to the biggest Zara store and cinema drive-in, the country's capital is a traveller's dream come true. But there are places in Madrid that are great spots for tourists to visit and experience true Spanish culture. 
The Templo de Debod, or the Temple of Debod, is an ancient Egyptian temple dismantled and reassembled in Spain. It is located near the Plaza de Espana, the heart of Madrid, and stands out for its unique presence. A gift to the country from Egypt, the temple is dedicated to Egyptian Gods Amun and Isis. The temple is at the centre of a park and is surrounded by a pool of water that reflects its own image. The park itself is located atop a hill, where visitors will get a stunning view of the panoramic landscape. 
Surrounded by noisy parakeets perched on beautiful chestnut trees, this temple is tranquil and a great place to soak up architecture and nature during a day trip. Nightfall brings out the temple's true beauty. The serenity of the day transforms to edgy youthfulness as the sun sets. Tourists tend to lie on the grass with a drink or two in front of the temple. Shimmering golden light illuminates the temple itself to add a touch of magic to the scene. 
A true beauty located at the heart of Madrid. It is also one of the best places to capture the sunset! Definitely amongst the unforgettable Spanish experiences!
3. Visit medieval walls and fairs in Avila
Spain is home to some of the world's most marvellous, vintage architectural masterpieces. The great fortified walls that surround the medieval city of Avila is one such beauty that dates back to the end of the 11th century. Often described as the "City of Saints and Stones", these sublime walls that surround the city are considered some of the finest in Europe. 
The Medieval Walls of Avila are only a short bus ride away from the historic city of Segovia. So if you are a fan of old cities and preserved heritage sites, this is the place for you! With a rich history, this city is a great place to learn about turbulent Spanish times, wars, and peace treaties. The walls were built around the city to protect the flourishing population from a constant threat of attack. About 900 years after its establishment, these magnificent walls still look much like they did in the Middle Ages and continue to be the pride of this quaint city.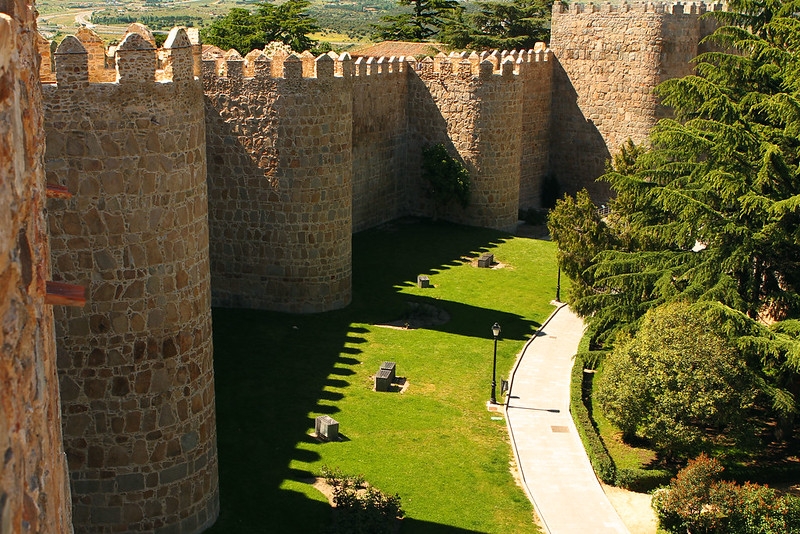 Something straight out of a fairytale, these walls are a great place to snap some gorgeous photographs. These meticulously maintained walls are so picture-perfect that its stone structures shine bright under the Spanish sun. Tourists are allowed to climb about half the length of the walls from the access points located at the Cathedral, the El Puente gate, and El Alcazar gate. For some Rapunzel feels, climb some of the turrets and let your hair flow with the cool breeze as you soak in the mesmerising view of the city.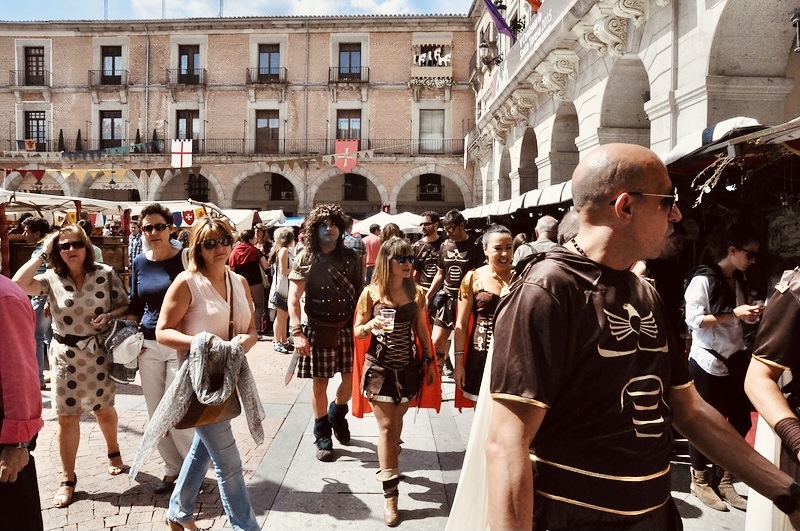 That's not all Avila has to offer you. This city is also known for its Medieval Fair — the perfect place to be after exploring the famous walls! The whole city of Avila dress as damsels, monks, knights, and other royalty to get into the spirit. Those visiting can shop at an array of exotic stalls and purchase items such as cheeses, incense, and wild herbs. 
There are also horseback demonstrations, puppet shows, and jugglers for kids and adults to enjoy. So, be sure to put on your best vintage outfits and enjoy this unique medieval fair when you visit Avila for the ultimate Spanish experience!
4. Relax among flamingos in Torrevieja
Known for its Mediterranean climate, coastline, and sandy, resort-packed beaches, the city of Torrevieja in Spain is truly the place to be for the most unique beach experience of your life. Las Salinas de Torrevieja, a nature reserve comprising two colorful salt lakes, is located at a small seaside city on Spain's Costa Blanca.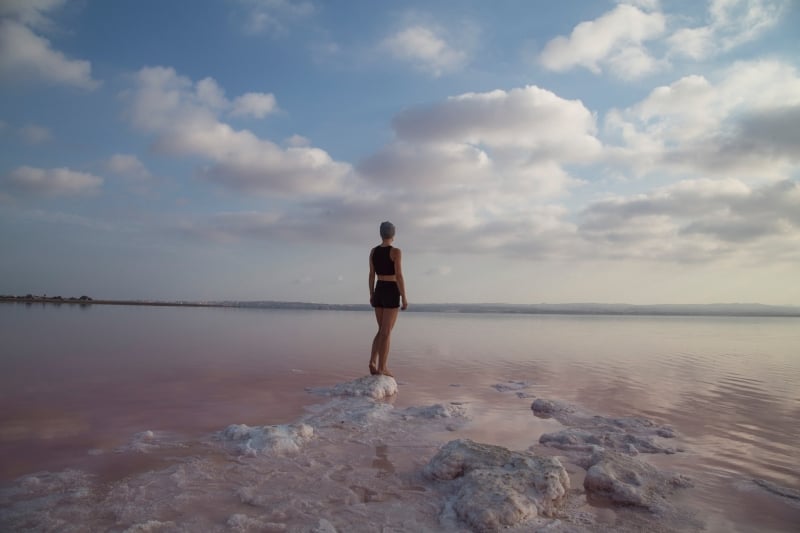 What is so eye-catching about the lakes? Well, one of the lakes stands out in particular because of its rose-pink hue completely overshadowing its teal neighbour. What looks like a magnificent pool of pink lemonade is in fact nature's wonders at its finest. The Pink Lake of Torrevieja is not polluted by external chemicals. 
The pinkish hue is actually the resulting concoction of algae and saltwater. The natural space is home to various species of flora. But the most beautiful visual this lake offers has got to be the flamingos. The pink color of the flamingos blends blissfully with the pinkish hue of the water creating a gorgeous view. 
What's more, a quick dip in the lake is great for your skin. Talk about the natural spa life! The lake is relatively shallow and the high levels of salt in the lake are great for expelling toxins from your body. This picturesque location is perfect for relaxing outdoor activities, healing your body and soul, and taking peaceful walks. With flamingos playing nature's soundtrack, this pink lake is sure to be a one-of-a-kind experience!
5. Embark on thrilling hikes and soak up panoramic views in Ardales
Spanning the El Chorro ravine, El Caminito del Rey, or The King's Little Pathway, is the perfect place in Spain for those adrenaline junkies. This pathway used to be one of the most dangerous crossings in the world — ideal for an adrenaline-filled Spanish experience!
Tourists that choose to take this truly exhilarating path will be able to walk across the heart of Desfiladero de Los Gaitanes, or the Gaitanes Ravine. The path will lead hikers through the gateways attached to a rock, which is about 100 metres from the ground. The passage hangs from the side of a mountain and is quite steep in some parts (only about one metre wide). The passage was built in the early 20th century, but it was not used until King Alfonso XIII walked across it to open the Conde del Guadalhorce Dam. 
A great destination for adventurous hikers, this path in Malaga is one of the most remarkable places. The pathway, which was repaired in Mar 2015, is completely safe to walk on, although visitors must remember to pre-book their tickets for this amazing experience. Discover remote landscapes as you scale this thrilling pathway in this Spanish city!
Also read: 6 Most Charming Villages in Spain that Are Waiting For You!
6. Beach life and shopping in Costa Brava
Looking for soft sand, rolling waves, and endless sunshine? At Lloret de Mar, located in Costa Brava, you can relax to your heart's content on the golden sand under a parasol. 
Despite its 1,000-year-old history, this coastal town is a hub for beach lovers. Lounge in beach chairs, mats, and sip a cocktail or two by the sandy beaches. You can even opt for a refreshing dip in the water when it gets too hot! You can also venture out to try out their water-based activities like parasailing and scuba-diving if you're the adventurous kind.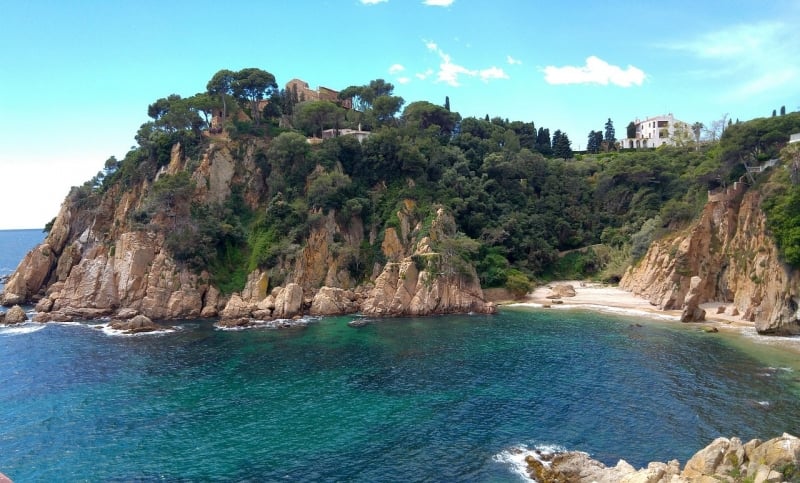 If you're looking for some gorgeous beach views, head to Tossa de Mar, located at the southern edge of the Costa Brava region. Besides the mesmerising views of the clear blue water, what catches the eye is certainly the Vila Vella. This is a walled town with well-preserved fortifications and an intricate series of cobblestone streets for tourists to wander around. 
Costa Brava is also the perfect place for shopaholics and foodies! The La Santa Market in the small Spanish town of Santa Cristina De Aro is the heart of shopping and food adventures in Costa Brava. With many stalls set up by nightfall, tourists can buy a wide range of delicious local delicacies and exquisite handicrafts. A haven even for food lovers, tourists can enjoy paella, and their famous creme Catalana, a local rendition of the creme brulee.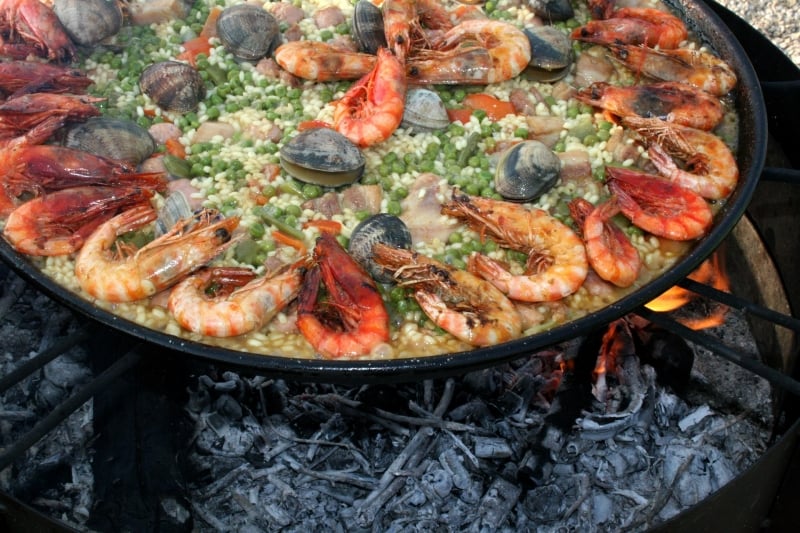 Visitors can also enjoy live performances from local and international artists throughout the night. True Spanish experiences await you at Costa Brava!
7. Immerse yourself in flamenco, festivals, and spirituality in Seville
Seville is the capital and the largest autonomous community of the Andalusia region. Consisting of several of Spain's landmarks and notable flamenco clubs, Seville is nothing short of an adventure when it comes to Spanish experiences.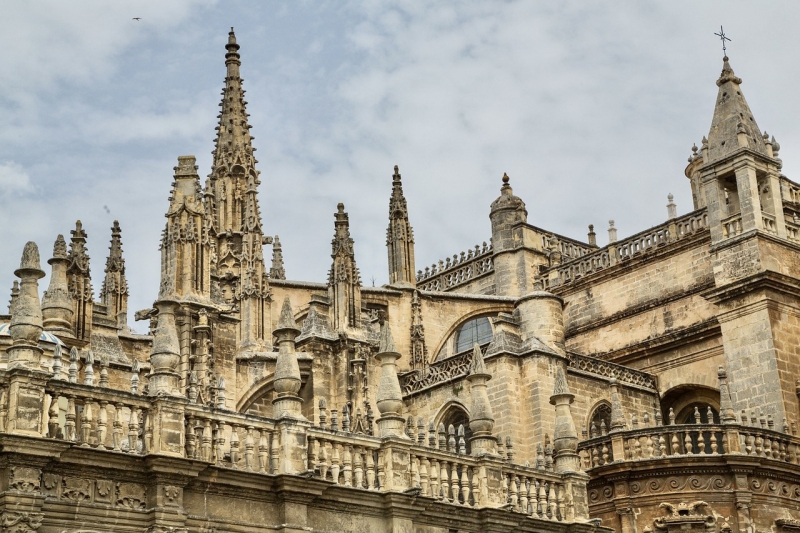 Seville's historical sights and spirituality will surely delight ardent admirers. The Seville Cathedral is the largest cathedral in the world by volume and is listed as a UNESCO World Heritage Site. With extravagant architectural flourishes and historical curios, every inch of this cathedral will take you on a world of its own. 
The church has over 80 chapels and has something impressive to offer at every turn. Visitors can enter the cathedral via the Puerta de San Cristobal on the south side, just inside of which is the tomb of Christopher Columbus. There is an inherent sense of simplicity and spirituality with the interiors of the cathedral bathed in gold. Let the sheer brilliance of this cathedral enchant you when in Seville!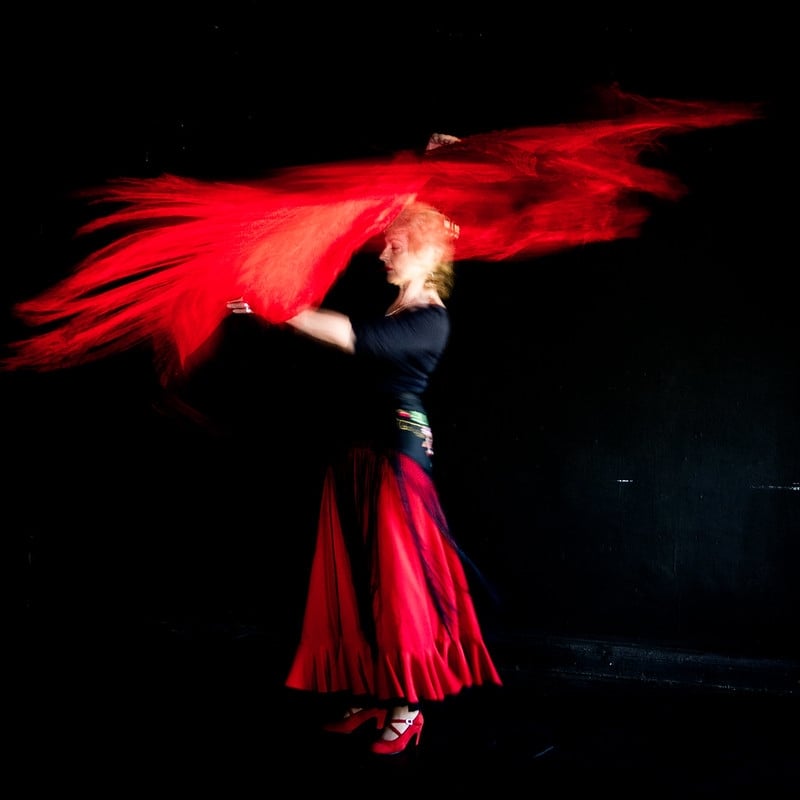 Visit historically significant landmarks that make up the daytime in Seville, and reserve evenings for fiery flamenco shows. Flamenco shows happen throughout the year across various places in the city. The best way to watch the show is at a tablao with live musicians and a restaurant or bar service. Tablao El Arenal is a great place to catch the show and is located near the cathedral. Visitors can enjoy a choice of tapas or full dinner with their performance at night. A great way to enjoy the intimacy and intensity of this elegant dance form!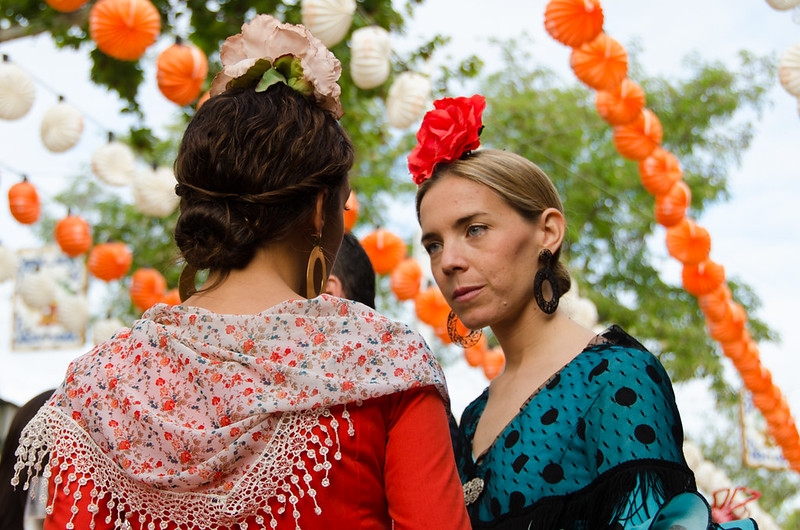 If a Flamenco show isn't enough, how about catching an entire festival with Spanish dressed in brightly coloured flamenco outfits? Seville's Feria de Abril begins at night with the entire fairground lit up in beautiful lights. Expect an eventful week of constant celebration, including eating, drinking, and traditional Sevillanas dancing till dawn. 
Kids can also enjoy fun activities at the fairground like horseback rides and classic fair amusements. Packed with enjoyment for all ages, this fair ends with an arresting display of fireworks. Enter this celebration of sensations and bring home a collection of Spanish experiences and memories!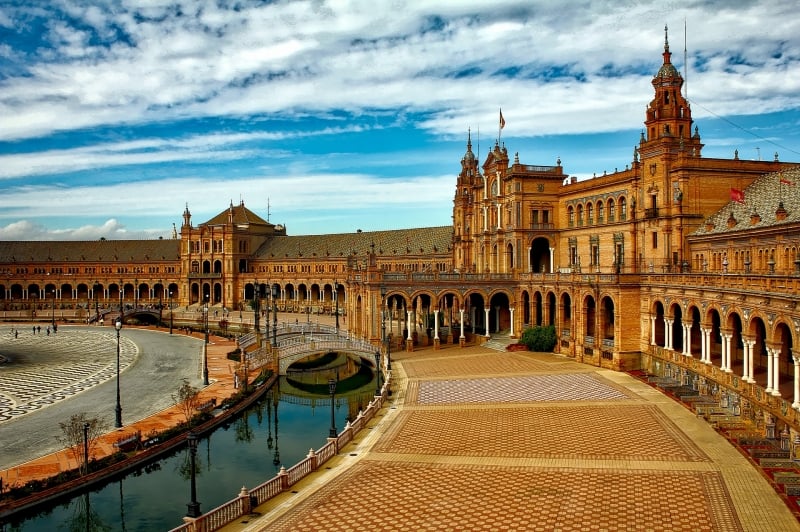 Travel requirements for Spain
Before you get excited about travelling to Spain, make sure to head over to the country's TravelSafe website to find out all the latest information about travel restrictions in Spain! However, as a quick summary, fully vaccinated visitors travelling to Spain on the VTL should fill up a health form and have a valid COVID vaccination certificate.
The rich culture, beauty, and vibrancy of Spain are truly incomparable to that of any other country. With an overflowing list of Spanish experiences, Spain is truly among the first places we'd fly to when we can travel again. From feasting your eyes on fairytale-like architecture, gorging on authentic Spanish cuisine, and grooving to Spanish music to trying out traditional dance forms, your next trip to Spain will be an exciting affair. We are already dreaming about Spain, how about you? 
For more information about Spain, visit Spain Tourism's official website. 
---
Brought to you by the Spain Tourism Board.